When the old stairs in Rio de Janeiro were dilapidated, artist Jorge Selaron decided to add colour to the stairs. The street he lived in had many steps, and colorful tiles were the perfect tool. He placed various sized tiles on each step and created a huge mosaic.
io de Janeiro is quite a fascinating city, and without an experienced guide it is easy to get lost here, so we recommend booking one of the excursions here - excurzilla.com
Also right at the airport you can rent cheap and comfortable cars for every taste - bookingauto.com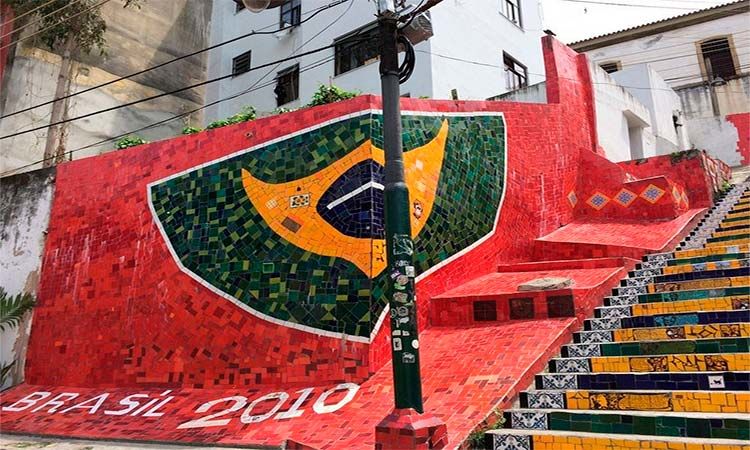 The stairs, called Escadaria Selarona, are a symbol of the city. They were created by a Chilean artist called Jorge Selaron, who spent 20 years renovating them. He even sold his paintings to raise funds for the project. This staircase has become a global symbol of the city. However, it is important to be cautious while visiting during the evening. A person could be robbed on the stairs, so it is important to stay close to your hotel.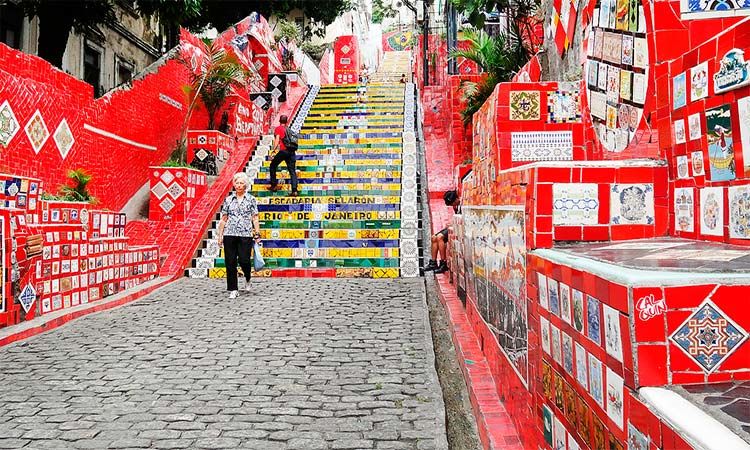 The steps are a famous landmark of Rio. They were featured in many media, including the official video for the Rio 2016 Olympic bid. There is even a commemorative plaque on the steps. Many visitors to the city visit this staircase to pay their respects and remember the artist.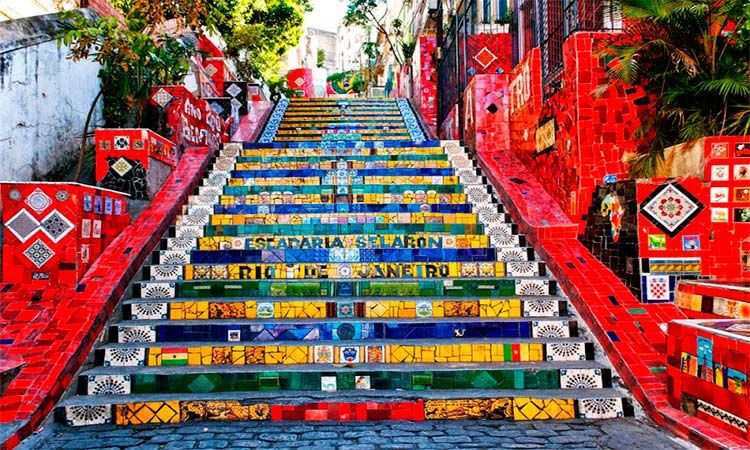 The Selarona staircase in Rio de Janiero is a 125-meter long, colorful mosaic tile stairway. The staircase was designed by Chilean artist Jorge Selaron and was dedicated to the people of Brazil. The artist collected and reused the tiles from building sites. The result is an amazing staircase.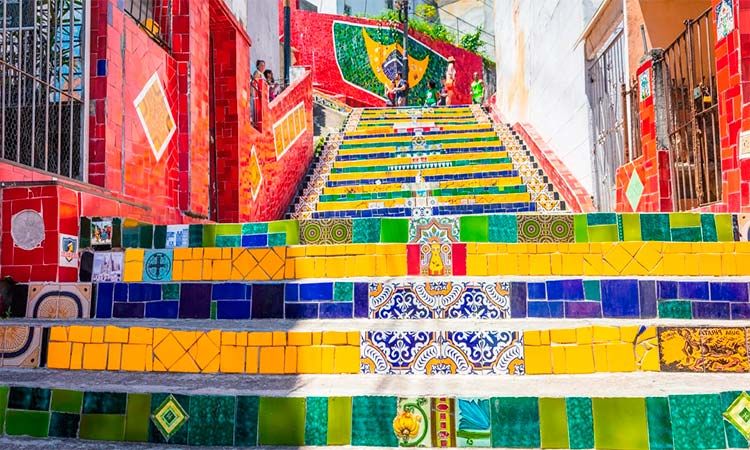 The staircase is very easy to access. If you are staying nearby, you can take a walk, or take an Uber. If you're not staying in the city, you can always take a taxi or take public transport. It is a safe, convenient, and inexpensive way to travel. If you have the time, you can also go to the nearby Cinelandia, or take the Metro to Gloria.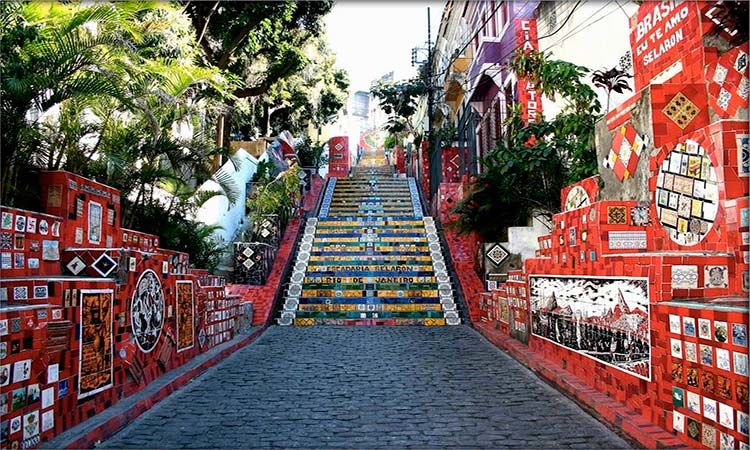 If you're looking for a more leisurely way to get to the top of the Selarona staircase, consider a tour that takes in the city's most popular tourist attractions. You can opt for the Christ the Redeemer, Selaron Stairs, and Sugar Loaf Sunset. This tour also takes you to the Santa Teresa neighbourhood, where you'll find a unique street art scene.