Lying on the tropical beaches of Rio de Janeiro, and sightseeing the vibrant city, with its historical centre, samba culture, large urban forest and famous Christ the Redeemer Statue, is a thirsty business. Luckily, Brazil boasts a large array of exotic fruits to refresh you, and you can get your fix at Rio's ample fruit and juice stands. Unsure of what fruit to taste first? Here are some of the top Brazilian fruits you should try while you're in Rio:
1. Açaí:
These small round purple berries, growing on açai palm trees, native to the Amazon region, have gained worldwide popularity as a designated superfruit. Rich in antioxidants and vitamins, they're popular in smoothies, juices, energy drinks and weight loss products. And in Rio, you can get açaí just about everywhere, including on the beach. Popular ways to eat it are as a sweetened juice, a smoothie, a bowl of frozen berries, or with granola, honey and fresh fruit.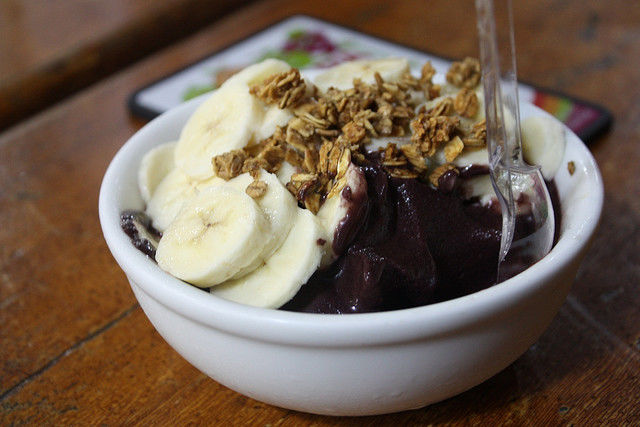 2. Jabuticaba:
The Jabuticaba fruit grows on a tree often called the Brazilian Grape Tree. It looks similar to açaí or grapes, in that it is a small dark berry, tasting similar to a grape. Sweet, delicious and good to eat raw, this fruit is also often used in the winemaking process or to make liquor.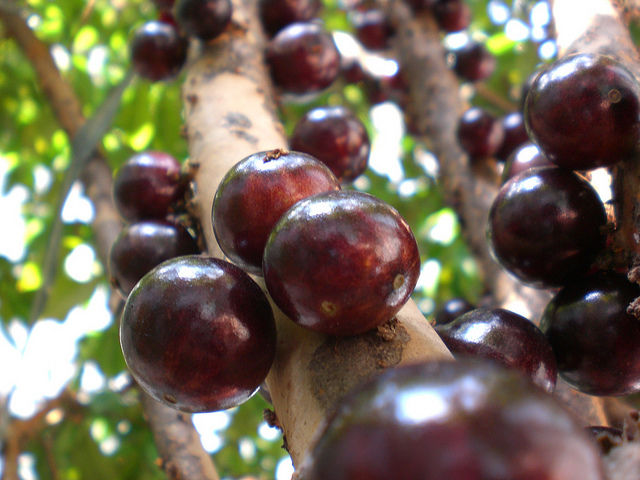 3. Maracujá:
Maracujá, or passion fruit, is one of the most popular fruits in the country, especially when it comes to fruit juice. Brazil is the largest exporter of Maracujá juice worldwide. It is also used in the making of liquors and is a key ingredient in many local cocktails and batidas (a drink made with cachaça, fruit and condensed milk).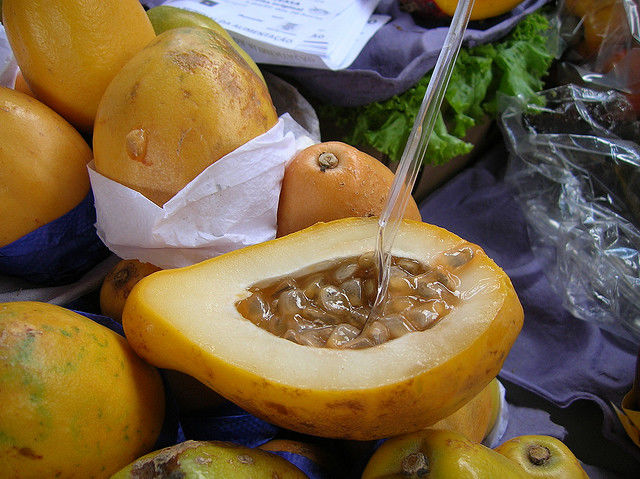 4. Goiaba:
Goiaba, or guava, is another common fruit in Brazil that is rich in vitamins and antioxidants. A popular dessert fruit, the guava is used to make a guava paste, or guava cheese, called goiabada, it is often eaten with Minas cheese, in a combination that is called "Romeo and Juliet" because of how well they go together.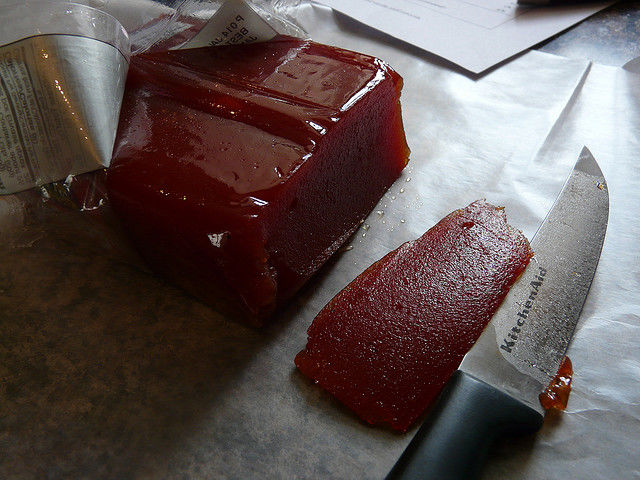 5. Cupuaçu:
This fruit comes from a rainforest tree related to the cacao. With a brown fuzzy exterior and white fruit inside, this fruit looks a bit like a coconut, with a delicious smell, a mix of chocolate and pineapple, while it tastes more like a pear. Delicious and nutritious, it can often be found in protein bars. More excitingly, since its family with the cacao fruit, it is now being used to make a non-chocolate "chocolate".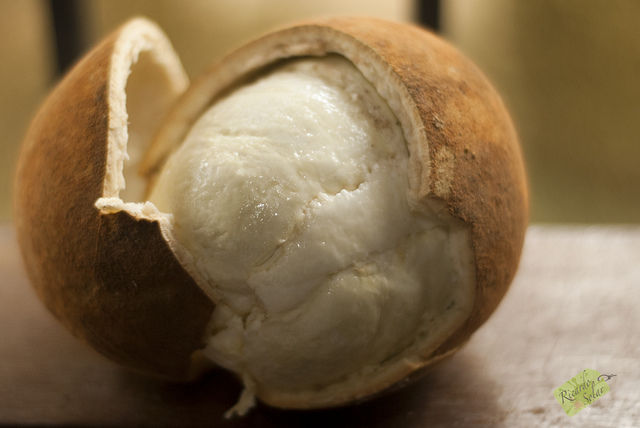 6. Caju:
This fruit from the cashew tree has two parts: the fruit part, called the caju apple, and the cashew nut, or castanha de caju. The fruit is often used to make juice, honey and desserts like rapaduras – a Brazilian candy. It is also used in alcohol, especially in making of brandy. The cashew nuts, on the other hand, are used as appetizers and in many desserts and candies.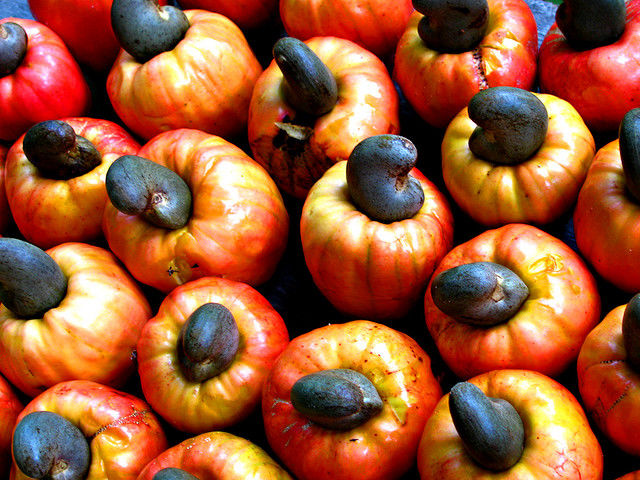 7. Guarana:
Native to the Amazon, this berry-like fruit is sweet and juicy. What makes the guarana remarkable is its high concentration of caffeine – about twice the amount found in a coffee seed. This makes it a very popular fruit to use as a stimulant, and you'll see it often as an ingredient in Brazilian sodas.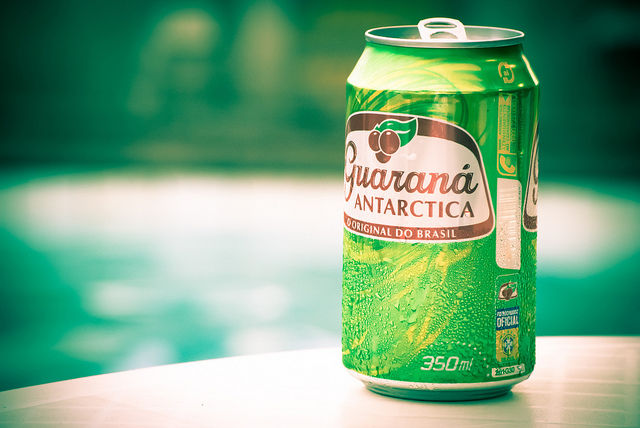 8. Papaya:
The daily fruit in Brazil, mamão or papaia is very popular to eat at breakfast. Brazil is one of the largest producers of the papaya, and it is consumed in large quantities in the country. The name mamão actually means large breast, named after the shape of the fruit.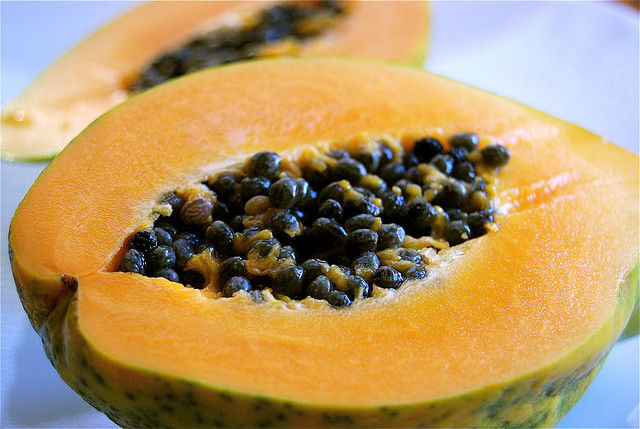 9. Graviola:
Also called soursop, graviola is a green, spiny fruit, with a white inside. It's been touted as a cancer treatment, although its benefits haven't been backed up by any medical studies. In Brazil, it is used commonly in juices, smoothies, and yogurt, although the creamy fruit is just as delicious raw.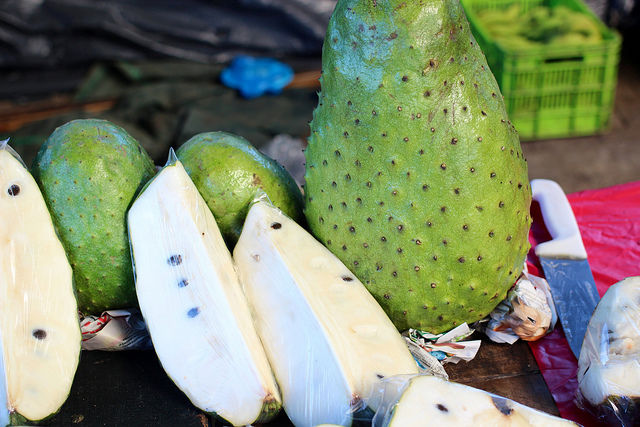 10. Carambola:
Carambola is easily identified by it's star shape, hence its more common name in English: star fruit. Although not a native plant to Brazil, the fruit has thrived here, with many a local having a tree in their backyard. Ever popular as a garnish thanks to its pretty shape, this fruit also comes with a warning: because of its high levels oxalic acid, it shouldn't be eaten by people with kidney problems.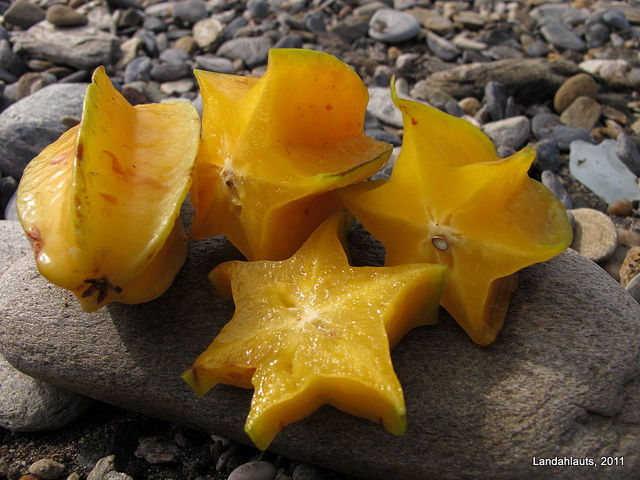 Keen to sample these delicious fruits and more of Brazil's gastronomic offerings? One of the best ways to do that is on the Eat Rio Food Tour, a walking food tour through the streets of Rio with a knowledgeable guide to introduce you to the flavours of Brazil. Come expand your culinary horizons in Rio de Janeiro with Rdj4u and get to know the culture through its food!
This trip was first published on http://foodandphotosrtw.com/.
Frequent searches leading to this page:-
brazilian fruits, brazil fruit trees, fruit seasons in brazil, fruit seasons in brazil, brazilian fruits and vegetables, brazilian fruit and veg