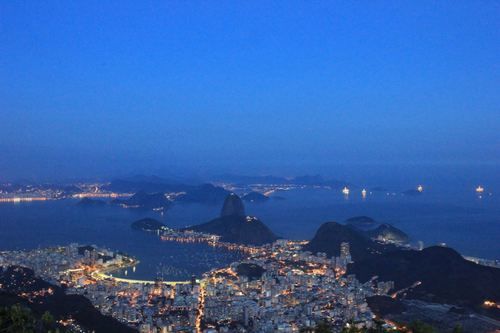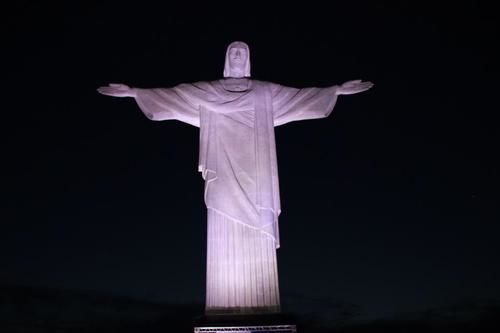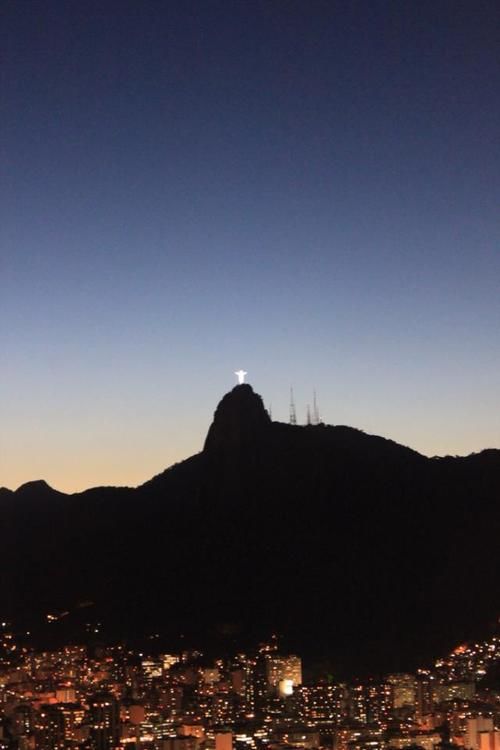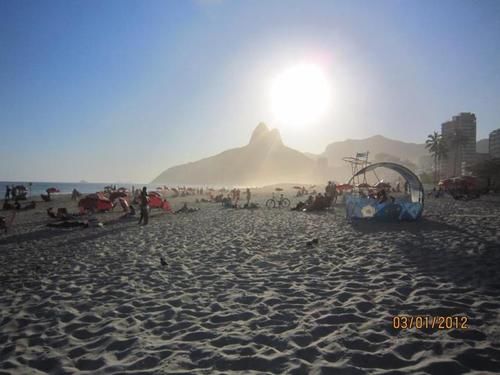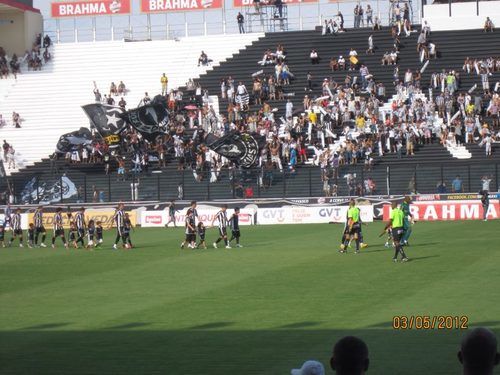 Landing in South America after over 24 hours of flying we were absolutely exhausted, but reaching what I'd describe as the prettiest city in the world, gave us a new wave of energy. Rio De Janeiro despite not being the capital city is the most popular city and the tourism capital of Brazil. Not surprising since it is blessed with natural beauty like beaches, mountains, forests all within the city. A couple of days in the city and you realize that Rio is not a city dependant on tourists alone, it's a fully functional busy city full of offices and real life far away from the beauty of the beaches.Downtown Rio is filled with as many people in working clothes as are Rio's beaches with skimpily clad beach goers.
TO DO:
The list of things to see and do are unending. The must sees definitely are- the Sugar Loaf mountain, the statue of Christ, all the beaches, the Tijuca forest, a samba show, a football match. Inspite of 5 days in the city, we still missed out on some of the places.
The beaches:
If you're a beach person like me you'll love the sand and waves that line the coasts of Rio. Our first day in the city, we walked straight down to Ipanema beach, and all the tiredness from 24 hours of flying disappeared. We jumped right into the 10 foot high waves and were tossed around.
Right by the beach front there are jogging and cycling tracks, and cycles for rent at 5 reals an hour. We rented cycles from one beach and deposited them off at the other.
Must see beaches are Ipanema, Copacabana, Leblon. Copacabana was way too crowded, so we spent all our beach time at Ipanema
Football match:
You cannot go to South America and not go for a football match. So on the Sunday we were there, we went for a match. Our hotel organized it for us with a pick up and drop back. The match we went for was between 2 local teams, and the stands were not very crowded. But that didn't matter. The energy and passion of the fans and obvious talent of the players was incredible.
Getting around:
Rio was pretty simple to get around. We used cabs and buses for distances, and walked to the closer places. Straight out of the airport we found a cab that used the meter with a driver who spoke English. He was pretty helpful and gave us some advice on what we could do and costs for activities like samba shows and football matches.
Safety:
We've heard enough scary stories about Rio and decided to stay in a bustling area which was alive all night. The rules are, don't carry too much money, stay away from lonely lanes, don't be over flashy, and leave your passport in your hotel room. Try to carry your camera in a regular bag rather than a case so that you don't attract too much attention.
Language:
As the only Portuguese speaking country in the continent, there is a strong language barrier, but people are generally helpful. The receptionists in our hotel spoke English and gave us daily instructions, making things quite easy
TO STAY:
Most people who know about Rio recommended Copacabana. But the one's who have visited recommended Ipanema. When we went there, we knew why. We stayed at the Mar Ipanema, 2 lanes away from the beach in Ipanema's main street. Ipanema is a beautiful preppy locality with bustling street life, bars, restaurants and stores all through the main street. The beach 2 lanes away is perfect- not too crowded. Copacabana on the other hand is very crowded. While it is worth visiting, with its number of bars and restaurants, it is not as nice to stay.
TO EAT:
You have to be a meat eater in Brazil. Rio being so cosmopolitan has a number of food options, but we didn't see vegetarian food anywhere.
Our most interesting meal was at a Brazilian churrascaria- where we were given a map of a cow and asked to select the part we liked most. We started our meal with the leg and ended with the stomach. If you have a small appetite, you should skip lunch and save space for this meal. You can imagine how full we were when the following day we skipped both meals and had only sushi for dinner.
TO SPEND:
Rio, and in fact Brazil is far more expensive than the rest of South America. Expect to spend at least 350 USD a day (including stay). If you choose one of the fancier 5 stars you could land up spending about 700 USD a night, so choose your hotel well.
This trip was originally published on nutterbug.