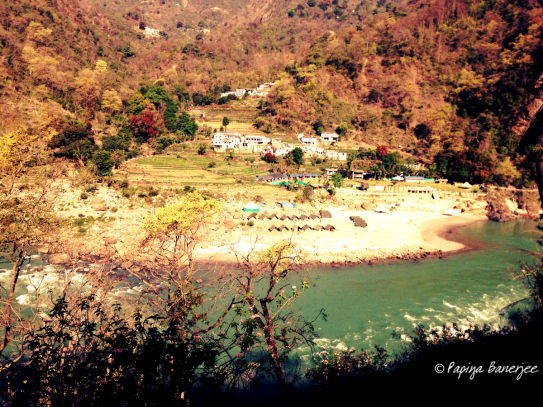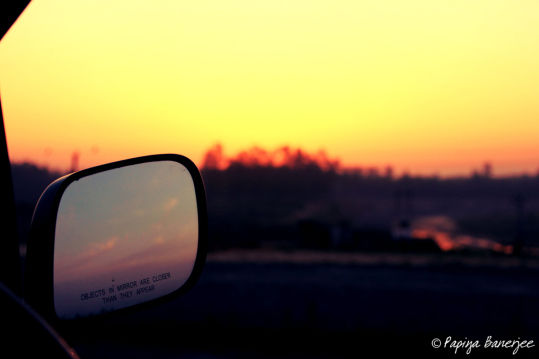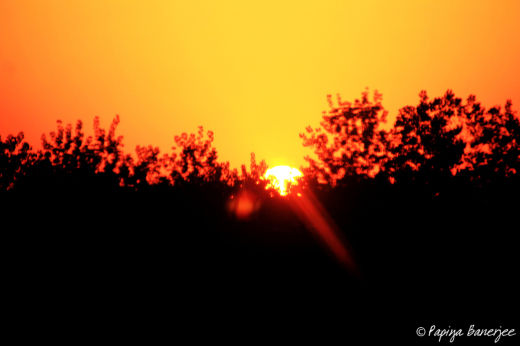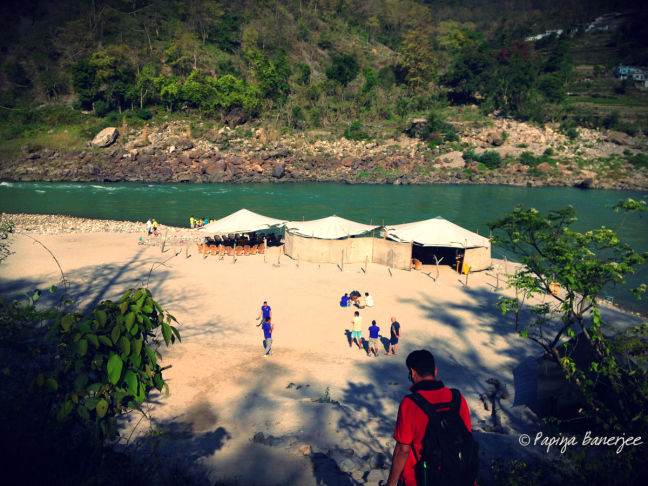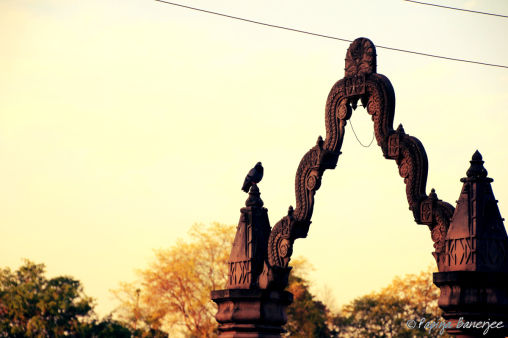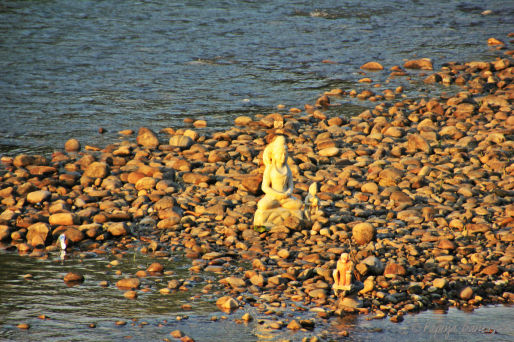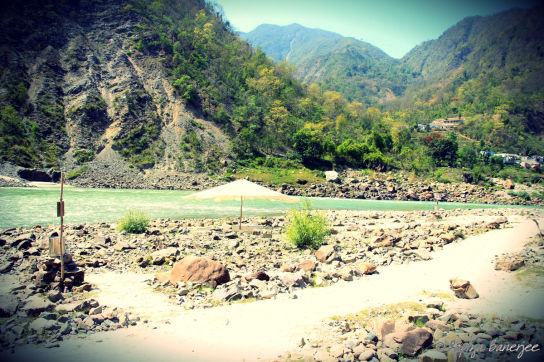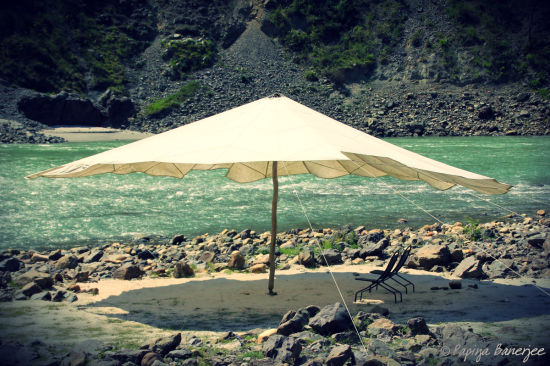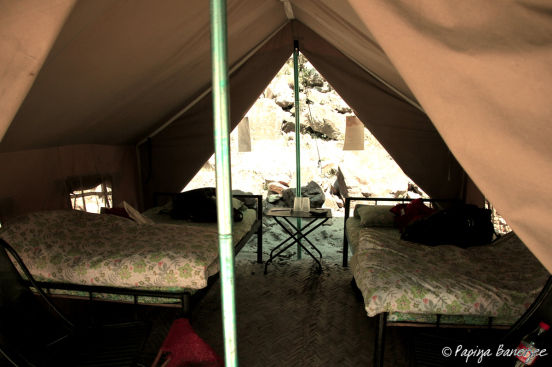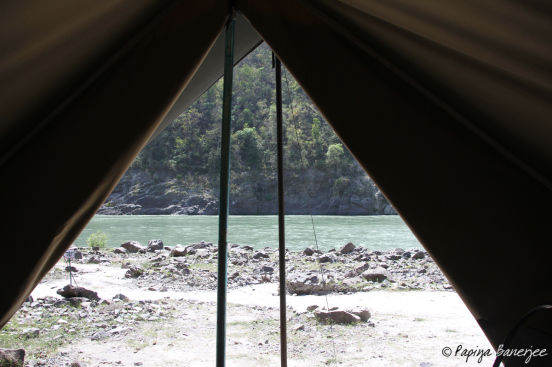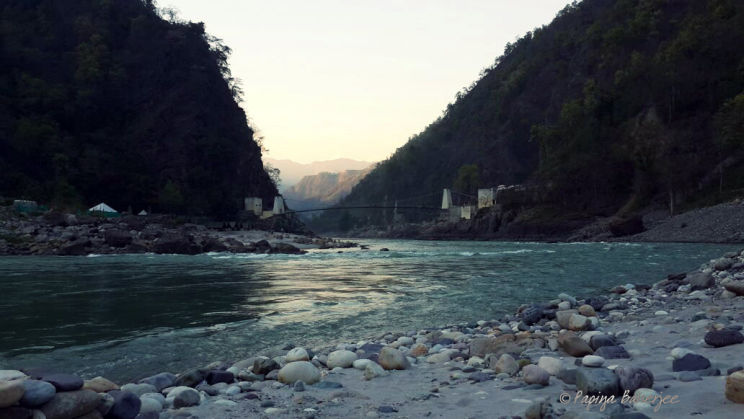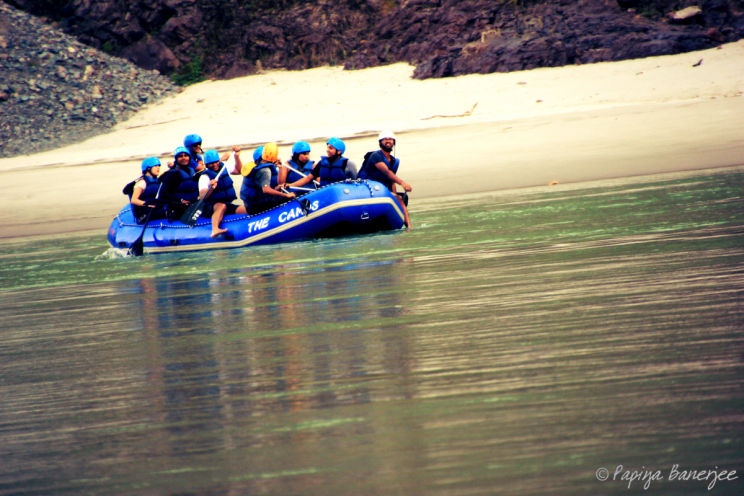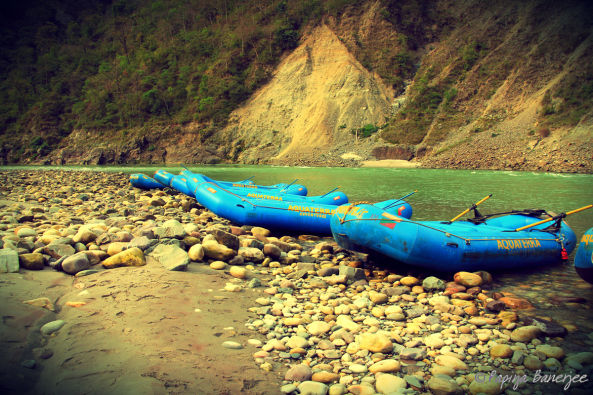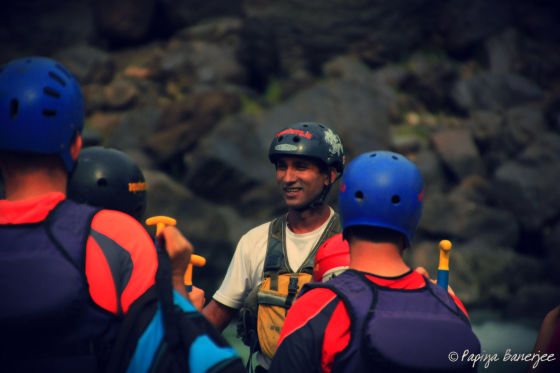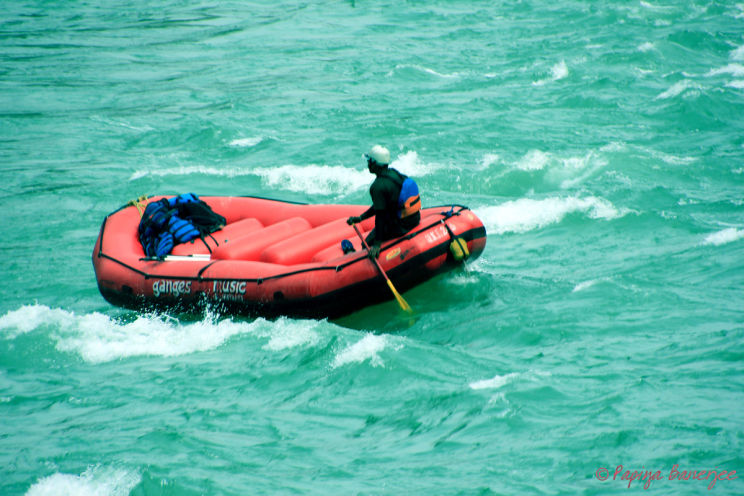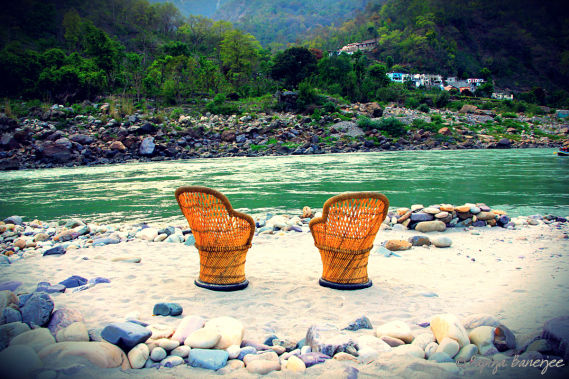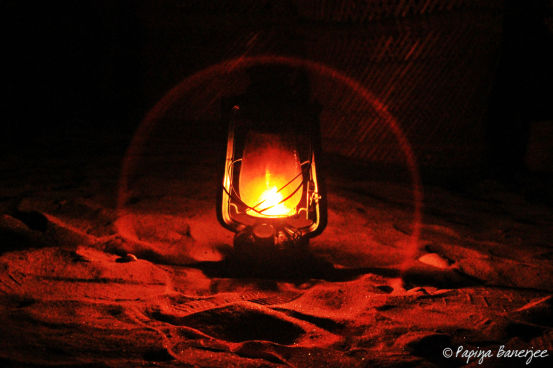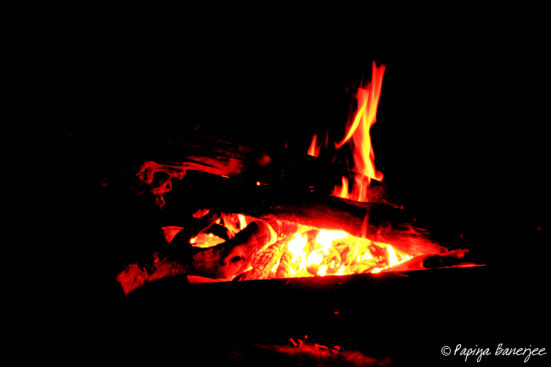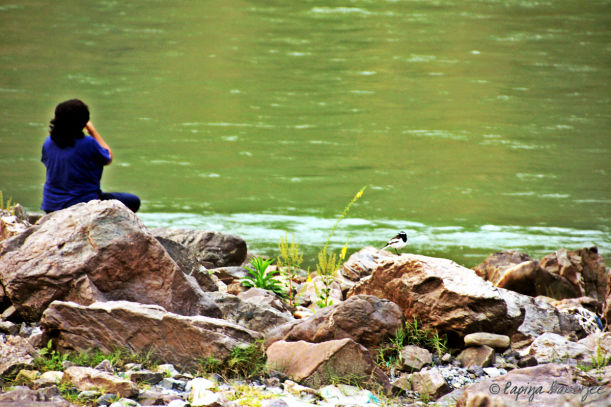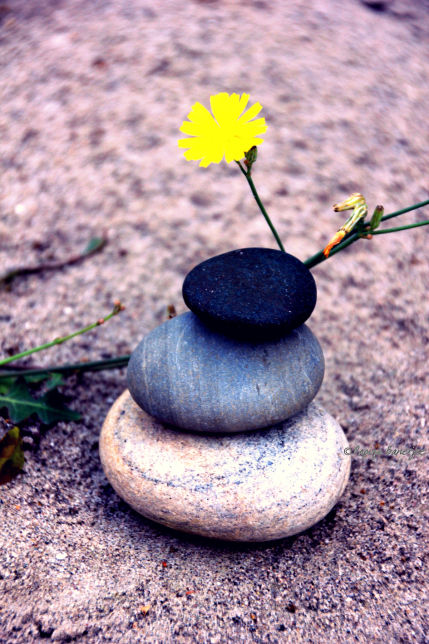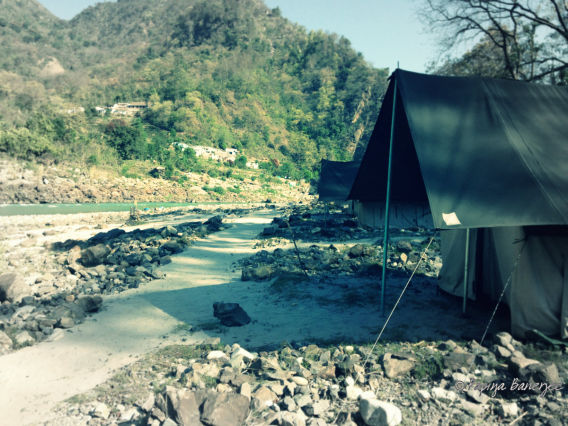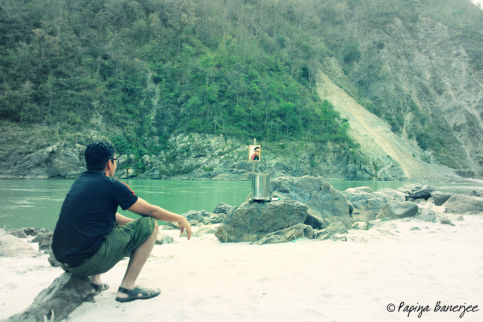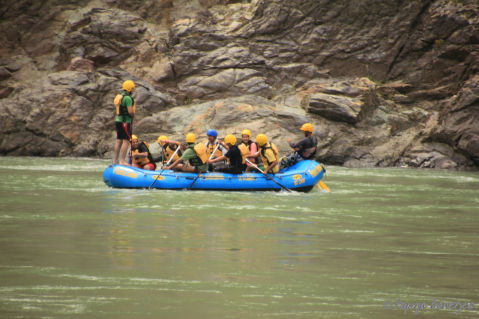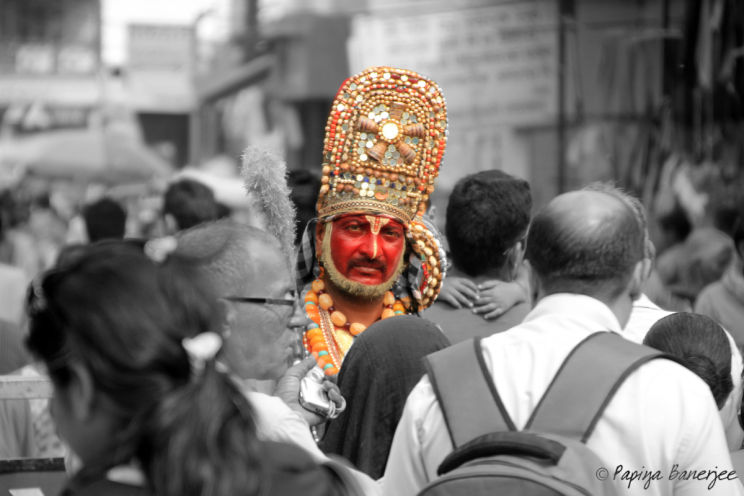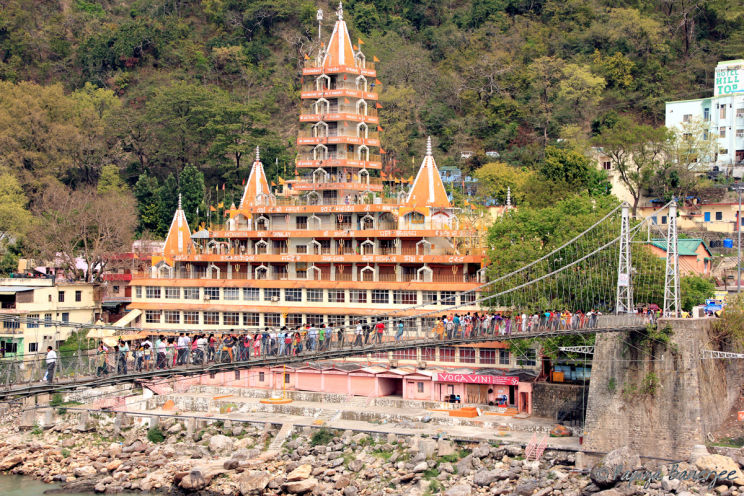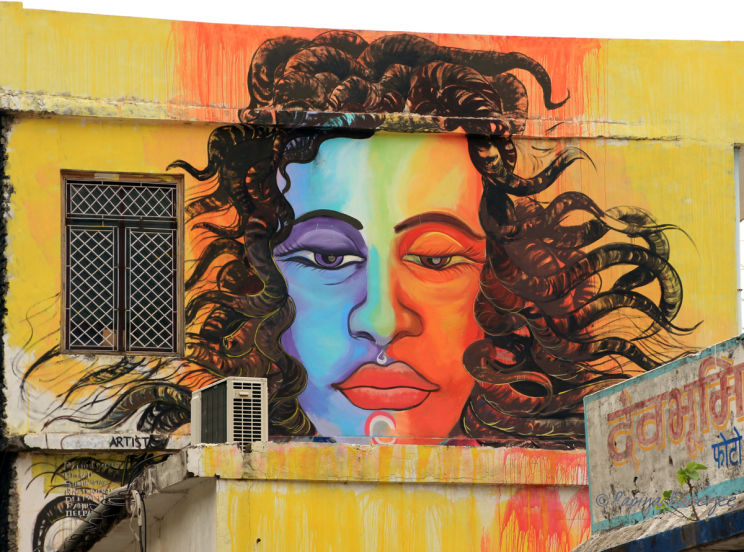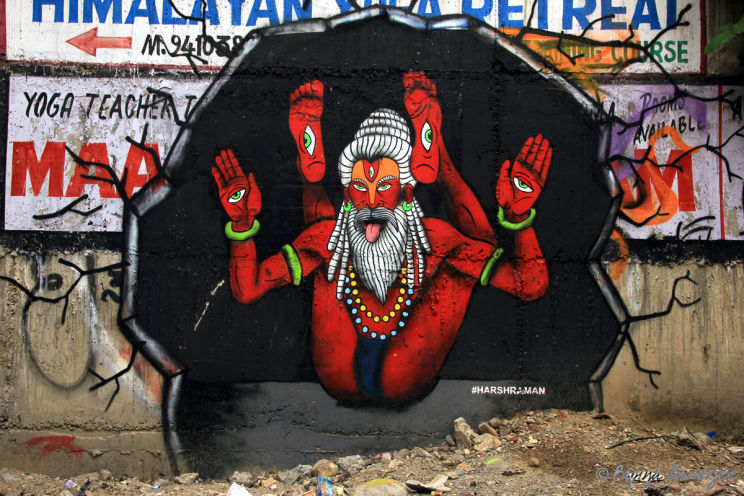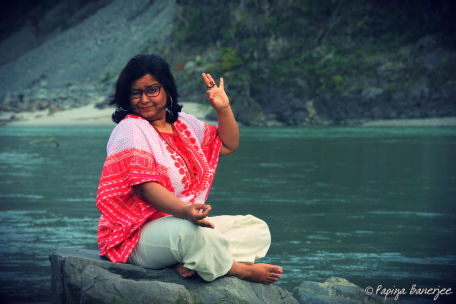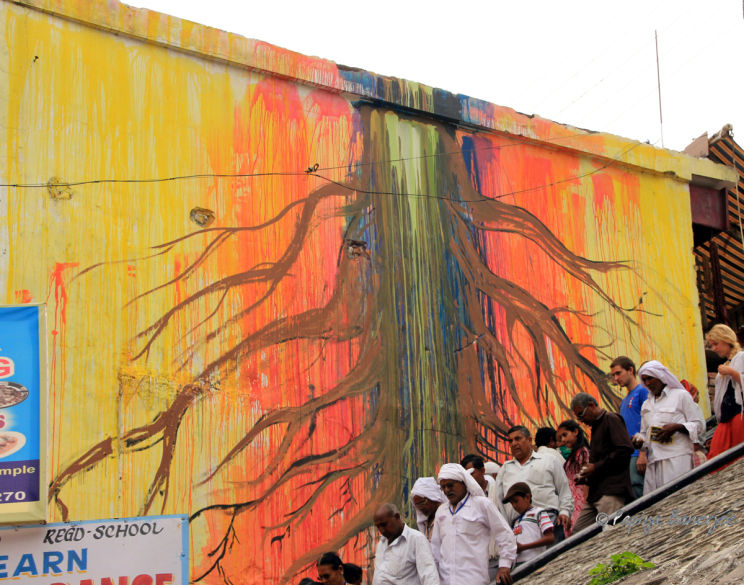 Here every sound you hear, every movement you see, is orchestrated. Where every thing around you seems to be breathing.
Yes, this is the place where every cell of your body screams that you are ALIVE!
31 years of my life and I can't believe I never rafted! I cant believe that I haven't been to this place which is in the Natures lap, where you wake up to the birds chirping and the Ganga gushing by. Where the world seems to come alive.
The idea of White water Rafting has been intriguing me for ages, but never was i able to manifest it while everyone around me seem to be having a great time in Rishikesh.
Now let's get some things straightened out at first. Rishikesh – the city doesn't holds much for Adventure junkies. The city is a Holy Town just ahead of Haridwar in Uttarakhand and is famous because of the Mighty Ganges.
Haridwar is the elder brother and Rishikesh is the younger brother for the saints and people in search for spiritualism. Though i feel, strictly my opinion, that to find the spiritual side of you, you need not travel so much. The city is crowded and full with people who feel that a drop of the Ganga water will make them Holy!
To each his own i would say.
Never mind. We set out at 1:30 AM in the night, just so we reach on time for the Rafting session in Rishikesh.
Darkness and Trucks and Dhabas… it's a different experience all together.
But what was overwhelming was the slow Sun rise, the changing colors of the Sky. The Hope of the Rising Sun.
Now again, Rishikesh itself doesn't have any Rafting activity but you need to go further towards Shivpuri and up leaving the city behind, to find camps, mind you thousands of Camps, doting the Ganges and Hundreds of private rafting companies eagerly waiting for you to take their raft expedition. You can choose any seriously. They all are the same. However if you wish to have an exclusive experience and don't mind shelling out a lil more than head up and far away from Shivpuri. The best of the lot is ATALI Ganga, a super luxurious property situated at the top of the hill. You also have Neemrana Hotel's classic master piece – The Glass house on the Ganges.
We decided to settle for a camp run by Aquaterra (owners of Atali Ganga) known as Silver Sands Beach Resort.
Enroute our resort we decided to pay homage to the river in the ghats of Rishikesh.
It took us exactly 7 hours to reach our destination, inclusive of two breaks of 15 mins each. and Oh Boy! was i not glad to have selected this property. It was out of this world. I can say very confidently that all other camps which we saw on our way up were nowhere near the camp Silver Sands. Why?
a) It's huge.
b) Far away from the maddening crowd with extremely decent occupants
c) The HOSTS, the resort guys have created a new benchmark in being courteous and friendly. I cant thank enough all the people there inclusive of Jitu Ji, Rana Ji, Som, Pankaj, Manoj and each and everyone. They will make you feel so welcome as if you belong there. As if you have returned home.
d) Their security and safety measures are unmatchable. While we rafted, we had Three Life guards and Two Kayakers alongside us all the time… aaahhh well one of the reasons why I am Alive today cause of the Kayaker who saved my LIFE!
e) They are completely eco-friendly. No electricity. No Signal. No Flushes in the toilet… wait what..? Yep you heard that right…. They use the DRY PIT concept. Go Google it!
They had 26 tents and our Tent was No.13 (my most lucky number indeed). Its rocky and sandy everywhere and hey watch out you might just step into some exotic flower growing in between the rocks! It was so peaceful that i could hear the wind clearly, the birds were happy and the river Ganga…. i was speechless. Its relentless in its efforts, flowing strongly, mightily, determined… it's a force to reckon with. Dip your feet in the ganges or wash your face and all the pain vanishes. Its chilly cold, its furious and in the night, its scary, dangerous, formidable.
Every now and then you will see a Raft full of people gliding by, shouting Wooo hooos or Ganga Mai ki Jai. Or simply you can hear a leader leading their boat.
The moment you lie down in your tent you forget the world. The air is so clean, the water so pure, after all its the Ganga… we all grew up hearing its stories and the holiness of the water… i was scared to dip my feet, thinking what will my elders say! but then you just cant stop your self. The gushing water was my Lullaby in the night. The twinkling stars were my fairies and the soft wind was my mother's lap. Oh i slept, yes never slept like that before.
Though one of the reasons also was the exhaustion i faced earlier in the day after 4 hours of Rafting. And ofcourse seeing death up and close by.
So we went for Rafting the moment we reached the camp. There were proper security briefings and safe guard measures which were being told seriously buy our Guide Manoj and Rana.
I thought, yeah its all cool, it's not that i am gonna slip off or fall into that mighty river. No way, look at the amount of people with me. Including Kids… haahahahaha
But but but.. being a swimmer myself, i believe in listening to the security briefs atleast with half-hearted interest.
So when our class was going on, somewhere down my subconscious I held on to the little facts of Survival and the most important lesson DO NOT PANIC.
I was told later on by the many onlookers that i really did not panic and i handled the situation very well.
Well…. if i answer honestly, i am not quite sure as i was confident that i would drown and in a few moments i will be Dead!
So we rafted for 24 kilometers… phew.. we rowed, we stopped, we jumped into water and then suddenly in many stretches there would be Rapids. And they have given them cute names as well like. Three Blind Mice, Cash Back, Black Money, The Wall, Roller Coaster (most fearsome) and ofcourse The CrossFire (my doom)
Well i cant explain in words how rapids feel like, nor do i have a picture cos its insane to carry your camera in the rapids. We had three boats to ourselves, two kayakers and three life guards and around 30 people on board equally. When the rapids come, you need to really concentrate and hold on tight to the ropes or keep rowing as per the instruction of your guides. Well i kept rowing, and suddenly i was in the water.. in between the Rapid.. a huge wave came and i was woooooooooosh inside the water… dunno how many feets deep i went, but since i have dived before, i knew i would be up soon, and oh common the entire boat must have toppled and ill soon see lot may people in the water..
Tadaaaaaaan… I was the only one in the water who fell.. and i was drowning.. and i was floating.. and i was churning.. cos i guess it was a whirlpool where i got stuck… Dear Lord! i went in… i came out.. i went in again and took liters of water through my mouth, nose, and every visible part of my body. I felt my Lungs get heavy, my breath leaving my body and my dear, i was slipping away very very fast… i could see the boats around me but hey no body was coming to help me!
I panted hard, i waved, i tried remembering what the guide was saying.. DO NOT PANIC we will get you. Swim forward… no swim backward.. no just try to be aloft… well well well
Neither could i swim forward, nor could i swim backward, such was the force of the rapid and all i could feel that i am gliding away… almost felt like Heena… wondering if i will flow like this and reach Pakistan!
For a split second i lost all faith. For that second i raised my hand above my head and almost uttered "Humse na ho payega bhayiya" And wooooosh a red kayak hit me hard on my chest.
The rest is history… i held the kayak the way i was asked… and then people from the rescue team pulled me up.
I still did complete the rafting, rowed when necessary but mostly i was Shaken… i had bruised my hands and there was bleeding. Boy i was angry. very angry with myself…that i fell.
But then if i didnt fall down, how would i learn?
I was a celebrity in my camp. Everyone wanted to hear my story, cos apparently no one has ever fallen down in a rapid before! Hmmm…. i wonder how my life suddenly becomes interesting!
That evening, we just relaxed… i tried getting over my fear of the sea, river.. whatever…
People said i am holy now.. since i drank liters of Ganga water
We sat by the river and let the Sun set slowly.
Sipping tea, people around us played volleyball, badminton and what not.
Slowly the Bonfire started and it was dark everywhere. Not a single Light except that of the fire and the stars.
I was surrounded by all the elements which make up this world.
The Earth, the water, The Sky, The Fire.
We were given Solar Lamps to carry around and each our tents had One Lantern, and the stars to shine our way.
I stargazed for a long time, saw the other world coming alive. Felt the force of nature.
And then fell asleep.
Next day early morning i sat by the river side and did Pranayam. Something i always wanted to do. The feeling is exquisite.
The day was spent, lazing around.. Trying the breath in the air, the water, the sounds… everything combined was no short of overwhelming.
It was time to move on, we then traveled our way back to Rishikesh for a sumptuous meal at the German Bakery situated just at the foot of the Laxman Jhula.
Last but not the least, if you haven't been to Rishikesh for Rafting specifically then dude, you surely are missing something. Its an incredible feeling. Go with family, friends, or simple, just go alone.
I have no hesitation in going alone to any place. Life's short, aren't you curious to know what lies beneath those roads?
Take the Journey, and if incase you fall in the Rapids… DO NOT PANIC.. ok panic a lil but trust me you wont flow till Pakistan.
This travelogue was first published by Curious Foots .
Frequent searches leading to this page:-
delhi to rishikesh trip cost, jaipur to rishikesh tour package, rishikesh adventure activities package, rishikesh auli packages, rishikesh jim corbett tour