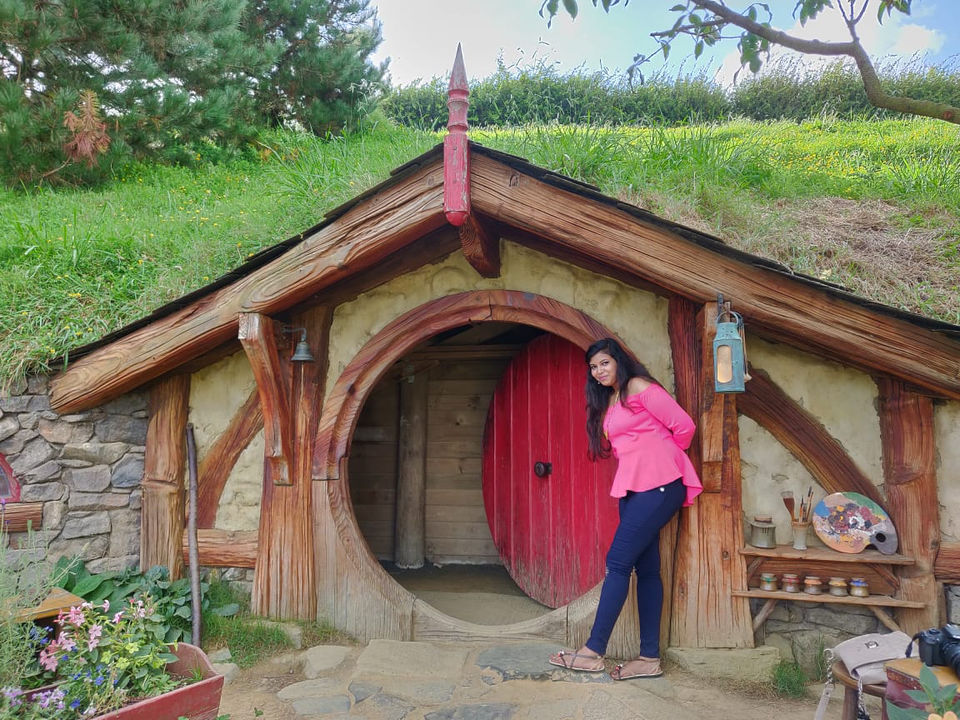 If you are a fan of the movie series the Hobbits and the lord of the rings , then you might have wished to see those locations with your own eyes .
I did, and i think this was the reason I visited New Zealand ????????. And i was so excited about this place and I found this place is far more beautiful and amazing than my imagination.
If you are not a big fan of those movies but believe me you will be fan of this amazing place , it's exactly like the movie scene , every thing is just amazing here .
How to go :- This place is located in Matamata
a small town in the waikato region of north island nz .
1. From Auckland its about 2hrs drive
2. From rotorua it is about 57 min drive (total 72.6 km according to google).
Roads in New Zealand is very fantastic ,you can rent a car and drive to the place or can take buses
For this tour you can book your tickets from the official website of the Hobbiton tours , or can take a trip package from any travel agencies .
First you have to reach at i-site visitors information centre from here you will get your official printed tickets and information note a map , and from here they will take you to the journey to the shire (the actual location ) In a bus with a small group of other visitors.
So just park your vehicle get some rest if you have time and then hop on the official bus , the bus will take you to the Hobbiton through beautiful rolling hills .
And from here the total tour time will be 2 hrs .
You will see all those hobbit houses , their shops and even their clothes drying outside on a hanger , they all looks really fascinating, the you will reach to the green dragon yes their famous pub here you can try a delicious ginger beer (they don't charge for this).
And at the end of the trip they will take you back to the i-site .
Note:- for walking trip the price for two adults is150.00 nz dollars . But it's worth it by all means .
If you wanted to see this place and Waitomo caves , and the thermal wonderlands then stay in Rotorua .