New Zealand, with its beautiful landscapes is a welcome respite from the crowds and pollution of the city life. Every corner of this country is apt for a postcard. It has something for every traveler, the north island is known for its active volcanoes and geothermal parks, whereas the south is famous for its beautiful landscapes and adventure activities. When every city or pit stop can leave you spell bound, choosing an itinerary becomes quite tough. Since we wanted a mix of nature and adventure we finally chose the following route:
Delhi->Auckland->Waitomo->Rotorua->Christchurch->Hokitika->Okarito->Wanaka->Queenstown->Te Anau->Queenstown->Auckland->Delhi
We began our road trip from Auckland to Waitomo Glow Worm Cave, the drive is around 2.5 hrs. The cave is known for species of glow worm exclusive to New Zealand. On your guided tour, you are taken around the banquet chamber, and the cathedral where your friendly guide will give you a quick performance to let you experience the acoustics of the chamber. But the real experience lies in wait as you onboard a boat, to enter deeper into the cave. The glow worms light up the roof of the cave, like the stars dot the night sky, leaving you with a sense of wonder.
Next stop for the day was the Polynesian Spa near Lake Rotorua. Geothermal spas, with their hot mineral water are known for their therapeutic benefits. There were multiple options available, we chose a private adult pool with a view of the lake. After a relaxing spa, we wandered around the city experiencing the calm pace and great weather.
A must visit attraction in Rotorua are the active geothermal areas, top two among them being the Hell's gate and Wai-O-Tapu. Due to paucity of time we chose one, and decided to give the Wai-O-Tapu a chance. You will be amazed as you witness myriad natural colors and boiling water heated up by the active volcanoes.
From the Wai-o-Tapu we travelled to the Blue and Green Lakes, and finally to the Redwood forest for a picnic lunch.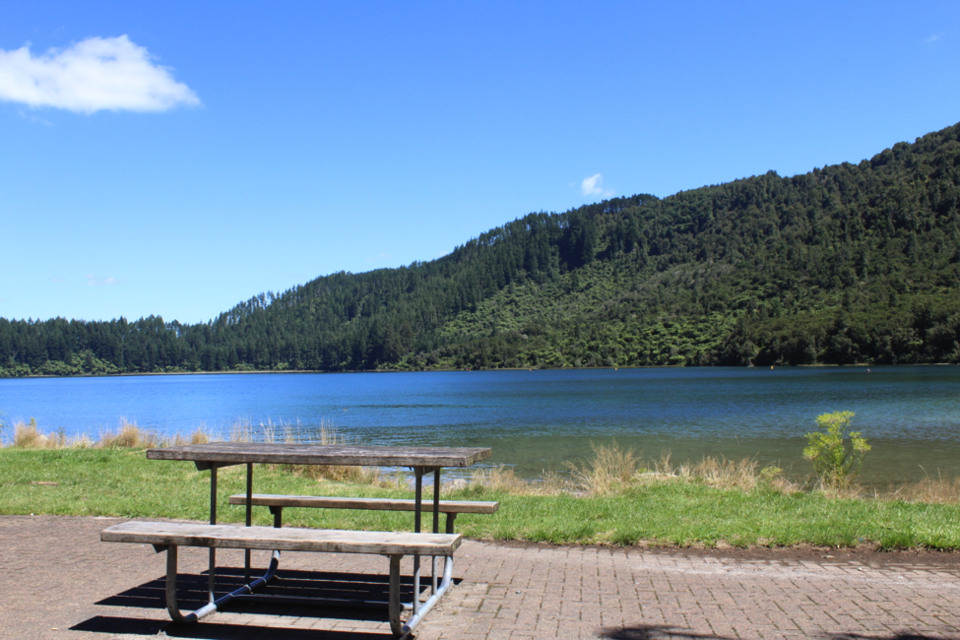 After the natural wonders, it was time for some cultural immersion, and to get a glimpse of the nocturnal celebrity of the New Zealand, the Kiwi. The Mitai Maori Village + Rainbow Spring package offered both, a guided bush walk, amazing slow cooked Maori food and a night time visit to the rainbow spring to get a view of the Kiwi in action.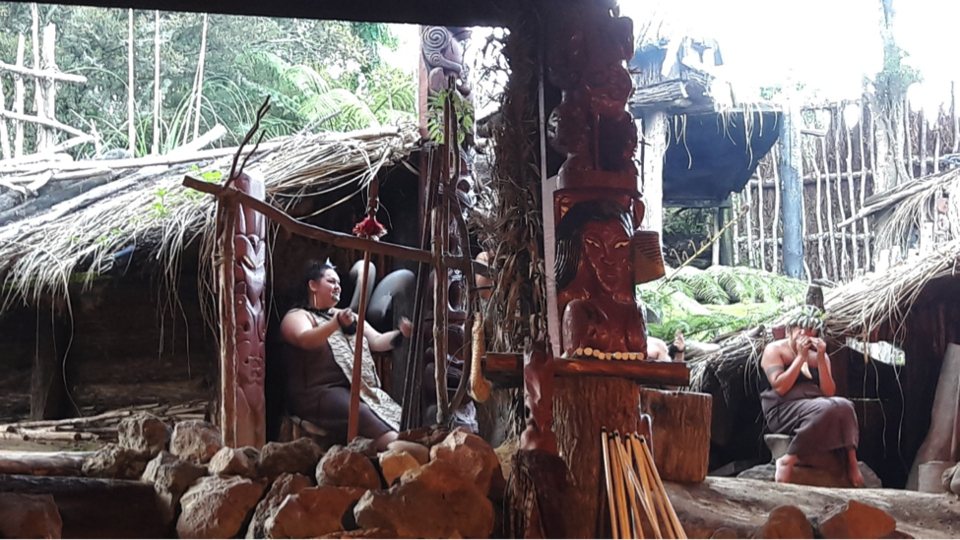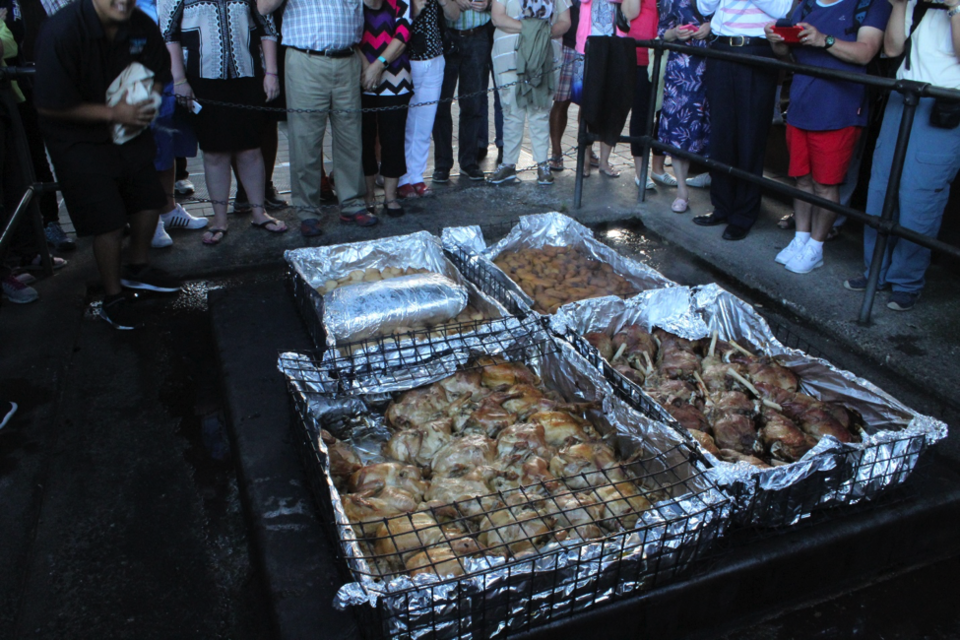 After having our fill of the north island, we took a flight from Rotorua to Christchurch to begin the second part of our road trip. An experience we missed in Christchurch was the tramway dinner, where you are taken on tour of the city while being served a delicious meal on a colonial style tram.
To begin the adventure section of our trip we started our journey towards Franz Josef, to experience a glacier walk and a helicopter ride. The road trip required a stop at Hokitika, help yourselves to some fresh seafood and beer at this coastal town.
Leave early morning for Franz Josef, after the Ice walk, you can spend the night at Okarito. Load up on groceries at Franz Josef, as the small town of Okarito has no options. It does have a beautiful beach, which you have mostly to yourself. We chose a cute Airbnb cottage and cooked a romantic meal for ourselves.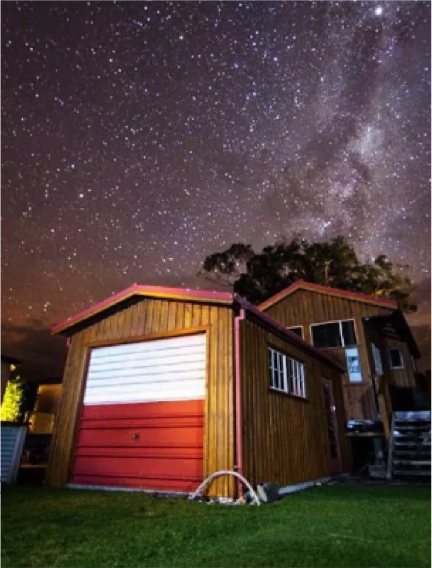 Next destination on the map was Lake Wanaka. The city has a good collection of restaurants and shopping. Enjoy canoeing at the lake around by majestic snow clad mountains.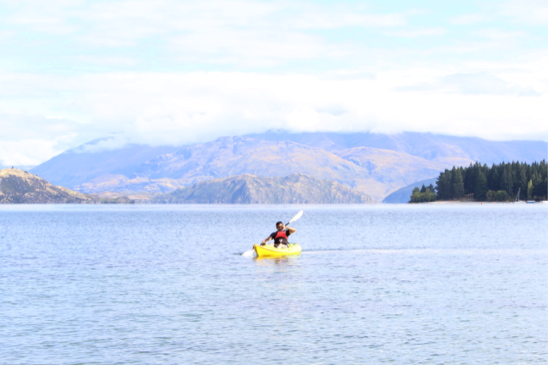 A variety of great stay options are available we chose a private chalet Airbnb with a view of the lake, as well as outdoor spa-bath.
If you have some time on your hands, you can visit the lavender farm, it has cute farm animals for petting, lavender products as well a café.If you are in the mood for some fine dining, Amisfield Winery is close by. Enjoy a great collection of wines paired with chef's menu, only caveat, you will need to pre-book this one.
After the pampering and relaxing, it was time for some adventure. We drove to Queenstown, to experience some adventure. I did my first bungee jump, my husband chose a swing and we topped it up with the Shotover jet. The crew at AJ Hackett was experienced, fun and more importantly safe. After jumping from a height of 134 m, and surviving it, my appetite was back with a roar. And what better than the world famous Fergberger to satiate it. Be prepared to stand in the queue, to get your ,hands on some tasty burgers. A CookieTime outlet is also present in the city, so you can grab yourself a bag of cookies while you are there.
No trip in NZ is complete without a Milford sound cruise, with a pit stop at Te Anau, we started our journey for the Milford Sound Cruise. This cruise has it all from instagram worthy backdrops, to lazy seals and cute dolphins.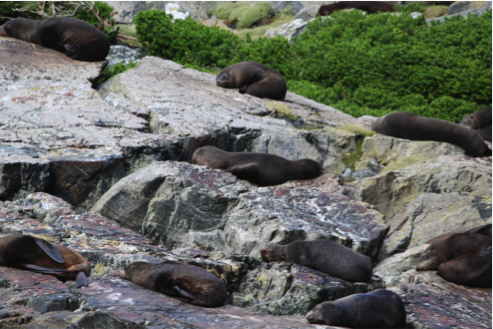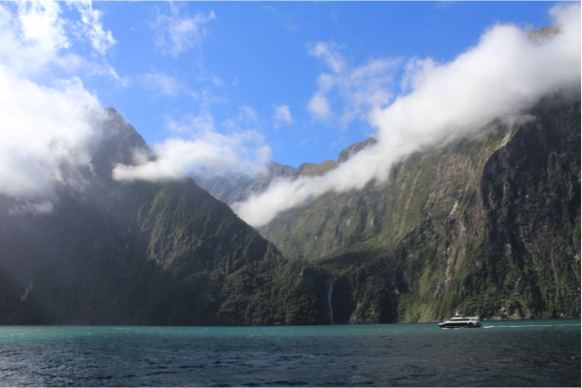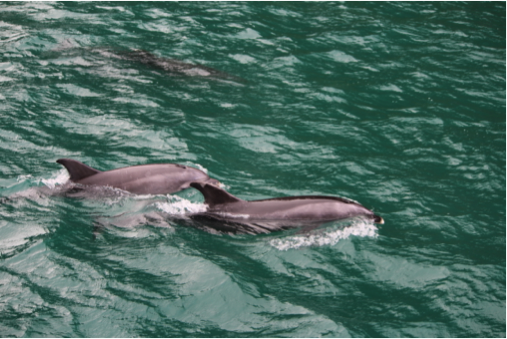 After 12 days of driving across NZ, our trip finally reached its end; we took a flight back from Auckland to Delhi.
Eating & Drinking:
Coffee at most roadside restaurants, cafés and even fuel stations is excellent; make sure you have your dose of it. Load up on munchies and fresh fruits at the supermarkets for those hunger pangs during your long drives or to enjoy a simple meal in the various picnic spots you encounter. Lemon& Perua is a popular soft drink in NZ, give it a try while you are there. And if you love seafood, green lipped mussels is a must have. Some local restaurants in Rotorua offer fried bread and other slow cooked Maori dishes, do try them if you don't get a chance to go to the Maori Village.
How to get around:
Driving is the best way to get around, the journey is comfortable and delightful with well-maintained highways dotted with view-points and picnic spots. In order to travel between the islands you can take a ferry or a flight as per your convenience.
Tip: You can hire a rental car from Avis or Hertz counters at the airport or pre book the same to save time. NZ accepts the Indian driving license and has the left side drive, which makes it fairly simple for Indians.
Frequent Searches Leading To This Page:-
New Zealand Holidays 2020, New Zealand Trip Packages From India, New Zealand Holiday Packages From India, New Zealand Tour Package For Couple, New Zealand Holiday Packages For Couples, New Zealand Holiday Packages For Families, New Zealand Travel Packages From India