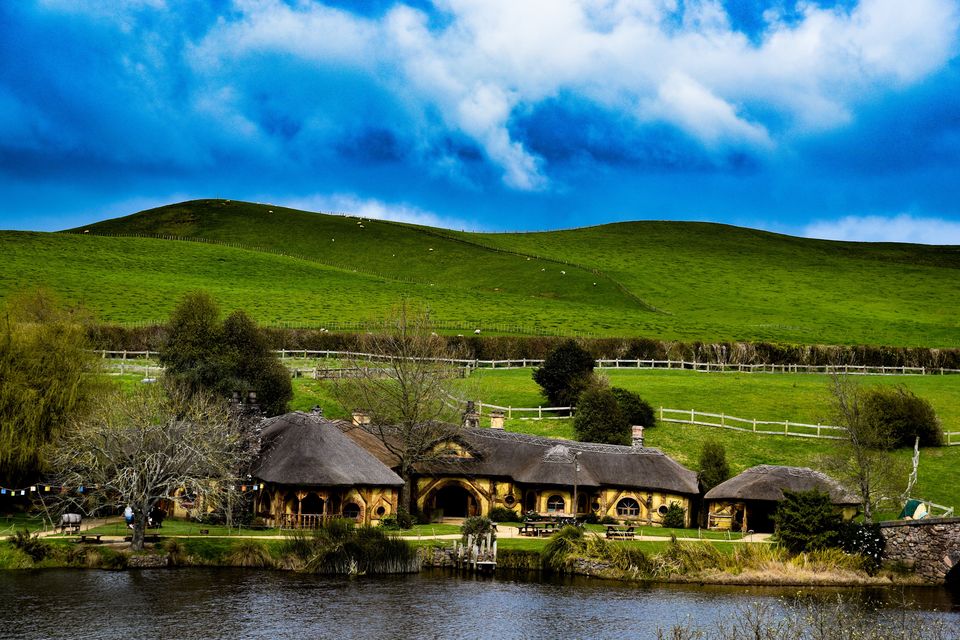 We just wanted to pen down our travel experience in the Amazing land of New Zealand. Truly a paradise on earth. Come let us take you thru our amazing journey.
New Zealand—from great metropolitan cities, rolling hills, Ancient Kauri trails, surf breaks, wine and food, glaciers and treks—there is something for everyone.
New Zealand's amazing National Parks, glacier trekking and many extreme sports make it a beautiful place for those who seek adventure and adrenaline! After all, this is the birthplace of commercial bungee jumping.
The country has a rich history and an incredible Māori culture, plus the locals are some of the most friendly we've come across. There are so many reasons to add New Zealand to your travel bucket list!
Preparing for New Zealand Trip – 10 days
Tour Plan - Visa - Air Tickets – Hotel / Home stay reservations – Self Drive Car Hire – Booking of Activities – Budget/ Currency Conversion (Cash & Credit Cards/e-wallets)
Tour Plan
• Tour Plan – Auckland Matamata Rotorua Queenstown
Milford Sound Wanaka Franz Josef Christchurch
• Visa – Book thru some agent to avoid last minute hustle – Thomas Cook/ Cox and Kings
• Air tickets – Thai Airways. You may get cheaper options if you avail connecting flights via China, but usually its Time consuming
• Packing – 02 pair of Jeans, 01 pair of trouser, 01-02 shorts, 04-05 T shirts, 02 Jackets, 02 pair of shoes,05 pairs of warm socks, Pair of Gloves, a mufler, probably a head gear and 02 pairs of dark shades. Girls can add a few dresses if they want. Always remember to keep your baggage as light as possible and at the same time u shouldn't forget anything which is a must. Don't forget to carry your sunscreams.
Please check whether your universal adapter is really universal or not. They should have these pins if you are travelling to New Zealand.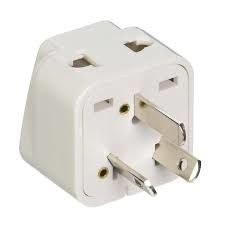 • Hotel / Homestay Bookings – Booking.com (INR 6k can get you a decent hotel/homestay option)
• Car Rental – Juicy.com (Always avail the option along with insurance)
Well…Lets take you guys to the amazing country New Zealand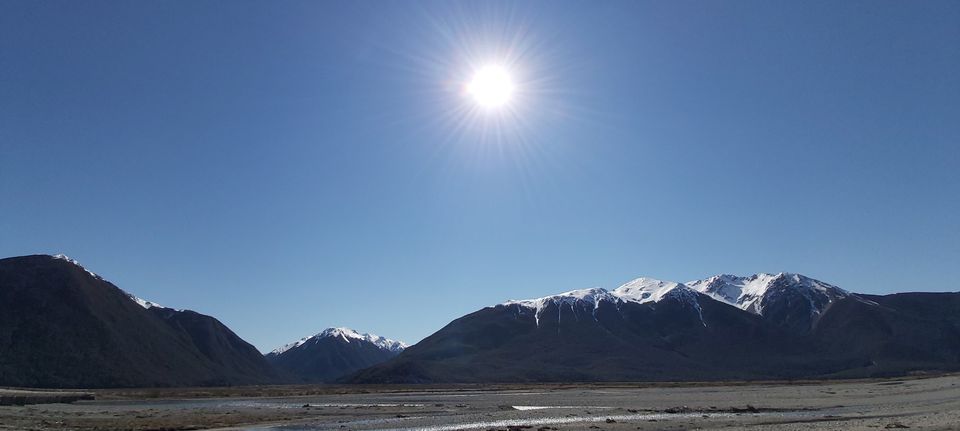 New Zealand (Aotearoa) is a sovereign island country in the southwestern Pacific Ocean. The country geographically comprises two main landmasses—the North Island (Te Ika-a-Māui), and the South Island (Te Waipounamu).
New Zealand is one of the most beautiful countries to drive through for the scenery and the vast scale of the place.
The country's varied topography and its sharp mountain peaks, such as the Southern Alps, owe much to the tectonic uplift of land and volcanic eruptions
We decided to start our trip from Auckland which is in fact the most populous city of the country and to add to it we also had a friend working there. In fact he is the main planner for our mighty trip.
Me & my wife took late evening flights from two different cities Vizag & Bhubaneswar to Delhi from where we had to catch the flight for Auckland. Not exactly a tiring flight via Bangkok on Thai Airways but it surely is a long flights.
Delhi Airport:
As you can see we had really kept our baggage size as low as possible. Two Cabin Baggages are a must if you don't want to pay for your extra baggage.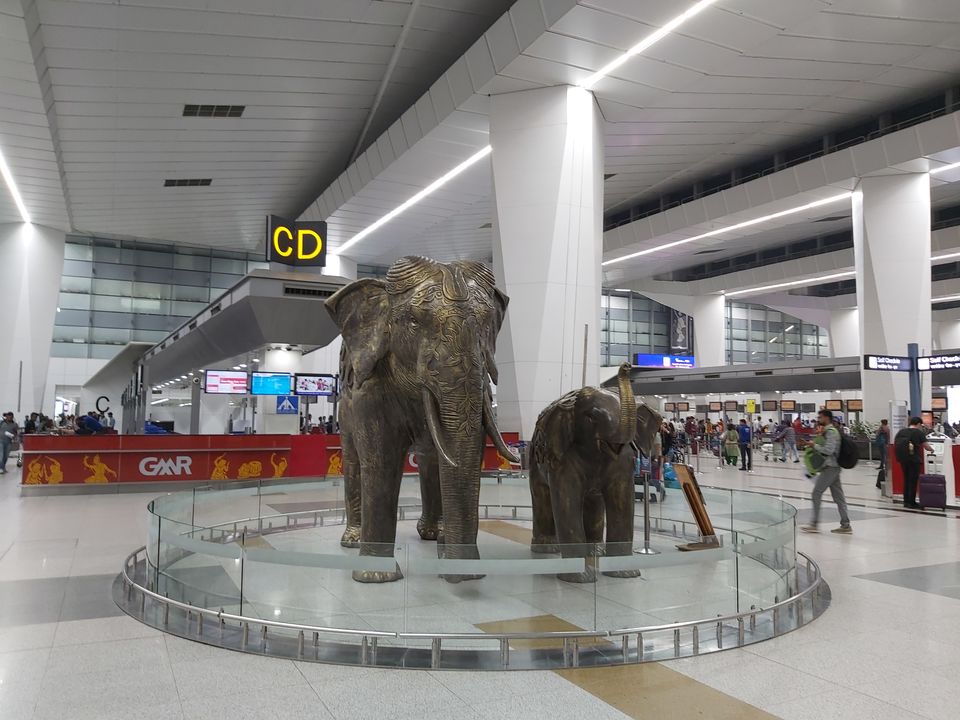 If you have a master card/credit card with complimentary access to airports lounges, you can have a access to Travel Clubs/Airport lounges at Rs 2/- (Ya u heard it right at Rs 2/-)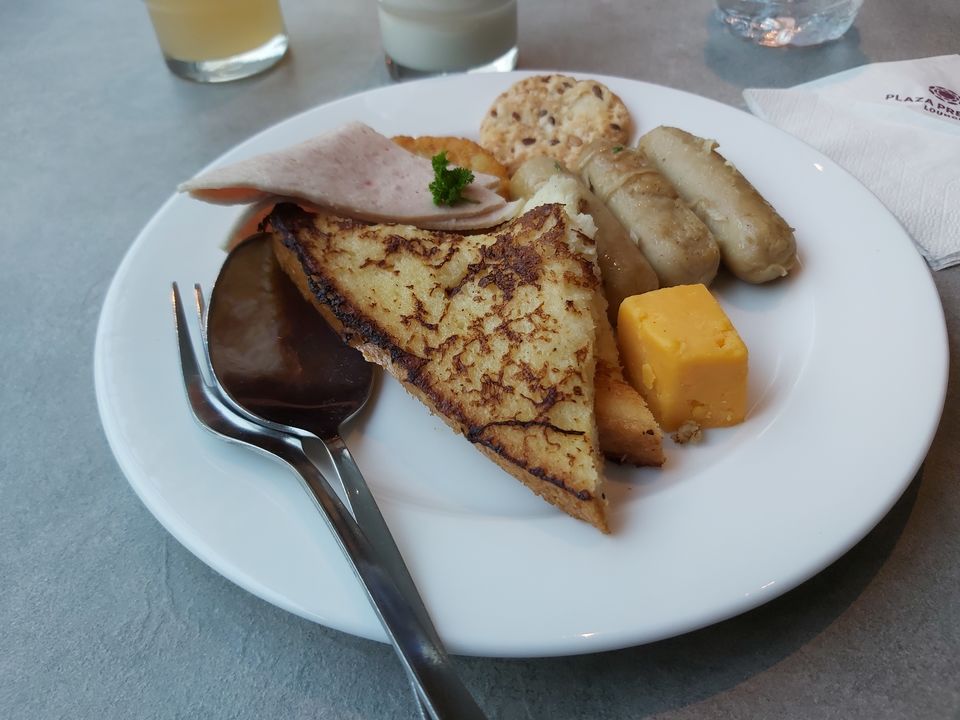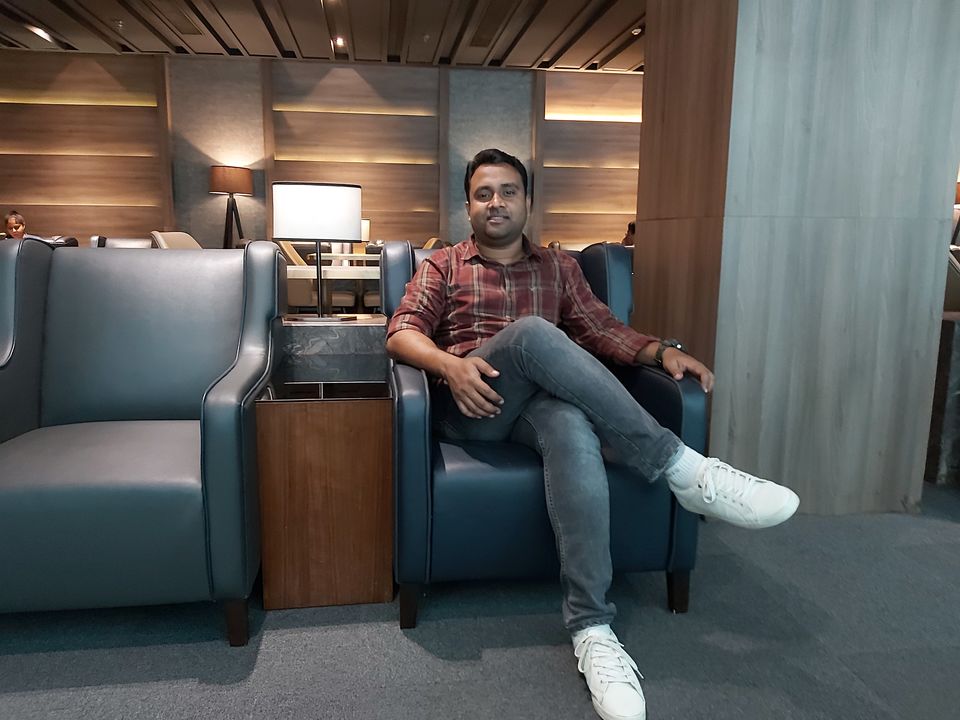 Thai Airways
One thing we can assure you don't have to think about food till you reach Auckland as Thai Airways really keeps very good care of you.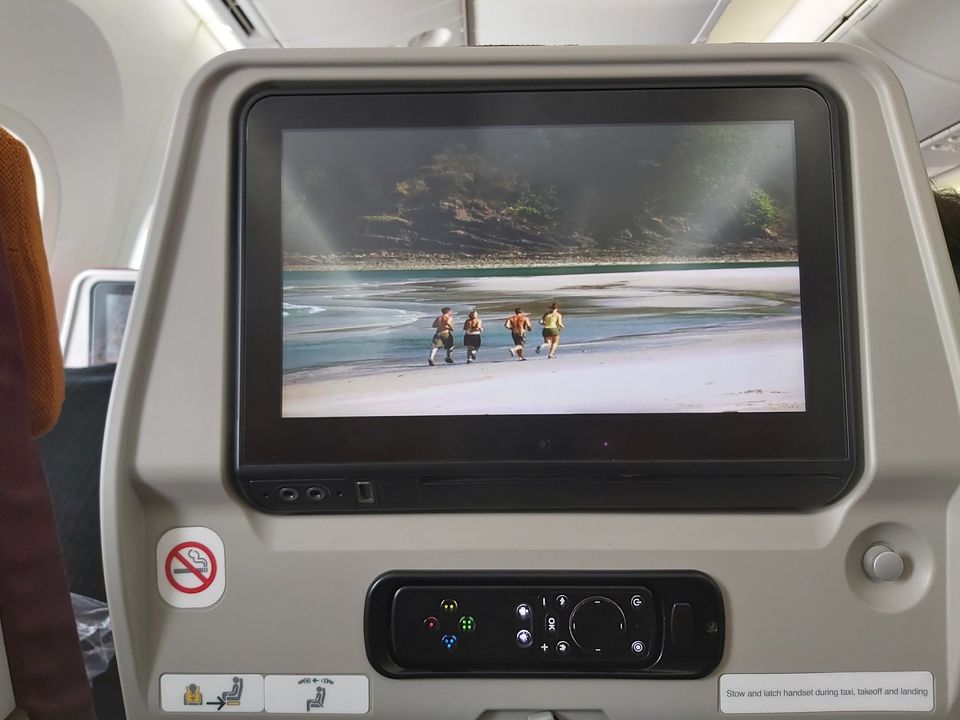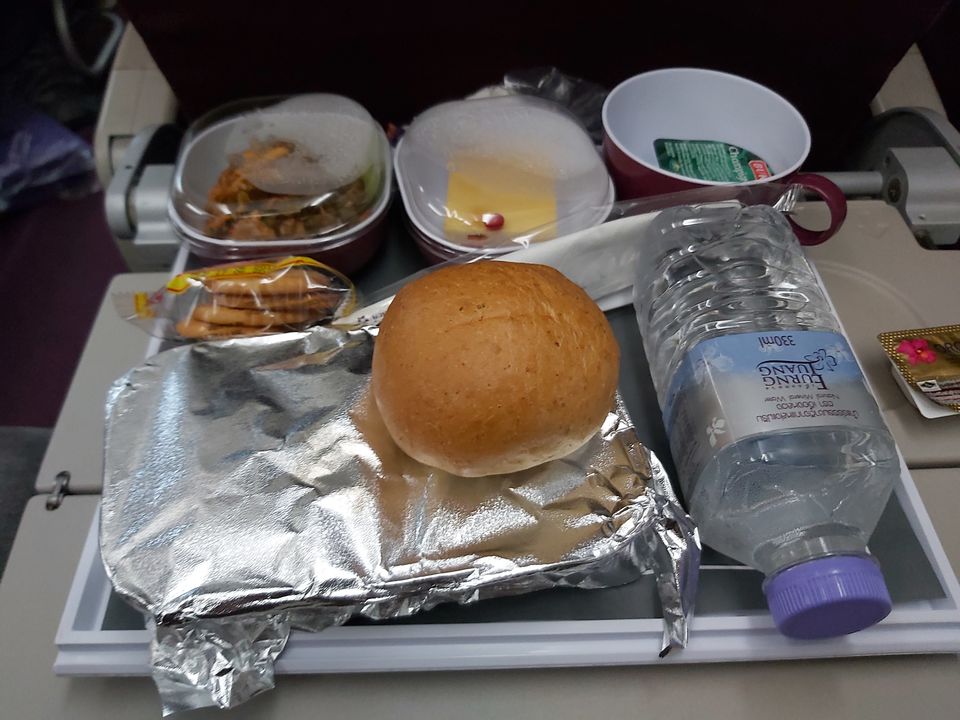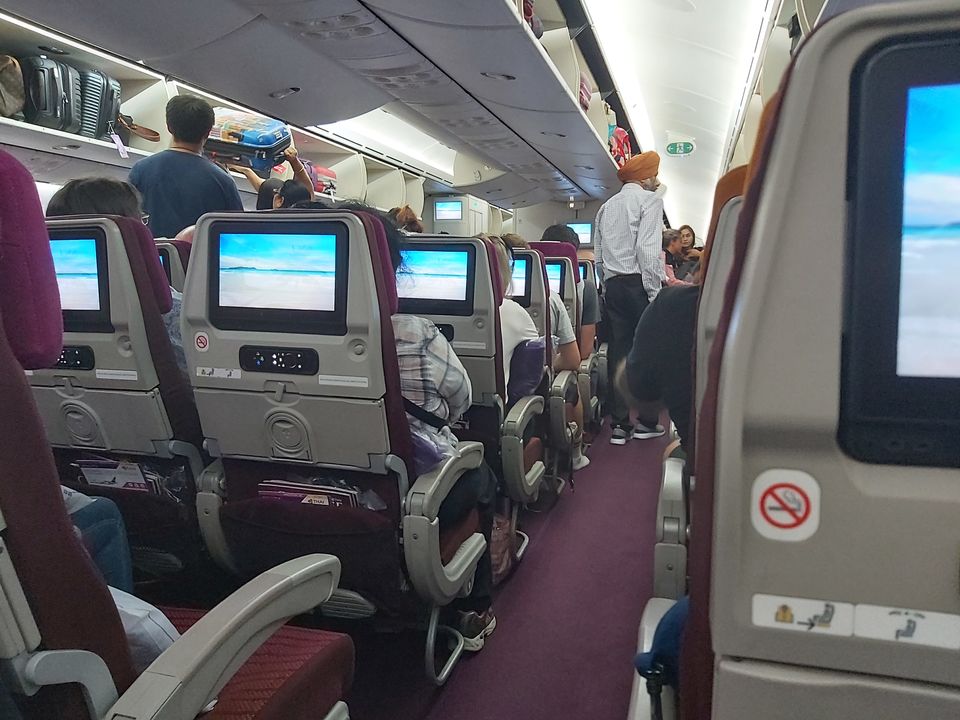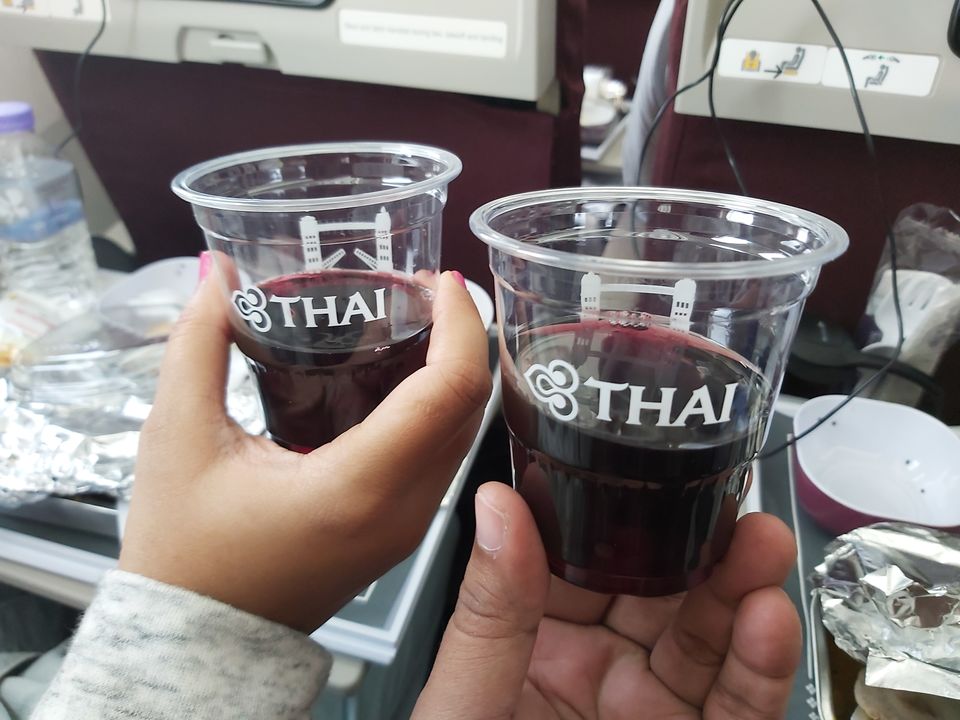 And ya they serve Red Wine too !!
As you land in Auckland or in any other city of New Zealand first thing is get a sim for you.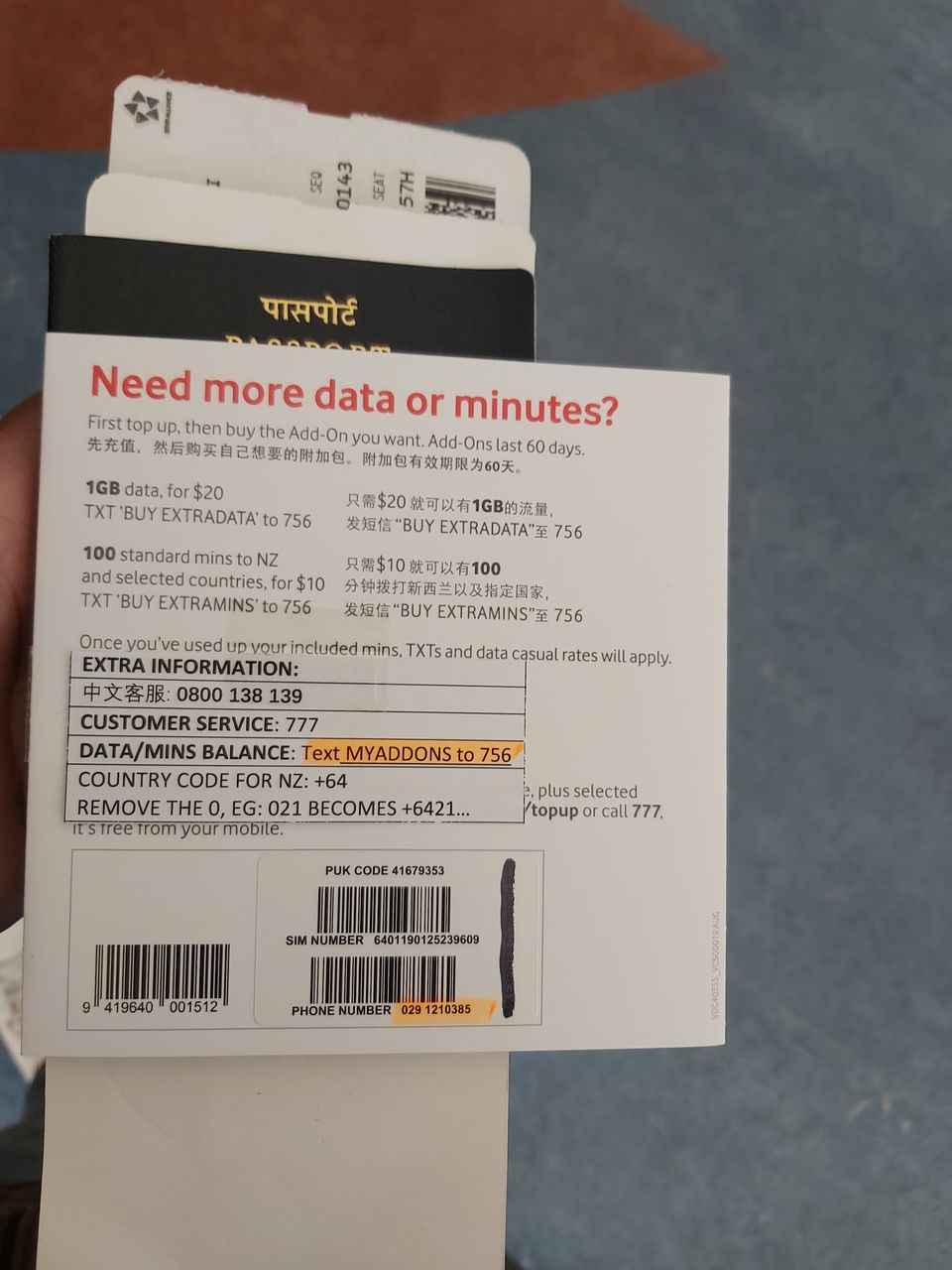 Although network is good throughout the country but still it is advisable to download the offline maps.
Next task is to collect the car if you are driving on your own. We took the car rental from Juicy Cars and Juicy has a free pick up every 20 mins from the airport to their Parking zone from where you get the car.
It's just a 5 min formality and they hand over the car with full fuel tank. And you are supposed to return the car with full tank fuel only, failing which they will charge you for the fuel and also some admin charge for that. We took a Toyota Yarris. And Yarris is not a Sedan as in India. It's a hatchback in New Zealand..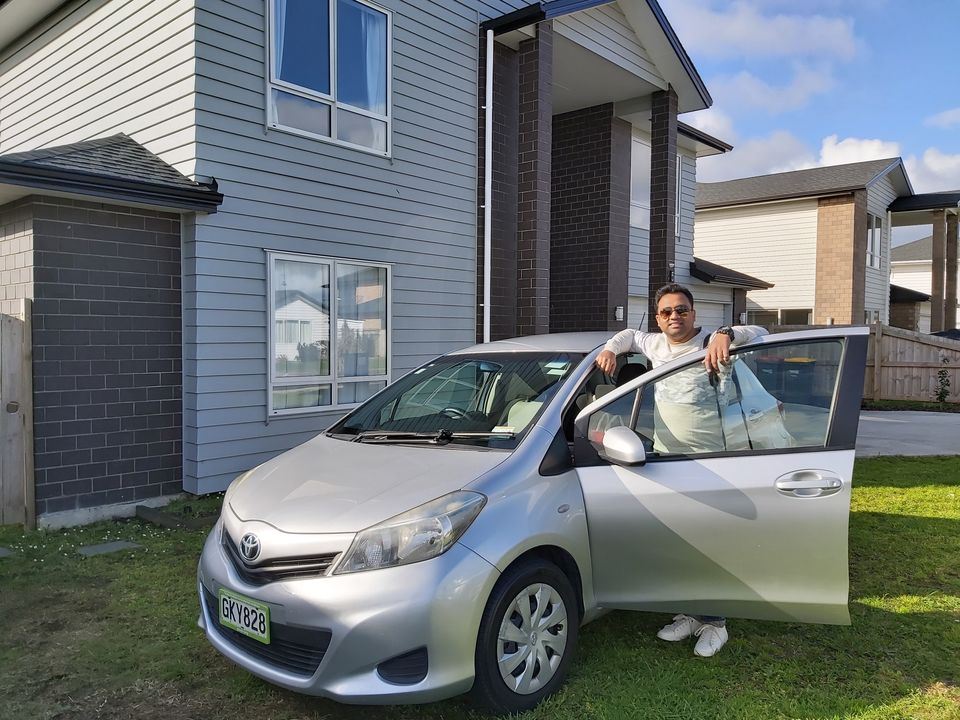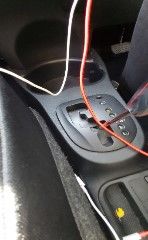 And also remember, Cars available for self-drive are having AMT gear shift. You need not be a very good driver to drive in New Zealand, but you got to follow rules or you are penalized heavily. But ya for an Indian it will be a delight as traffic is so less compared to any part of India.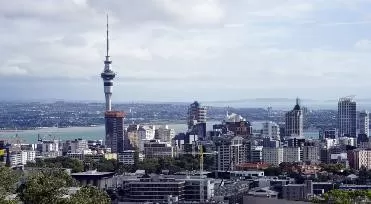 Day 1 With absolutely no plans for Day 1, we checked in to our Homestay – OT SeaView Villa on Wattle Downs, Auckland. I guess more or less all homestays that fit in the budget will be a bit away from Auckland City Centre but they surely will be nice. You get a bedroom, a Washroom, common living room and a shared kitchen with all amenities. That day we had guest from India and China as well in our homestay.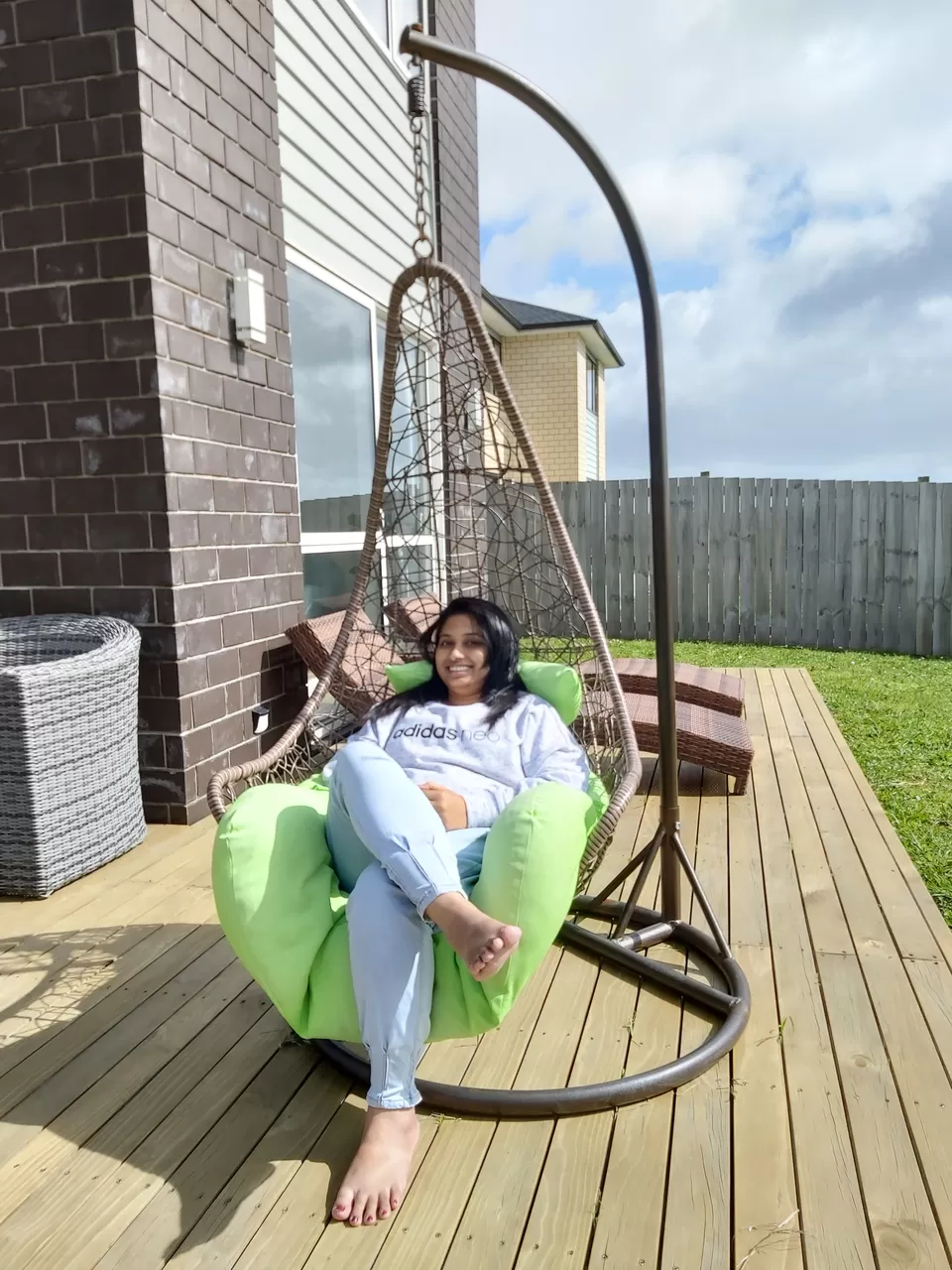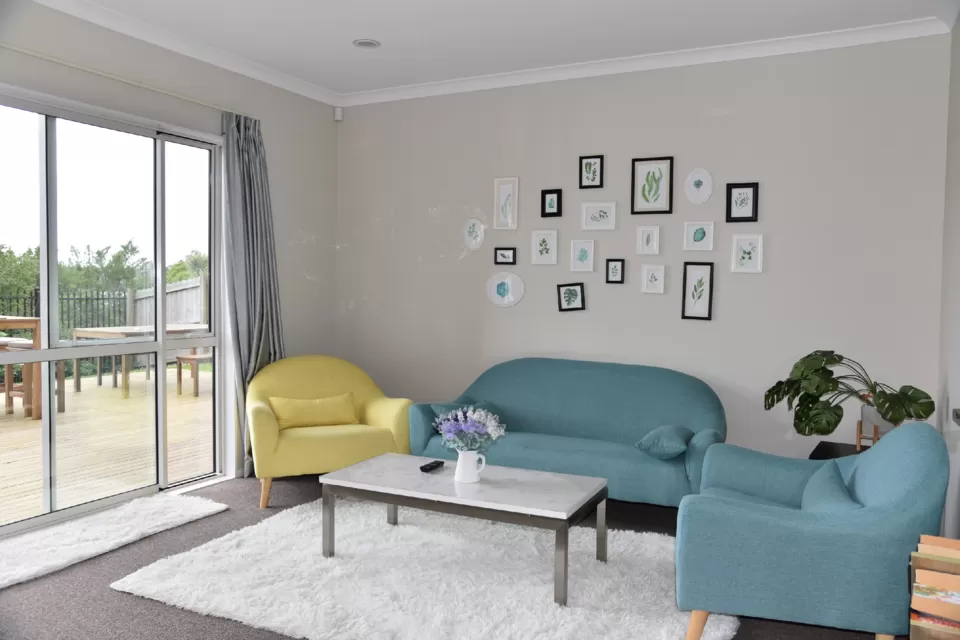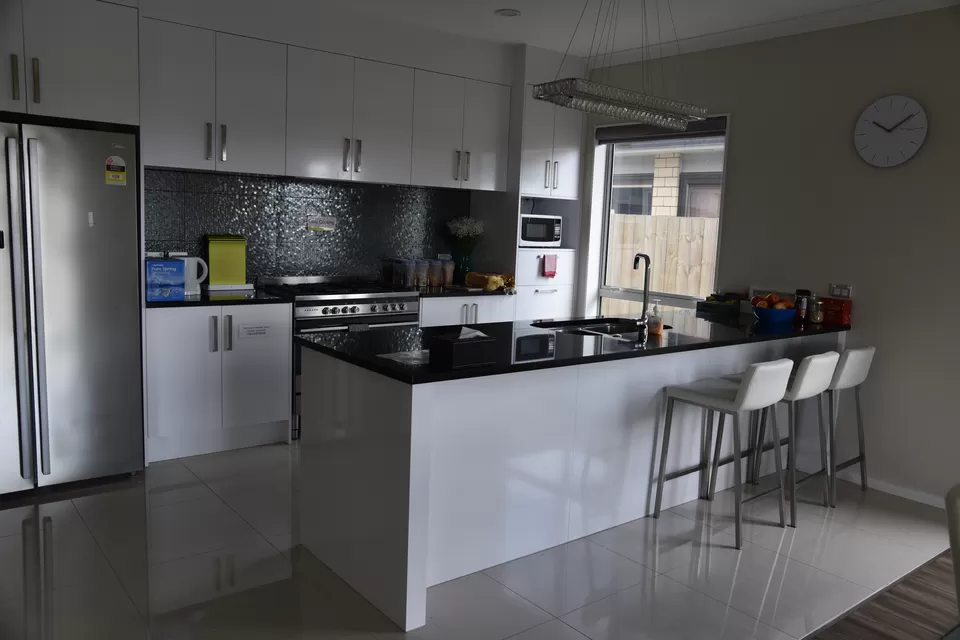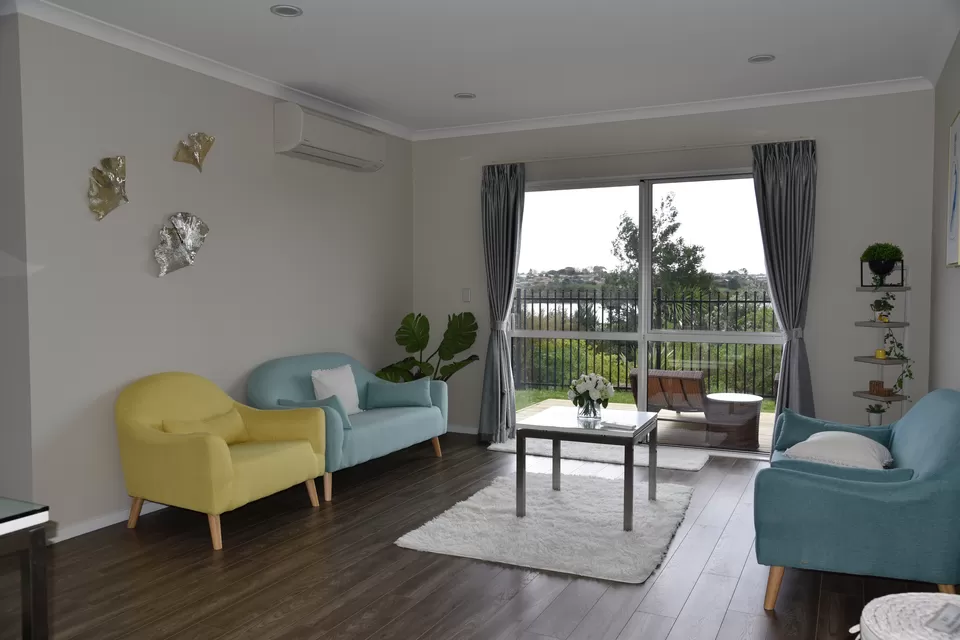 Evening we went to Sky Towers which is the 25th tallest building in the world currently. Its has got a revolving restaurant Orbit 360° Dining. One can have an amazing look of the entire city from the restaurant or from the top of the building. We dined at the Orbit 360° Dining restaurant and ya its really an experience along with some mouth watering cuisines.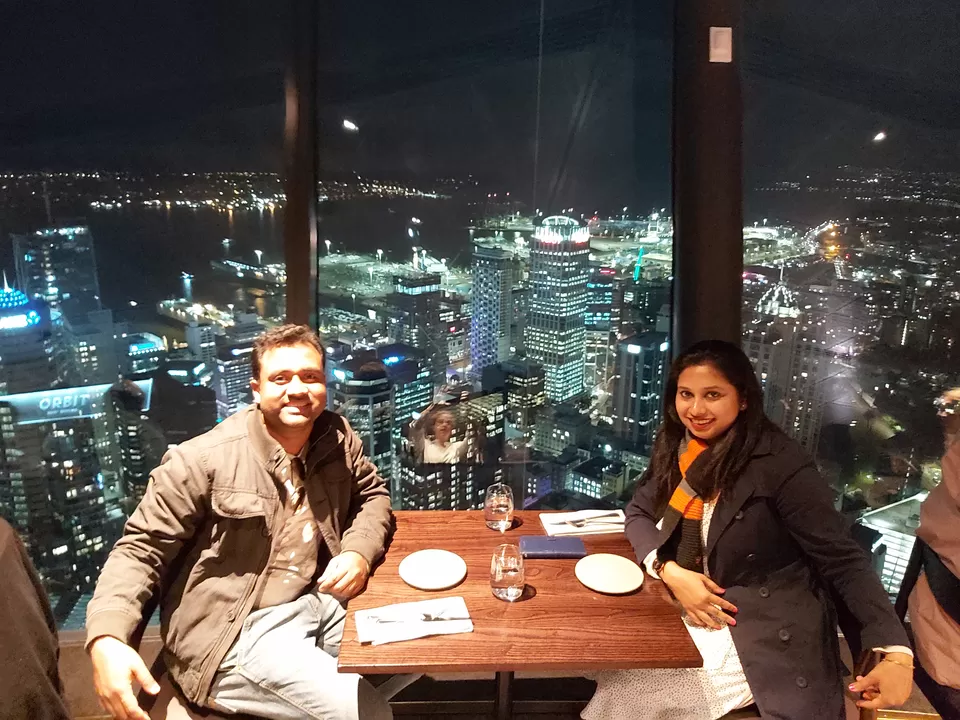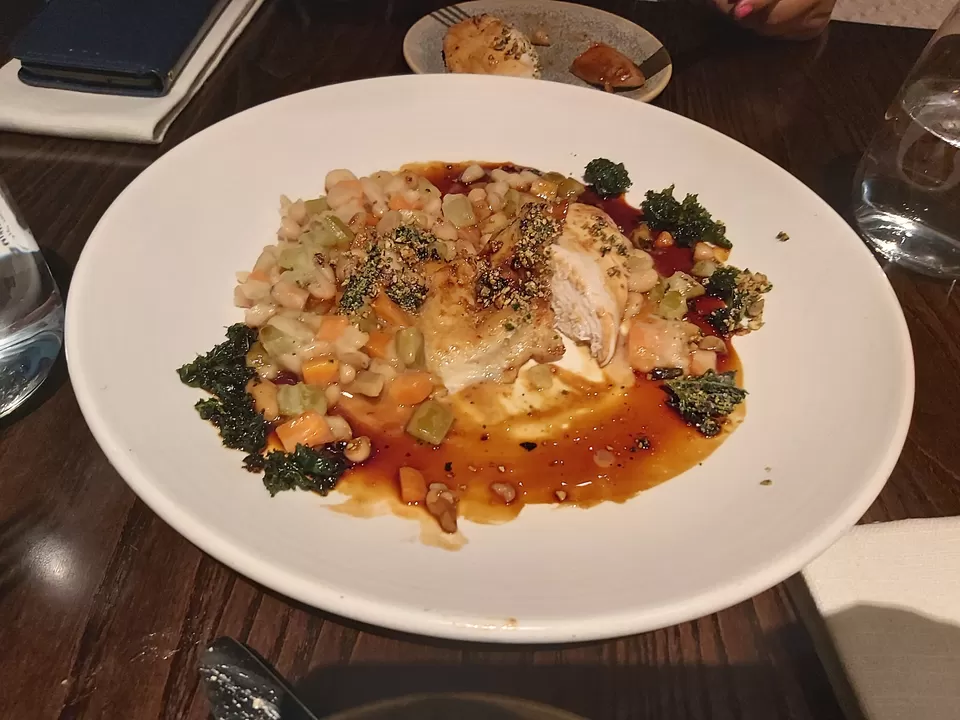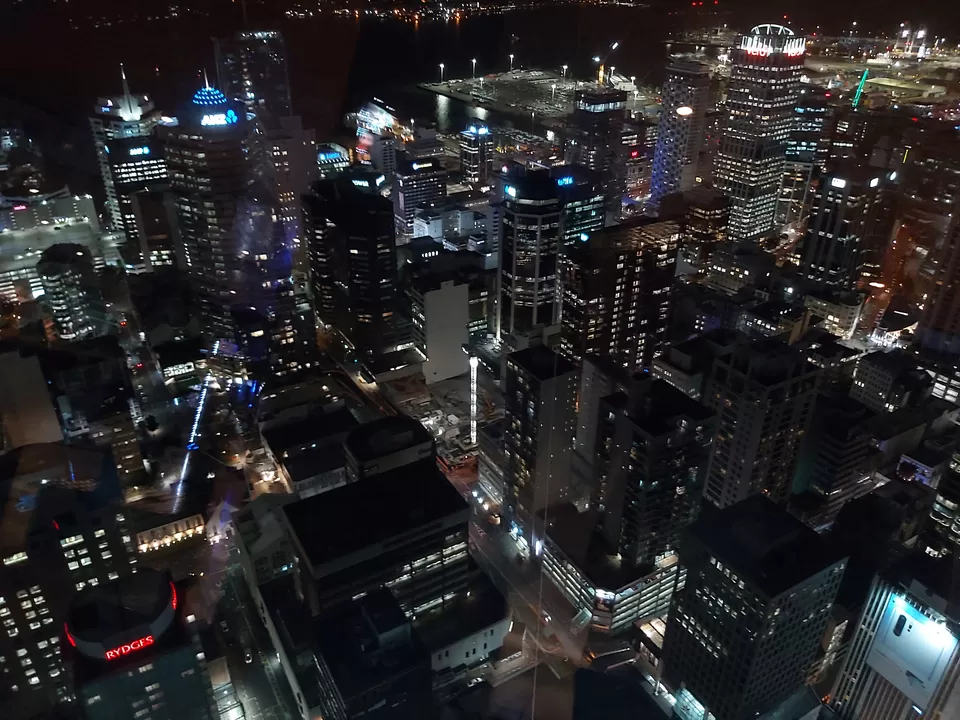 People fond of casinos may truck their luck in the in house casino of Sky Towers.
Day 2 Matamata – After almost a 02 hours drive we reached Matamata for the Hobbiton Movie set tour, while having a breathtaking view of the country side.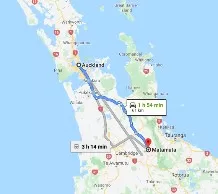 Hobbiton Movie Set
We had made prior booking for the Guided Tour of Hobbiton.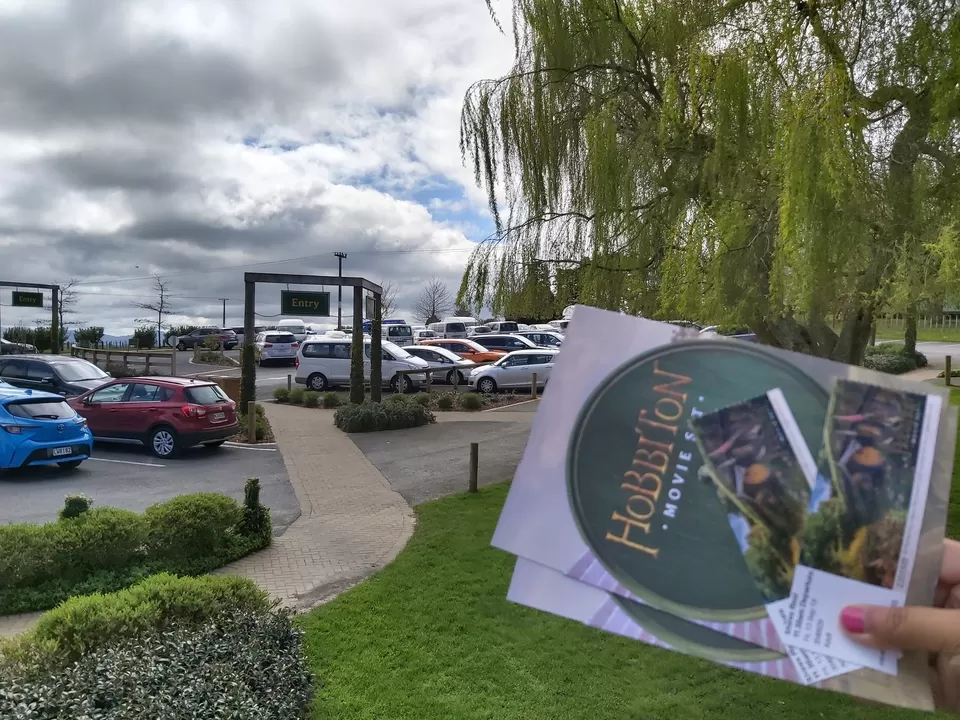 Hobbiton has got a café and a sovinier shop where you get a Non Alcoholi Ginger Beer which you get to taste for free during the Hobbiton Tour. But if you want to plan to buy some you can get it here. They really are amazing !!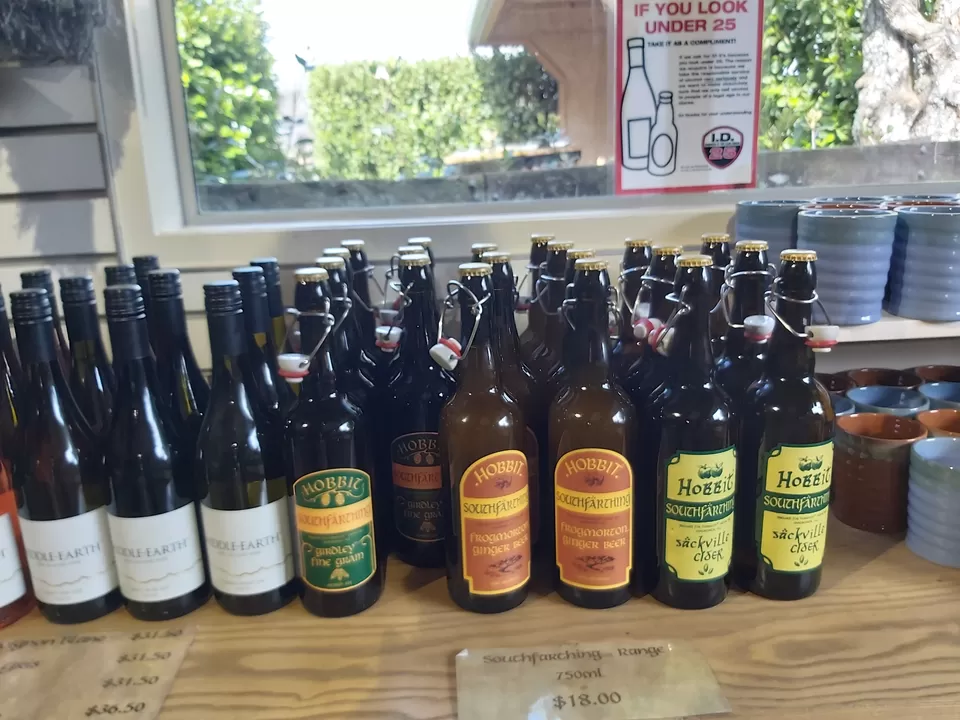 What to say about the Hobbit Holes. Few photographs will speak everything –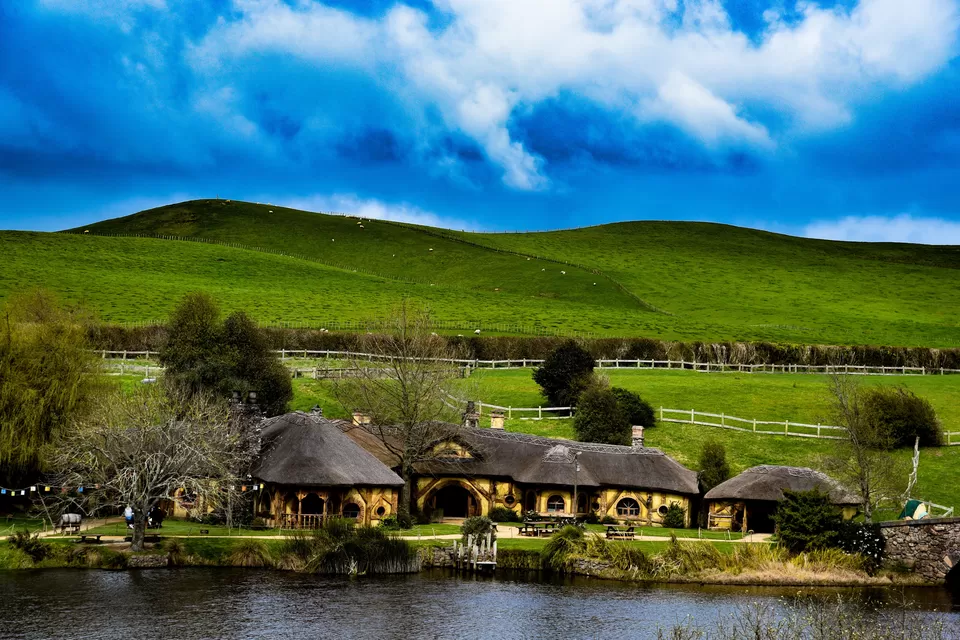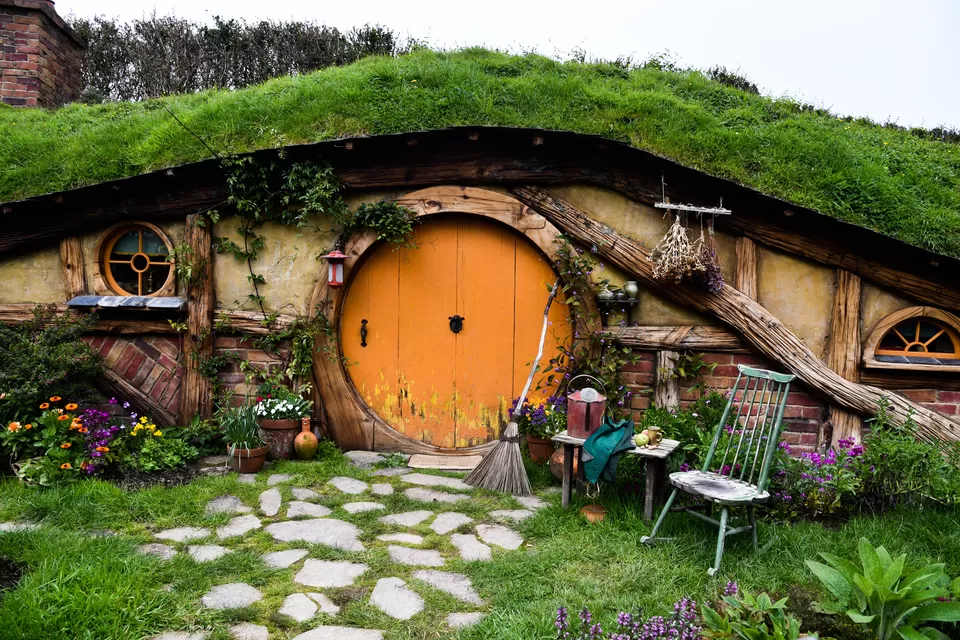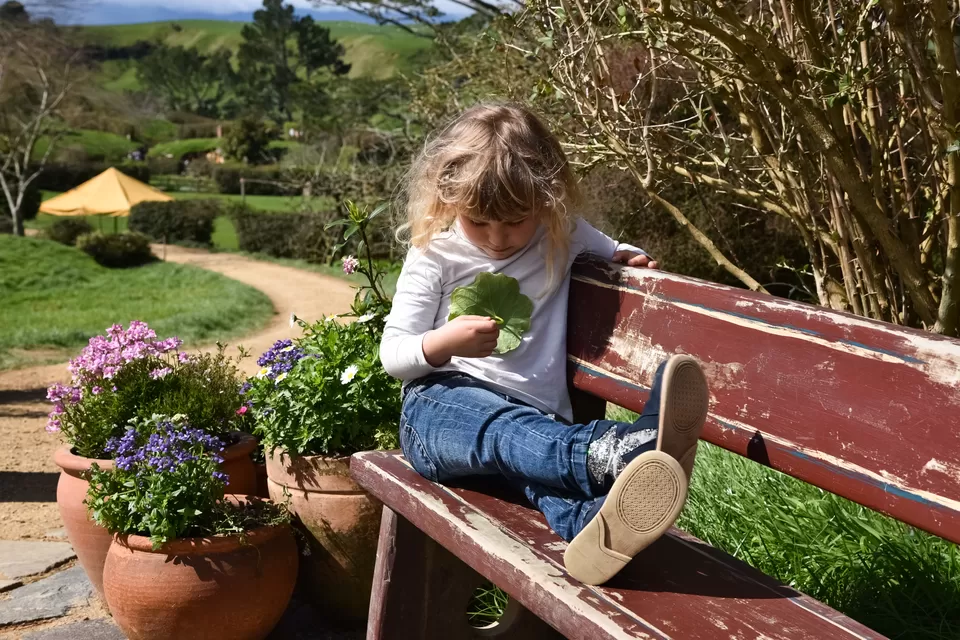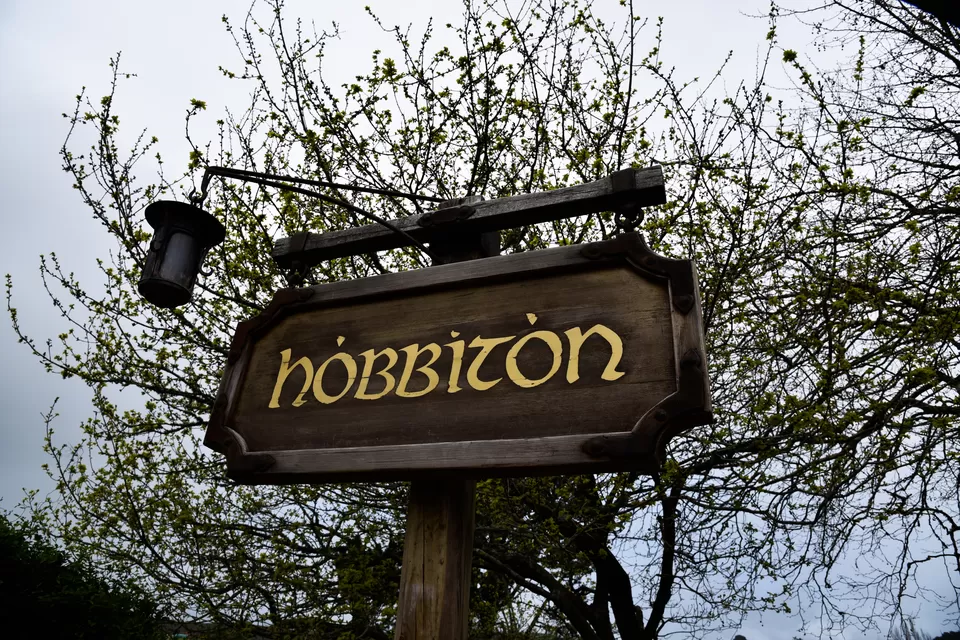 You have to see it to believe,,, well that's what we can say about Hobbiton !!!
After that we headed towards Rotorua, where we had to stay for the night.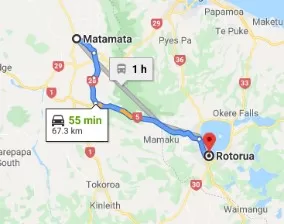 Only after an hour's drive we reached Rotorua and checked in to our Day 2 Hotel where we had to stay for a day.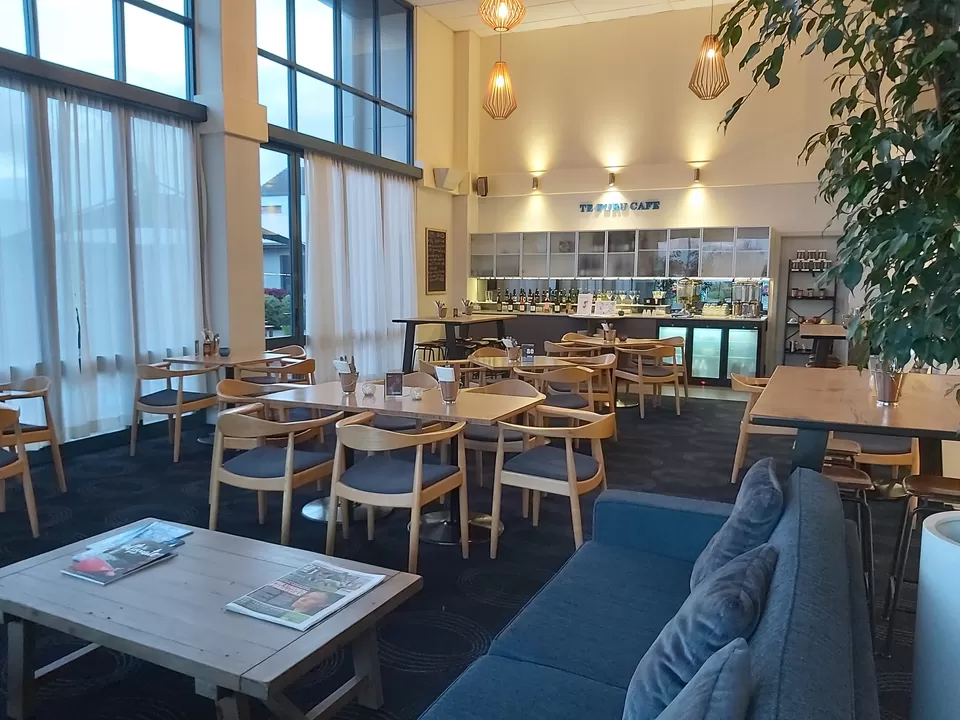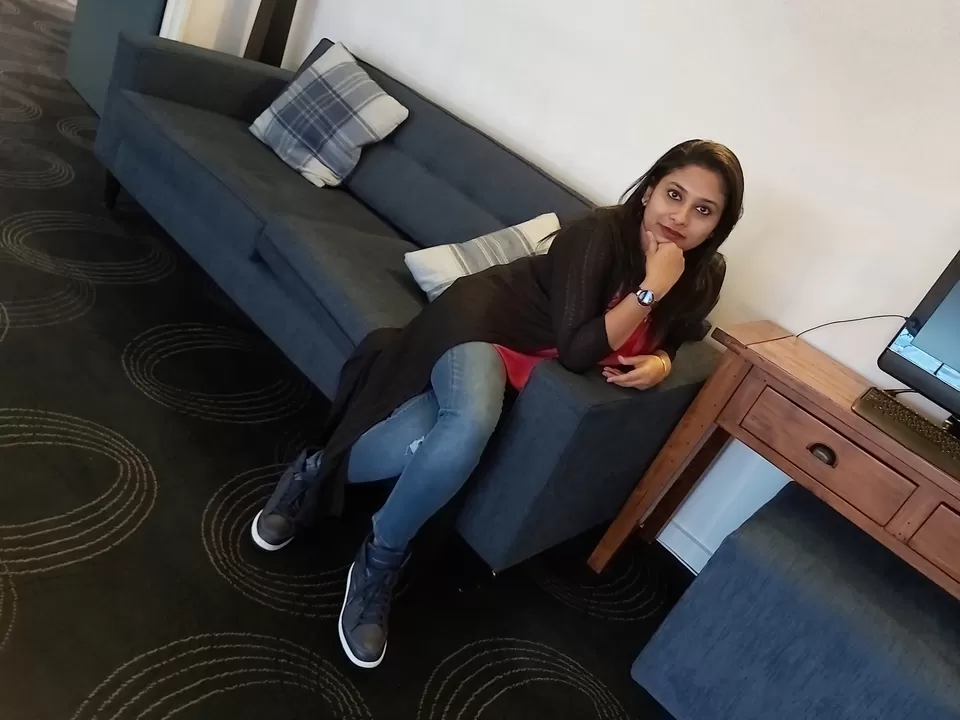 Next we headed for having lunch. Well there are many Indian Restaurant to explore in Rotorua. Finally after spending 5mins on the net we found an Indian Restaurant – The Paradise. Well all we ordered is some Chicken Biryani. There was this Indian Chef in the restaurant who guided us on places to visit in Rotorua.
He suggested us to visit Rotorua Museum and Boy it was really beautiful…The Rotorua Museum Te Whare Taonga o Te Arawa is a local museum and art gallery in the Government Gardens near the centre of Rotorua. Rotorua has Geothermal Areas in which a variety of geysers, hot springs, boiling mud pools and hissing craters can be experienced up close.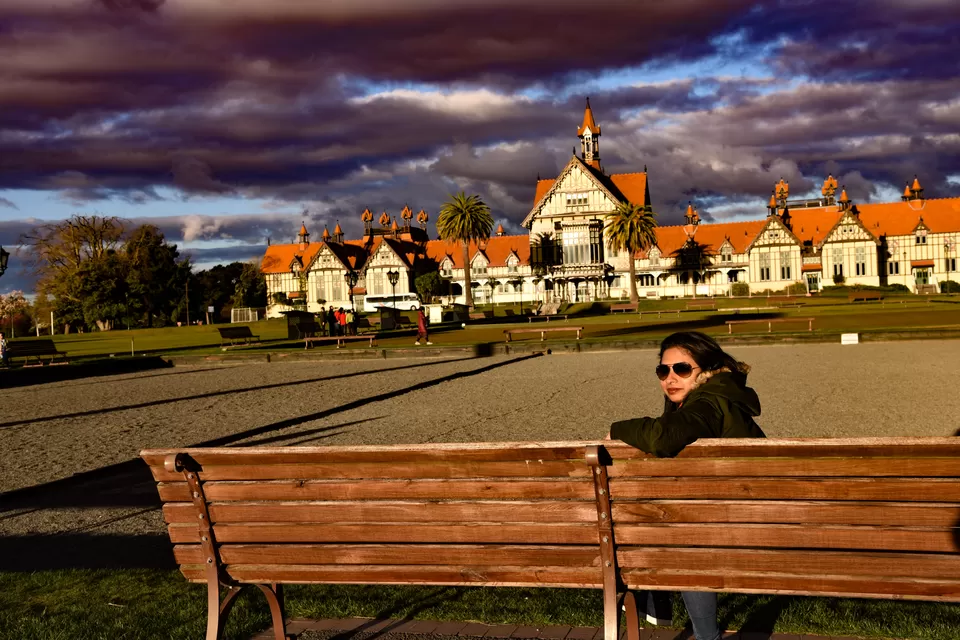 Day 3 - Te Puia
Nau mai haere mai - Welcome to Te Puia.
Situated in Rotorua, Te Puia is an iconic destination for visitors. Our tradition of guiding in the Whakarewarewa geothermal valley extends for generations and many of our guides have direct links to Rotorua's earliest hosts. We share stories and insight into this unique corner of the world.
Along with access to the world famous Pohutu geyser, visitors have an opportunity to see Māori cultural performances, live kiwi, boiling mud pools, native bush and the National Schools of Wood Carving and Weaving. These are the threads that form the fabric of Te Puia, fitting its role as kaitiaki (guardian) of Māori culture for future generations.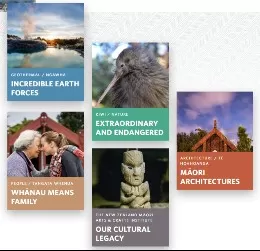 The Pōhutu geyser is the star of the show. Pōhutu ('poor-hoo-too') is the largest active geyser in the southern hemisphere. She erupts once or twice every hour and sometimes reaches heights of 30 metres (100 feet). Pōhutu means 'constant splashing' in Māori.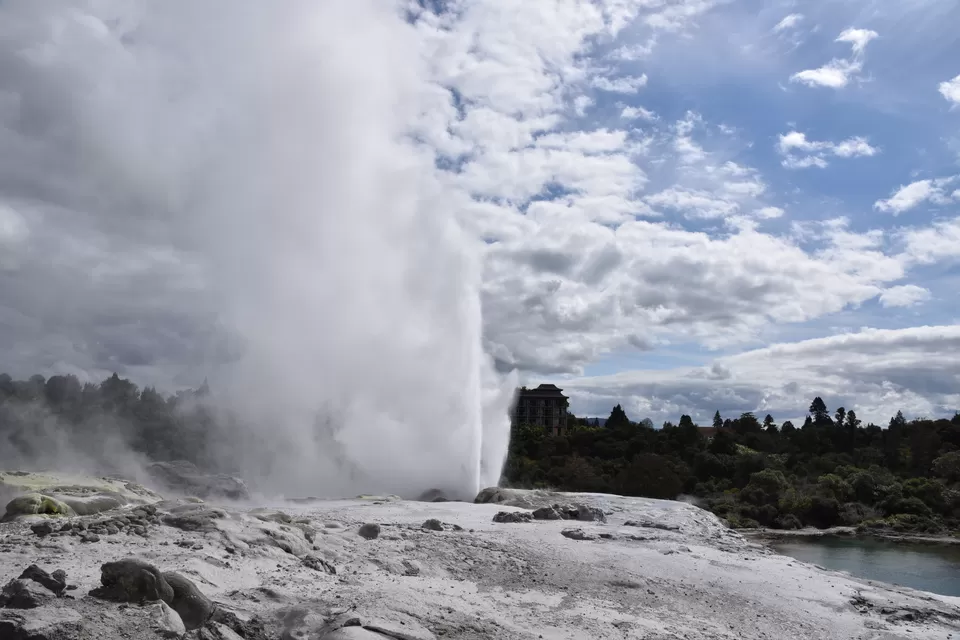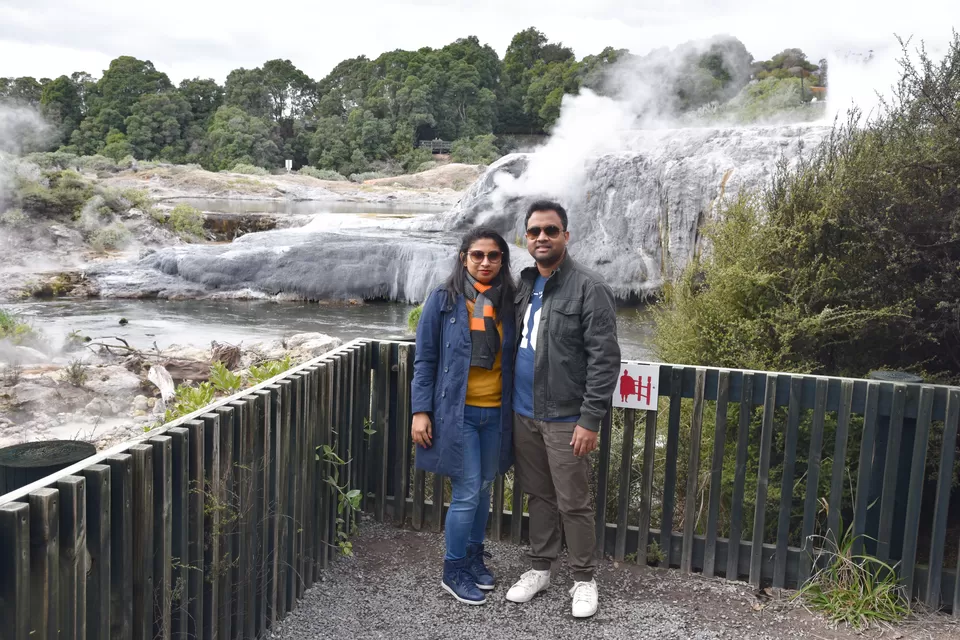 At Te Puia Maori concerts and cultural performances will not just move and entertain you, but enable you to 'get inside' our fascinating culture. Surrounded by the beautiful carvings of Maori ancestors, you will experience entertaining stories told through song and dance, with plenty of surprises thrown in. Even my wife tried a hand at performing the Powhiri..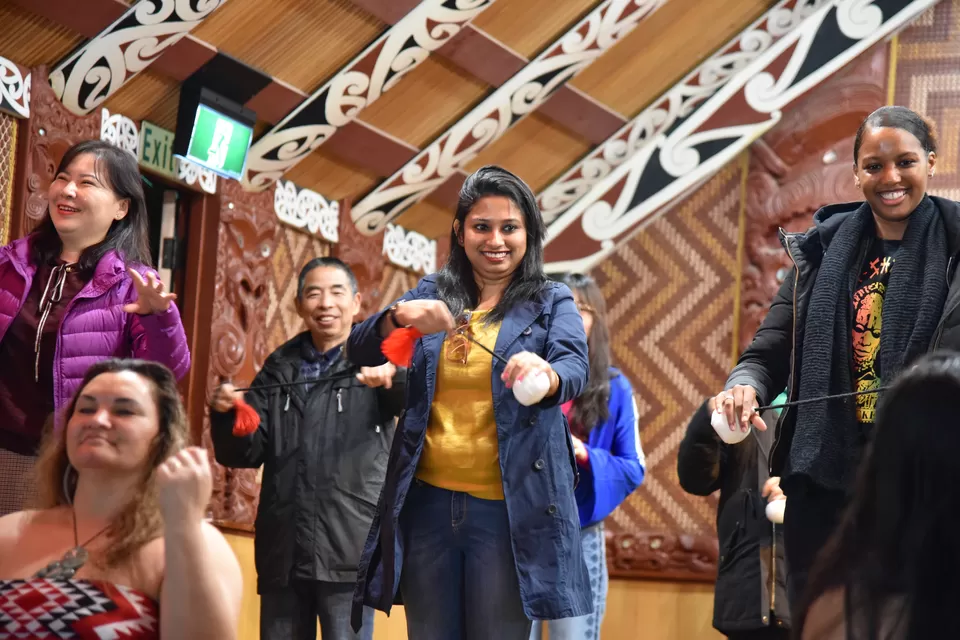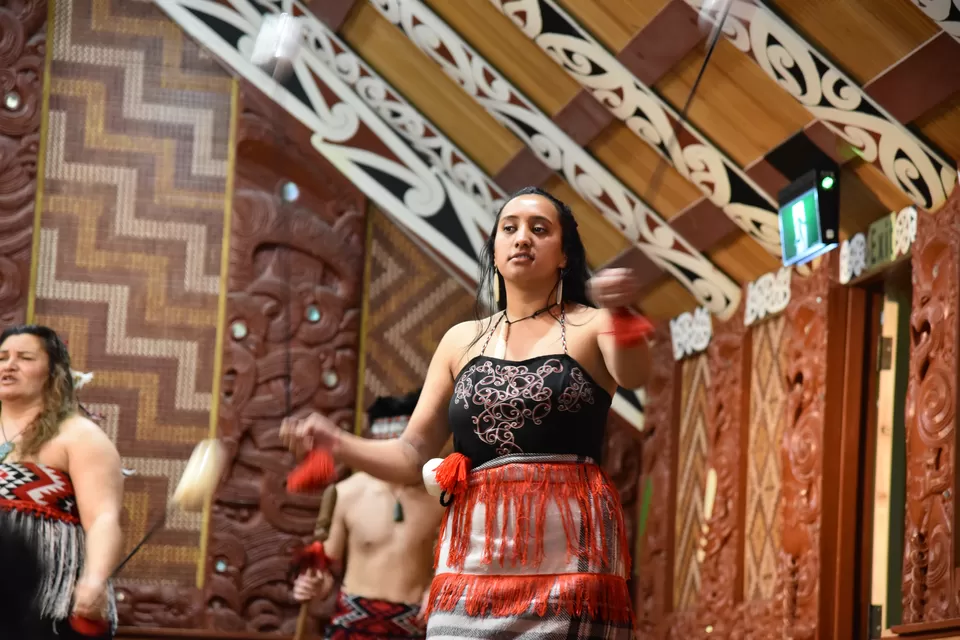 Māori architecture tells our stories and displays our artistry. The Rotowhio marae is a stunning example of traditional Māori architecture, while Heketanga-ā-Rangi is an exciting contemporary structure. See the site of the ancient Te Puia pā (fortified village) and, at Pikirangi village, find out how we lived hundreds of years ago.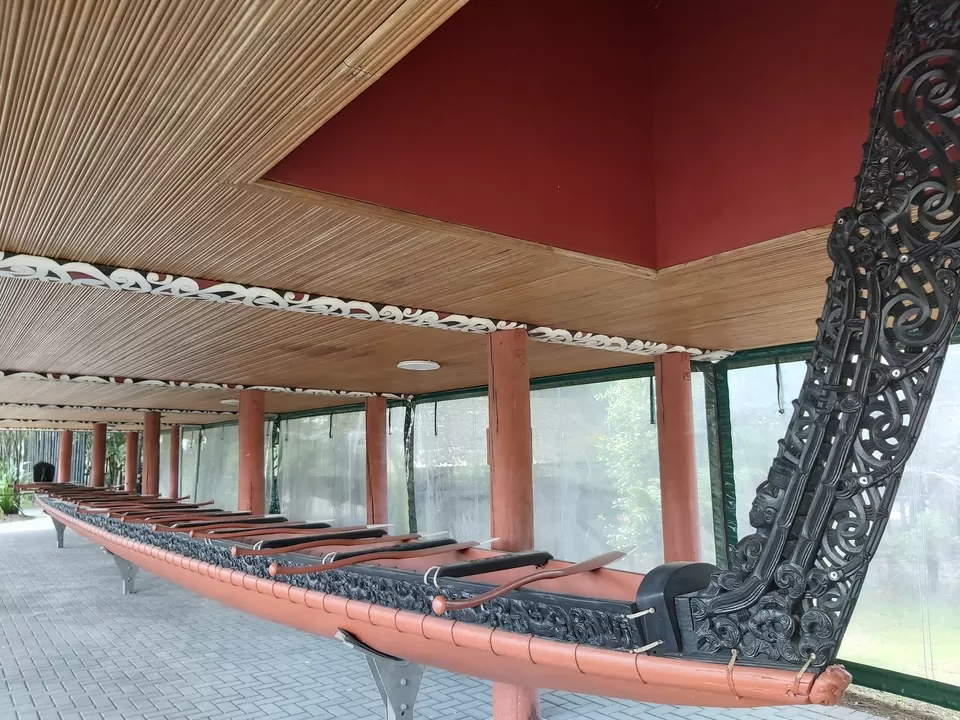 Te Puia houses the New Zealand Māori Arts and Crafts Institute, established in the 1920s to foster all aspects of Māori culture. At Te Puia, national schools of carving, weaving and other traditional arts train talented students from around New Zealand under the guidance of master craftsperson.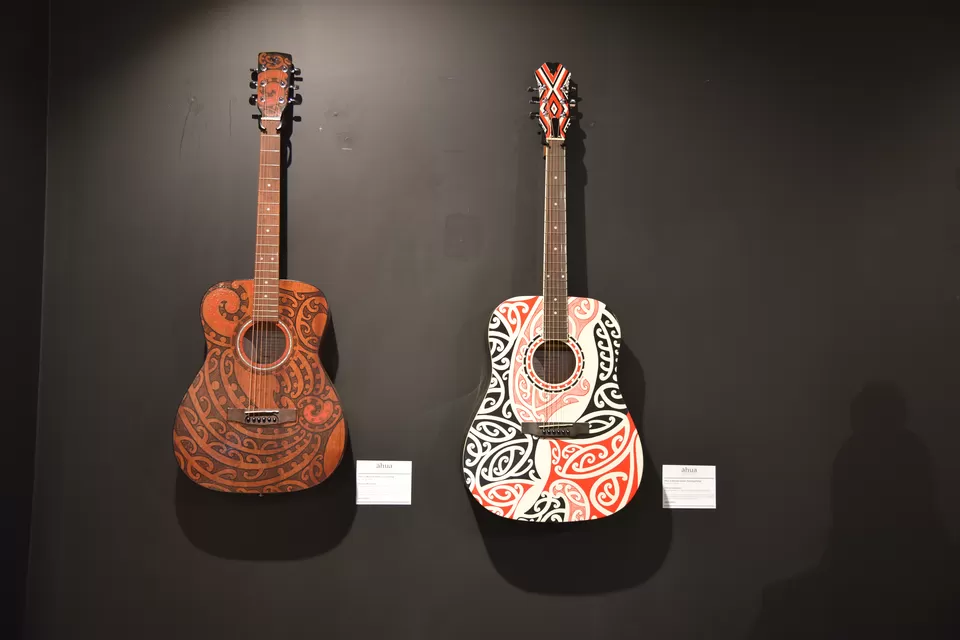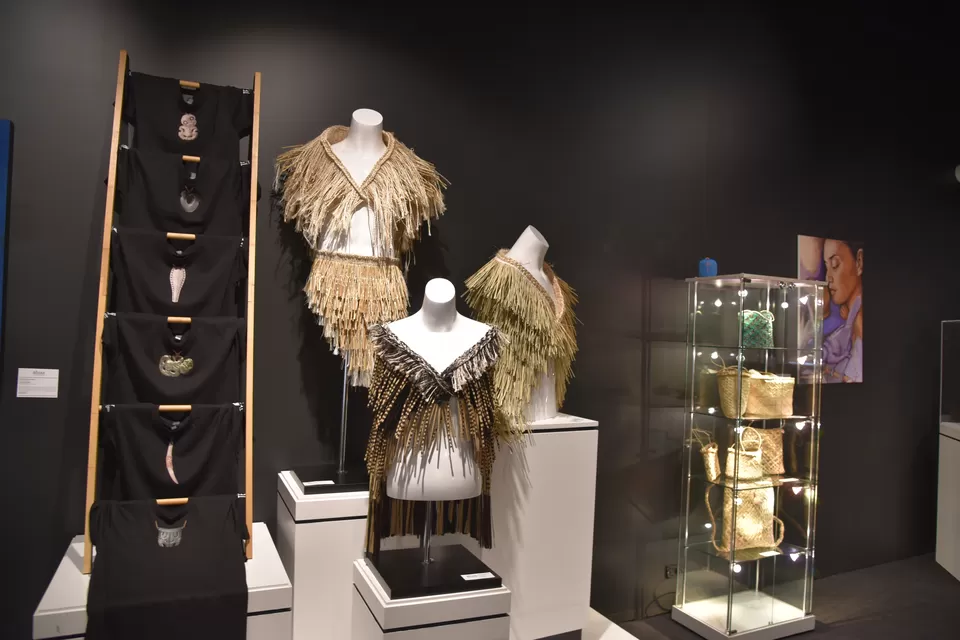 Next we headed towards Auckland as a day after we had to say goodbye to North Island and head towards the most happening city in South Island, which is Queenstown, famous for activities raising adrenaline. But before that our friend in Auckland invited us for dinner and we planned to stay in his house that day. The best part was a house party which had good New Zealand Ginger Beer, Chicken Liver, Mutton and an awesome dal..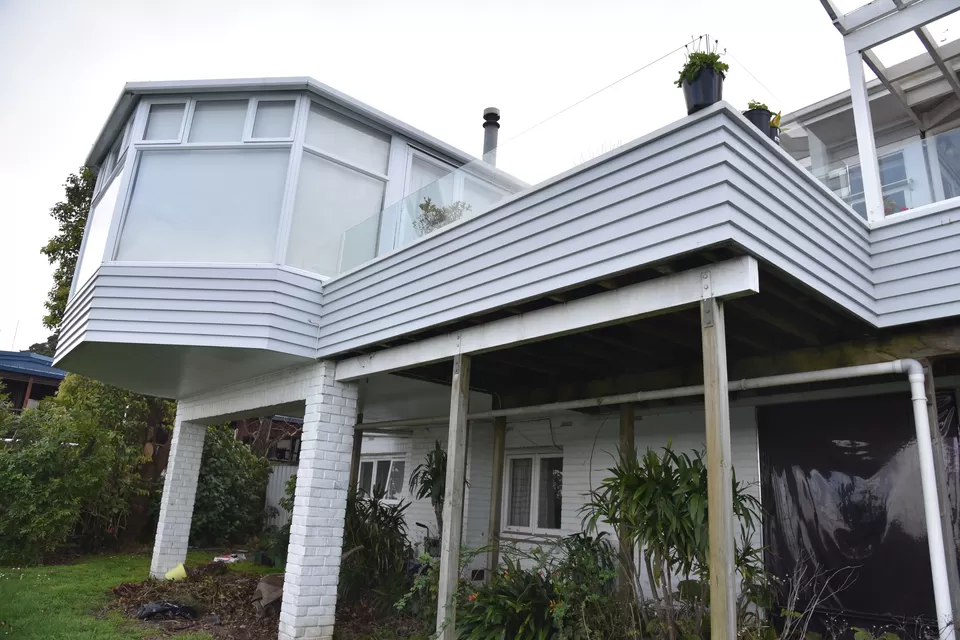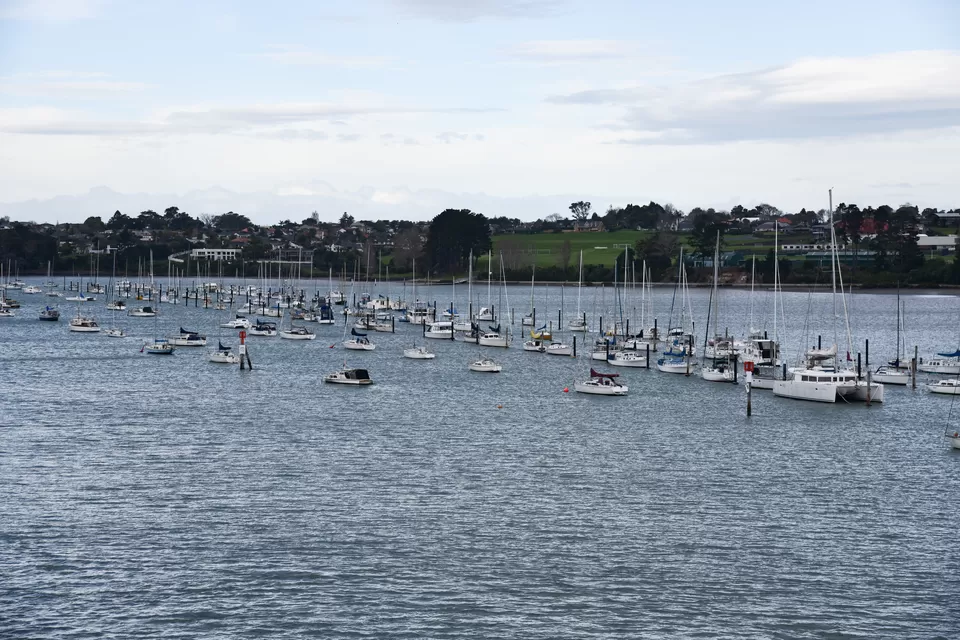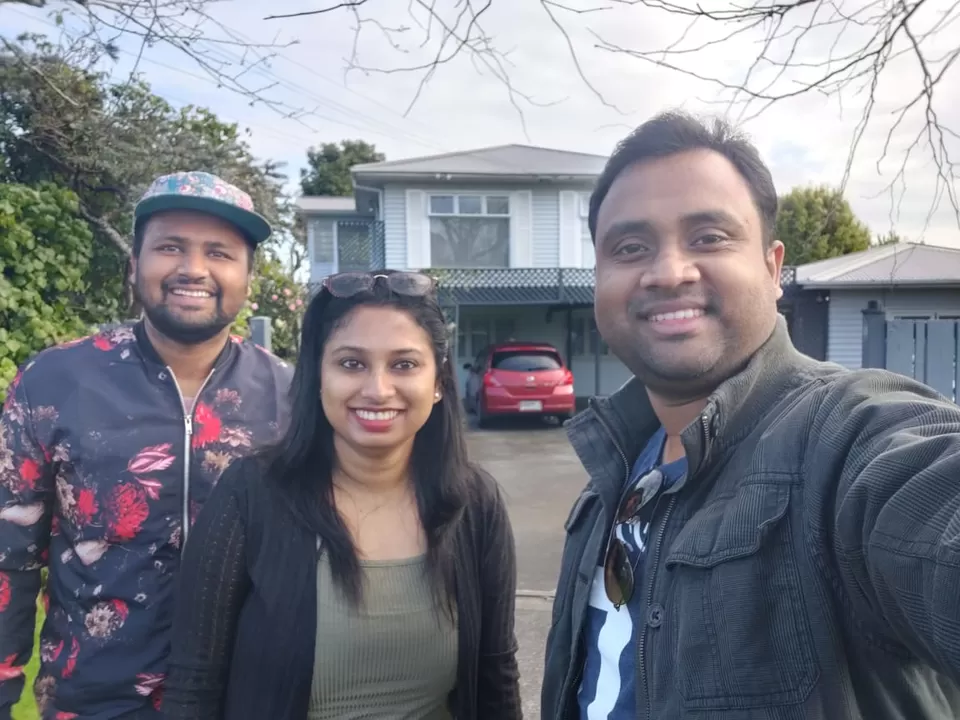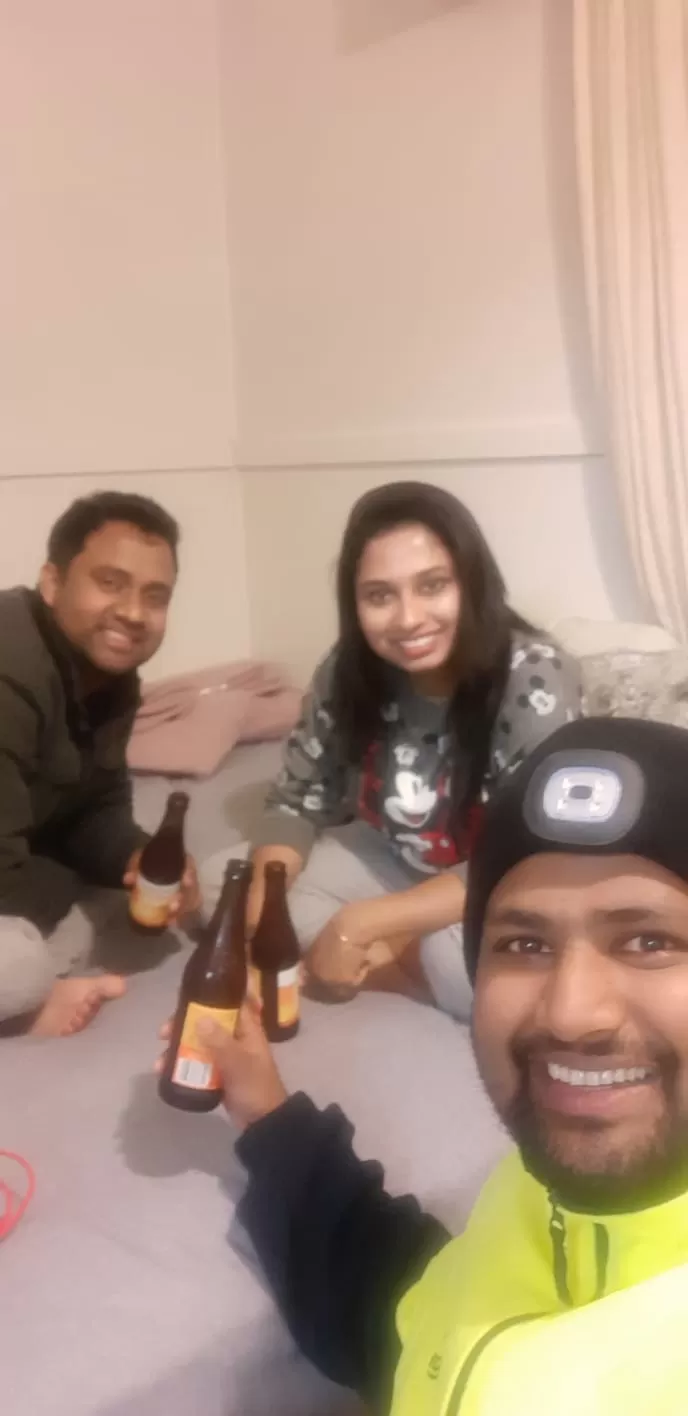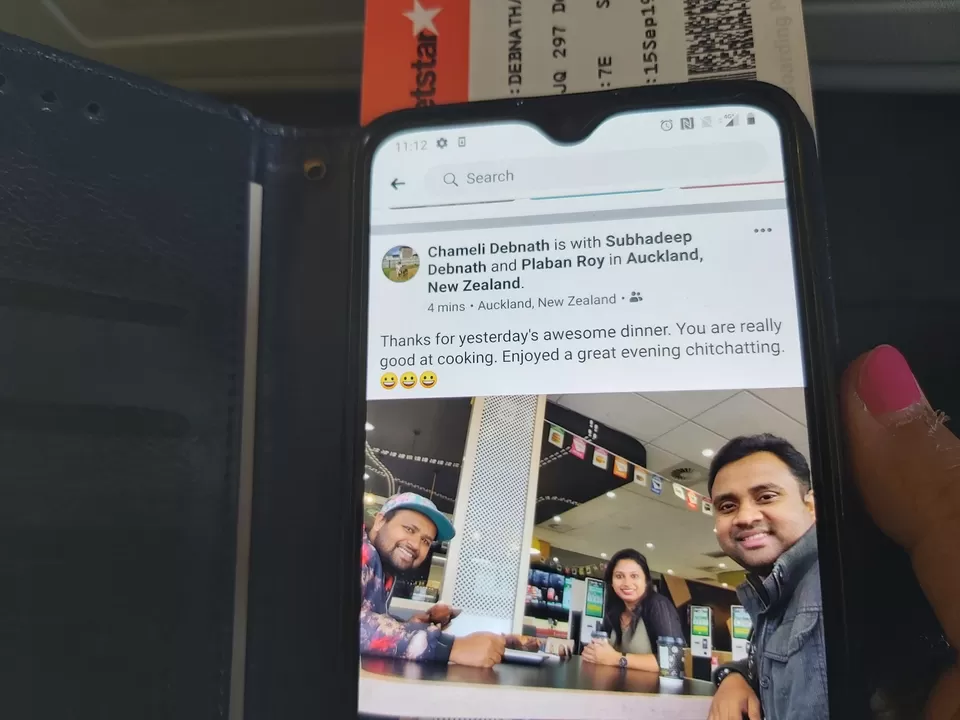 With that note it was time to say Goodbye to North Island. Flight to catch from Auckland…Meet you at Queenstown…
Day 4, Queenstown
Spring in Queenstown is a time for fun and discovery. The green valleys burst with fresh spring buds and green pastures yet are surrounded by snow-capped peaks, heralding the arrival of spring. Spring is a unique season when you can literally do everything Queenstown has on offer.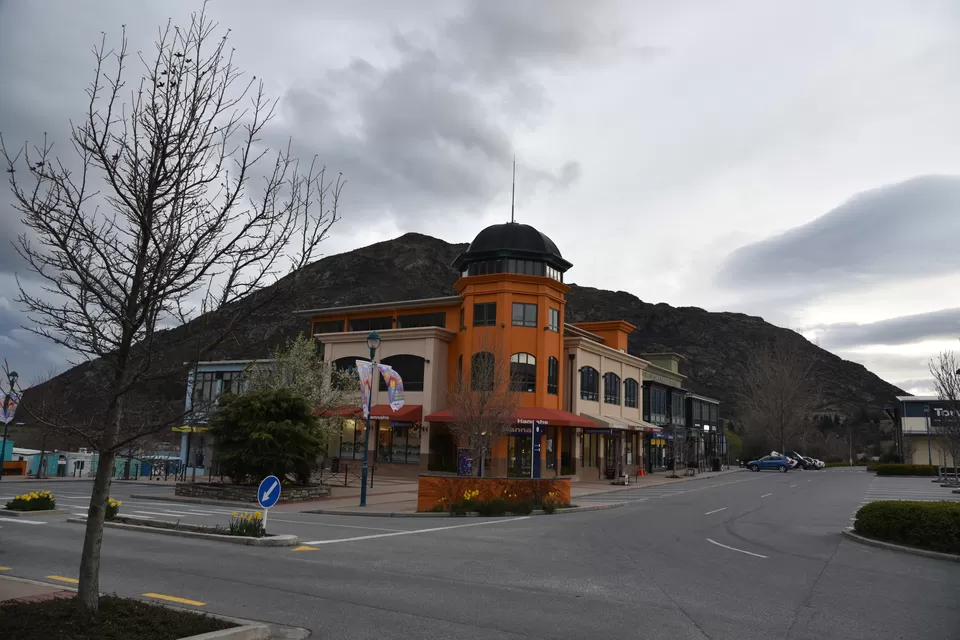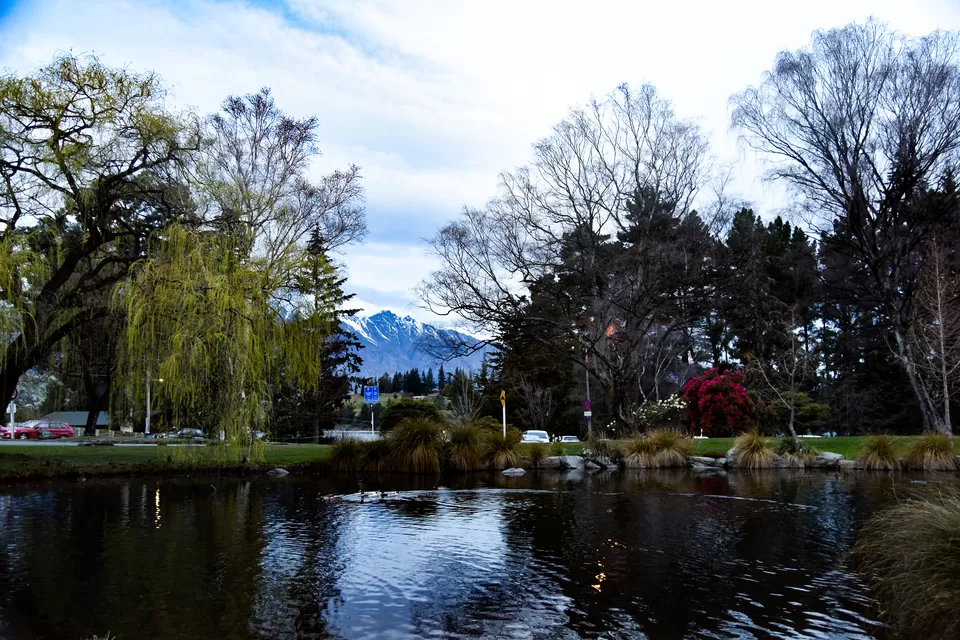 We had again opted for a Homestay here in Queenstown and they are as cozy as any other hotel in the town. They have all necessary ammenities starting from fridge, microwaves, heaters to temperature controlled washrooms.
Queenstown is Renowned for adventure sports, it's also a base for exploring the region's vineyards and historic mining towns. There's bungee jumping off Kawarau Gorge Suspension Bridge and jet-boating on the Shotover and Dart rivers. In winter, there's skiing on the slopes of The Remarkables and Coronet Peak.
By the time we reached Queenstown it was afternoon. So we didn't have time to try any adventure sport rather we roamed around in the city centre and dined at an Indian Restaurant. We tried an Indian Restaurant called Boliwood (Not our Bollywood). We slept early as next day we had booked for Milford Sound.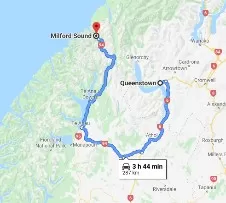 Now you can understand why we slept early. A to & fro distance of 570 Kms. But I must admit that it was one of the best road trips ever. You will just feel to halt at every possible stop to click photographs. It would be delight for landscape photographers. And ya even I tried some hands on improving my landscape photography skills.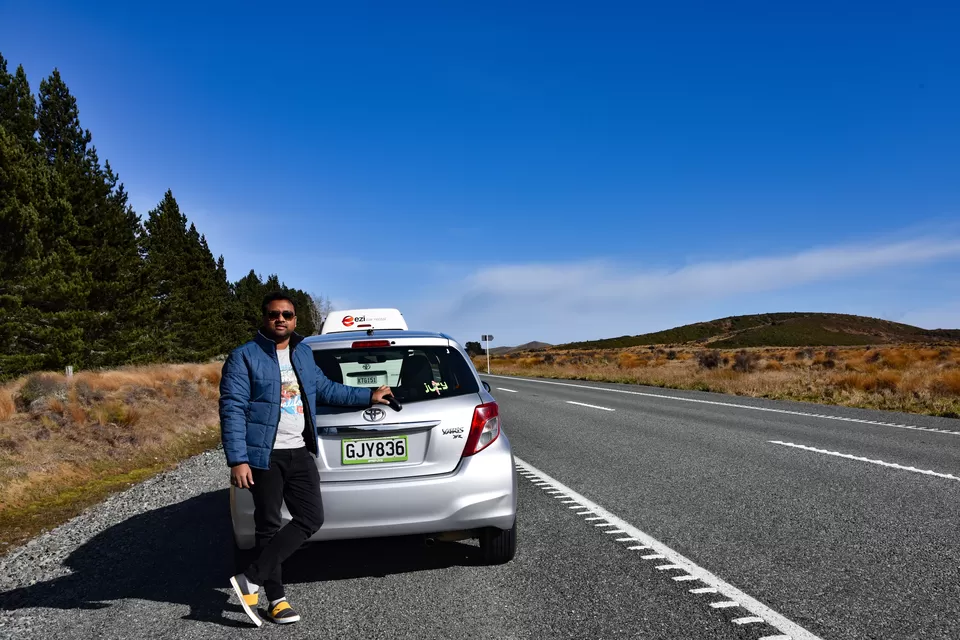 That's neither a landscape nor a portrait.
On a serious note enjoy a few glimpses shot on Nikon D750, which we had upgraded for our New Zealand Trip and it was worth!!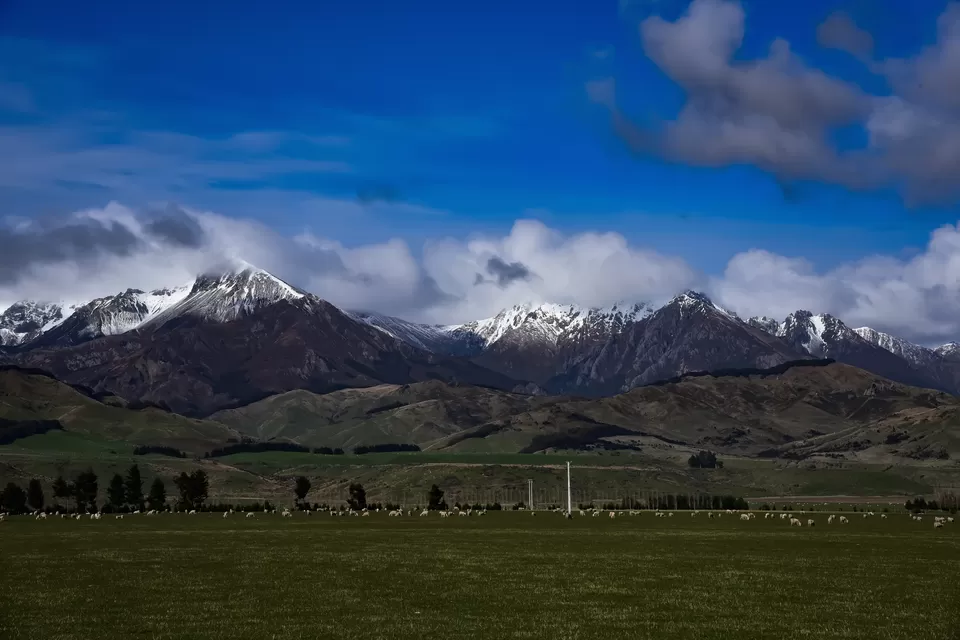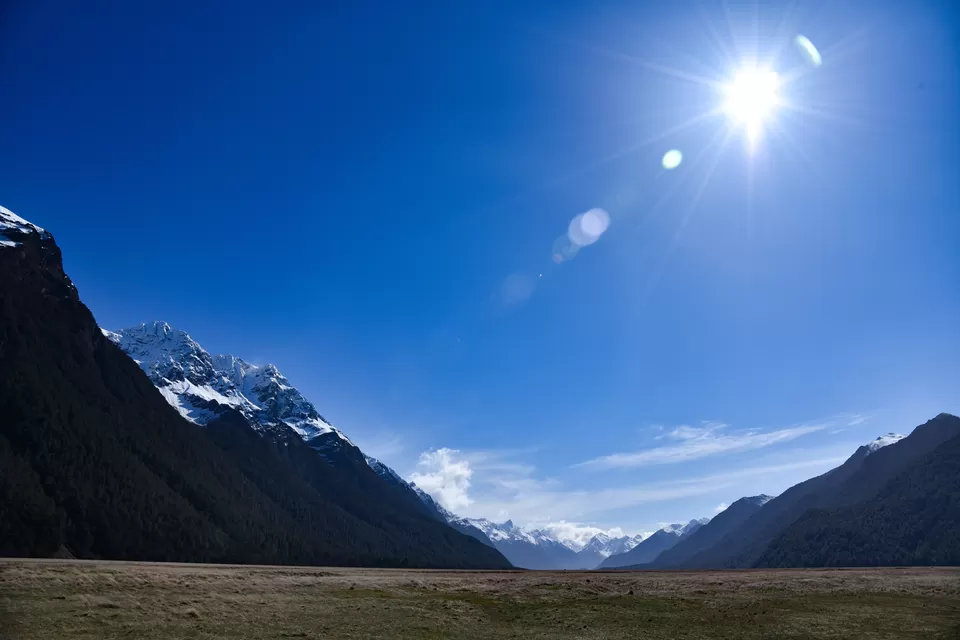 With the beauty of Southern Alps you also start glowing. Enroute you may find some photographers trying their hand on clicking waterfalls.
And I could not resist clicking the photographer.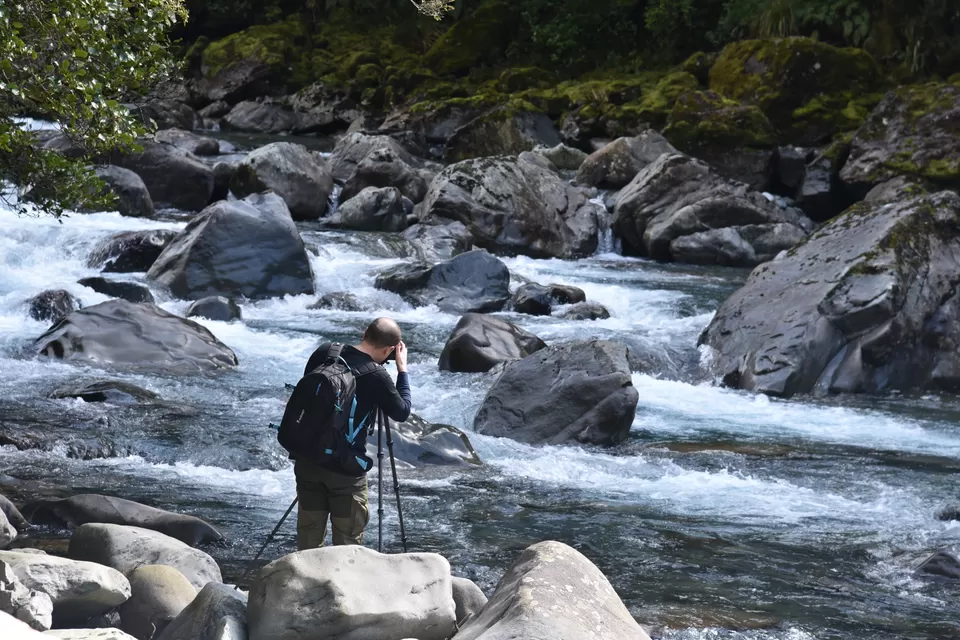 Finally after a 4 hours' drive we reached Milford Sound
Milford Sound is a fiord in the southwest of New Zealand's South Island. It's known for towering Mitre Peak, plus rainforests and waterfalls like Stirling and Bowen falls, which plummet down its sheer sides. The fiord is home to fur seal colonies, penguins and dolphins.
There are Milford Sound cruises departing throughout the day, giving you the chance to experience the fiord in all its different guises. However, most cruises depart in the middle of the day or the afternoon, allowing time to travel from Queenstown or Te Anau.
But friends the weather in Milford sound is a bit tricky as Milford Sound is the wettest inhabited place in New Zealand, and one of the wettest places in the world!
We had booked a 14.45 hours Milford Sound Cruise but unfortunately that day because of rains & snowfall the return road from Milford Sound was to get closed by 15:30 hours, so we had to plan a different cruise of Juicy Operator. Please note that if road are getting closed at a certain time of the day then there will be signage enroute when you are getting to Milford Sound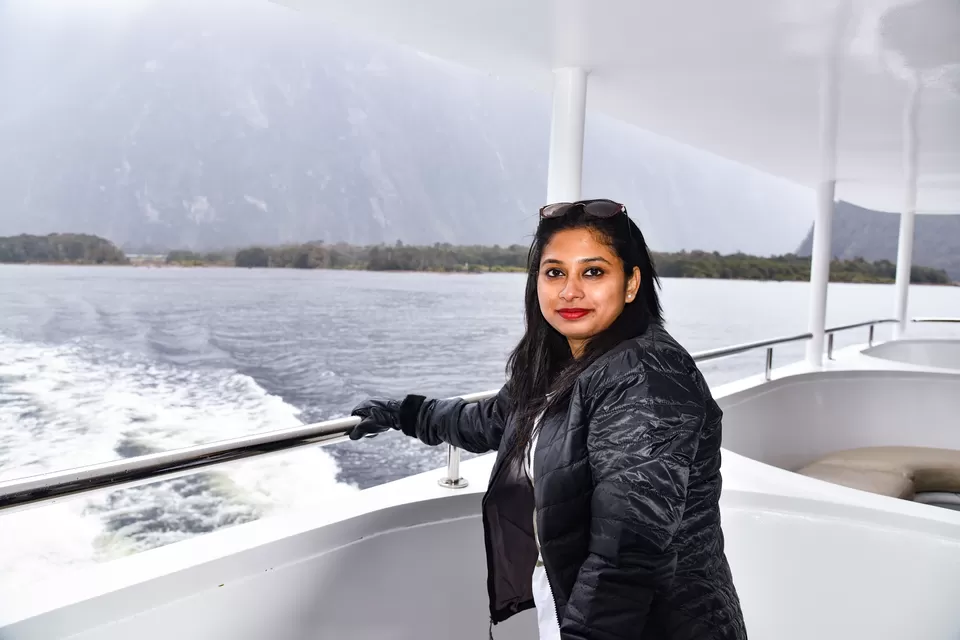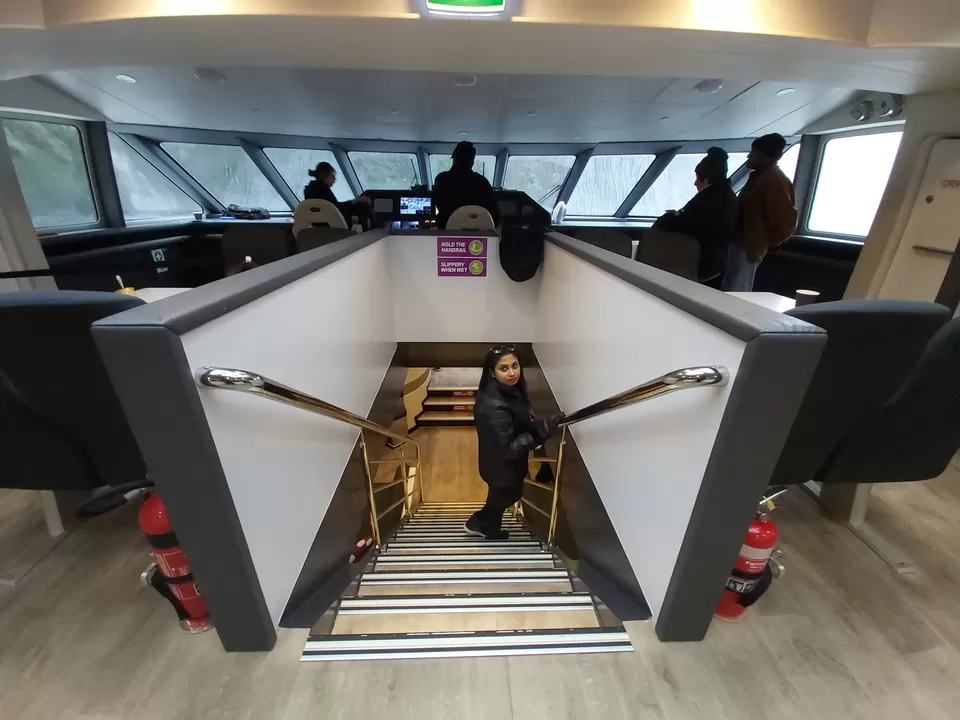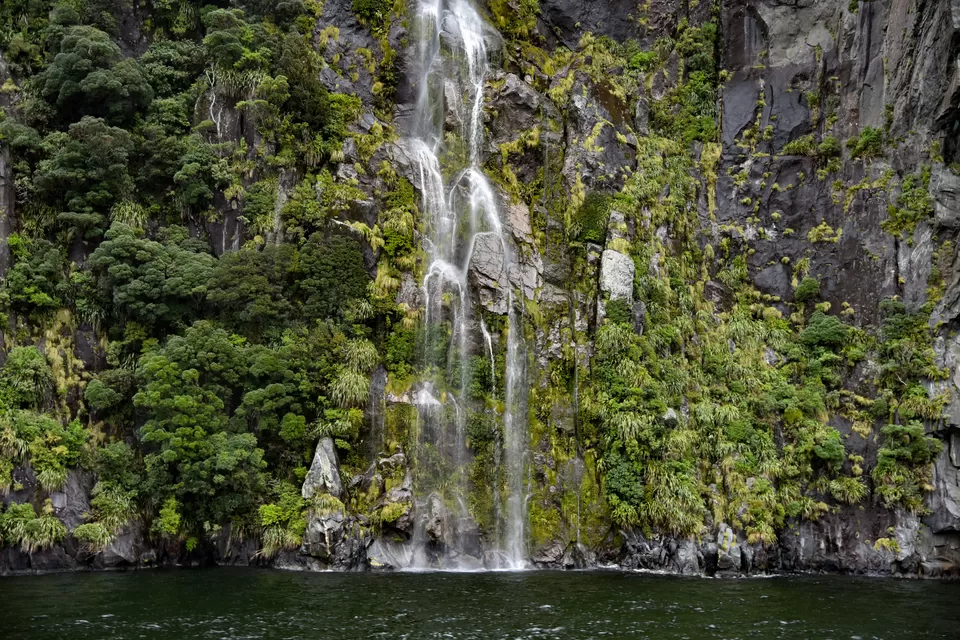 Well our Day 5 happened to be on 16th Sept 2019. Not that it's a famous day but my wife was born on the same day some 30 years back. So turning 30 called for a celebration with at least some good wine with some chicken wings.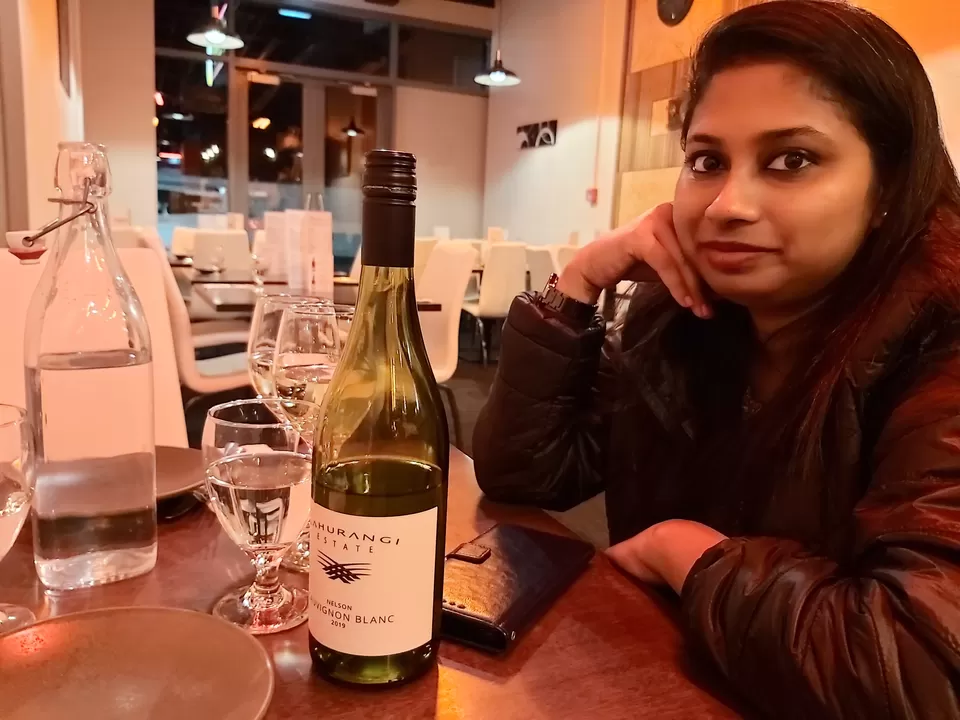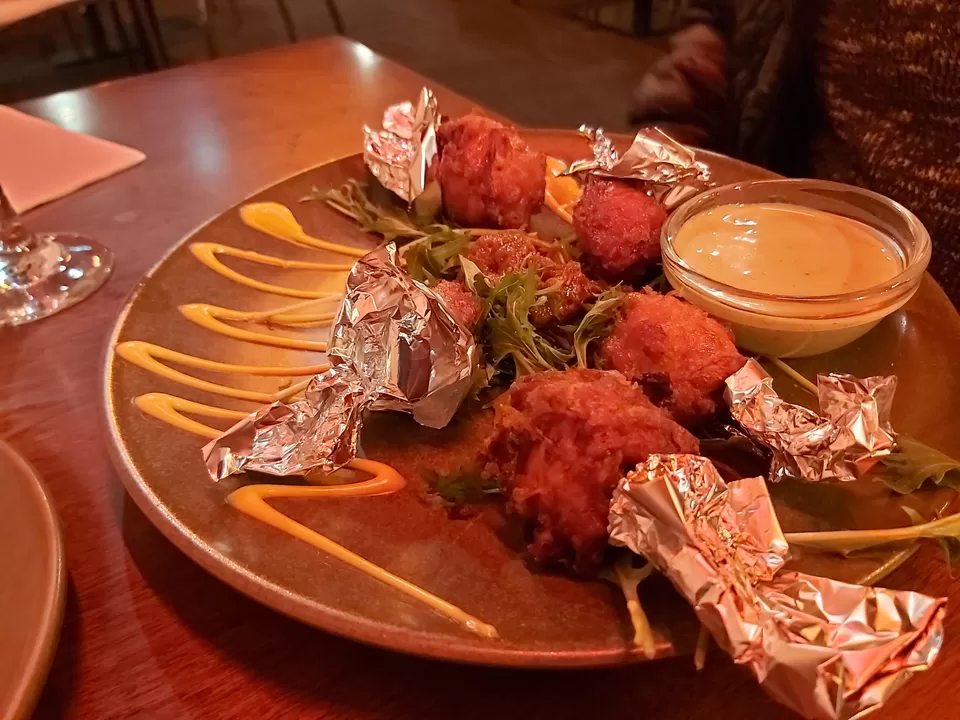 Day 6 Wanaka
Wanaka is a resort town on South Island. It's the gateway to the Southern Alps' Mount Aspiring National Park, a wilderness of glaciers, beech forests and alpine lakes. Treble Cone and Cardrona ski resorts are near the park. Just outside the town is the outdoor maze and sculpture gallery of Puzzling World, which we planned to visit. Really an amazing place with lot of amusement.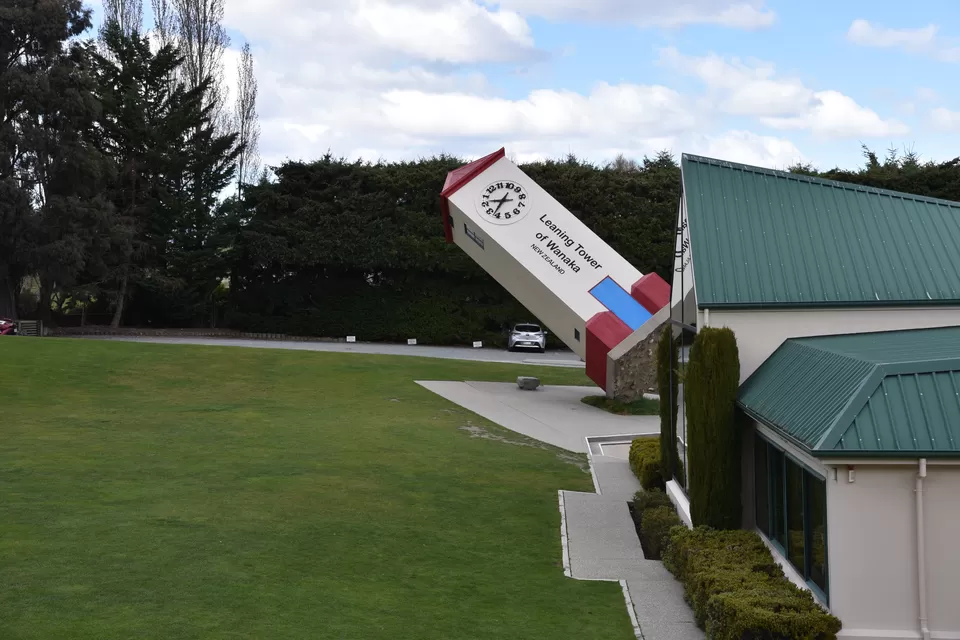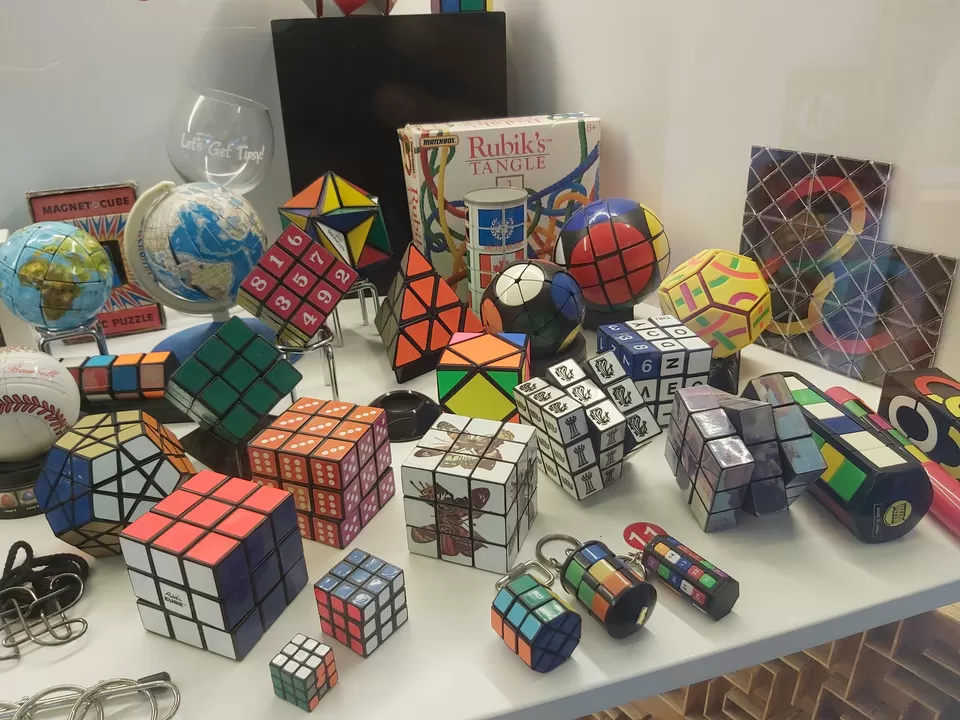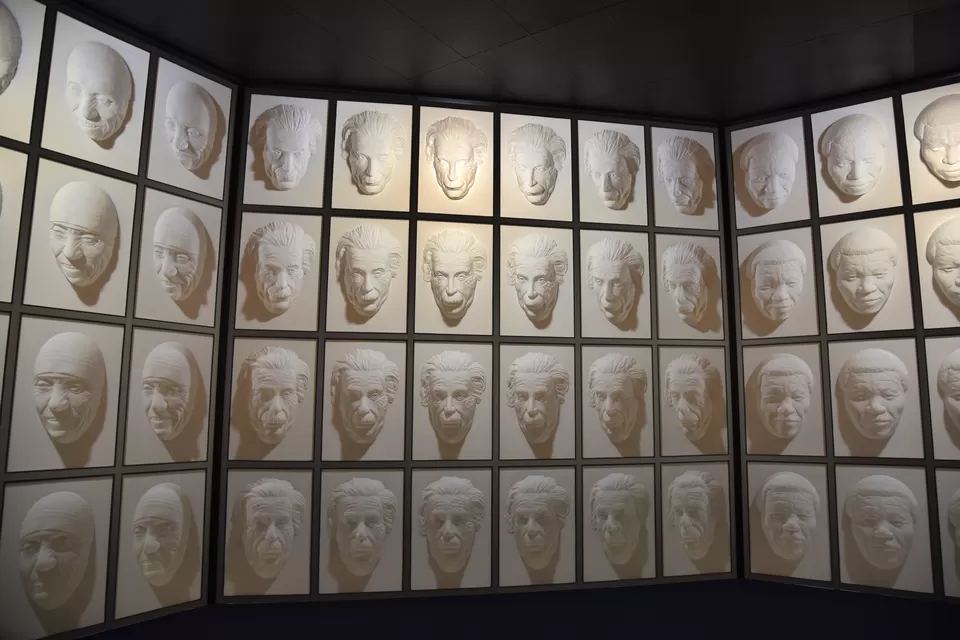 Next we moved on to Franz Josef from Wanaka.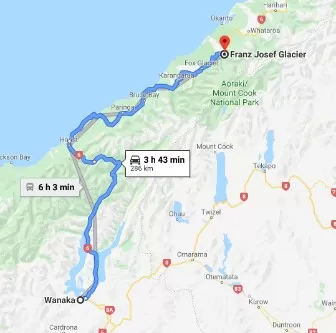 Yet again a picturesque drive all along. Well all I can say about this drive is "The Sky and the water bodies around can't be more Blue than this!!!"View of Lake Wanaka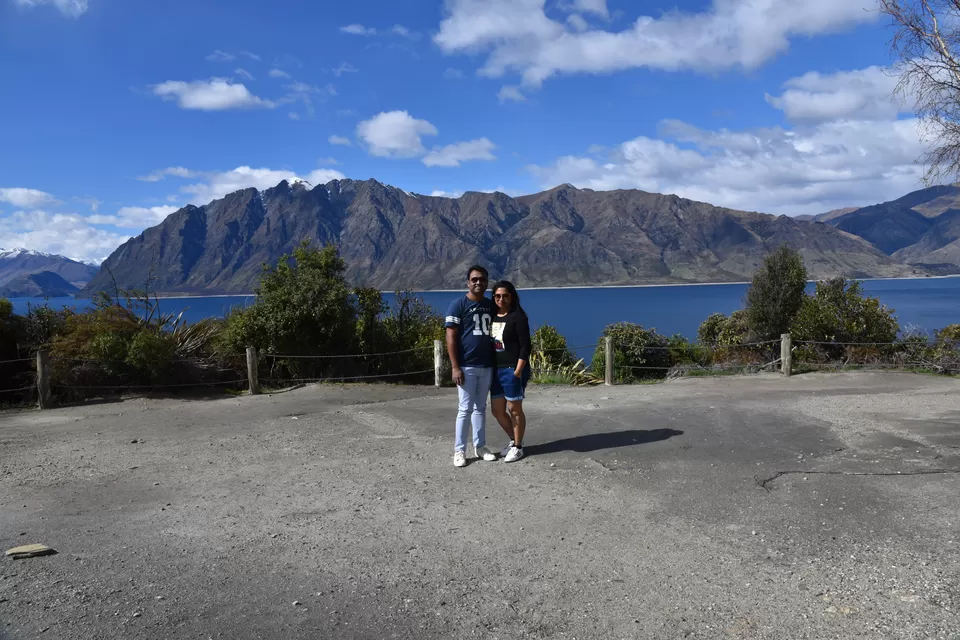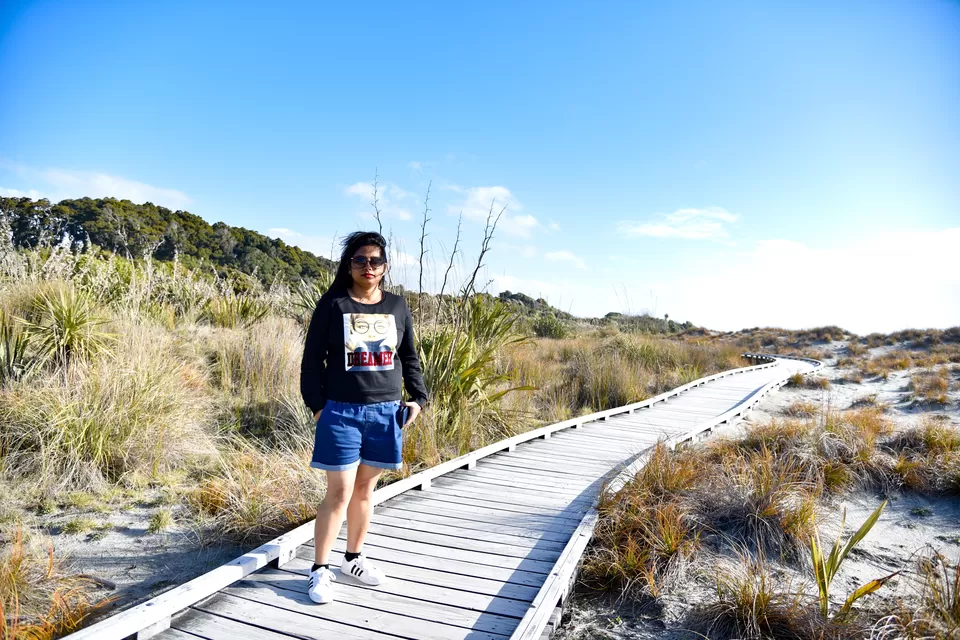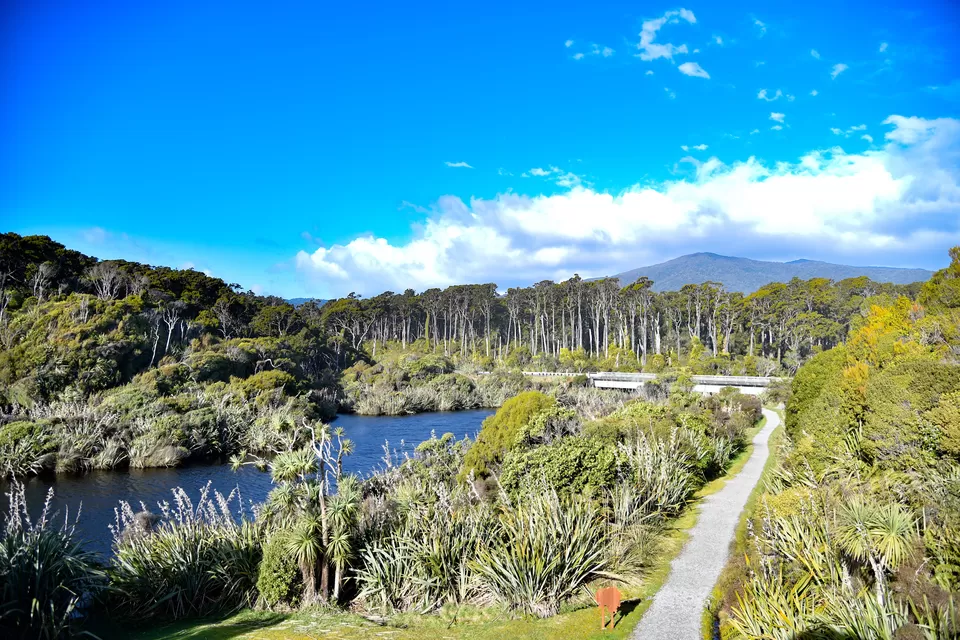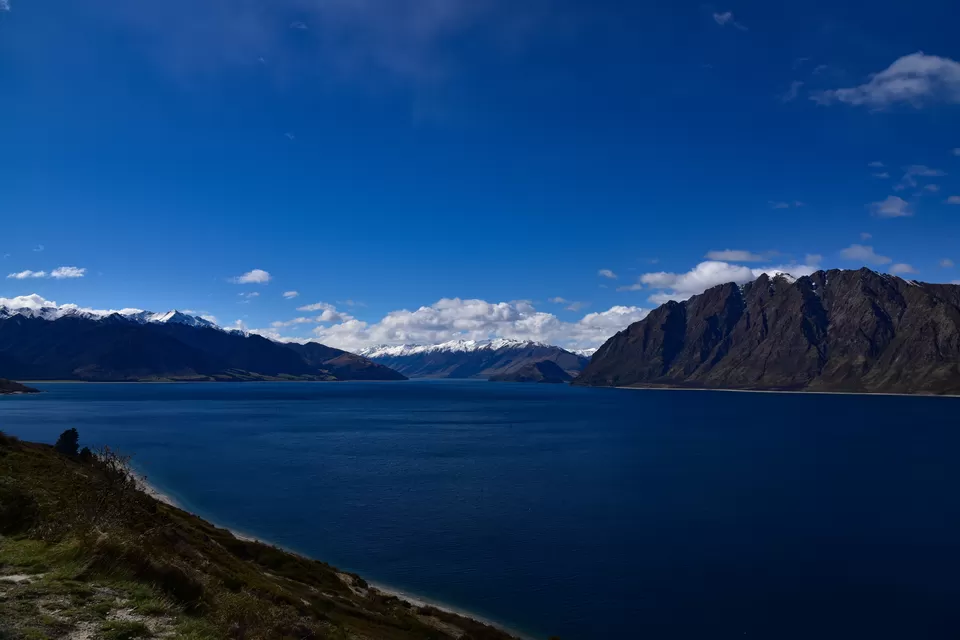 Day 7 – Franz Josef
Any one interested to click Milkiway Photographs, this is the place to be. The sky cant be more clearer. And I believe the full moon days will be extra ordinary. Yet again we chose a Homestayy in this Glacier City of Franz Josef.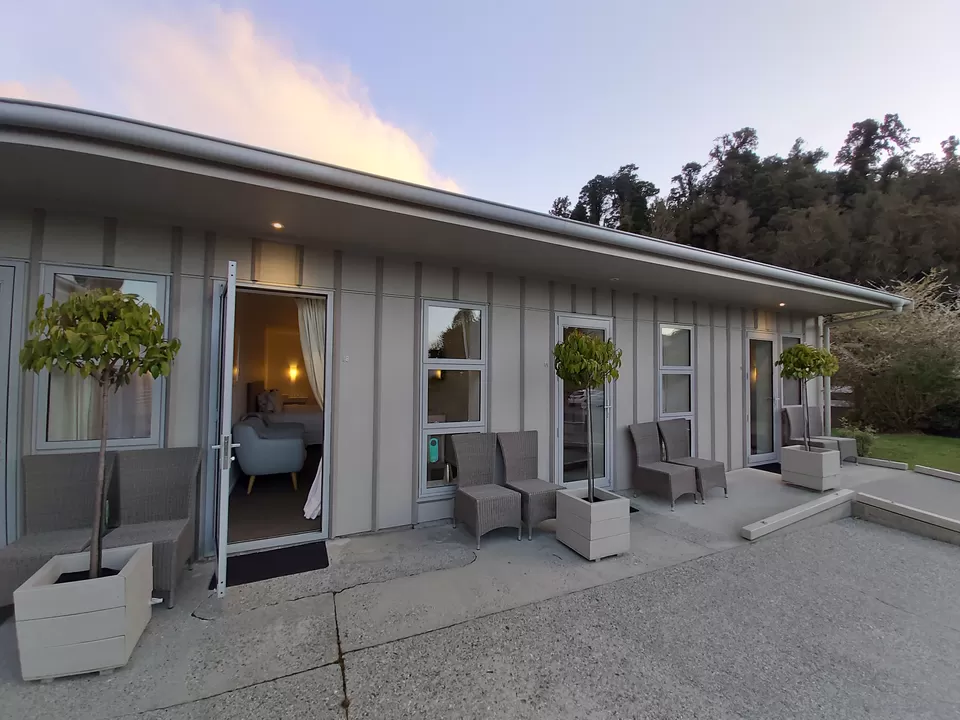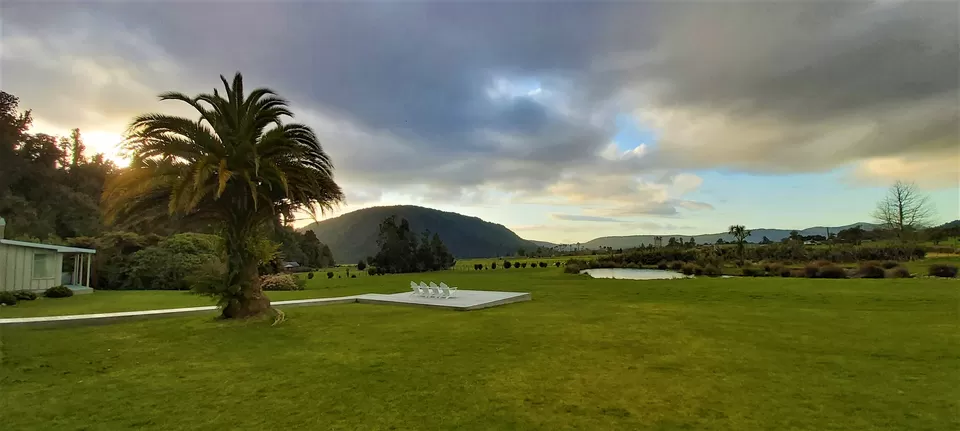 Our Homestay, Franz Josef Oasis also has an In house Gallery. Oww… not that Gallery, it's a Gallery of Collection of Photobooks of many renowned New Zealand photographers.
Next day we woke upto an awesome breakfast. The egg was never so tasty in my land as it was here.. Have it here to believe it…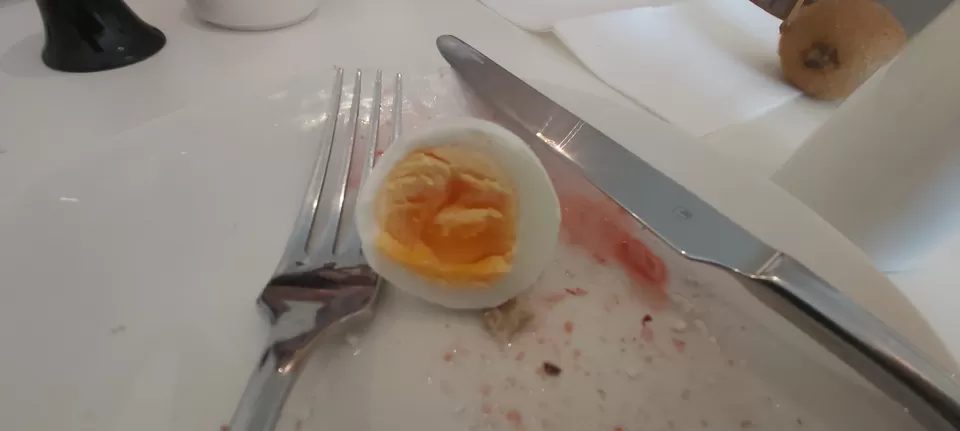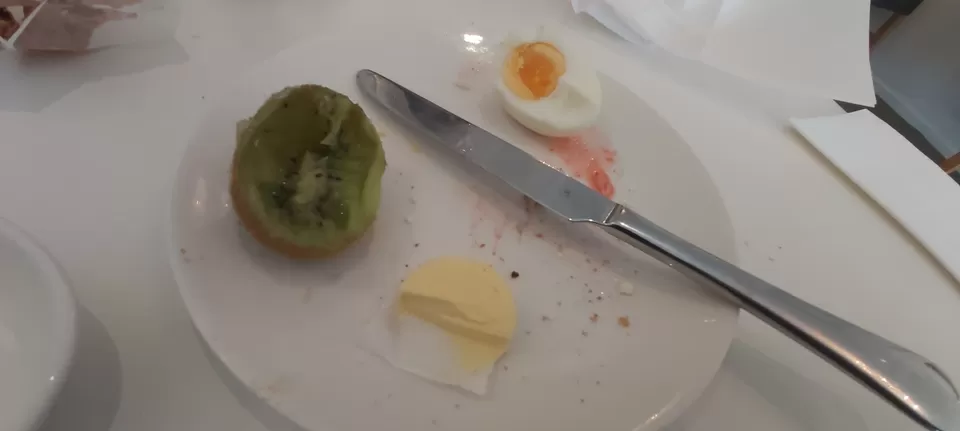 Next we had to gear up for a trek to The Franz Josef Glacier. Well you can also opt for Fix Glacier. But both are almost the same.
Franz Josef Glacier trek is a 1 hour 30 mins trek. But we are Indians and as traditional Indians we took 3 hours for the Trek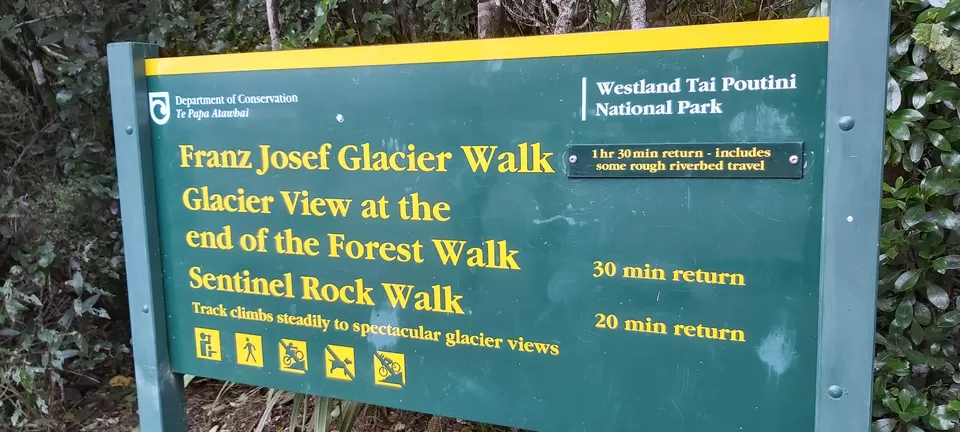 But friends don't feel low, we Indians are quite famous out there in Fox Glacier.
Ask me why ? The bench in which Chameli is sitting will tell you the answer. Still in doubt !!!
Well then let me show you an exclusive photograph of the bench without the b'ful lady on it.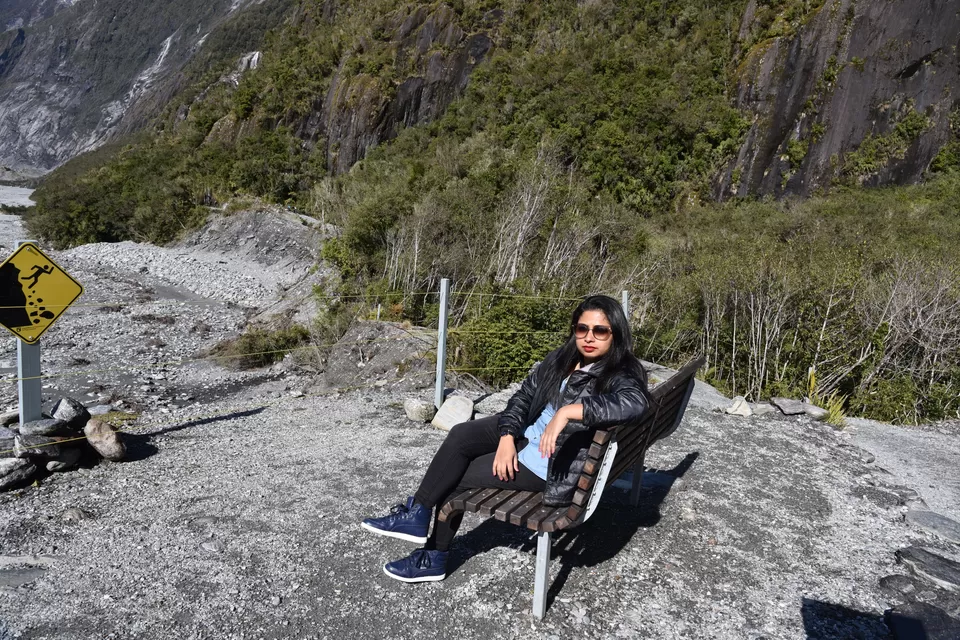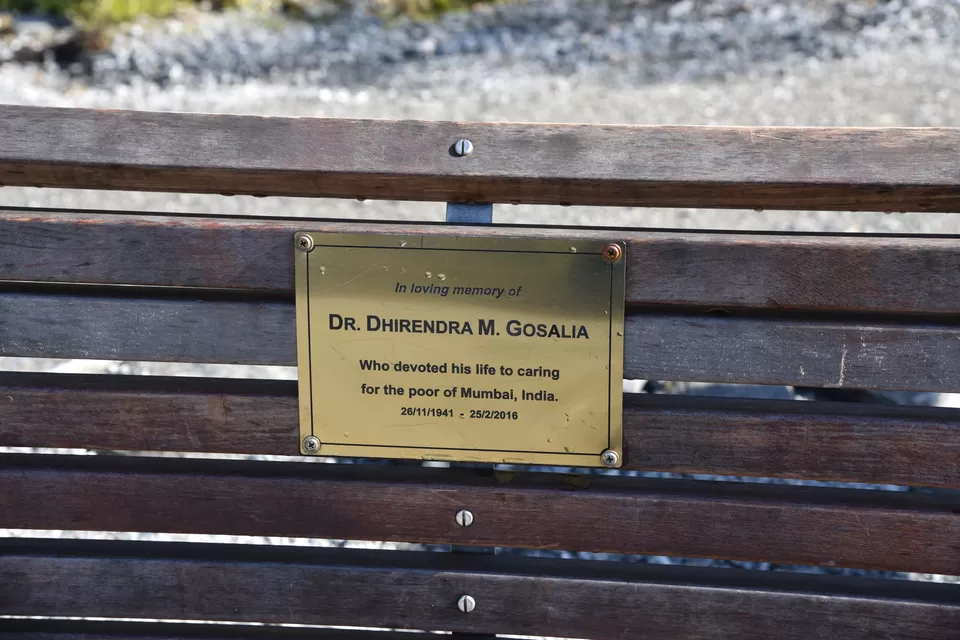 Tucked away on the West Coast of New Zealand's South Island is the small township of Franz Josef, or as I like to see it, the gateway to Glacier Country.
Franz Josef is a beautiful town perched alongside the heavy flowing Waiho River, which emerges from the foothills of the New Zealand's 'spine' The Southern Alps.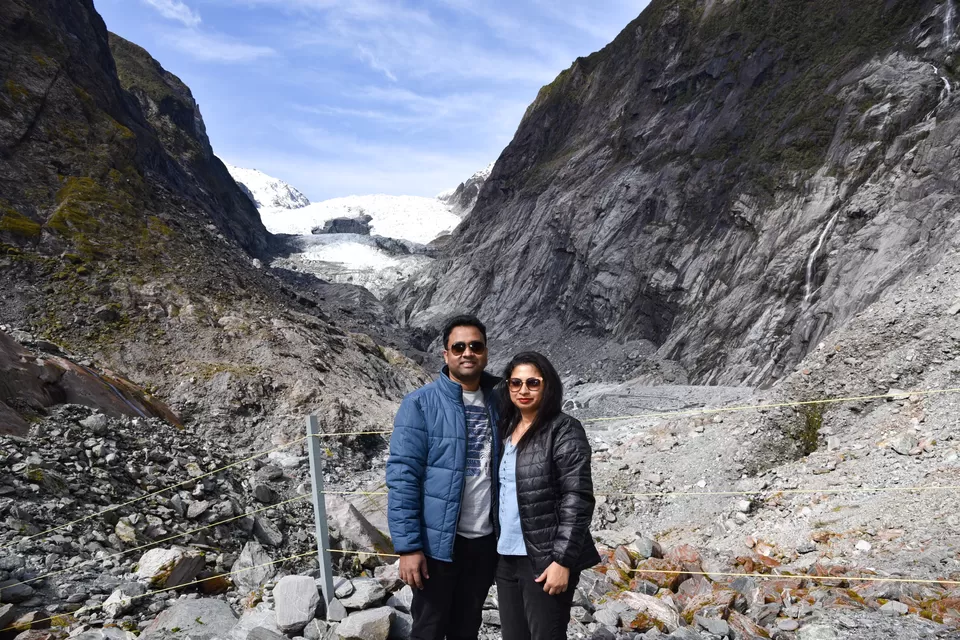 GLOBAL WARMING IS CAUSING THE GLACIER TO SHRINK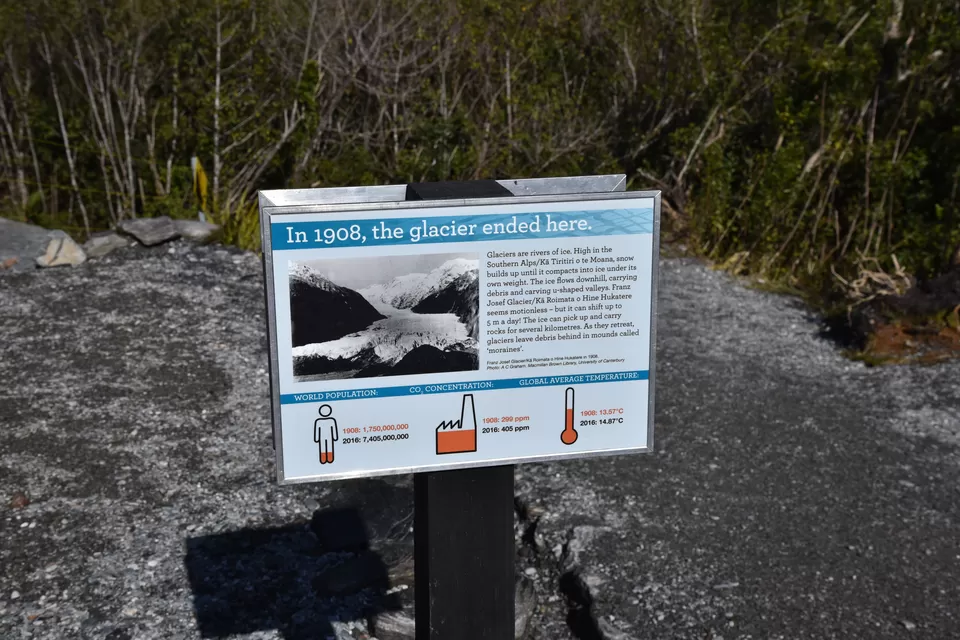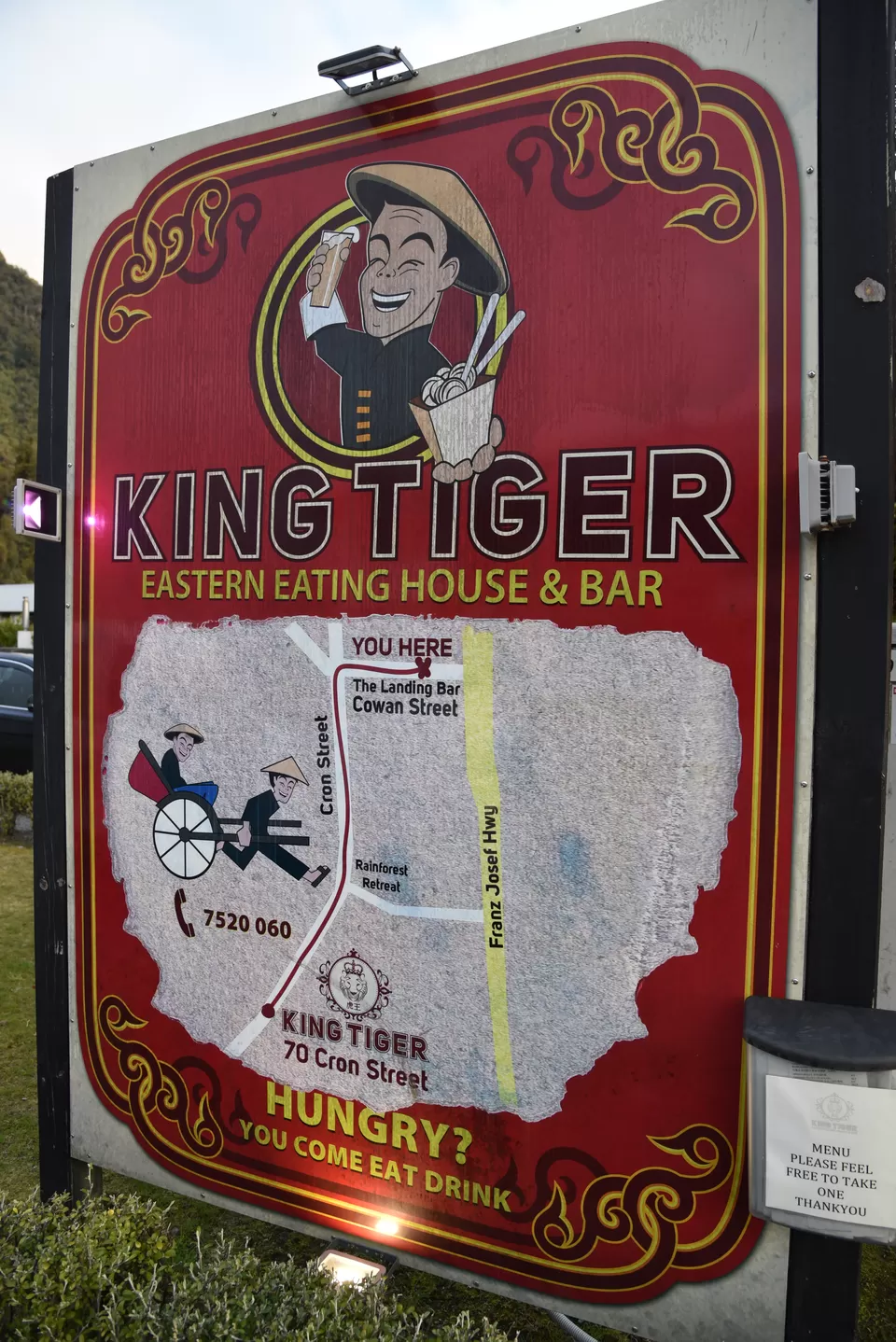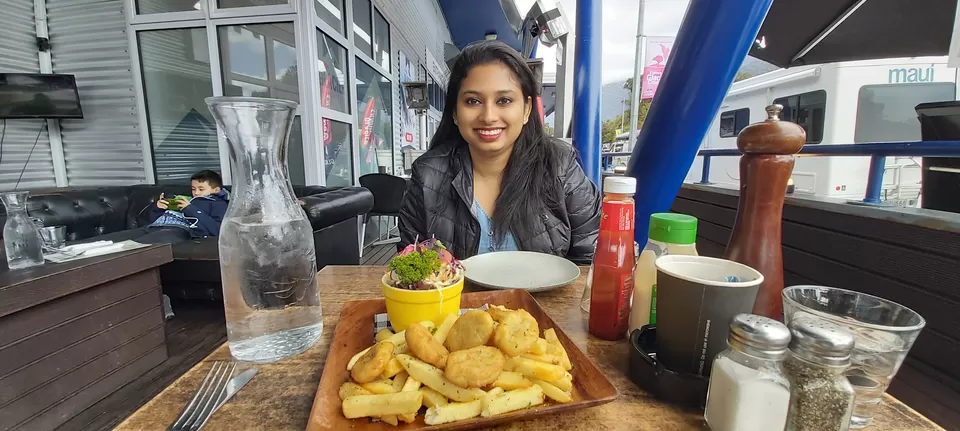 Day 8 – Christchurch
After two days in Franz Josef, now it's time for our next destination – Christchurch. Christchurch is the largest city in the South Island of New Zealand and the seat of the Canterbury Region. The Christchurch urban area lies on the South Island's east coast, just north of Banks Peninsula. It is home to New Zealand's third-most populous city behind Auckland and Wellington.
Some world famous ski fields can be encountered enroute Christchurch from Franz Josef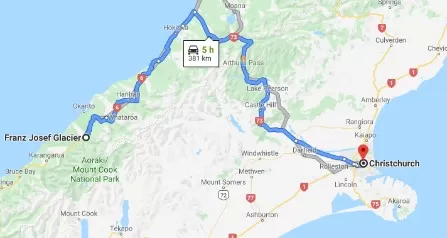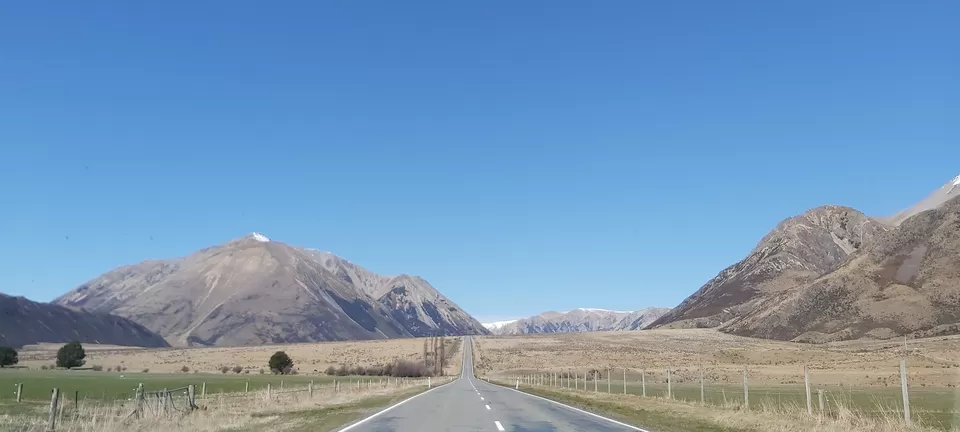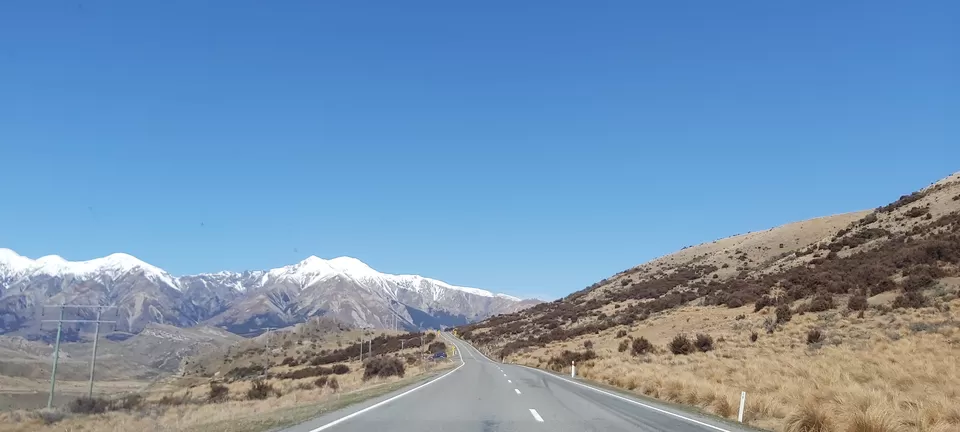 Snow had just started melting from the Mountain Peaks
Drives are so enchanting that you will fall in love with New Zealand..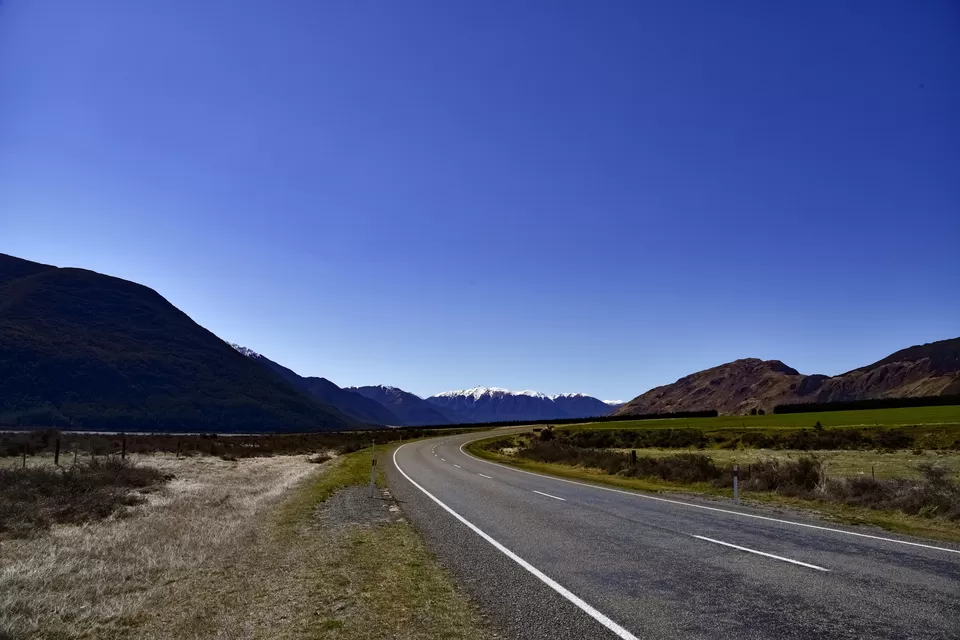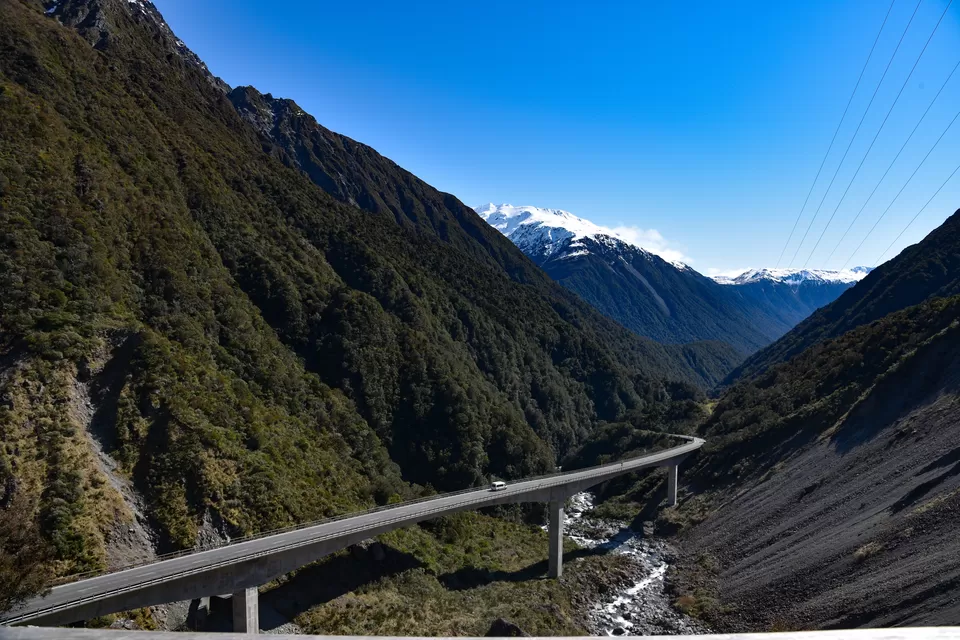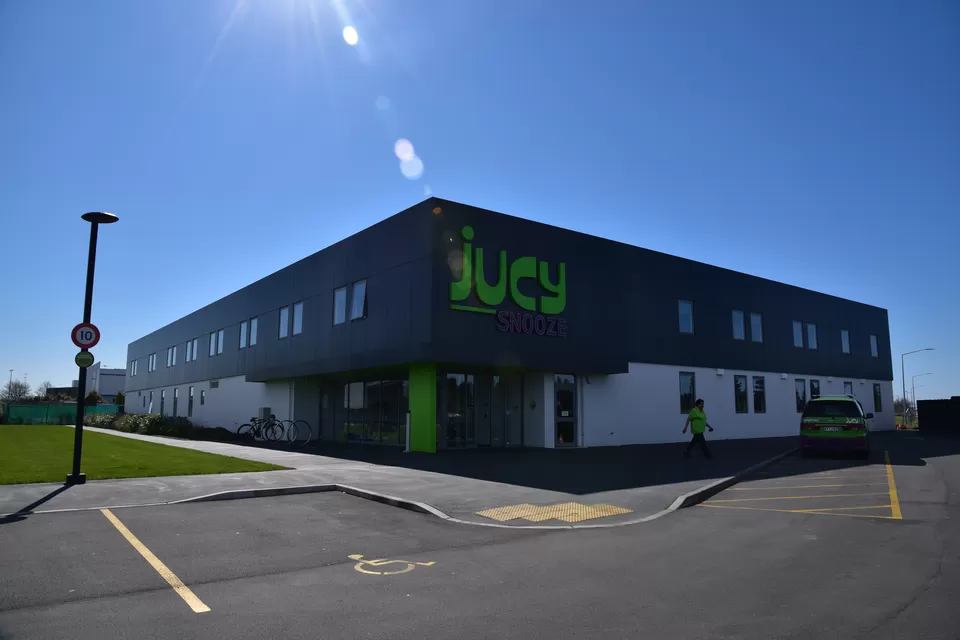 STAY AT JUICY SNOOZE - CHRISTCHURCH
We had choosen a different kind of Accomodation at Christchurch. They have capsules instead of rooms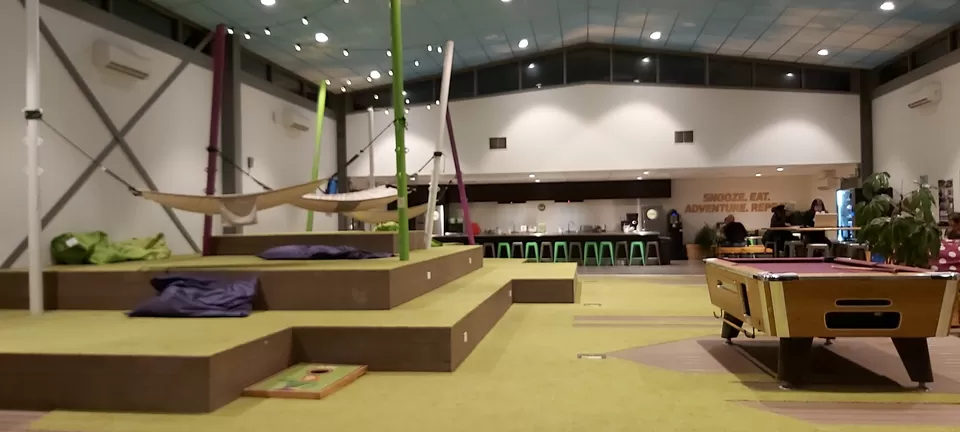 What makes it special is Common Rooms where you get people from round the Globe
In Christchurch you can roam around many botanical gardens and a museum. Well there are many other options to explore but we choose to
Visit The Christchurch Botanic Gardens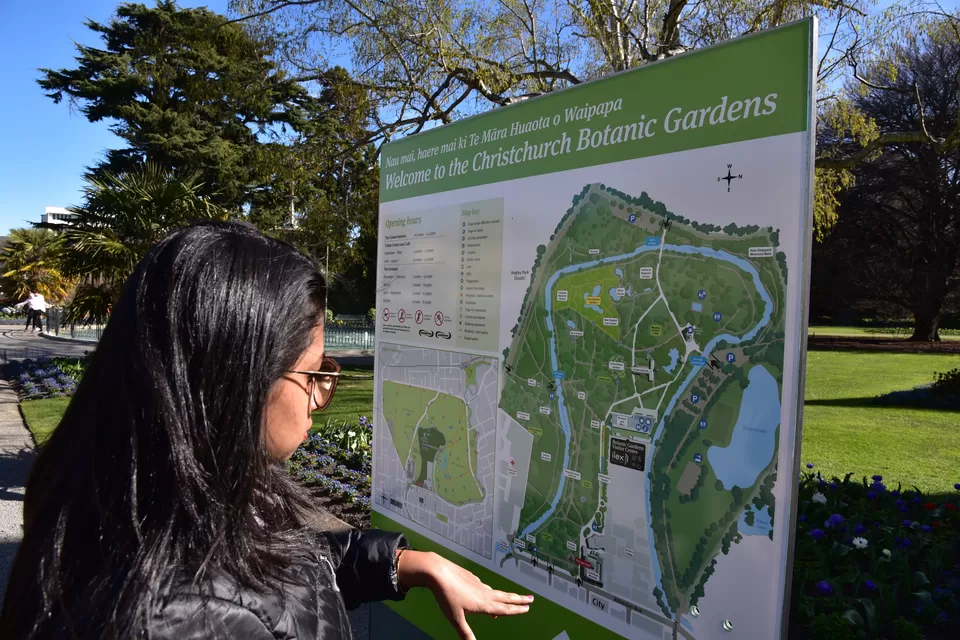 And The Canterbury Museum
The lazy lady wanted a few photos with the lazy ducks !!!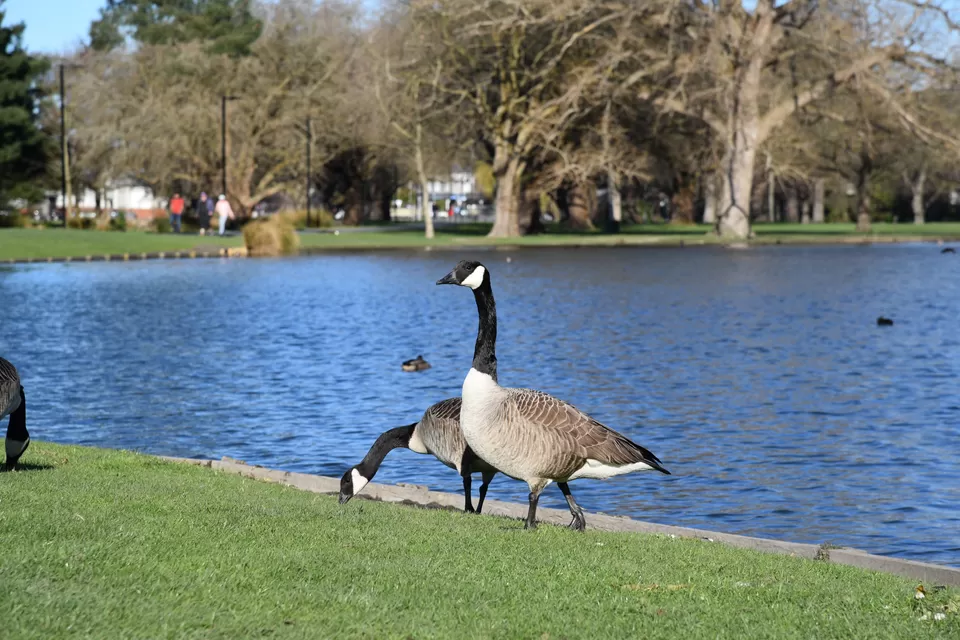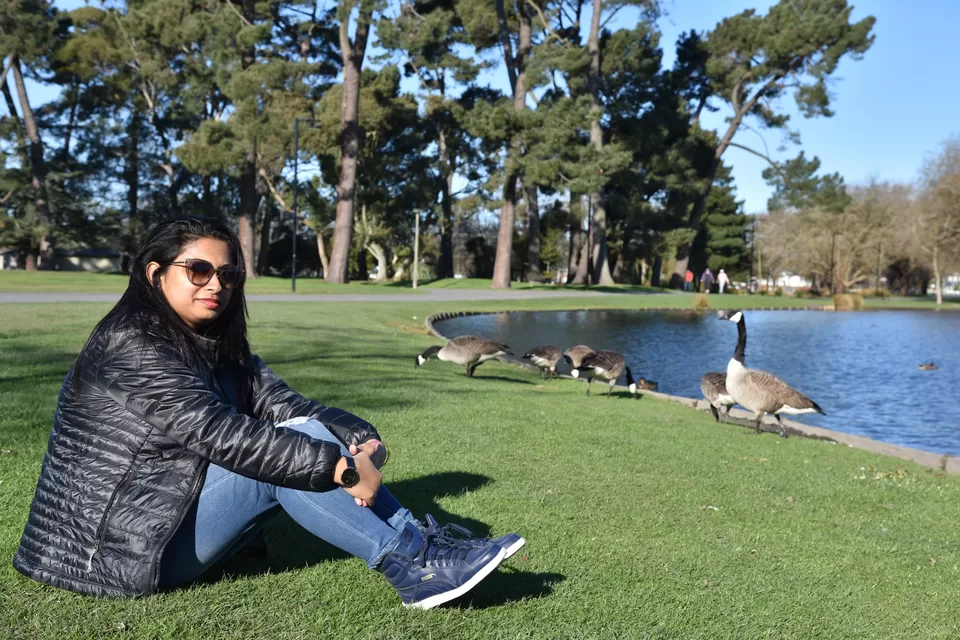 Day 9 - From Christchurch we took a flight to Auckland where we stayed for one more day & got us some really good kiwi stuffs & souvenirs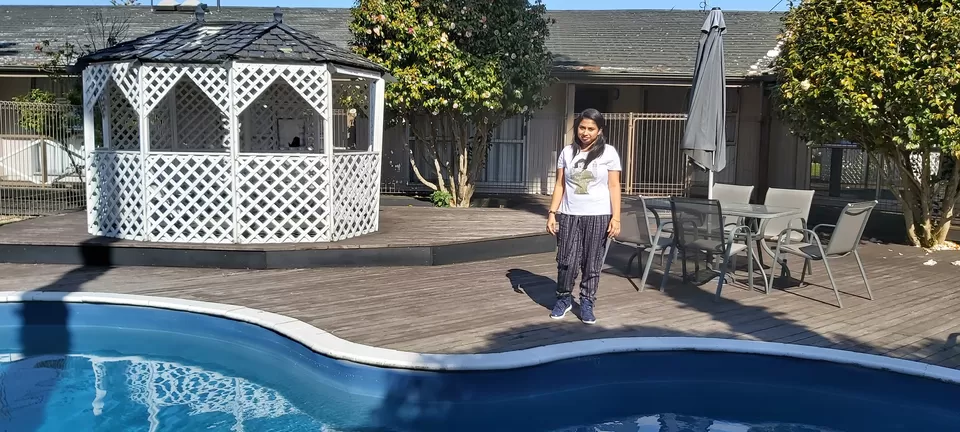 Last day at Auckland we stayed at Airport Palm Hotels which was finalized by Chameli, coz it had a pool. But to her hard luck it was not functional as the water was cold. So she consoled herself with a photograph in front of the pool.
Time to bid adieu ….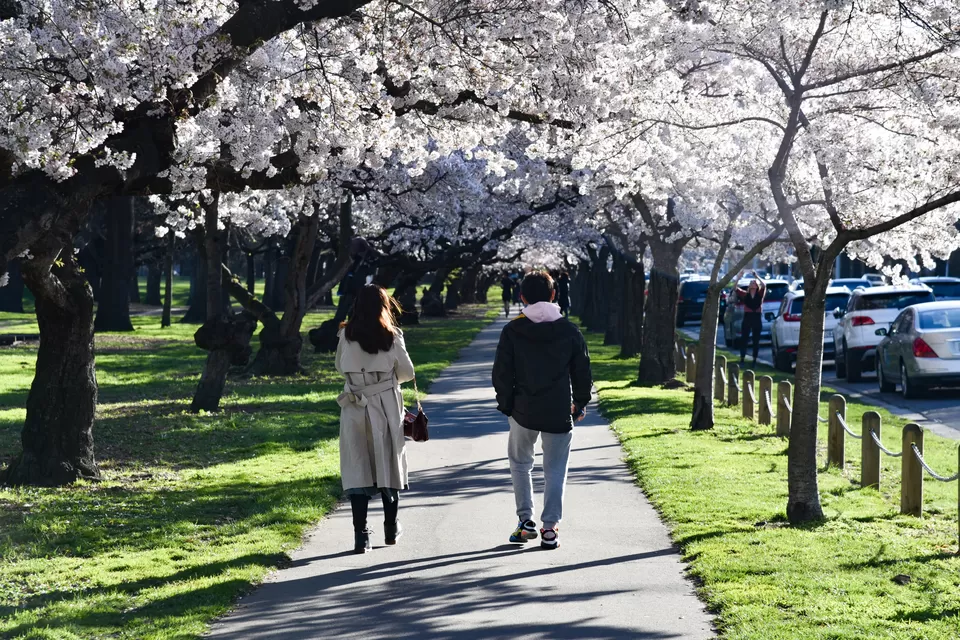 New Zealand will be always remembered for its beauty, weather and the pleasant vibe it showers !!!
Chameli & Subhadeep