The Special Tiger Meet - My visit To Ranthambore National Park
Ranthambhor National Park stays to be the ideal blend of wildlife and antiquity. Amidst the historical palaces and forts jostling for attentiveness, Ranthambhor National Park with its splendid spread of flora and fauna along with the ferocious tigers, happens to remain the star of the show. If you even happen to have a craving to observe these predators in their homes then this is the most accurate place for you.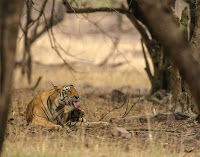 Located in the Sawai Madhopur district, Ranthambhor National Park offers a taste of the rural Rajasthani culture. It's a spread of 392 square kilometers including its nearby wildlife sanctuaries namely - The Kaila Devi Sanctuary as well as the Mansingh Sanctuary.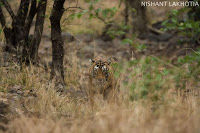 Ancient Ranthambhor Fort belonging to the 10th century stands right at the center of the park accommodating a combination of temples, mosques, and crocodile packed lakes. The park is dotted with pictorial ruins of famous heritage which certainly makes it a flawless pick for all those nature and wildlife admirers out there.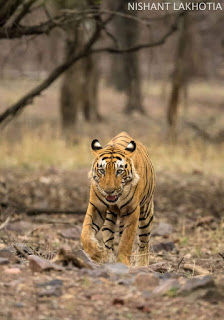 One can leisurely spend countless days admiring the lush green landscapes, chirping birds and loitering animals busy in their daily chores. It is one of the well-received wildlife tourist places where people drop in from all across the globe. Being a magnetic spot for all these tourists Sawai Madhopur district lies jam-packed with comfort imparting hotels and resorts that offer flawless services to all its guests also raising a huge sum of revenue for the state. The suited time to visit the park starts from 1st of September and ends on 30th of June and the park stays closed for the rest of the year.
You can hire a 6 seater Gypsy or book a seat in the 20 seater Canter and get going with your morning [ 6:00 - 09:30 ] and evening [ 3:00 - 6:30 ] Tiger S afaris. You can also book yourself a full day safari that lasts for around 12 hours at a stretch that would surely work enough to satisfy all your eye thirst. Additionally, you can also hire dedicated guides who are skillful and well aware of the whereabouts of the park. These proficient escorts make sure that you do not leave the park with a sorrowful heart, rather, have your camera hard disc memory full of magnificent pictures.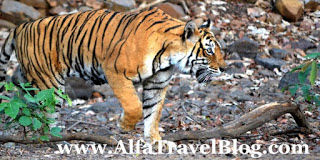 A proud home of countless species including 300 varied species of birds this national park is a residence for the Tigers that surprisingly are the most camera friendly creatures one can wish for. And this, in turn, is a call to all those wildlife photographers to jam pack their bags with lenses and DSLR's and book their Ranthambhore National Park safari today!