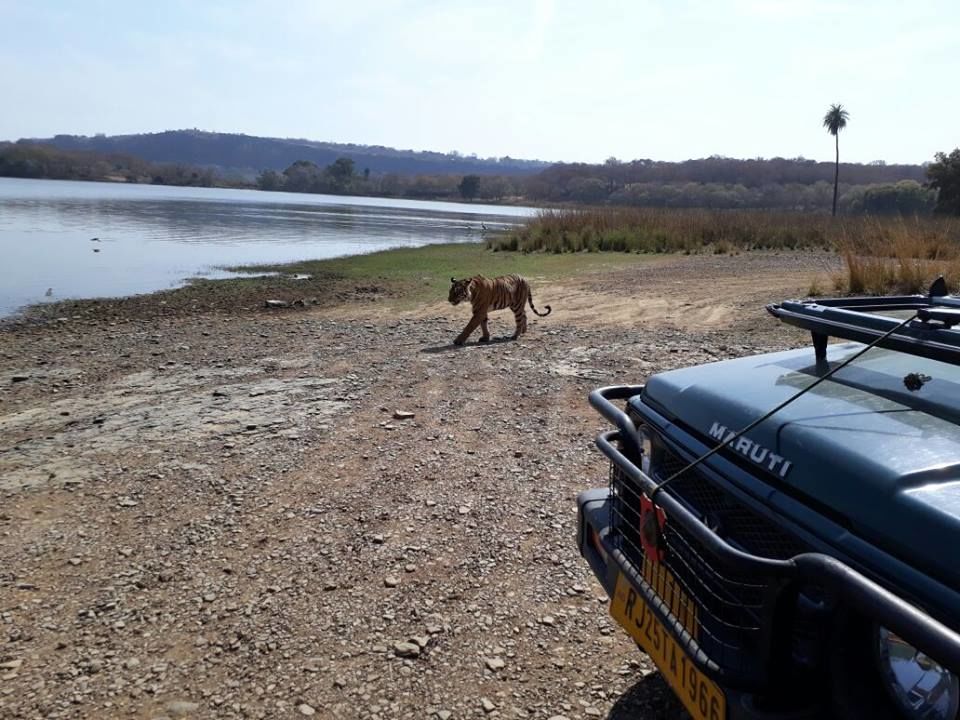 Disheartened at not being able to spot any tiger in Jim Corbett National Park, this time I thought of trying my luck at Ranthambore National Park. Located in Sawai Madhopur district of southeastern Rajasthan, it is one of the biggest national parks in Northern India, and is also counted as a famous heritage site. The park is spread over an area of 392 square kilometers, and is majorly popular for tigers. Being a nature and wildlife lover, I am always excited to see the majestic fauna in its natural habitat. My friend and I went to Ranthambore National Park in the month of March, and we were glad that we didn't return disappointed. We were thinking that we would be lucky enough to spot just one tiger, but we saw three of them!!!
Reaching there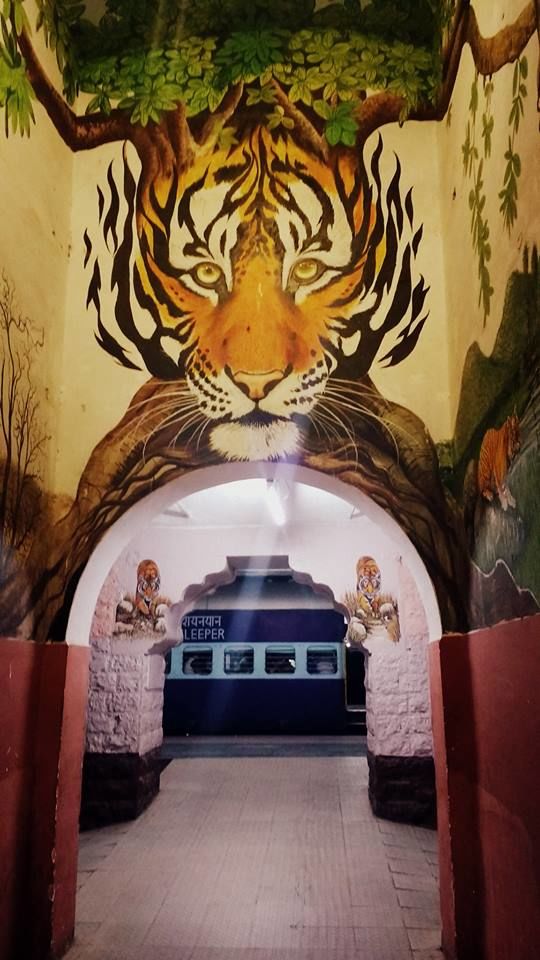 We boarded Dehradun Express from Hazrat Nizamuddin (Delhi) railway station which took 8 hours to reach Sawai Madhopur.
Accommodation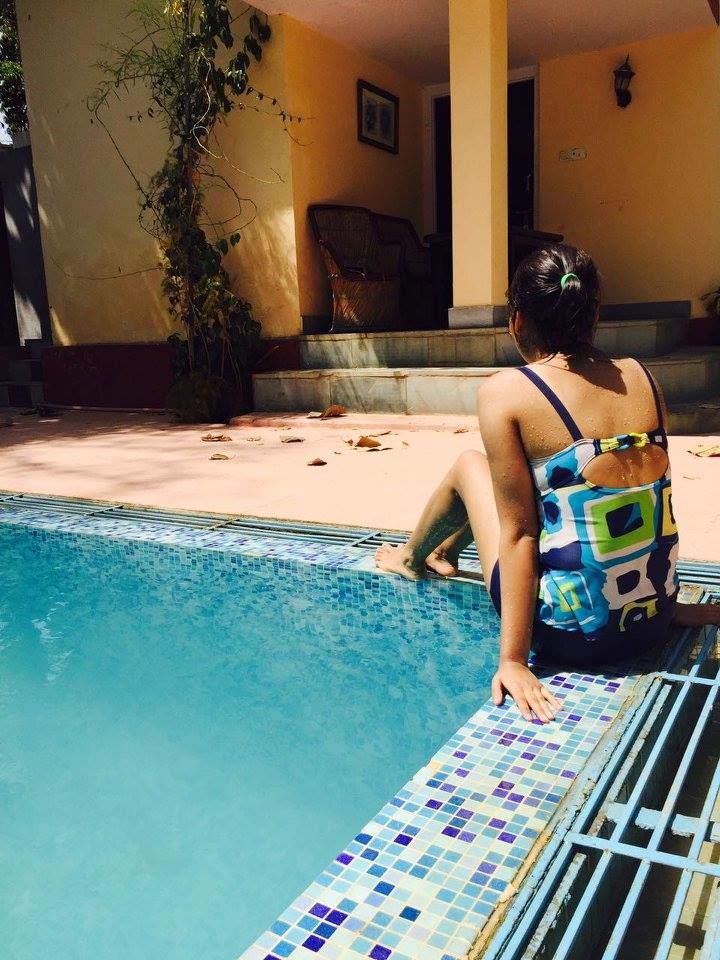 We stayed at Ankur Resort, which is very near to the railway station. The resort has all modern facilities, friendly staff, beautiful interiors, and serves delicious food.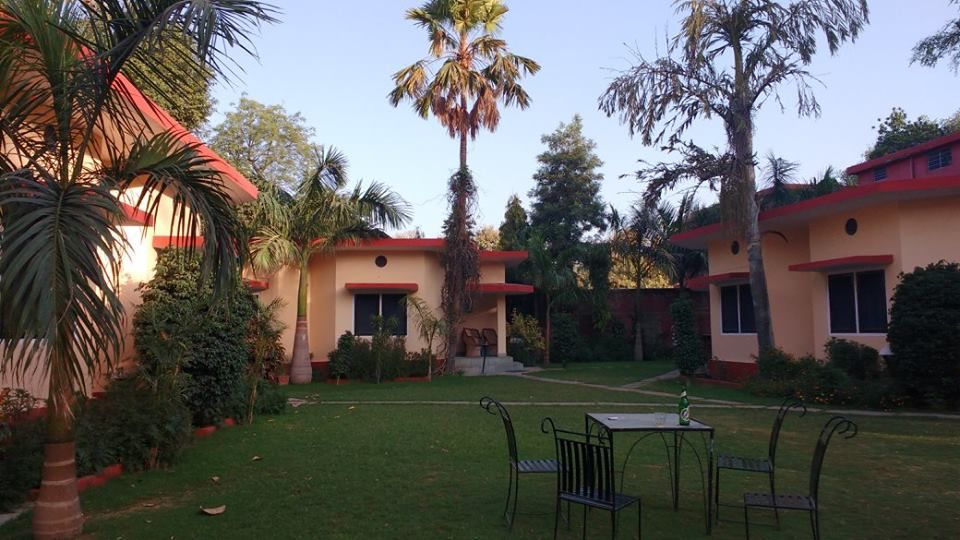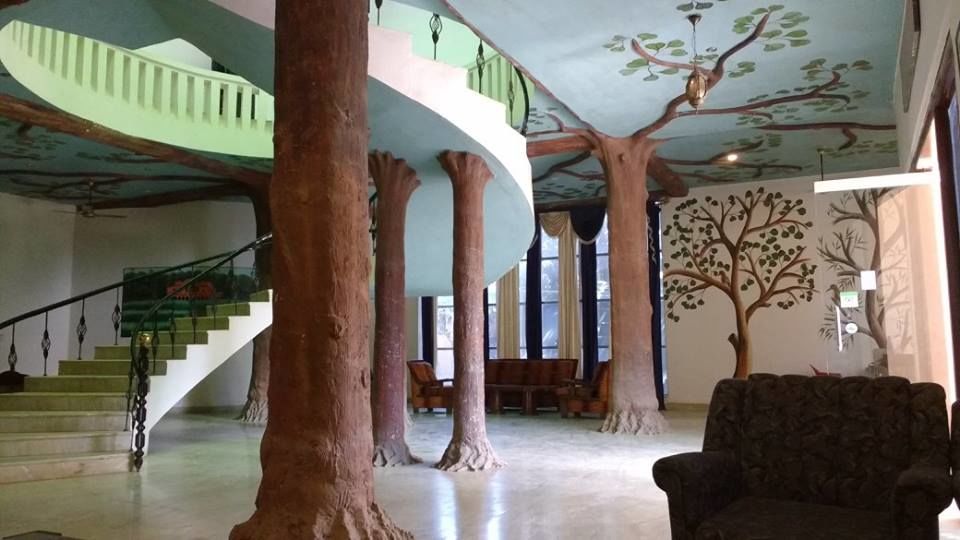 P.S. Also our first encounter with a tiger
It's a half an hour drive from the resort to Ranthambore Fort. On the way to the fort, something unexpected and unimaginable happened that ultimately led us to see a tiger for the first time, in open surrounding. While we were passing from The Oberoi Vanyavilas, we saw huge crowd at boundary of the hotel. We stopped the car and tried to find out what's going on. To our surprise, what we saw was totally bizarre. There was a huge tiger standing at the hotel's outer lobby. It was trying to find the way out from there and finally, got out of the hotel by making its way into the unknown. The whole situation gave us unforgettable moments of excitement.
We continued our ride and reached the Ranthambore Fort that stands royally on the top of a hill overlooking the entire national park. We started climbing the steps, and realized that the view of the surrounding was getting more beautiful. On the way, we met a number of mischievous langurs. Finally, we reached the top, and saw the spectacular sight from there. We saw vultures, eagles, etc. at eye level. For the lovers of architecture and history, a trip to this fort is a must as it will offer you many interesting sights worth relishing and photographing.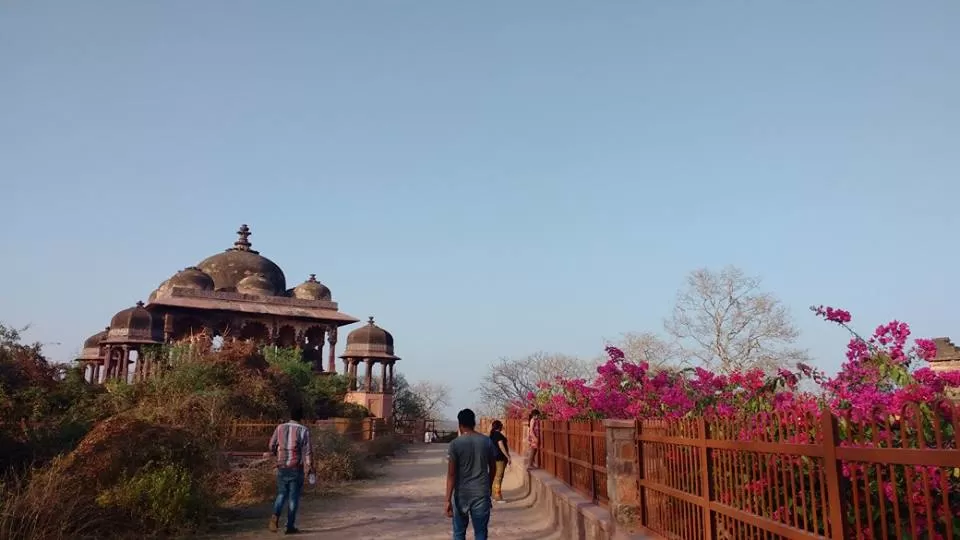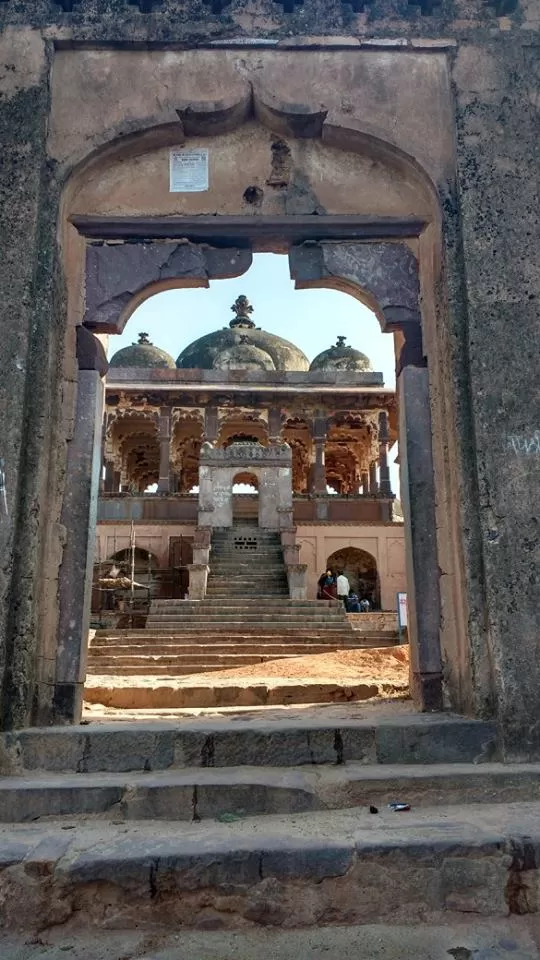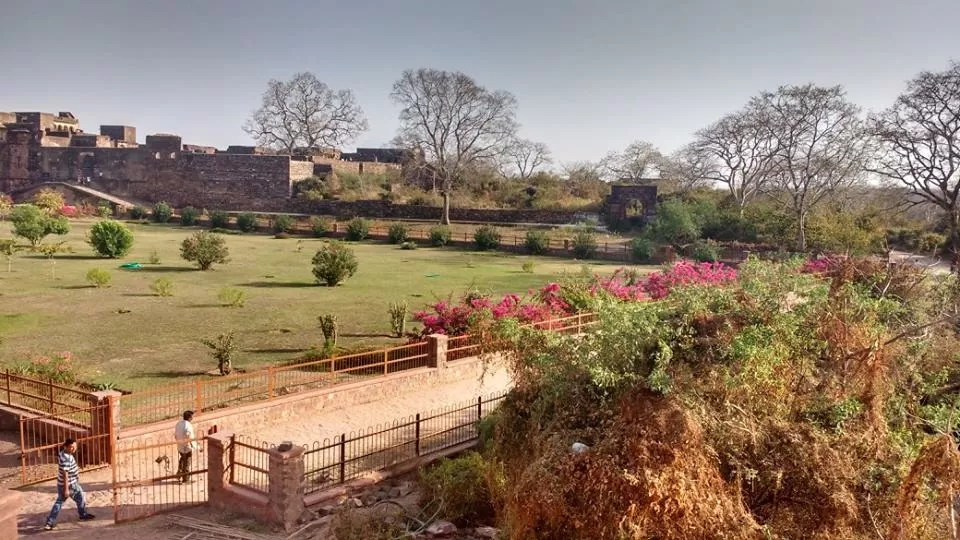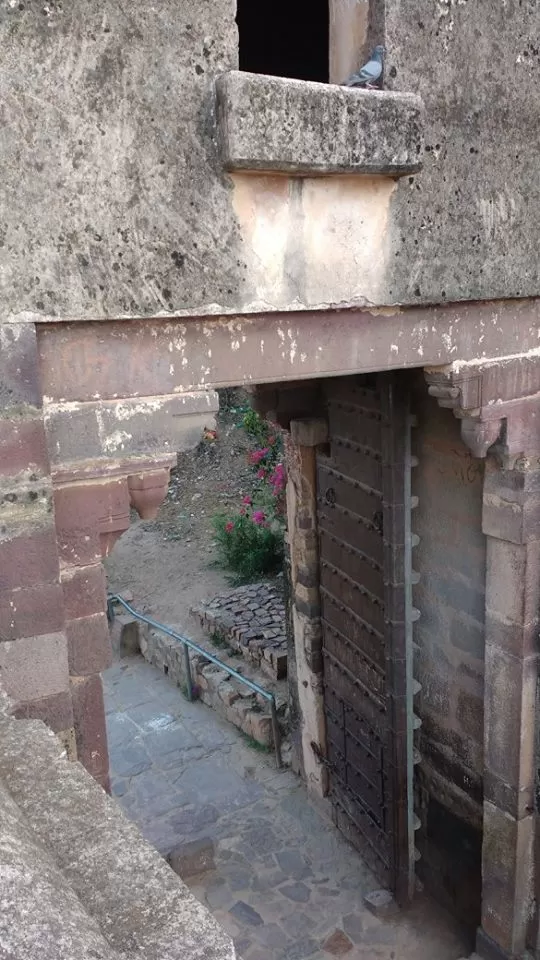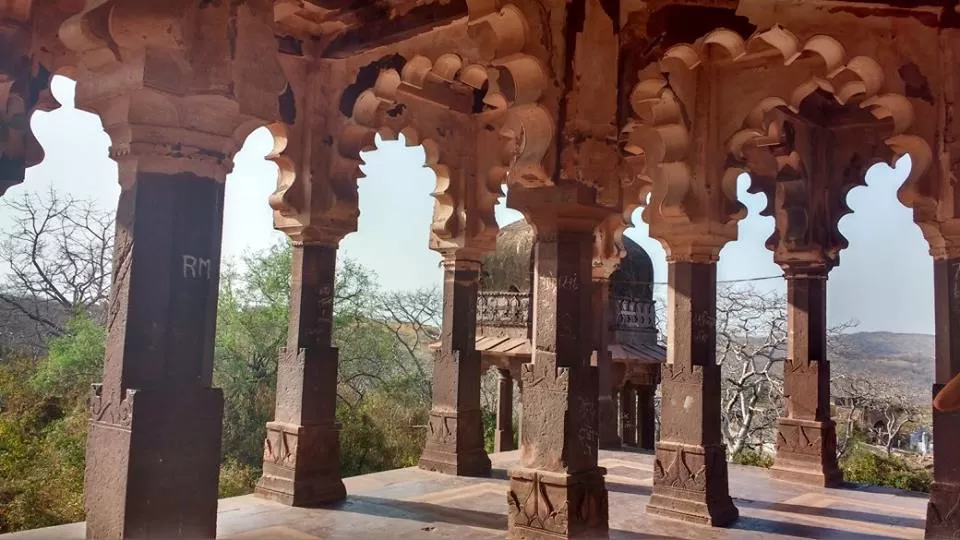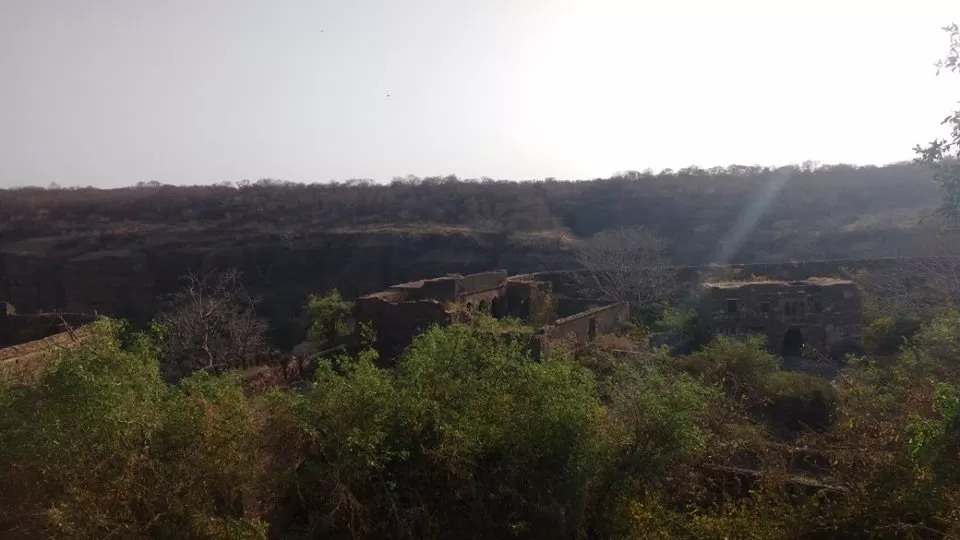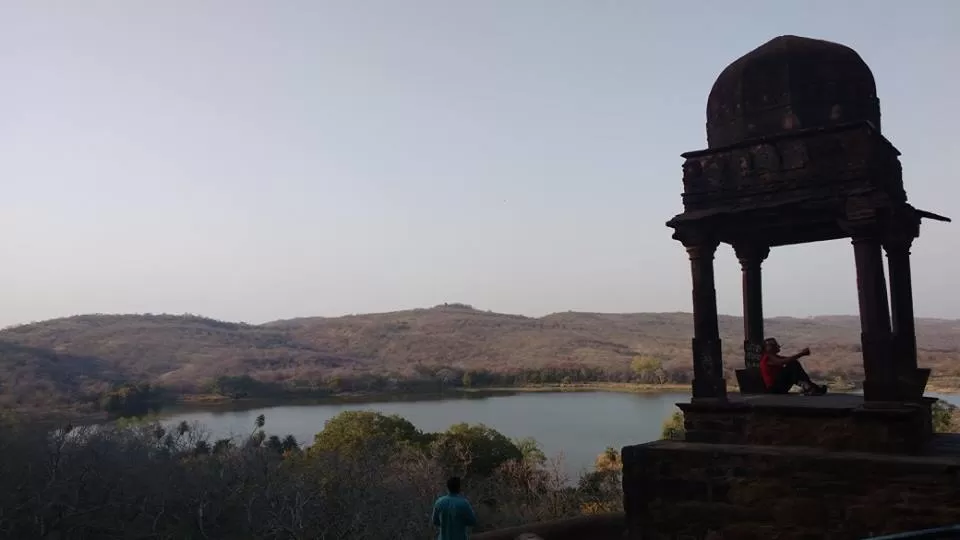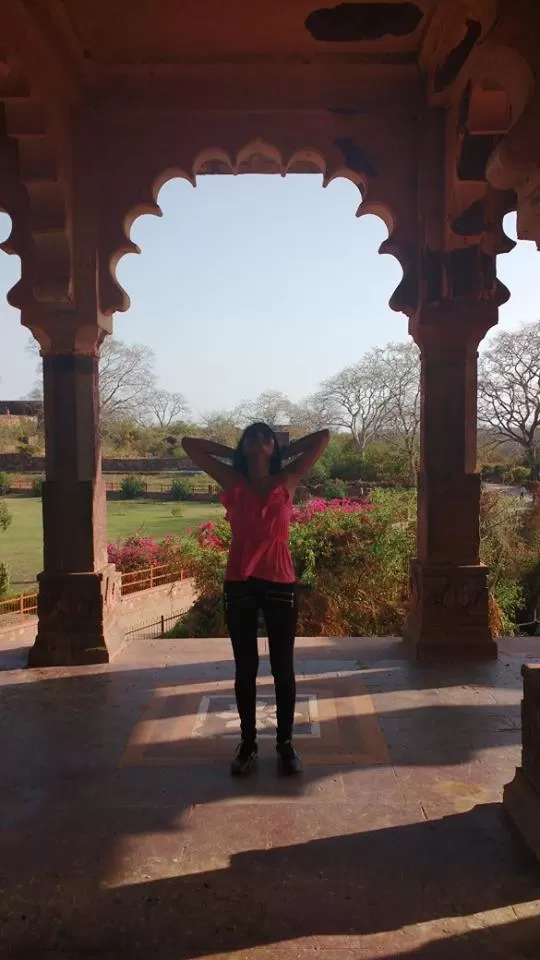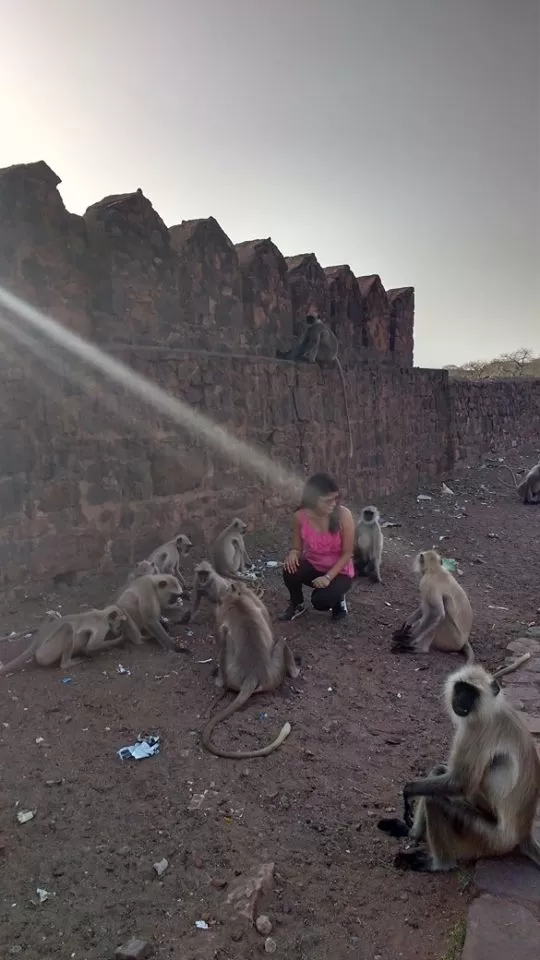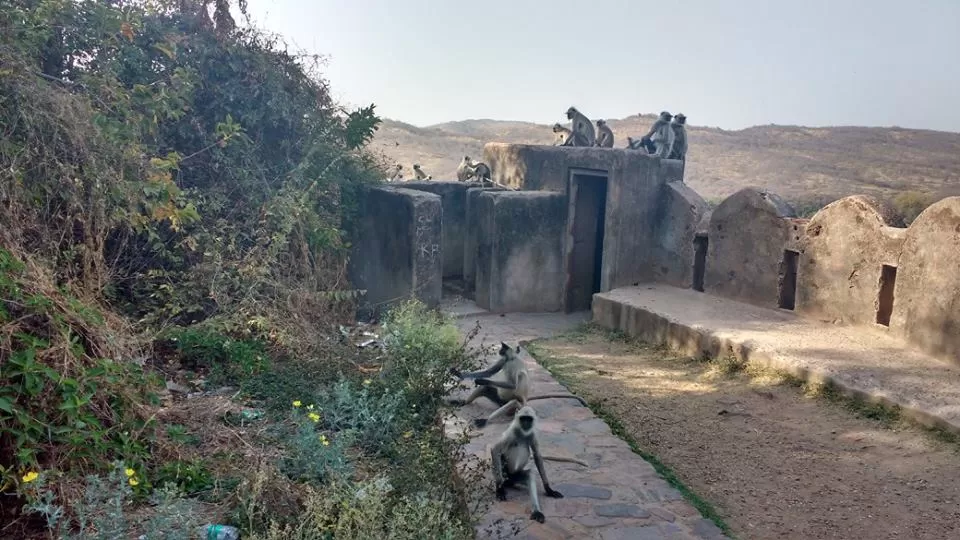 This is also a major attraction of Ranthambore. You can see a number of peacocks at the premises. The adjoining Padam Talab is a perfect example of serene beauty. We spent some time there to relax after a long, tiring and hot day. There is an ancient banyan tree next to the palace that is the second largest in India.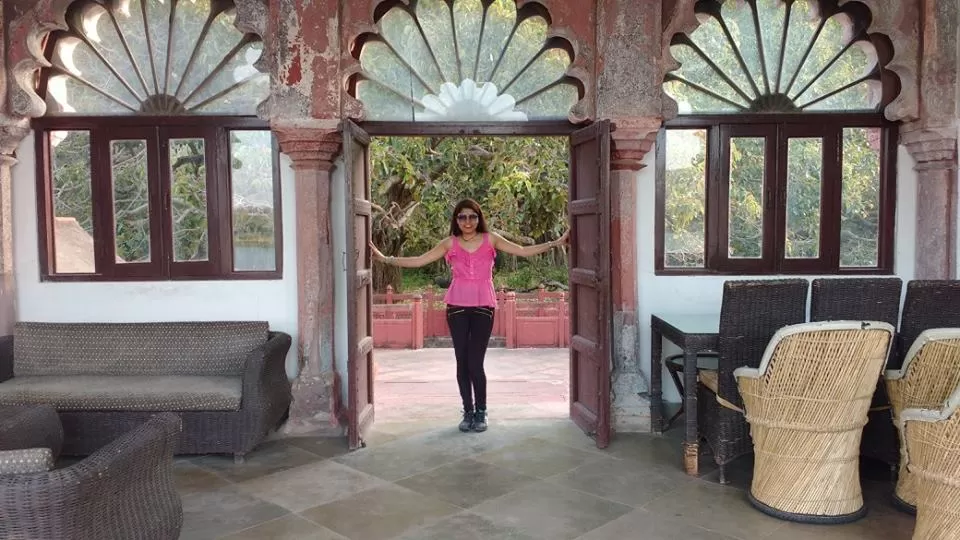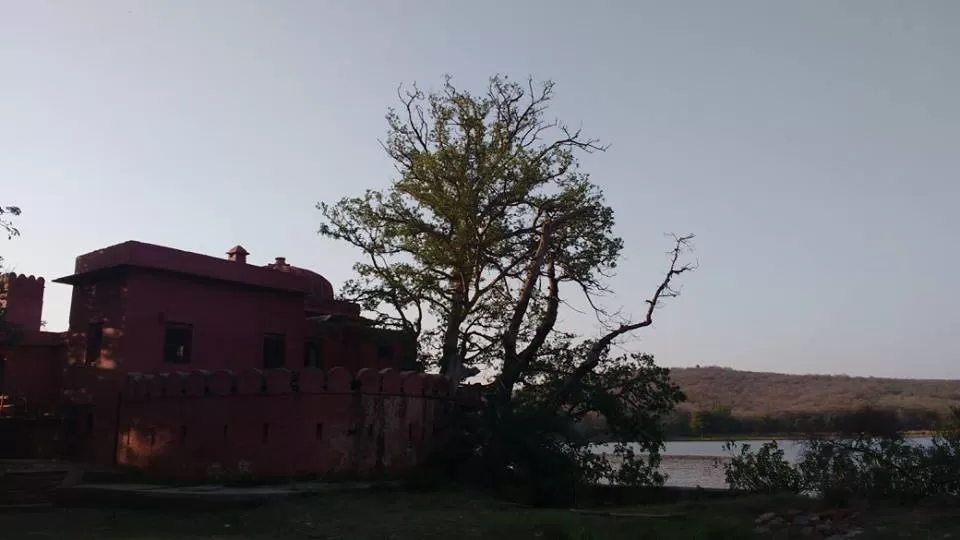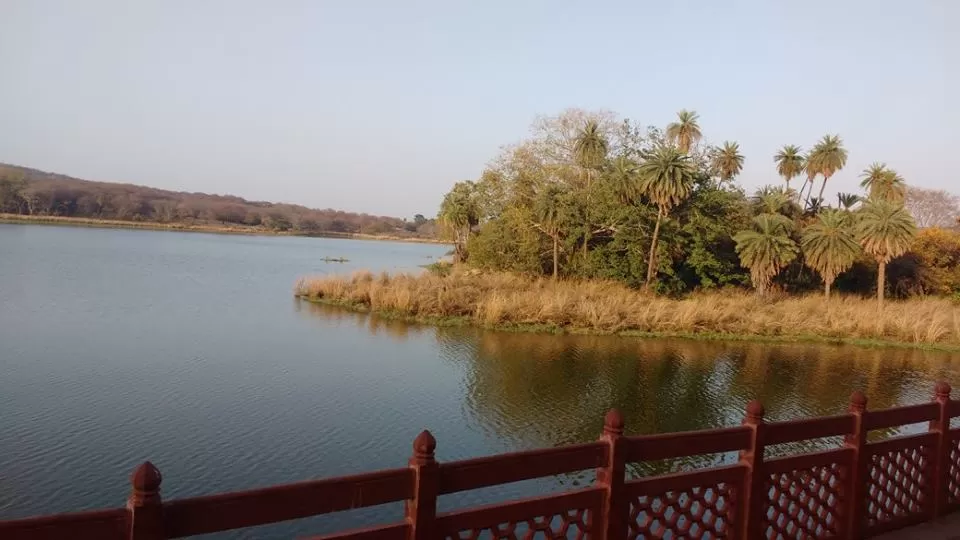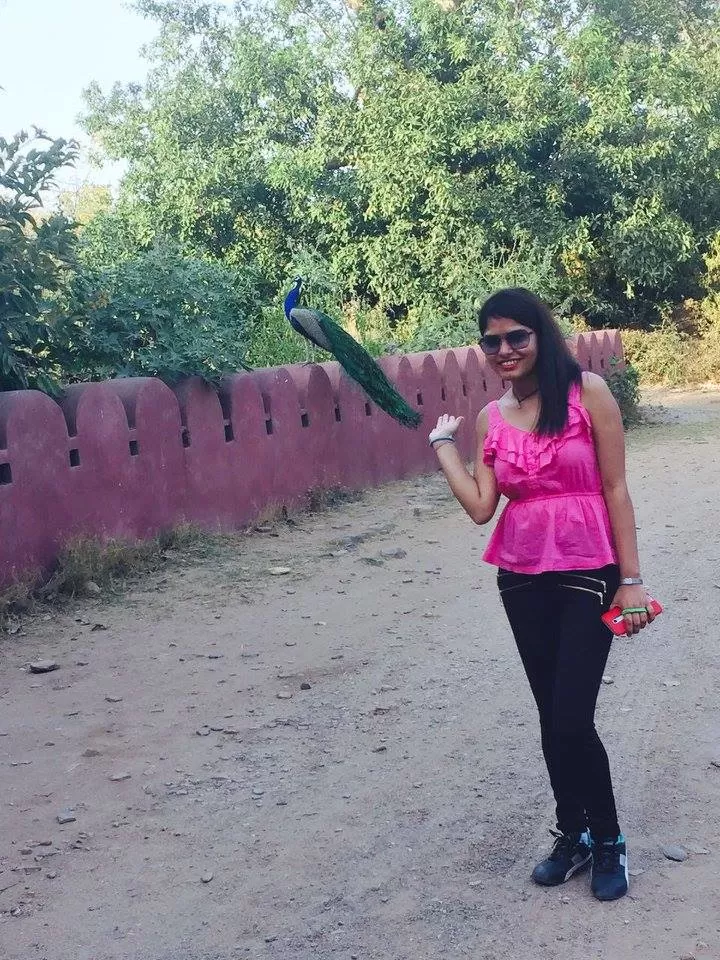 This was the day when we were actually going for tiger sighting. We chose the evening slot that started from 2:30 P.M onwards. Our mode of transport was gypsy (6 seater) that picked us from the hotel. You can choose going in a canter (20 seater) also. It was a scorching hot day, but the driver cum guide told us that it was a good time to spot tigers as they would be coming near water bodies. So, we started waiting nearby a lake with the hope of looking at a tiger that might come there for quenching its thirst.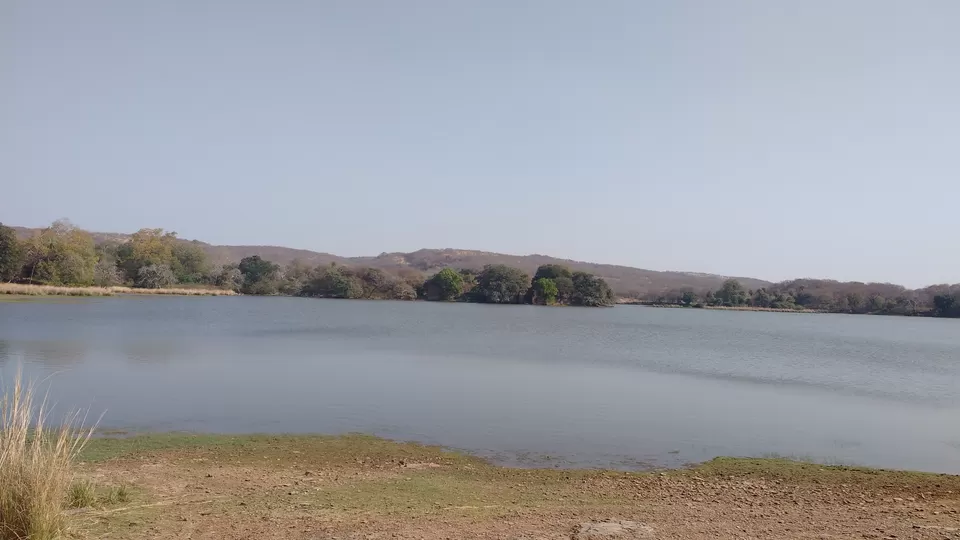 We saw innumerable kinds of birds and herds of deer, but no sign of the big cat. We were waiting, waiting and waiting…And suddenly we saw what we wanted to see. A huge tiger was nearing the water body, walking slowly. We were asked to maintain complete silence. Our adrenaline level was rushing when it looked at us, mysteriously and powerfully. We were completely stunned to witness such a sight for the first time in our lives. Looking at such a strong and royal animal from a short distance in its natural habitat gave us goosebumps.
And this was not the end of adventure. There was one more surprise for us. Although we were completely content after spotting 2 tigers in total, but we were fortunate enough to see one more. While we were heading back, we saw the big cat sleeping behind dense bushes. It looked at us but went back to the slumber in a moment.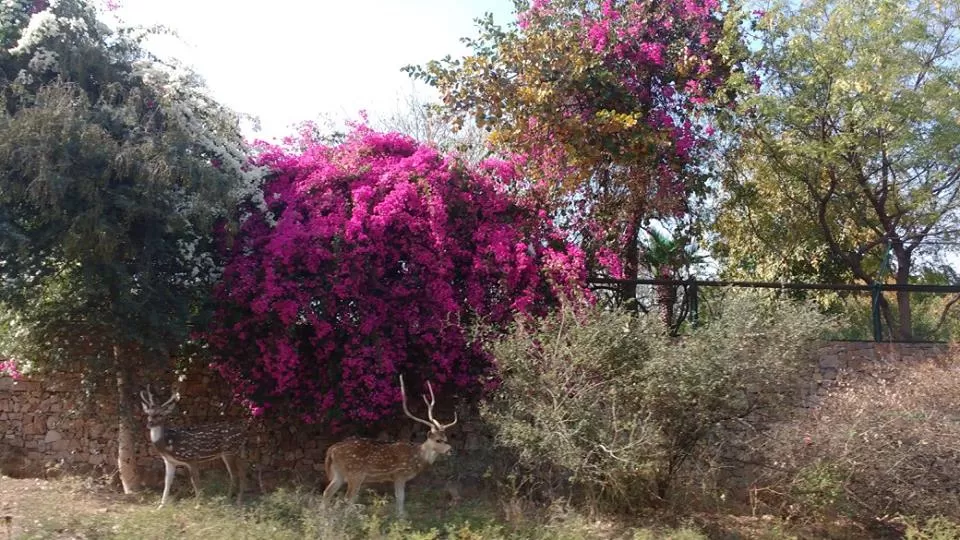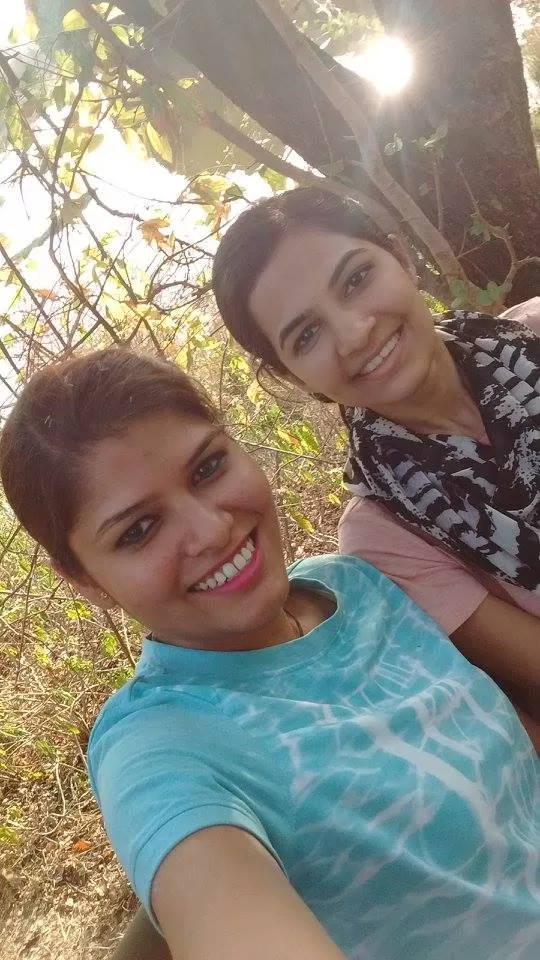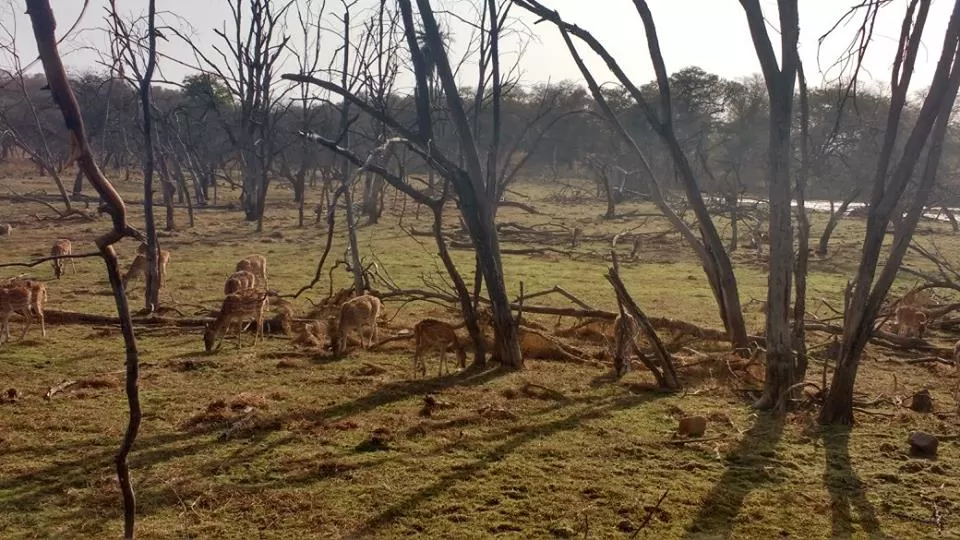 Ranthambore National Park Safari Zones
Ranthambore National Park had 5 zones in the beginning, but as it gained popularity, the park was expanded to accommodate more tourists. Now, there are a total of 10 zones.
Of course it is completely a game of luck, but having extra information will definitely be advantageous. For tiger sighting, it is recommended that you choose any zone between 1 and 5 as these are the best safari zones and have higher chances of spotting.
Zone-Wise Chances of Spotting Tigers
Zones Tigers
1 T-39 and T-57
2 T-19, T-22, T-72, T-57, T-28,T-60 and T-39
3 T-19 and T-28
4 T-28, T-64, T-19, T-75, T-41 and T-25
5 T-25, T-28, T-17, T-74 and T-75
6 T-39, T-34, T-39, T-57 and T-8
7 T-8 and T-34
8 T-8 and T-34
9 T-42 and T-59
10 T-13, T-42 and T-43
So, now you know which are the best zones for tiger sighting in Ranthambore National Park.
What else you can see
The national park comprises a wide variety of animals, reptiles, birds, trees, etc. Check out below what else you can see there besides the tiger.
Animals- Leopards, Striped Hyenas, Sambar deer, Chital, Nilgai, Common langurs, Macaques, Jackals, Jungle cats, Caracals, Sloth bears, Black bucks, Rufous tailed Hare, Indian Wild Boar, Chinkara, Common Palm Civets or Toddy cat, Common Yellow Bats, Desert Cats, Five striped Palm Squirrels, Indian False Vampires, Indian Flying Foxes, Indian Foxes, Indian Gerbilles, Indian Mole Rats, Indian Porcupines, Long eared Hedgehogs, Ratels, Small Indian Mongoose, Small Indian Civets and Common mongoose.
Amphibians- India Toad and Common Frog.
Reptiles- Snub Nosed Marsh Crocodiles, Desert Monitor Lizards, Tortoise, Banded Kraits, Cobras, Common Kraits, Ganga Soft Shelled Turtles, Indian Pythons, North Indian Flap Shelled Turtles, Rat Snakes, Russel's Vipers, Saw-scaled Vipers and the Indian Chameleon.
Birds- Graylag Goose, Woodpeckers, Indian Gray Hornbills, Common Kingfishers, Bee Eaters, Cuckoos, Parakeets, Asian Palm Swift, Owl, Nightjars, Pigeon, Dove, Crakes, Snipes, Sandpipers, Gulls, Terns, Great Crested Grebe, Eagles, Darters, Cormorants, Egrets, Herons, Bitterns, Flamingos, Ibis, Pelicans, Storks, Pittas, Shrikes, Treepies, Crows, Orioles, Cuckoo-Shrikes, Minivets, Drongos, Flycatchers, Ioras, Wood Shrikes, Pipits, Bayas, Sparrows, Finches, Wagtails, Munias, Bulbul, Mynas, Falcons, etc.
Flora- Aam, Imli, Babul, Banyan, Ber, Dhak/Chila, Dhok, Jamun, Kadam, Khajur, Khair, Karel, Khejda, Kakera, Mohua, Neem
Safari Timings
Month Morning Trip Evening Trip
October 1 to 31 7.00 A.M. to 10.30 A.M. 2.30 P.M. to 6.00 P.M.
November 1 to January 31 7.00 A.M. to 10.30 A.M. 2.00 P.M. to 5.30 P.M.
February 1 to March 31 6.30 A.M. to 10.00 A.M. 2.30 P.M. to 6.00 P.M.
April 1 to May 15 6.00 A.M. to 9.30 A.M. 3.00 P.M. to 6.30 P.M.
May 15 to June 30 6.00 A.M. to 9.30 A.M. 3.30 P.M. to 7.00 P.M.
Considering ourselves to be the luckiest wildlife travelers, we had a fantastic time in the Ranthambore national park. We saw the best of flora and fauna, lush greenery, and a lot more. Time spent on watching a gamut of species of animals, birds, trees and plants was definitely priceless. It is surely among those exhilarating travel destinations that you must see at least once in your life.
All the best for tiger sighting :)