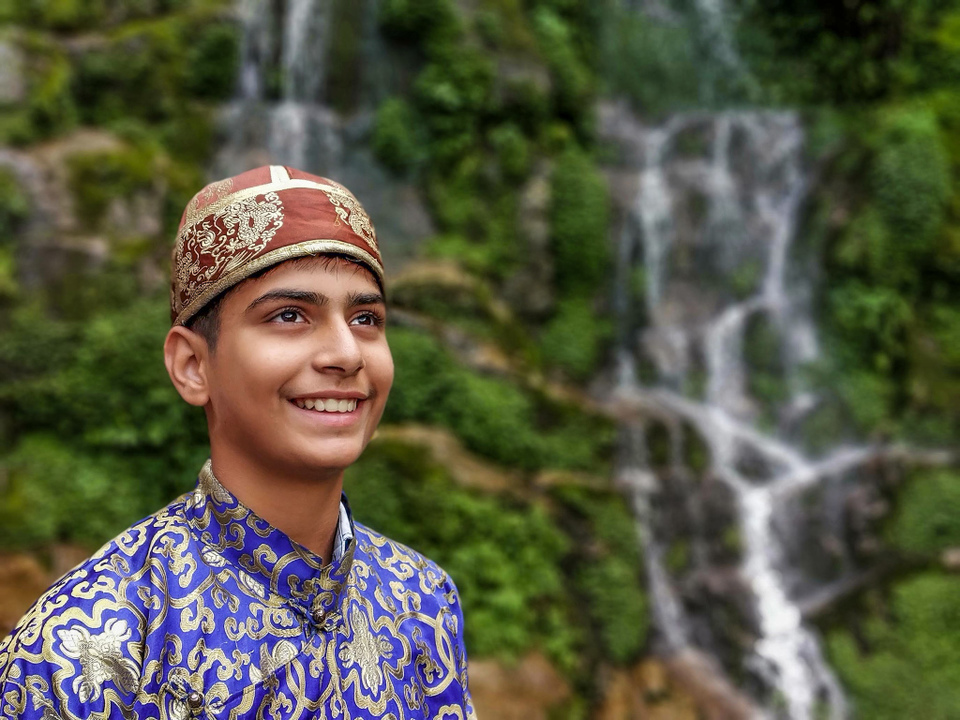 Where sound of scenic waterfalls calms one's heart, where white clear clouds come down to embrace one's presence and where breeze from dense green mountains guides one into its heavenly views, is where I realized that paradise is not always imaginary nor is it far. A place like this is indeed a treasure of our diverse nation. A nation that has incredible attached to its name and tradition attached to its roots.
Someone has rightly said, "Sikkim is where nature smiles."
Sikkim, a north eastern Indian state located 630 kilometers above West Bengal is the brother state to other 'seven sisters' states. The state shares its borders with Nepal, Bhutan and China.
Last year in May, we travelled to a north eastern state for the first time. As much as we were excited to witness pristine nature and authentic lifestyle, we were also looking forward to make our trip adventurous and memorable.
Down below, I have listed 9 memorable things to do when you're in the heavenly state of Sikkim. Not to mention, it is usually the small, unnoticed and priceless things that make an experience worth cherishing.
Also, if you find this blog helpful, do not forget to share it with your friends and family.
Happy Scrolling!
Eat Momos from Army Camp Canteens
Yes! just how unreal it sounds, the momos will not fail to impress your taste buds. Sikkim is home to three borders, which makes it a region for utmost security and protection. While on your way to East Sikkim and North Sikkim, you will come across quite a few check points and your local driver or guide is likely to introduce you to those canteens. These canteens are present in tourist spots like, Baba Mandir and Gurudongmar lake.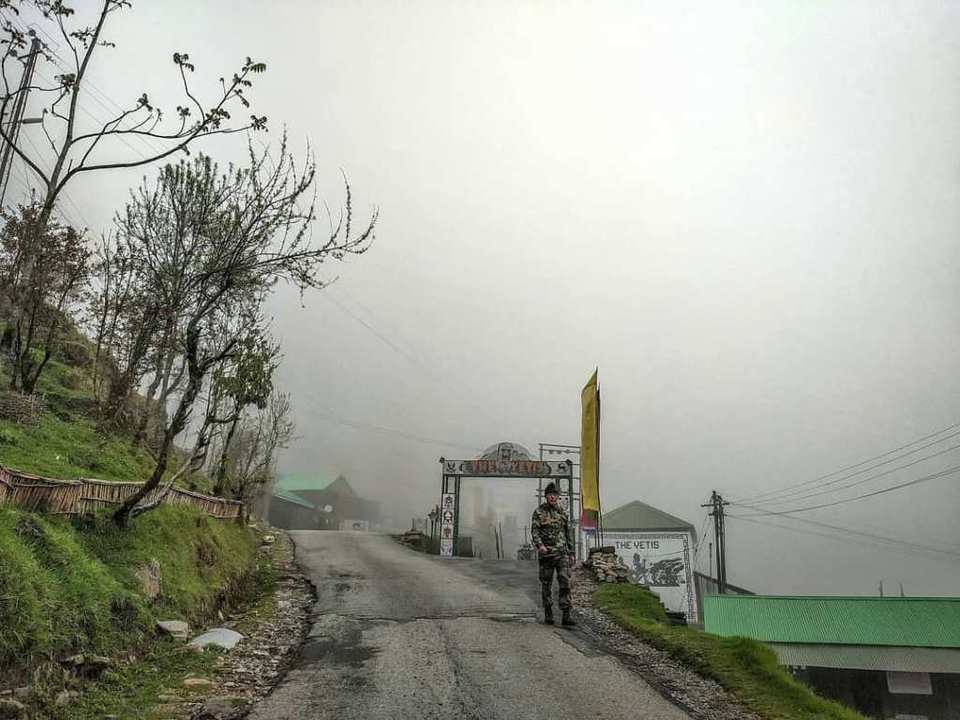 The momos served here are small in size, freshly steamed and filled with tasty fillings. They are prepared and served by talented army men themselves in a cost next to nothing. I remember eating eight steamy chicken momos for only 30rs in an army canteen opposite to Baba Mandir, East Sikkim.
Stop by Magnificent Waterfalls of North Sikkim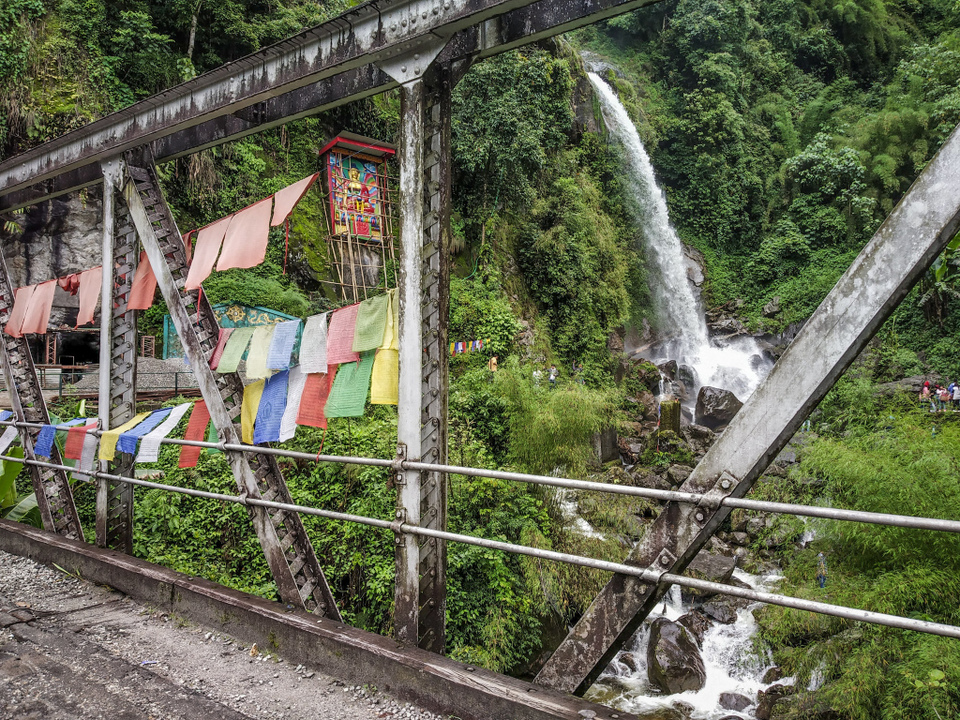 From Seven sisters waterfall to Amitabh Bachchan falls, the trail to North Sikkim is decorated by gigantic waterfalls and bridges. As you move towards the higher altitude, you'll be come across many such falls.

The feeling of standing at a height of 2000ft and witnessing a mighty waterfall that is flowing right in front of your eyes is something that shouldn't be missed. Further more, the bridges in Sikkim are beautifully decorated with prayer flags, which adds a unique vibe to the view.
PS- keep looking for moments when your vehicle will drive over small waterfalls on the way. It is crazy.
Try on Sikkimese Dress - Bakhu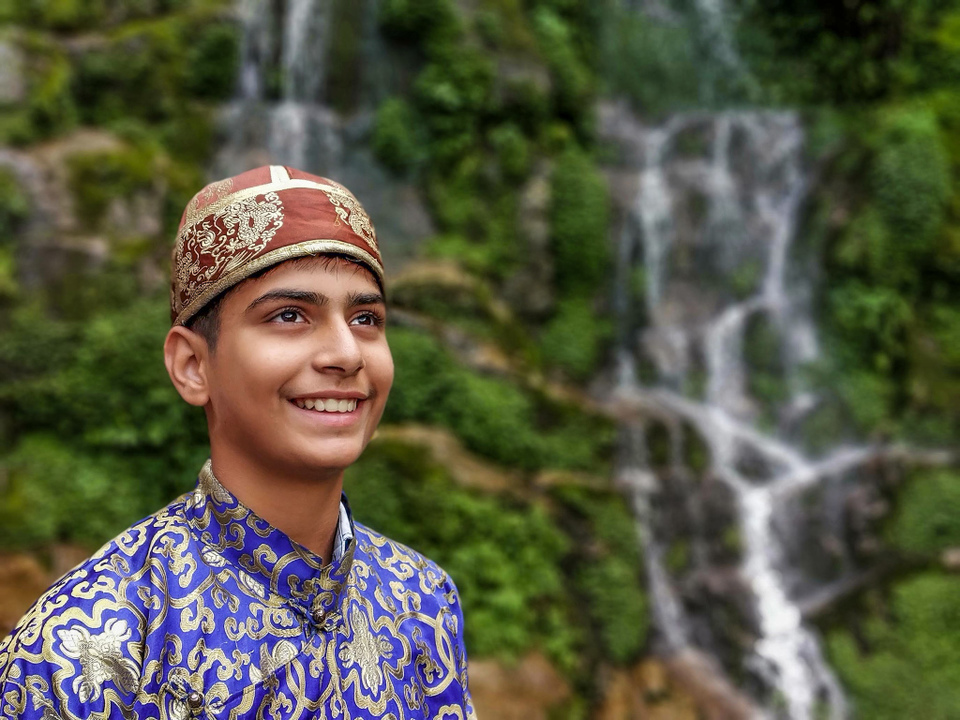 There is no better way of enlightening yourself with the ethnicity and legacy of a state than wearing its traditional attire. Bakhu, the Sikkimese dress is beautifully designed with urban and intrinsic prints, is light to carry and easily available in many tourist spots around Gangtok. It is cheap and will not charge you more than a hundred or two bucks to make your trip unforgettable.
Listen to Songs by local artists/Nepali folks
Bollywood songs are quite popular among the tour drivers in the state but if you want something to steal your heart and make a long lasting impression on you, then make sure to listen to the folk music of the state. In Sikkim, there is a large population of Nepali speaking people and artists who compose soulful and soothing songs in the language. Key is to ask your driver to play his folk songs while you drive your away into the lush green mountains.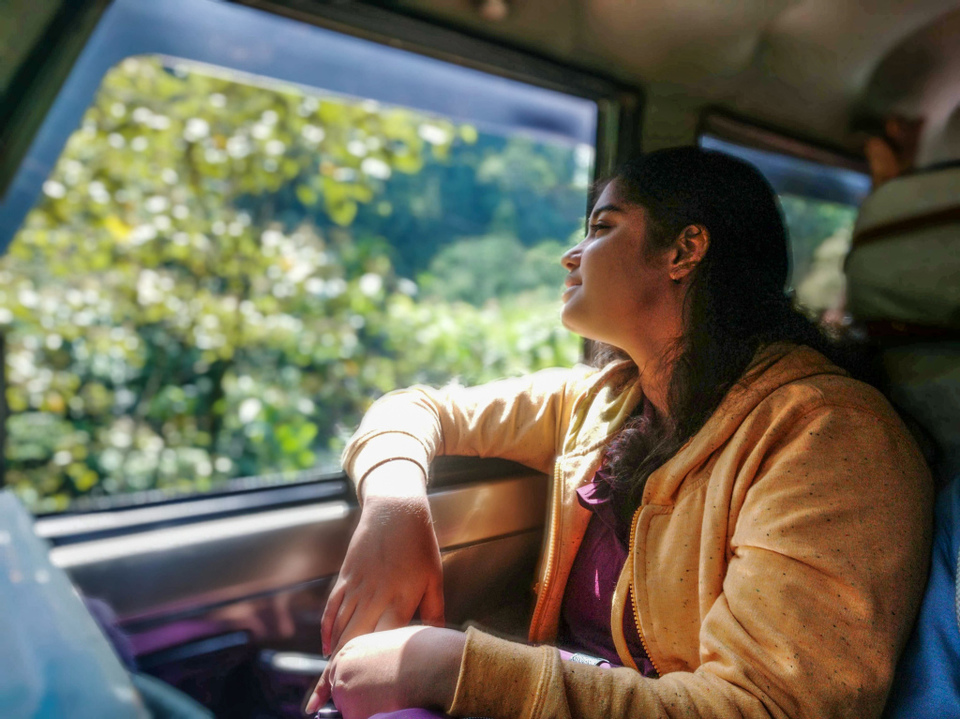 PS- Bonus of playing folk songs while on trip is to come home with songs that will remind you of the place and all the good feelings you felt while on the trip. (Song that I brought home with me was - Saili by Hemant Rana).
Dine in MG Marg, Gangtok
MG Marg is every tourist's go-to place during evenings as the street is beautifully lit and aroma of tasty food is filled in the air. There are restaurants and food corners for people with all preferences.
If you're a vegetarian, do not worry a bit as there are people from Mumbai and Delhi serving their homely food to tourists. Bombay Pakwan is one such restaurant in the MG Marg. On other hand, if you are a meat lover, then MG Marg will be no less than heaven for you. From adorable momos stalls to fancy restaurants like Hotlix and The Dragon Wok, there are plenty options to enjoy a delicious meal.
Visit Baba Mandir in East Sikkim
While you're ticking off little things from your list, do not miss out on major attractions in the state. Baba Mandir is one the most famous tourist attractions in the country. It is the place where you can immerse yourself in the stories of bravery and salute the national flag while you sing national anthem at the height of 13,000 ft.
Baba Harbhajan Singh was an Indian Army soldier who died in an accident in 1968 and since then soldiers of Nathula (India China border zone) believe that Baba, as they fondly identify him, has been protecting them from their worst enemies and high-altitude climatic conditions.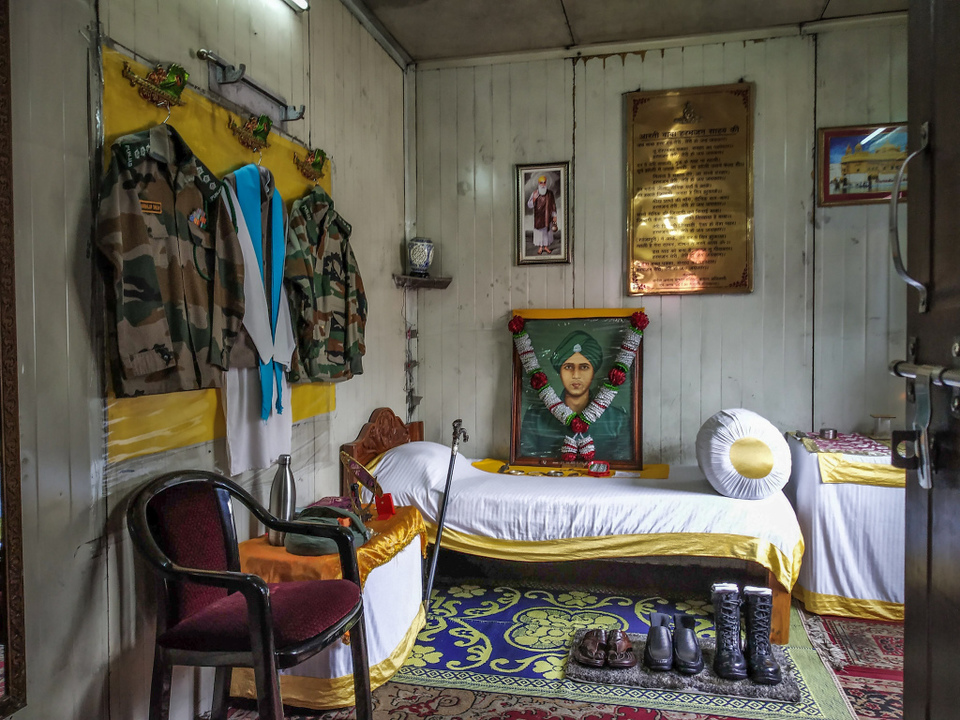 To know more about Baba Harbhajan Singh, you can read online or watch the Youtube video 'Plus Minus' by Bhuvan Bam.

Enjoy breathtaking cityscape frm Ganesh Tok
From the time we entered Sikkim borders, I was already awestruck by pretty houses, clean roads and systematic traffic management in the state. Being a photography enthusiast, I was also in a constant search for a good cityscape and my wish was finally fulfilled at the oldest Ganesha temple in the Gangtok city. One needs to walk a few steps to reach to the main temple to witness a view like no other.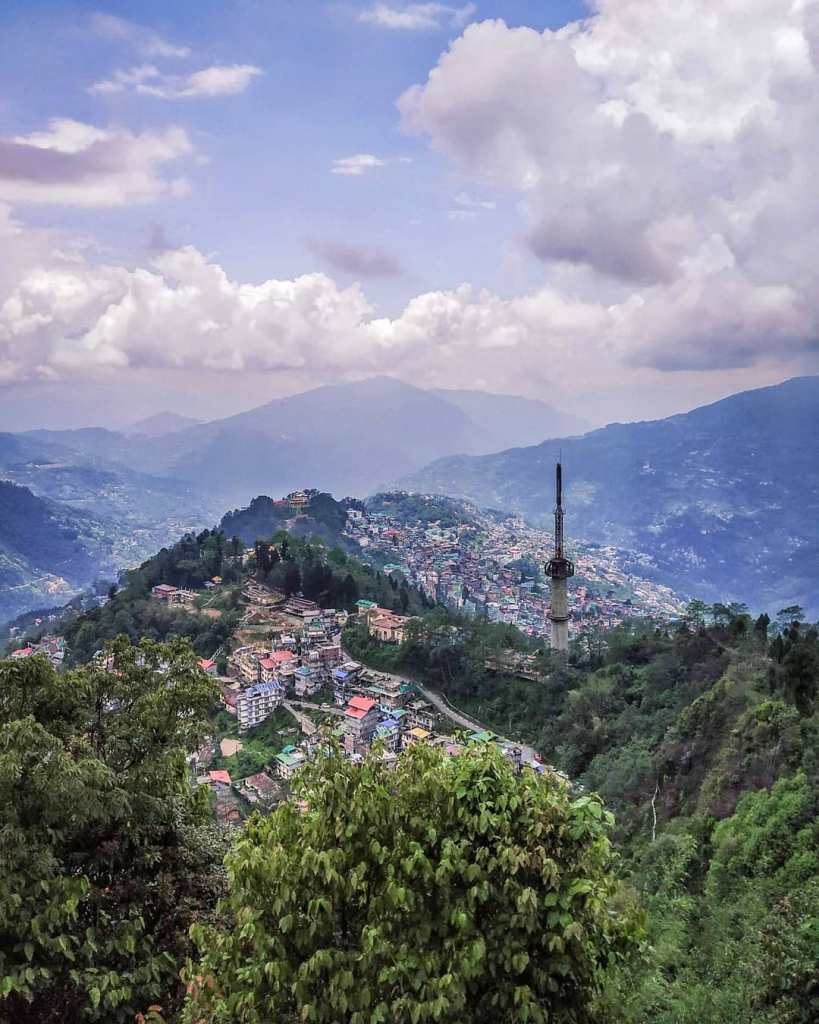 The view of colorful Gangtok city nestled in the green mountains and accompanied by white fluffy clouds, is all what you need to end your trip with a happy heart.

Rafting in Teesta River
Teesta river flows in the entire Sikkim starting from Gurudongmar lake in the North. Rafting in the waters of Teesta is a fun and peaceful experience at the same time. An instructor accompanies you as your gang hops on the boat wearing the provided life jackets and helmets. The rafting begins with waves hitting your boat and ends with a fun dip in the calm river. There are sufficient safety measures provided so one doesn't need to be scared. The feeling of swimming in the same river that has travelled the entire state is worth everything.
Spend minimum of two days in North Sikkim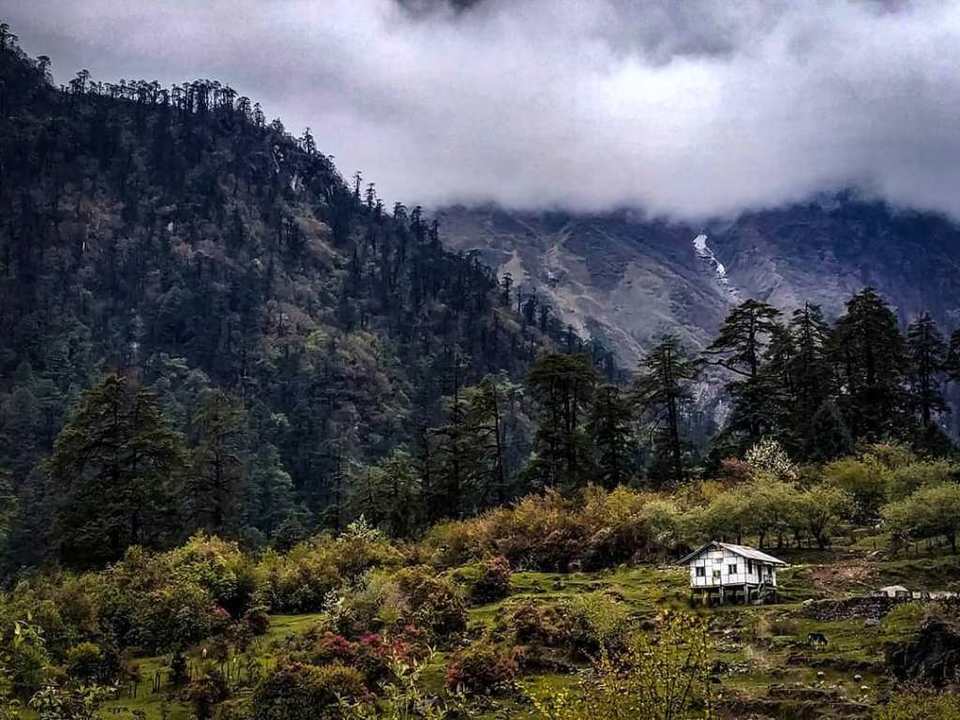 Who wouldn't want to spend few days in the hills surrounded by waterfalls and zero network? North Sikkim provides a gateway to small villages, lush green mountains, majestic fields, pristine nature, adventurous roads and zero network.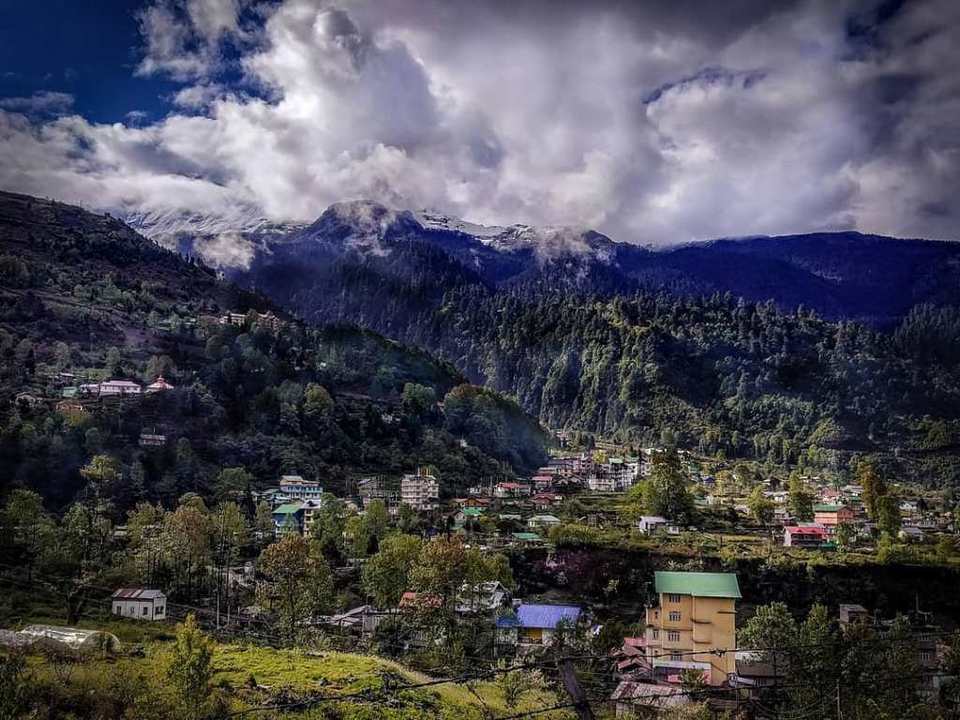 It is also one of the few places in the nation which has banned plastic items and bottles permanently. Few days without phone network will open a new world for you. Lachung, a small village near Tibet border, is home to two schools, one festival and zero police stations. The locals live happily together.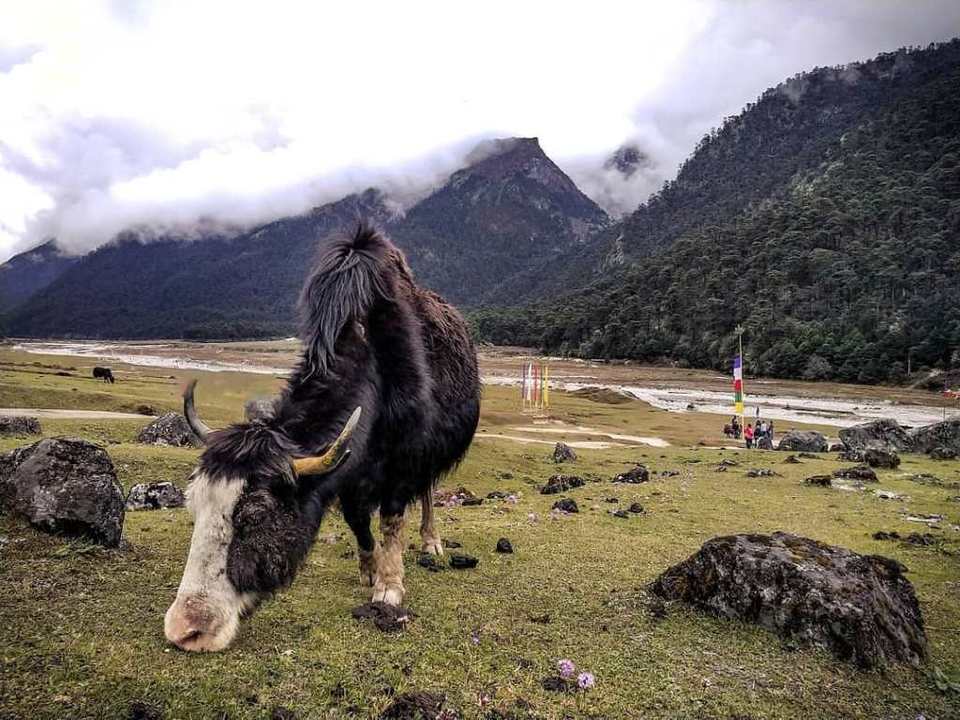 Places like Yumthang valley provide no less than a therapeutic experience to the travellers. You can sit and immerse your feet in flowing water as yaks graze in the backdrop and clouds hug the mountains above. North Sikkim is only six to seven hours of journey from Gangtok.
SOME MORE PICTURES FROM MY TRIP TO SIKKIM :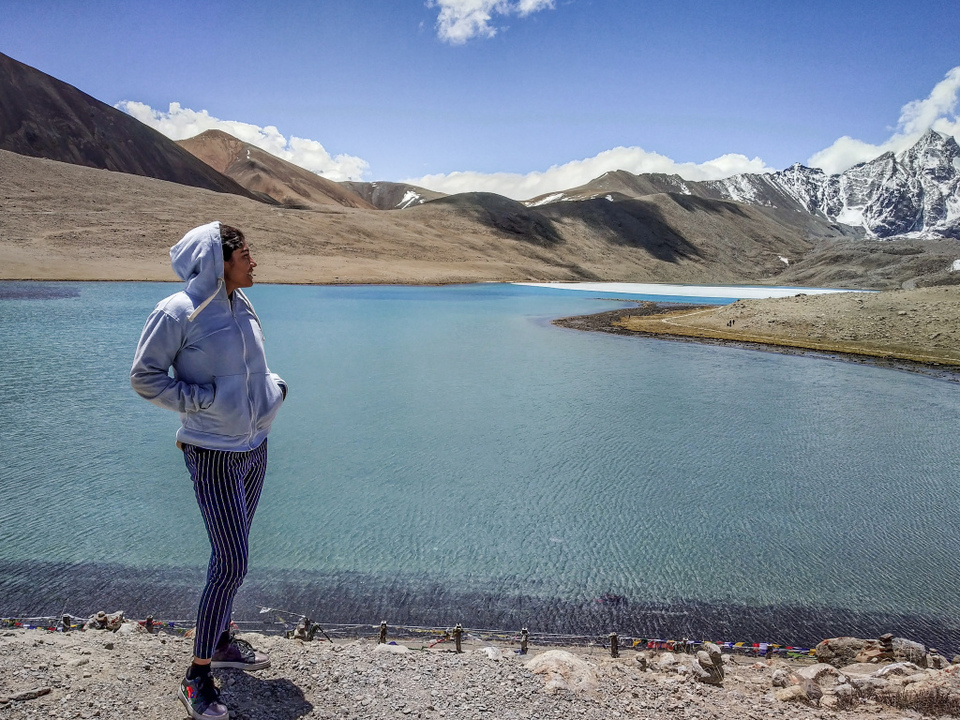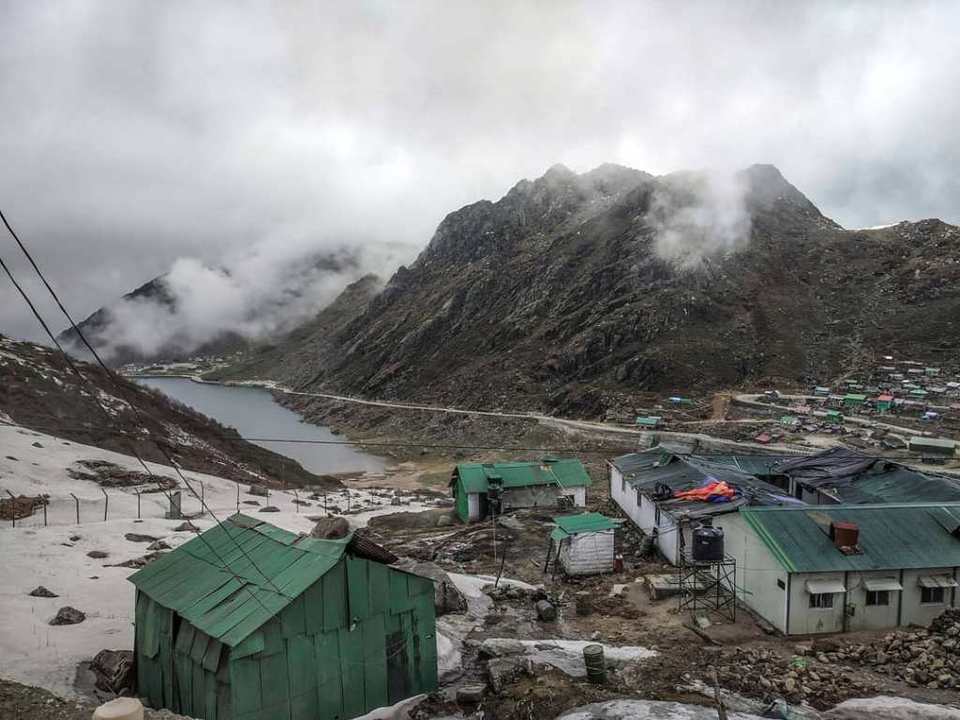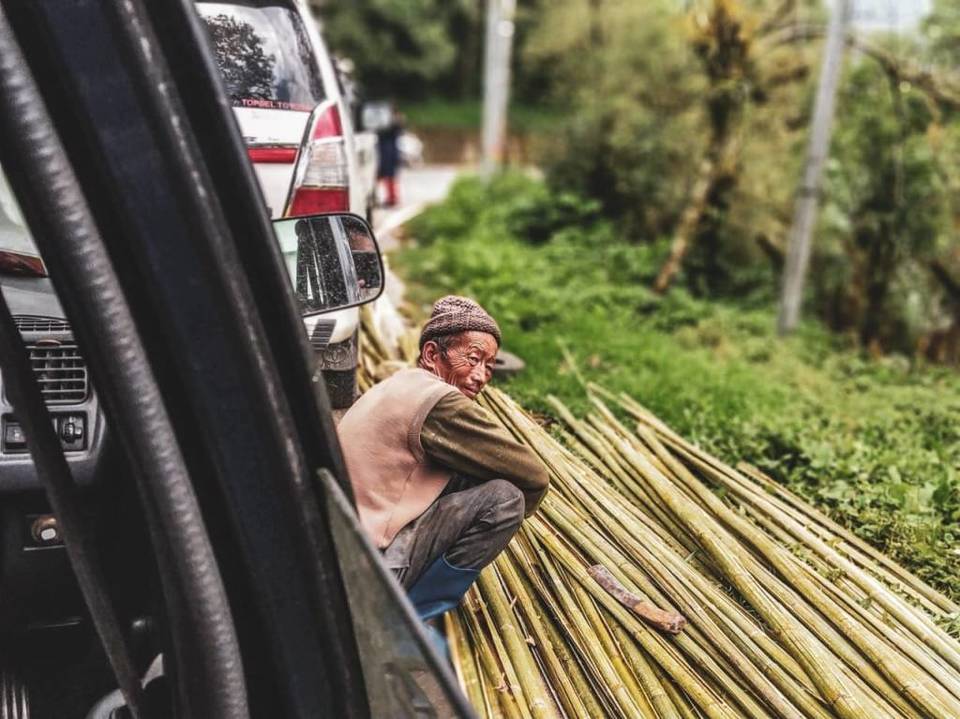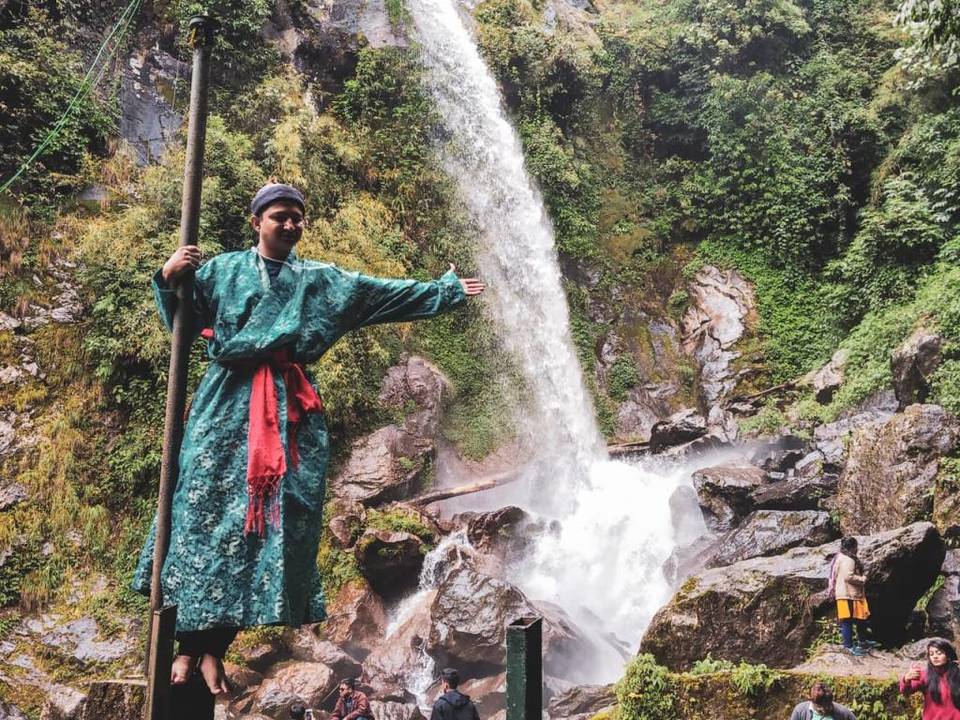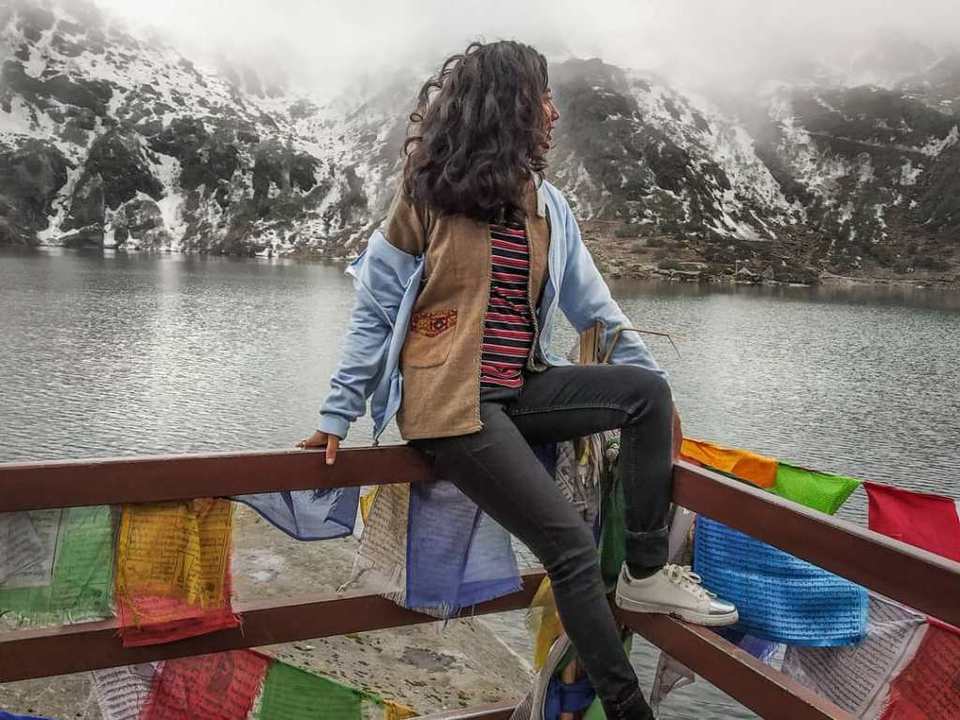 Sikkim is a place that will provide you with experience and memories like no other.
From helpful people to mesmerizing views, from tasty cuisine to long road trips, from breathtaking cityscapes to stories of bravery, this state will give you many reasons to feel at home and make you want to keep coming back to it's heavenly land.