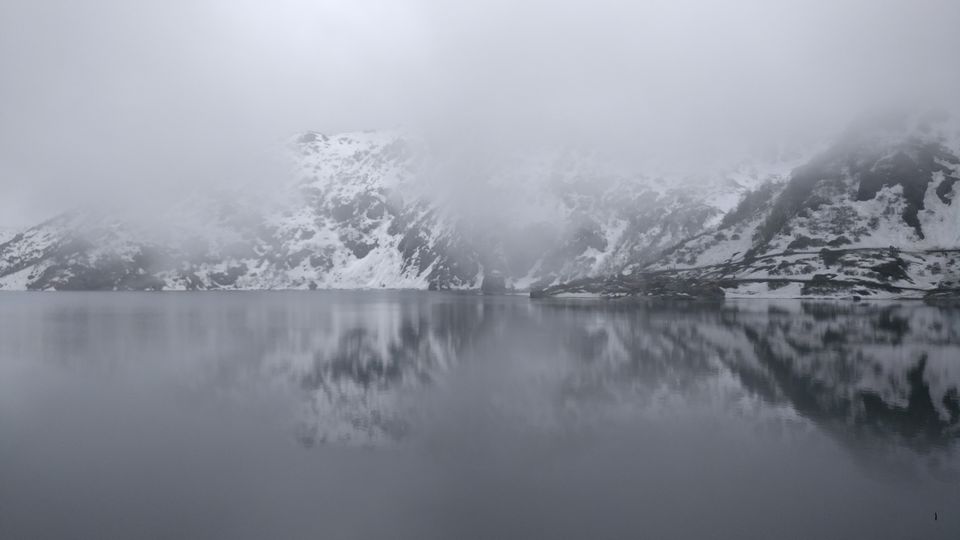 I had never been to Northeast India. Sikkim was always in the bucket list and there were huge expectations from this trip. Although there were some deviations, it was a fulfilling experience.
Sikkim - Overview
There are different parts of Sikkim and each part has to be covered at a stretch.
North Sikkim - You require a minimum of two-day-three-night to cover Lachen and Lachung. From Lachen, you can go to Gurudongmar lake and Kala while from Lachung, Yumthang valley, Zero Point and Katao can be covered.
East Sikkim - One day trip to Tsomgo(Changu) lake, Baba Mandir and Nathula pass.
West Sikkim - Requires around 2 days and 3 nights to cover Namchi and Pelling.
Gangtok - Places to visit are Banjhakri falls(you can also do paragliding here), Rumtek monastery, Ranka monastery, Tashi viewpoint(view of Mt. Kanchenjunga), botanical garden, and MG Marg road.
Note - You cannot travel in the night so the first day will be spent in reaching Gangtok. One more important thing to note is itinerary can only be prepared after arriving in Gangtok as some routes might be closed due to unfavorable weather conditions. So, I would advise you to book a hotel just for the first day and plan the rest later.
How to reach Gangtok?
There is one airport in Sikkim - Pakyong airport but flights via this airport are expensive as compared to the flights via Bagdogra Airport. The nearest railway stations are in Siliguri and Jalpaiguri. Hence, the viable options to reach Gangtok are to either take a flight to Bagdogra airport or take a train to Siliguri or Jalpaiguri and then, take a shared cab or reserved cab to Gangtok.
We took a shared cab from Siliguri. It cost us Rs 350 per seat. You can block seats if you want additional space by paying additional seat price.
You can also take a reserved cab(four-seater) which will cost around ₹ 2500 and stop at any place on the route. The road from Siliguri to Sikkim is enveloped with forests. You can see Teesta river along the route and you can do rafting if you are traveling in a reserved cab.
It takes around four hours to reach Gangtok. We reached in the night and booked an OYO near MG Marg road. All travel agencies, restaurants, shops are located on the MG street so you should book your hotel nearby MG street. There are many restaurants here and you can choose one suiting your palate and pocket.
We did not have our permits ready so we decided to spend our day local sightseeing. We took a cab from Rumtek taxi stand near MG Marg and visited Rumtek monastery, Ranka monastery, and Ban Jhakri waterfalls.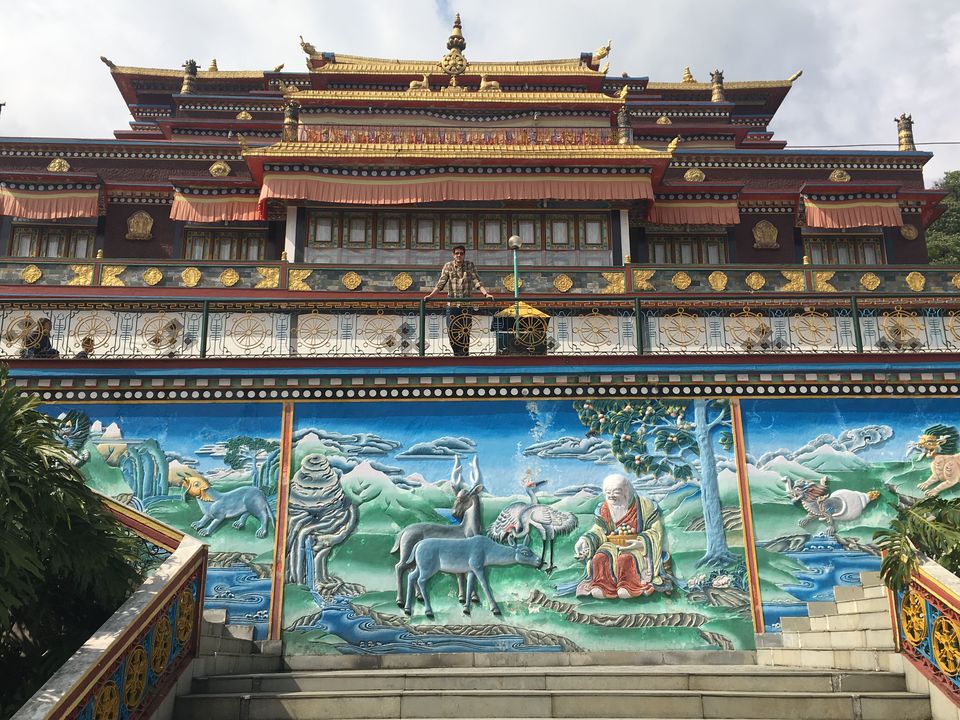 The cab cost us ₹ 1200 which seemed a fair price for the distance covered. The monasteries are very peaceful and have magnificent views. You can also go inside the prayer hall and meditate. Some monks were roaming around while others were studying. I was curious to know about their lifestyle and purpose but did not interact with them.
We had booked a three-day-two-night tour to North Sikkim. It was a shared tour which meant nine people were to travel together in a bolero or Safari. The tour included lunch, dinner, accommodation, and travel. We started at 11 am in the morning from the Vajra bus stand to Lachen.
Lachen is around 120 km from Gangtok and takes around four hours to reach. The road spirals as you go up and you might feel motion sickness. There are rough patches along the way but the surrounding views compensate for this little trouble.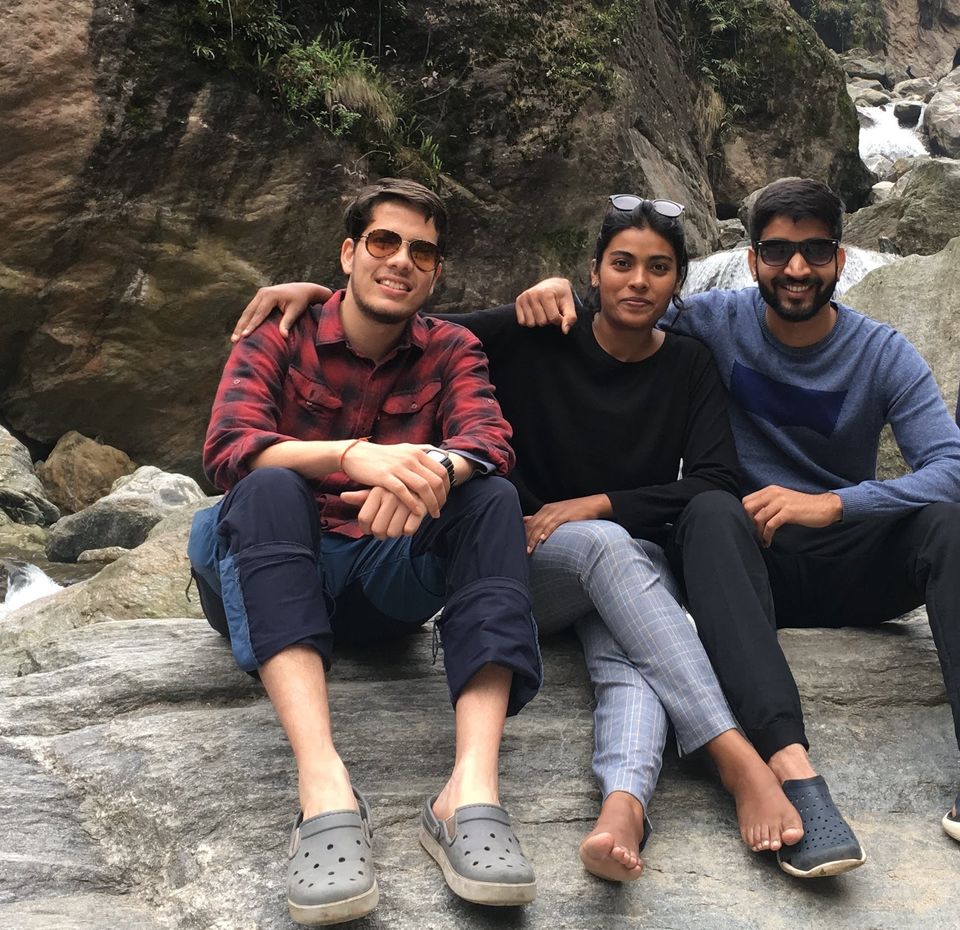 We reached Lachen in the evening. Our stay was in a homestay. It had the basic amenities and it was very neat. The only meal you get here is rice with pulses and, a vegetable curry or chicken curry. You can also go for a walk in the cold and gaze at the clear skies.H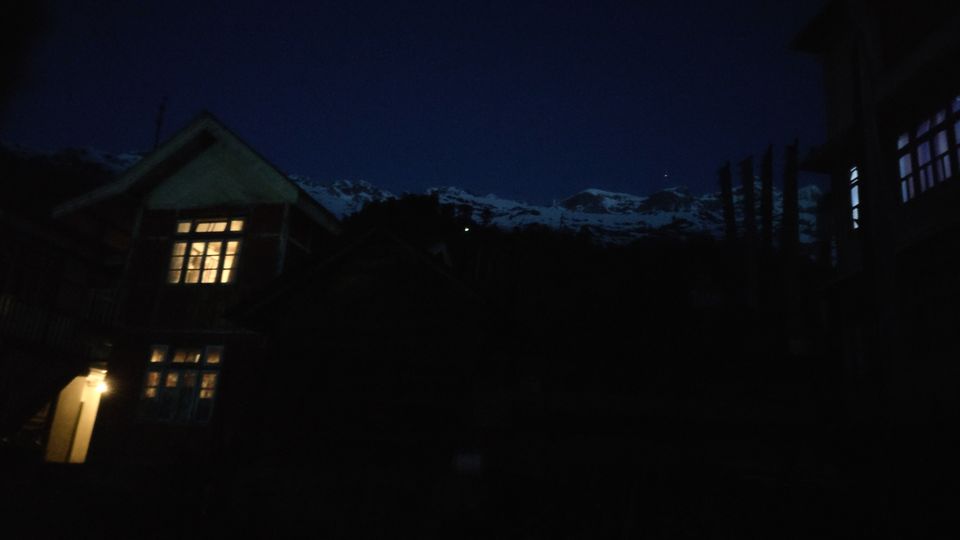 We left for Gurudongmar lake at around 5 am in the morning. In the breakfast, you will get bread and jam, Maggi and eggs. The bread was frozen which was then heated and it became very soft and yum.
Although I could not enjoy the scenery due to bumpy roads, the landscape on this route is the best of all as confirmed by my friends.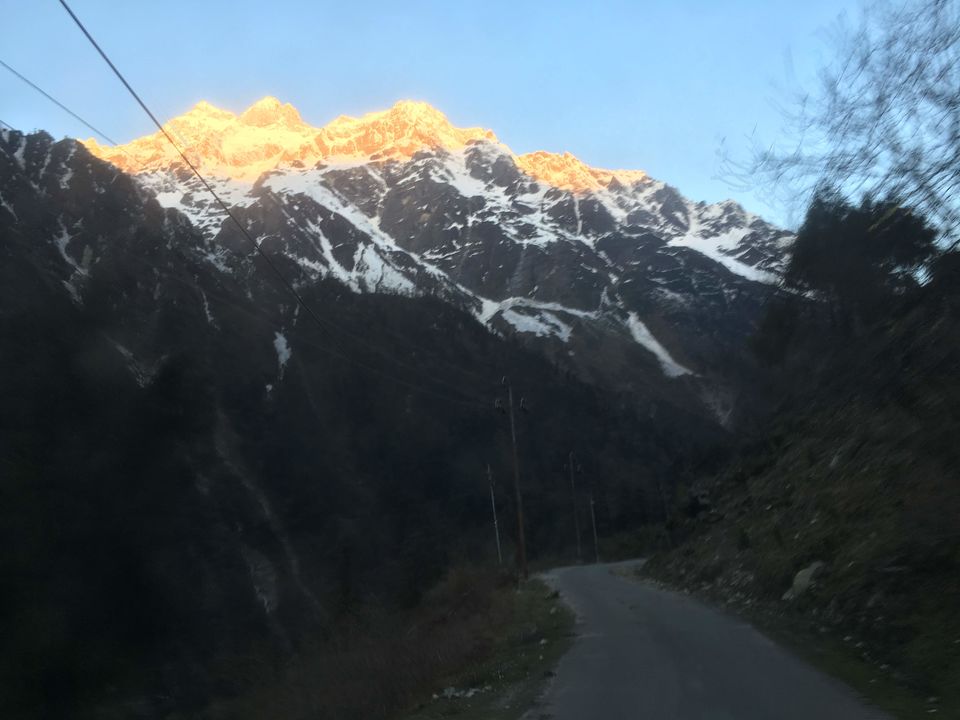 We reached army camp which is at 14,000 ft and lies 12 km before the lake. The army is at your service here too. You will get warm water, tea, and biscuits sponsored by the army.
The road from the army camp to the lake is smooth. During our visit, the lake was covered with thick ice. The lake is situated at an altitude of 18,000 ft and your breath might become heavy here. So, it is advisable to carry camphor or any tablet to increase oxygen intake in case you feel uneasy.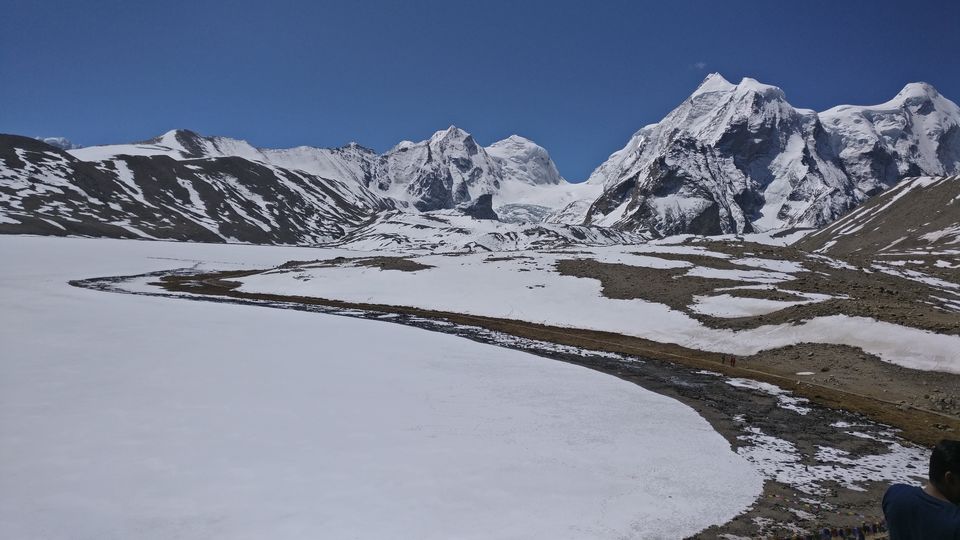 We forgot to take snow boots but we couldn't stop ourselves from getting ourselves into the snow. We climbed up the snow with bare feet and our feet went numb. It was a bit risky but totally worth it.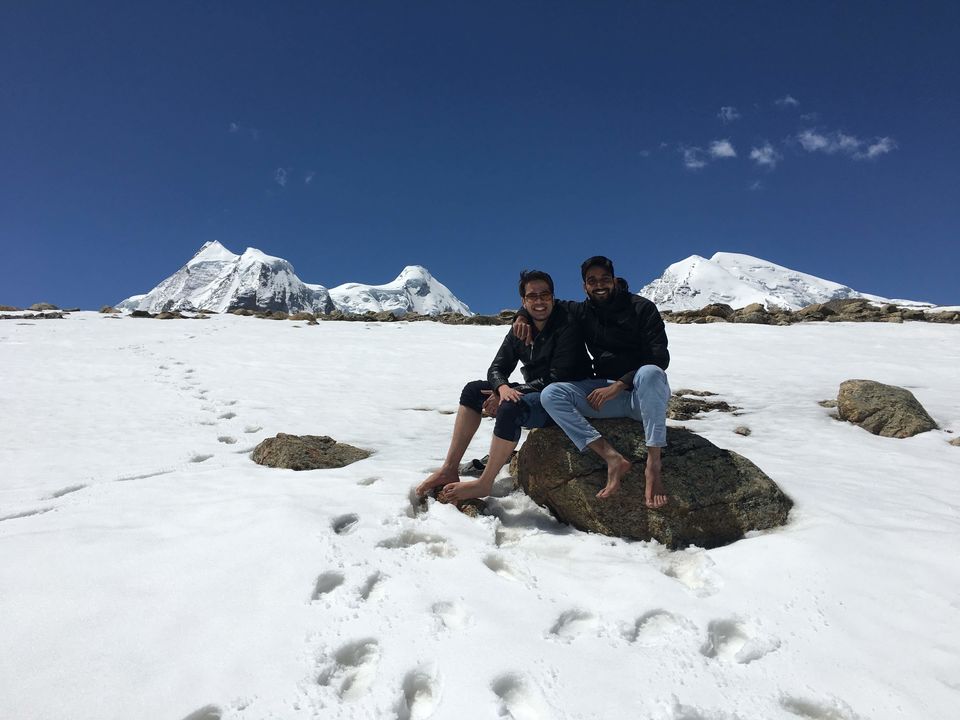 After playing in the snow, we returned to Lachen for lunch. Again, you will get rice and curry. After lunch, we started for Lachung, which is around 47 km from Lachen and takes around two and a half hours.
By the time we reached Lachung, it got dark and we had to go up the slope if we were to take a stroll. Hence, we calmed our horses and went to sleep.
We left for Yumthang valley around 6.30 am. It took around one and a half hours to reach there. The Yumthang valley is surrounded by snow mountains and a river flows in the middle of these mountains. You will not tire watching this picturesque scene.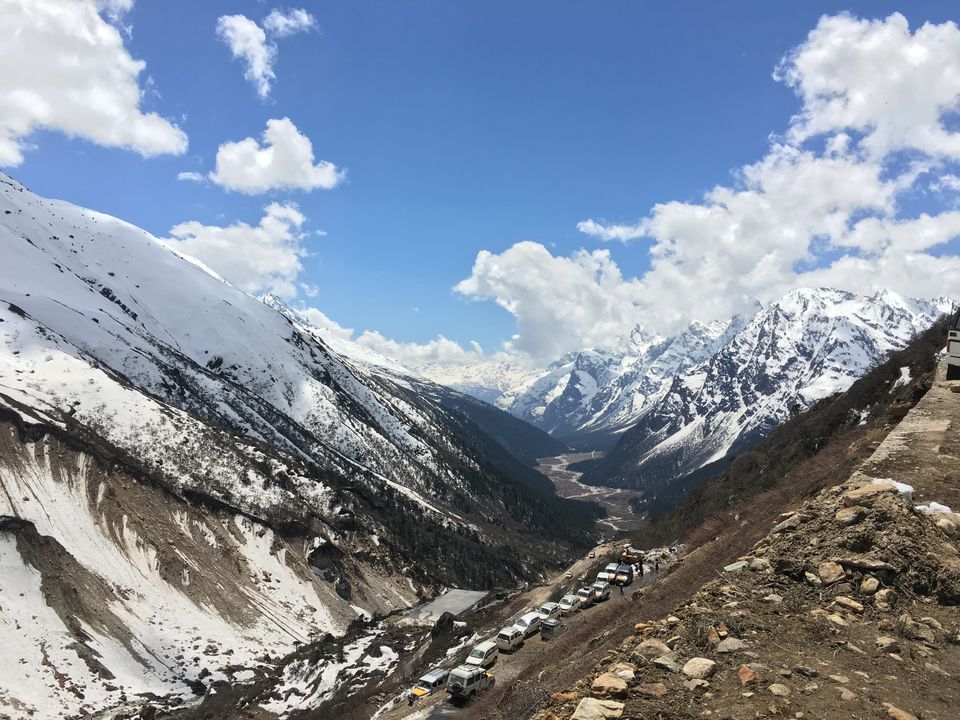 We had our breakfast marched ahead for zero point. Zero point is another one hour from the valley. This time, we had our gum boots and gloves. We enjoyed sliding in the snow. You get a very clear view of Yumthang valley from the zero point and you should definitely click some good snaps here. You can also get alcohol at stalls at the zero point just in case, it gets too cold out there.
We returned from zero point to Lachung, had lunch and started our return journey to Gangtok.
Thoughts on shared tour - Siting at the back is very uncomfortable and you will not be able to enjoy the views. Secondly, the driver won't be poking you for timing and everyone will come as per their comfort so your time might be wasted. It is economical as they were charging around ₹ 25,000 for the individual vehicle.
Note - You will need to pay an additional amount to the driver for zero point. The charges are Rs 2,500 per vehicle.
We had booked our day for Tsomgo lake tour. This was again a shared tour with the trip costing ₹ 500 per head. We were scared because of our previous bumpy experience but we were thrilled when we came to know that this time, we would be riding in a Traveler. In addition, the roads on this route were well built.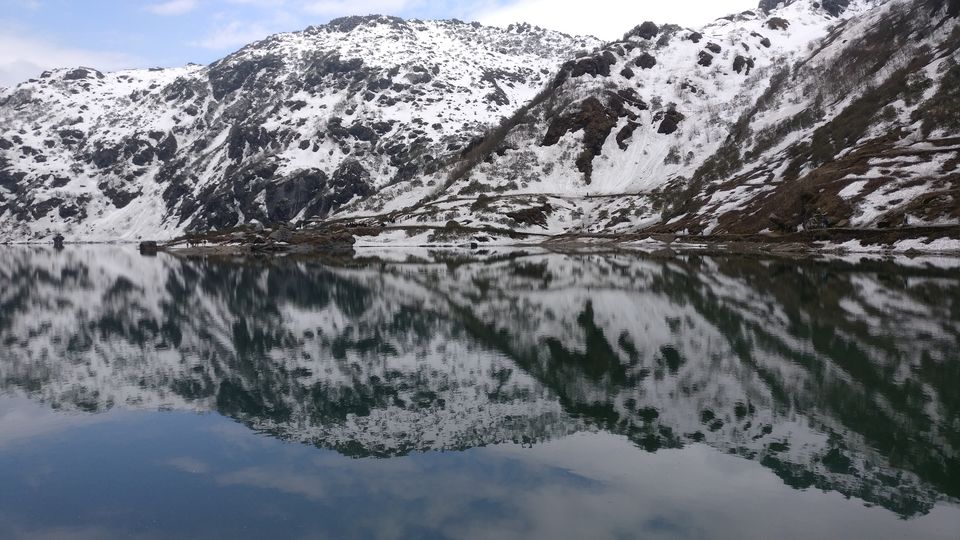 Tsomgo was not frozen amidst the snow-covered surroundings. There is also Asia's highest ropeway here. You need to wait for around two hours in the queue to sit in the ropeway. You should try this if time permits you. We had limited time and missed out on this.
We went to Baba Mandir, which was constructed in the memory of Captain Harbhajan Singh. The temple is one of its kind and it is believed that the water near the temple is sacred and has the ability to cure illness.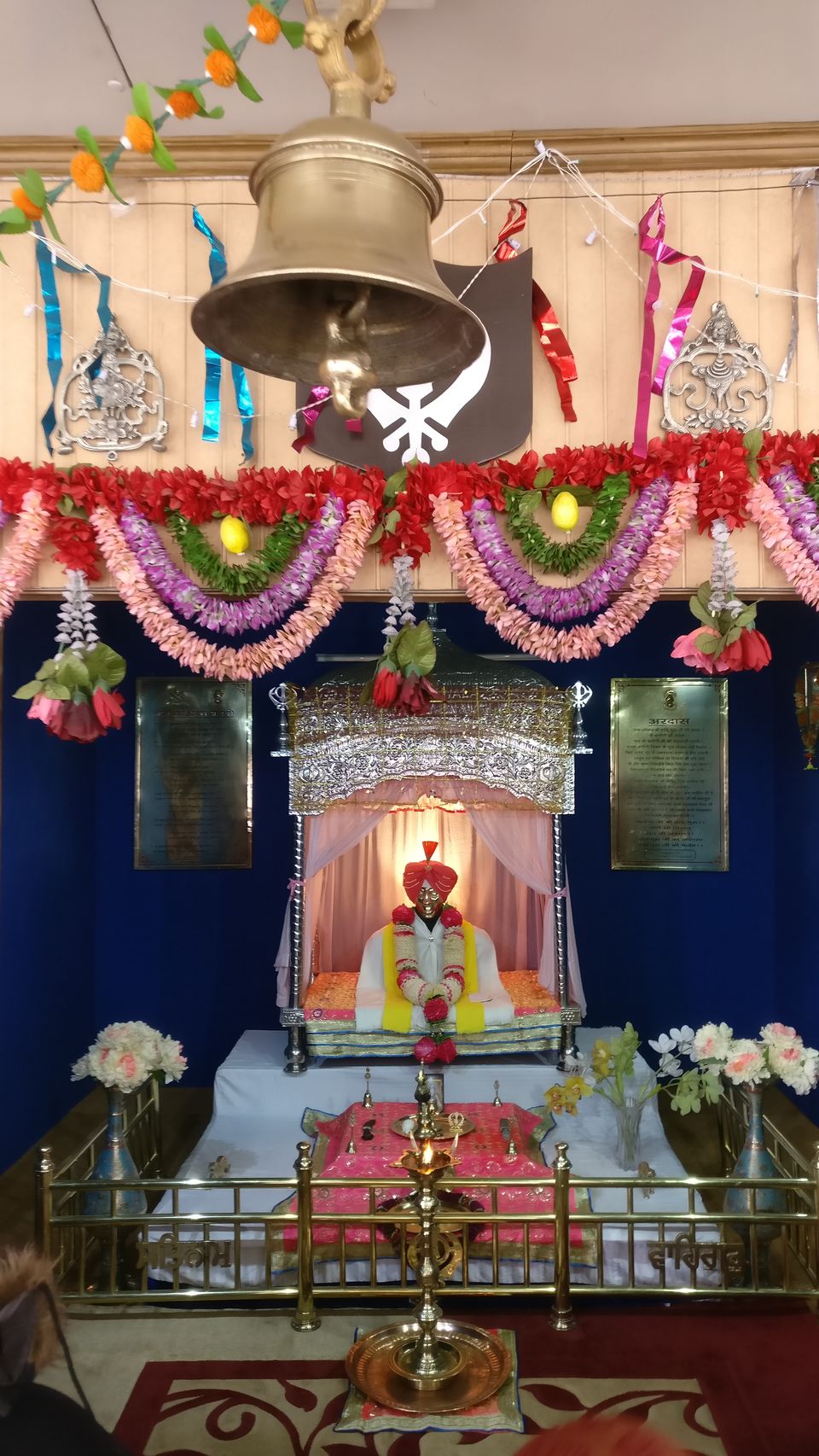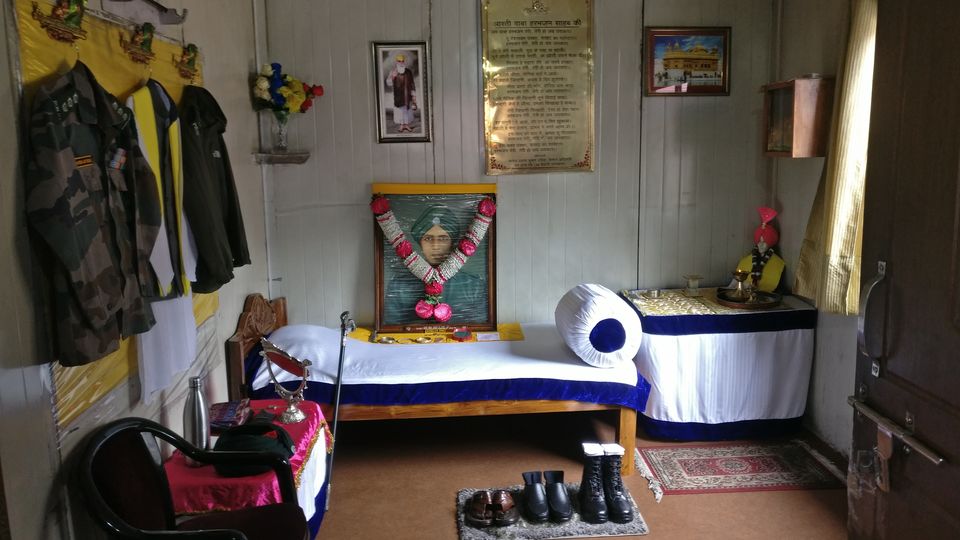 From the baba mandir, we backtracked towards Gangtok. In the midway, we stoped to have some fun in the snow. Sliding in the snow here was an exhilarating experience. After two slides, we were covered with ice inside out.
Pro Tip - Don't slide on the same track again and again, otherwise, your hips will be bruised.
We were left with one day, which was not sufficient to cover West Sikkim. In addition, we had a morning flight next day from Bagdogra so we had to reach Siliguri a day before. So, we had breakfast and booked a cab for Siliguri. We booked a reserved cab this time and it cost us ₹ 2,300. We spent the rest of the day chilling in Siliguri and left for our home the next day.
Frequent Searches Leading To This Page:-
sikkim group tour, darjeeling sikkim tour package cost, enthralling group tour of sikkim , gangtok darjeeling sikkim journey, sikkim tour package from bagdogra