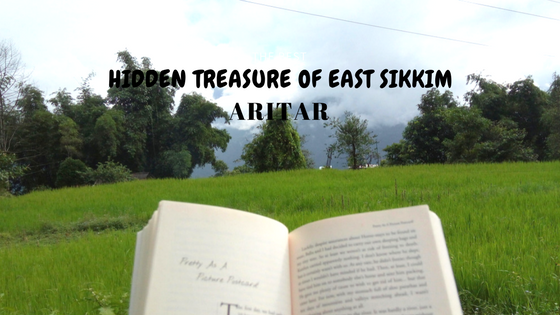 HIDDEN TREASURE OF EAST SIKKIM
Just when my travel hang-over was not settling anything for less, after my 20 day long trip from South East Asia. Six day holiday started giving me crazy travel itch all over again. And, I decided to give festive chaos a miss, and escape to the land of wonder-"Sikkim" absolutely unplanned. "All I knew that I needed to head somewhere up in the hills to get some respite from the atrocious humid climate of Kolkata".
So, with just a bus ticket that I manage to grab last minute, I arrived with my bag full of excitement and some bare essentials in Siliguri, after 17 hours of arduous journey (P.s. Kolkata to Siliguri highway is not really in perfect condition, so keep the road trip as a last resort). After managing to put myself in a ready-to-go further state, I grabbed another state bus ticket for Rs. 150 to Gangtok, which was about 125 kms from Siliguri (4.5 hours journey). Reached Gangtok at around 8.30 pm and quickly marched into the famous M.G. Marg, where I had thoughtfully pre-booked a bed & breakfast accommodation. Although, there are plethora of good and budget hotels/guest house in this strip.
I had already visited Gangtok quite a few years back, so wasn't very keen on doing the city sightseeing again. As my initial idea was to head somewhere, where it was absolutely peaceful.
Yes of-course, to get the glimpse of Gangtok city in a single day, some of the must do places are Nam Nam view point, Chorten Monastery, Cable car ride, Flower Show, and some of the other attractions are the Changu Lake, Baba Mandir, Nathula Pass which would require 1 full day and an inner line permit to be visited.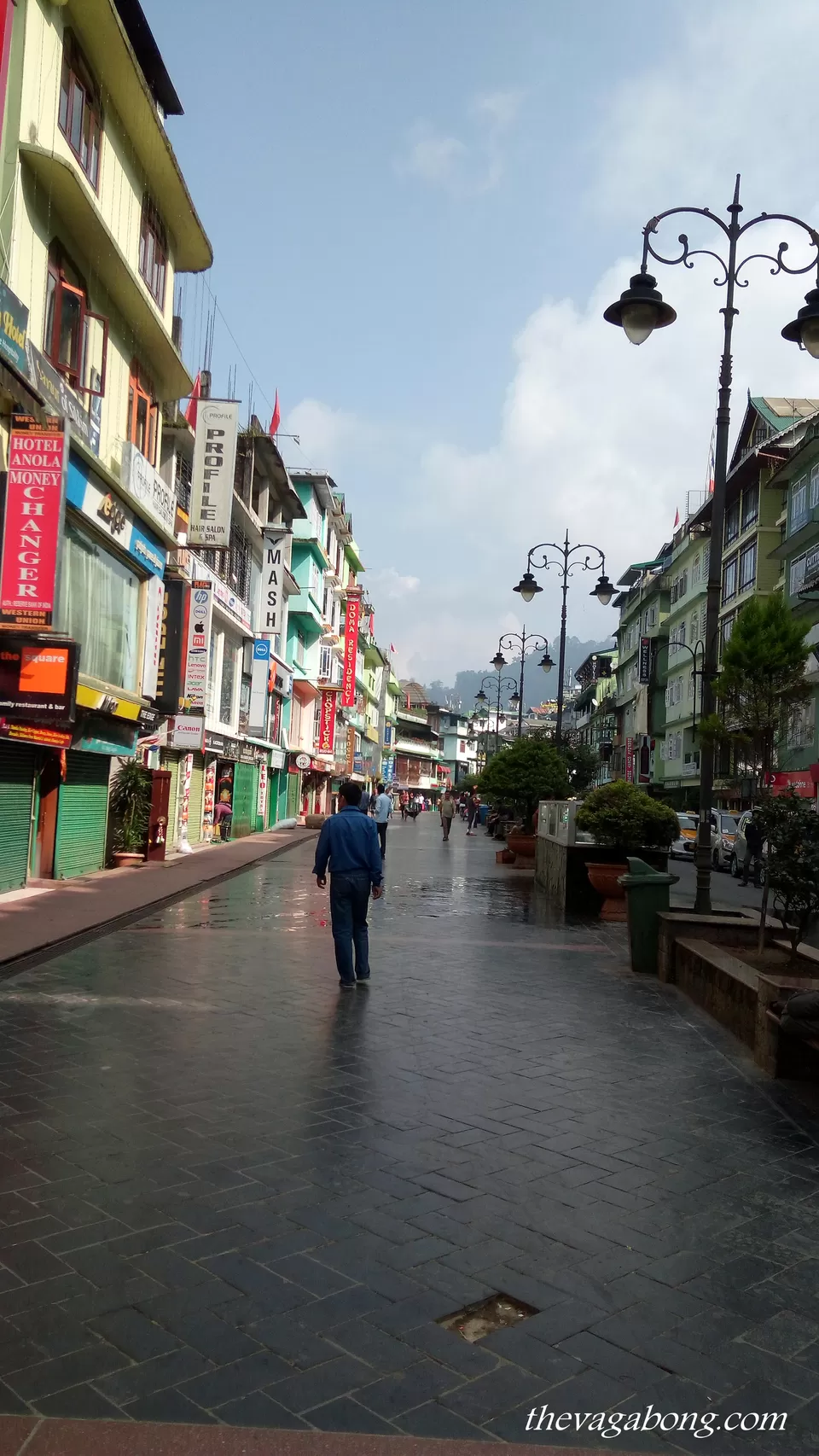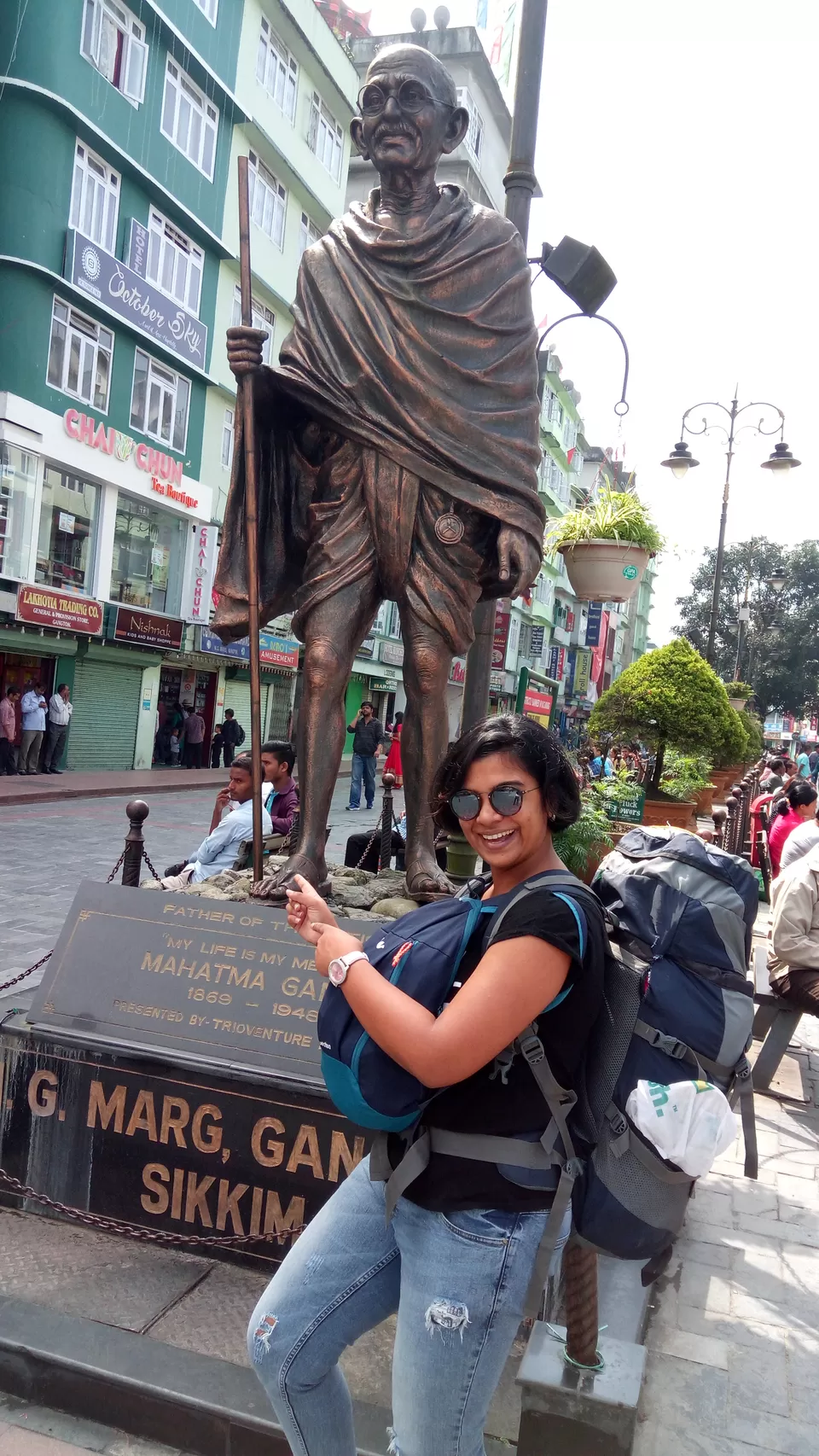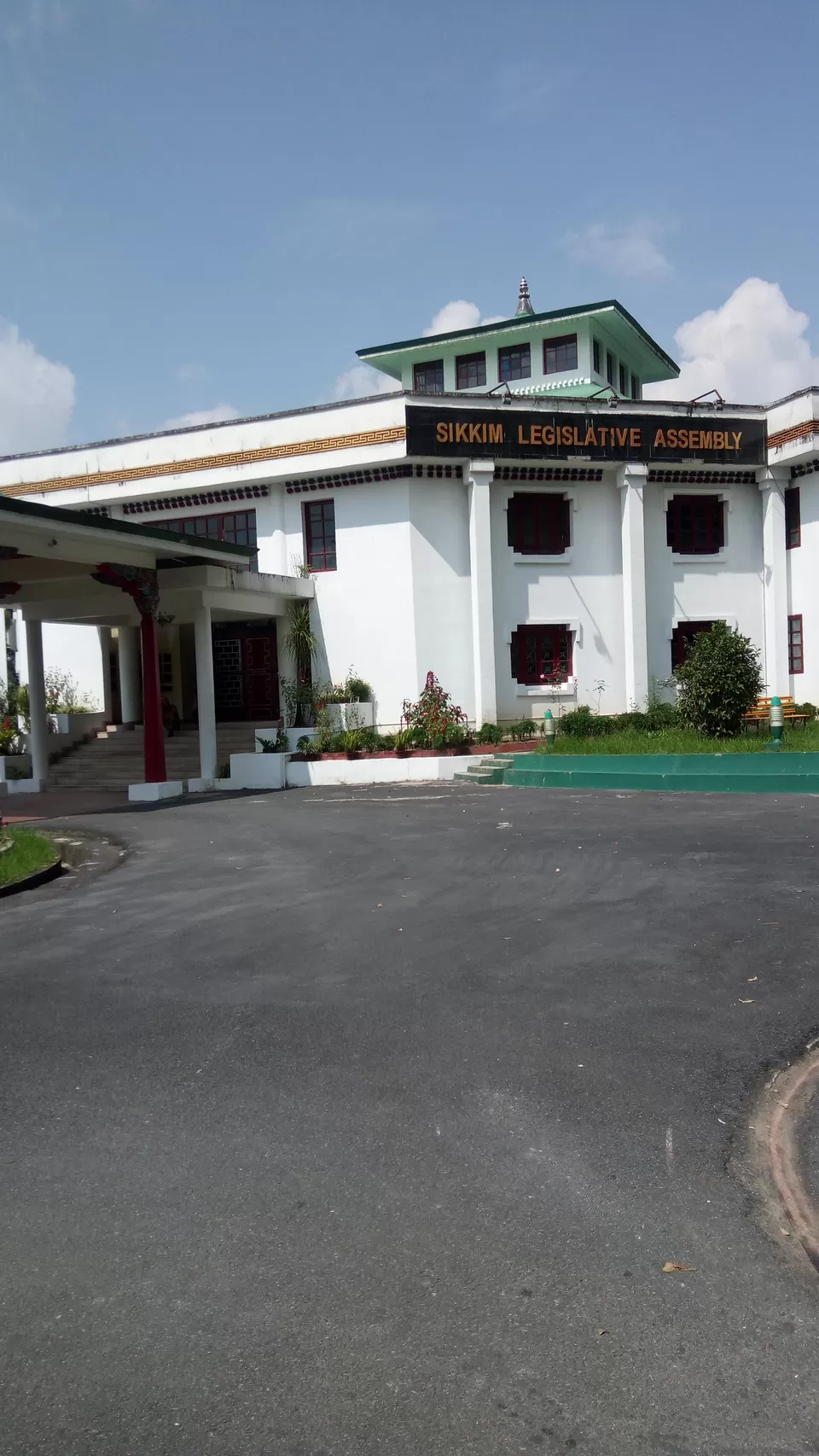 While having to choose between which directions to head from Gangtok, I stumbled upon this idyllic place called Aritar situated on the old silk route in East Sikkim and at a distance of approximately 2.5 hrs from Gangtok.
This place is also near to some of the famous picturesque spots like Zuluk, Nathang, Kupup, old Baba mandir in East Sikkim.
And, it so happened that I luckily got in touch with one of the resort owner in Aritar, who is also well known in Sikkimese traveler community. I contacted him, and found myself really lucky to be invited to stay at his beautiful property that he owns in Aritar, that too in just one day notice. As, it was festival time in Kolkata, so getting a booking anywhere in the neighboring state was nothing but a big luck.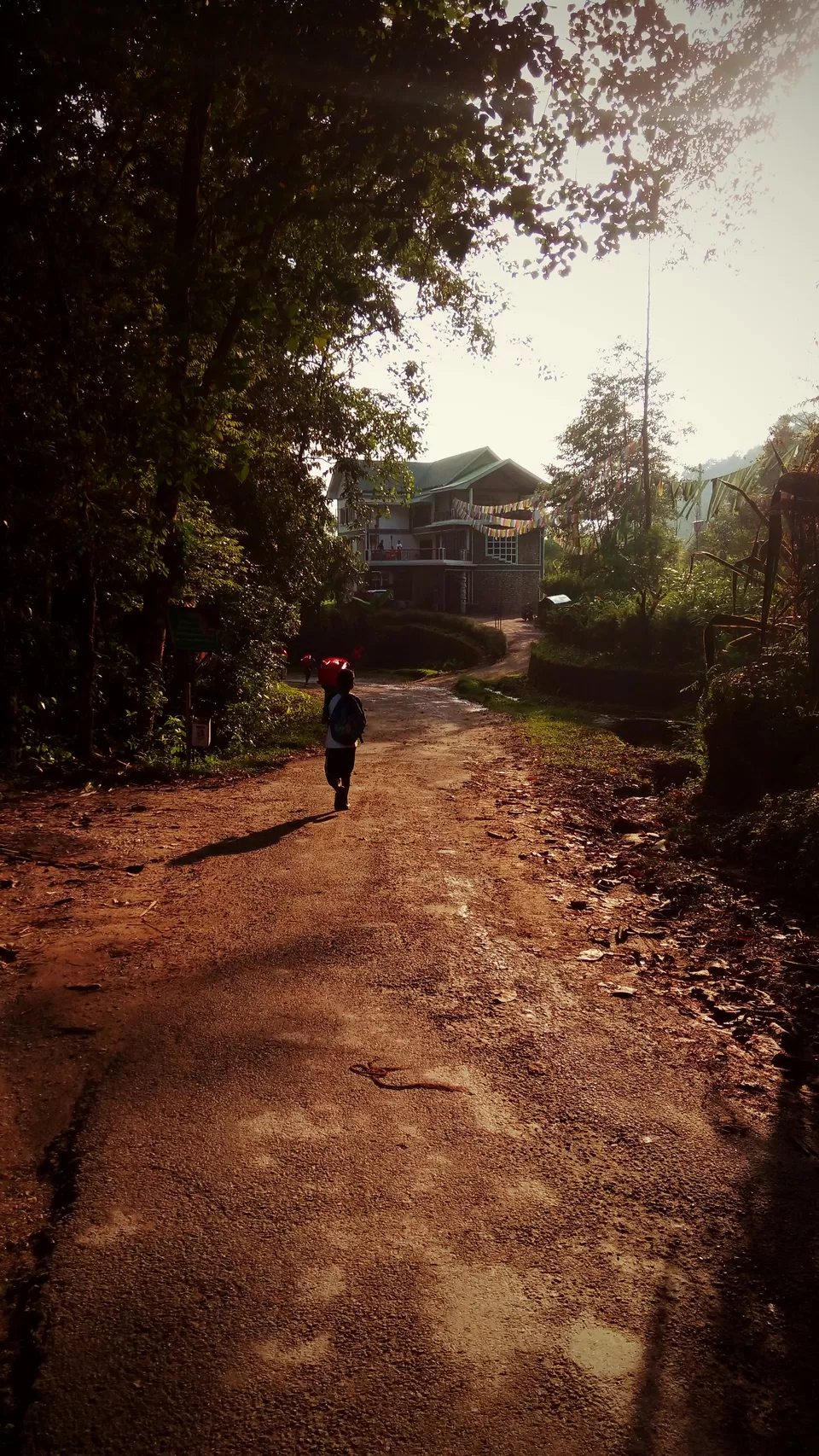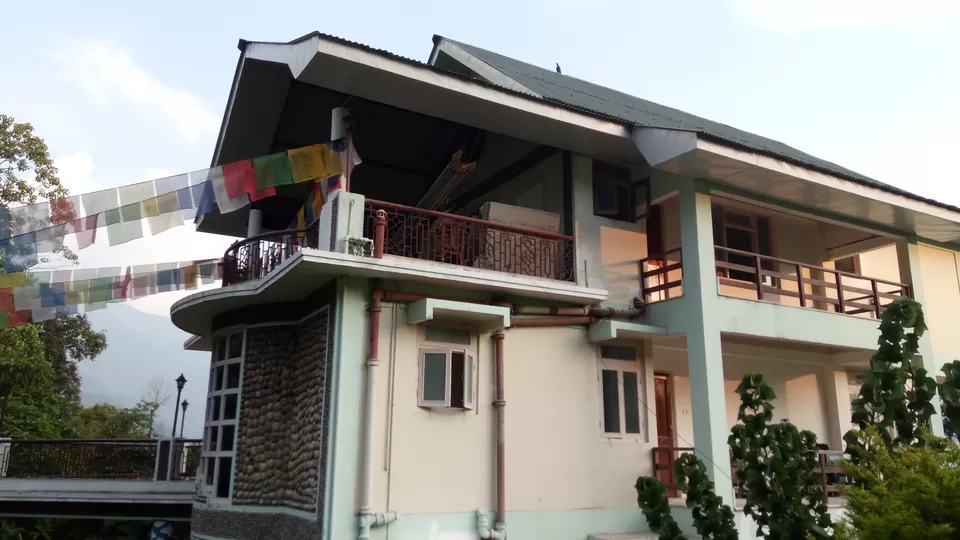 Since, I was travelling solo, booking a cab would have been tad expensive for me, as they were charging anywhere between 2500-3000 Rs. So, as suggested by my friend, I headed towards the Gangtok shared taxi stand and managed to get a seat to Aritar for Rs. 130 (Jackpot!!). Took me about 3 hrs on a not so smooth drive to reach Aritar. The cab driver happened to drop me off right in front of Orange Court Resort, where I rightfully decided to park myself for the next three days.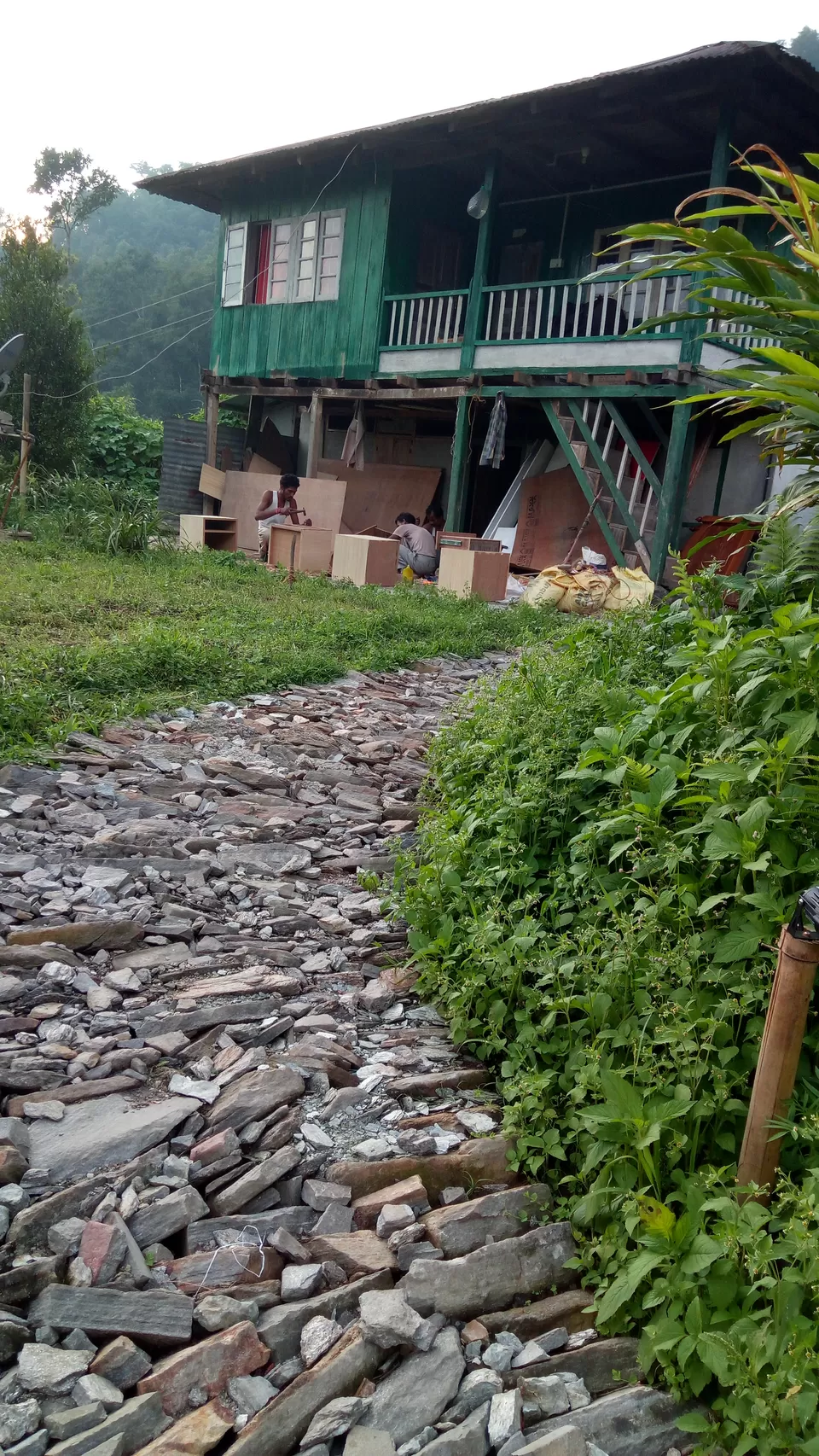 Aritar is a small hamlet nestled in the East Sikkim hills neighboring West Bengal on one side and Bhutan on the other side. Aritar is an ideal base for trekking, bird watching, hiking and many such activities and most of the tourist who are willing to visit the famous Zuluk , Kupup, Nathang and Old Baba Mandir, stay at Aritar.
Narrow hilly pathways and little streams of water gushing through the same is quite a sight often. The resort is very conveniently located on the main road of Aritar and is very easier to find. The moment I checked into the room, it felt like home away from home. This resort has many spacious rooms on the three floors and a huge farm land at the backyard, giving it a perfect nature backdrop setting. The owner is very reputed in this area and meeting him felt like a long lost friend.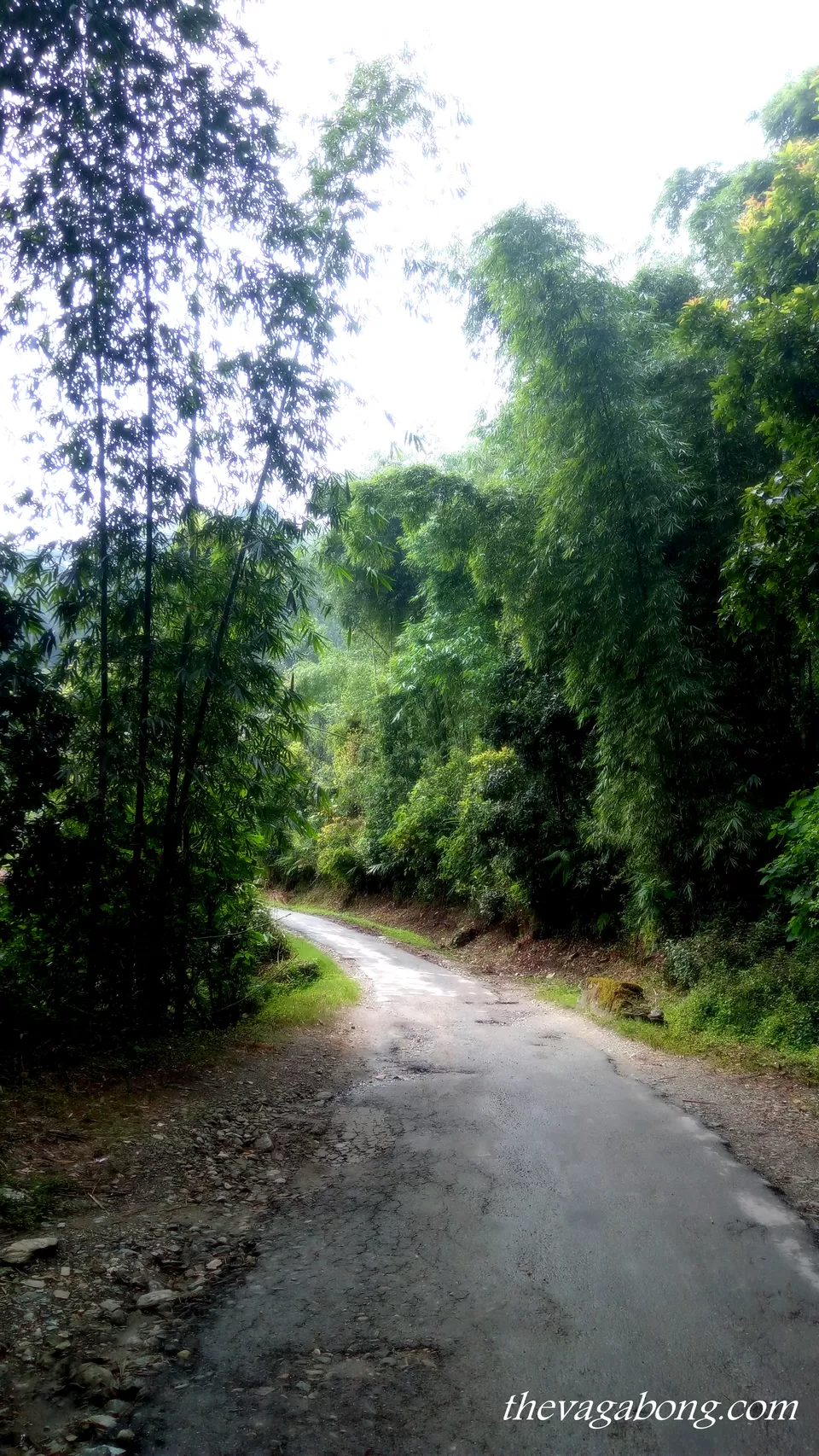 Aritar is a perfect place for those who are looking for some ideal time to relax, revive and rejuvenate. There is nothing much to do here, but definitely a lot can be done in order to reinstating the self awareness and focus on getting some peaceful relaxation in the lap of nature. Due to the limited connectivity from the internet world, it makes all the more a boon to disconnect from the social warp and to connect with our inner being.
There are a very few homestays in Aritar located almost nearby to each other. Thick pine ridges gives a feeling of as if living in the woods. Due to the fact that the JOLT OF COMMERCIALIZATION IS YET TO HIT THIS PLACE. It gives absolutely a surreal feeling of being into the state of nirvana.
As soon as I stepped into ARITAR and proceeded towards my place of stay, bunch of friendly locals and smiling kids warmly won my heart at the very first glance. And I knew it surely was a place I was longing to be. After talking to all the courteous and friendly staff who were more like a family at the resort, I found out that there is a very famous Lake (pokhari in Nepali) which is at a height of 4600 ft and at a uphill distance of about 2.5 kms from here.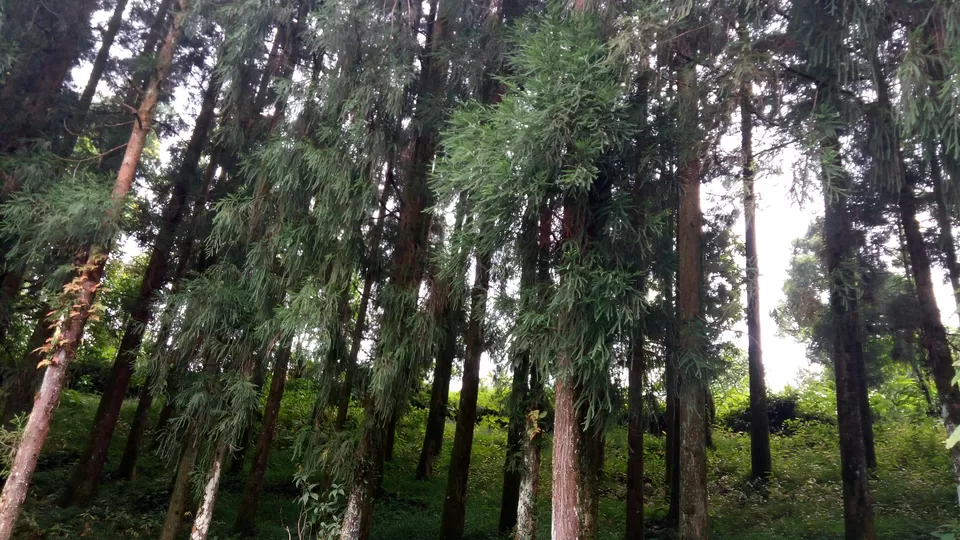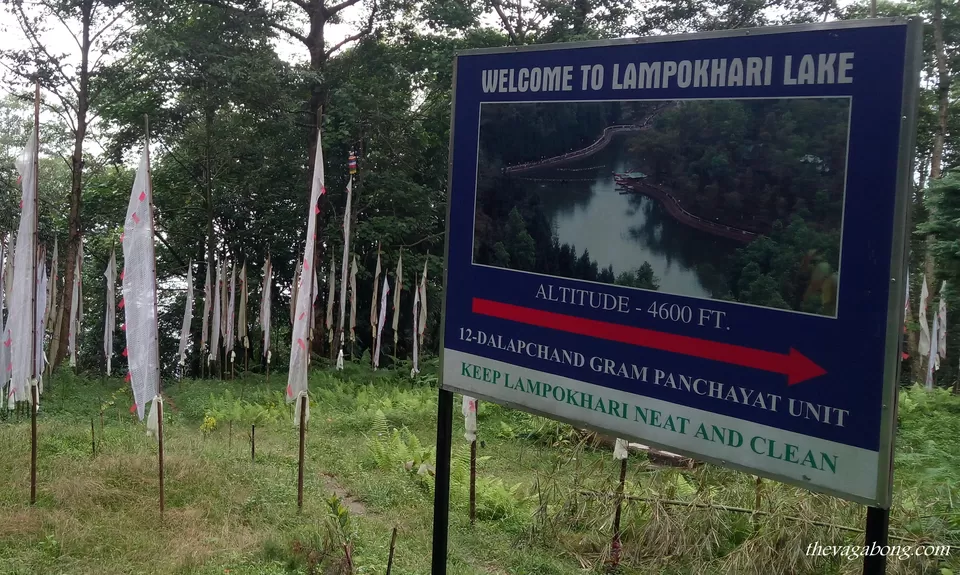 The next day after a laid back breakfast, I decided to go for a hike upto LAMPOKHARI LAKE. It was a steep walk uphill with no traces of human in my nearest sight. Occasional cars were passing by, only to shuttle locals and few workers. The sign of tourist was a rare sight in this region.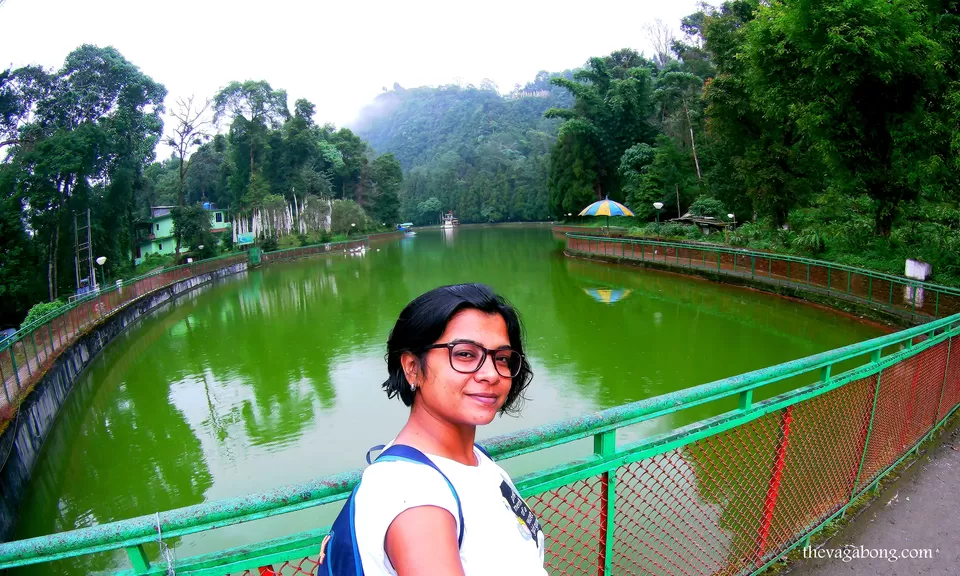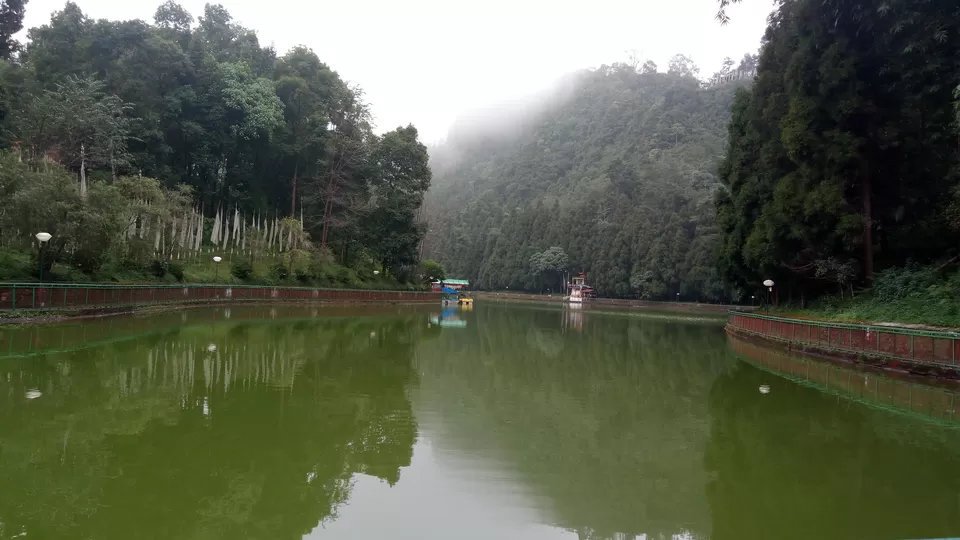 After what locals said to be a distance of half an hour, I made it by 1 hour. Passing a ridge of pine forest and rusty roads and occasional fine stream of water flowing from here and there, I reached this serene lake perched at a height of 4600 ft. Beautiful green water was perfectly complementing the equally green vegetations of the hills surrounding the lake. At a nominal entry fee of Rs.10, you can enter this picturesque place and spent hours gazing at the mesmerizing beauty either by boating or simply taking a walk all around the lake.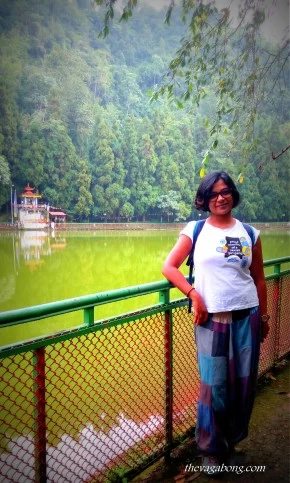 " Due to the much affected Gorkhaland issue on one side and Indo china border tension on the other hand , the influx of tourist was quite less this year , only adding to the point of advantage to last minute travellers like me..".
After spending some time at the lake, while I was preparing myself to go back, the guard and few locals suggested me to hike few meters up to visit Bhutia Gompa (monastery), which was another place not to be given a miss. As suggested by them, I took a shortcut from the hills and made my way nudging the rough edges of the trees and forest trail rocks and made an adventurous way to the GOMPA, another few hundred meters uphill in barely few steps. I was glad that I took the shorter way as it reduced the travel time way much. Reaching Aritar Bhutia Gompa was absolutely a high point in my hike, as the place had its own charm, situated at the highest point in Aritar. I spent some time, there while moving around the monastery, interacting with the young monks who were equally delighted to talk to tourist like me. There were many young monks, who were residing in the monastery hostel and was studying Buddhism.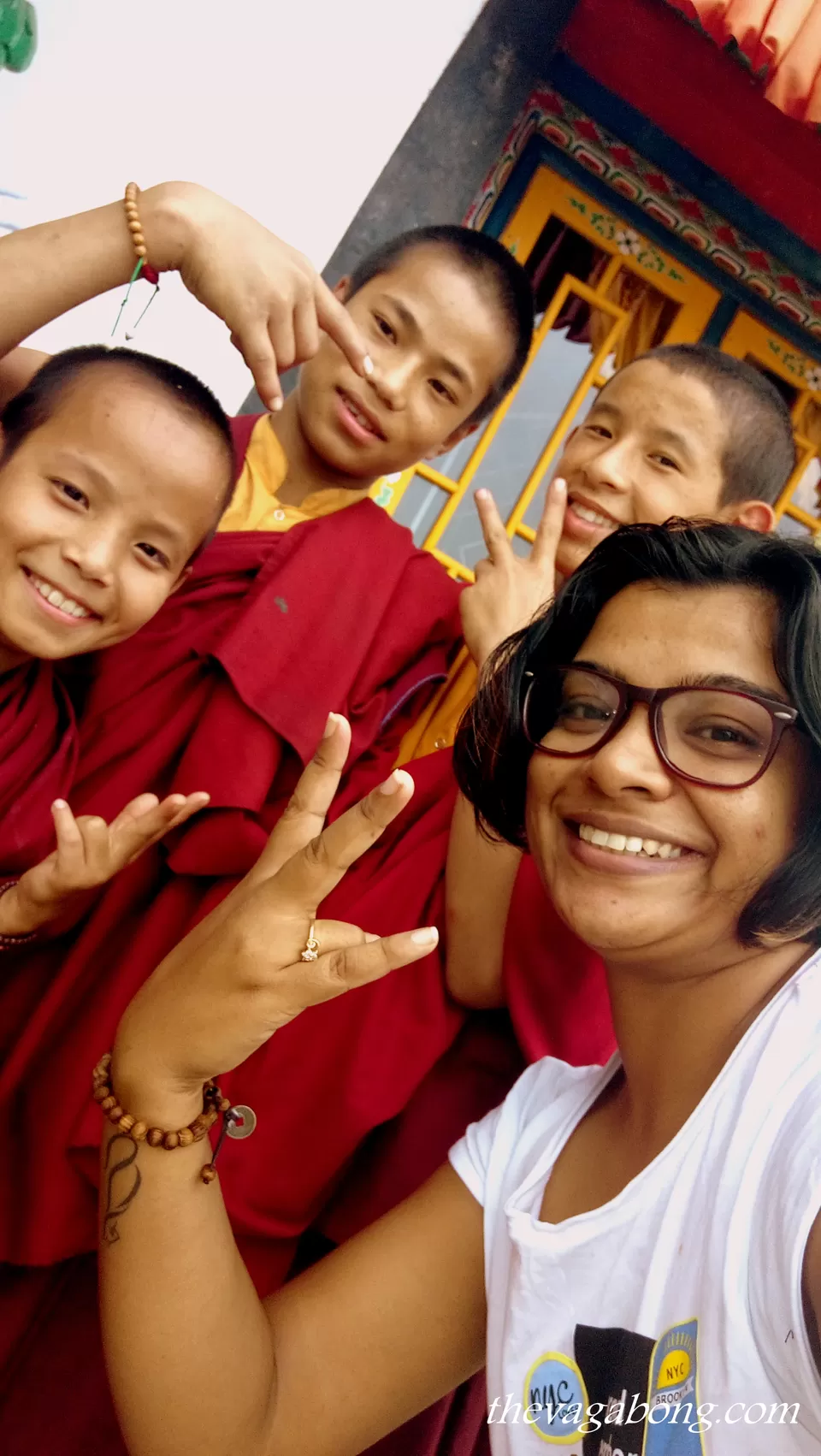 After a peaceful relaxation there, I started to descend, my way back as it was already turning dark. Well, as luck would have it, that it started to pour incessantly and on the way I was left with a choice either to continue walking down alone while getting drenched or to wait and try my luck to get a lift back to my resort. While, I opted for the second option, I took this opportunity to take a shelter at one of the local shop and started interacting with them. They were so helpful to a stranger like me, that they made all the efforts in that short span of our interaction to arrange for a lift for me to go back. Rest of the day was well spent relaxing in the resort interacting with other fellow travelers and as well as with Karma and his family (the owner).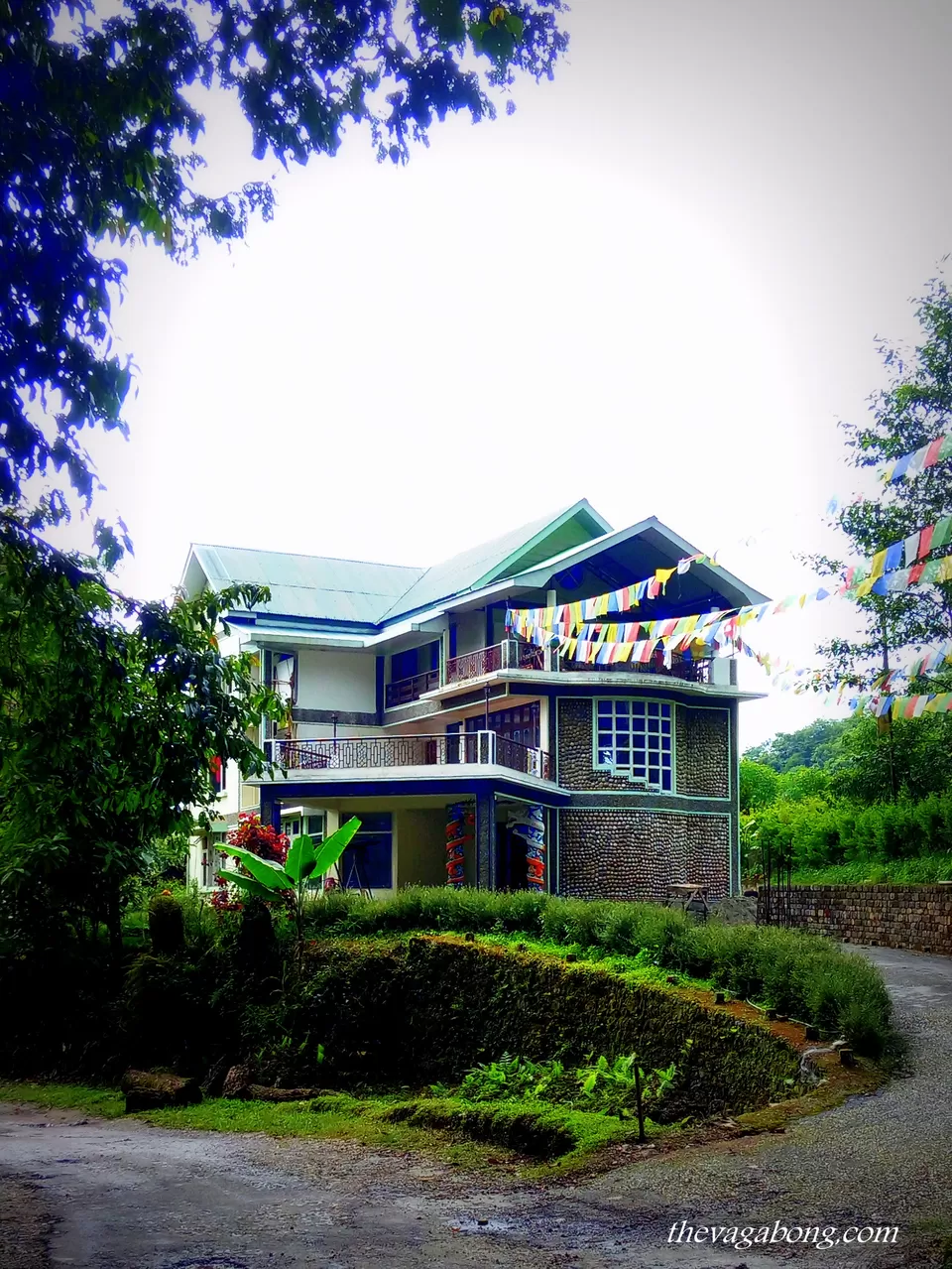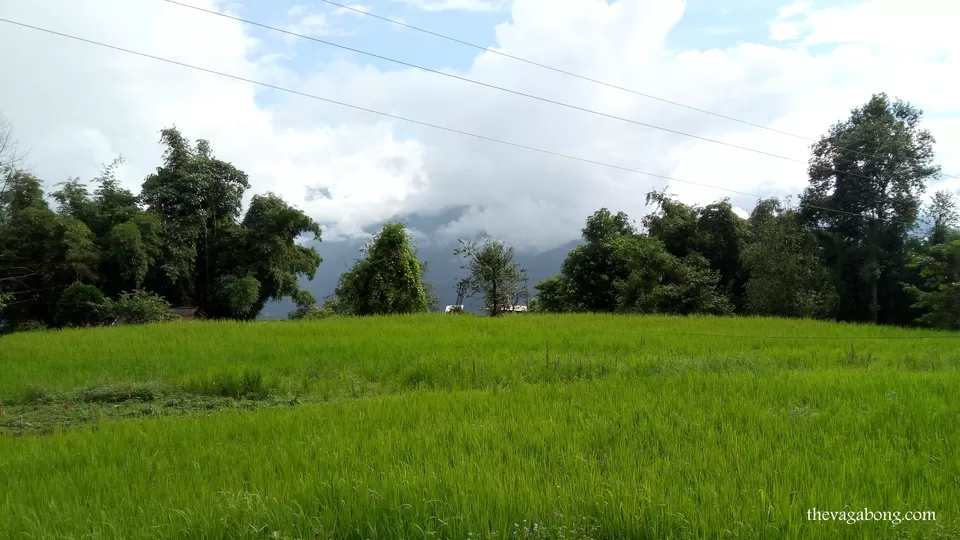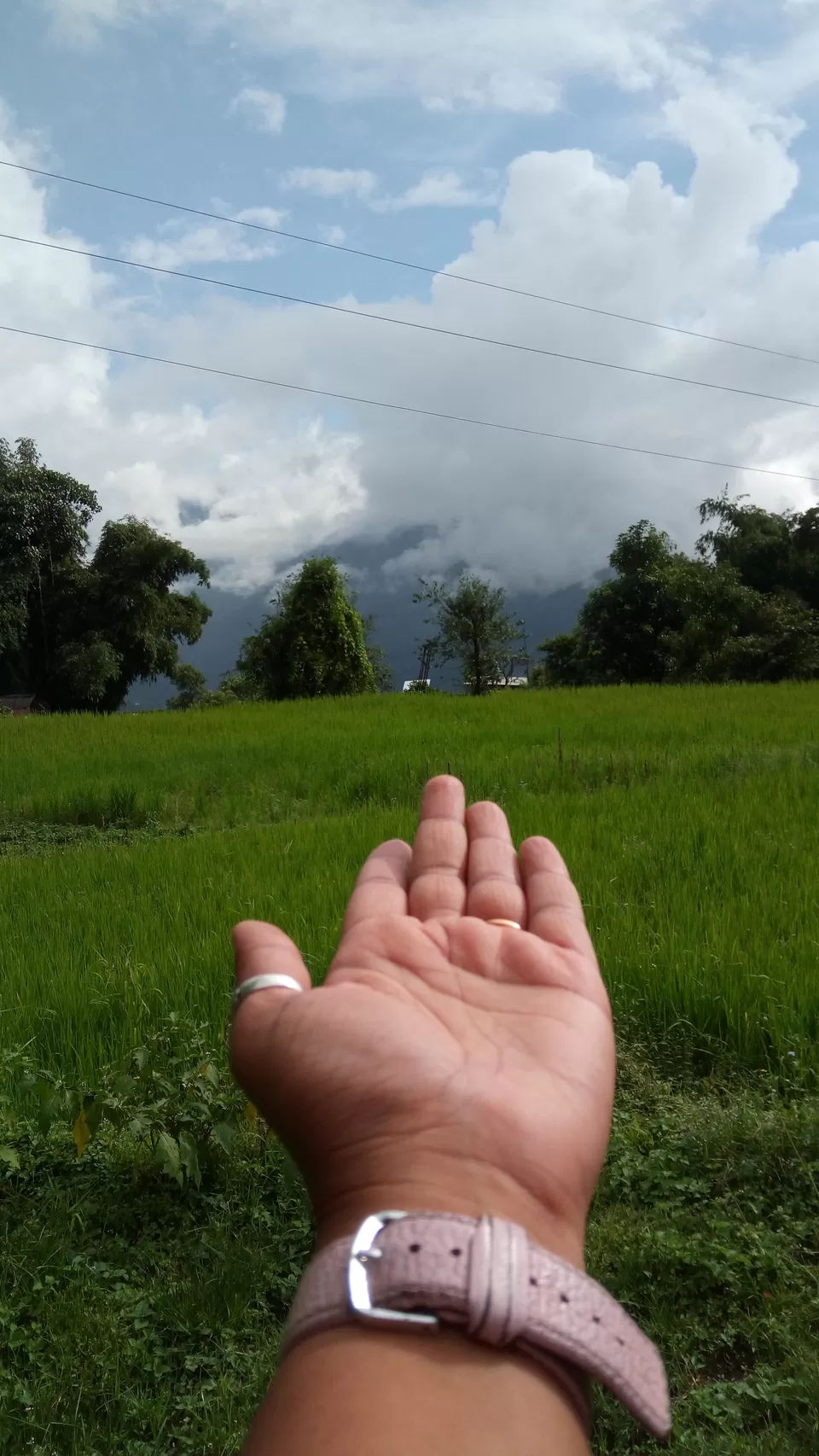 I can definitely say that Aritar is a place where you can spend days/weeks in the lap of nature absolutely doing nothing but to pamper your senses. And my next day, I did exactly this, by sitting in a comfortable swing at the backyard of the resort in the paddy grassland, which had a cute vegetable garden, sipping endless cups of tea, which was just a call away and reading my favourite book that I carried in all my past trips but never actually got the chance to read. Oh yes, I had a perfect company of LUCKY all along (a cute pet dog, and a resident of the resort too).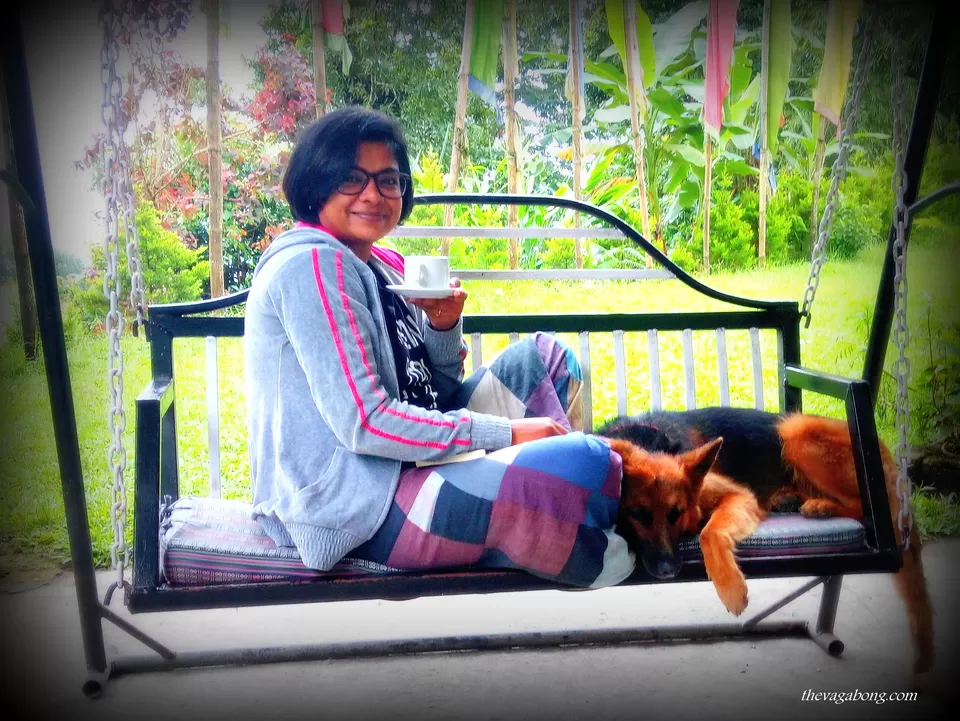 I headed back after being thoroughly recharged and refreshed to face the mundane of city life again.
So, if you are considering to seek some solace by letting yourself away and cut off from an un-civilized pollution of noise, dust and commercialisation. Head to Aritar!! I bet this place will not let you down.
A short video on my Sikkim Trip:
Should you know:
How to reach:
Nearest Railway station is New Jalpaiguri and nearest airport is Bagdogra. Aritar is well connected from Siliguri. One can hire a cab from Siliguri to Aritar directly. And incase you are a rustic traveller like me, who do not believe in spending much on transport, one can get shared cab from Siliguri to Rhenock/ Aritar for rs.250. If you are coming from Gangtok, you get a shared as well as reserved cab as per your budget.
I stayed at Orange Court Resort which is owned by Karma Sherpa. Well connected and located right on the main road of Aritar. You may book the same through makymytrip.com or booking.com
There are also few other home-stays in and around Aritar, one can easily look into the net.
Mostly to be relied on the in-house kitchen as there are no hotels/restaurant as such. You may choose to get your supplies from the nearest market in Rhenock and request the homestay owner to prepare food of your choice.
Things to note:
There are no ATMs available in Aritar, the nearest only being in Rhenock which is again 2.5 kms from Aritar. So carry enough cash along. Cards are not accepted. For all the essentials, the nearest and the modest market is in Rhenock. For the sightseeing in and around Aritar, either you pre book the car or else seek help from the resort staff.
The roads are often not in good condition in Sikkim. So I would suggest to keep enough buffer time in hand to reach or leave a place. Only Airtel voice network works here and Vodafone network shows occasional tower for internet which is again poor. So, if you are planning to work on internet from here. I am afraid that is not possible enough.
Highlights -
Hiking to Fusuary Lake is one full day activity from Aritar. It is also known as Mulkharka Lake. This is the only lake where you can see the reflections of Kanchenjunga Peak.
So, what you waiting for? Start planning and head for Aritar and let me know if this piece of journal had been helpful to you or not?