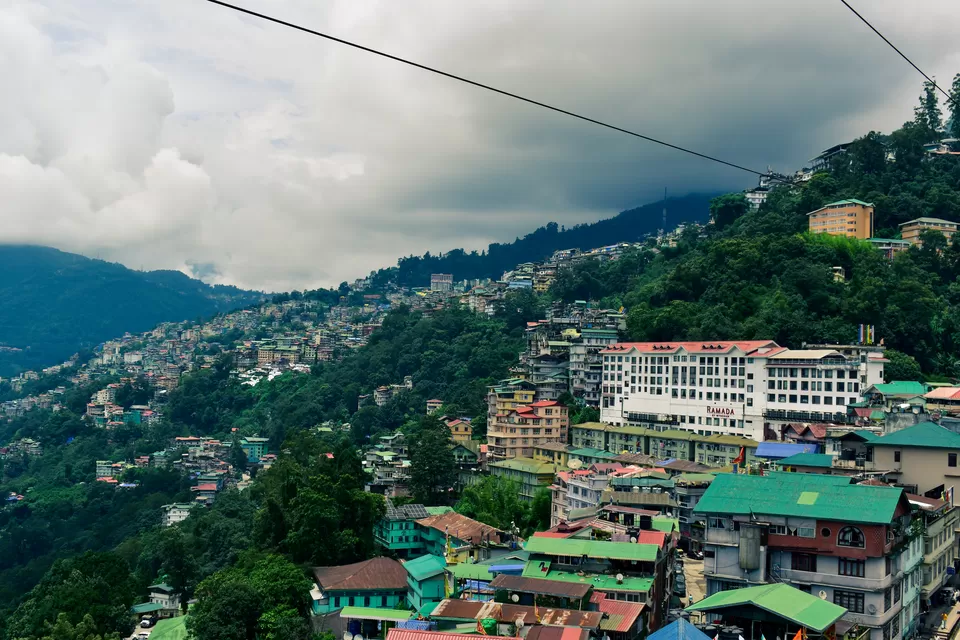 The state of Sikkim falls in the north eastern part of India. It has borders with Bhutan, Tibet, Nepal and West Bengal. Sikkim is the second smallest Indian states. It capital is Gangtok. Kangchenjunga, the third highest on Earth can be visible clearly from different parts of Sikkim. The Sikkim kingdom was founded by Namgyal dynasty in the 17th century. In 1947, when India became independent Sikkim continued its protectorate status with the Republic of India. In the year 1975, Sikkim joined with India as 22nd state. Hinduism and Buddhism are predominant religions of Sikkim. English, Nepali, Sikkimese, Lepcha, Gurung, Limbu, Magar, Mukhia, Newari, Rai, Sherpa and Tamang are the languages spoken in this state.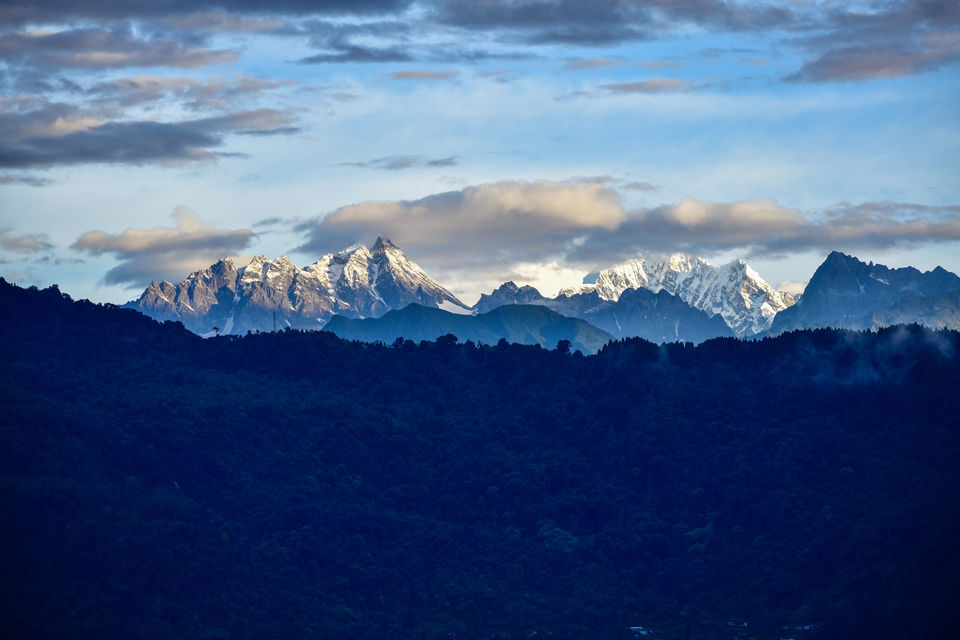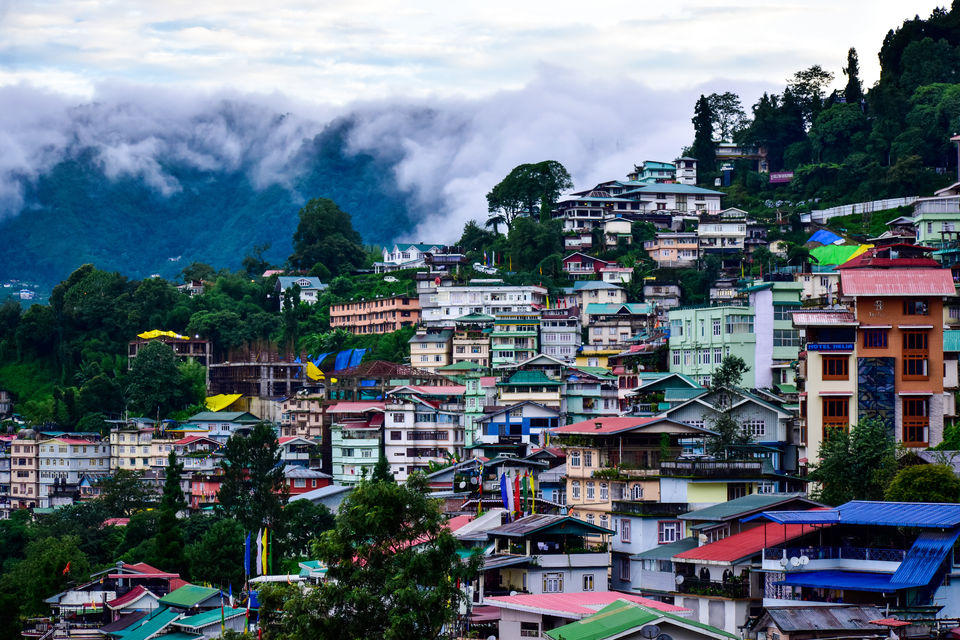 One can reach Sikkim by road, rail or by air. Gangtok city has its won airport. The nearest big railway station is New Jalpaiguri (NJP). From NJP station you can directly reserve a cab to Gangtok (around Rs. 4000) or you can go on a share basis (Rs. 500 per person). On a share basis there are 10 persons accommodated in the jeep and they will drop at Deorali bus stand in Gangtok. Also, one can go to the SNT (Sikkim National Transport) bus stand in Siliguri (SNT bus stand in Siliguri from NJP station is around 5 Kms.) to catch a bus to Gangtok or any other destination in Sikkim. It takes around 4 hours to reach Gangtok from NJP railway station or Siliguri town.
Tsomgo Lake (37 KM from Gangtok), Nathula (China boarder), Baba Mandir are some of the must see places around Gangtok. For these three places you have to take permit from the government which local travel agencies will help you out. Here also, you can visit the places by hiring a cab or on a share basis. Its almost a full day tour.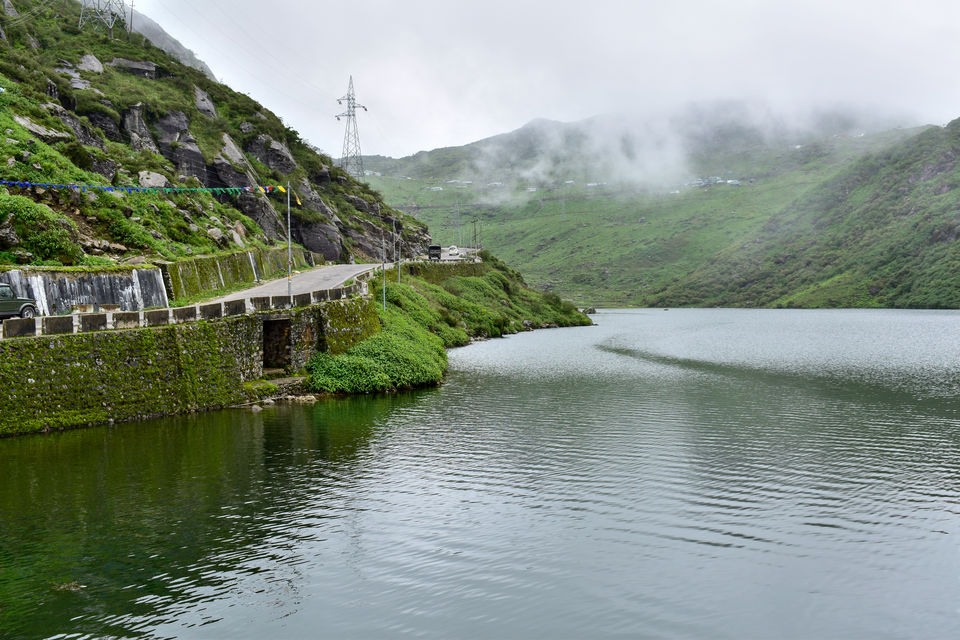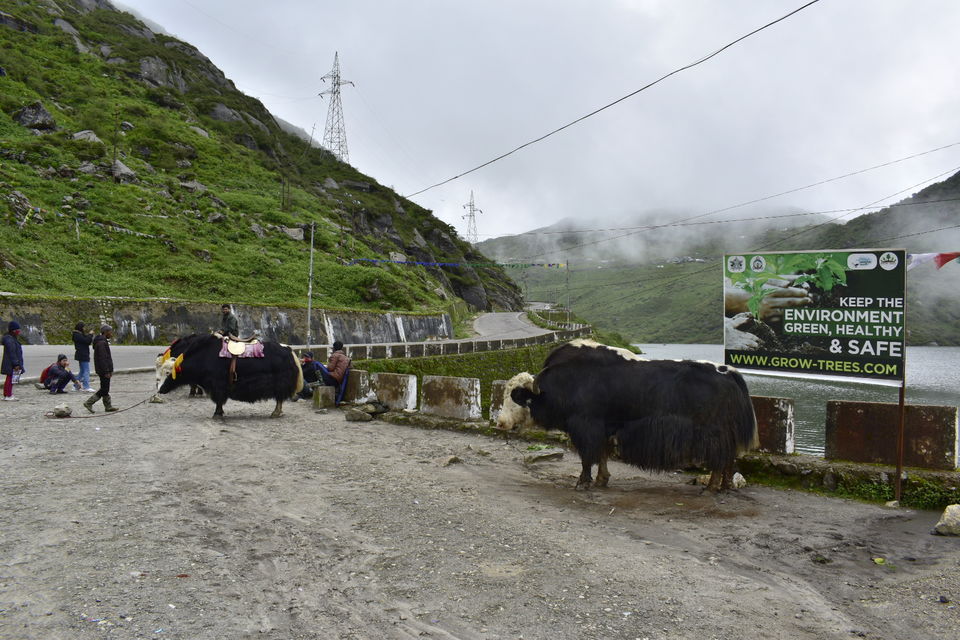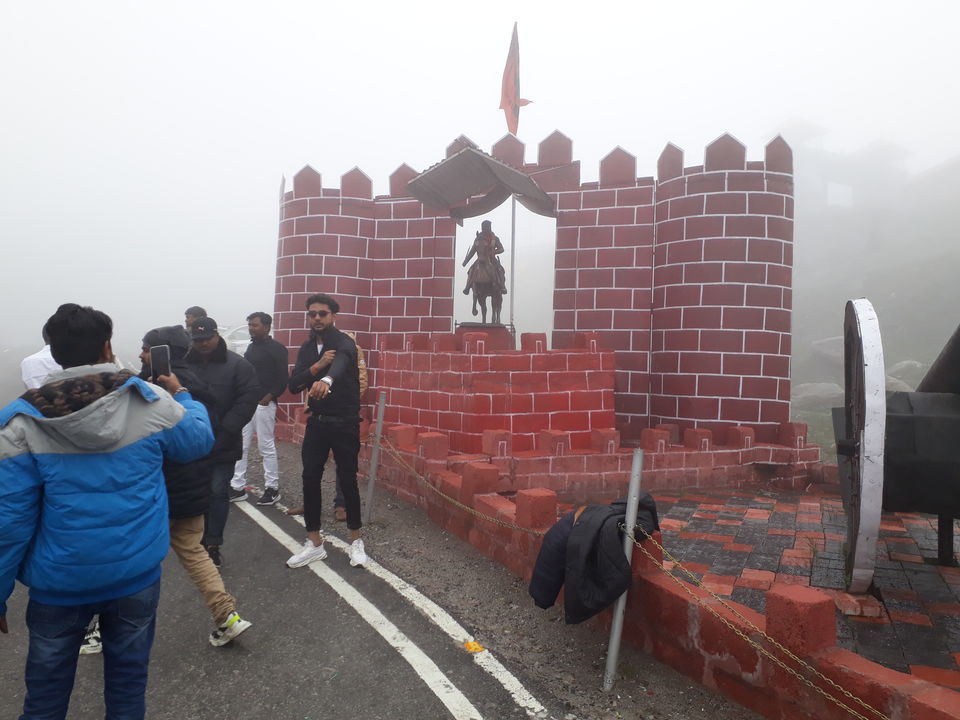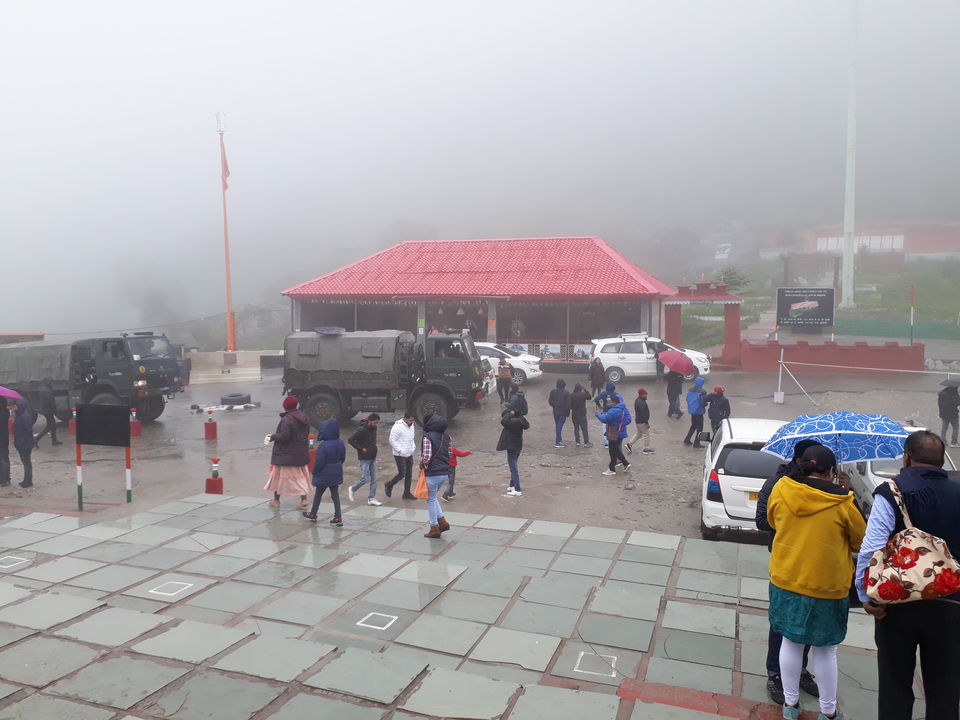 In Gangtok, have a ride in the ropeway where you can get an excellent view (bird's eye view) on the Gangtok city. Also, positively visit the MG Marg in Gangtok. You can go for shopping in MG Marg right from winter clothes to anything. Souvenir shops are available in MG Marg. Spend an evening in MG Marg as well. Try authentic Nepalese, Sikkimese and Tibetan cuisine at Nimtho restaurant in MG Marg.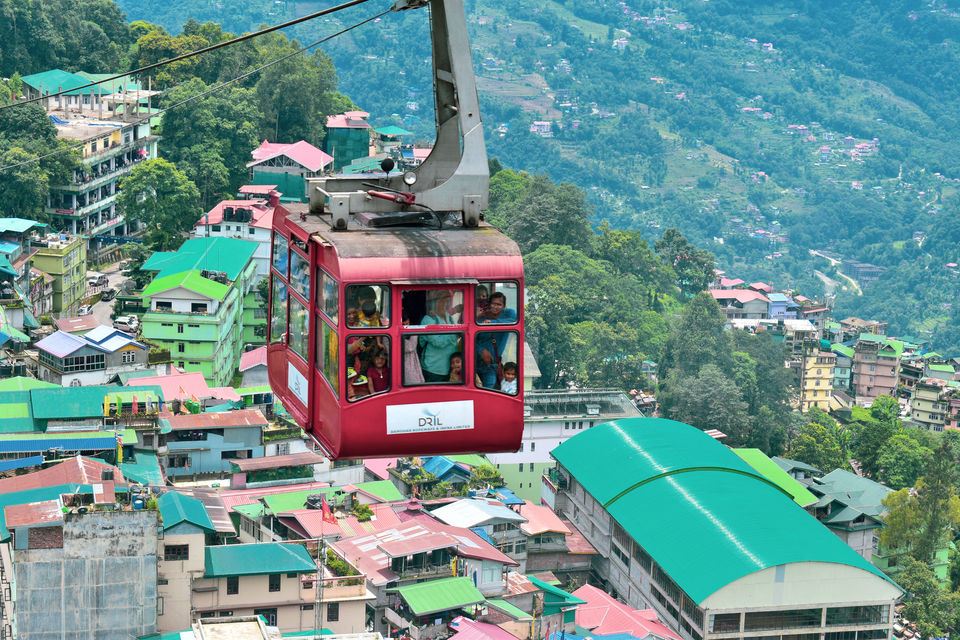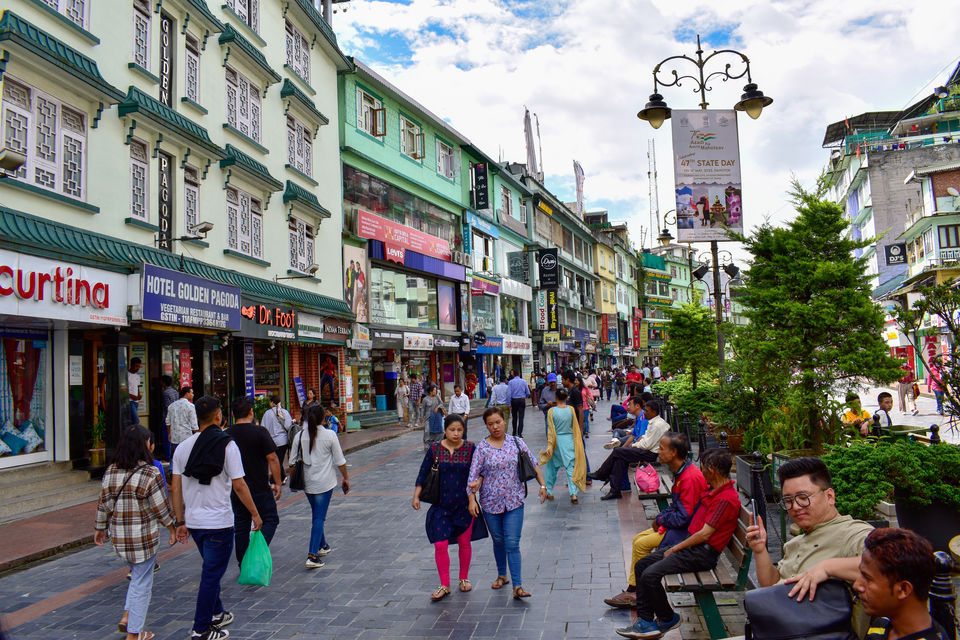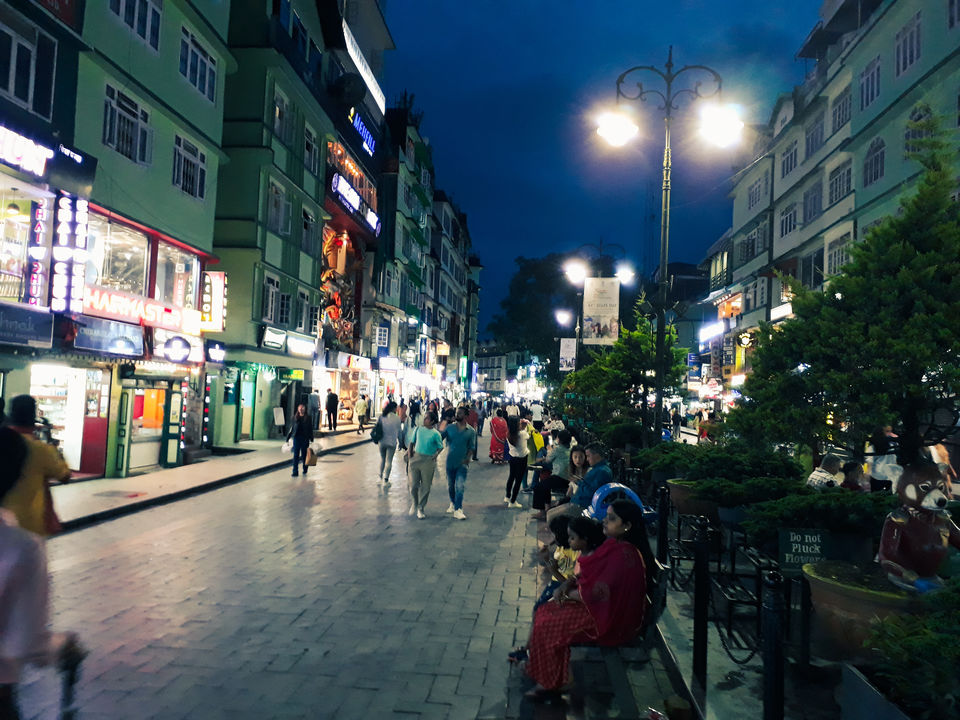 From Gangtok we took shared jeep (From Mainline Taxi stand) to Ravangla which took us around 3 hours to reach. The cost was Rs. 250 per person. Tathagata Tsal is the Buddha Park of Ravangla which is a must visit place. The entry ticket to Buddha park will cost Rs. 50 per person and the timings are 9 am to 6 pm . While at Ravangla, try to stay near Buddha Park.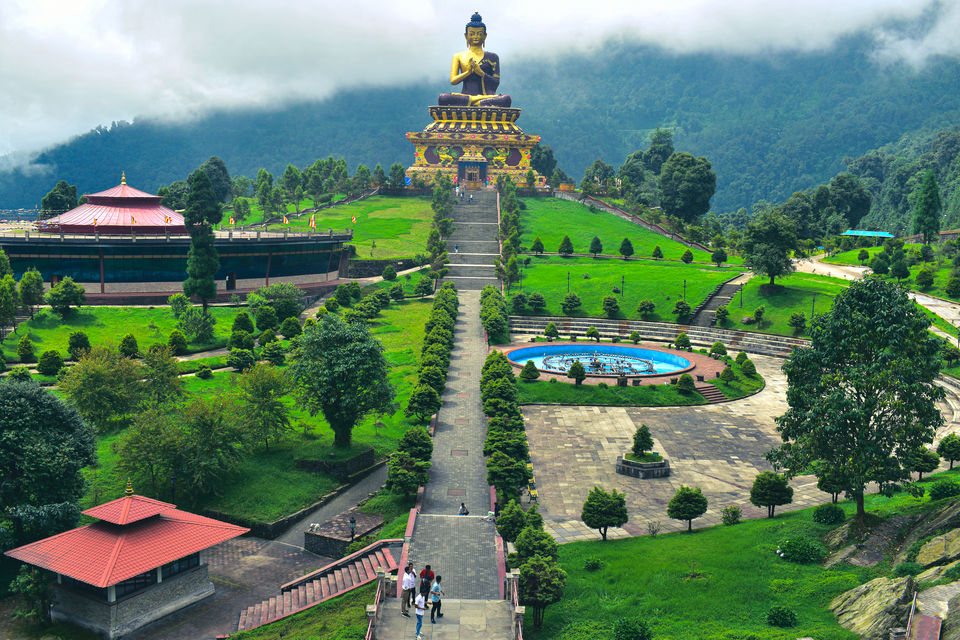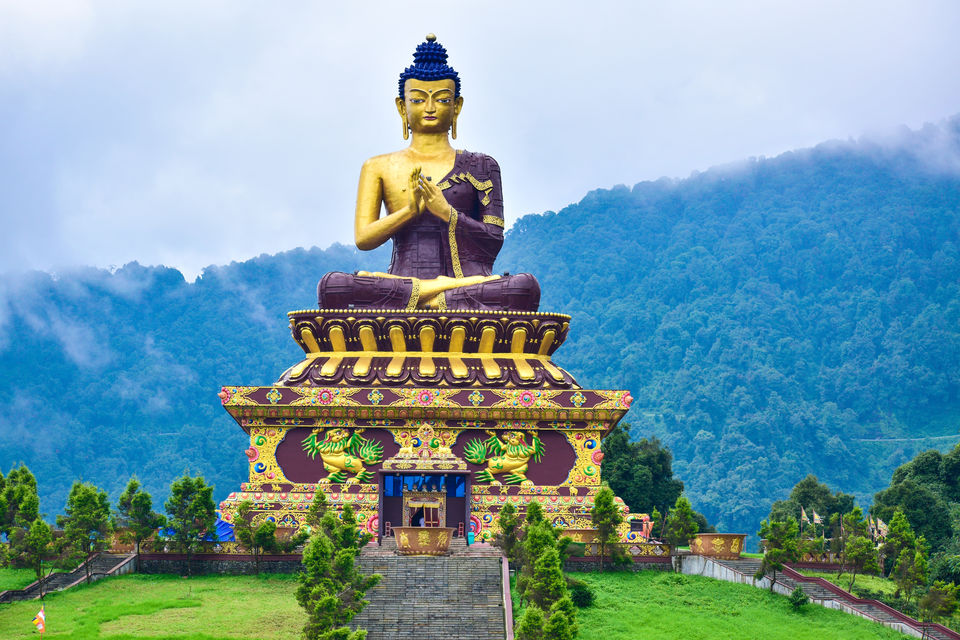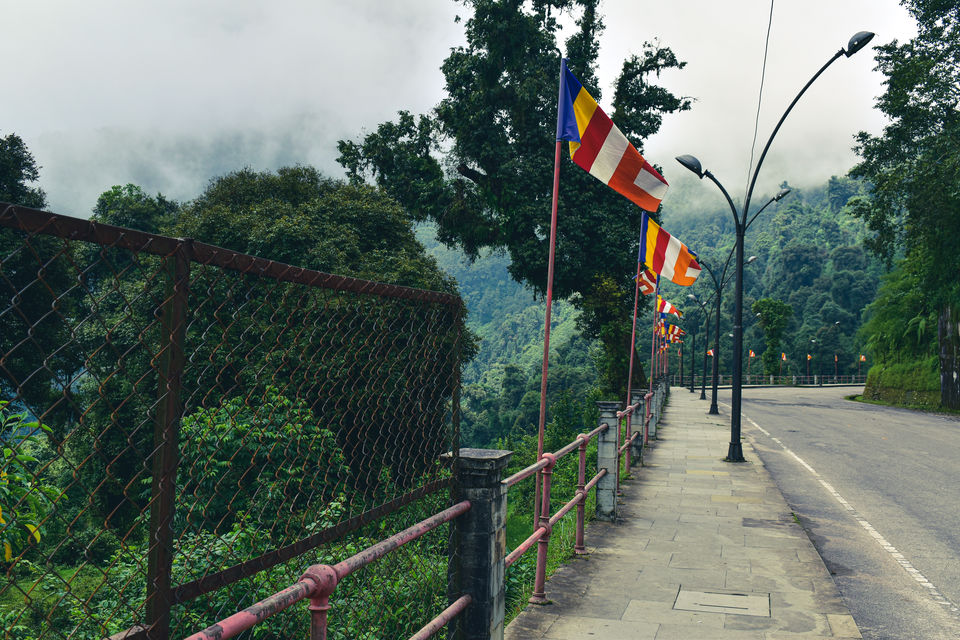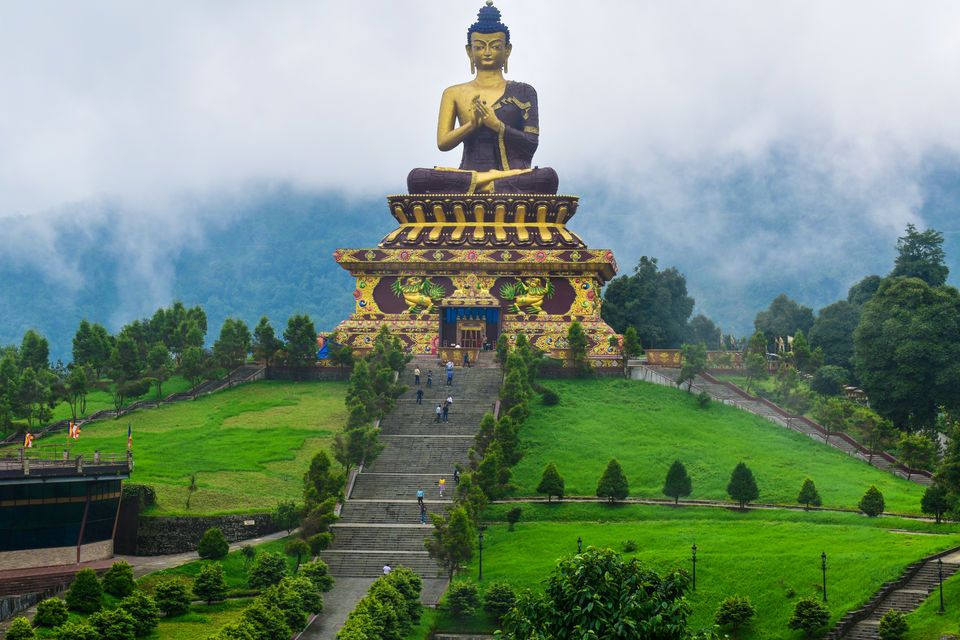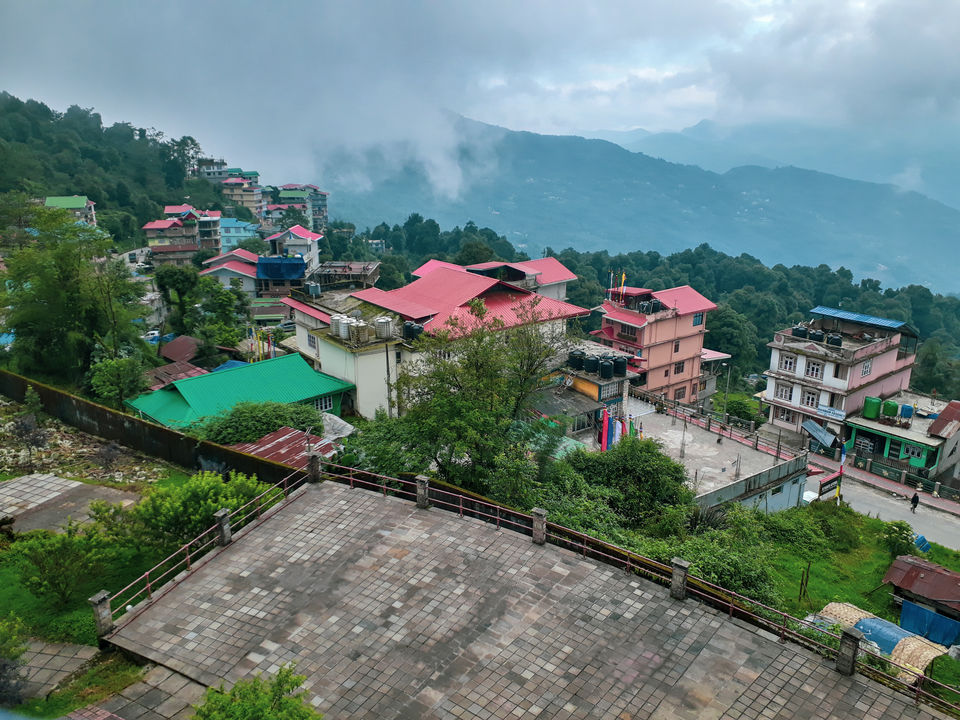 We travelled to Geyzing from Ravangla (in a shared Jeep costing Rs. 150 per person) which took around 1 hour 30 minutes. From Geyzing we booked a small cab to Pelling (Rs. 300) and reached lower Pelling which is 9 KM from Geyzing. The headquarter of the West Sikkim district is Geyzing. Pelling is in West Sikkim district.
We booked a cab and went for local sightseeing in Pelling which includes Rabdentse Ruins [Rabdentse was the second capital of the former Kingdom of Sikkim from 1670 to 1814. The capital city was destroyed by the invading Gurkha army and only the ruins of the palace and the chortens are seen here now. However, the ruins of this city are seen close to Pelling and in West Sikkim district in the Northeastern Indian state of present-day Sikkim] , Khanchendzonga falls:- around 20 KM from Pelling, Pemayangste monastery (year 1705, one of the oldest monasteries in Sikkim), Rimbi Water Falls, Orange garden near to Rimbi Water Falls (Rs. 30 entry fee per person), Chenrezig statue and skywalk.
At Pelling, Rathang Chu river meets Rimbi river which in turn meets with Rangeet leading to Teesta and final plunge into Mahananda.
While at Pelling try authentic Tibetan and Chinese food (momo, thukpa, fried rice etc.) at 'Bhansaghar' restaurant at local Pelling.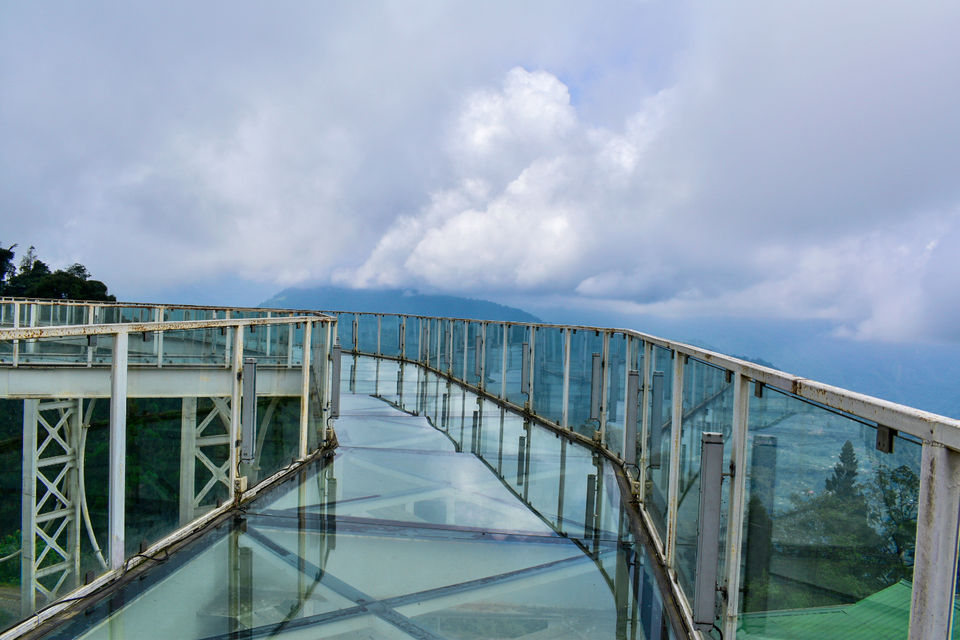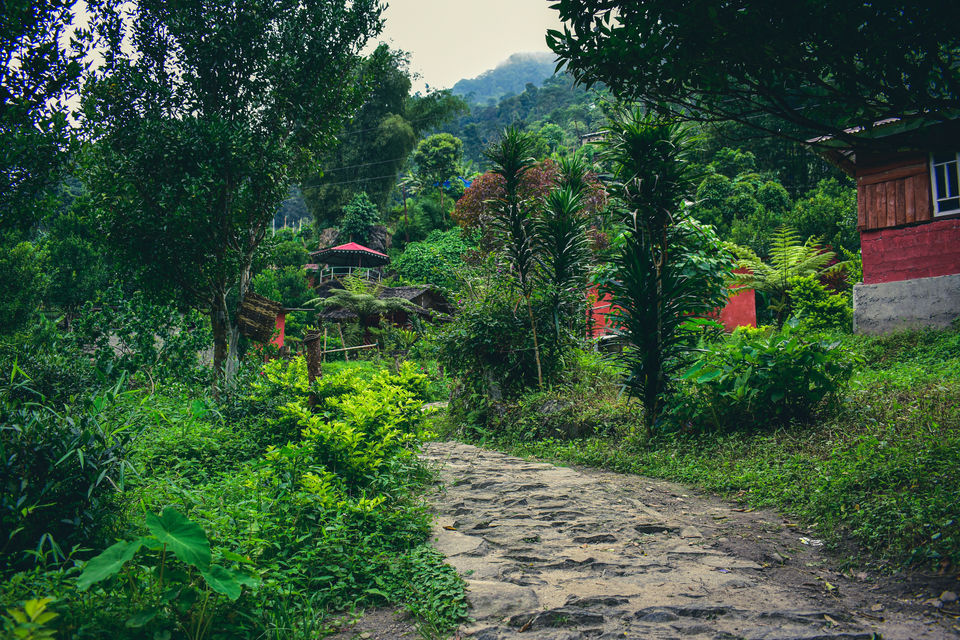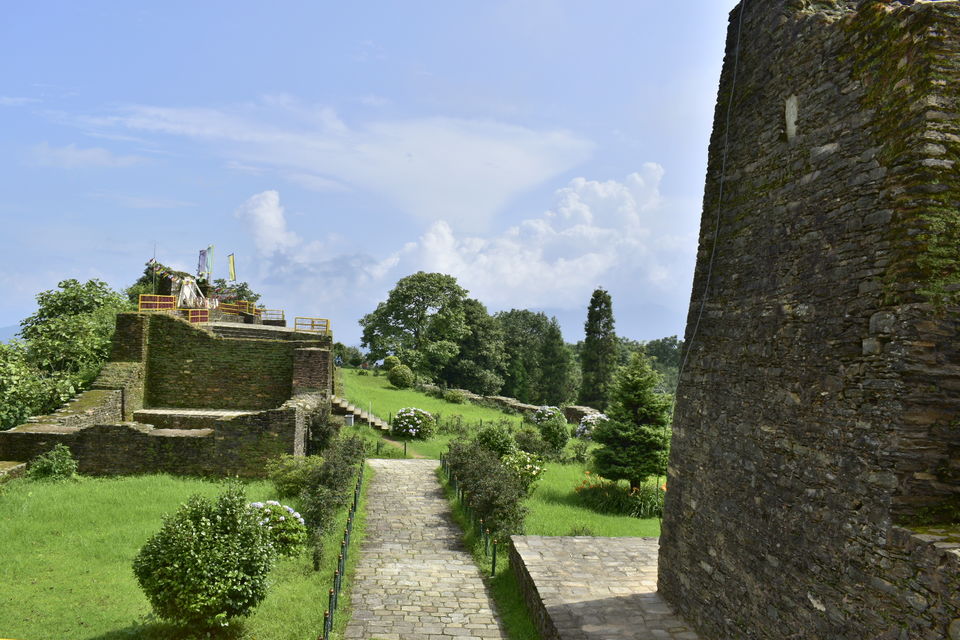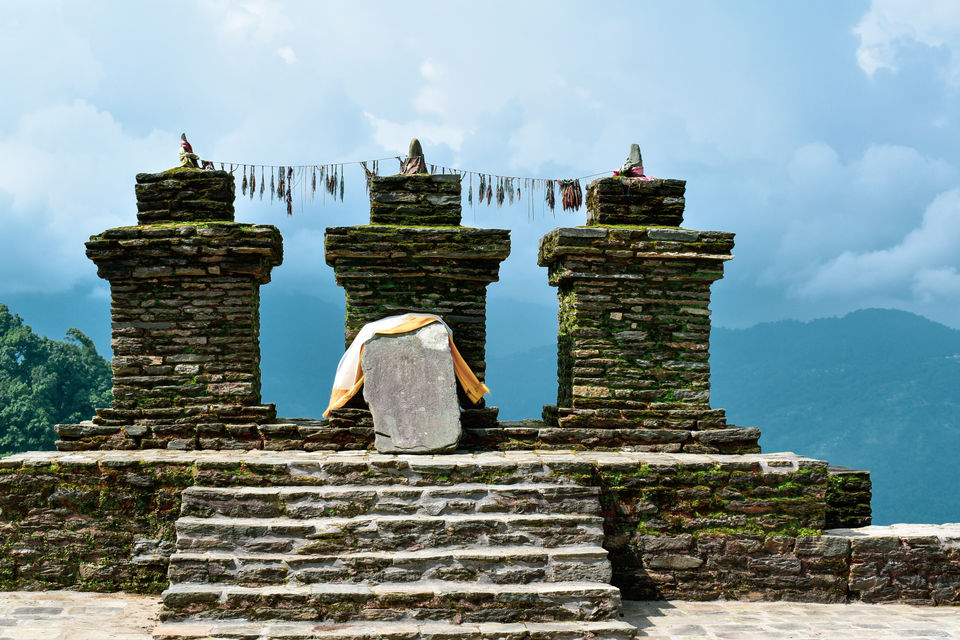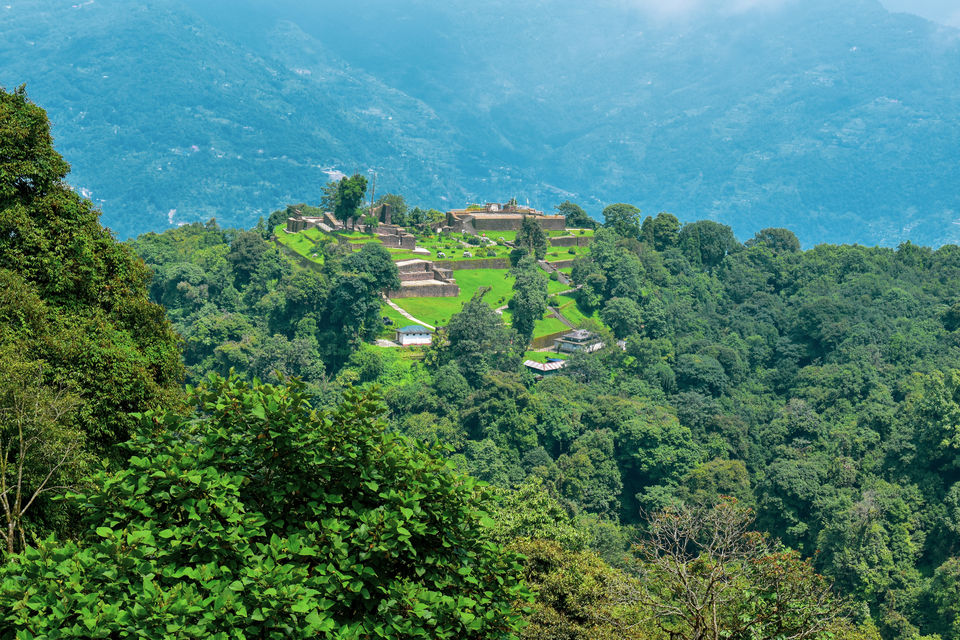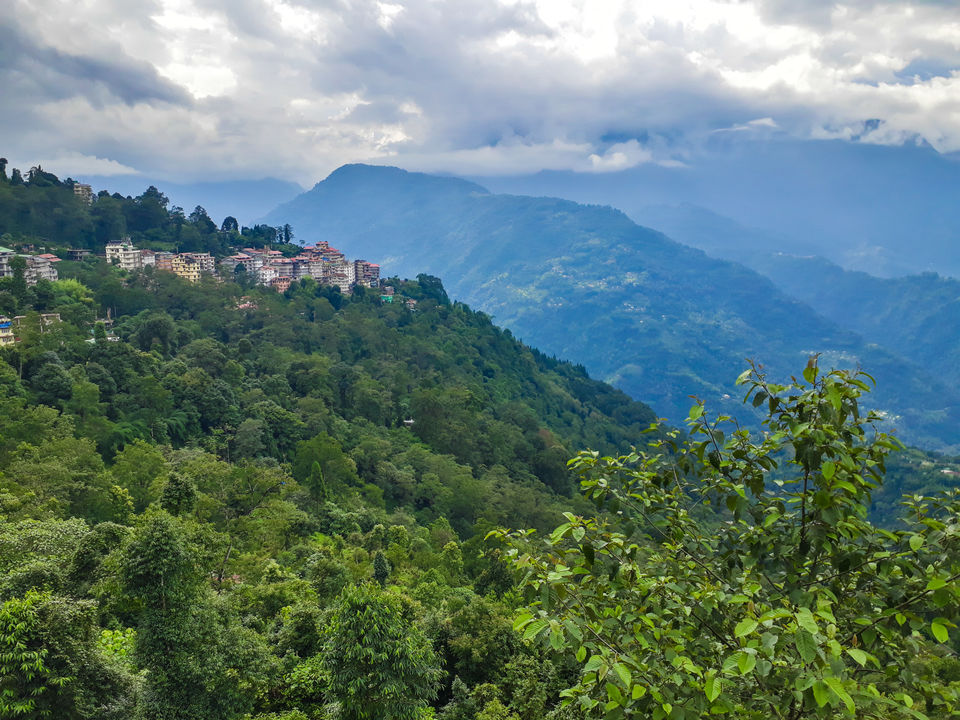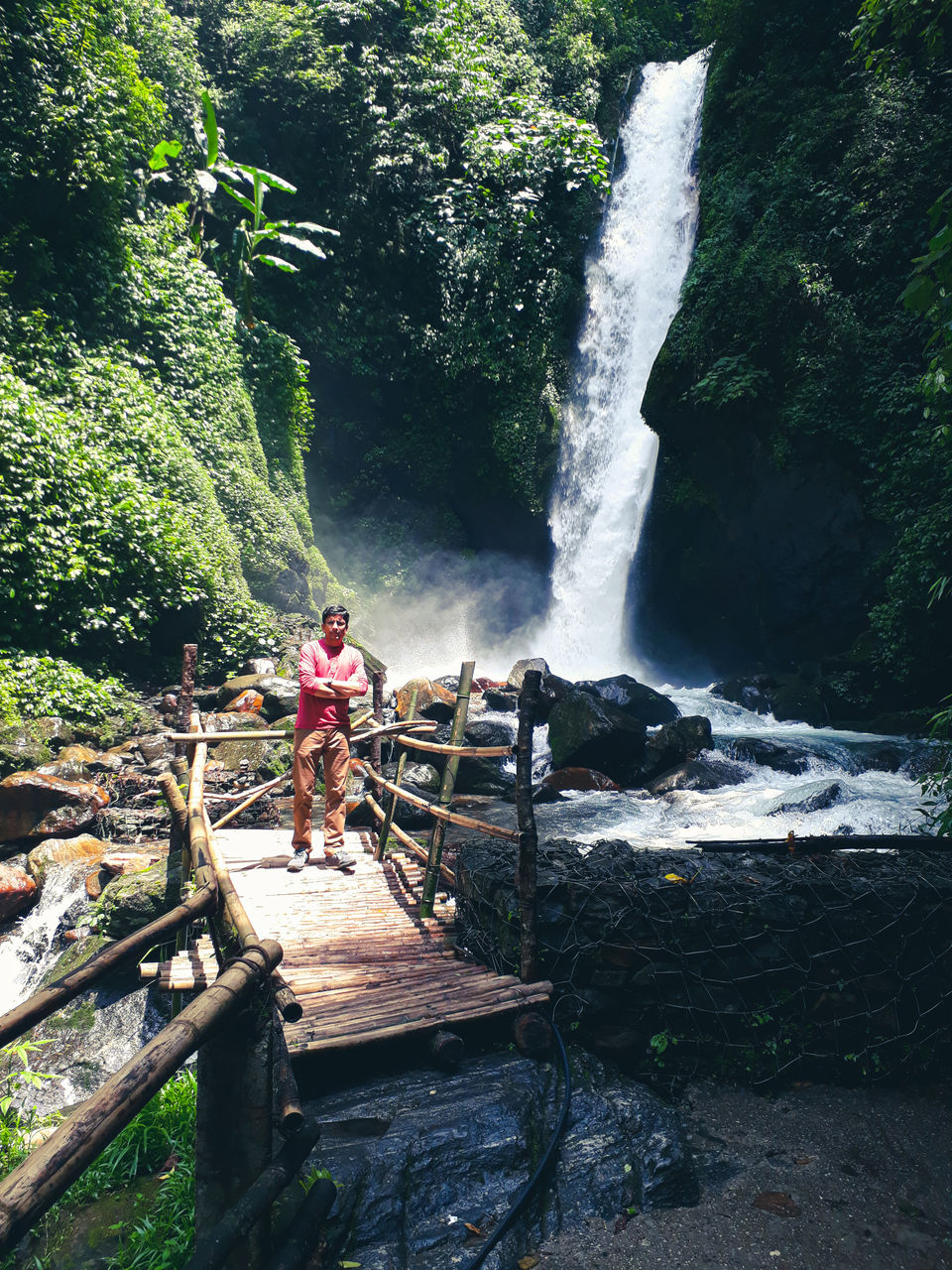 Take lots of pictures and eat great food while at Sikkim. Air is fresh and pure at Sikkim to breathe.
Best time to visit:- October to April. Avoid monsoon.