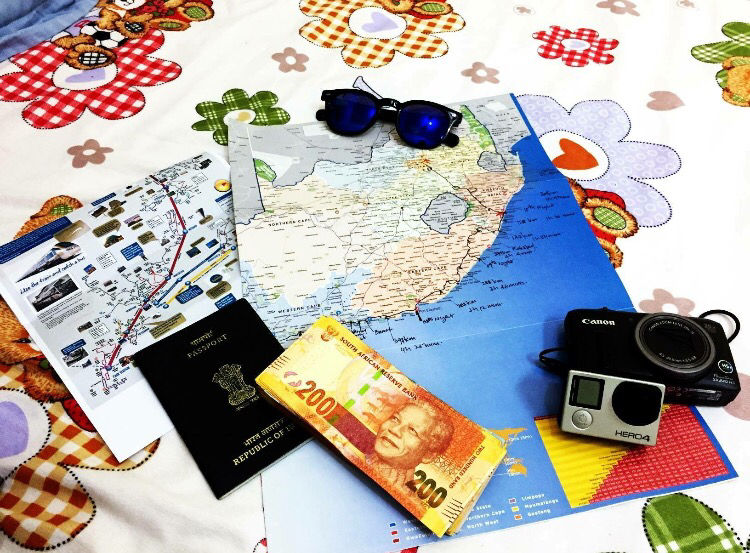 SOUTH AFRICA is busting with so many different cultures, languages and types of people. Thus it draws a wide variety of wanders and travelers from across the globe who are awaiting to experience the beauty of AFRICA.....
Day 1: On our road trip from Johannesburg, we finally reach St James Bay located on the Simon's Town train line and the Main Road that runs down the False Bay coast of the Cape Peninsula..This place is well known for for its colorful Victorian bathing boxes. We paid a quick visit to this place for some interesting photos. The colorful bathing boxes are charm of this shore...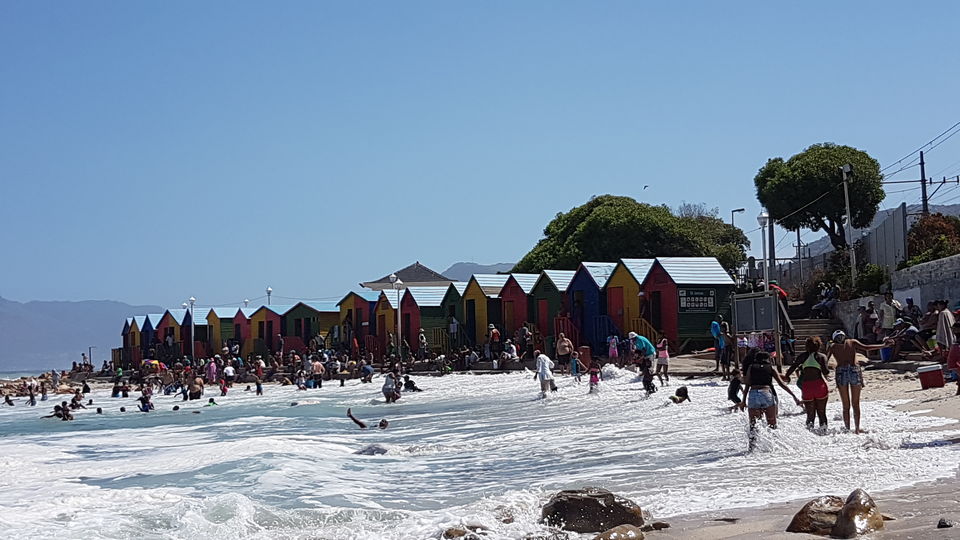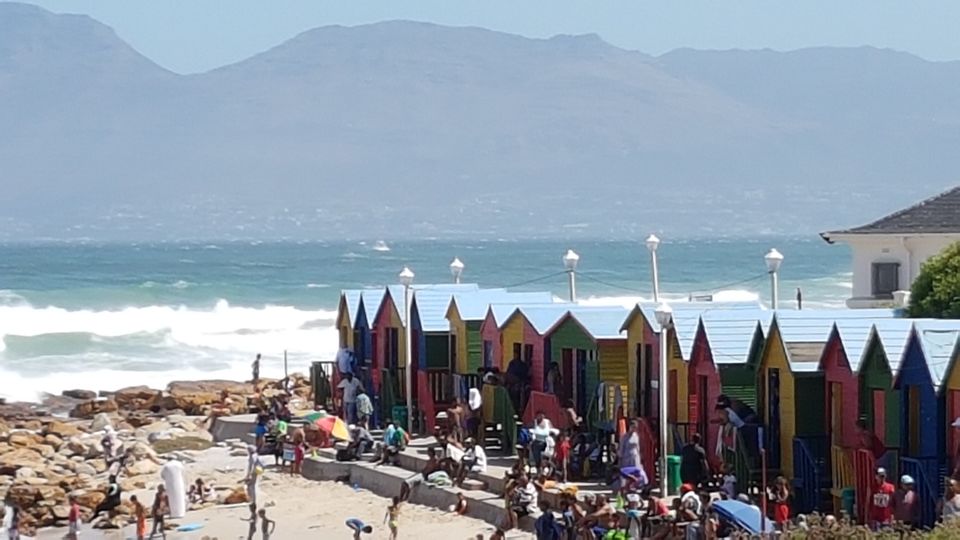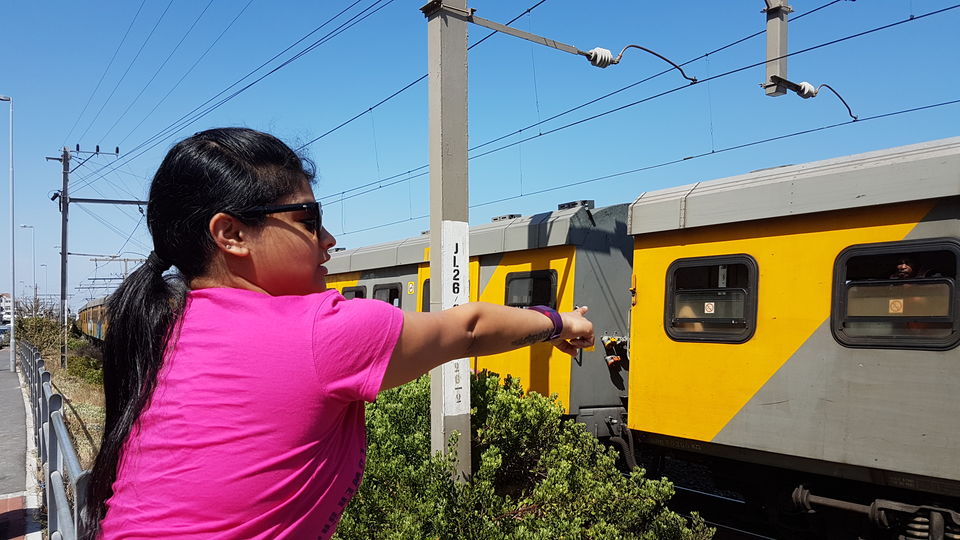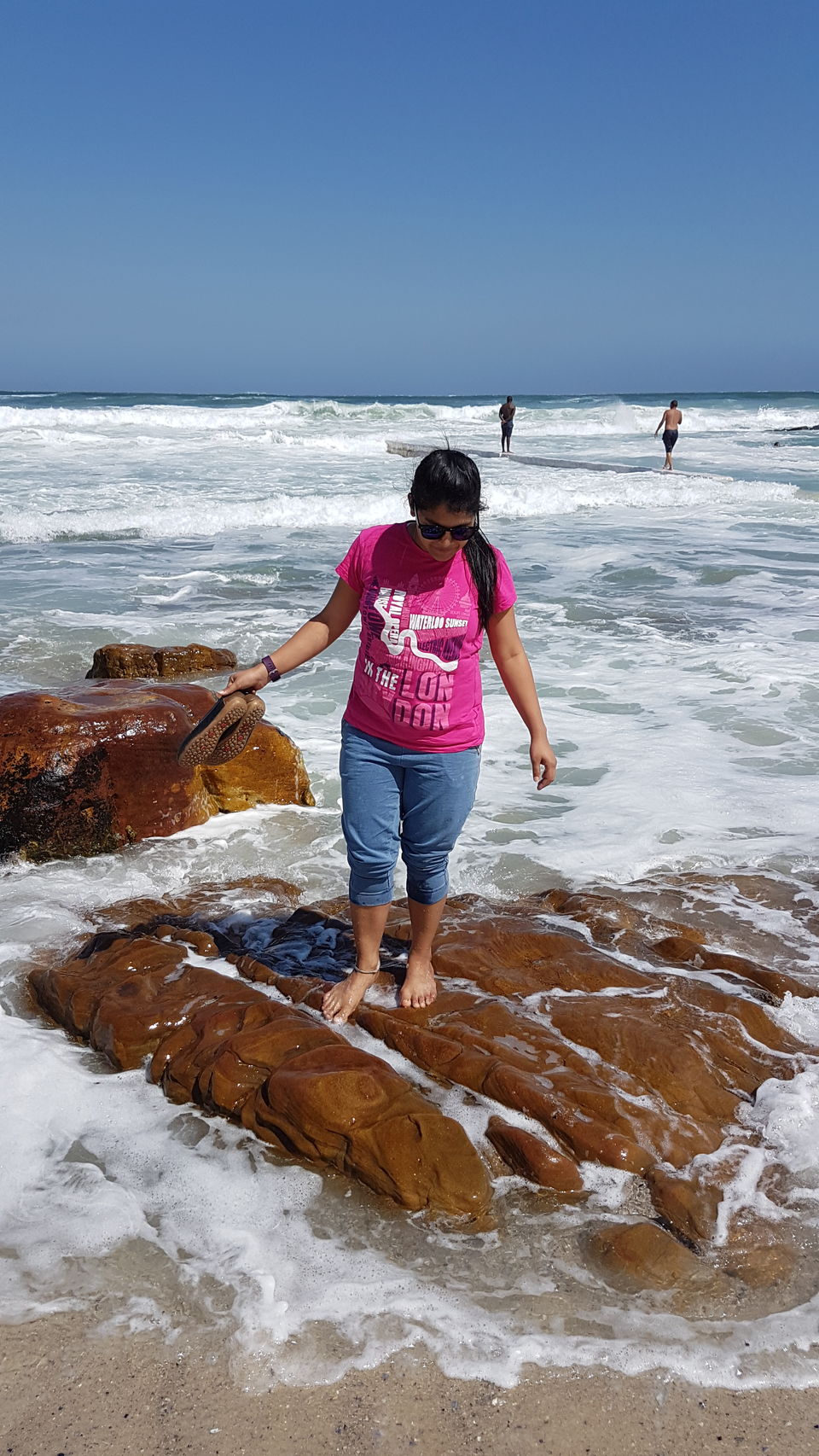 Quickly we headed towards BOULDERS BEACH... to see some penguins .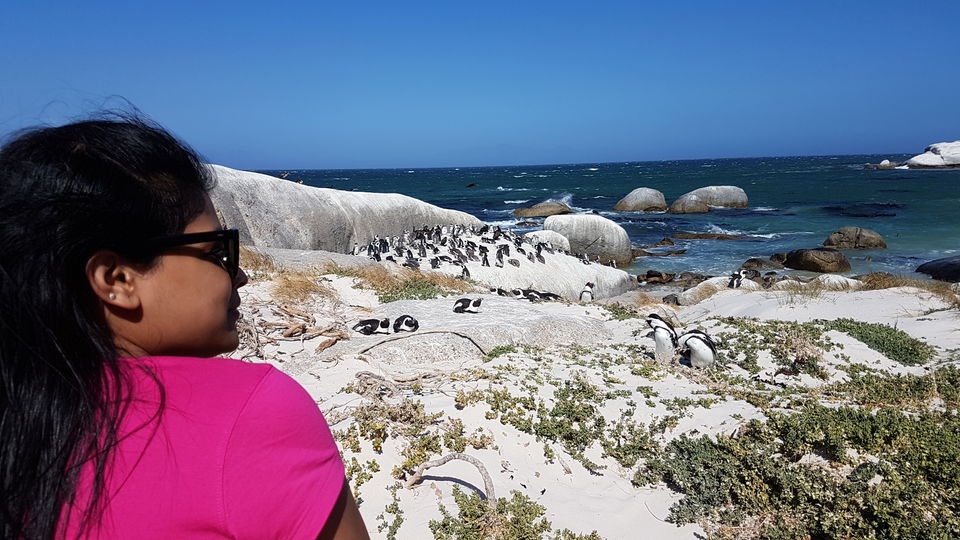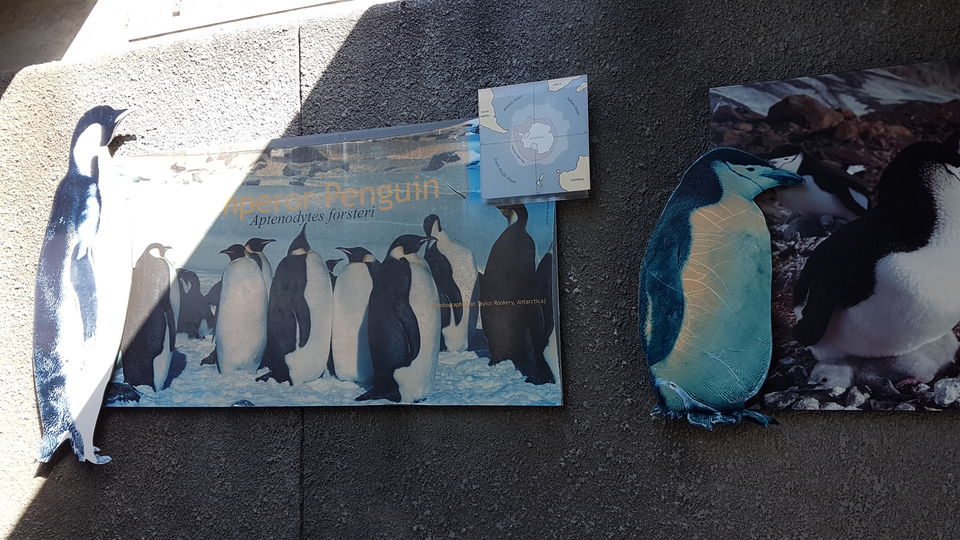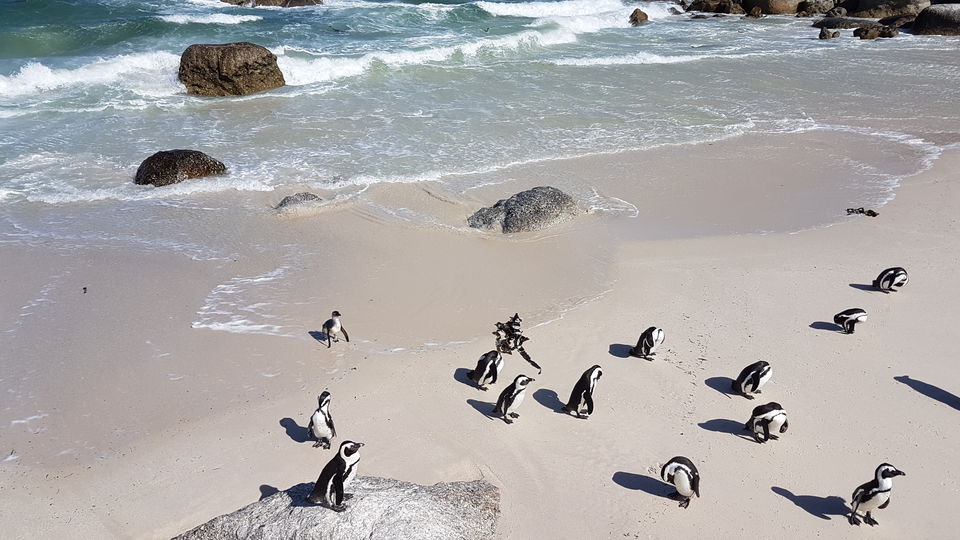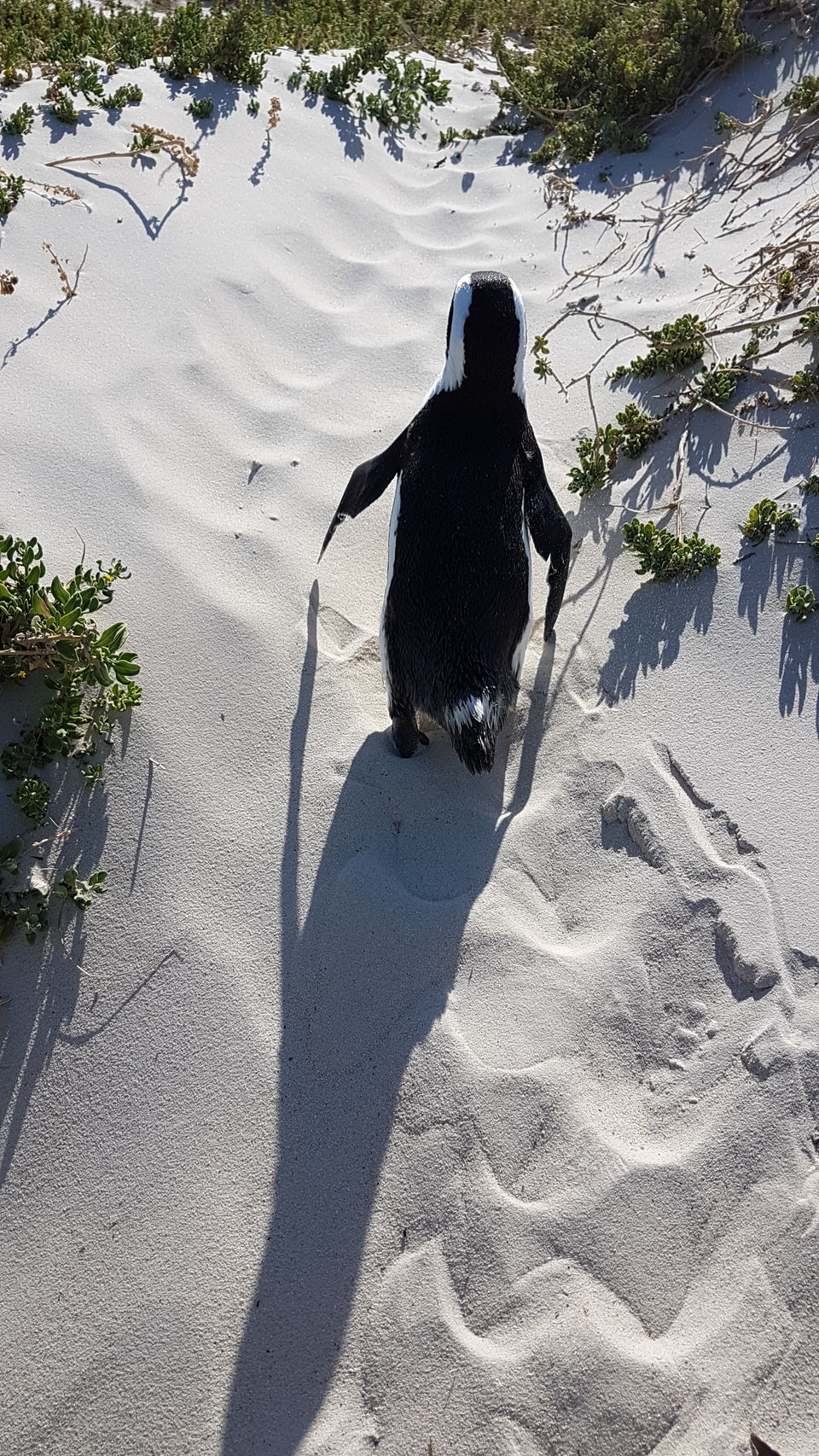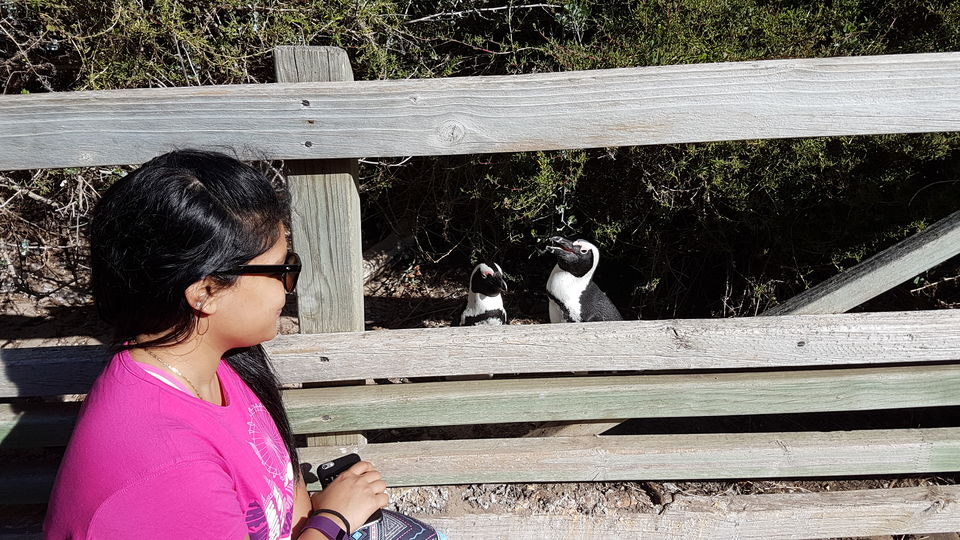 Did I mention the penguins? The soft white sand and warm waters are not the only reasons why 60 000 visitors a year make. African Penguins – known as "jackass penguins" because of their distinctive braying – are the only penguins found on the continent. their way along the coast, past Simon's Town, to Boulders Beach.
NEXT HALT FOR THE DAY IS CAPE POINT LIGHT HOUSE..
After taking funicular up to lighthouse and taking the usual touristy pictures, consider taking the walk to the Cape of Good Hope. It is an easy descending path passing through many different areas of flora and terrain. BEWARE OF THE BABOONS , they will snatch anything and everything from your hand....
The tip of South Africa where Indian and Atlantic Oceans meet is a treat to the eye.. the climb and 1 hr walk towards the cape of good hope is worth the natures beauty...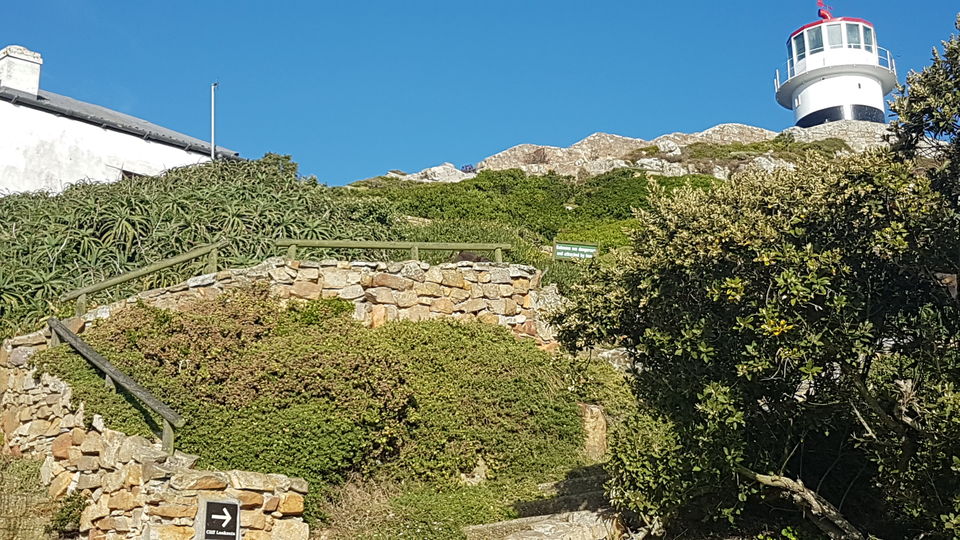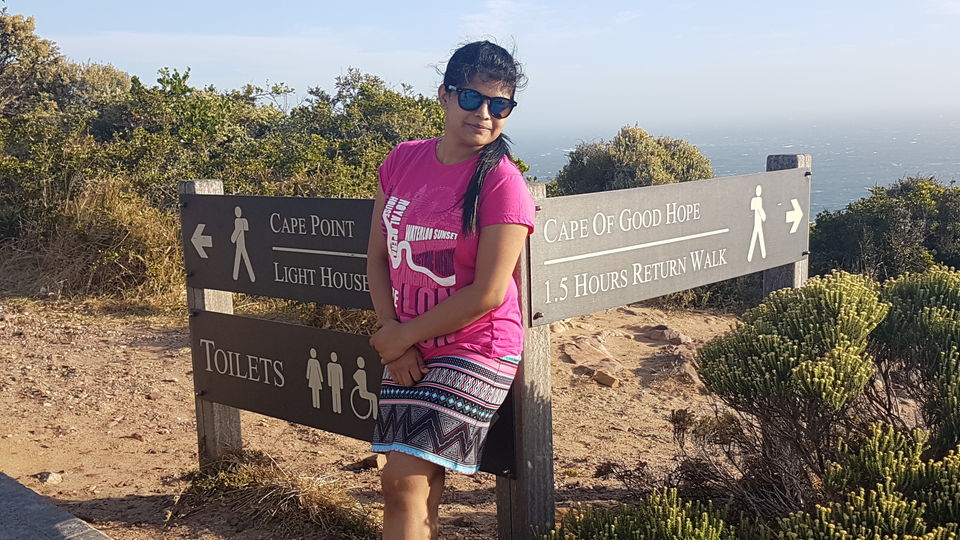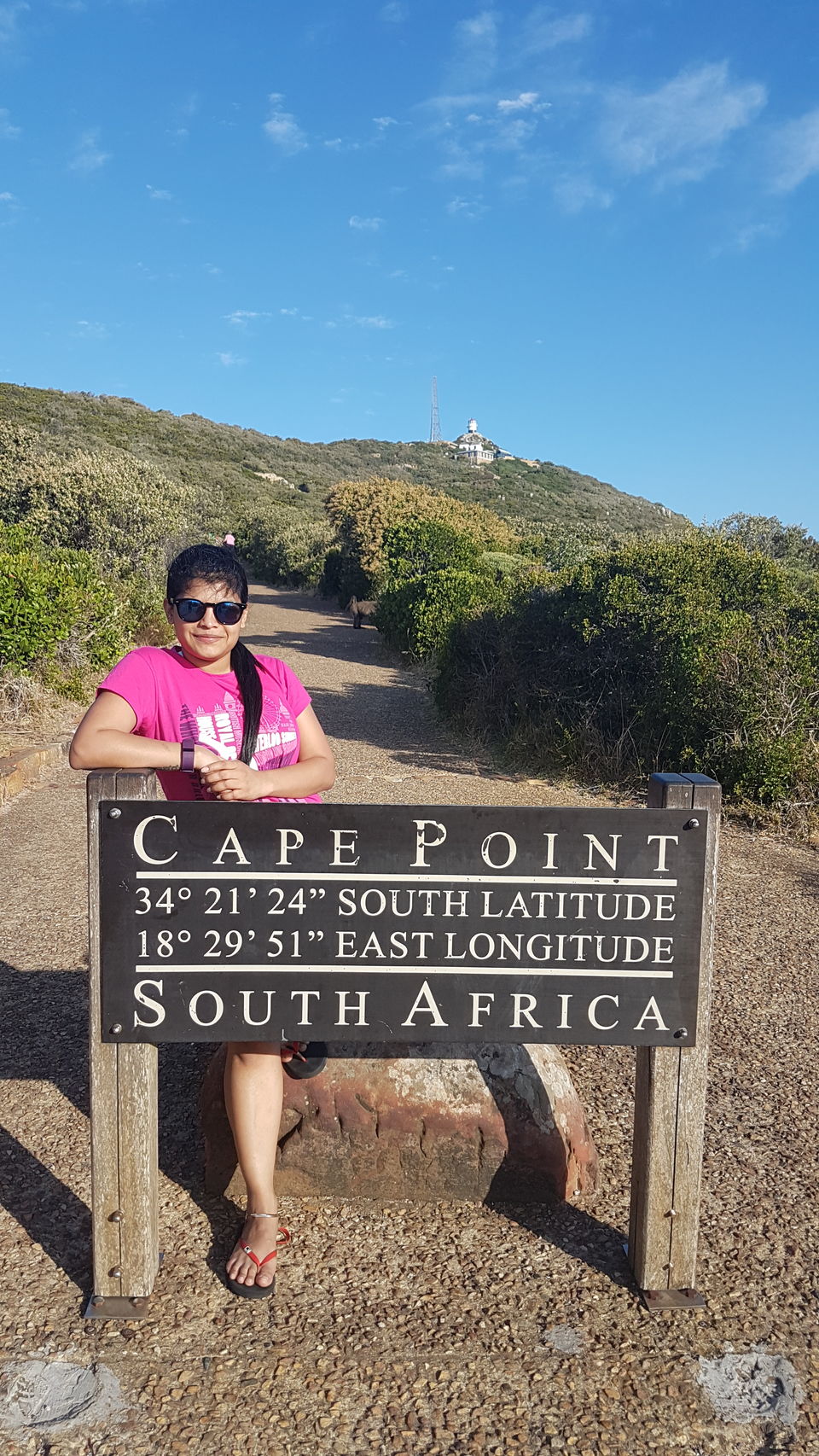 After so much of walking and exploring this soul is tired, time to recharge for the next day.....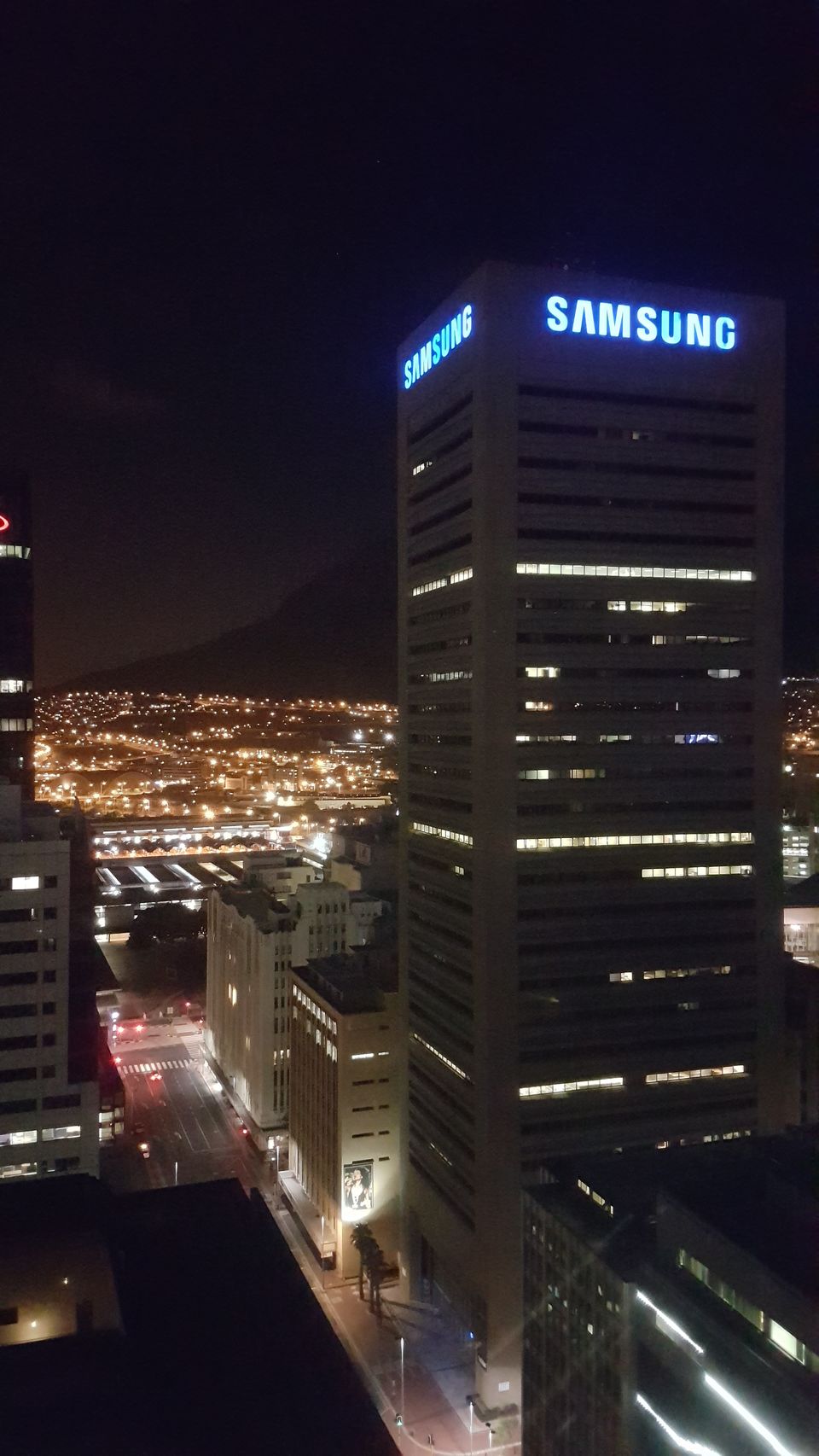 we booked our accommodation in HOTEL RADDISSON BLUE from booking.com.
Day 2:
We decided to drive to the Durbanvillle hills for our wine tasting experience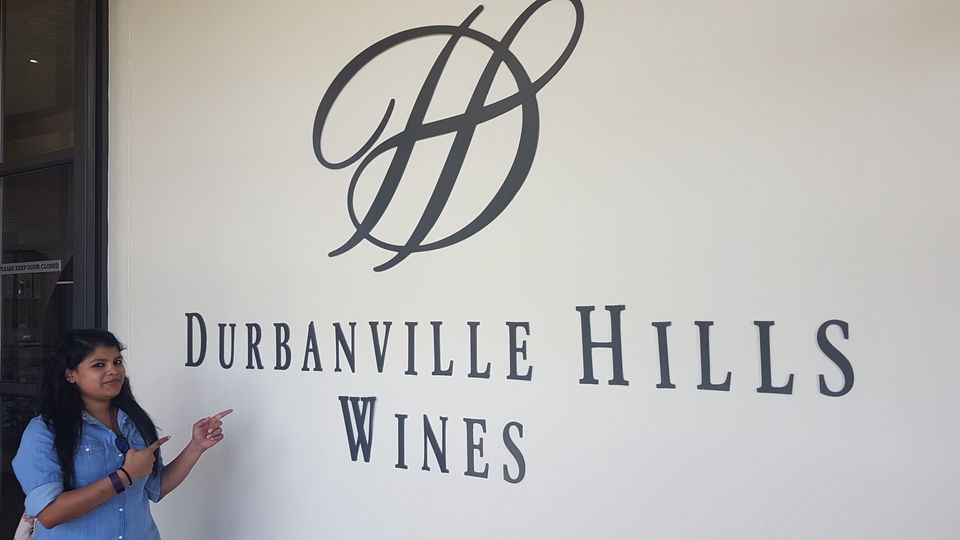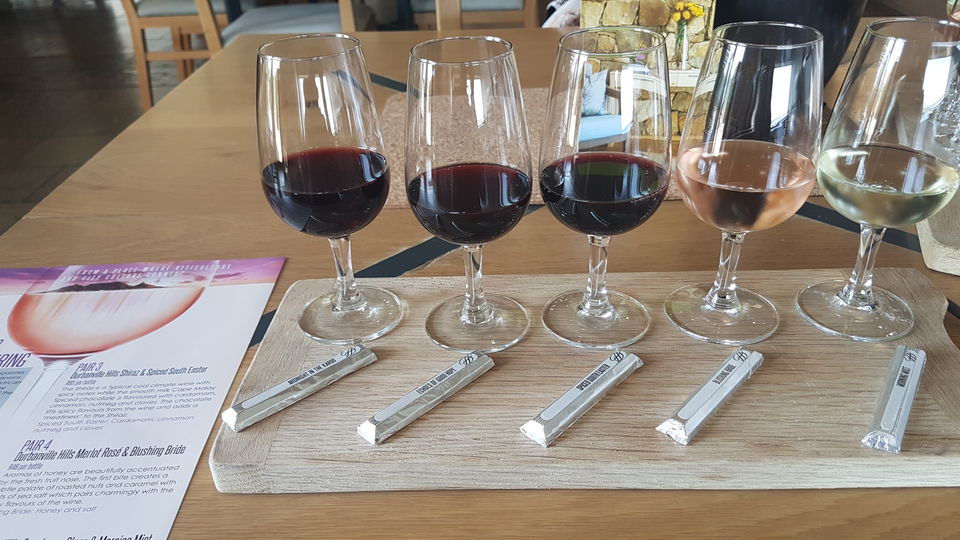 DURBANVILLE HILLS :( Free to enter, R50 for wine tasting)
One of the oldest wine producing farms in the Cape, Groot Constantia is steeped in history. Here you get a selection of five wines & chocolate combination to taste as well as a souvenir crystal glass. The tasting lasts one hour and can be enjoyed in the tasting room or outside if the weather is clear. Yes we did grab a bottle of our favorite wine along with chocolate on the way back home.
Once back to the hotel, next we planned to explore the V&A waterfront: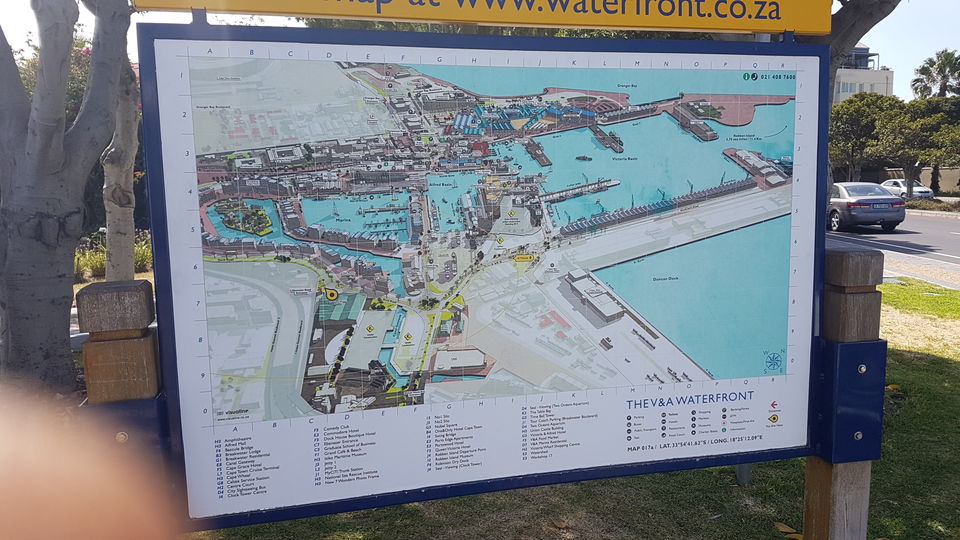 Just grab your map and you are all set for the self-guided tour to the Cape Town's busy commercial harbor it is surely is a massive hub of activity! Accommodation, restaurants, shops, entertainment, adventure, it has plenty of everything
• Enter the shopping complex to grab your souvenir to take back home from a wide variety of handmade art and paintings... indeed I did a lot of shopping here but bargaining is the key. There was a show going on about the terracotta army of china. And also a laughter club. Grab some mouthwatering snacks as you wander around.
• The scratch patch & cave golf at waterfront: experiencing the beauty of gems for free…for the kid in you. (cost: free)
• the Two Oceans Aquarium: (cost: R100) top tourist attractions in Cape Town and over 3000 living sea animals, including sharks, fishes, turtles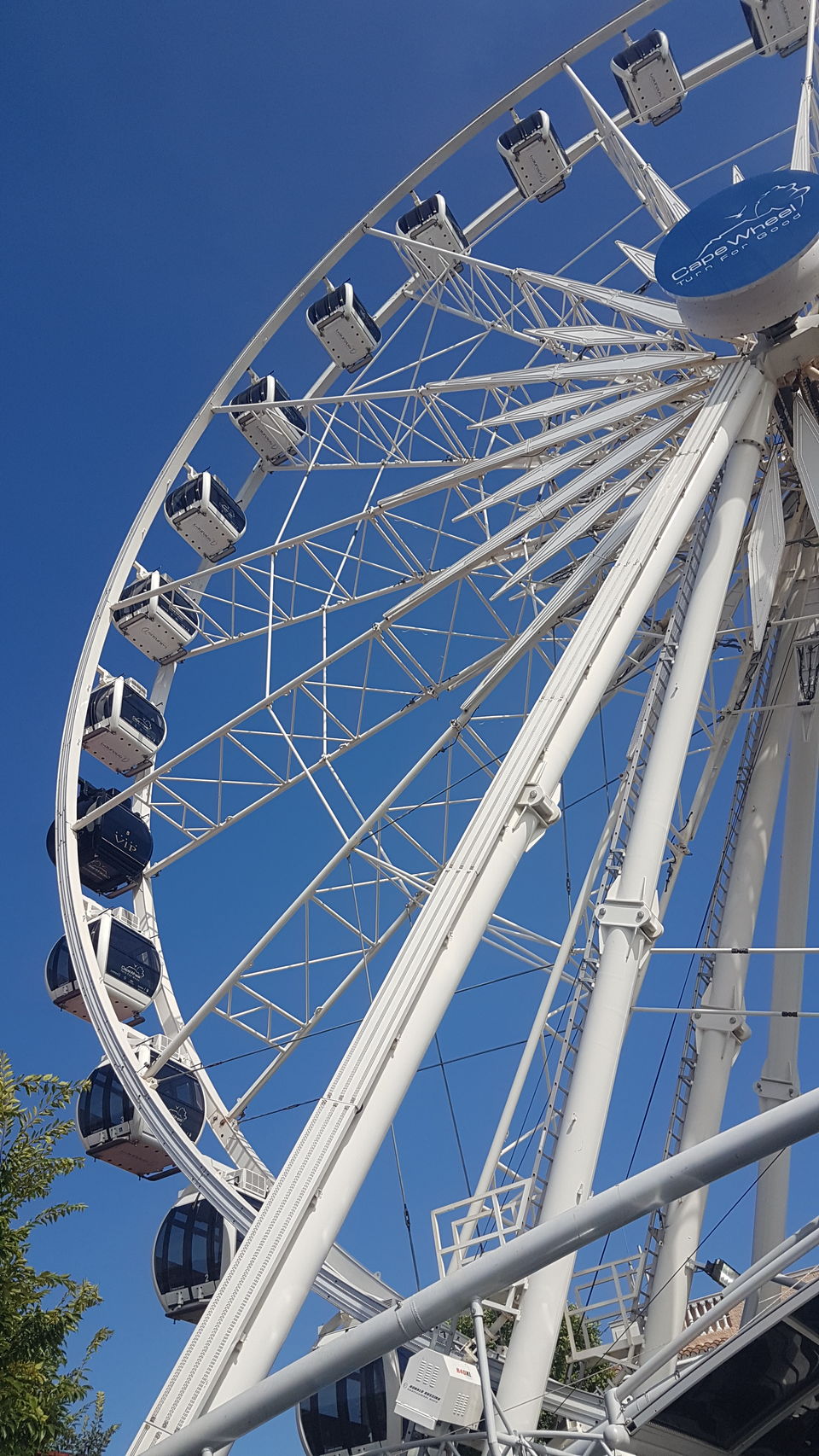 • Cape Wheel: This is a Reminiscent of the mammoth London Eye in the UK, take a ride on this giant wheel to get an awesome 360 degree view of the V&A waterfront.
Noble Square: Nobel Square honors South Africa's four Nobel Peace laureates: the late Chief Albert Luthuli, Archbishop Desmond Tutu, and former presidents Nelson Mandela and FW de Klerk. (Cost: free)
There are plenty of live street performers for you to enjoy while you are roaming around the waterfront area.
After enjoying the day exploring through the cultures of South Africa now time to go back to grab some food & rest... Tomorrow is gone be an adventurous day... It's the hike to Table Mountain…
Day 3: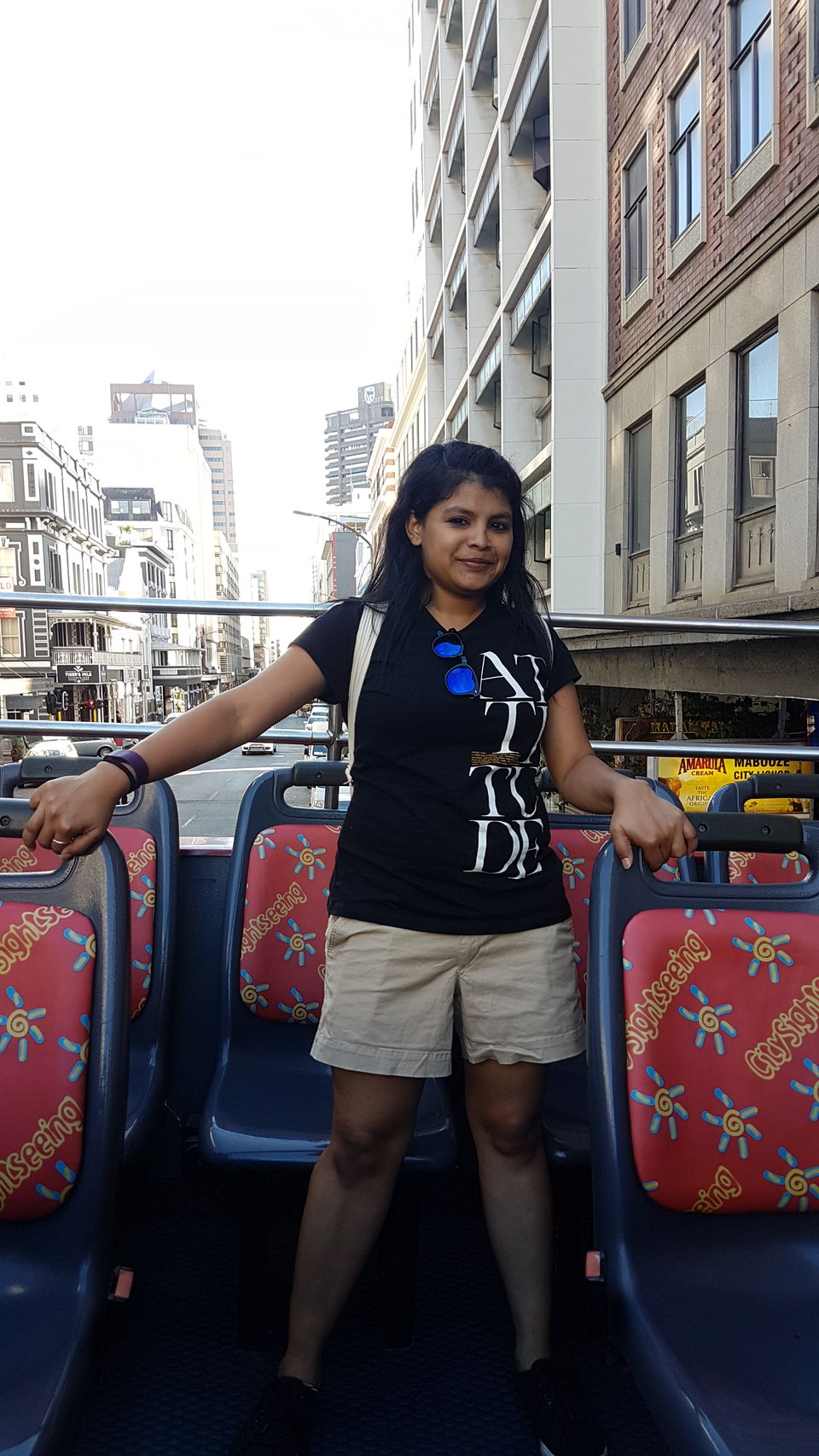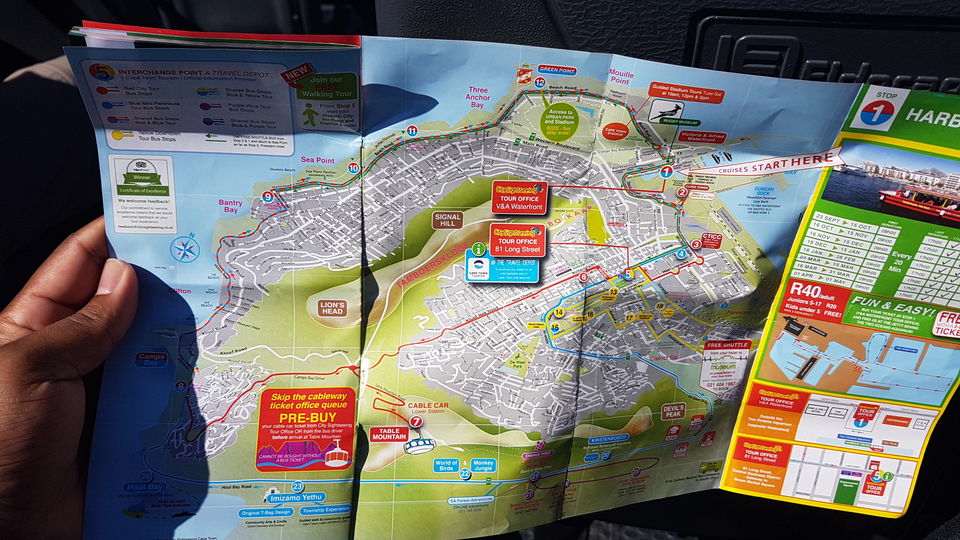 City Sightseeing made easy with the Hop On, Hop off Bus (cost: R150/ 1 day ticket) we took our city sightseeing ticket along with table mountain cable car ticket from their office at 81 long street. We got into the red City Sightseeing double-Decker bus with our earphones all set to explore the city along with the live commentary, Do sit on the first floor open side of the bus to enjoy the view. On the way to Table mountain cable way we saw the slave's colony.
Next stop is Table mountain cable way, we are all set with our sports shoes and full enthusiasm to hike the table mountain, (due to lack of time we decided to hike only table mountain, for a breathtaking view you can also hike "Lions head" & "devils peak") we took cable car to the top and decide to hike on our way down. We line up for our turn to get into the cable car, it's a beautiful view of the mountain from the cable way..
I'm here in Cape Town the most beautiful end of the world.
Cape Town lies at the foot of the impressive table mountain who steep slopes encroach on the whole area and the long sprawling bay. It is 2 miles long and 3,500ft above sea level. Named table mountain by Antonio de Saldana, first European to sail into the bay in 1503. More often than not the mountain top is covered by a white (TABLE CLOTH) when clouds are formed by a warm south easterly wind rising up the mountainside and meeting colder air at the top. Giving us a spectacular view From top Lions head.
** Other recommended places: (which I couldn't visit due to lack of time )
• Robben Island: You can cruise to Coast of Robben Island a world heritage center where Mandela was imprisoned for 17 years. Tour of the prison museum includes the former prison cell of Nelson Mandela.
• District 6 museum: (cost: R30) It's a great way to ensure history isn't forgotten. Though provoking and beautifully presented exhibits on the previous residents of district six.
I LOVE CREATING MEMORIES AND SHARING THEM WITH OTHERS , EXPERIENCES LIKE THIS,BRINGS THE BEST OUT OF US, TRIPS LIKE THIS, OFFERS US THE PEACE THAT WE ARE MISSING..,
SO KEEP TRAVELING , KEEP MAKING MEMORIES , THEY ARE WORTH SHARING EVEN YEARS LATER.
HAPPY WANDERING FOLKS..
Frequent Searches Leading To This Page:-
south africa tour packages with price, south africa pilgrimage tour packages, cheap south africa tour packages, budget tours in south africa, south africa tour packages honeymoon, south africa trip packages, south africa holiday packages from india