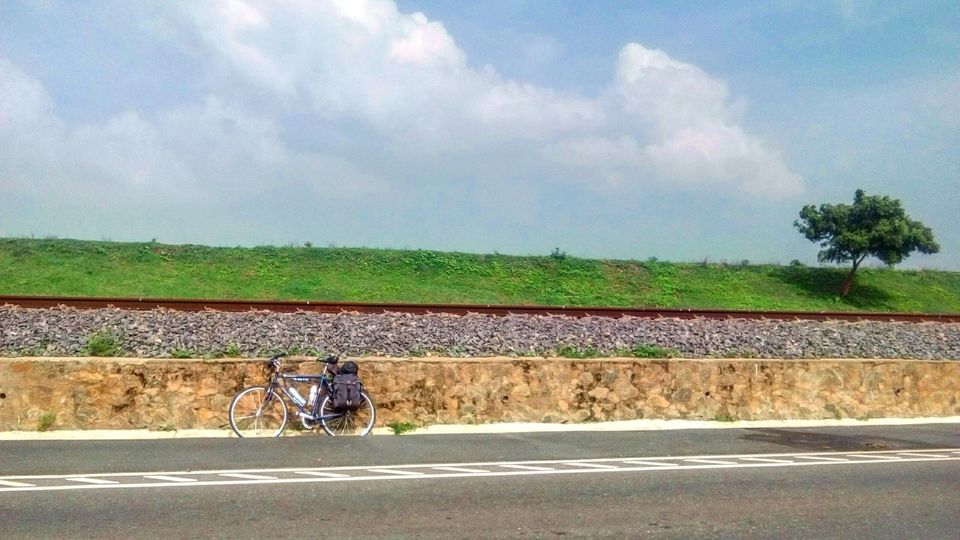 Looking back on my bicycle tour around Sri Lanka, I've been trying to zero in on my most favoured destination. The one city that stood tall among a sea of captivating touchlines. Lion was arguably the best beer I tasted, prawn curry the meal I dream of most often, and the time I got scolded by marine conservators my most memorable moment. It's only in order that I respect the island's self-esteem and crown the King of the Coast.
I'd just spent a day lounging in Komari, a secluded village on the east coast, safely tucked in the only homestay here. With about 1400 km under my belt, I was taking time to cool off and enjoy some peace and quiet before I rode into the tourist-savvy town that lay about 20 km south. Thus far, the coastline had taken me across scantily clad towns, ones which rarely featured on the 'backpacker's trail.' Though I was excited to face the tourist-heavy southern coastline, I had my inhibitions about sharing this pristine country with backpacking cutlets drunk in misbelief that they were all on the offbeat trail miles away from their homeland.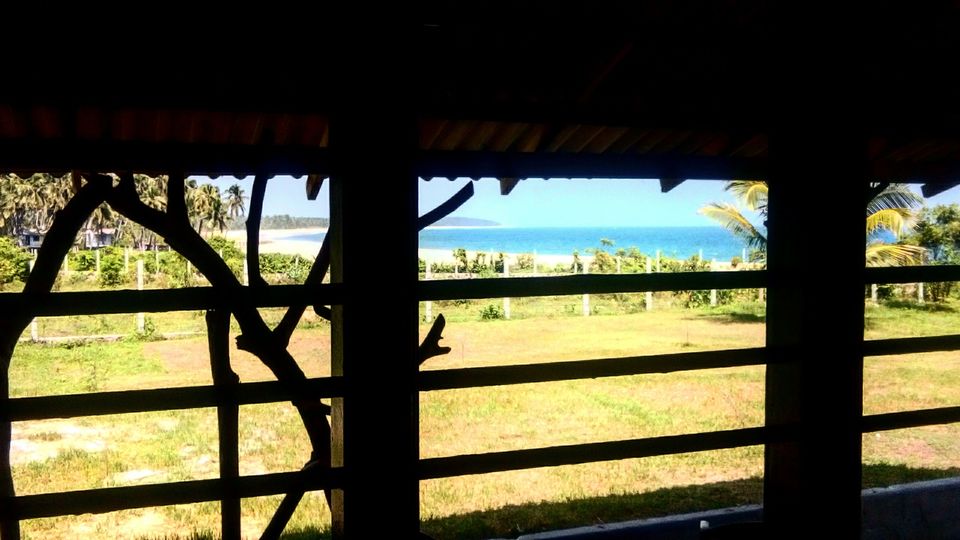 Thus far, I'd only been conversing in broken English, eating roadside food, and sharing the occasional beedi with the locals. Come Arugam Bay, it would be time to shift to fluent conversations, lager, iPhones, and Instagram handles. The anxiety of interacting with the modern world coupled with the fear of losing touch with my local self kept bothering me as I made the hour-long journey down south.
My research on the town was in perfect order - Sri Lanka's most revered surf town, home to Yala Sanctuary, and the 2004 Tsunami's biggest casualty. This indie-esque town had the ocean to thank for its popularity, and blame it for all the havoc raged; Arugam Bay had been suffering for years. Given its geographical proximity to the Tamil Tigers' eastern base in the civil war that had ravaged the country, the town hadn't seen the bright side of development in decades. With efforts from private parties and overseas well-wishers, only recently had the town seen a rise in tourism and economic growth. European and Australian migrants took charge of setting up pubs, surf shacks, and homestays, and with a little bit of assistance from the market-town of Pottuvil, Arugam Bay finally appeared on the travel trail.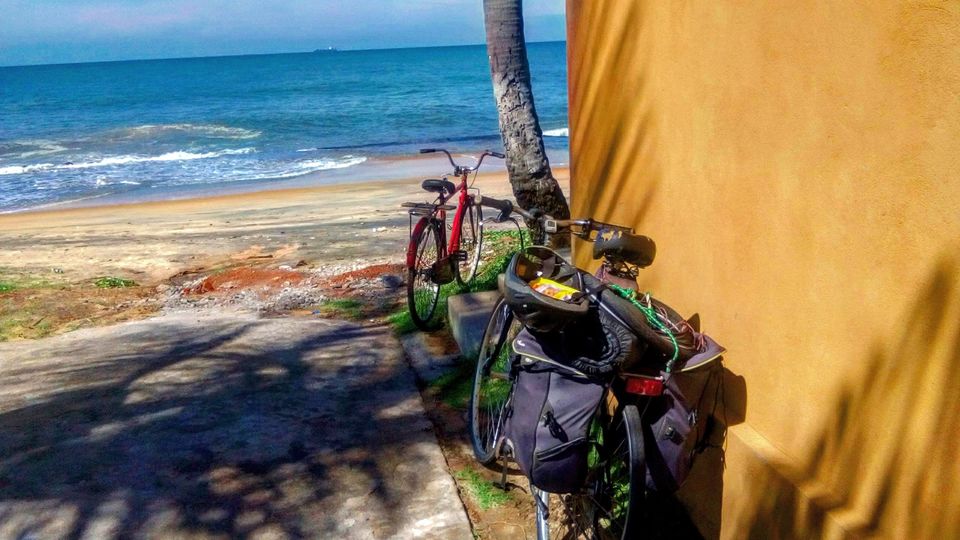 I ambled into town, nervously looking out for white faces. I rode past a couple of decent looking places to stay in, but instead opted to head straight into town and get to the other end, not sure if I'd ever have the energy or interest to explore the area the rest of the day. Over the next 1000 odd metres, all I crossed were four auto rickshaws, three bars, a swanky supermarket, two roadside food joints, a row of beachside hotels, and one hostel. Surprised at the lack of human interaction, I parked my bike at the side of Arugam Hostel (erstwhile YMCA Hostel) and rushed in to find myself a retirement pad. Two steps in, and I ran into a young girl shouting, 'Daddy, we've got a visitor!' She ushered me up the stairway and into the bar sit-out, where her father, a Dutchman dressed in beach shorts and a baggy vest, was sipping on a chilled coke with a smoke in hand.
'Hiya, son!'
Nearly two weeks on the road and not once had I been greeted with such welcoming grace. The Lankans were a kind community, but this warmth was different, maybe a bit more familiar.
'Hi, you guys got room for me?'
'Yep, we usually lend out individual beds, but since you're our first visitor in six months, feel free to enjoy the entire the room. Cheers mate.'
For just INR 400, I had the luxury of a double bed, a bunk bed, and a refrigerator. Never in my wildest dreams had I ever imagined this sort of opulent comfort. I spent the next couple of hours washing my clothes, giving the bike a good scrub, and treating myself to a rather spacious cold shower.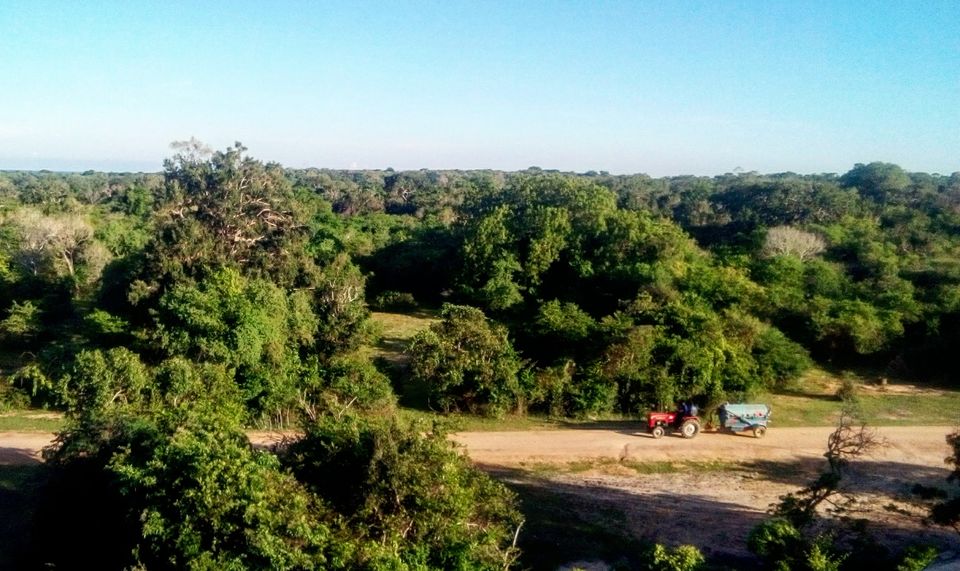 Down at Arugam Beach, a group of fishermen out since the break of dawn pulled in their loaded vessels. After tallying up the day's catch, they gathered under a little fire and chatted each other up like school friends. Watching them from a distance, I knew I was in a happy place. I'd never want to leave The Bay. The legs had caved in from all the torture borne over the last couple of weeks, and it was only fare I liberated them with some cold lager back at the hostel's bar. Queue: three hours of deep conversation with Tyler, an American surfer searching for the town's most explosive tides.
Early next morning, I cycled down to Yala Sanctuary, in search of Okanda, a serene dot on the map with a beach where just crashing waves serve as company. For fear of wild elephants, I wouldn't advise heading into Yala on your own. Perched atop a three-storey-high rock, I lay back to admire a flaming sundowner, only to hear a crack, as my phone's screen broke into pieces, safe in the comfort of my bike jersey. For the next 800 km around Sri Lanka, I knew I was doomed, but in that moment, I just wanted to look at the sun burst into colour over the horizon.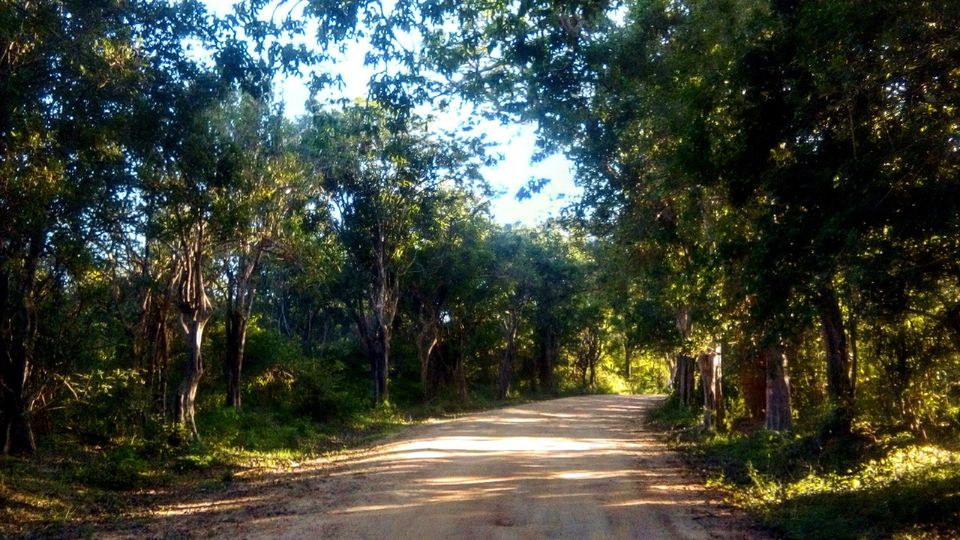 The kilometre-long town didn't have much to it other than the beach, its surf schools, hostels, bars, and souvenir stores. But for someone looking to unwind by the beach, catch a break on a clear day, or just watch the ocean orchestrate its magic along the shore, Arugam Bay was ideal.
Frequent Searches Leading To This Page:-
5 days tour package sri lanka, 3 nights 4 days sri lanka package, sri lanka maldives tour package from ahmedabad, budget sri lanka tour packages, tour packages from sri lanka