Sri Lanka is known for its golden beaches, turquoise waters, emerald forests and delicious food. Elephants in the jungles and whales in the seas, Sri Lanka is a gem that will never fail to surprise you. And this little island promises all kinds of adventures. Magnificent vistas and awesome adventures have made Sri Lanka the ideal spot for adventurers seeking their adrenaline fix. There's everything here, from scuba diving in Sri Lanka to paragliding, whale-watching to hiking, and all at an affordable price!
Surfing in Sri Lanka
Whether you're a beginner or an expert, Sri Lanka's waves are perfect to experience this thrilling water sport! An island of two halves, the East and West of the island experience different monsoon seasons. Therefore, there are different beaches with varying waves. This makes Sri Lanka an ideal spot for amateur surfers to learn the sport and for the experts to hone their skills.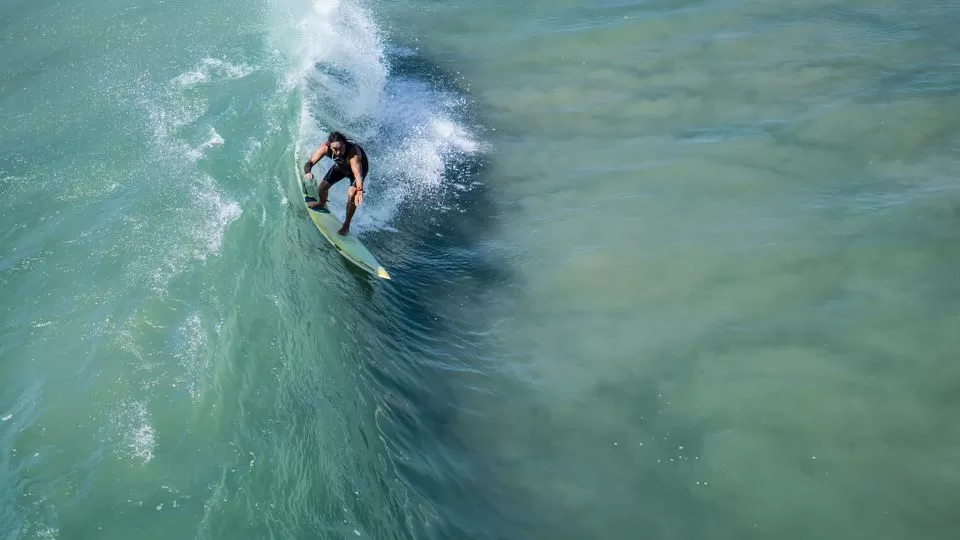 Skill and gear: You do need to learn surfing before you can jump into the waves. You can rent a surfboard from pretty much all organisers, if you are just starting to surf. Each beach has different organisers and surfing schools where you can register and learn.
When to do it: The western end of the island has great waves between October to April while the eastern side is best for surfing from May to September.
Cost: The starting cost is ₹1,000 that includes the instructor and one hour in the water. The general cost per lesson is expected to be ₹2,500 (inclusive of surfboard, vests, transport, and instructors). The lessons usually last for an hour.
Best sites: Beginners can catch waves on Weligama Beach, Hikkaduwa Beach and Mirissa Beach on the west coast and Arugam Bay and Elephant Rock on the east coast. Okanda on the east coast and Unawatuna Bay on the west coast are the best sites for experts.
Organisers: Safe Surf Camp on Arugam Bay, Elsewhere Surf Camps at Weligama beach and Reef End Surf School at Hikkaduwa beach.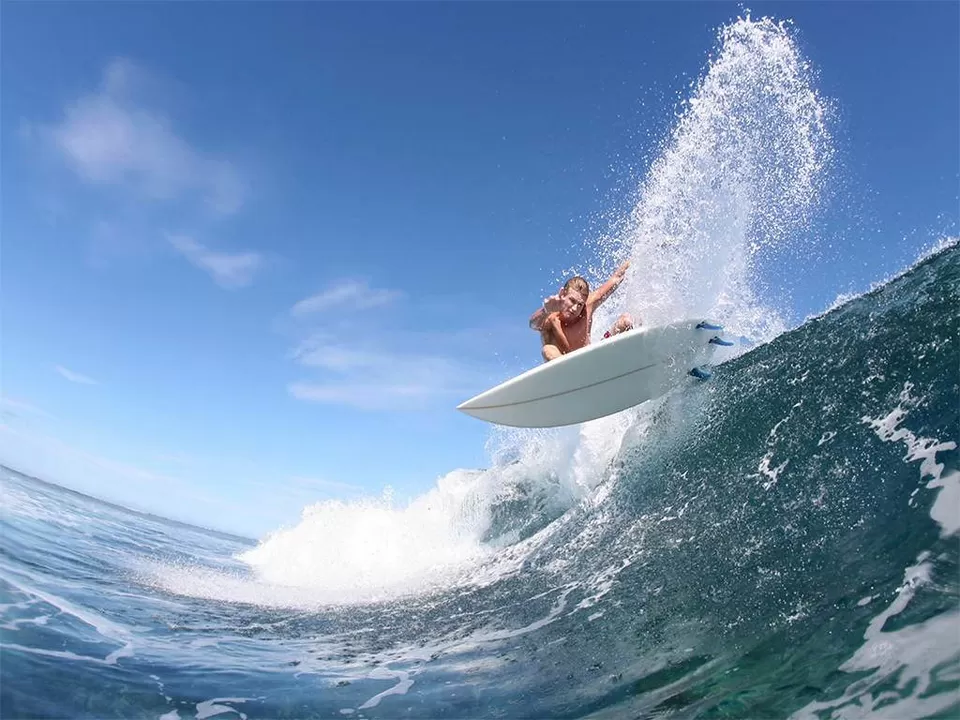 Scuba Diving in Sri Lanka
Coral gardens, exotic fishes and ancient wrecks in the waters of Indian Ocean make the experience of scuba diving in Sri Lanka, one of the best diving experiences in the world. The southern coast is ripe for plucking with colourful corals dominating the sea-scape while ship wrecks around Galle Harbour make it an interesting dive into history.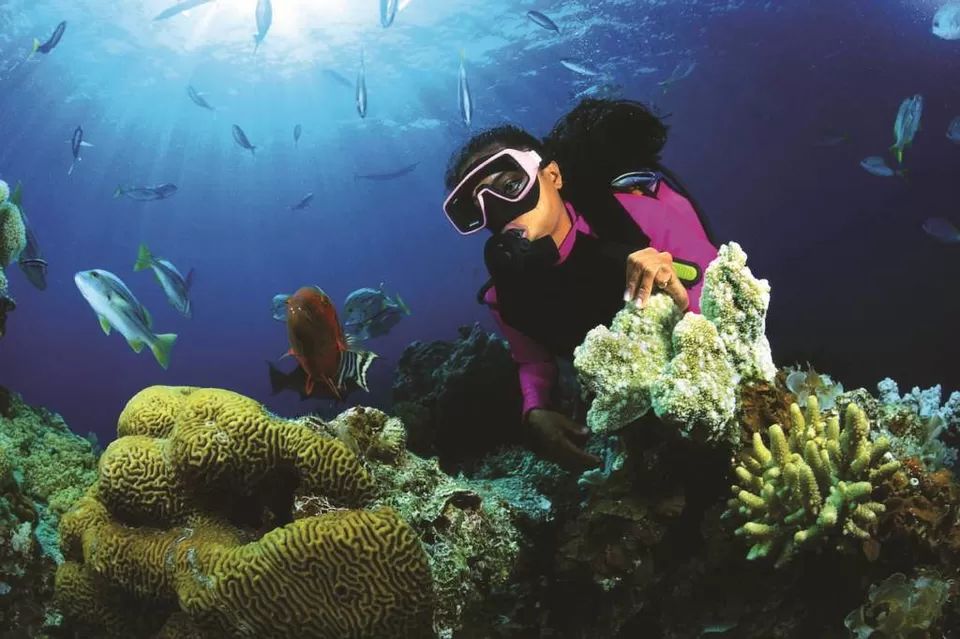 Skill and gear: You do need to learn scuba-diving before you take a plunge into the ocean. The PADI (Professional Association of Diving Instructors) courses are easily available around diving sites and they provide all the gear needed for diving.
When to do it: Even though you can dive almost everywhere and throughout the year, there are two major seasons. The west coast season is between November to April and the east coast season is from May to October.
Cost: Most of the reputed dive centres offer certifications for all types of dives. The open water diver, advanced diver and rescue diver courses may take about 3 to 4 days each, at ₹30,000 per person. This cost includes diving course, transport to the diving sites, instructors and all gear.
Best sites: For colourful corals, the best sites are Bull Dog Reef in Kalpitiya, Gorgonian Gardens in Colombo and Great Basses. For exploring shipwrecks, Taprobane North Wreck or Perseus in Colombo, Taprobane East Wreck in Colombo and SS Rangoon in Galle are the best sites.
Organisers: International Diving School, Poseidon Diving Station and Sri Lanka Diving Tours are some of the best organisers for scuba-diving in Sri Lanka.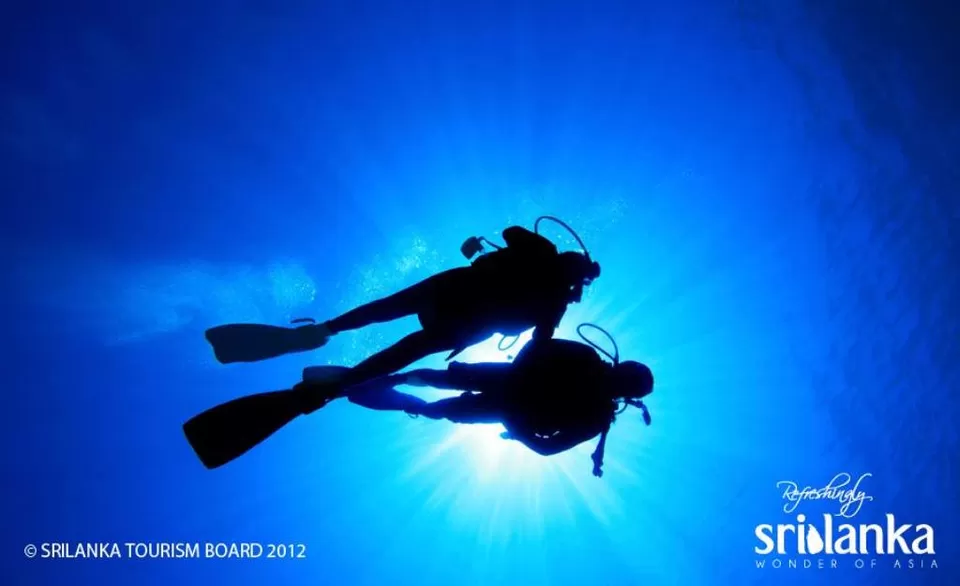 White Water Rafting in Sri Lanka
Rafting is thrilling, exciting, wet, wild, unbelievably fun and an emerging adventure activity in Sri Lanka. It gives you an unparalleled adrenaline rush and leaves you asking for more. A strong spirit and determination to have a fantastic time is all that you need to embark on this crazy adventure.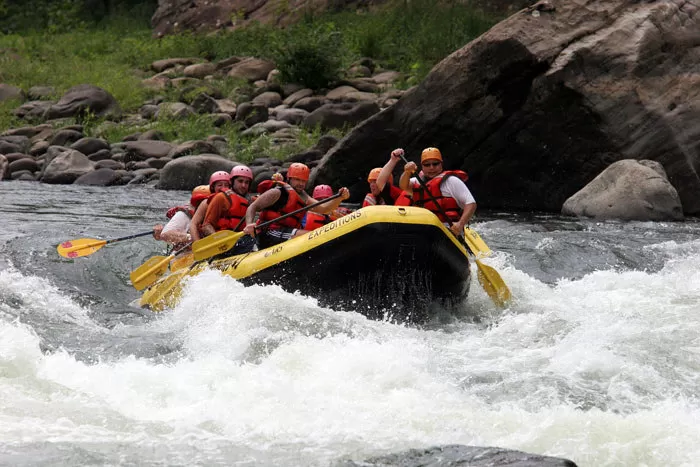 Skill and gear: You generally don't need any particular set of skills for rafting, however if you know swimming, it's a great plus. The gear required for rafting is always provided by the organisers.
When to do it: The best time to enjoy white water rafting at Kitulgala is the period between May to December. This is the time when the river has the best currents and is not too violent or risky.
Cost: The cost is generally ₹2,000 per person that includes two hours of rafting, welcome drink, tea, coffee and a Sri Lankan lunch. The cost also includes all gear required for the activity.
Best sites: Inside the jungles of Kitulgala, sections of Kelani River are the perfect place for river rafting in Sri Lanka. It has seven rapids, both major and minor and it provides the best currents for river rafting.
Organisers: My Ceylon Adventures and Rapid Adventures are the best organisers for white river rafting in Sri Lanka.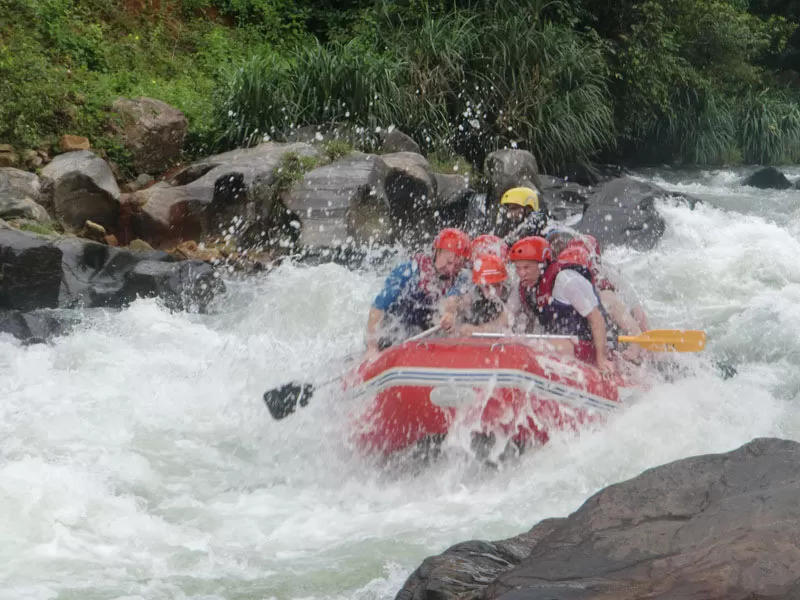 Kitesurfing in Sri Lanka
Kitesurfing means getting on a surfboard and grabbing hold of a large kite for that added push. Kitesurfing harnesses the power of the wind through the large kite and helps you surf the waters more easily. Bathed in warm Indian Ocean currents, with nearly 1600 km of palm-fringed coastline, Sri Lanka's winds offer the best opportunities for kitesurfing.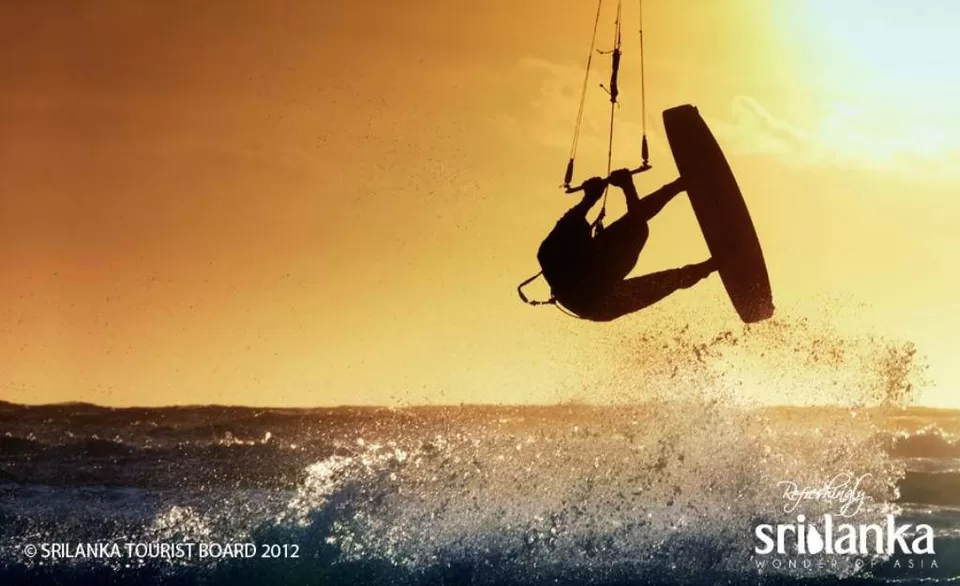 Skill and gear: It's relatively easy to learn kitesurfing, but it does involve practice. You can rent equipment from any water sports providers in Sri Lanka.
When to do it: The best time to do it is from the start of May to the end September as the wind currents are the most favourable during these months.
Cost: Kitesurfing lessons begin from ₹2,800 per person, on an average. However, if you take a kitesurfing trip, which includes meals and transportation, it is cheaper as it will be a group activity and not an individual activity. The trips cost starts from ₹ 2,000 per person.
Best sites: West Coast of Sri Lanka in Kalpitiya is the best site in Sri Lanka to try your hand at kitesurfing. Other good spots are Talaimannar and Mannar Island.
Organisers: Kite Worldwide is a global organiser, with two kitesurfing sites in Sri Lanka. Kitesurfing Lanka is another popular organiser for the sport.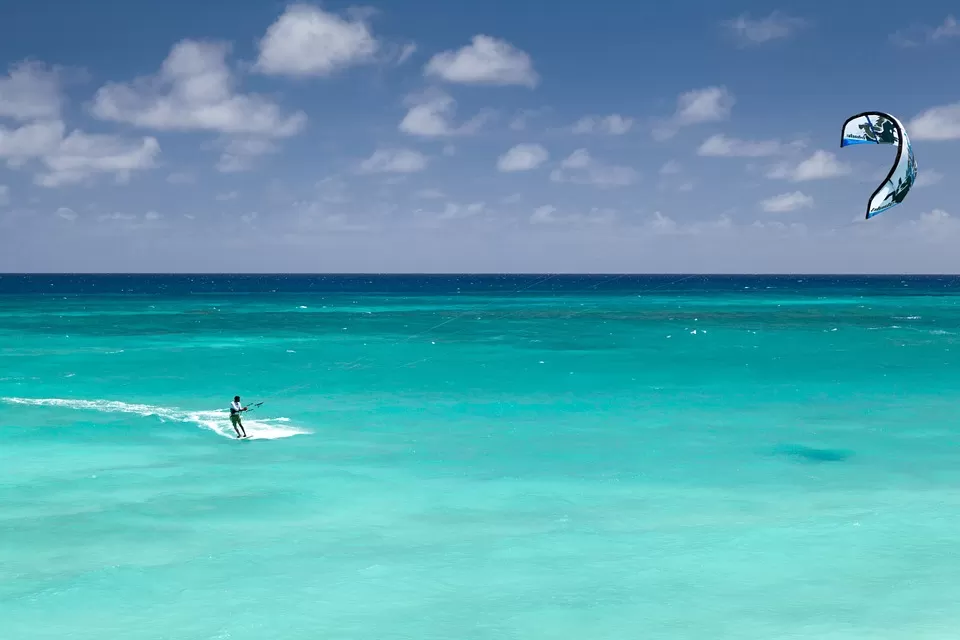 Whale-Watching in Sri Lanka
Sri Lanka may be the only country where you can see the world's biggest land mammal, the elephant, and the largest marine mammal, the blue whale, in a single day. The ocean around Sri Lanka is home to the gentle giants and performers of the ocean. Being situated on and around migrating routes of whales and dolphins, Sri Lanka is in a vantage point to observe migration of 26 species of cetaceans including blue whales, sperm whales, pilot whales, fin whales and a large variety of dolphins.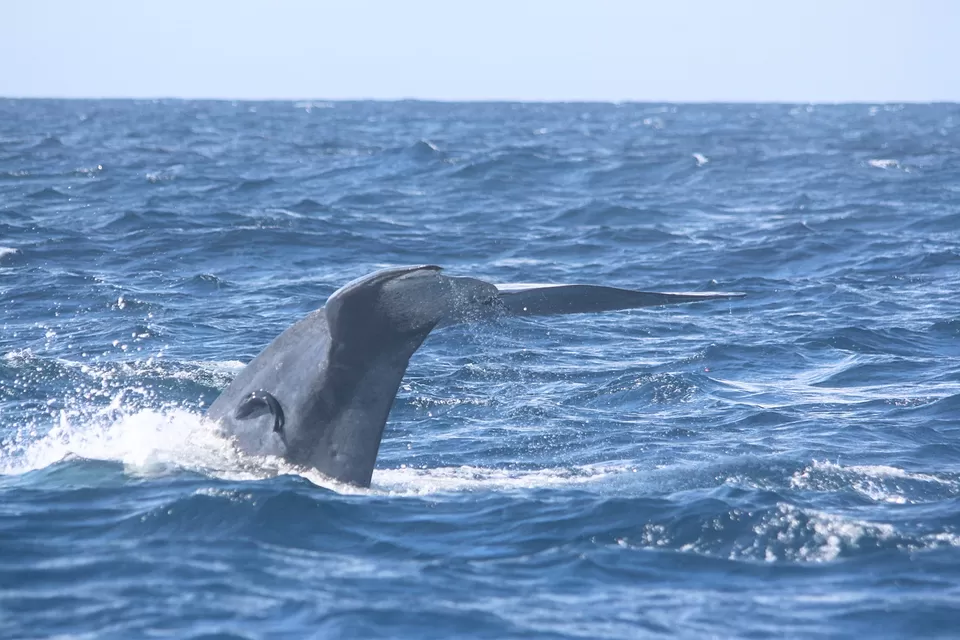 Skill and gear: You don't need any skills or gears for this. The only thing you need is excitement and a genuine interest in watching the mammals of the sea.
When to do it: The best months are between December to April as the largest numbers of whales and dolphins are believed to be circuiting Sri Lanka during these months.
Cost: The cost for whale-watching starts from as low as ₹2,500 per person that includes transport to the docks and four to five hours on the sea.
Best sites: Mirissa is the best place for whale-watching. It is located in a geographically suitable environment to spot the big mammal.
Organisers: Serendivus Safari, Raja and the Whales and Whale Watching Mirissa are some of the best organisers in the country for whale-watching.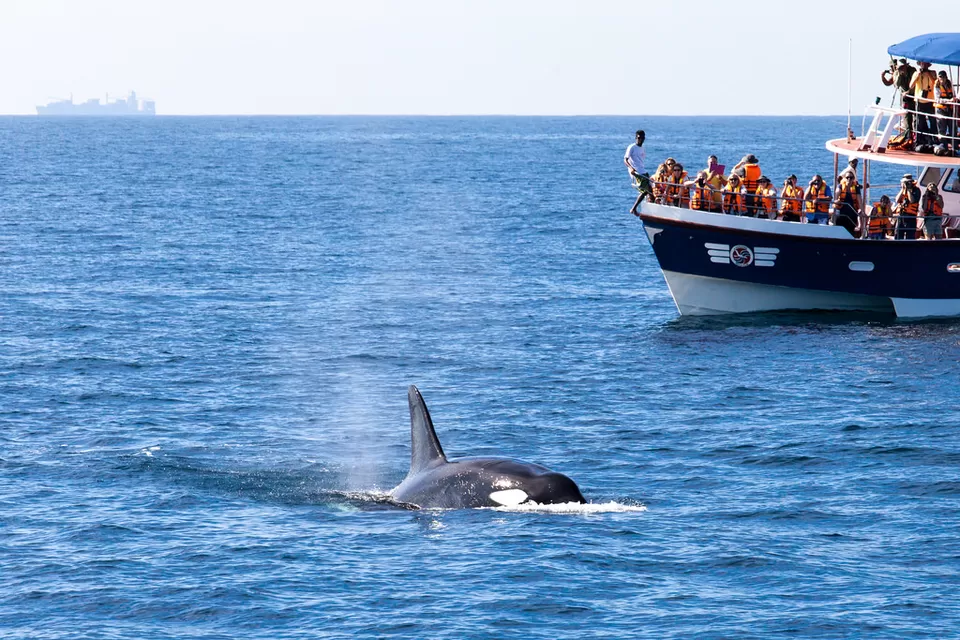 Have you tried adventure activites like scuba diving in Sri Lanka? Then write about your favourite adventure activity on Tripoto and inspire our community of travellers to try it.
Frequent Searches Leading To This Page:-
Sri Lanka tour packages price, Best places to go in Sri Lanka in march, scuba diving in sri lanka cost, best scuba diving in sri lanka, best scuba diving spots in sri lanka, where to do scuba diving in sri lanka