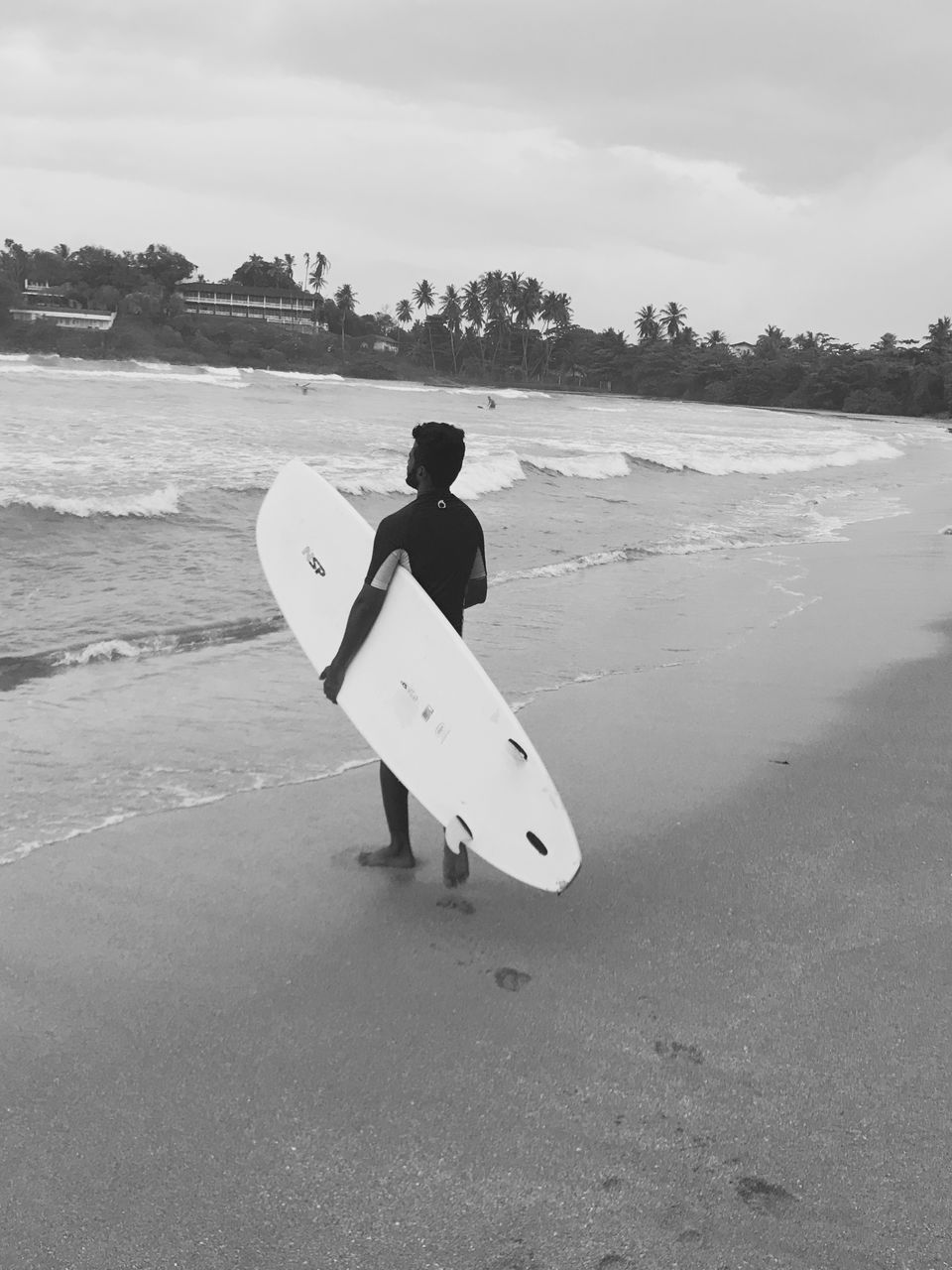 I have been surfing for close to a year now and after two months of no surfing, my heart started to get restless. I would go to sleep and end up dreaming of paddling out into oncoming waves. Unfortunately for me, it was September and the unrelenting monsoons had seen the governments of Karnataka and Kerala issue a ban on all water-sports. My only option was to look out of the country. Bali was my first choice but what I hadn't considered was that the flight fares would be too steep owing to my last minute plans. I'd all but given up on this solo trip when one of my surfer friends asked me to give Sri Lanka a try. In all my travel plans, never had I considered Sri Lanka. Our neighbour to the south often seems like an extension of our own country yet it seems closed to us. We never really give it much thought, but the truth is that Sri Lanka is a tourist's paradise.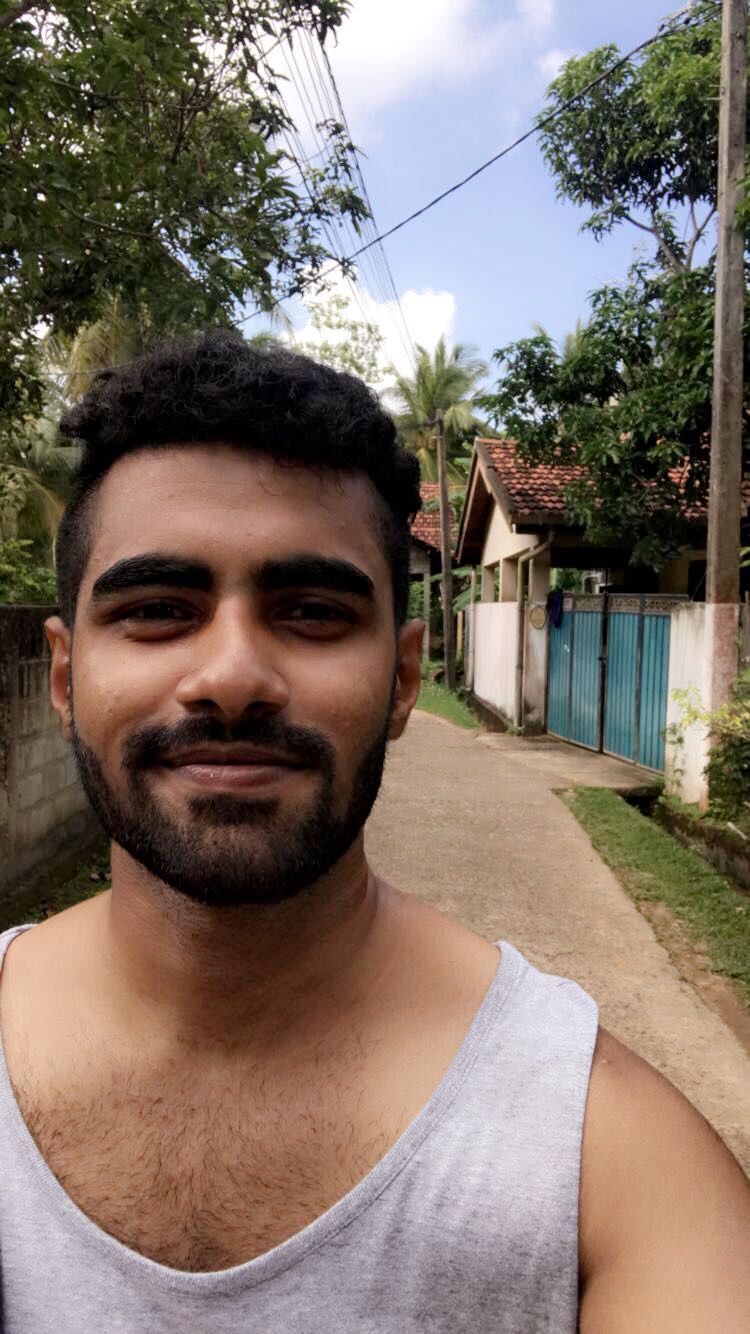 I was on a tight budget and so I was looking at hosts on Workaway.com who would let me stay with them and would also take care of my meals. Luckily for me, I found a backpacker's hostel called The Rockstel in Unawatuna which was happy to host me in exchange for 6 hours of work a day. A simple google search told me that Unawatuna is a party town located in the south-west of Sri Lanka at about 5 kms from Galle. I was excited. It also told me that there were plenty of surf-spots around Unawatuna. Now I was really excited!

I went online and booked my return tickets which set me back Rs. 18000 which is the same as flying to the Andaman Islands. The next step was to apply for my ETA or Electronic Travel Authorization. Contrary to popular belief, you do need a Visa to visit Sri Lanka. The ETA lets you stay in the country for 30 days, which was more than enough for me.
I had 4 days to pack my stuff, so I bought new board shorts and some sunscreen and the rest would could be bought on the way. I reached Colombo airport at 2:30 am in the night and had nowhere to go. Unawatuna is approximately 4 hours from Colombo and I didn't have money for a cab. So I asked around and people told me that the bus from Colombo airport to Colombo Fort bus station would only start at 5 in the morning. I had no network and after talking to the employee at an Airtel kiosk nearby (yes, Airtel provides service in Sri Lanka), decided not to get an international data pack since it was too expensive. I had already downloaded an offline map of Sri Lanka and I was determined to make it without any internet. We rely too much on our mobile phones these days and I wanted to make it to Unawatuna the old fashioned way i.e. by talking to people. After sleeping for 3 hours at the airport with my hand on my luggage due to my fear of robbers (Sri Lanka is much safer than India in terms of thieves and robbers, but old habits die hard) I woke up to find that the bus service had started. An AC bus from Bandaranaike Airport to Colombo Fort will cost you about 150 LKR which is pretty cheap. On the bus I got talking to my neighbour who happened to speak Tamil. (FYI: Most Muslims in Sri Lanka speak Tamil) I was overjoyed because not everyone in Sri Lanka understands English and my broken Tamil helped me a lot to get my point across.
Once you reach Colombo Fort, there are plenty of buses to Galle. I took an AC bus again which cost me 400 LKR which again is pretty cheap. Another bus from Galle brought me to Unawatuna. Finding the hostel was a tad bit tricky since it was a new hostel and the locals didn't know about it, I ended up using offline maps to find it. The Rockstel is a gorgeous hostel about 1.6 kms from Unawatuna beach.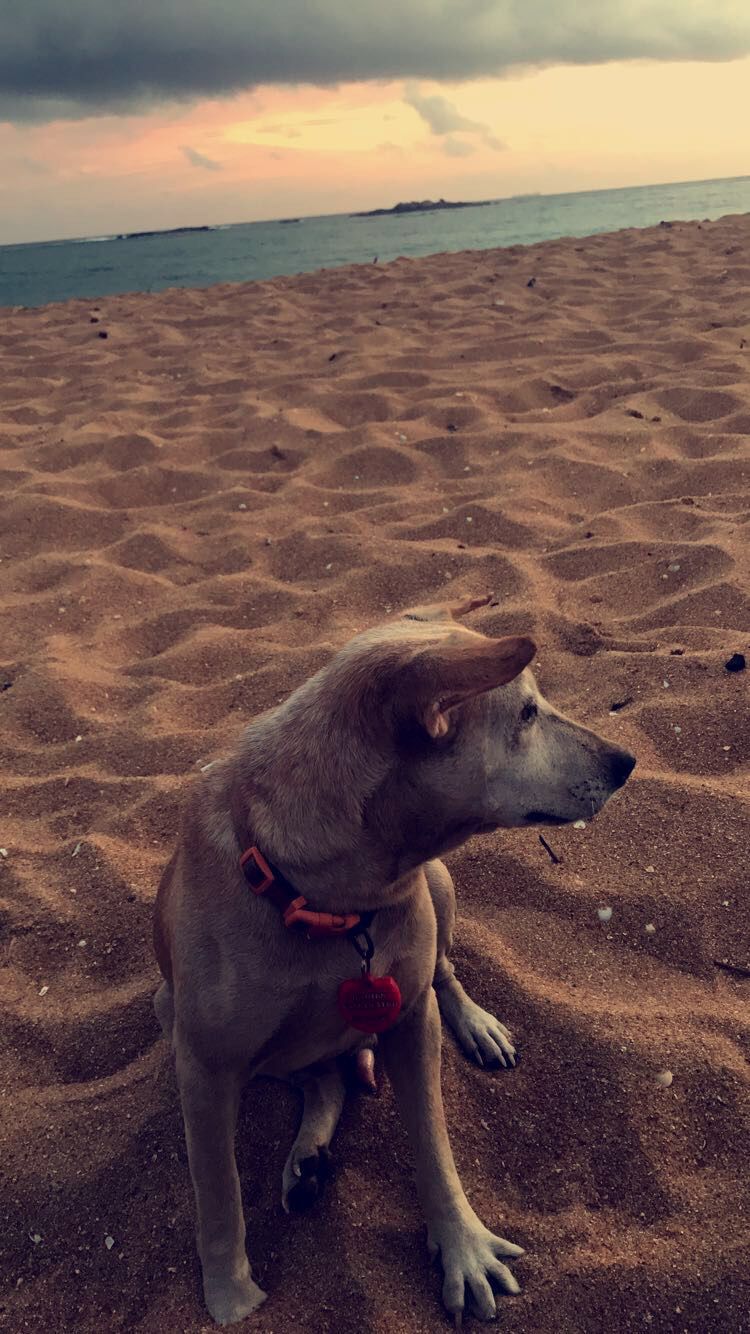 There are plenty of things to do around Unawatuna. The main beach is breathtaking with its white sand and turquoise waters. Grab a beer at the numerous bars lining the beach and sit back and chill. If you're in the mood for some watersports, you're in luck. There are atleast 3 dive centres that will take you out scuba diving, whether you're an accomplished diver or a beginner. You can ride a Jetski and show off in front of all the other tourists or go snorkelling. Move towards the North end of the beach, you reach a flight of stairs. Climb these and you'll reach the Giant Buddha who guards Unawatuna. The view from up there justifies the climb.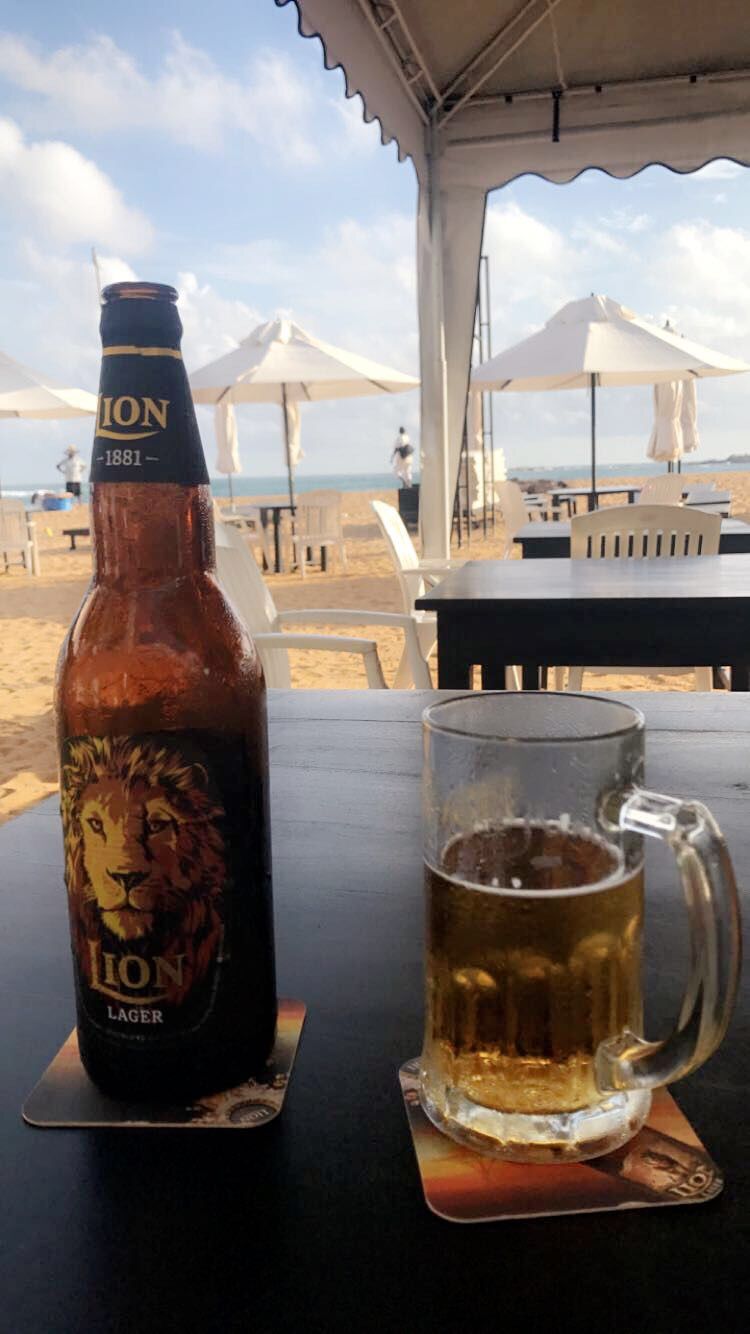 2 km to the north of Unawatuna you'll find the lovely beach of Dewata. Inadvertently, I'd find myself here as the sun started to set every single day. That is because, this is the closest surfing beach and it just happens to be a beginners spot. There are no water currents and not too many surfers in the water. The locals are really nice and will help you out if you have any difficulties. Renting a surfboard will cost you about 400 LKR but if you know how to bargain well, they'll give it to you for 300. A surf lesson will cost you 1000 LKR which is really cheap by Indian standards. The reason I ended up at Dewata was because, watching the sunset as I sat on my surfboard in the middle of the ocean was one of the best experiences of my life.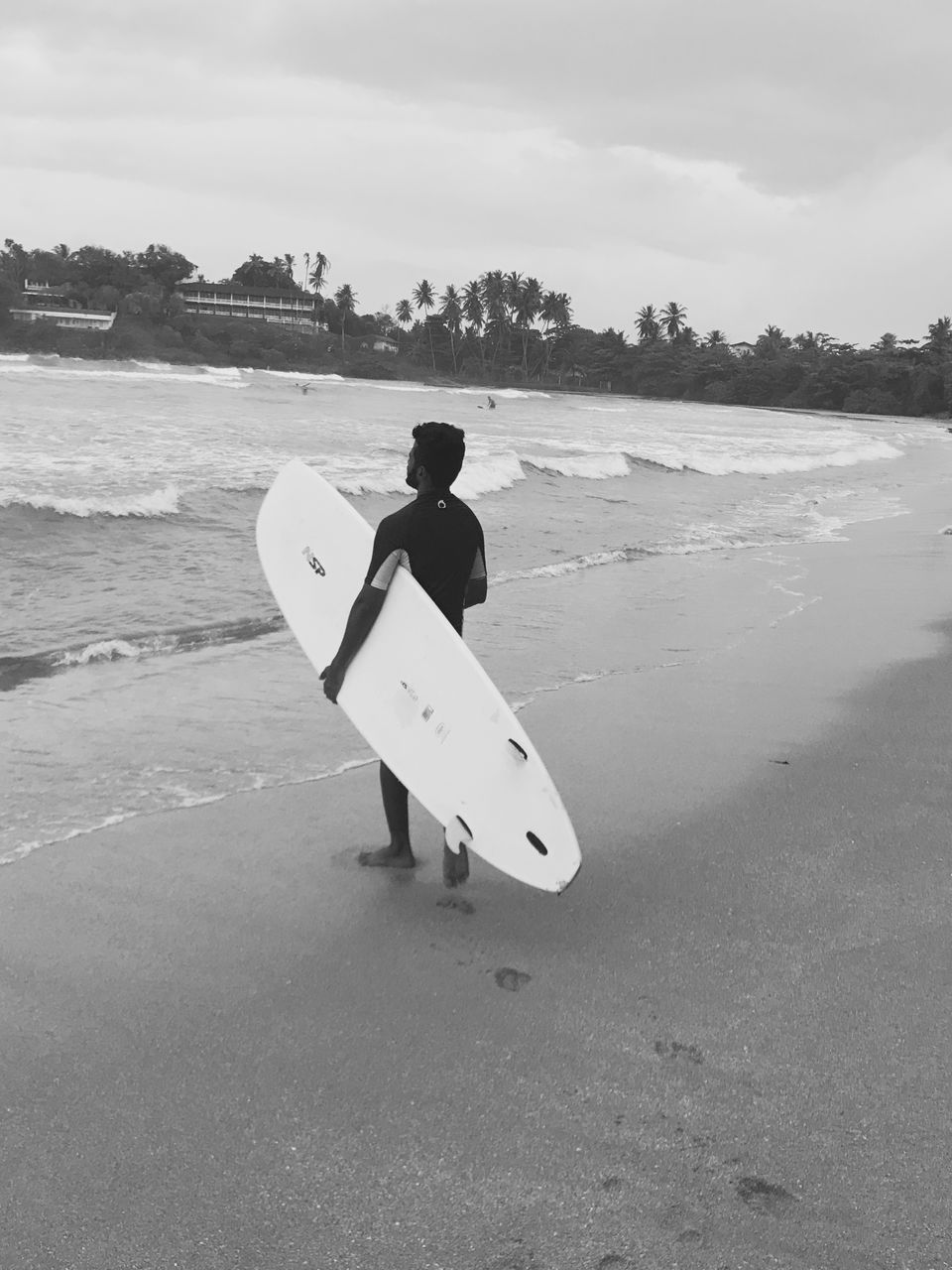 But it is after sunset that Unawatuna really comes to life. The idyllic beach with its sunbathers give way to techno music and intoxicated revellers. Each night features a party at a different bar. The best ones by far are at the Happy Banana on Friday and the Kingfisher on Saturday. I can remember knocking back a few Lion beers (must have if you're in Sri Lanka) and raving to the techno beats. My absolute favourite party has to be at the Kingfisher which also invites the odd fire-dancer to perform occasionally.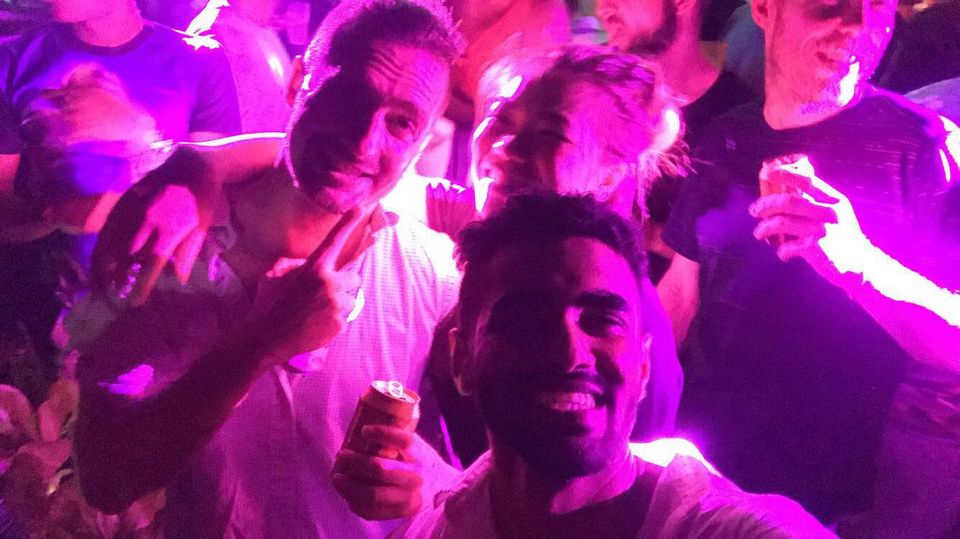 Lastly, there is the Japanese Peace Pagoda which was a gift from Japan to Sri Lanka. This beautiful white Pagoda stands atop a hill overlooking the Indian Ocean. The view is breath-taking and the structure itself is marvellous.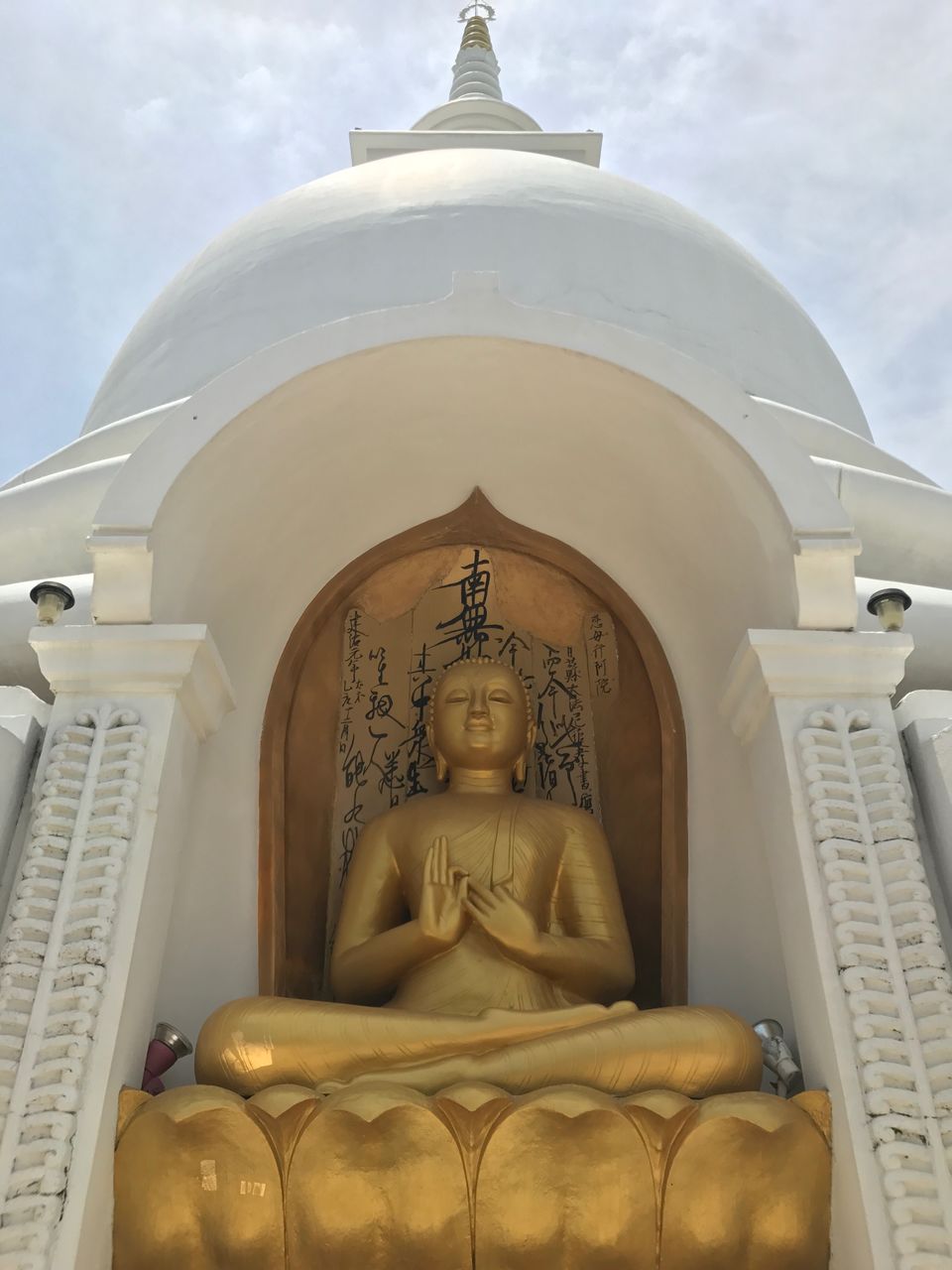 All in all, Unawatuna has everything a tourist could ask for; parties, watersports and culture. If you happen to visit Sri Lanka, make sure that Una is on your list.