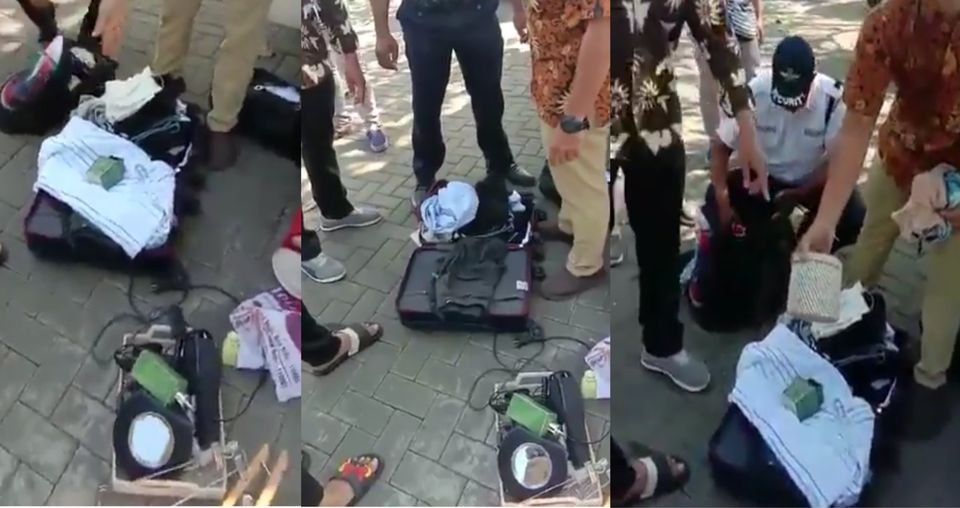 A video showing an Indian family caught stealing accessories from a Bali hotel went viral on social media recently. The video shows a man scanning the baggage of the group while members can be seen arguing with the staff.
As the man opens the suitcases, he finds things stolen from hotel room including towels, electronics and decorative items.
After being caught, a woman from the group apologises and offers to pay. "Please let us go because we have to catch our flight," she says. The staff refuses to take money and says,"this is no respect."
The video was first shared by a user on Twitter with the caption who pointed out that this was a shameful moment as we are ambassadors of the nation.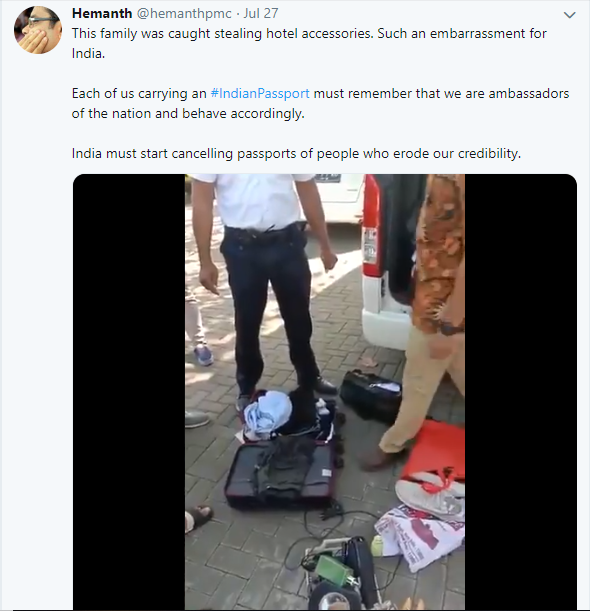 This incident is not only embarrassing for one particular family that was shown in the video but also brings a bad name to all Indians.
We must remember while travelling abroad that even as tourists we represent our country and our conduct shapes an image of our nation and fellow countrymen abroad. There is a strong need to understand the moral responsibility that comes along with travelling.
However, this is not the first time that Indians have been "embarrassed" because of some irresponsible tourists as earlier Hotel Arc-en-ciel in Gstaad, Switzerland had issued a notice with rules only for Indian guests.
As industrialist Harsh Goenka pointed out while slamming the Swiss hotel for its rules for Indians pointed out that as India is becoming an international power, the tourists are our best global ambassadors.
Think we missed out on something? Tell us about it in the comments below!
Share your travel stories with Tripoto wanderers here.