Welcome to the great outdoors of Switzerland Tourism! Everyone has once dreamed, planned or even conspired for a Swiss holiday and almost none have come back disappointed. Switzerland is all about movement; whether its cycling around Zurich, biking the trails across the mountains, skiing at St.Moritz or hopping on its memorable inter-city railway rides. What will slow you down is the blue shimmer of its lakes, Lucerne, Geneva and Lugano will make you want to stop and stare till infinity at their powerful yet calming beauty. The architecture is as much a wonder as its natural make-up, part home to the legendary architects like Le Corbusier and Peter Zumthor; Swiss edifices like the Goetheanum or the Villa Jeanneret-Perret look like a natural part of the beautiful landscape around. And, for those who covet luxury, things to do in Switzerland has the perfect answers; beginning with the rooftop bars to hiring a Ferrari in Zurich, shopping for some custom-made or vintage watch-pieces or best of all – splurging it all on the delicious Swiss chocolates.
How To Reach Switzerland
The Zürich Airport is the largest international airport of Switzerland. There are direct flights from India to Zurich that takes just seven hours to reach without any stops. The other major airports in Switzerland are the Geneva Airport and the Basel Airport. Besides these there are other small domestic airports for better air connectivity within the country.
Visa Requirements For Visiting Switzerland
Switzerland is a part of the Schengen group of countries, and has different visa requirements. You can find all the details on their official website. You can download the visa form here. Once your application has been processed, you will be called for an interview to the embassy. All you need for getting a visa is a valid passport and a return ticket. The cost of a Swiss visa for Indians is Rs. 4500. Members of the European Union do not require a visa to visit Switzerland.
Getting Around
The Swiss railways promise comfort with great views of the running landscpae from your window. Various lines connect almost the whole of the country. Buses and boats are also great options. To make your journey easier, you can book the all-encompassing Swiss Travel Pass by Switzerland Tourism that gives you access to any kind of public transport in the country.
Places to visit in Switzerland: Zurich (Day 1 & 2)
The most desirable city in the world, the most livable city in the world and the birth-point of art and music movements, Zurich's multiple identities have coagulated brilliantly into one multi-dimensional, vibrant and chic city. It's fast-paced life, lively night scene and more than 100 art galleries and museums, have all come together to make sure this city becomes the very first experience of the Swiss traveler. In fact, so great is its fame that it is often misconstrued as Switzerland's capital (over its actual capital, Bern). No Switzerland Itinerary gives Zurich a miss.
Note: Get a ZurichCARD as soon as you reach here. It will give you access to the city's railway system and some of its museums, trams, cable train and boat services.
Amazing things to do in Zurich
Enjoy a Relaxing Boat Ride on Lake Zurich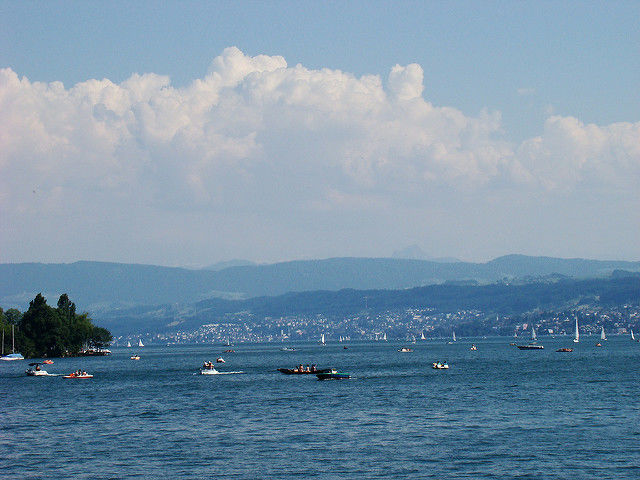 2) Enjoy the Aesthetics of Contemporary Art
You are likely to stumble upon a gallery on every street, but you should specifically look for the Kunsthaus, Kunsthalle or the Migros Museum für Gegenwartskunst.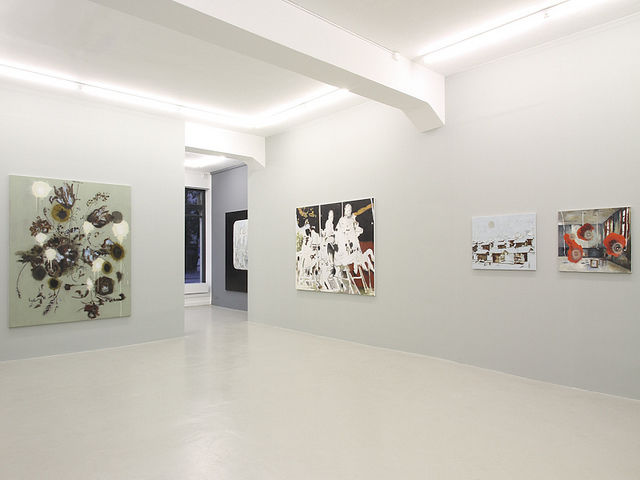 Picture credit: kevin
3) Enjoy an Evening of Opera
Opernhaus Zurich has an in house opera, theater and ballet group that put up some popular performances in its elaborately built Opera house.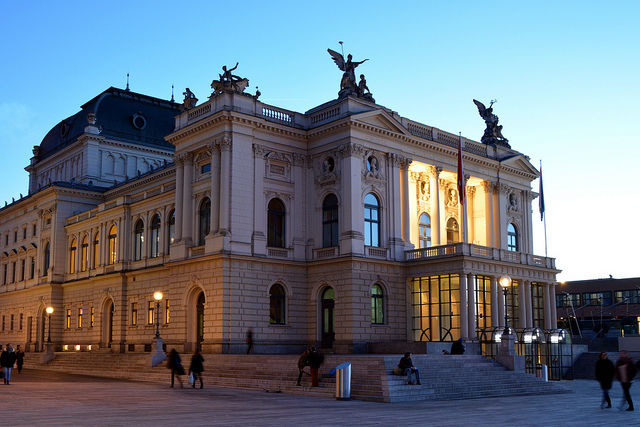 Picure credit: kuhnmi
4) Cycle around the city
Zurich has the coolest service of renting out bikes for free! Take one and wheel off to some of its historical landmarks or just enjoy its routine beauty.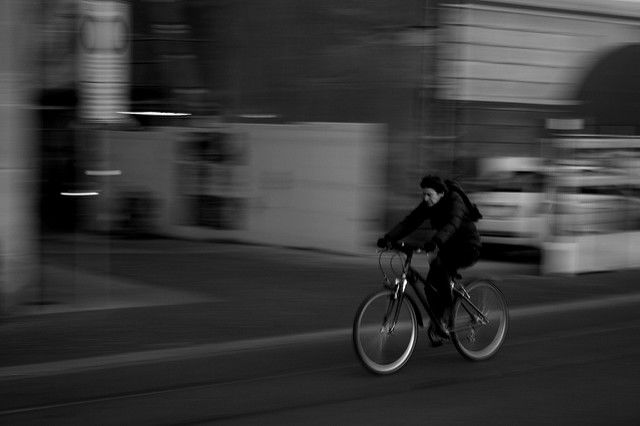 5) Welcome to the city of Chocolate
From rummaging through chocolate shops like Confiserie Sprungli and Confiserie Teuscher to taking chocolate tours around the city, the Swiss Chocolate is a dream come true.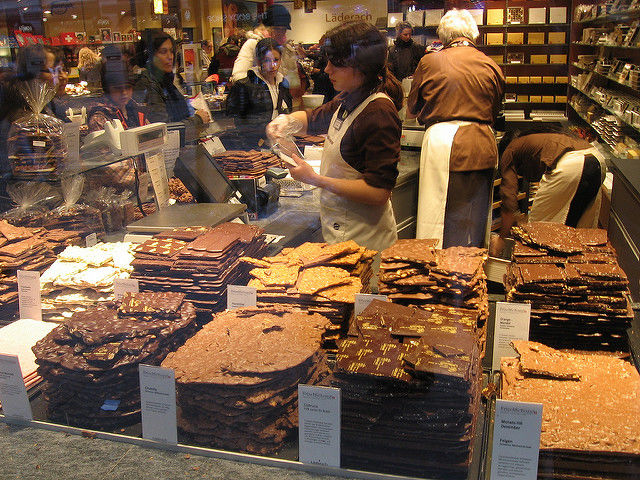 Best Rated Places to Stay in Zurich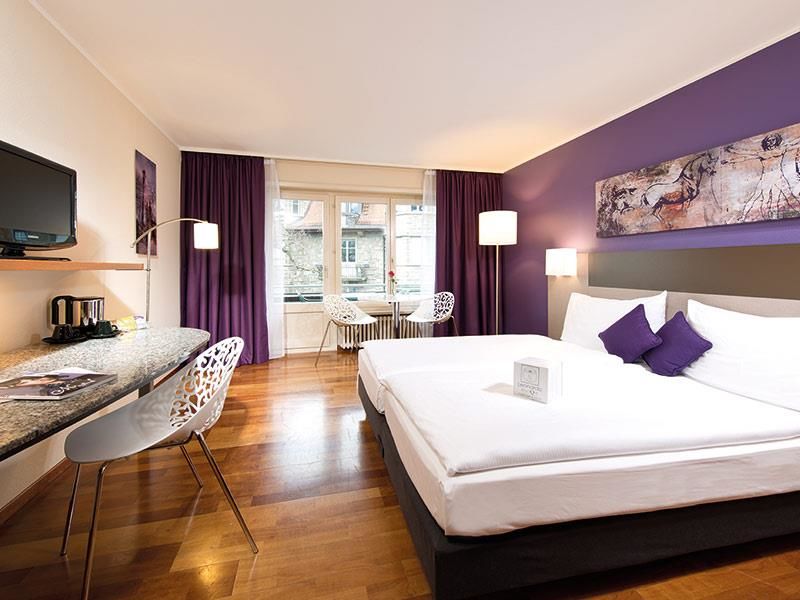 2) Casa Heinrich Studios: Rs. 6300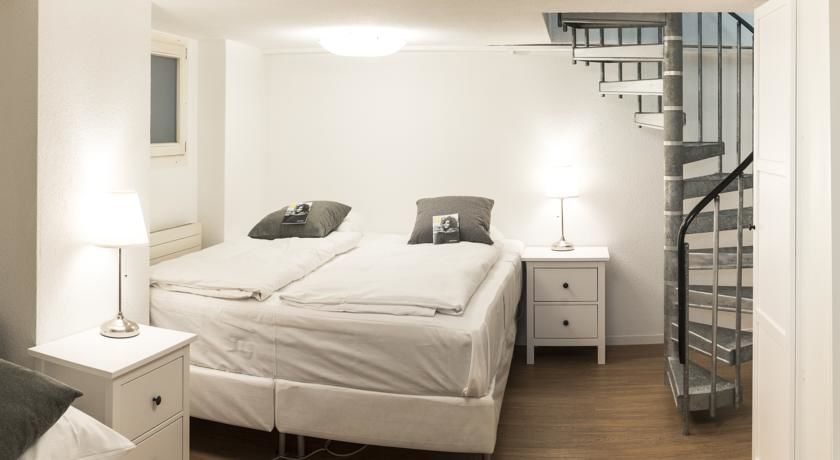 3) Private Apartment with the view of the Alps: Rs. 4500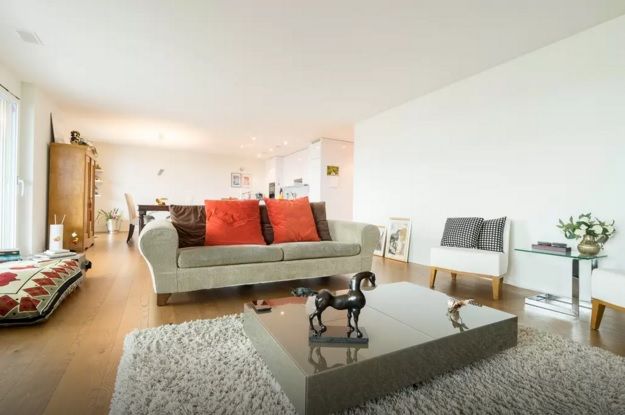 Best Rated Places to Eat in Zurich
1) Haus Hiltl: If you some taste for fine-dining that falls within your budget, head to Hiltl. Its mix of European, Swiss and Mediterranean cuisine will drive you crazy. It's an absolute treat for vegans and vegetarians who will find a larger variety of options than offered anywhere else.
2) Z. Alten Lowen: This quaint diner is a fine relief from all the crowded restaurants and cafes. Set in an almost natural and cozy ambiance, its creamy, drool-worthy pasta deserves to be washed down by its exquisite wine collection. Perfect place to grab some dinner with friends.
3) Restaurant Swiss Chuchi: How can the world famous Fondue not feature in a Switzerland Itinerary? The fondue here is vouched for by the locals along with its other local Swiss delicacies. The setting is a mix of modern and rustic and caters to a large number of visitors. Prior reservation is advised.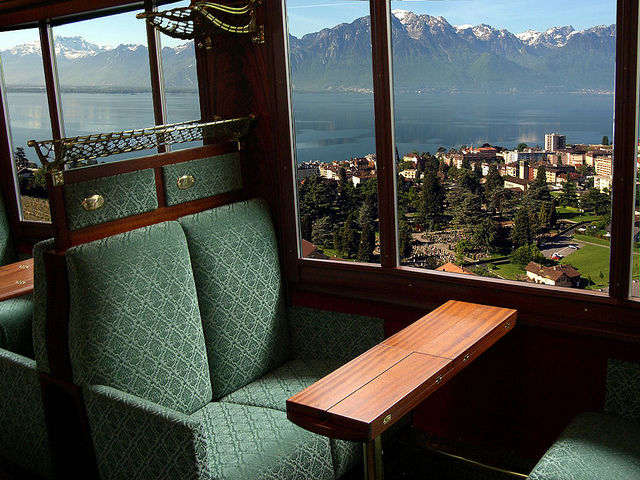 Travelling between these two places can be made much more fun if you head to Lucerne, which is around an hour away from Zurich and hop on the Golden Pass Railway which will take you through exquisite views of Lucerne, Interlaken, Zweisimmen and Montreux. The Golden Pass is one of the most recommended railway journeys on a Switzerland Itinerary. From Montreux, you can take another train which will take you to Geneva in about an hour.
Places to visit in Switzerland: Geneva (Day 3&4)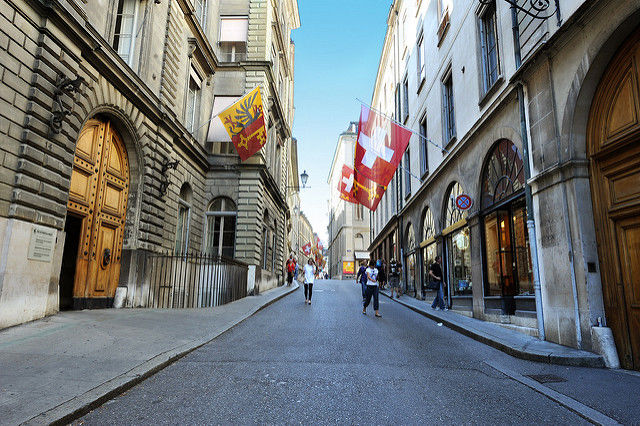 Describing Geneva as the world center for peace (headquarters to both the United Nations and the Red Cross) is somewhat of an oxymoron. The bouncing, zipping, swishing, racing nerve of the city can infuse energy even in the laziest of the tourists. The second gem from the places to visit in Switzerland list, Geneva outdoes its diplomatic image with its warm and welcoming markets, museums and natural landscapes. If you are looking for a good time, it doesn't get better than Geneva.
Amazing things to do in Geneva
1) Find Treasured Souvenirs and more at the Plainpalais Flea Market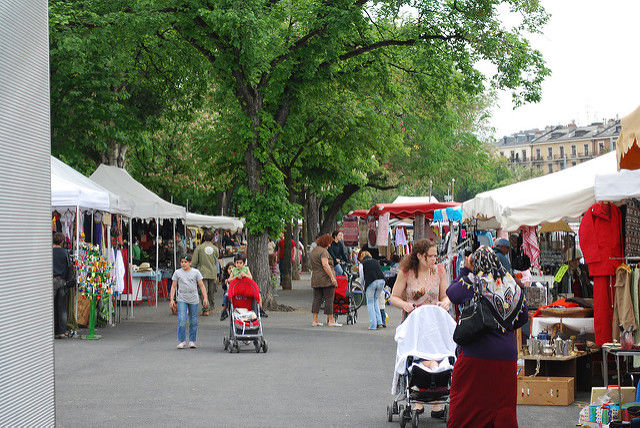 2) Take a Day Trip to Mont Blanc - the Highest Peak in the Alps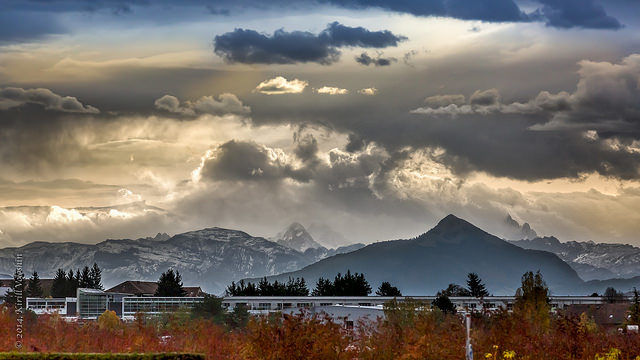 3) Chill at Bains des Pâquis
Swim, Laze around, take a massage or enjoy some brunch; sloth is hardly a sin here.
4) Tour the United Nations' Headquarters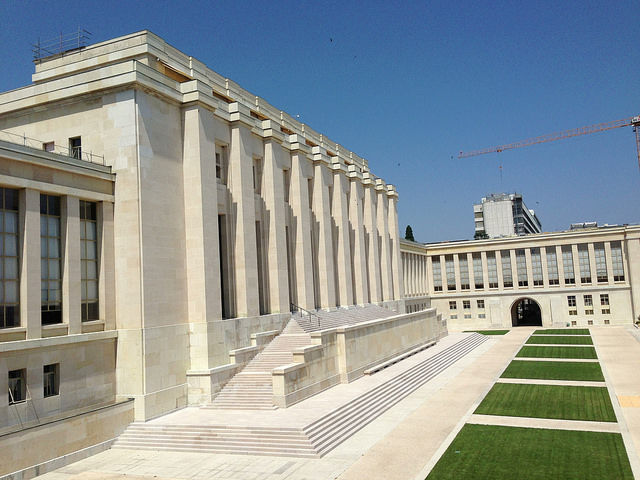 5) Gaze at some classical and tribal art at Barbier-Mueller Museum
Best Rated Places to stay in Geneva
1) Hotel des Tourelles: Rs. 9500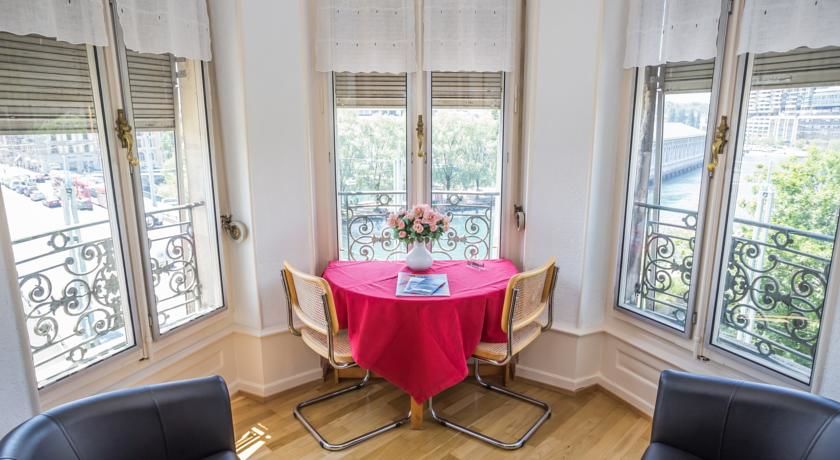 2) Hotel Windsor: Rs.8000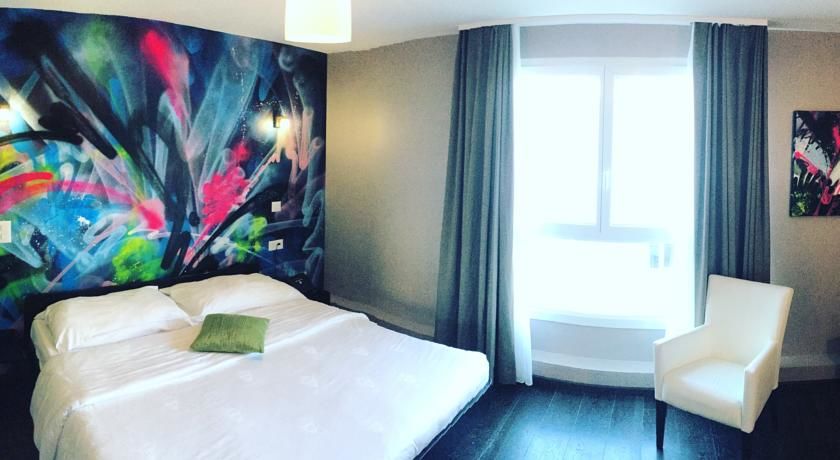 3) Luxurious Private Room: Rs. 6000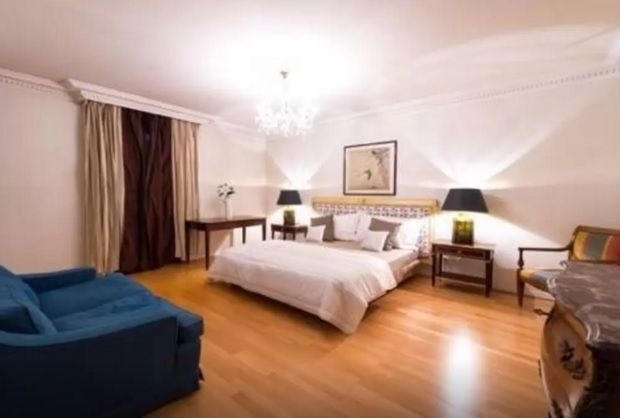 Best Rated Places to Eat in Geneva
1) Bistrot du Boeuf Rouge: French Bistros are quite the place to be in Geneva. Set in a rustic setting with French décor and an almost divine menu, the Bistrot will win you over with its tarts and puddings. A local favorite, it can't be missed.
2) La Buvette des Bains: Near Lake Geneva, it's a buzzing café that is a perfect place to hangout and enjoy a sunny day in the winterland. It has a number of seating options, with an open terrace for the summer and a wooden cabin for the winter. The menu is just as delectable.
3) Le Reservoir: When you are exhausted of all the shopping at the Plainpalais Flea Market, head here for some fine wine and fine dine. A Mediterranean cuisine with local twist, La Reservoir is as vibrant with its menu as it is with its décor.
Places to visit in Switzerland: Zermatt (Day 5)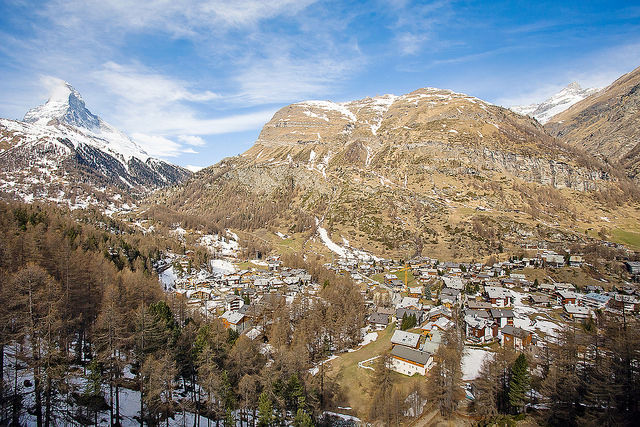 Zermatt is a small snowy village at the foot of the gigantic Matterhorn peak. It's a humble and quiet destination away from the glitz of Zurich and Geneva. To be honest, this is a sort of a stand-by on your Switzerland Itinerary; a resting place before you, once again, get swept off by the vivaciousness of St. Moritz. Apart from being home to snow adventures and breathtaking views, Zermatt is also the starting point of the Glacial Express – the almost unmissable experience of Switzerland tourism.
Amazing things to do in Zermatt
1) Take a ride from the highest cable car station in Europe: Matterhorn Glacial Paradise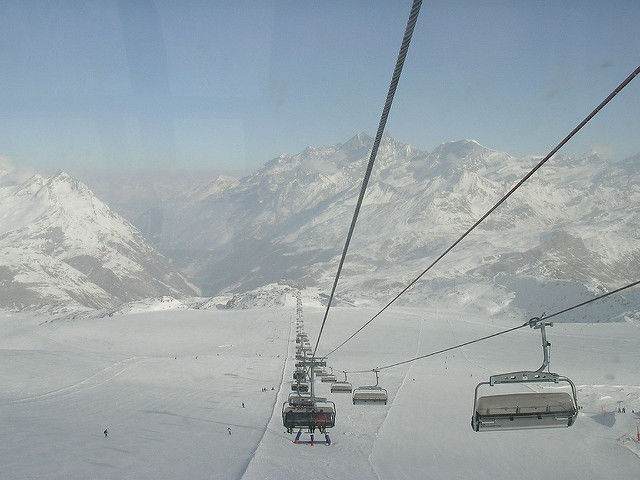 Picture credit: ben d
2) Trek to Gornergrat
The view of the Gorner gorge is more than to die for!
3) Visit the Enchanting Glacial Palace
A chance to see ice sculpture 15-meters inside a glacier!
Best Rated Places to Stay in Zermatt
1) Residence Patricia: Rs.9000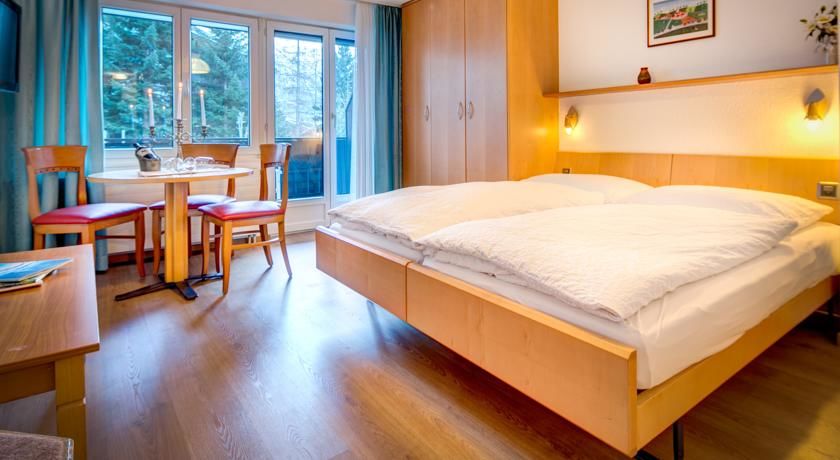 2) Hotel Banhof: Rs. 8000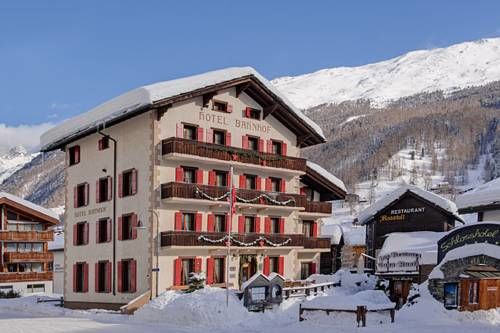 3) Old Chalet Rooms: Rs. 3500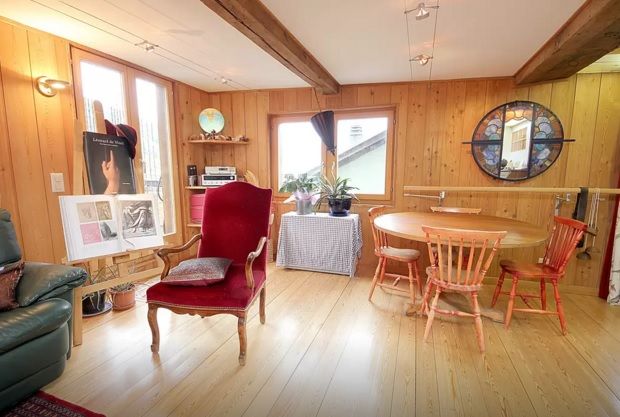 Best Rated Places to Eat in Zermatt
1) Café DuPont: One of the oldest restaurants in the town, it knows how to prepare the best traditional raclette, a local dish prepared with cheese, potatoes, onions and dried meats. It is easy on your pocket and makes for a great place to grab a quick bite.
2) Chez Vrony: The restaurant is quite large compared to the nearby café. It's outdoor dining setting gives you a great view of the mountains and some rustic mix of bread and sausages to go with it.
3) Snowboat: A vibrant local hangout, it comes accompanied with a DJ and some local music playing in the backdrop of some delicious Japanese delights!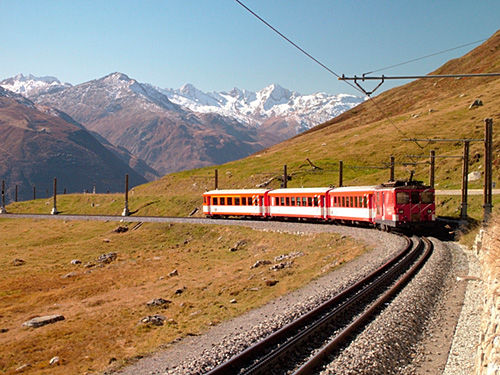 This is undoubtedly the most loved train journey in the world. It is also a slow journey, about 7 hours that takes you across the wild, snow-covered Alps. It starts from Zermatt crosses Davos and drops you in St. Moritz. This is your railway journey of a lifetime!
Places to visit in Switzerland: St. Moritz (Day 6 & 7)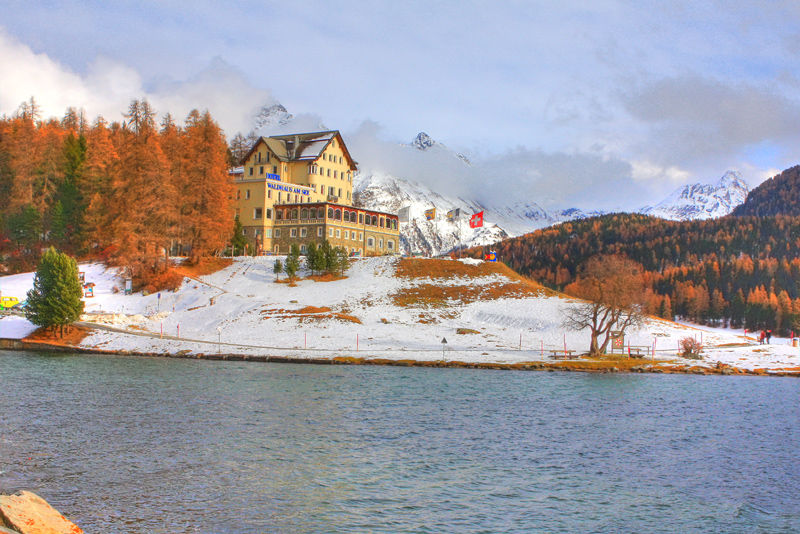 The international ambassador for skiing, St. Moritz has become synonymous with the adventure, charm, thrill and the smothering beauty of the Swiss Alps. The point of origin for winter adventures, this alpine town has invited enthusiastic tourists, mad adventurers and pro-athletes and treated them with gorgeous mountain slopes and frozen lakes. Its resting beauty is complimented by its sophisticated infrastructure of some of the most luxurious and prime ski resorts, hotels, restaurants and galleries. Adventure and luxury know no better place to reside than in the cradle of the Alps, here in St. Moritz.
Amazing things to do in St. Moritz
1) Go Skiing and Beyond
You can oblige to the natural cliché of the ski resort or go for the adventure less taken with ice skating, kite skiing, curling, tobogganing, ice sledging etc.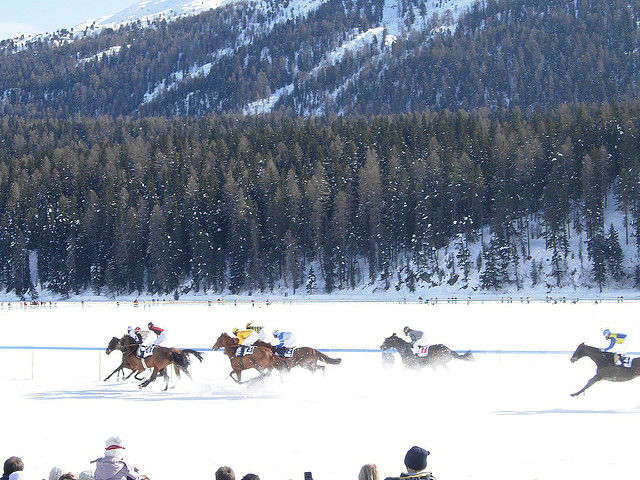 2) Enjoy Alpine views from Piz Nair
One of the most beautiful peaks in the area with an operating cable car service and snowy terrains that once hosted the Winter Olympics.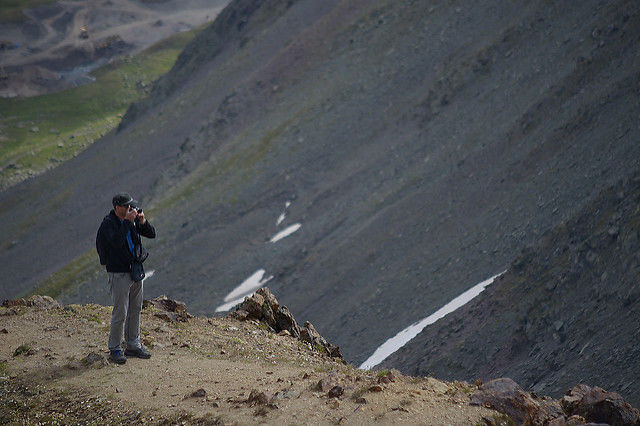 3) Get Inspired at the Serangtini Museum
The 19th century Swiss artist, Serangtini is much celebrated for his realistic paintings of the Swiss landscape. The museum hosts his largest collection of artwork in the world.
4) Walk through Local History at Engadine Museum
Takes you from the modern to the pre-historic past of the local culture.
5) Enjoy the Calm of St. Moritz Lake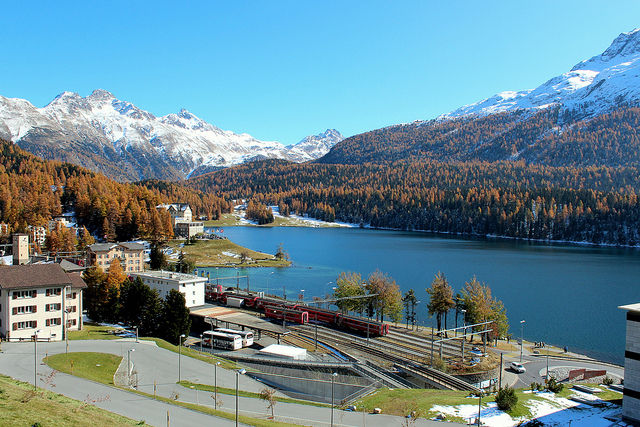 Best Rated Places to Stay in St. Moritz
1) Hotel Chesa Spuondas: Rs.9500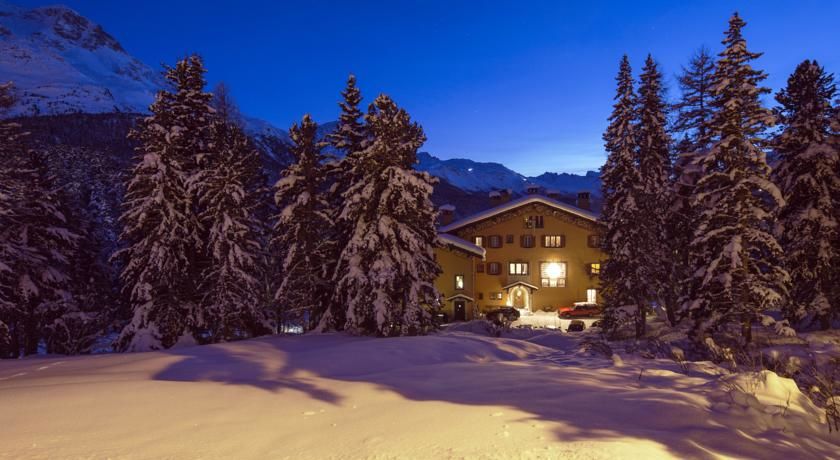 2) Hotel Stille: Rs. 7500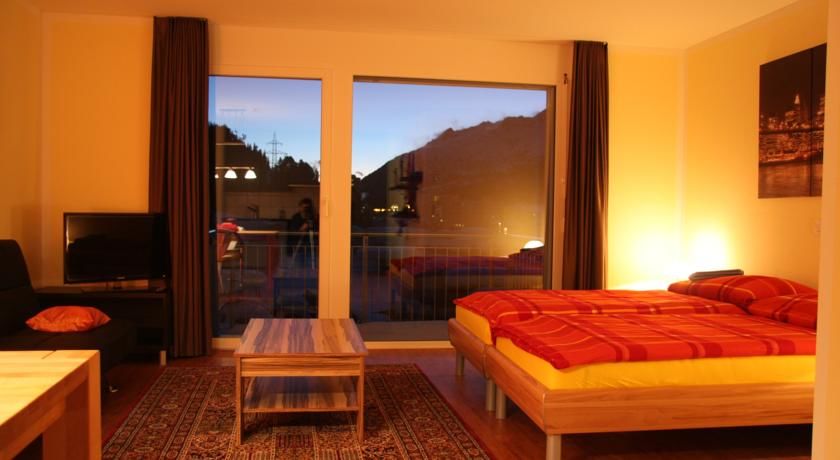 3) Bed and Breakfast Bun di Scuol: Rs.4500
Best Rated Places to Eat in St. Moritz
1) Chesa Veglia: A plethora of cuisines served in a wooden, cozy setting overlooking the mountains. Its pizzas are a perfect way to end your day of mountain adventure.
2) Restaurant Waldhaus am See: A chic and contemporary restaurant, Waldhaus am see is also popular for its German cuisine too apart from its local Swiss delights. It's exceptional beverage list will warm you down amongst the snowy peaks outside your window.
3) Johri's Talvo: Set in a 17th century farmhouse, the Michelin-starred restaurant outdoes the expectations of most who arrive here. Its fine, gourmet collection of dishes will make any food lover's heart skip a beat and its glamorous French setting makes it perfect for a romantic dinner.
All prices are approximate and as updated on 19 March 2016.