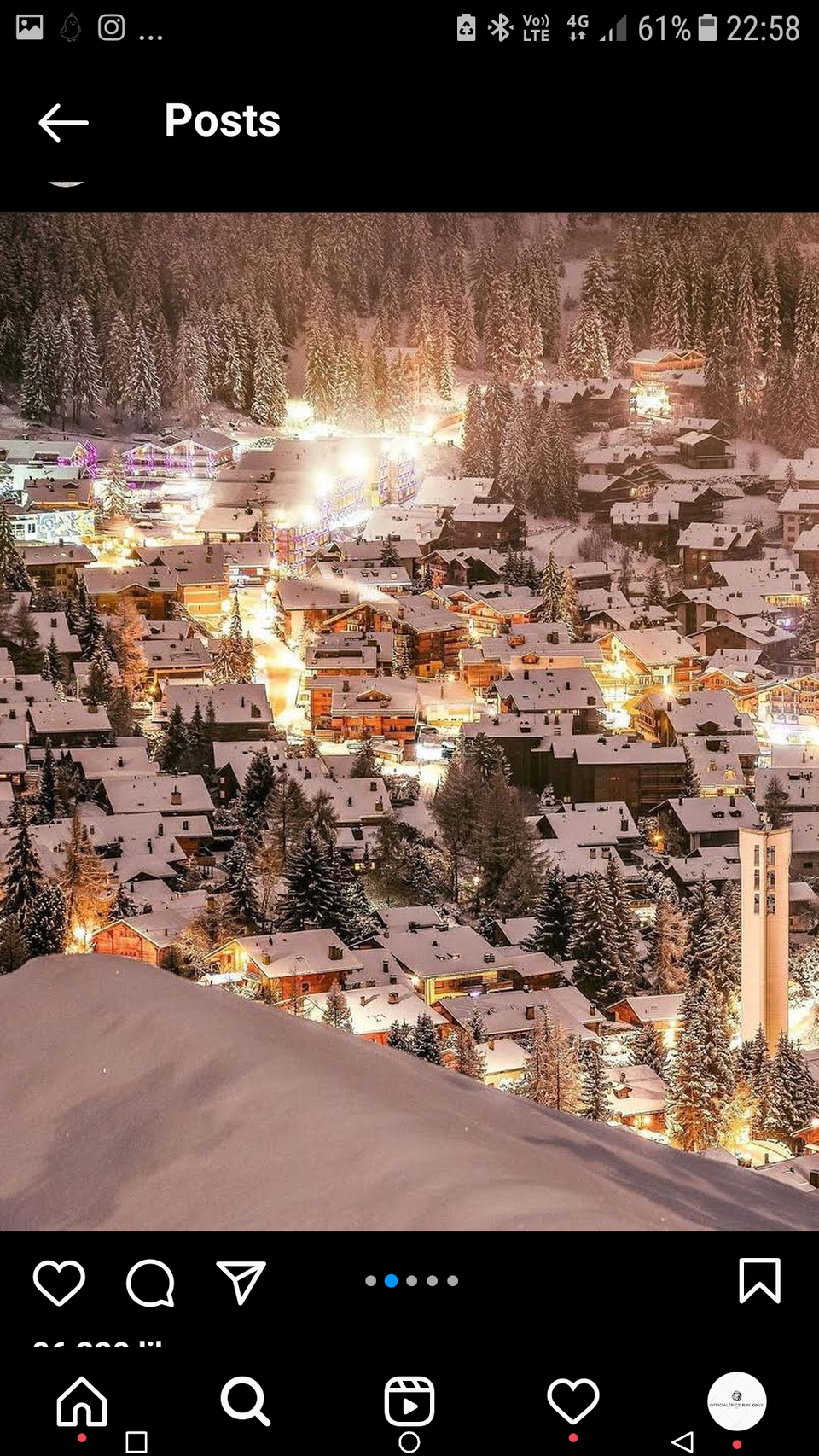 No matter where you look in Switzerland, you'll be in awe by its beauty. It has towering mountains that are covered in snow no matter what season, crystal-clear lakes, quaint little villages, crystal clear lakes, and rolling hills. Plus a whole lot of chocolate and cheese!
You could easily spend months exploring the country. Highlights include Lucerne, Bern, Zurich, Geneva, Grindelwald, Gruyeres, St. Moritz, and Interlaken. And these don't even begin to cover it!
The best way to see this incredible country? The Swiss Travel Pass which allows you to travel around by train, which offers some of the best views you will ever experience in your life.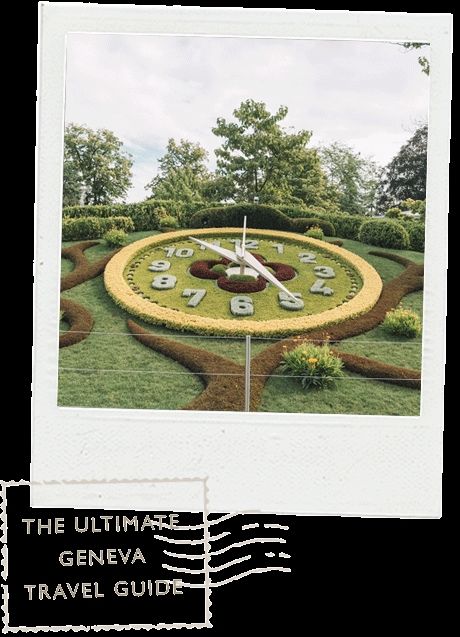 How to Travel Interlaken on a Budget
A picture-perfect destination known for its emerald-colored lakes and snowcapped mountains, Interlaken is a beautiful dream getaway located in Switzerland. Here's how to travel Interlaken on a budget.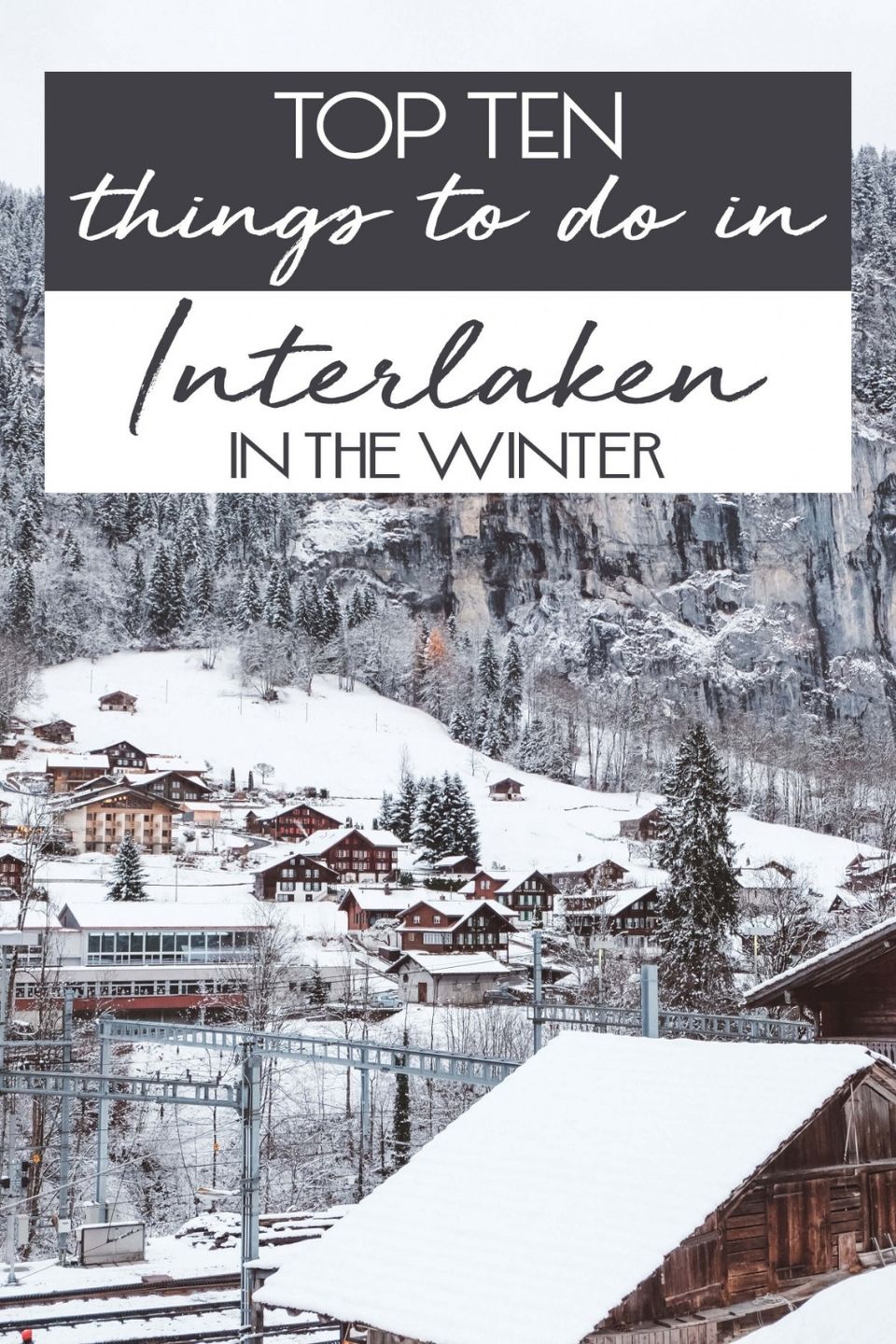 Top Ten Things to Do in Interlaken in the Winter
This post was written by Sivan, our Student Travel Expert Contributor!
One of the most visually stunning cities in the world, Interlaken is an incredible place for a winter getaway. There is no shortage of experiences to have here, both above and below the mountain tops.
While certain activities are only available in the summer, when the first snow falls a slew of opportunities open up for adventure. Outdoor Interlaken is the hub for adrenaline-inducing activities in Interlaken. They offer all types of tours of the town, guides for snow sports, and all the gear you could possibly need for your excursions. I filled my weekend with non-stop exploration and unforgettable experiences.
Here are my top ten things to in Interlaken in the winter!
Go Paragliding in Interlaken
There is nothing in this world like running off the top of a mountain at full speed and flying over snow-capped trees, shimmering lakes, and a little Swiss town. There are so many paragliding outlets in the city, but Outdoor Interlaken takes care of finding you the best one.
After gathering the right gear and heading up to the top of a mountain, it was time to fly. With my guide behind me, I ran off the mountain and flew through the sky as I took in the sights of beautiful Interlaken.
The pilot brought along a GoPro to capture the flight, and the photos were available for purchase after I viewed them.
This was the most incredible experience and a must-do when visiting Interlaken.
Swiss Food and Culture Tour
Switzerland is known for two great things: cheese and chocolate. The tour started at the Outdoor Interlaken shop where I met with my guide.
Together, we wandered around the city and learned about the history of Interlaken and why these two delicacies are so important to the region.
The first stop was a local cheese shop where I got to taste four different types of local cheeses (such a treat) and learn how they are made. Then we went to the Funky Chocolate Club where I got to try different types of chocolate and find out what each is used for.
The Funky Chocolate Club also offers its own chocolate-making classes where you can hand make your own chocolate bar to take home!
We continued through the town and learned about medieval Switzerland, traditional wood-carving, and all the bits that make Interlaken special. The last stop on the tour was at a local farm where I said hi to some happy cows and tasted their fresh milk and cheese.
This tour was the perfect introduction to Interlaken and gave a great overview of this quaint town. Plus, who doesn't love cheese and chocolate?
The tour company also offers free walking tours and private customized tour of the area.