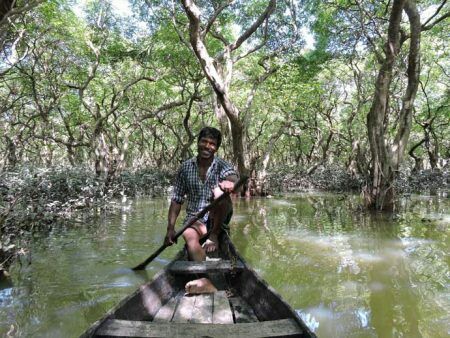 September 3, 2018
My solo travel in Sylhet, Bangladesh was too exciting and adventurous. I've gathered many good experiences while traveling solo for the first time in Bangladesh. For few reasons my five days, Sylhet tour will always be a memorable one. So, here I'm to inspire you to visit Sylhet and explore the natural beauty of this picturesque land in South Asia, Bangladesh.
Some Basics About Sylhet
Sylhet is one of the most developed cities in South Asian country Bangladesh. Sylhet is well famous for exporting quality tea all over the world and also known as the Land of Tea Gardens. This city is also well known as Second London because many locals well settled in London and they always contribute a lot to develop their city.
Sylhet still carries many spiritual values to all. It became Holy Land when famous Sufi Hazrat Shah Jalal (R) came here for the first time with 360 saints to spread Islam.
Though Bengali is the primary spoken language everywhere in Bangladesh in Sylhet, locals find comfort talking in their language (Sylheti Bengali). You can communicate in English too.
There are many standard hotels, and resorts from budget to luxury in Sylhet to stay. Many good restaurants are there to taste all types of cuisines. But Bengali cuisines are must-try for all.
How To Visit Sylhet?
You can travel Sylhet from Dhaka by air, road or rail. There are also many excellent public bus services from Dhaka to Sylhet. Sylhet is very close to Indian border (Tamabil) and so you can even visit by road from India.
Tourist spots in Sylhet:
1. Jaflong
2. Ratargul
3. Haf haf
4. Tea garden
5. Dawki point
6. Chalan bill
7. Shrine of Hazrat Shah Zalal(R.)
8. Madhobkunda eco park.