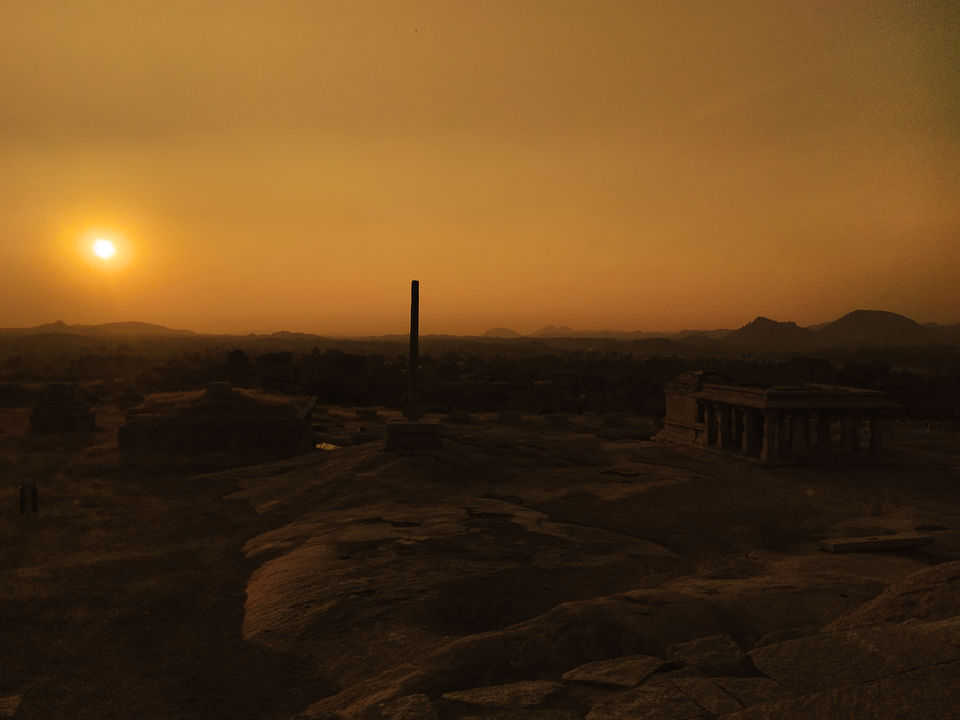 Hampi-ness Starts with Hampi Diwali :
After an overnight journey, on the day of festival of lights, I jaunt on Hampi to surround myself with lights of mountains, sun and the stars instead of surrounding with the lights and sounds of crackers which was happening since my childhood. With a colourful and confusing map in my hand, trying to figure out the way and plan accordingly. Also with a blank mind, doesn't know what to do next and where to go next, I totally left to Hampi to take me anywhere it wants.
Matanga Hill : Starting the trip with an insane trek. Not a high altitude trek, but it's a slippery boulders trek. One wrong step and you're done.
About the hill: It's the place where people trek to the top early morning and do meditation while the sun is rising. Such a peaceful environment. A point in this place looks similar to Dolphins nose situated in Kodaikanal. . There were many routes which can confuse you, still there's always a white mark taking to the hilltop. The view was just amazing from the top. There were only 4 people (a family) with a female photographer whom I just admired, who has got so much of photography skills even at that old age. The place where I was afraid to keep my next step as I was carrying a heavy bag at my back. On my way to hill, I just crossed it without having any fear, Later when I was returning, something made me to stop there and ask myself "Did I just cross this? Is this the right way? And yes, I was so much afraid to cross it while returning as it was so slippery and one wrong step can take you anywhere. Fortunately crossed it in the bare foot. Having a map in my hand, seeing the directions and was planning for the next two days.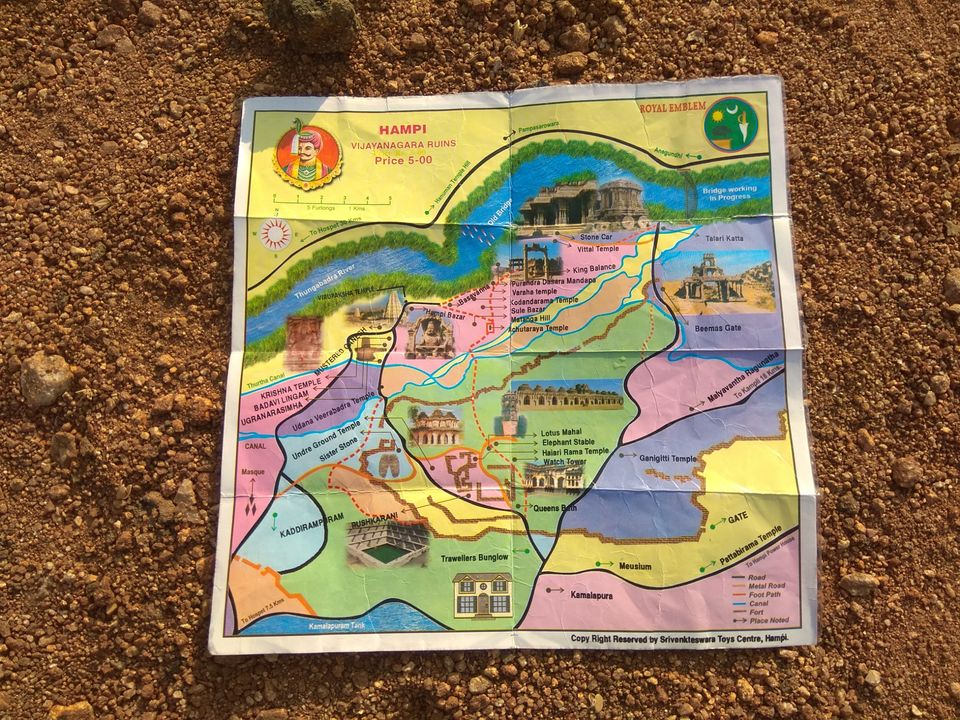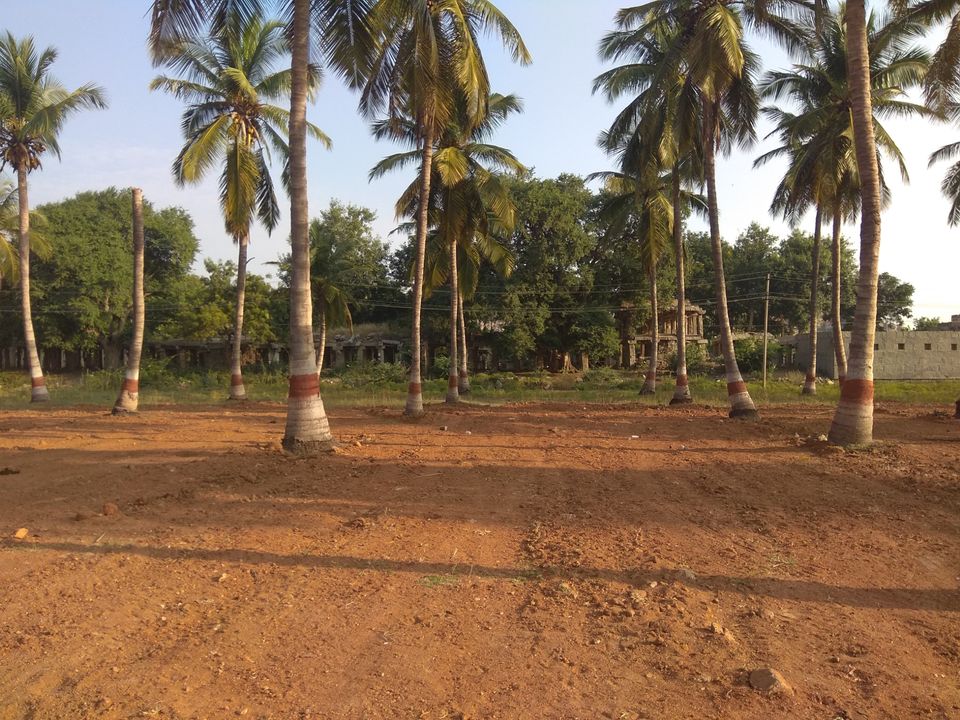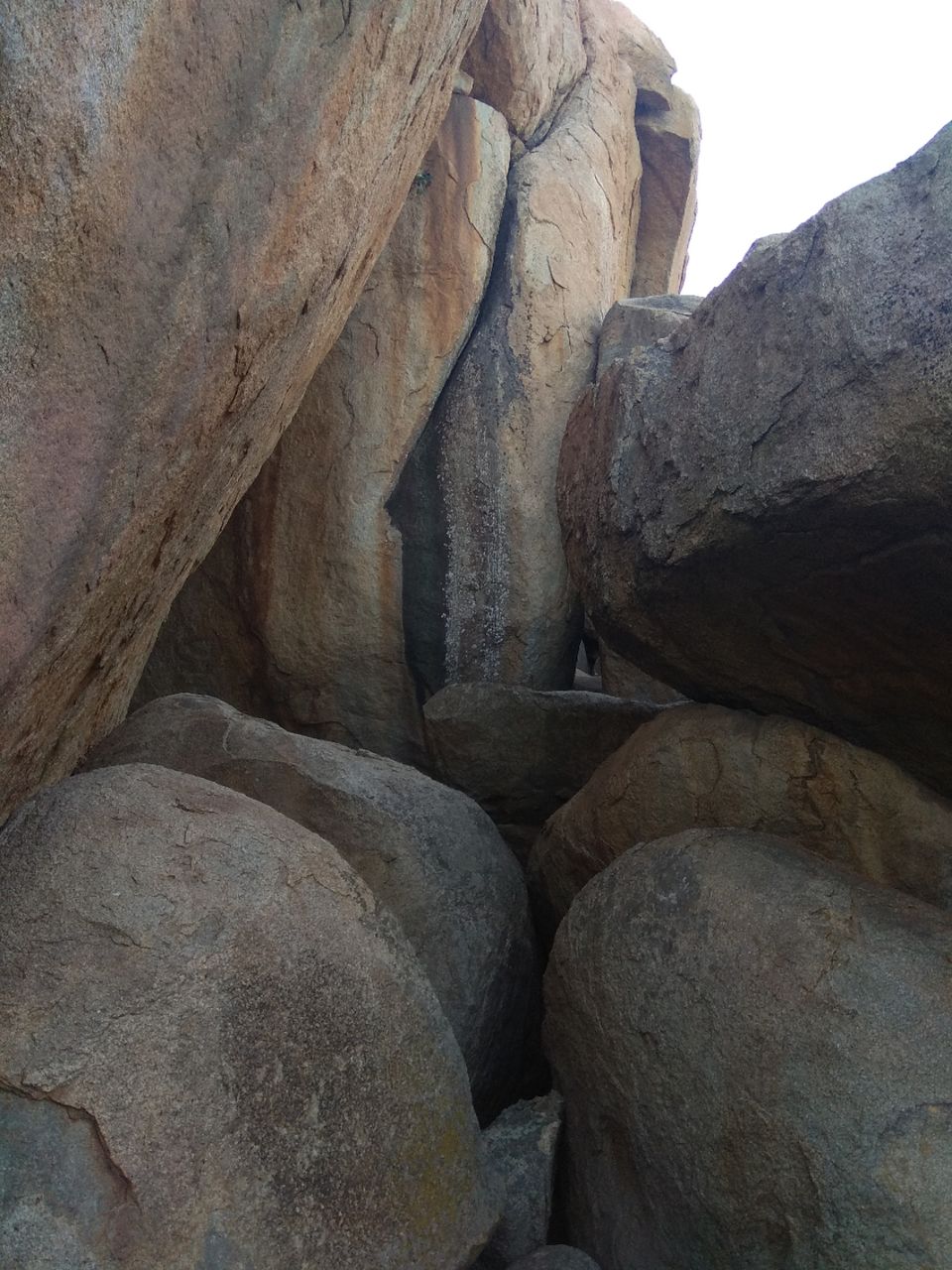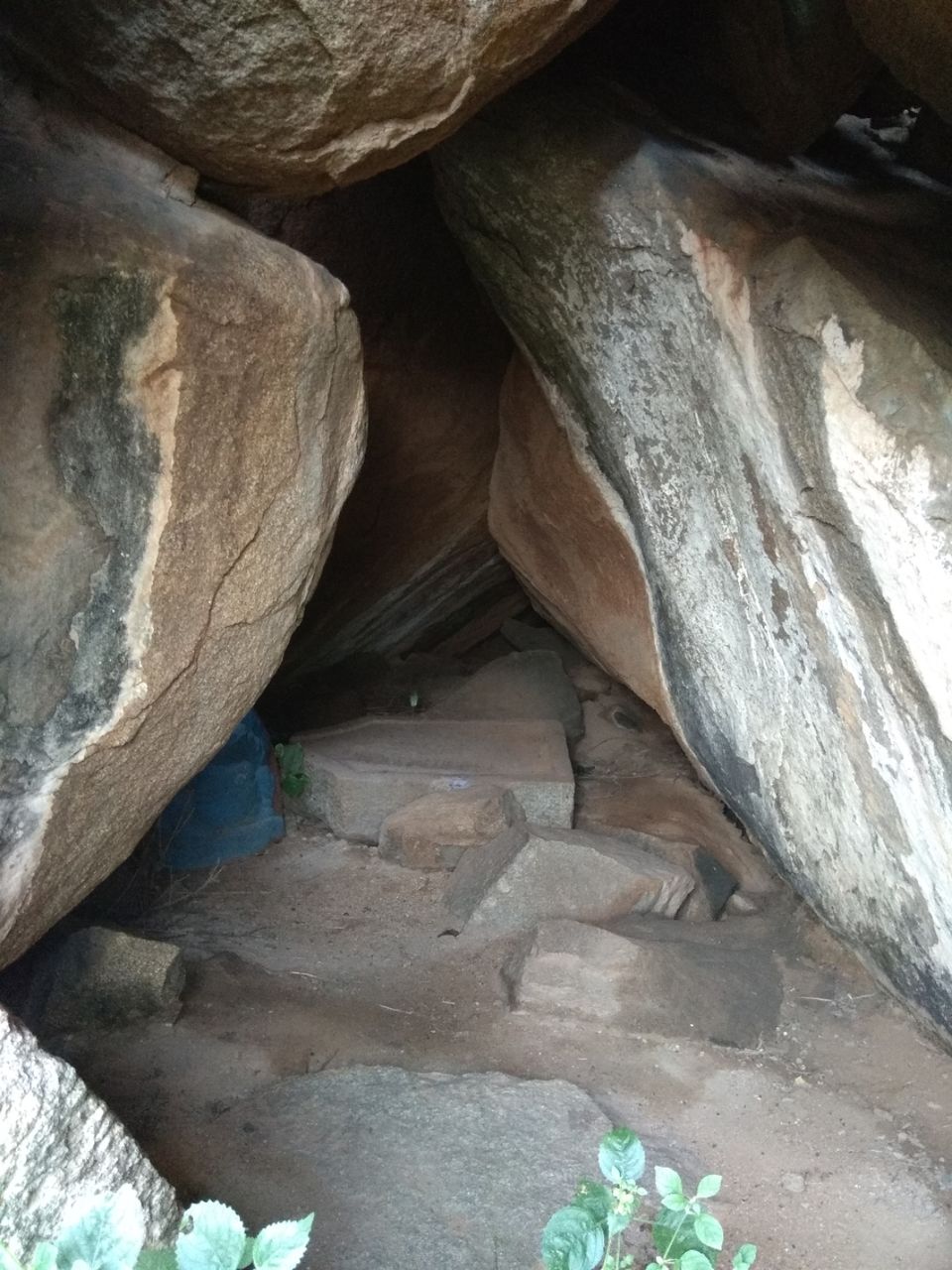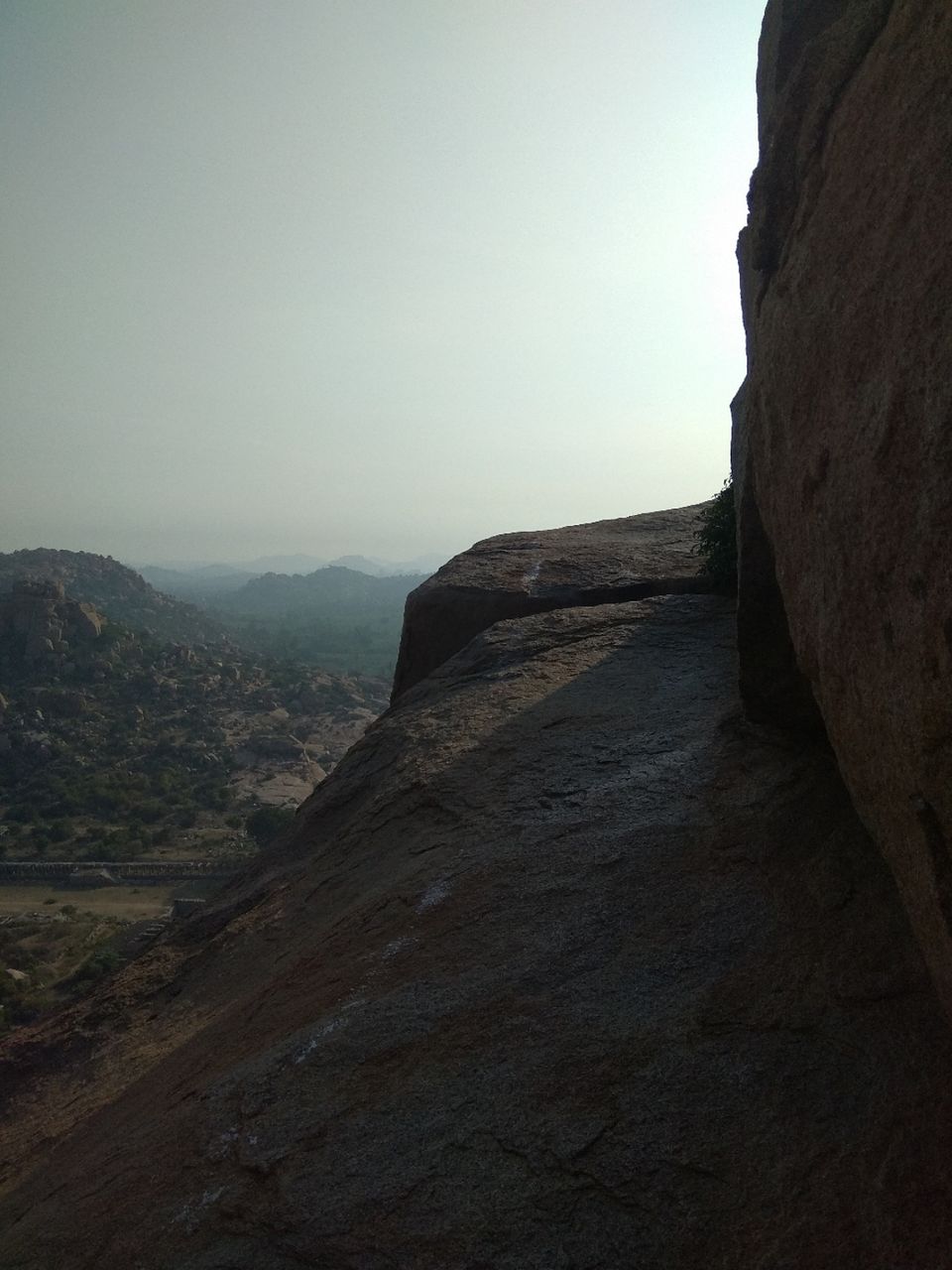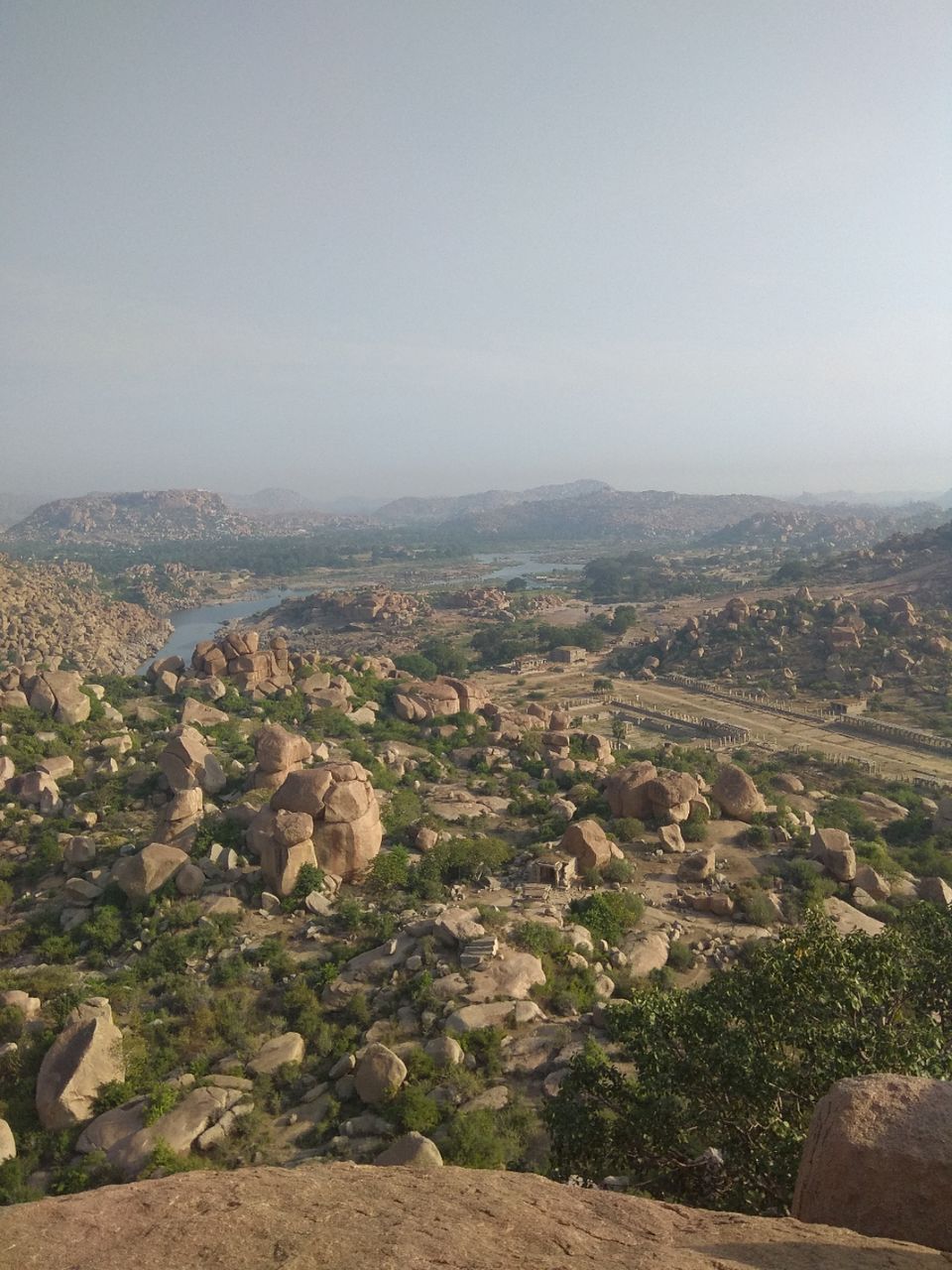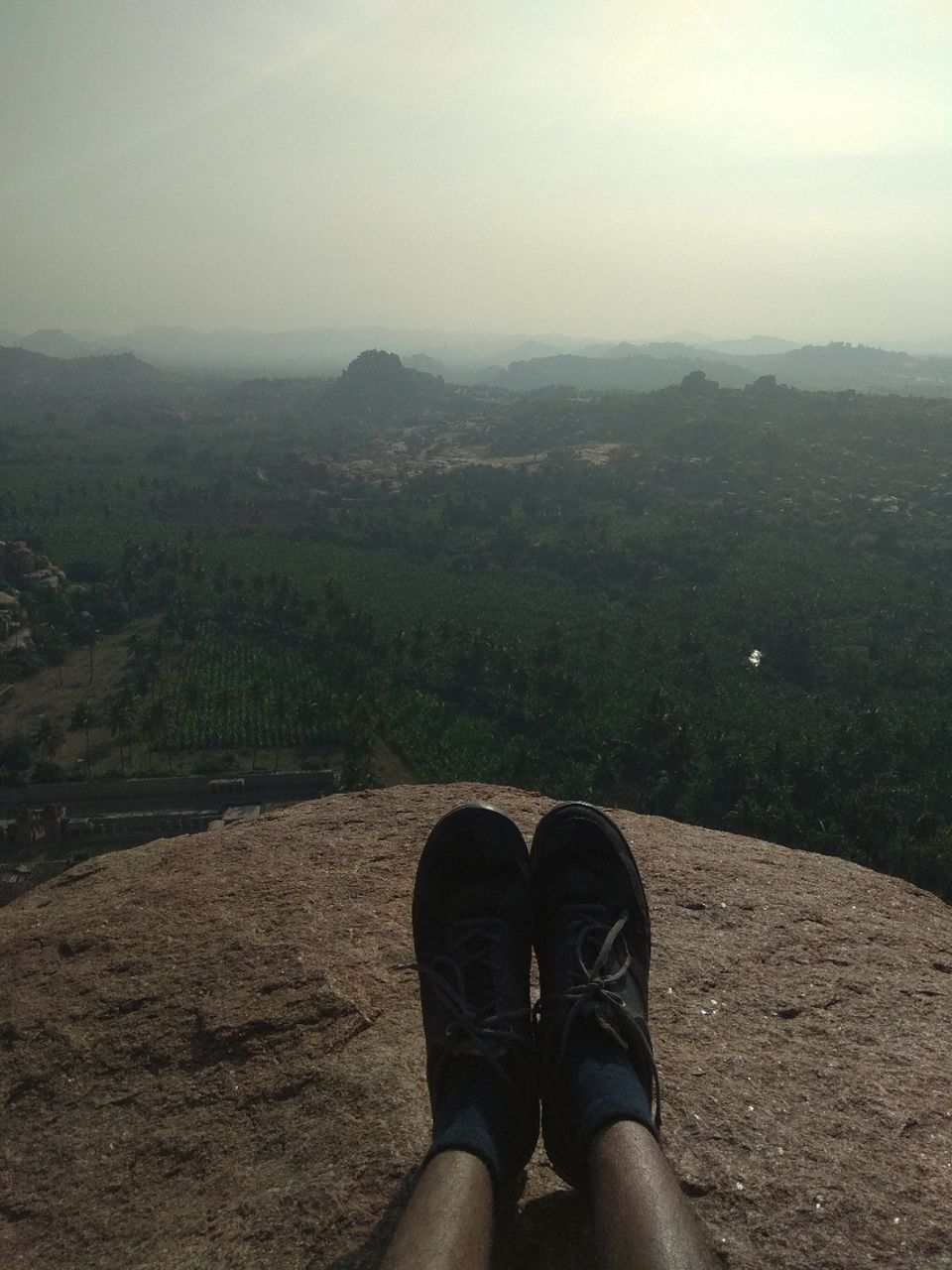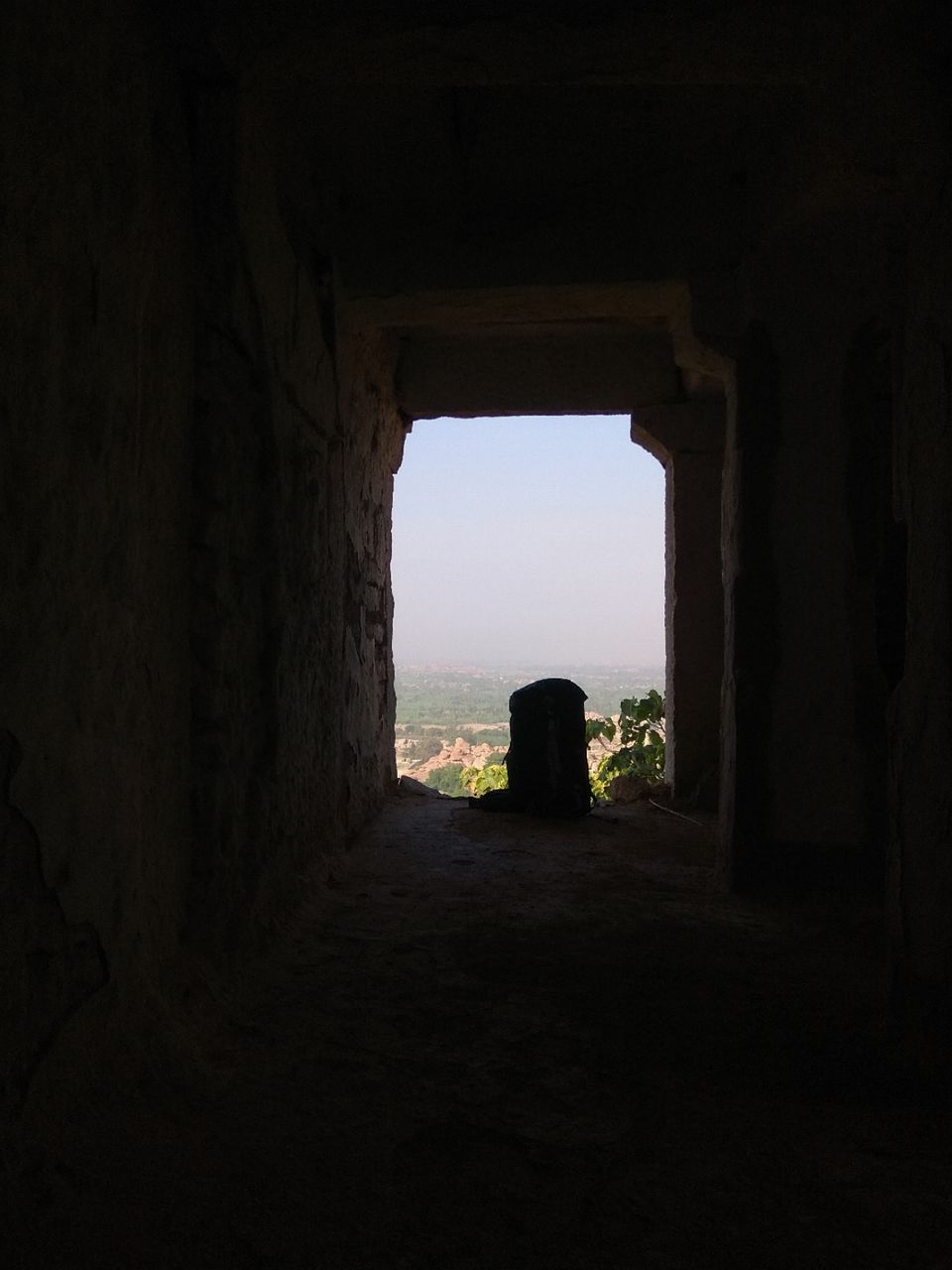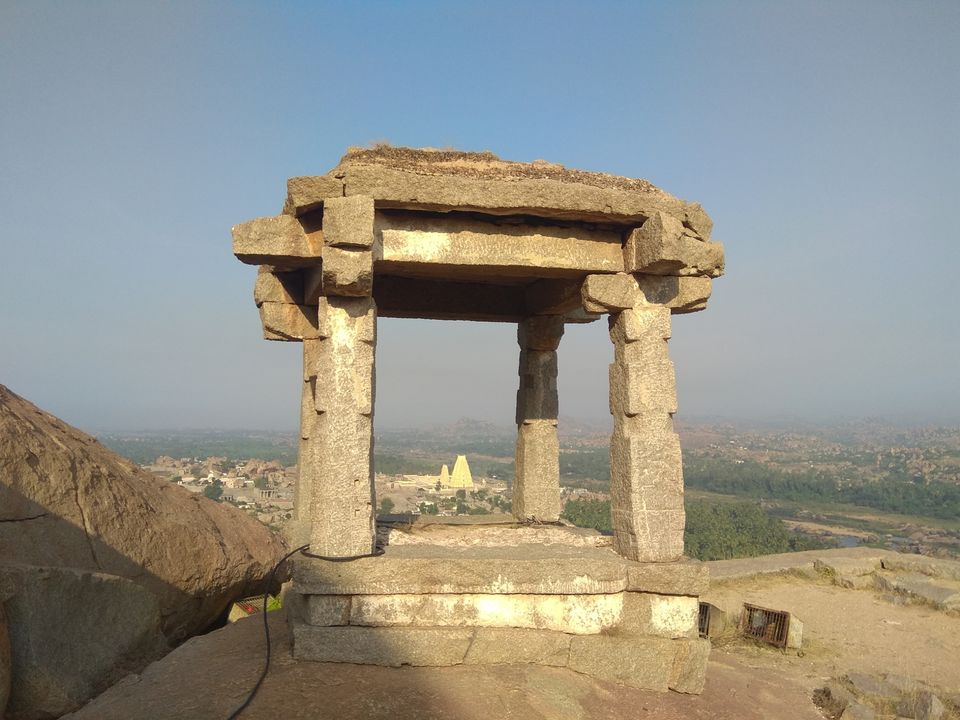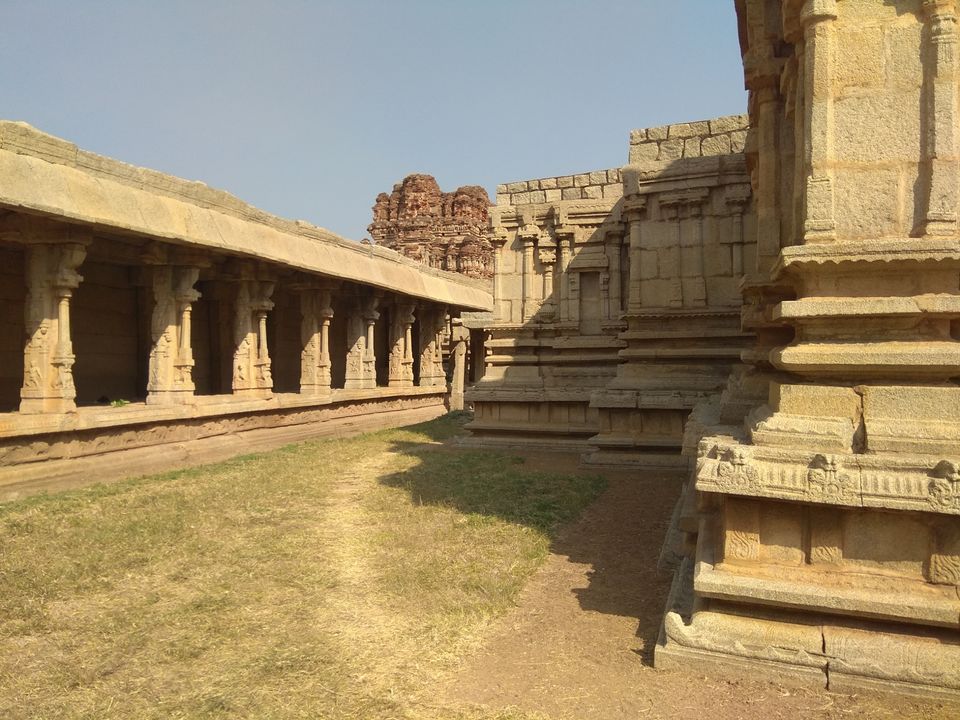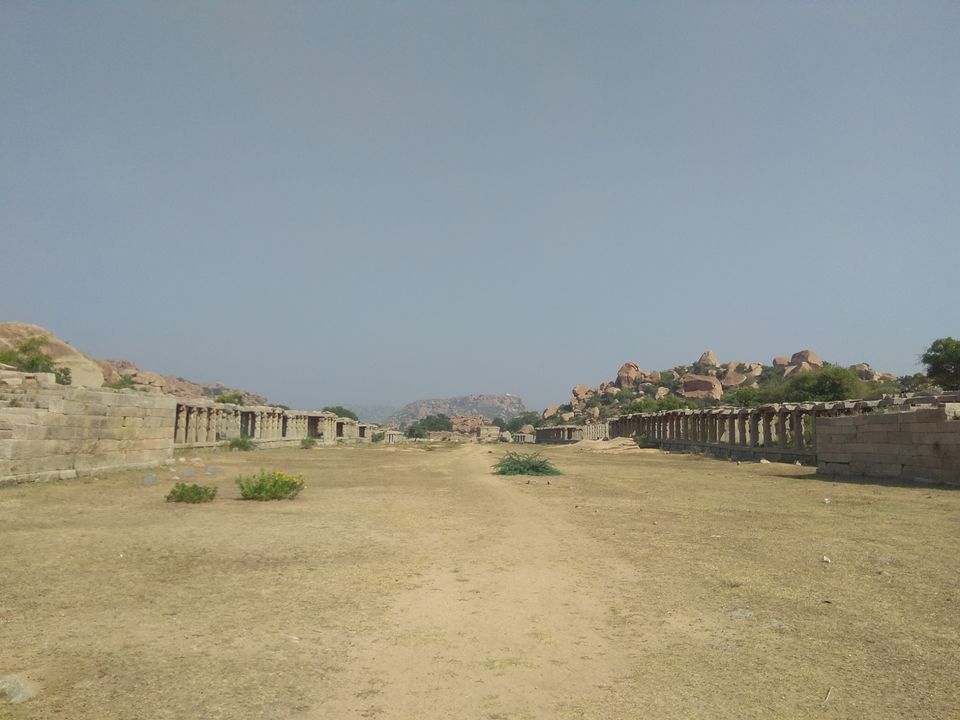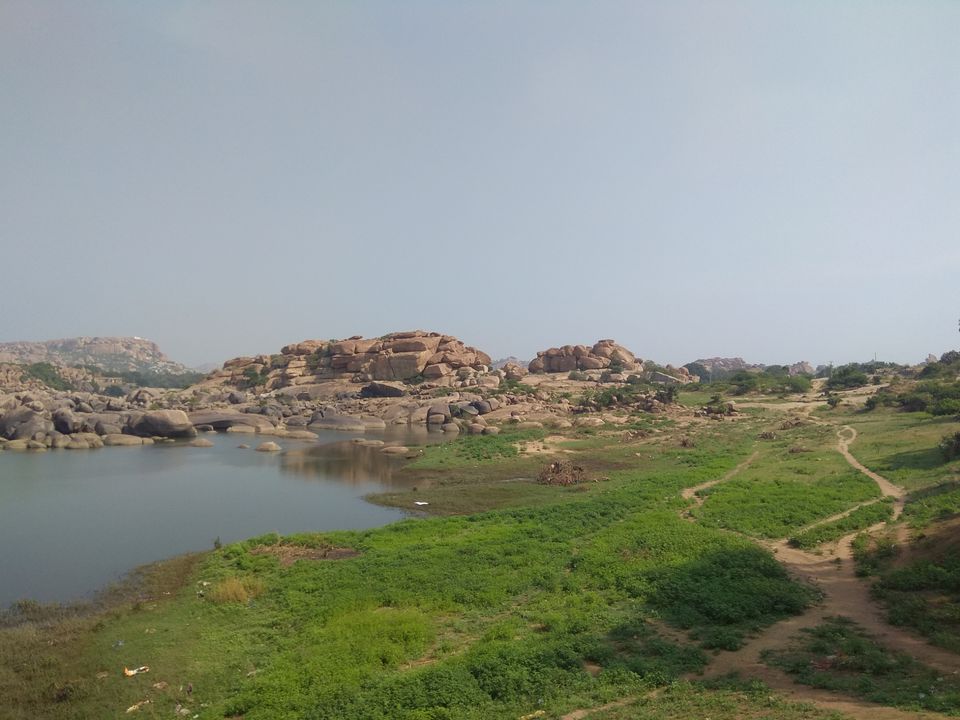 The Birth place of the God Hanuman (Anjanayar temple) : Sunsets are beautiful, especially when it is admired from a hilltop. After exploring all the peaceful places, now it's time to experience my first sunset from a hilltop with freaky foreigners and friends.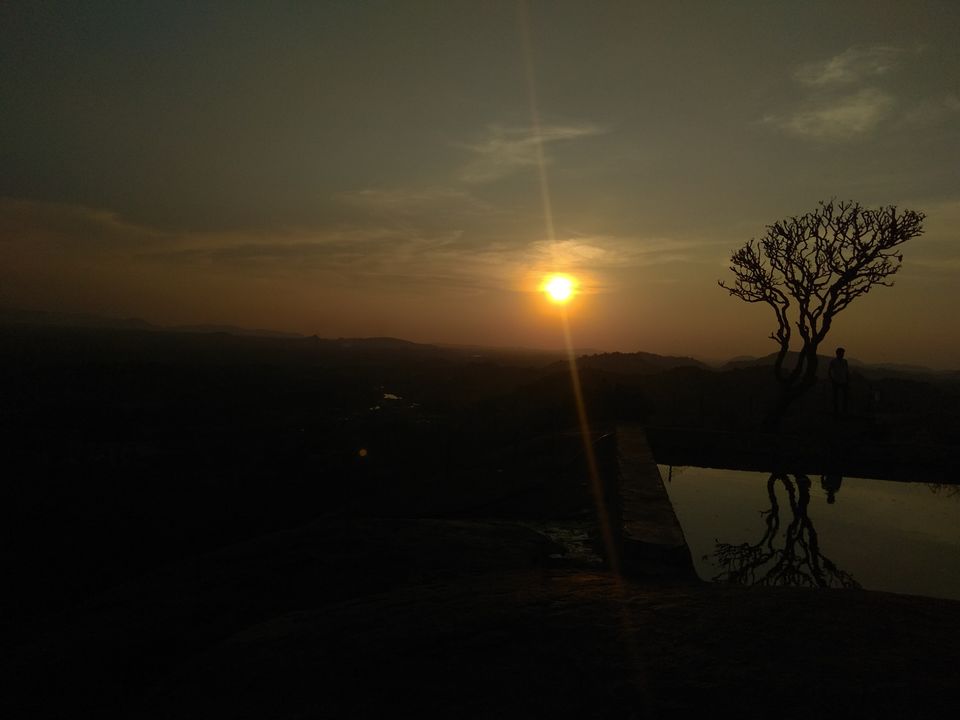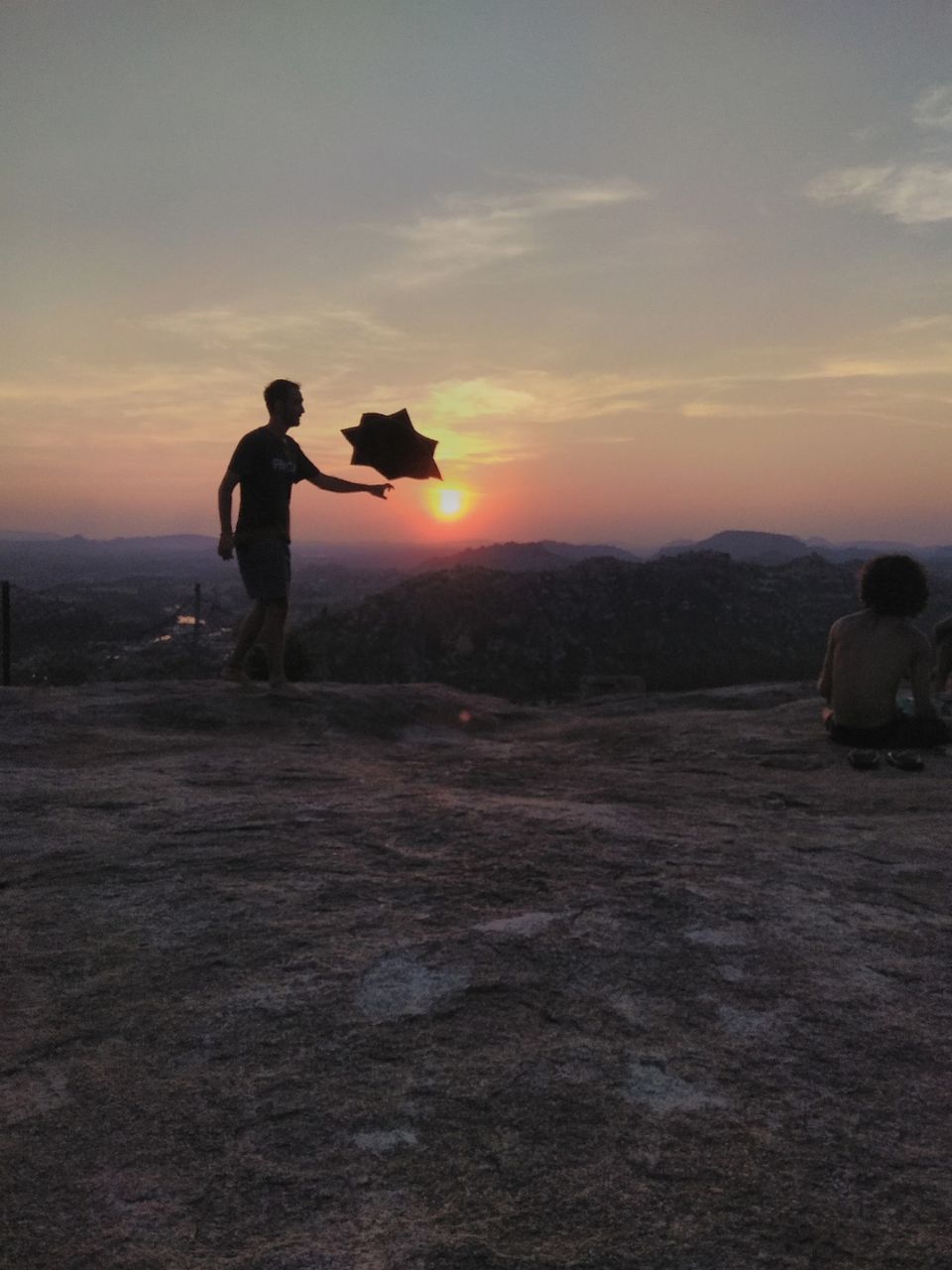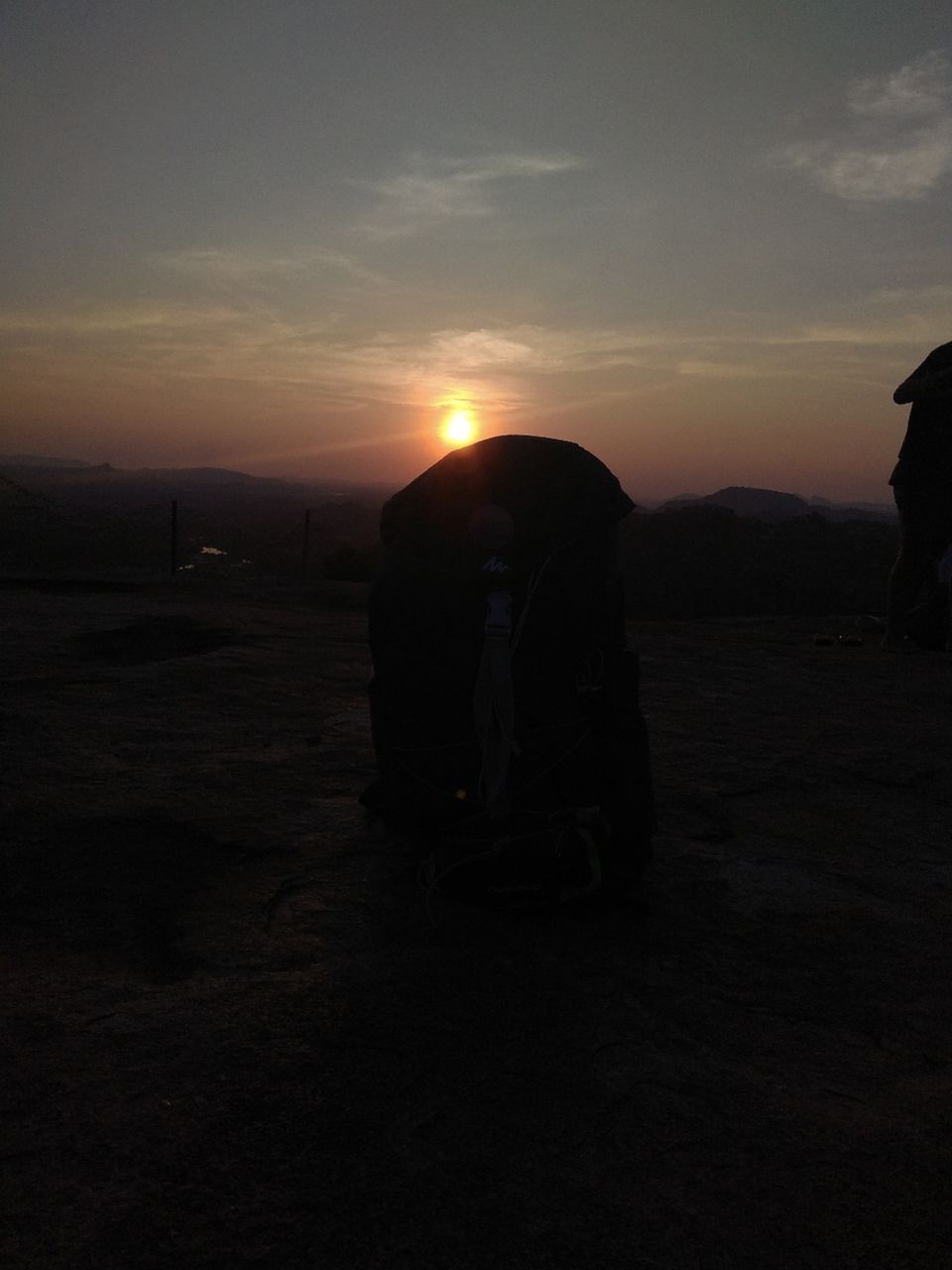 Into the fearful darkness: After a beautiful sunset, I was so hungry and also had to look for a place to pitch my tent. Apart from all those, I have to find the route back to near the island, the only place where we can get good food and drinks with happy hours offers. It's more than 2 kms, I had to walk in a dark road amidst the greenish environment with 5% of charge in my phone which I was using to give light to my pathway. I thought, I lost the route and myself, yet still continued to walk the same way hoping to find the route back to island. A sudden thought striked in my mind, The reason I got lost is that because of admiring the starts and forget to look around for the way I came, or are those stars helping me to find the way?! Luckily, It was the stars which helped my find my way back. I was just admiring and following and ended up finding the way I came. Then it was back to normal track again. Dinner time, cheesy cheesy pizza with hot chocolate, a must needed dinner after a walk for such long distance without proper lunch.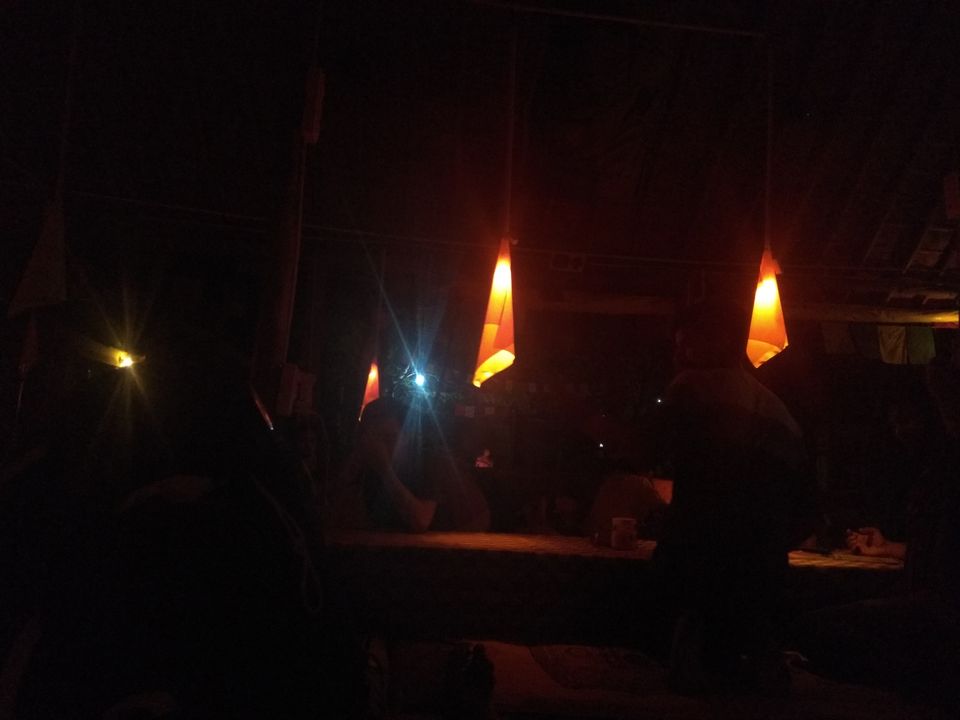 Day 2:
Laughing Buddha Guest House : The place where I pitched my tent. Beautiful place and the people over there should be thanked a lot for their hospitality. Mornings be like, An amazing coffee and a tea in a cozy environment with a relaxing music and a view of the river from the place.???? Best morning ever.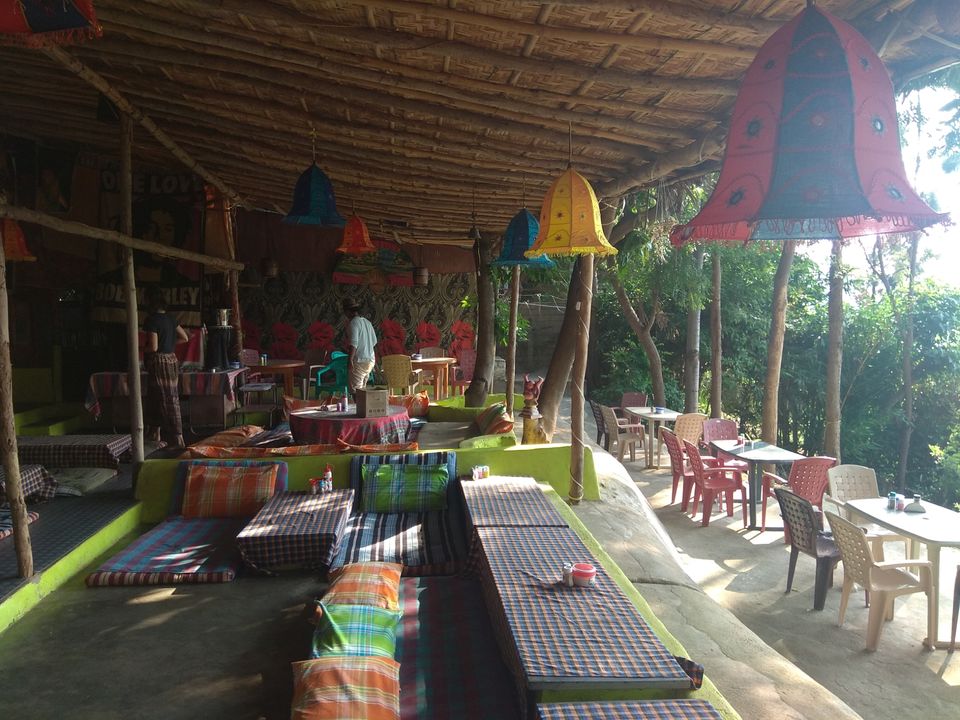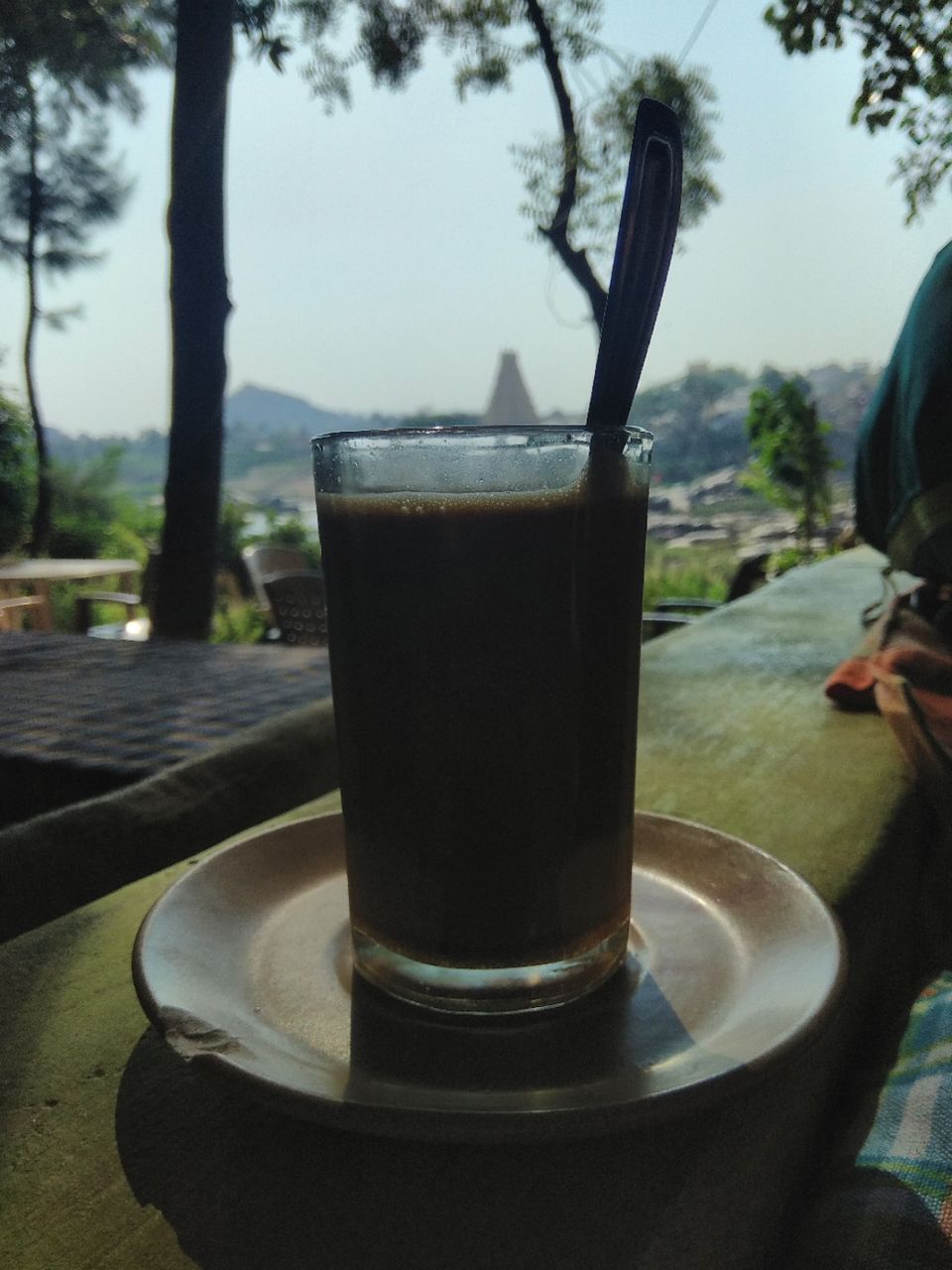 Lotus Mahal or Chitrangi Mahal or Kamal Mahal : It's the place where it's been provided with 24x7 water through a big pipe, hence known as the Natural Ac Room. Situated inside the Zenana Enclosure. Zenana Enclosure : The place with tranquil gardens, arches & elaborate carvings and also a place for wild elephants to reside.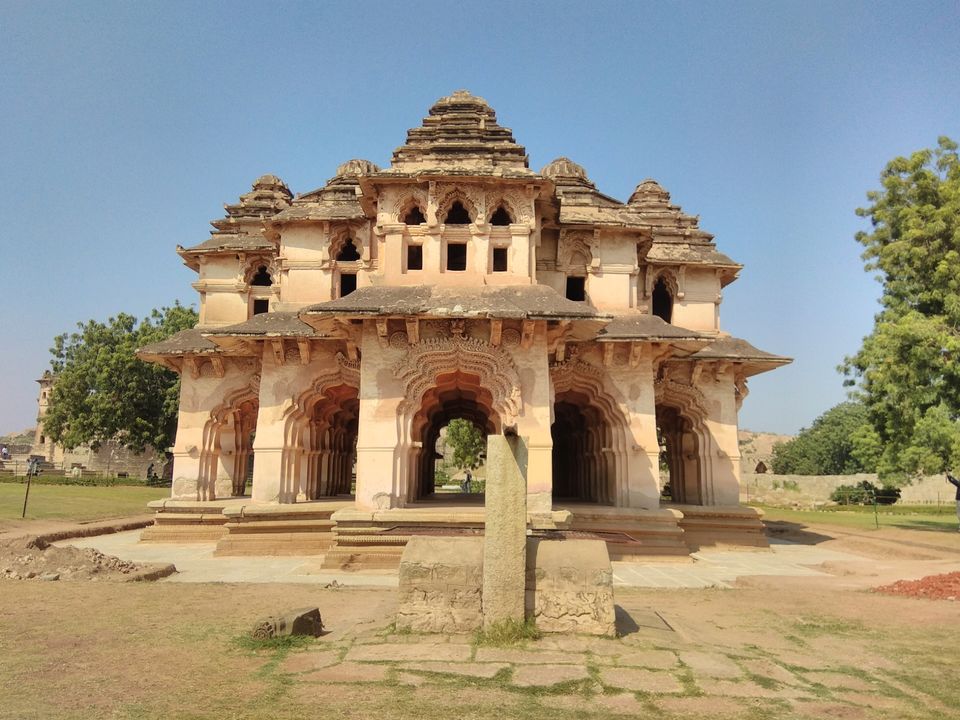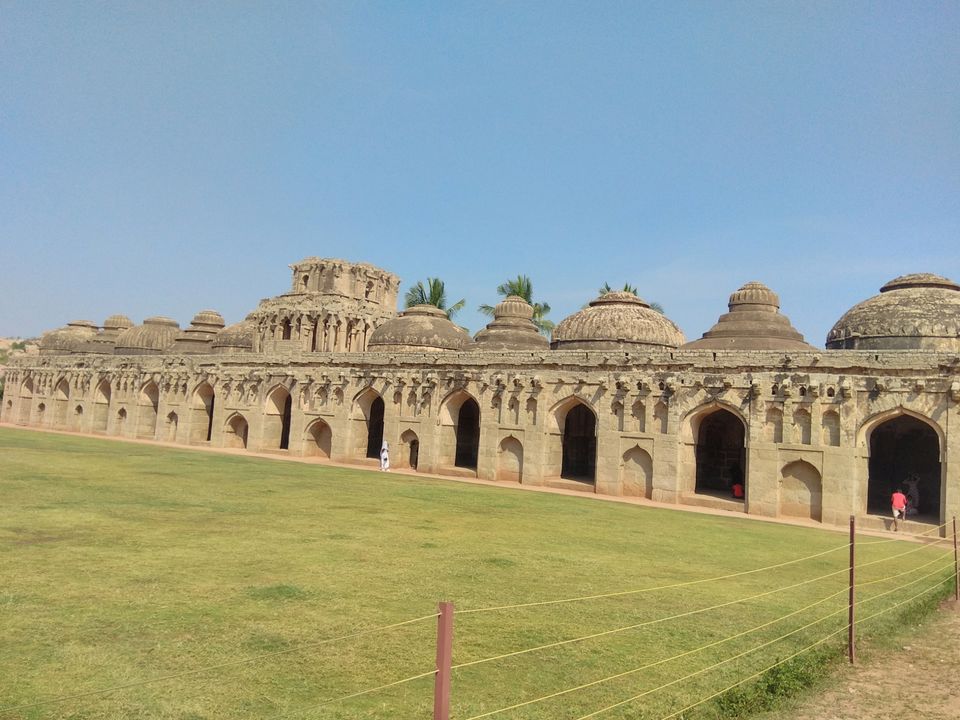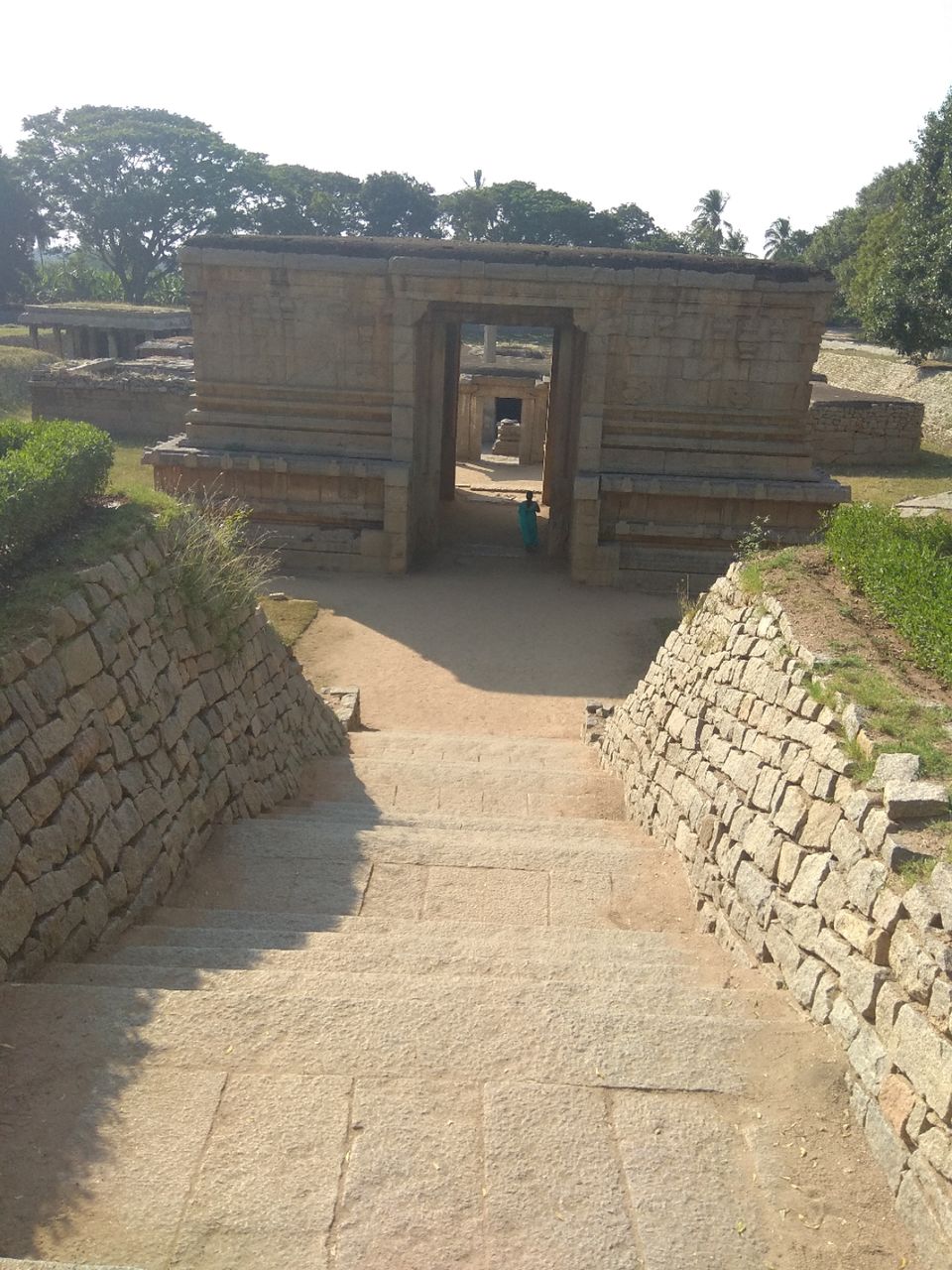 One last time - Sunset in Hemakuta hill : After visiting all the places, now it's time for the sunrise and I have to find another hilltop to see its beauty and finally ended up finding this hill near Virupaksha temple. Showing off some photography skills with my phone camera (Redmi note 4), setting up the environment with my cycle and my bag so that the rays falls on them. Good to see lots of foreigners came to Hampi and returned back without disappointments. Then after the sunset was over, left my cycle from where I took and got the bus which took me back to my routine life.