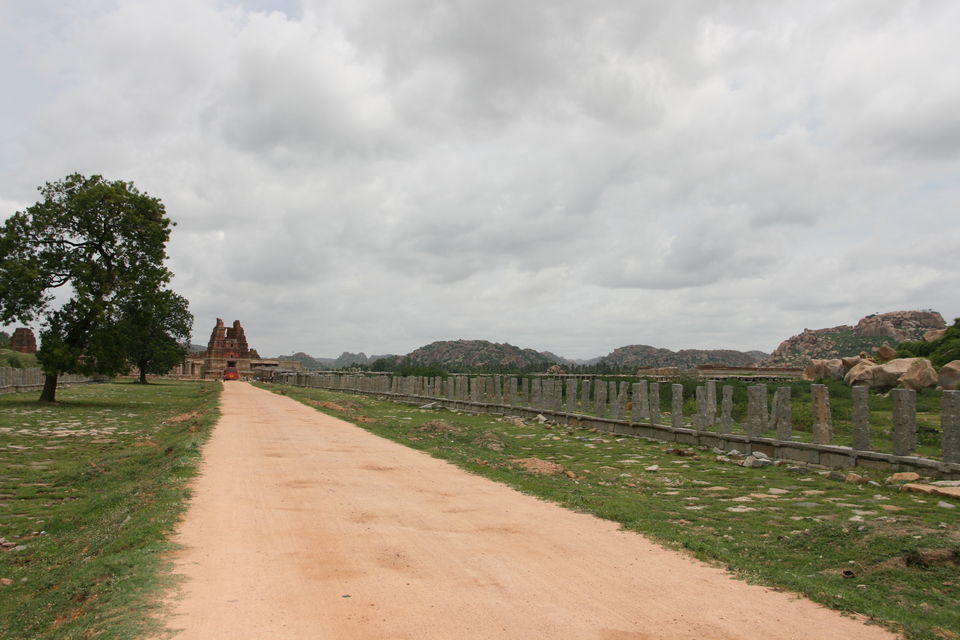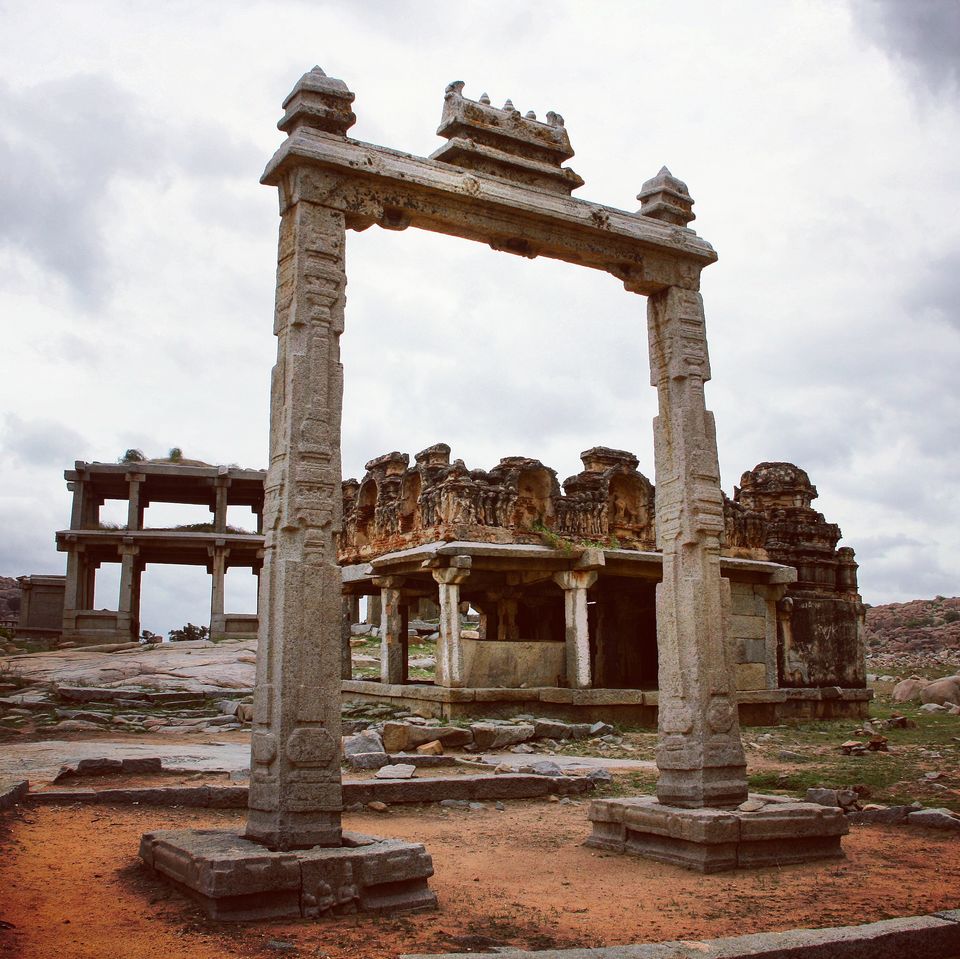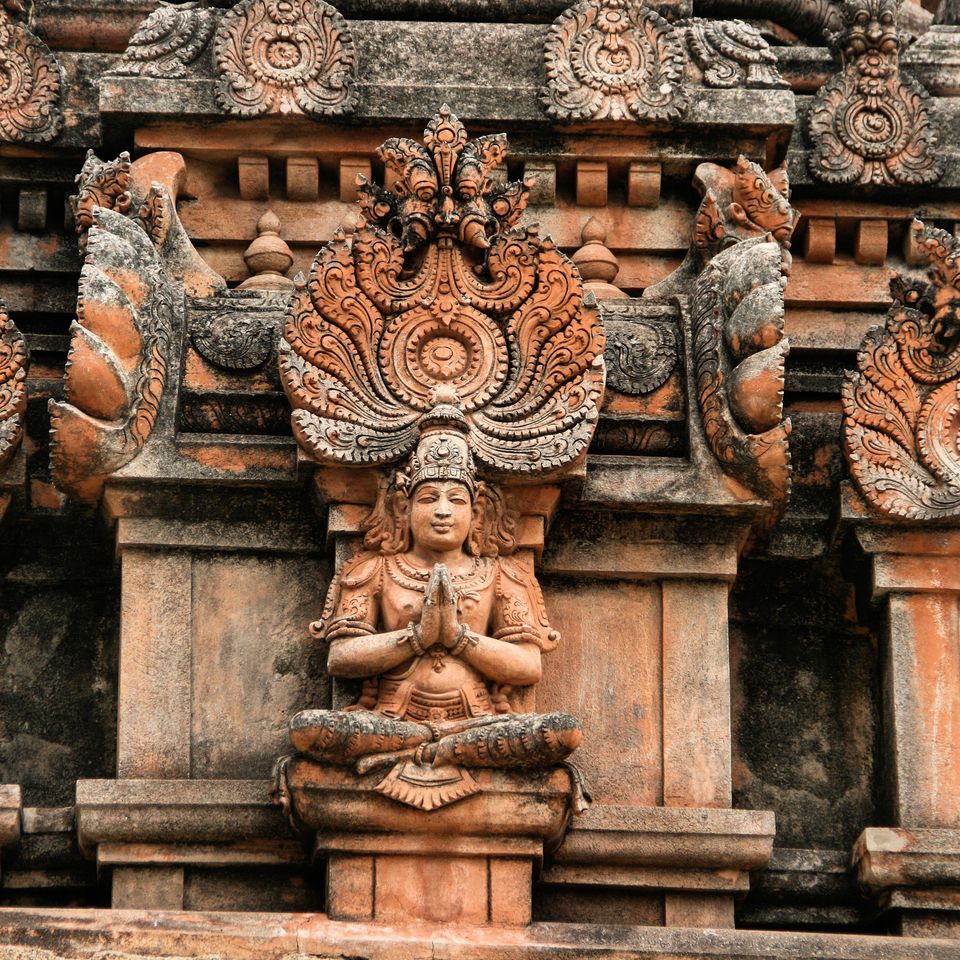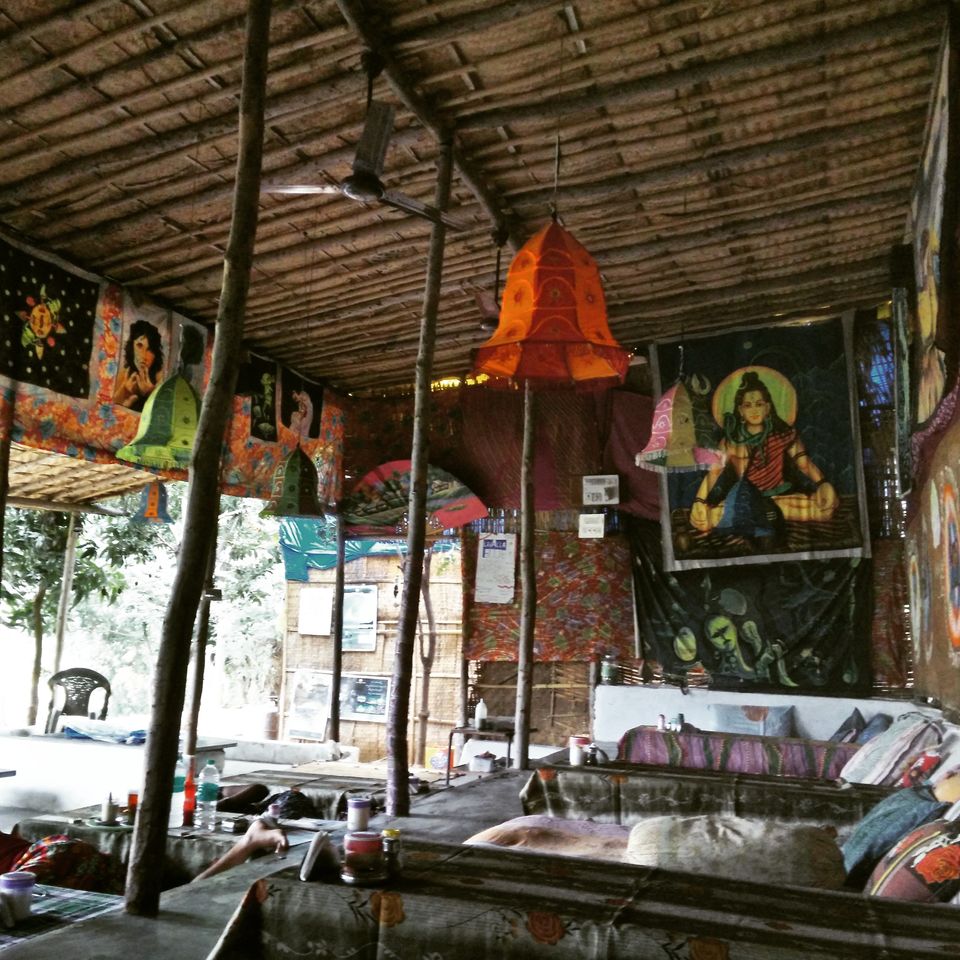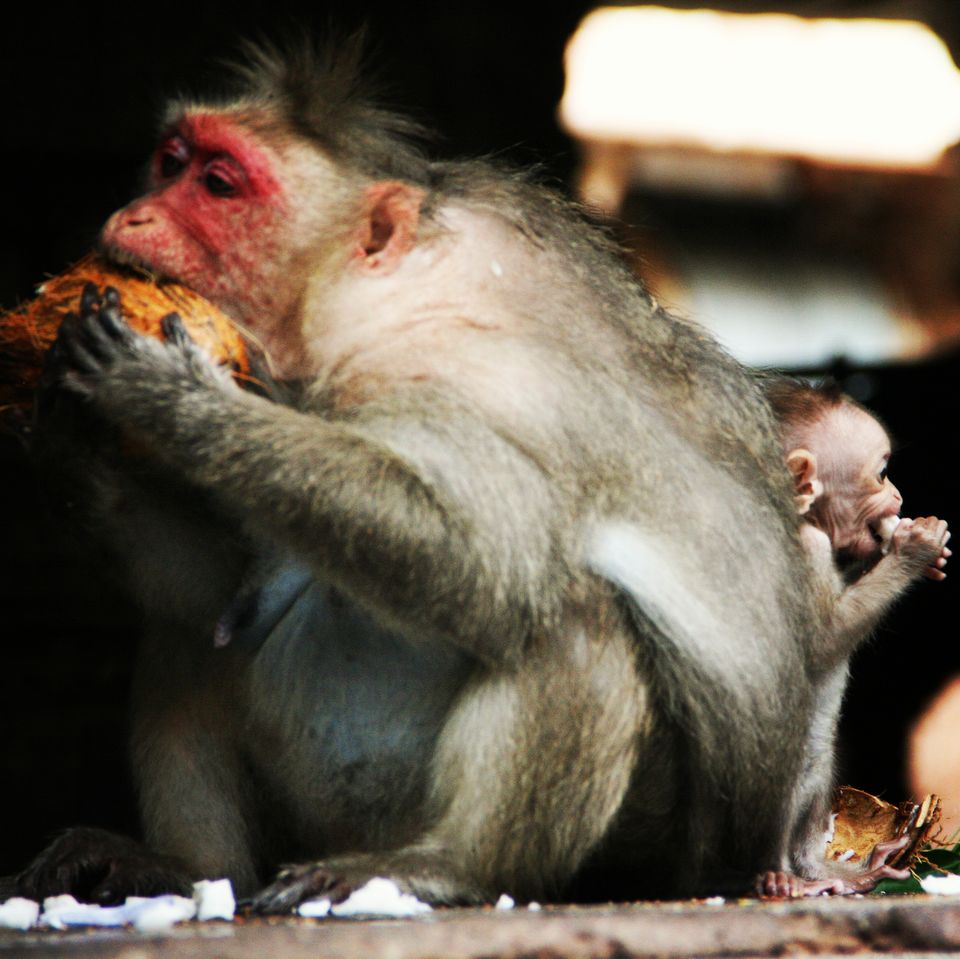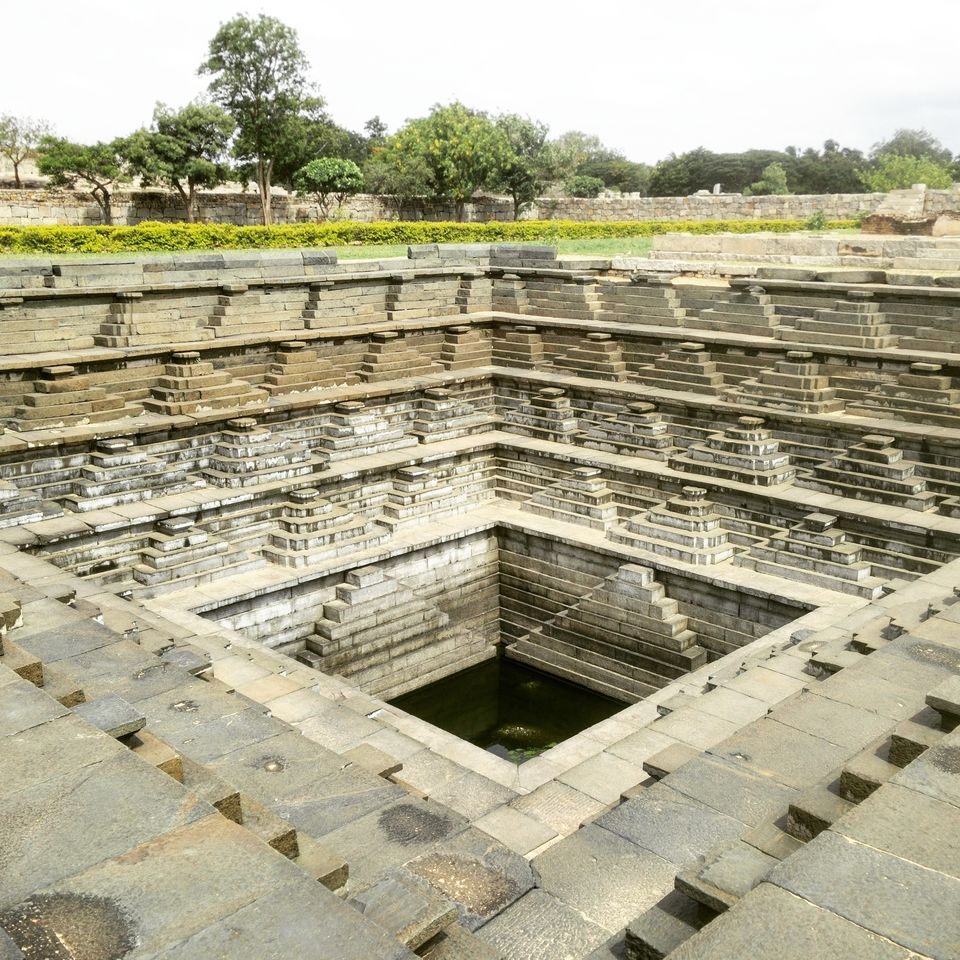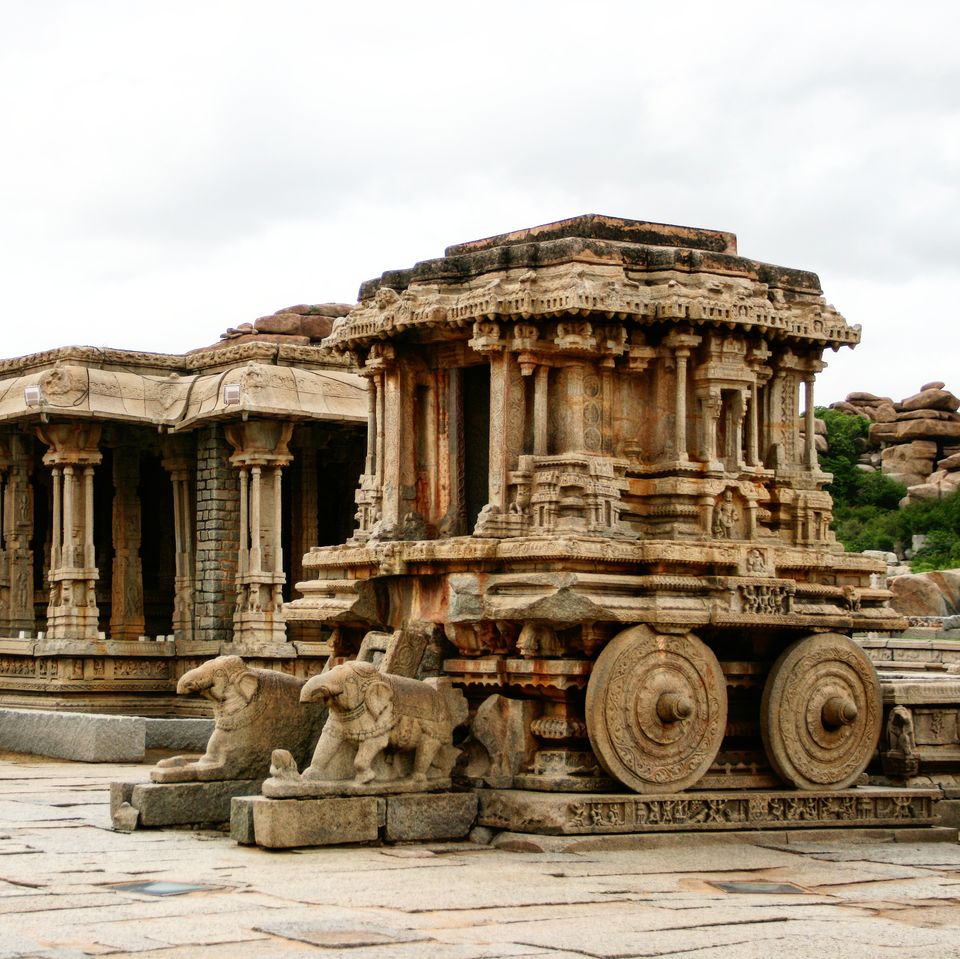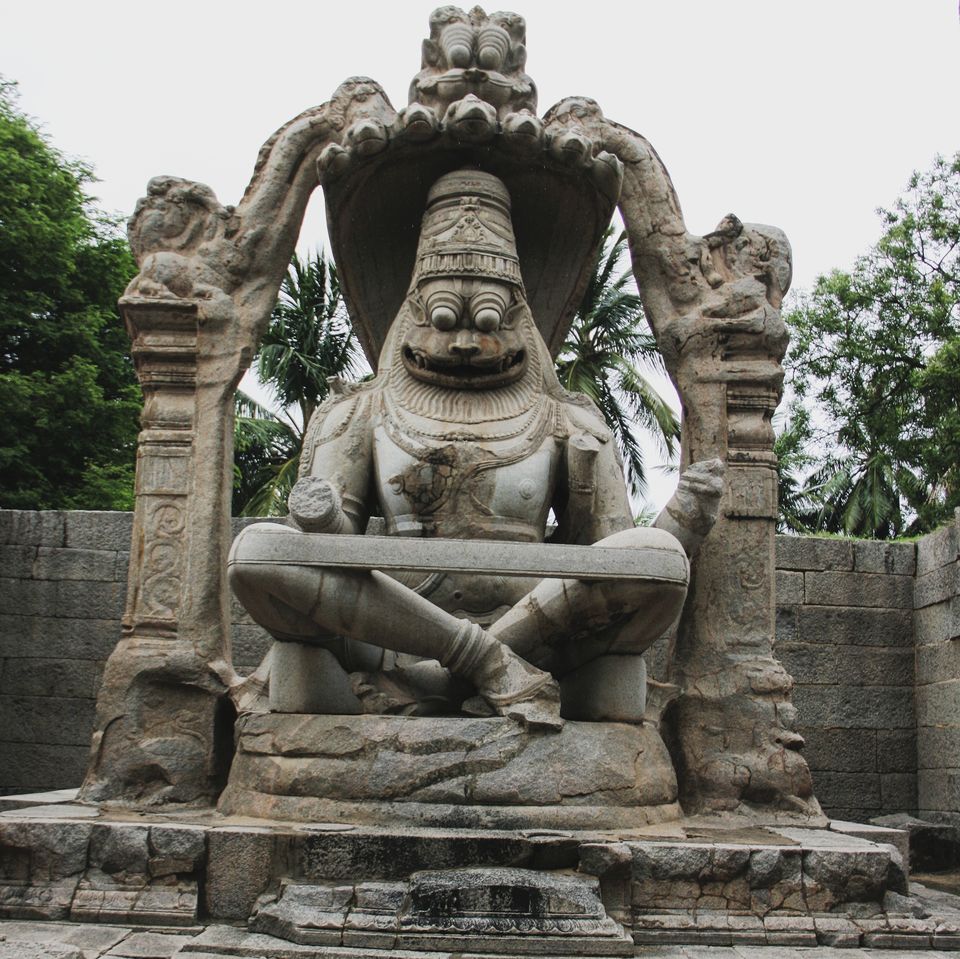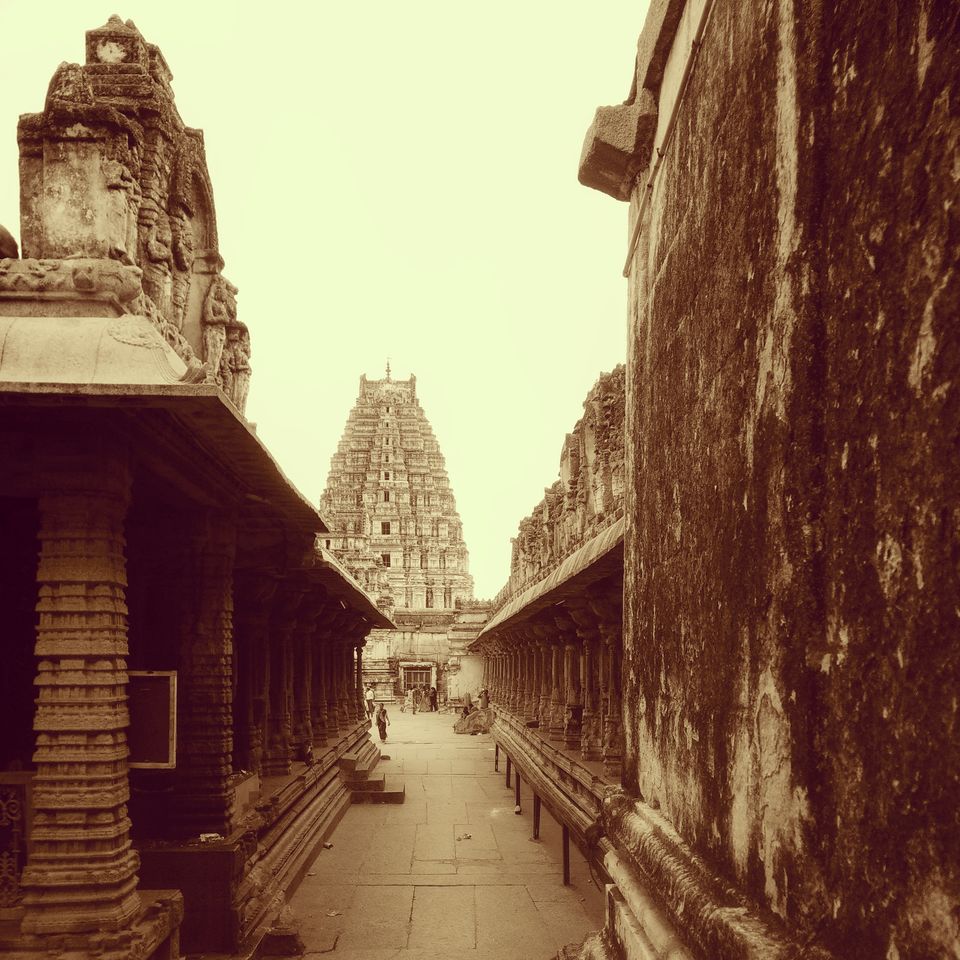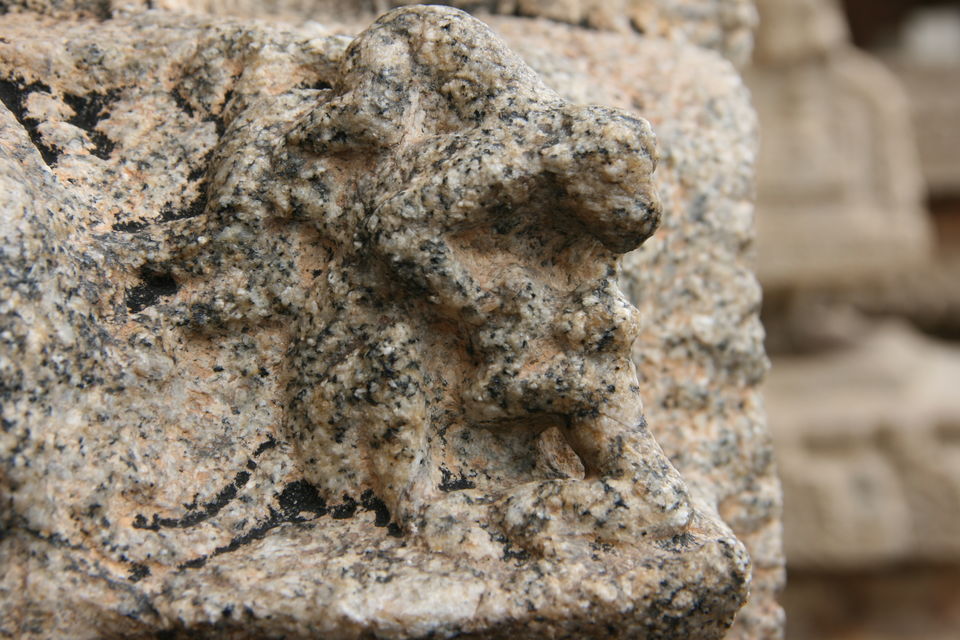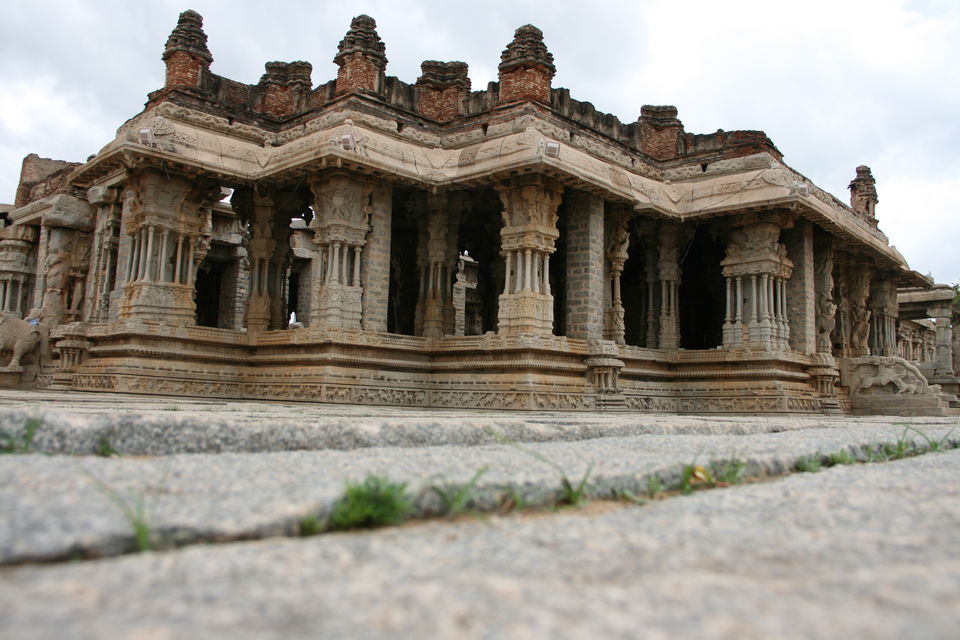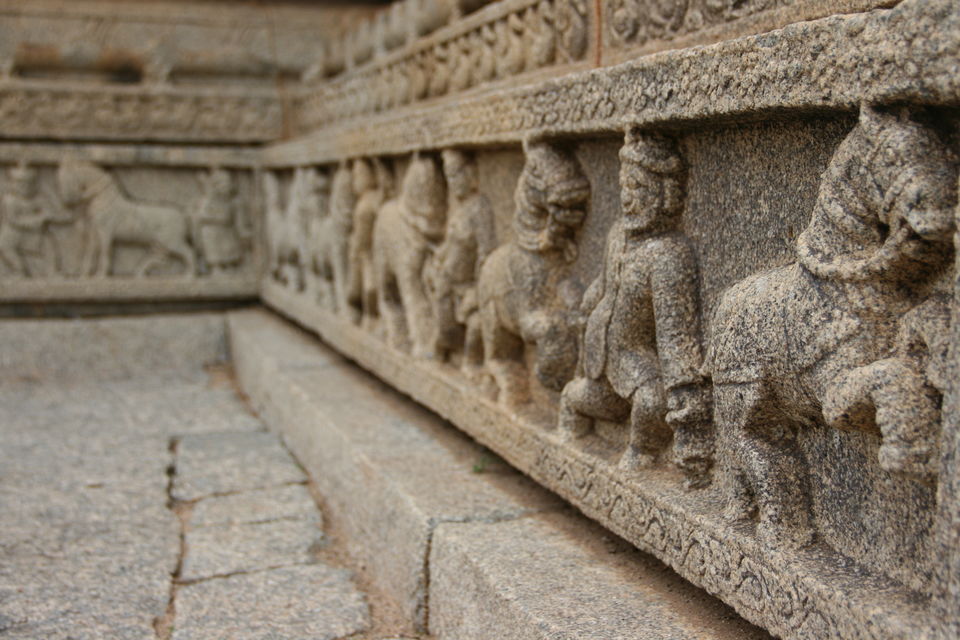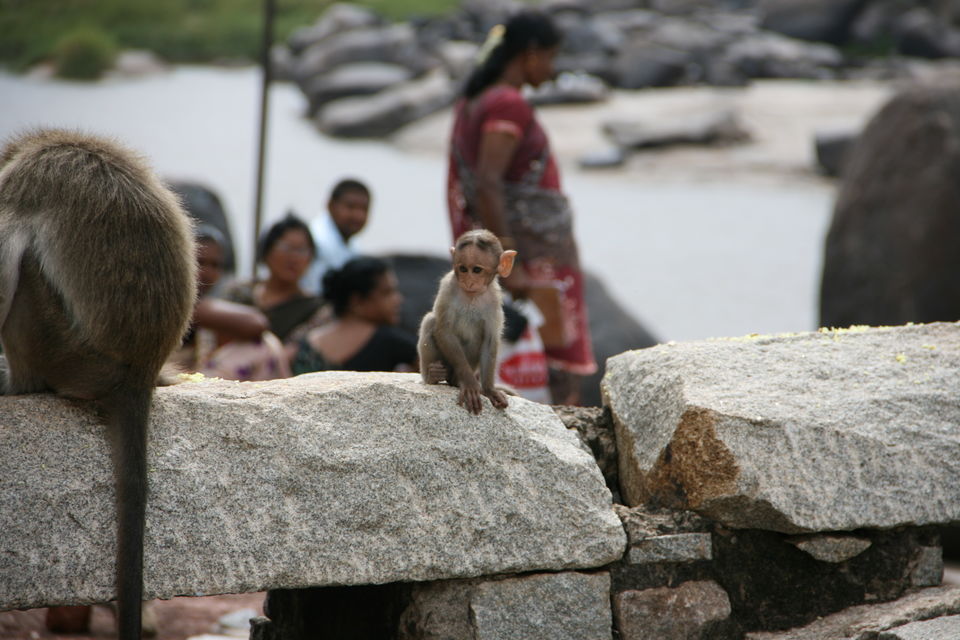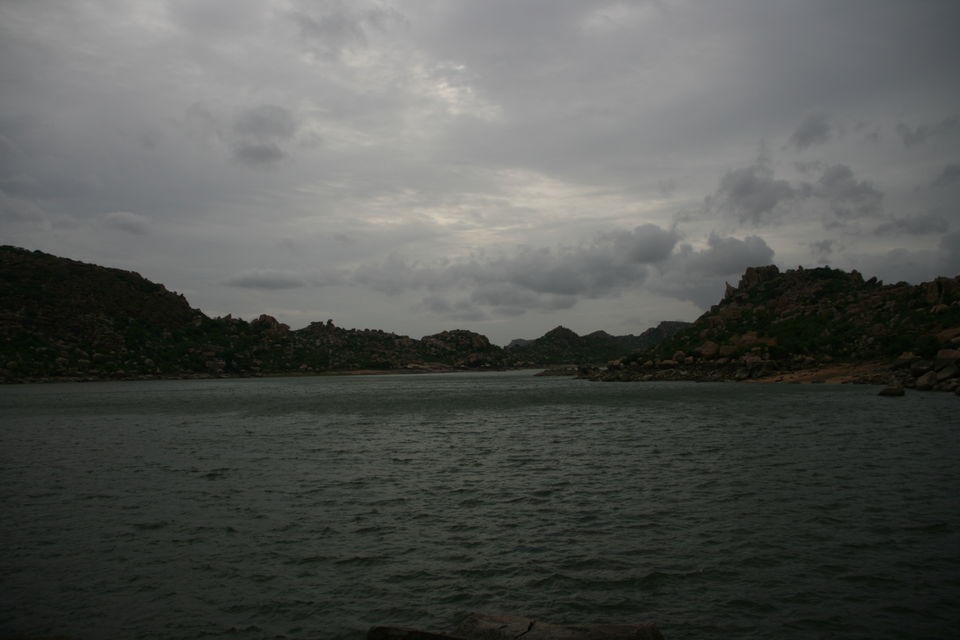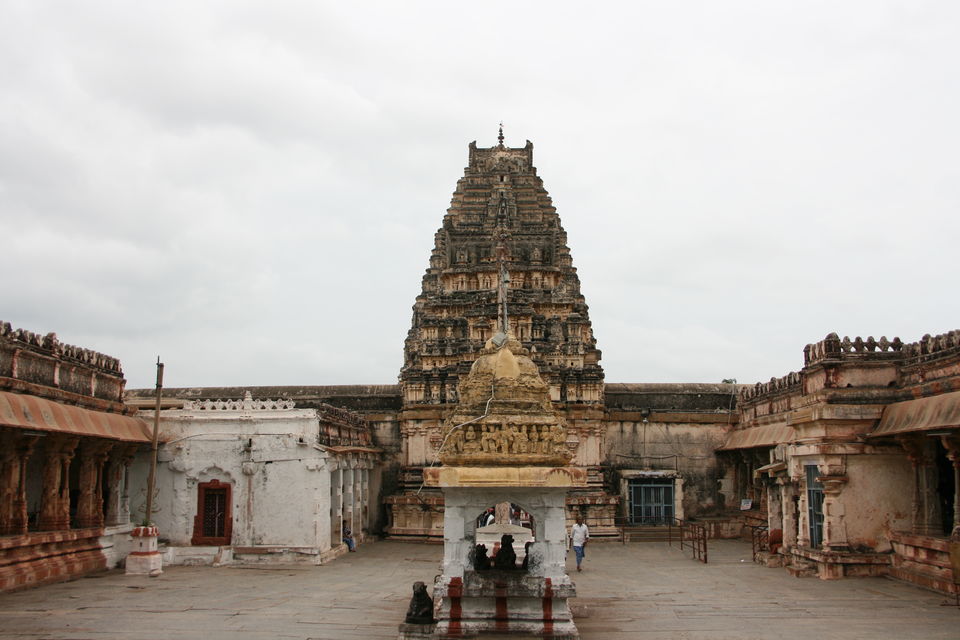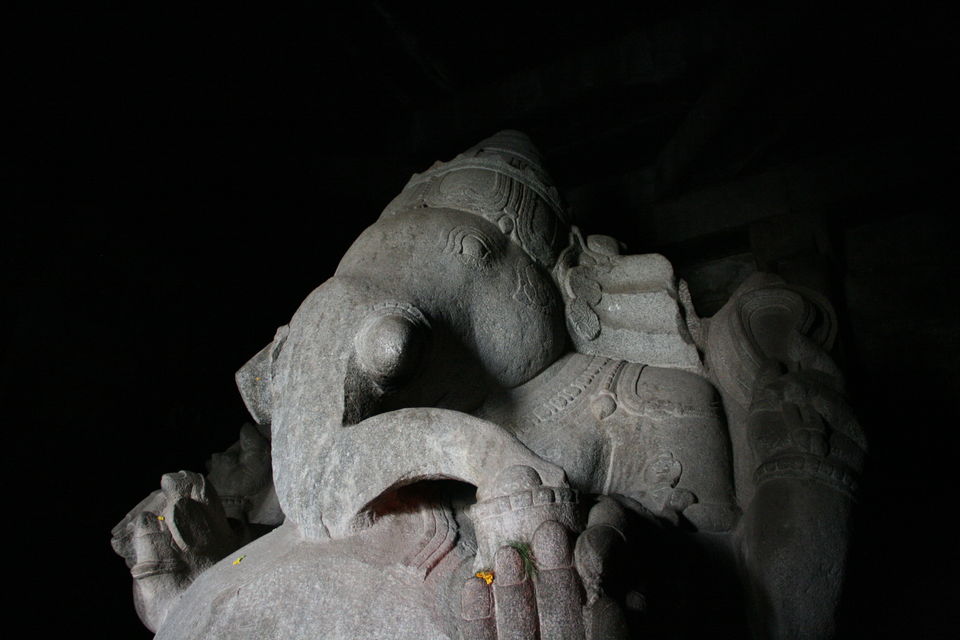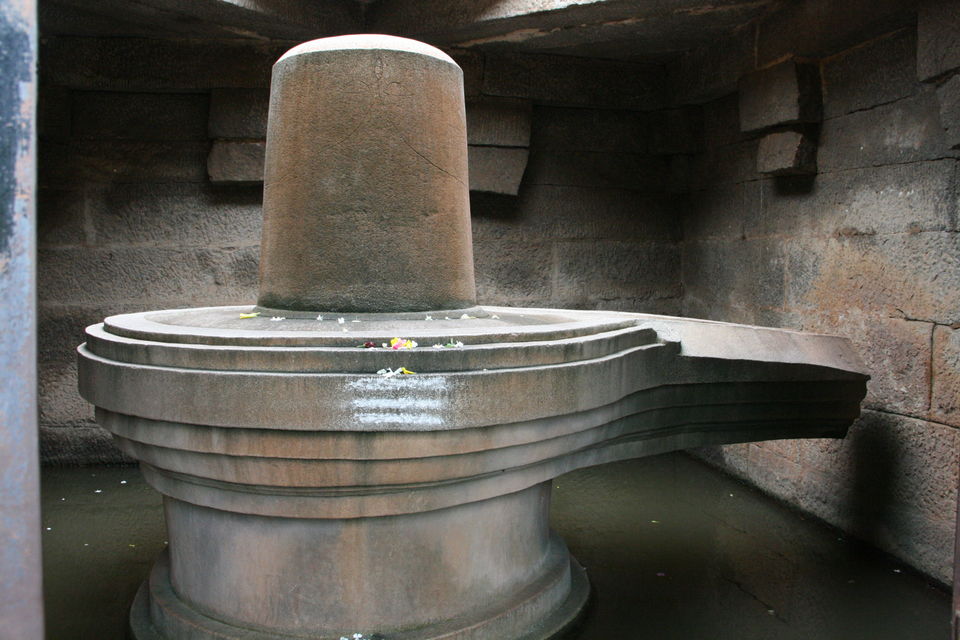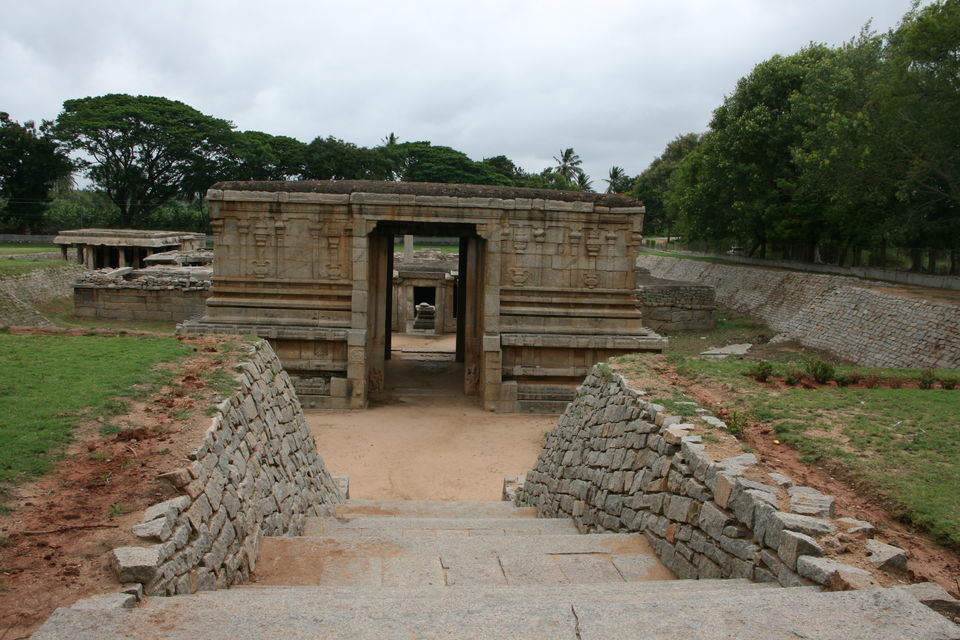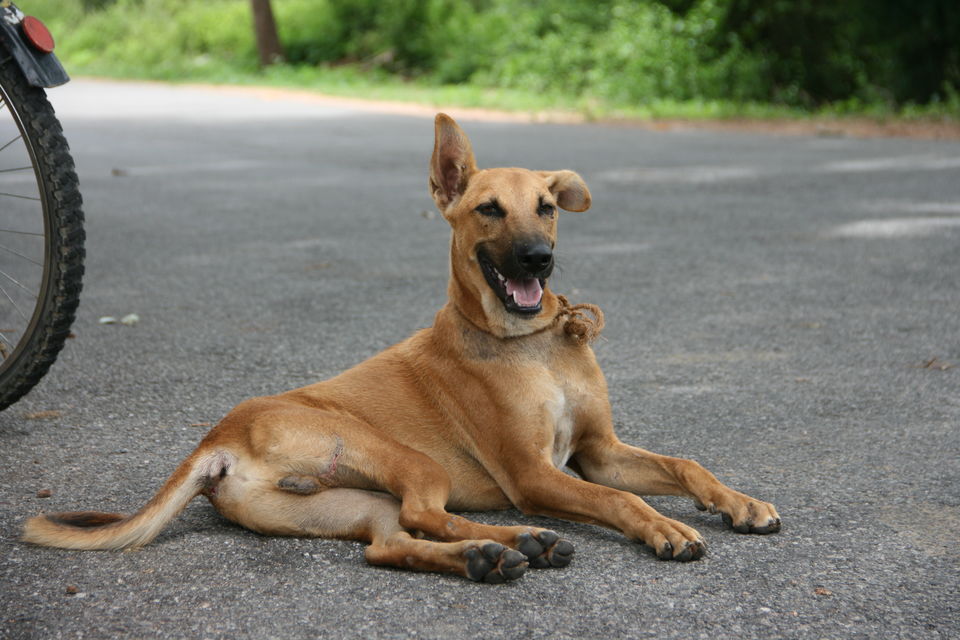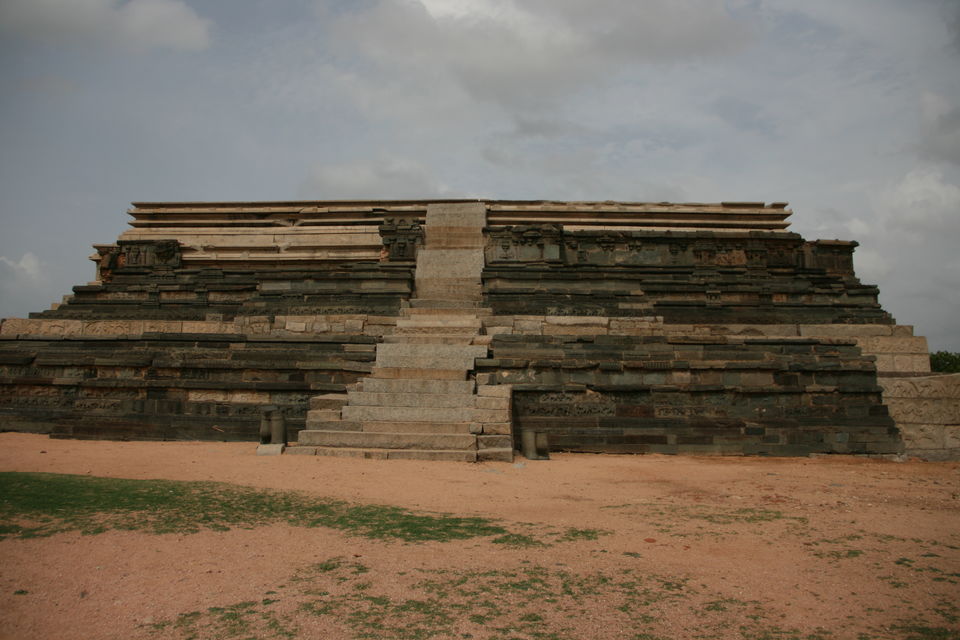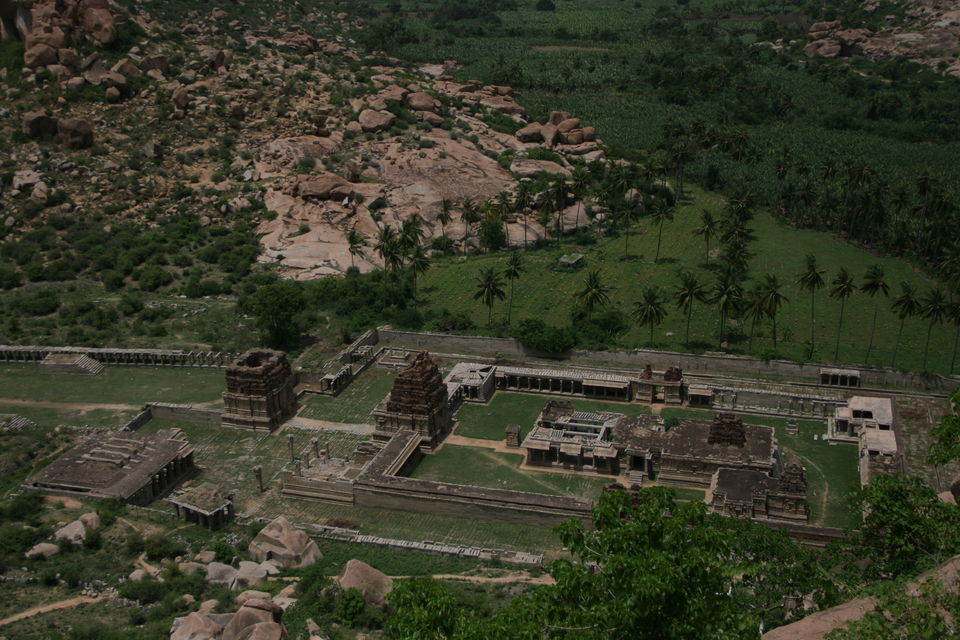 I love to plan my trip well in advance so that I don't end up missing on the best..After a week's reading on what to see, where to stay in Hampi I booked "Uramma Heritage Homes" in Anegundi. It is located on the other side of Tungabhadra popularly known as "Hippie Land".
We planned to drive down to Hampi from Bangalore but last moment changed plans and booked a train to Hospet since that was turning out cheaper. We planned a 3 day trip so that we get to explore every spot in detail. Though Hampi can be also done in a weekend for people who are strapped for time..
Day 1:
Started on Friday night from Bangalore by Hampi Express. A comfortable overnight train journey, reaching Hospet around 6.30. At Hospet station we bargained with the rickshawala guy to a point where he agreed to come at a price I wanted to pay.. We were dropped till the Anegundi side of the river for Rs 150. A Coracle ride costing Rs 10 each takes you to Anegundi. The heritage home we booked was around 700-800 mts away from the river. We were greeted by Siraj, the manager at Uramma who made us feel immediately at home.. After getting fresh and having a heartfelt breakfast we started our day 1 of Hampi.
We planned to cover the historical sites around Vitthala temple. There is a bus that takes you till the Vitthala temple but we preferred to walk and see a couple of other small sites on the way. Vitthala temple is undoubtedly the most magnificant masterpiece of Hampi. I would advice everyone visiting Vitthala temple to hire a guide. It has so much of history in it. Every sculpture, every carving has a story in itself. I was awestruck by the architecture and beauty of the entire temple. How beautifully and intricately the entire temple was designed. The major attractions of this temple are Stone Chariot, Maha Mantapa or main hall, Ranga Mantapa, Kalyana Mantapa and Utsava Mantapa. The entire temple will take an easy 2 hours even if you are not a photo enthusiast. After Vitthala temple we walked further down and covered places like King's Balance, Courtesans street, Achutaraya Temple. It took us almost 4 hours to complete everything including the Vitthala temple. Our next stop was lunch for which we chose "Mango Tree". Every tourist who visits Hampi must be familiar with Mango tree. They serve everything right from Paratha to Chinese to Pasta to Arabic food. After loading our cameras with lovely photos and our tummy with yummy food we started back to Anegundi. Since we had a lot of time to call it a day, we thought of seeing a bit of Anegundi. We rented a scooty from a shop called "Tom & Jerry" and headed to Anegundi. We spent an easy hour at the Sanapur lake watching the water hitting the stones and the sun sinking in the lake ..We also covered Pampa Sarovar that evening and finally headed to our hotel. Here we ended our Day 1 covering the most significant attraction of Hampi.
Day 2:
We planned to see Virupaksha temple and places around it. Virupaksha temple is situated on the south bank of Tungabhadra river. It is one of the city's oldest structure. Since it is a working temple I found it a bit untidy. Lot of monkeys in the temple, tourist giving them food to eat which was creating more of a nuisance than any good. There is an elephant in the temple called "Lakshmi". Every morning it is a ritual of bathing the elephant and tourists are invited to help clean her. An easy 1.5 hours in the temple is sufficient if you are not much into architecture. After Virupaksha we continued towards Hampi bazaar and covered a lot of places around it like Sasivekalu Ganesha or Mustard Ganesha (It is named as the belly of the statue is shaped like a mustard seed and Sasivekalu is the local name for a mustard seed), Krishna Temple (The temple walls are carved with depictions of Bhagavata, puranic story of Lord Krishna, life of the times ), Badavi Lingam (This is the largest monolithic (3mts high) Linga in Hampi located next to Ugra Narasimha. The linga was built by a peasant woman and hence the name (Badva means poor in local tongue), Ugra Narasimha (The Ugra Narasimha Statue is located to the south of Hampi. It is 6.7 meters in height), Underground temple (This temple is located a few mts below the ground level. The roof of the temple is at par with the present ground level while the main structure of the temple stands on a low lying area), Sister Stone (These are two giant boulders leaning against each other, making an archway like formation). The last coracle ride that takes you to other side of Hampi is at 6 pm. There is another way by which you can get to the other side but it is time consuming and expensive. Since it was too early to head back to the hotel we had a chilled out time at "Laughing Buddha". This restaurant is located on the banks of Tungabhadra river. The ambience gives a complete hippie feeling. I loved it for its look. Food was ok but who cares when you are having a good time.
Day 3:
My Favorite day of the trip:) We started early morning for a short trek to Matanga hill - the most talked about in Hampi. It can be visited for sunrise as well as sunset. Since it located at the centre of Hampi, Matanga hilltop offers an aerial view of Hampi. It takes around 30-40 mins to get on the top and 20 mins to get back. But once you are at the top, the panoramic view is irreplaceable. All in all a wonderful experience. After Matanga we did a half day cycling tour to visit the Royal enclosure and Zenana enclosure. The Royal Enclosure is an area that consisted of some of the most magnificent structures of the Vijayanagara period. Some of the impressive structures includes Mahanavami Dibba (The Dibba is about 12 metres high up to the floor of the topmost platform. The king used this platform to watch the army march-pasts, war games, aquatic sports, shows of the royal animals, musical performances and also the most important Navarathri celebrations, the nine day-nine night state festival), King's Audience Hall (This large structure is about 137 metres to the west of the Mahanavami Dibba. It is believed that this is the place where the king listened to the public of their grievances), Stepped Tank (The Stepped Tank is located in the south-eastern side of the Royal Enclosure. It is 22m wide and 7m deep), Underground chamber (The Underground Chamber lies between the King's Audience Hall and the Stepped Tank. It is believed to be a secret chamber where the king held important meetings and discussions with his trusted aides and other important people), Hajari Rama temple (This is the only temple in the royal enclosure. It is also called as "Hazara Rama Temple" because of the large number of Ramayana panels on the walls). The Zenana enclosure is a secluded area reserved for the royal women and includes Lotus Mahal (The Lotus Mahal is also known as the Chitragani Mahal and Kamal Mahal. It is one of the few amazing structures in Hampi that were left undamaged during the siege of the city), Queens Bath (It is located close to the entrance of the Royal Enclosure in Hampi. Though named as the Queen's Bath, it was in all probability used as the private bathing chamber of the king and his queens), Watch Tower (Quite a large number of them can be spotted in and around Hampi), Elephant Stable (It was used to provide shelter for the royal elephants of the Vijayanagara Empire) . A total of 8 kms to and fro, can be liesurely done in around 4 hours. Here we say Ciao to Hampi. My take-away from Hampi - Lot of tan and loads of memories and pictures.
The weather was too kind on us during our stay in Hampi. The sun was out but was very windy throughout so didn't feel the heat. We visited Hampi during early monsoons. But the best time to visit Hampi is between Oct - Mar. There are lot of hotels around Hospet and Hampi but it is advisable to stay in Hampi itself to save on time.