Nepal, beautiful Himalayan country in South Asia encompasses diverse geography, from the fertile plains to forested hills and snow peaked stunning mountains. Great mountain range makes up the northern part of the country. It has eight of the world's ten 'eight-thousanders' including Mount Everest, the highest point on Earth in the elevation of 8848 meters. Without any doubt, this Himalayan nation is the definitive goal for the mountain lovers as hiking and trekking in the rugged trails watching the pristine mountains make everybody feel alive.
If you don't have time to get closer to the mountains, don't worry! another option awaits you. You don't have to trek for numerous days to experience the magnificence of the Himalayas. The hilly region of Nepal has an abundance of hill stations from where you can get splendid panoramas of the highest mountains in the world along with cool weather.
1. Chandragiri, Kathmandu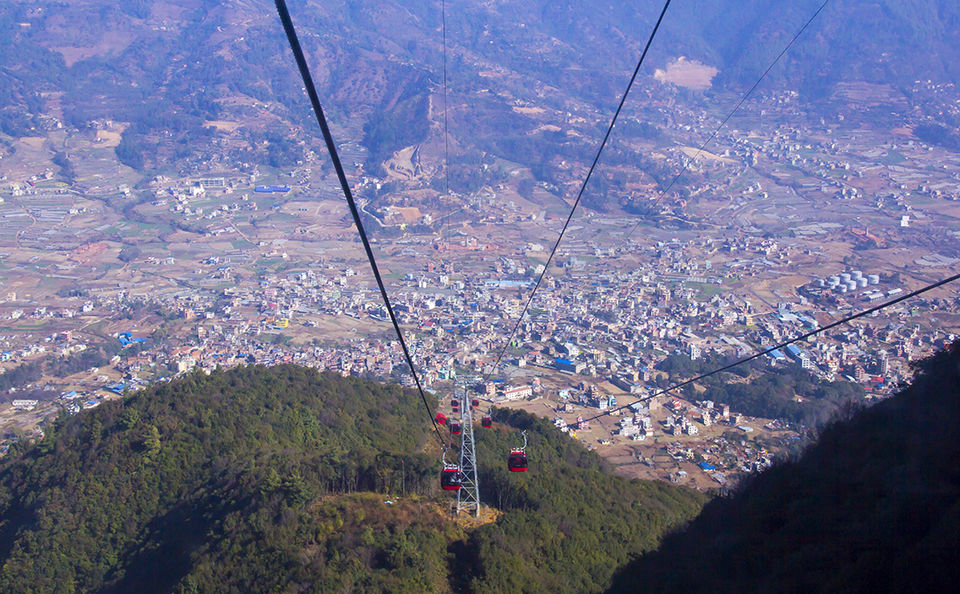 Chandragiri Hill, 7 KM from Thankot, lies on the South - West of Kathmandu Valley at an altitude of 2551 m. The panoramic views of Kathmandu Valley & Himalayan ranges from Annapurna to Everest makes any one feel like seeing whole Nepal from this hill.

The distance between Kathmandu and Thankot is about 16 km that takes approximately 30 minutes of travelling time. Various options are available to reach Chandragiri hill - 10 minutes in cable car, 7 KM drive through rough road or 3-4 Hrs. hike.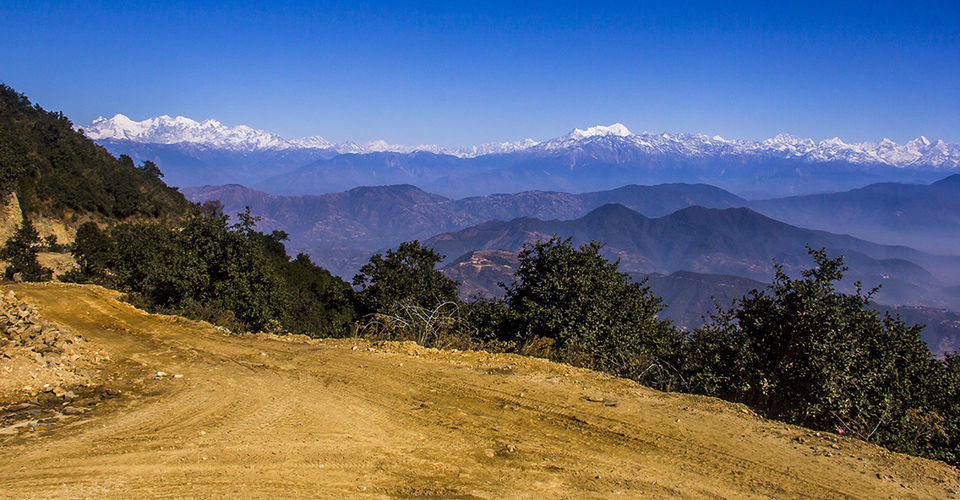 Cable Car Ride, Amusement Park, Bhaleshwor Mahadev Temple, View Tower, Restaurant etc. are some attractions around the hill. With favorable weather, panoramic views of the beautiful Himalayan Ranges from Annapurna to Everest can be enjoyed from the top.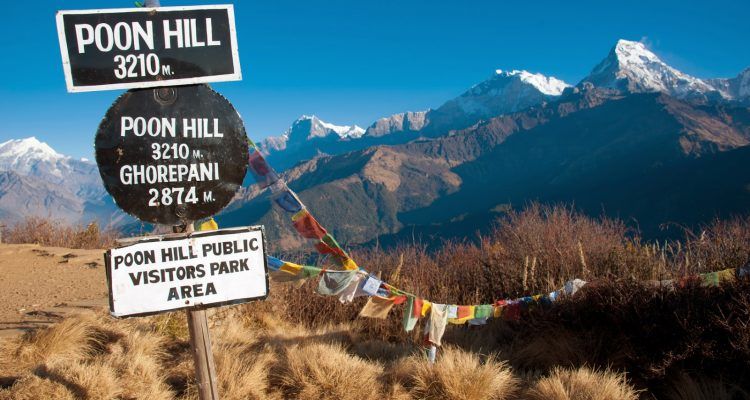 Poonhill is popular for Annapurna Sunrise Trekking, which is one of the most popular and relatively easy treks that meander through the beautiful ethnic villages of Annapurna Region. Invigorating through some rhododendron forests, Poon Hill let you feel the Himalayan Panorama while providing you the opportunities to get close to the local Culture.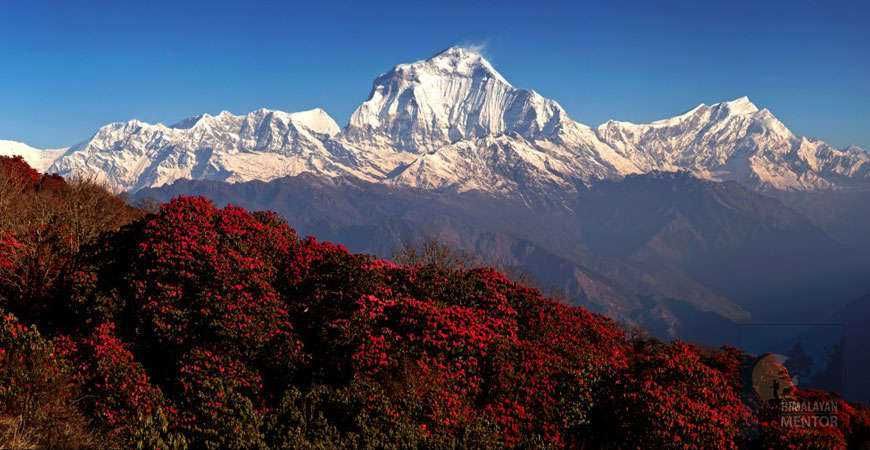 Poon Hill is best known for the views of the majestic mountains that can also be called photographer's paradise. Best pictures of impressive Annapurna and Dhaulagiri ranges can be captured as it offers the striking views of Annapurna South, Annapurna I, Annapurna II, III, and IV, Dhaulagiri, Lamjung Himal, Gangapurna, and Manaslu ranges along with few others. Sunrise views are phenomenal, which can mesmerize anyone.
3. Sarankot, Kaski
The Sarankot village is located at an altitude of 1600 m and renowned for its panoramic Himalayan views of Dhaulagiri, Annapurna and Manaslu as well as Pokhara city and Phewa lake. Sarangkot nowadays has become a popular hotspot for paragliding.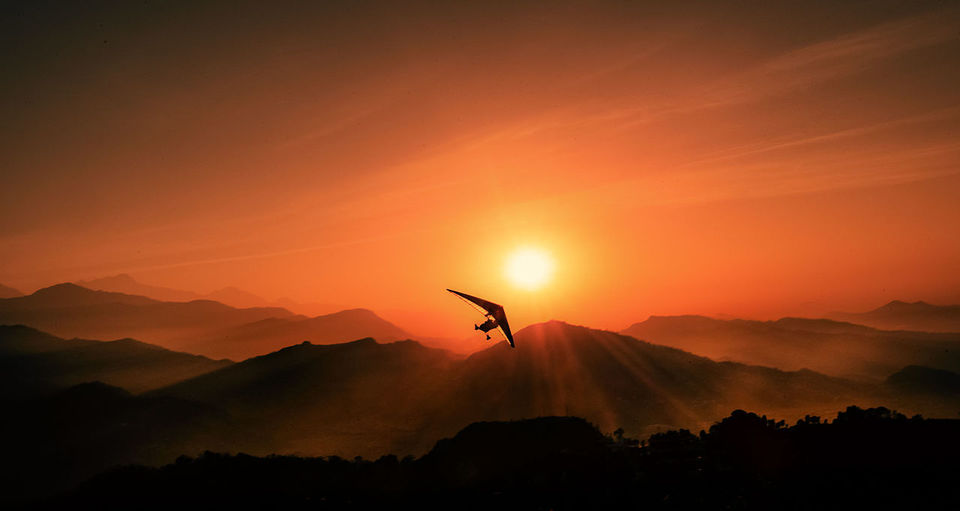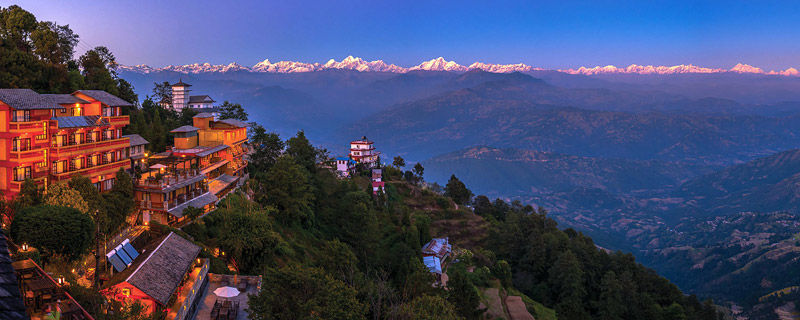 Nagarkot is a small village located on top of a hill about 40 minutes drive from Kathmandu. It is the perfect spot for a weekend getaway from the crowd. Its serene forests and spectacular vistas of the Himalayas and the Kathmandu Valley below will leave you breathless. Nagarkot is connected by road and there are local buses and taxis heading there on daily basis. Nagarkot has an excellent choice of hotels ranging from budget lodges to luxurious resorts.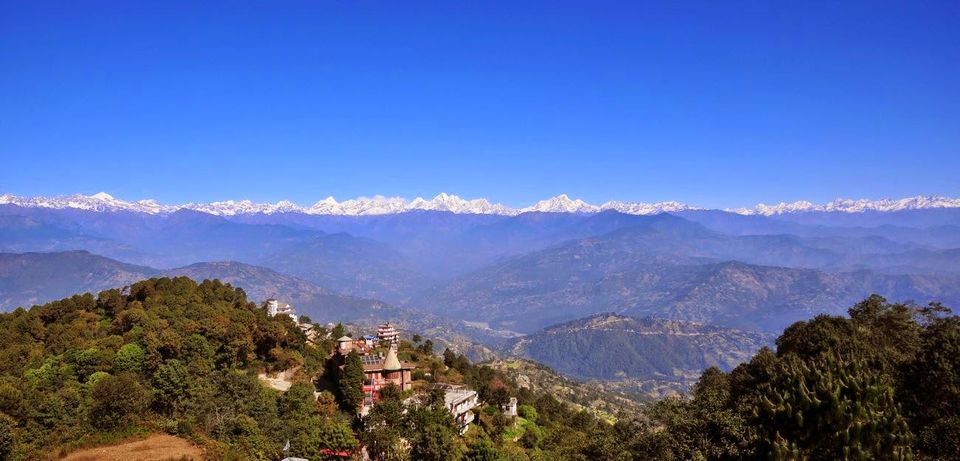 Going to Nagarkot is probably the easiest way to get a glimpse of Mount Everest, as it is perfectly visible from the top on a clear day! You can easily combine your trip to Nagarkot with a side trip to Changu Narayan, the oldest temple found in the Kathmandu Valley or the ancient city of Bhaktapur and its famous Durbar Square.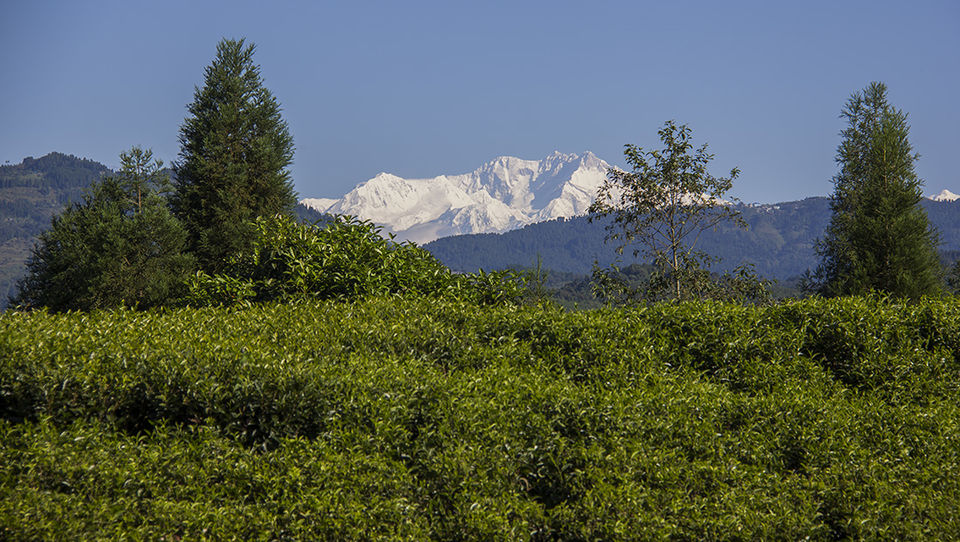 Ilam is famous for tea and six 'A' 'अ' - Aalu (potato), Alaichi (cardamom), Aduwa (ginger), Akabare Khursani (Red round chilly), Olan (milk) and Amliso (a grass from which brooms are made). Beside these, Ilam is tea destination as it has exciting natural green hills covered with tea plantation. The district is covered by pleasant natural geo-structure, temperate climate, low green hills and fertile lands.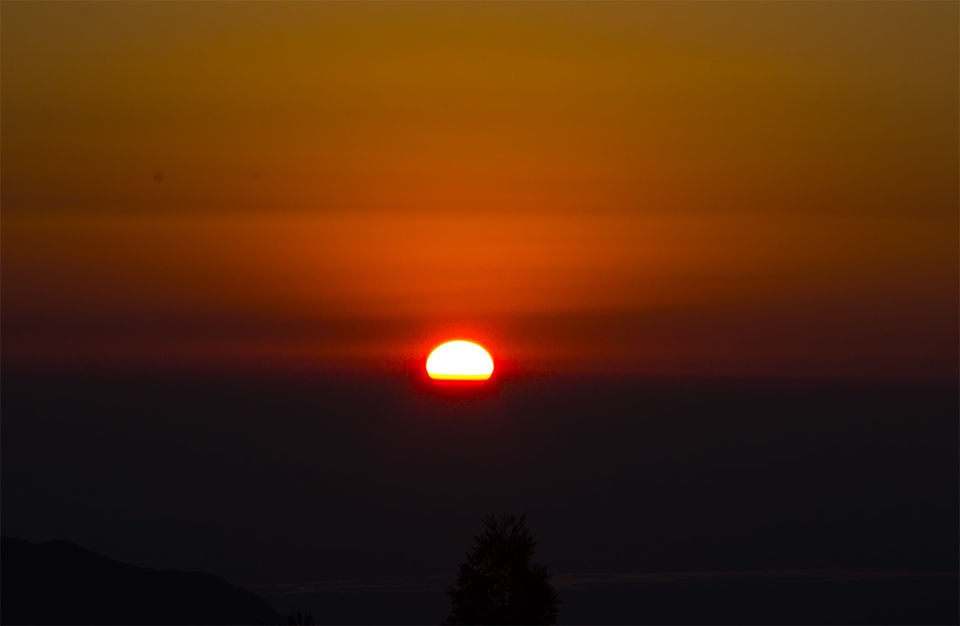 Antu danda of Ilam is a popular hill station at an altitude of 2328 m. It is a combination of trekking experience on hilly landscapes and spectacular views of sunrise and sunset in the backdrop of Himalayan ranges mainly Mt. Kanchenjunga, the world's third highest peak.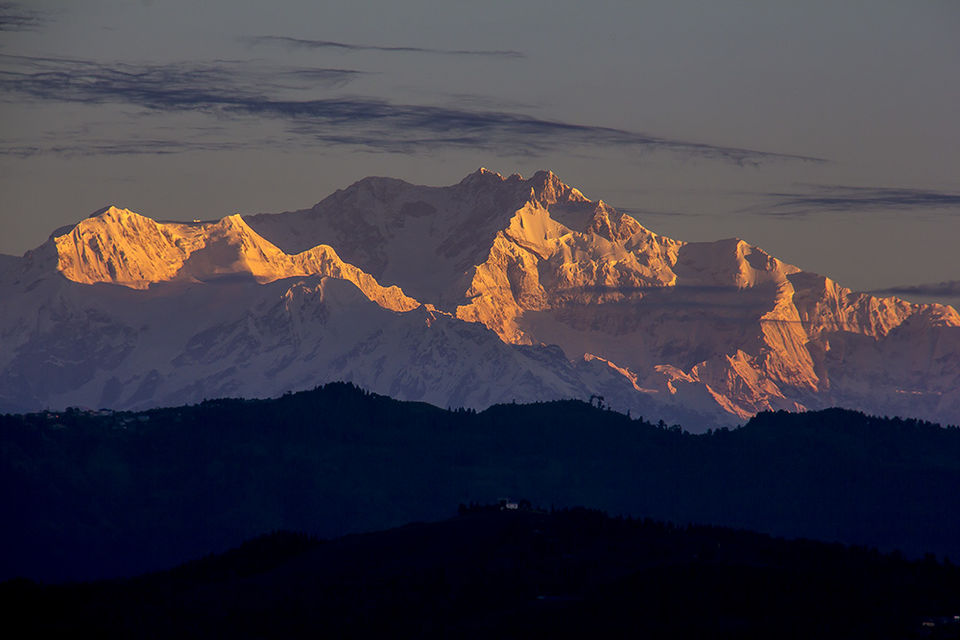 Sandakphu or Sandakpur is the highest peak of Ilam at an altitude of 3636 m. It is also the highest point of the Singalila Ridge in Darjeeling district on the India - Nepal border. Four of the five highest peaks in the world, Everest, Kangchenjunga range, Lhotse and Makalu can be seen from Sandakpur.
The trekking starts from Ilam Bazar via Mai Pokhari, Maimajhuwa, Mabu, Kala Pokhri, Bikhe Bhyanjyang to Sandakpur.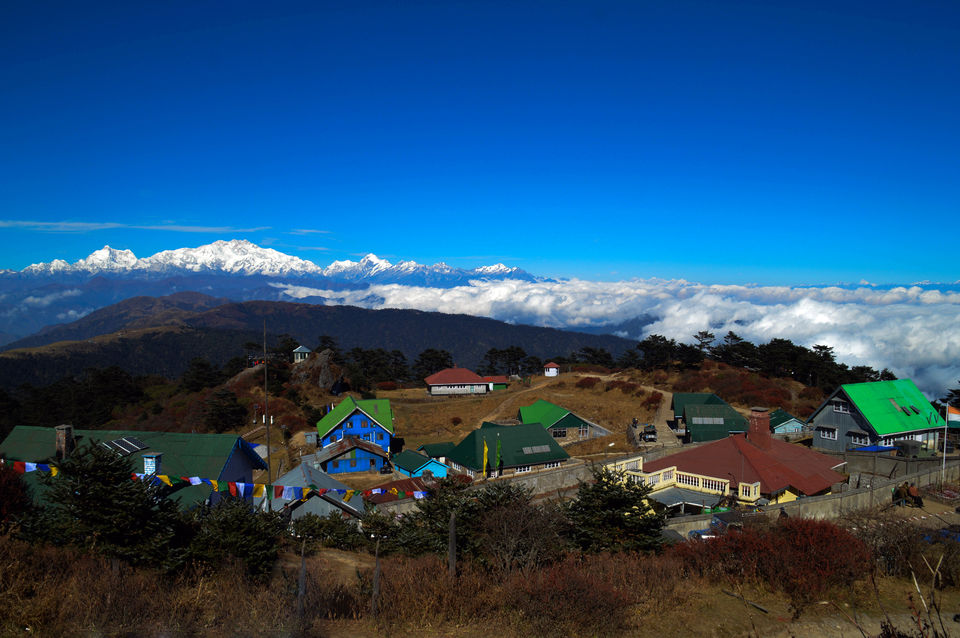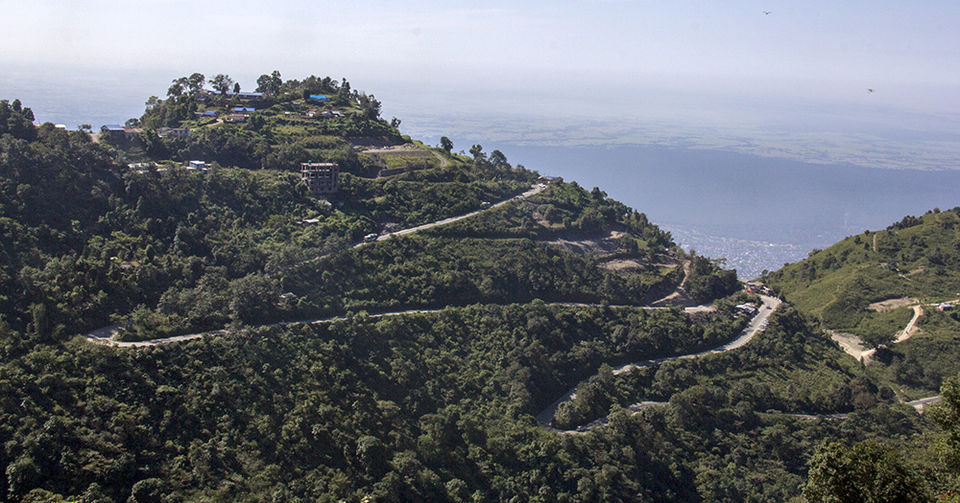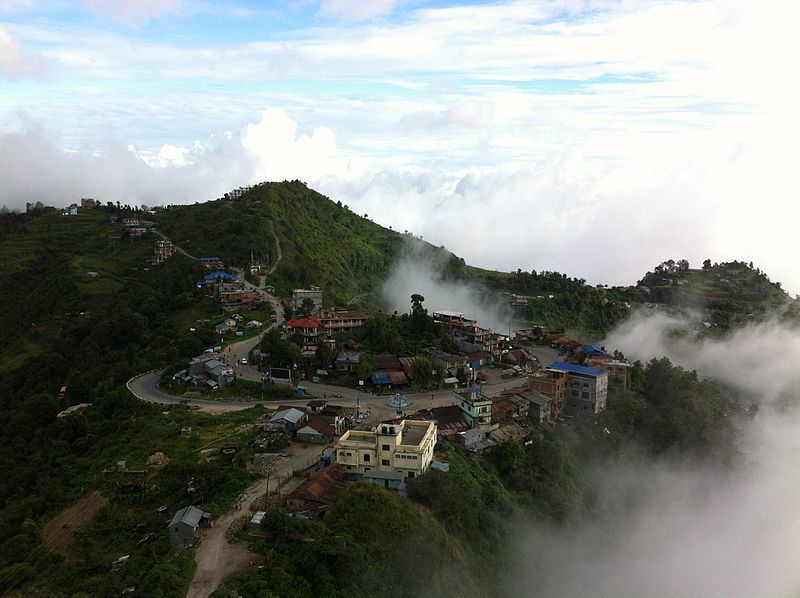 Bhedetar is a village in Dhankuta District that is 1,420 m high from the sea level. It is a small hill station just 16 kilometers away from Dharan city. It is said that the name Bhedetar was given by the travelers themselves as there were lots of bhenda (sheeps) in this place. Bedetar is famous for its unpredictable weather - a moment it hides itself in the blanket of thick fog and another moment it reveals itself.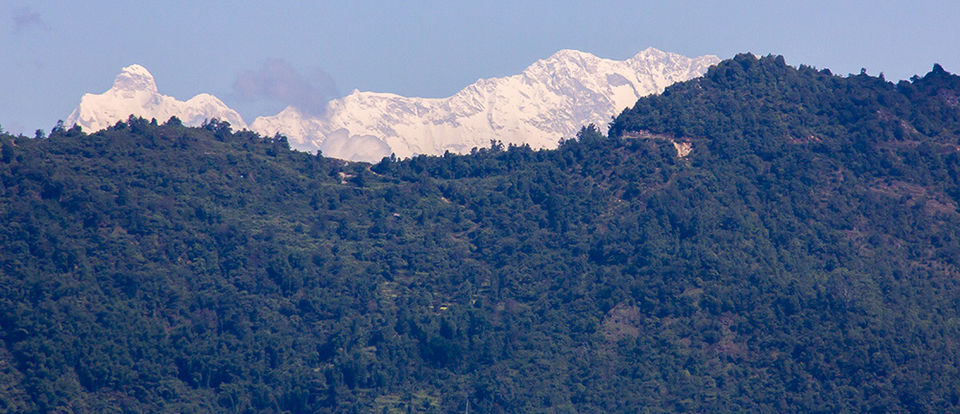 There is a tower known as ' Charles tower', which allows visitors to get the view of Dharan, green landscapes, and Makalu as well as Kanchenjunga Mountain range. The tower was made by the village committee after Prince Charles of Britain stopped to have a look from there.
8. Phulchwoki, Lalitpur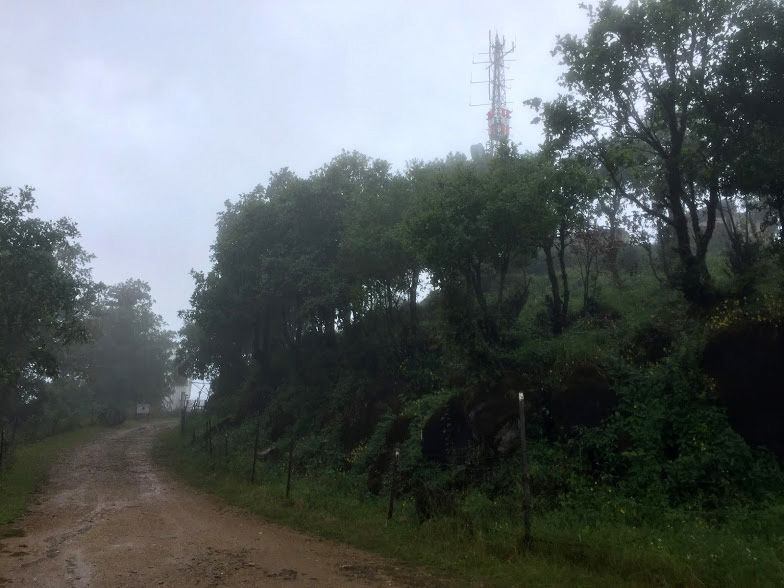 Phulchoki, a 2790 meter hill, is a good hiking spot as it offers a spectacular view of the whole Kathmandu Valley in the lap of beautiful Himalayan range. Rhododendrons of different colors are found here, including pure white and dark red . A rough road also leads to the top of the hill. The hill is situated at some distance from the crowded city of Kathmandu is quiet and peaceful. It is one of the closest places to Kathmandu city for playing in the snow during the winters.

9. Daman, Makwanpur
For a view of the breathtaking grandeur of the world's highest peaks from the far west of Dhaulagiri to the east of Mt. Everest, there is no better place than Daman. It lies eighty kilometers south-west of Kathmandu on the mountain highway known as Tribhuvan Rajpath at an elevation of 2322 m and has a view tower fitted with a long range telescope.
Midway on the drive between Kathmandu and Pokhara lies the hilltop settlement of Bandipur, a Newar town with its age-old flavor still intact. Well preserved Bandipur today invites travelers to experience its unique offerings: rich hill culture, mountain views, and hiking. Bandipur is also called a living museum of Newari culture, a beautifully preserved village crowning a lofty ridge above the highway stop of Dumre. Its winding lanes are lined with traditional Newari houses. Bandipur presents sightseers with a heady mix of history, architecture, incredible views, awesome caves and unspoiled landscapes.
Located at an altitude of 1,030 m, it has been described as a natural view tower, providing a spectacular panorama of the entire Annapurna Range plus the peaks of Dhaulagiri, Manaslu and Langtang to the Marsyangdi valley. Bandipur is also a great place for adventure sports like paragliding, caving, rock climbing, and hiking.
11. Dhulikhel - Namobuddha, Kabhre

Dhulikhel is one of the major tourist spot of Kavre district located at an altitude of 1550 m. The main attractions of Dhulikhel are the view of rows of snow-capped peaks. From the edge of the ridge, a stunning panorama of peaks unfolds, from Langtang Lirung in the east, through Dorje Lakpa to the Gauri Shankar, Melungtse(7181m) and as far as Numbur ( 5945m ) in the east. Devithan hillock is renowned for viewing sunrise and sunset. This place can be reached by crossing about 30 KM of Araniko Highway on a public or private vehicle. Visitors prefer a day hiking from Dhulikhel to Namobudha.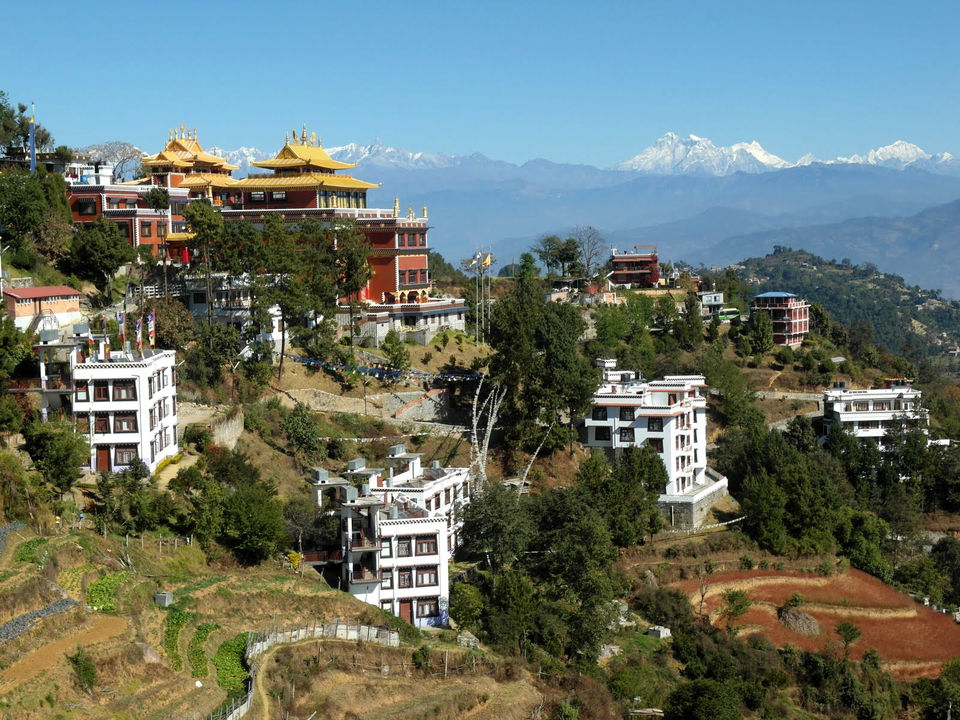 Namobuddha is a small village which houses very old Thrangu Tashi Yangtse Monastery that is one of the most important Buddhist pilgrimage sites in Nepal and one of the holiest in the world. It is known as the place where the Buddha, in a previous life as a prince, gave his body to a starving tigress and her cubs. Namo Buddha is about 13 km away from Dhulikhel. Trek from Dhulikhel to Namo Buddha takes about 3 Hrs.
12. Kakani, Nuwakot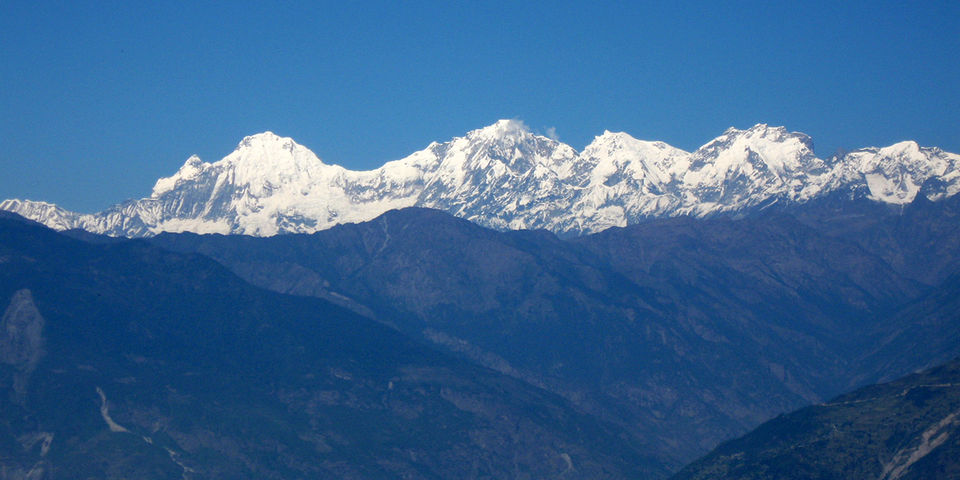 Kakani is a hill station located at an altitude of 2000 m and about 24 km northwest from Kathmandu. It is the best place to get out from hustle & bustle of Kathmandu and rejuvenate yourself. Kakani is one of the smart choices for a day hiking. The hiking spot is famous for the sights of the the capital and the views of the majestic peaks stretching from Ganesh Himal to the Annapurna and Dhaulagiri ranges.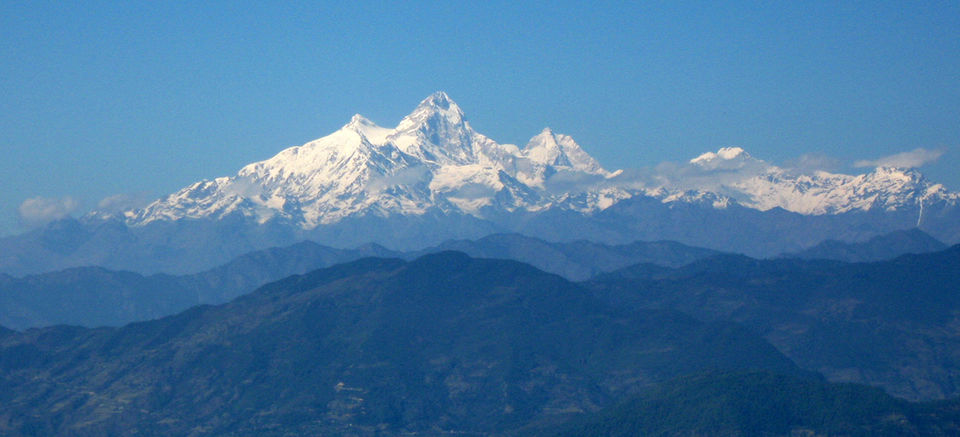 A nature park in Kakani is home to a memorial park to the victims of Thai Airways International Flight 311. Kakani is also famous for strawberry farming and trout fish.
13. Tansen & Shree Nagar, Palpa
Tansen, a picturesque hill town, at an altitude of 1350 m, is one of the "off-the-beaten-track" destinations in Nepal residing on the lap of the Shreenagar Hills. Walk its cobbled bazaar to find a perfect Dhaka topi for yourself. Traverse around Shreenagar Hills, do a day hike to the Rani Mahal on the banks of the Kali Gandaki River or go backpacking along the river trail to find enchanting new routes. Midway between the Butwal and Pokhara, Tansen's old artistic Newari houses, and cobbled streets, are waiting to be discovered.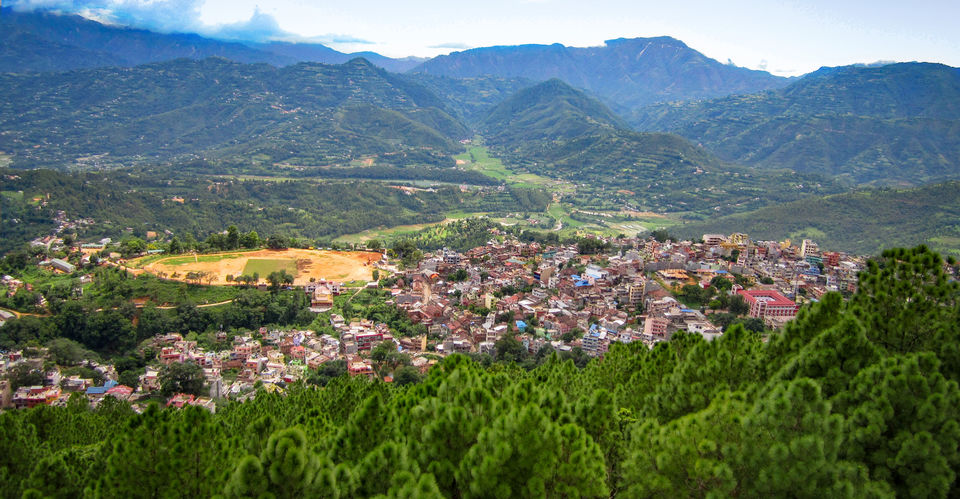 The hill of Srinagar, half an hour's walk up Tansen Bazaar at an elevation of 1524 m. is rare vantage point to view the contrasting manifestation of nature. An Incredibly Long panorama of the mountains encompassing Kanjiroba, Dhaulagiri, Annapurna and Langtang Himal at a stretch is visible from here on one hand, while on the other the plains of Madi valley and the bigger terai also comes to distinct view from the same point.
14. Shivapuri Peak, Kathmandu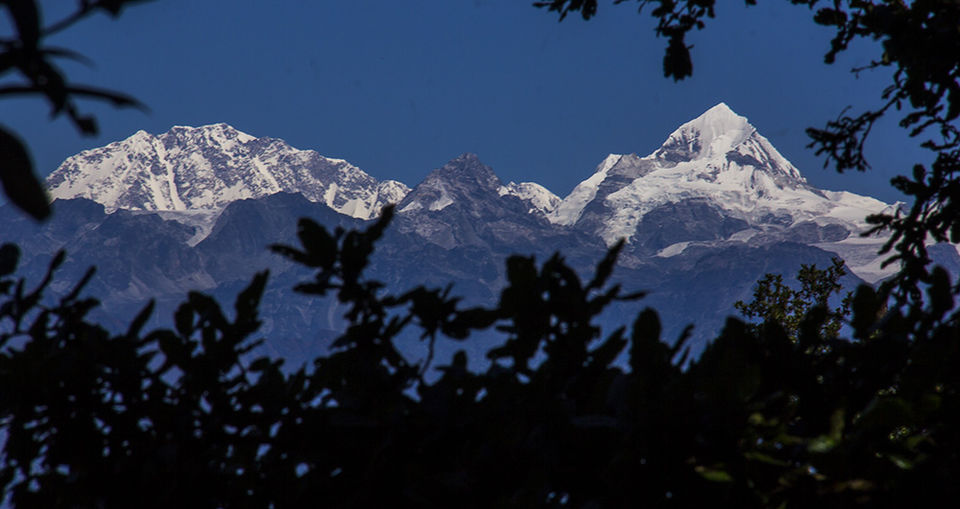 Shivapuri is the highest peak of the northern side of Kathmandu valley at an altitude of 2732 m inside Shivapuri Nagarjun national park. Shivapuri area provides most of the water to the Kathmandu Valley and among the hills, it it closest to high Himalayas.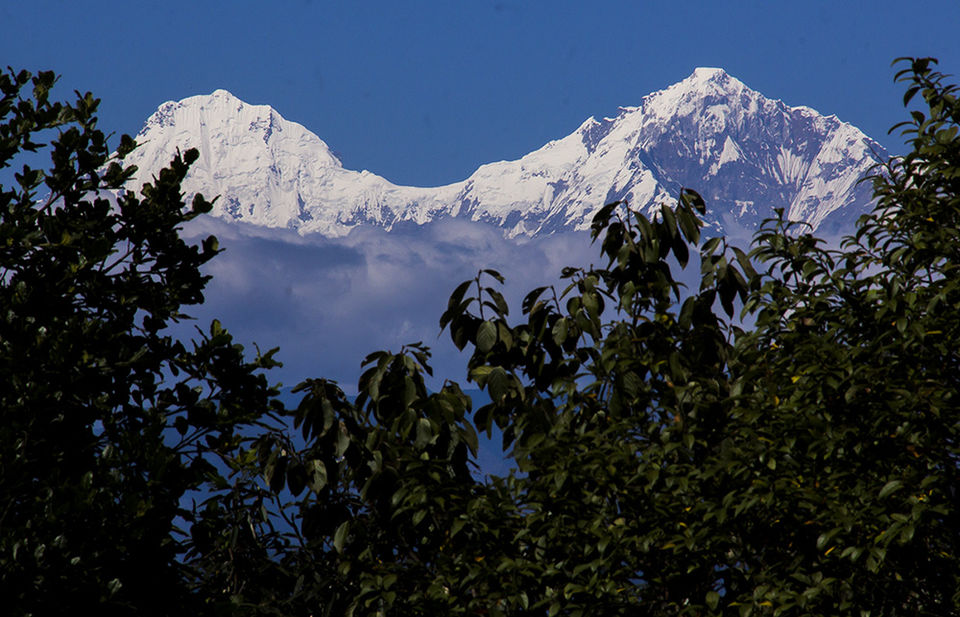 Hike to Shivapuri peak offers admirable view of the Ganesh and Langtang Himalayas, wonderful nature, eagle-eye view of Kathmandu valley and the surroundings.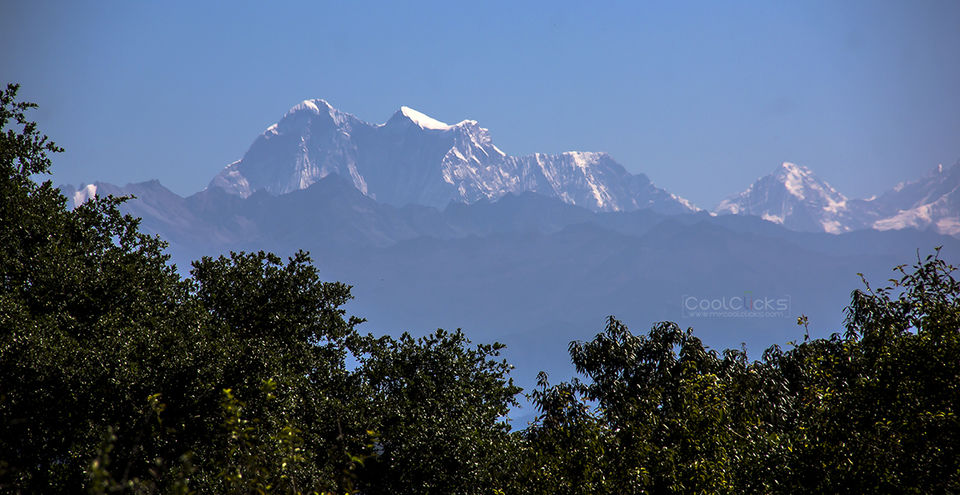 The 12 Km trail continually climb up and up till the hill. During the hiking, Bagdwar, origin of the Bagmati River that flows through Kathmandu can also be seen.
15. Charikot, Dolakha

Charikot is a town located at an altitude of 1554, which is about 133 km far from Kathmandu. Charikot provides a spectacular mountain view of Gaurishankar and Melungtse. In the eastern upper part of Charikot there is a famous roofless temple of Dolkha Bhimsen. The highway to Jiri is famous for the environment friendly approach adopted during its design, construction and maintenance. Jiri is one of the starting points for mountain trek to Mount Everest region.
~
Keep on travelling...
:)
Frequent Searches Leading To This Page:-
Places to visit in nepal Kathmandu, places to visit in bhaktapur, romantic places in Kathmandu, places to visit in western nepal