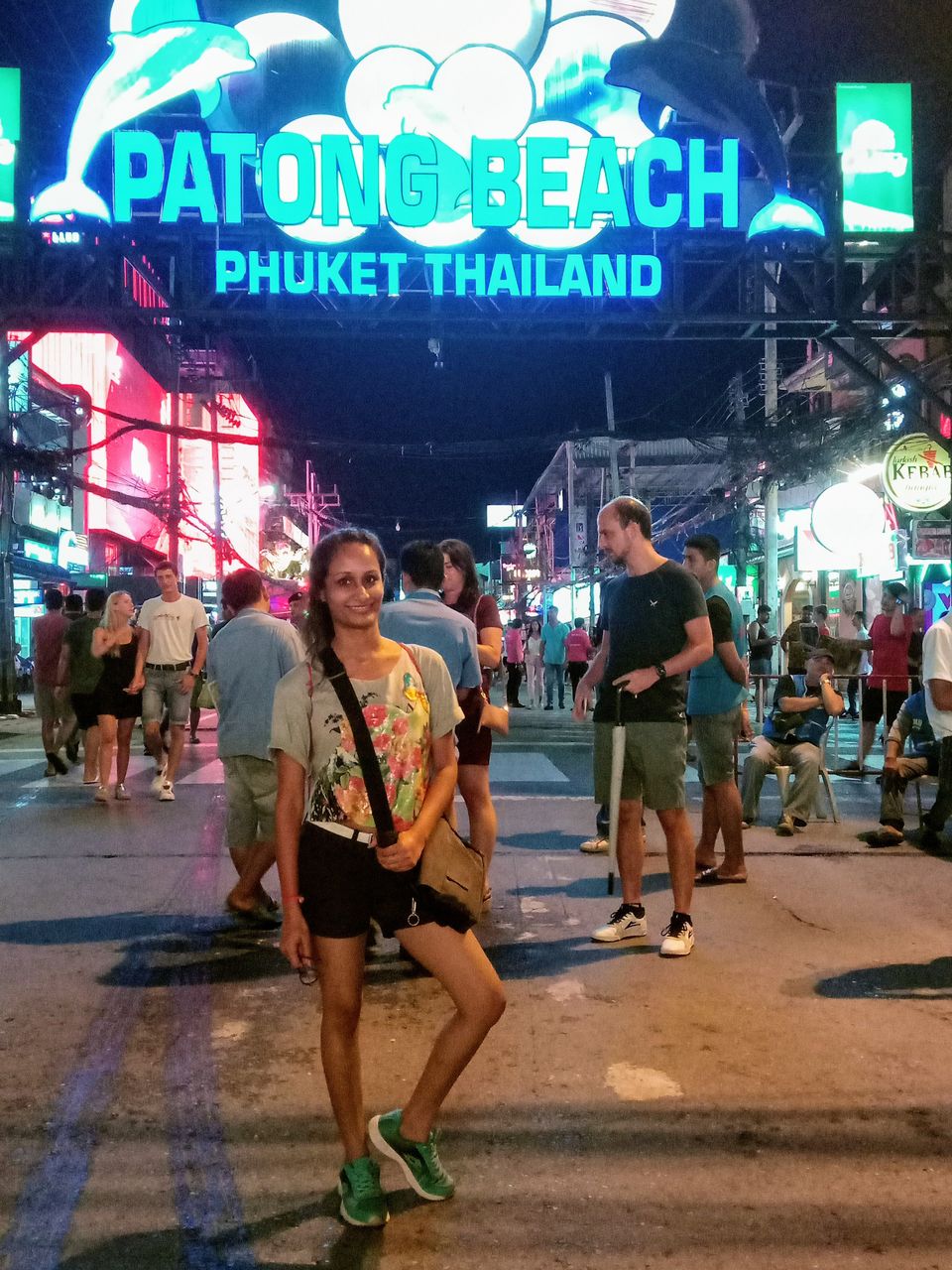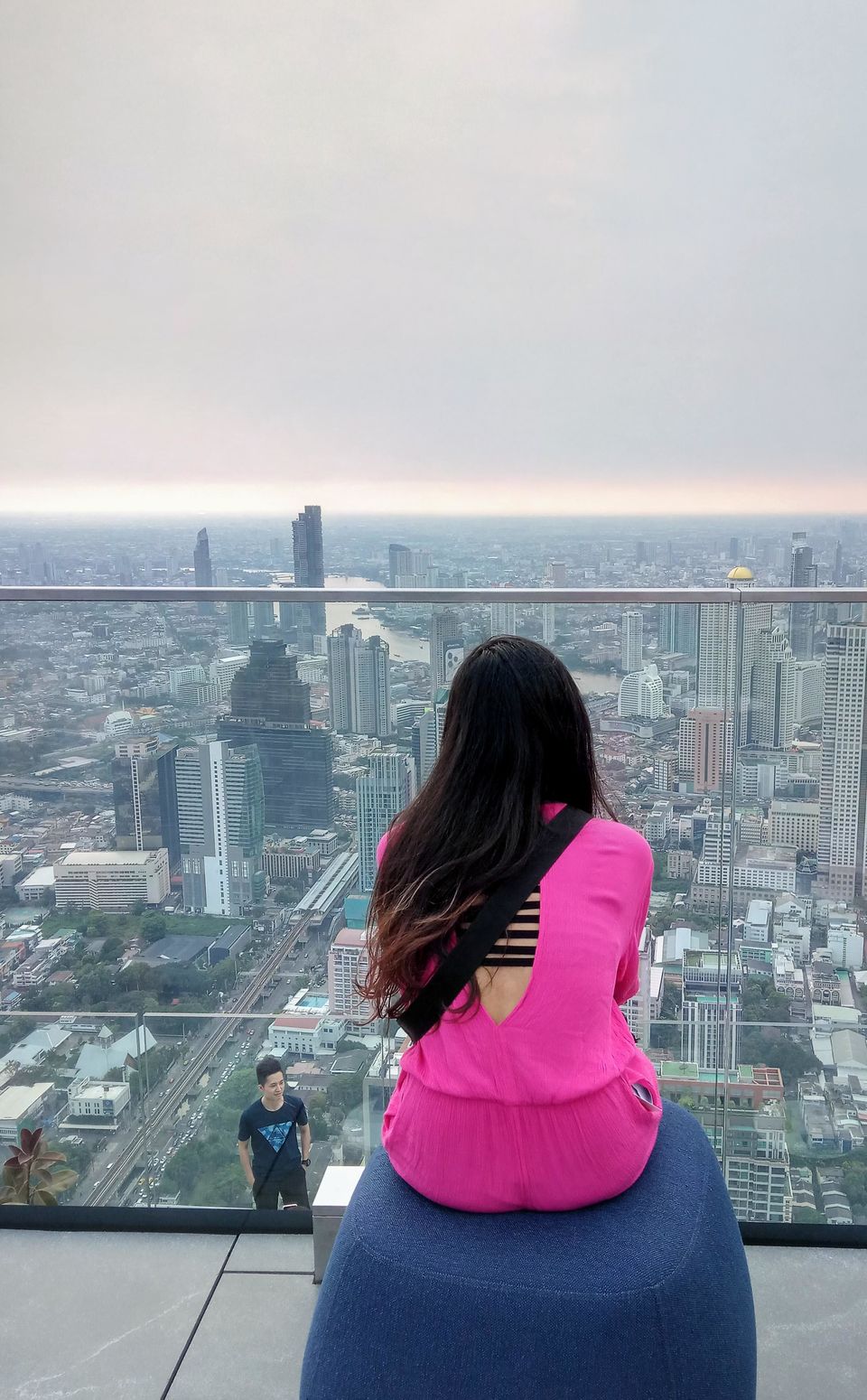 When you have spent first 18 years of your life in one city then you have no idea what are trips or how it feels when travelling. Forget about solo or international trips!Then after graduation, in search of livelihood you move out of your cave and see how beautiful the world is. Life is not unfair. It gives chance to everyone , just sit back , and wait for your time. My time started after I got a job and had saved for trips. Starting from small treks around city of Pune one day I fantasized about travelling solo , that too internationally. First my mom was hesitant thinking how her younger dainty daughter will manage. But I know how to convince her -just book the tickets and how can she let go my hard earned money so she agreed :p.
Disclaimer: Although I was travelling to Thailand-Bangkok , my family knew that I am travelling to Bangkok.
Nothing did I know about trips,travelling , solo travelling , backpacking trips , budget trips ,wanderers ,women wanderers etc etc still I managed a solo trip to Thailand in just 40,000INR. It involves planning and research and spending time on google , reading travel blogs ,ah etc etc. I came to know there are travel influencers who help you in planning your trip that too without charging!
But if u plan something and you are excited for it , it cannot be smooth. I felt like I am participating in a relay race with so many hurdles in my way. My flight being postponed (When u are working in corporate world and get limited leaves this is almost like a heart attack in your twenties itself) , the taxi travel for airport pickup you book is not accepting transfers between 9 pm to 9 am , your mobile phone lost on your way to airport. My first solo trip had aaaaaal the adventures which one could have never imagined in wildest of dreams.
This all happened before the trip. Luckily nothing worst happened during the trip except the fact that I am a vegetarian and struggled for food in Thailand. Although I had idea about this so I carried ready to eat oats /maggie packets but then my hostel was charging to boil them and I was on a budget trip. So 2-3 kilos which I gained in past 3 months I lost them during my one week trip to Thailand(again a disaster for a dainty girl for whom gaining a few kgs is most difficult task on earth)
Another shocking thing for people there was seeing an Indian solo traveler that too in Thailand! Is there any criteria to travel alone? Women cannot travel alone? Indian women cannot travel alone? I am happy today to become an inspirational example for all the Indian ladies out there. Nothing will happen to us. We can manage . I planned solo trip. I traveled. and I am back safely. So do not hesitate in stepping out but yes one needs to be cautious always.
Travelling solo- Ticked off from bucket list which was added in list just before making a plan
Adventure activity- (Ticked off from bucket list which was added in list during planning for trip)I don't know swimming , still I planned for snorkeling(intelligent enough not to book scuba :D) It was an amazing experience , your instructor out of all the people from batch stays with you knowing the fact that you don't know swimming+ you are traveling solo+you are a dainty girl :D.
Start travelling you will get to know not only about the beauty of this mother earth but how nice and helpful people are. You will discover more about yourself as well. Traveling alone I saw different versions of myself. Little did I know that I can talk to anyone and ask them to click my pictures , little did I know that I am good in playing with a small 4 year old baby sitting next to me in flight having language barriers , little did I know that I can bargain in other countries as well , little did I know that I can win in games playing first time , little did I know that you get to meet handsome male solo travellers ;) and the list goes on
I am elated on completing my first solo trip that too international. I wish to add more items to my bucket list and get those ticked off.
#BucketList2019