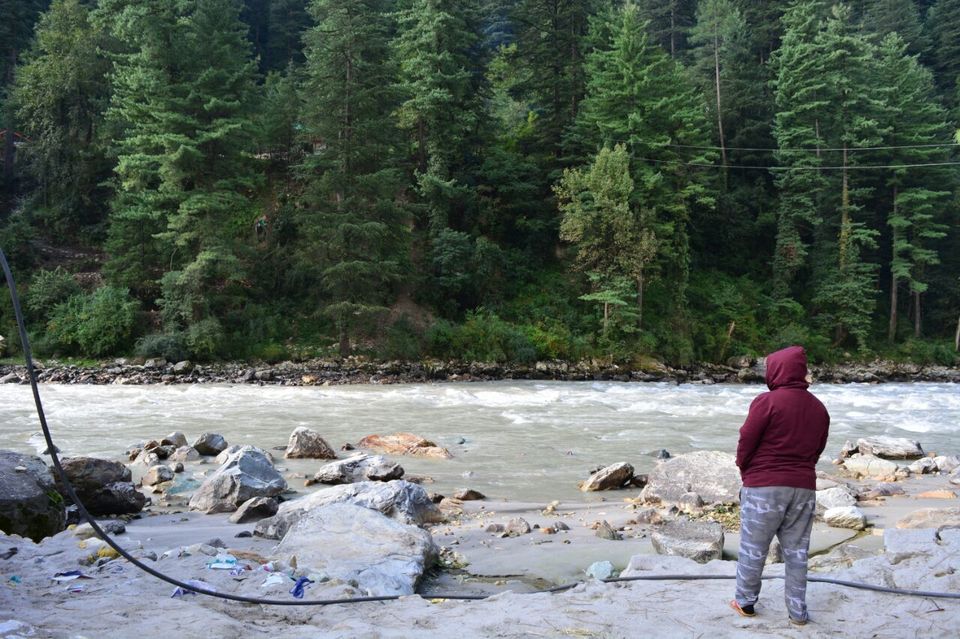 "My 1st solo trip!" This is like in the wish list of so many young women all over the globe and especially in India, where the stigma about girls travelling is subsiding slowly.
When we hear/talk about a girl travelling solo, the most general reactions we see are "Wow! She is one bold woman" or "Are you crazy! It's so unsafe" or "She's so lucky man; My boyfriend/parents would never let me go!" and also.. "Yaar, why solo? It would be so boring!"
Well, in the past year or so I have read numerous posts and blogs about girls coming across amazing experiences travelling solo! Like how a solo weekend trip changed their life forever! Or how someone met the "Raj" of their DDLJ lives in a trip! Or how people from strange cities have become BFFs!
While I would always feel proud that people from rather conservative backgrounds are coming up and travelling alone, I would also feel that it's not that big a deal after all .. Or is it? Now the only way I could calm my curious mind was to strike off this "Take a Solo Road trip" wish from my bucket list!
So.. Purchased a cute backpack, Made travel bookings and phew… Off to Delhi! I chose the ever mesmerizing Parvati Valley nestled in the lap of Himalayas for my first! There's something breathtaking about this Land! Although more of a "stoner's paradise" these days! Yet it never fails to surprise you!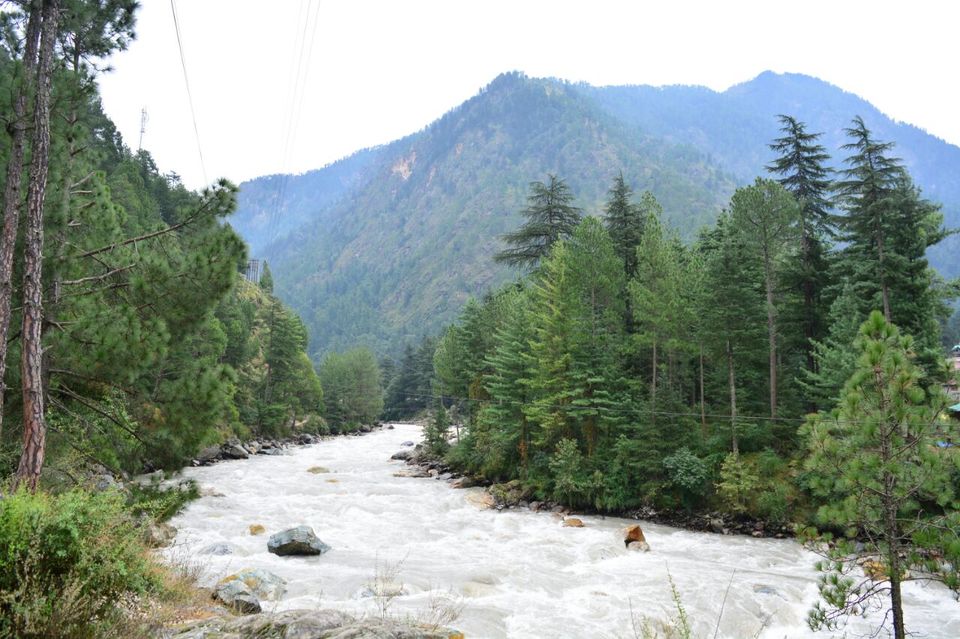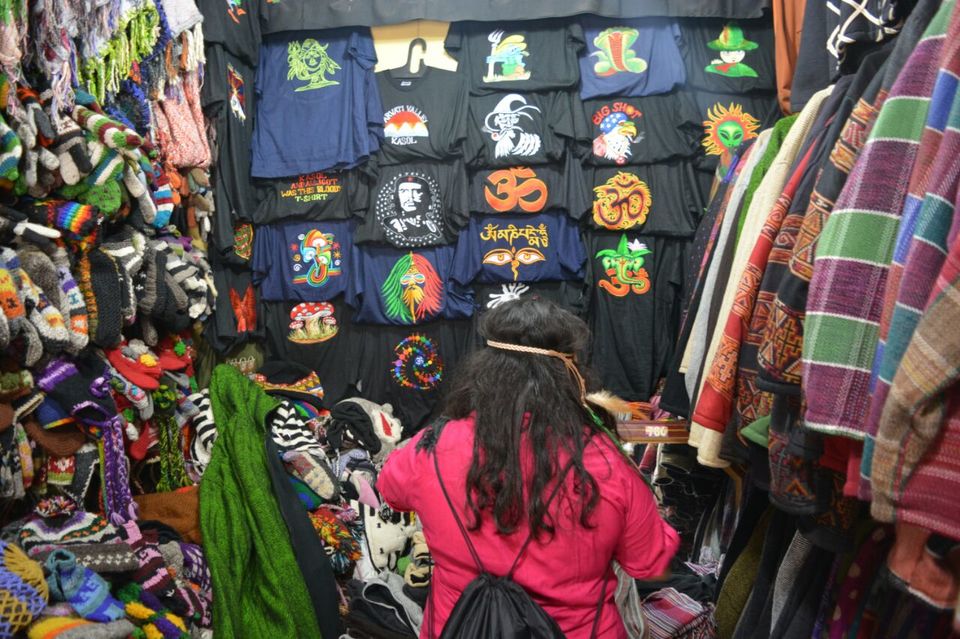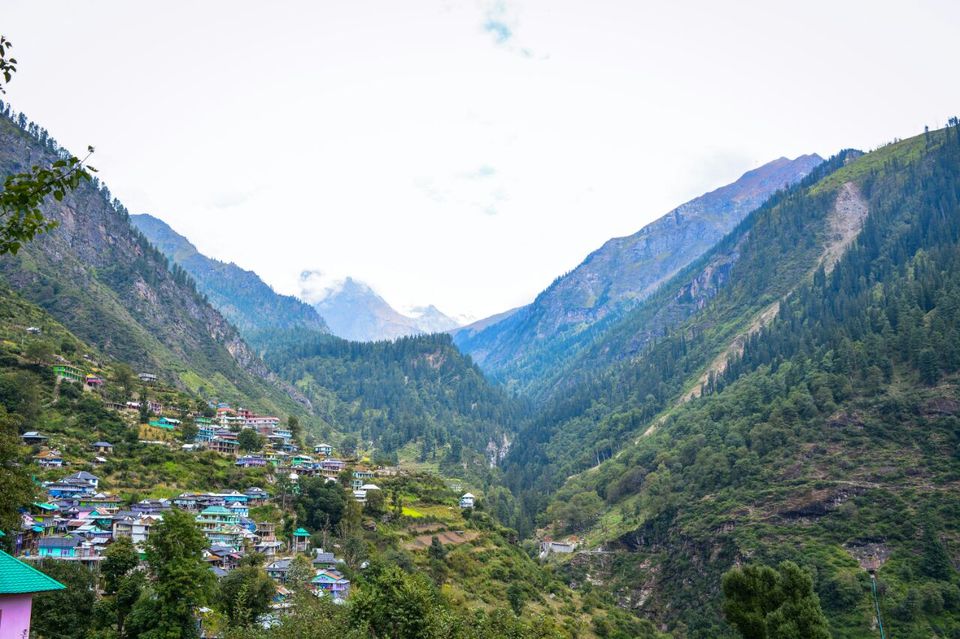 It has been an amazing experience for me and I am so glad I took the trip. Despite of the constant fear of parents finding out it was Solo, being worried of getting lost, robbed or even worse! Although I find it a little overrated! No doubt solo trips are empowering and amazing, but please let's just come out of the Bolly Flicks world; You don't happen to meet your Raj or come across some Life changing events really! The most amazing part about travelling solo for me would be that you are on your own, you don't have to compromise or plan as per somebody else. And I would put it as "Traveling alone is an adventure, and an adventure is always worthwhile"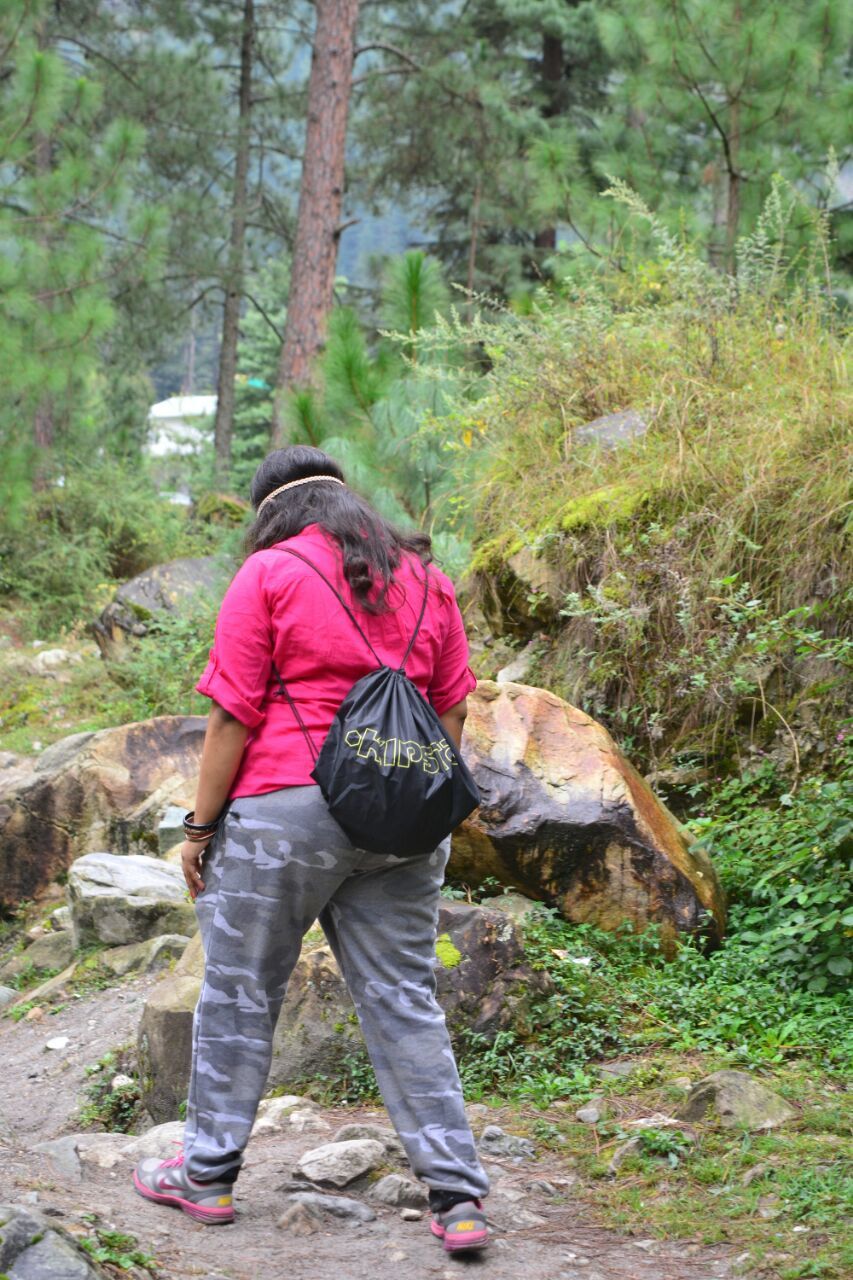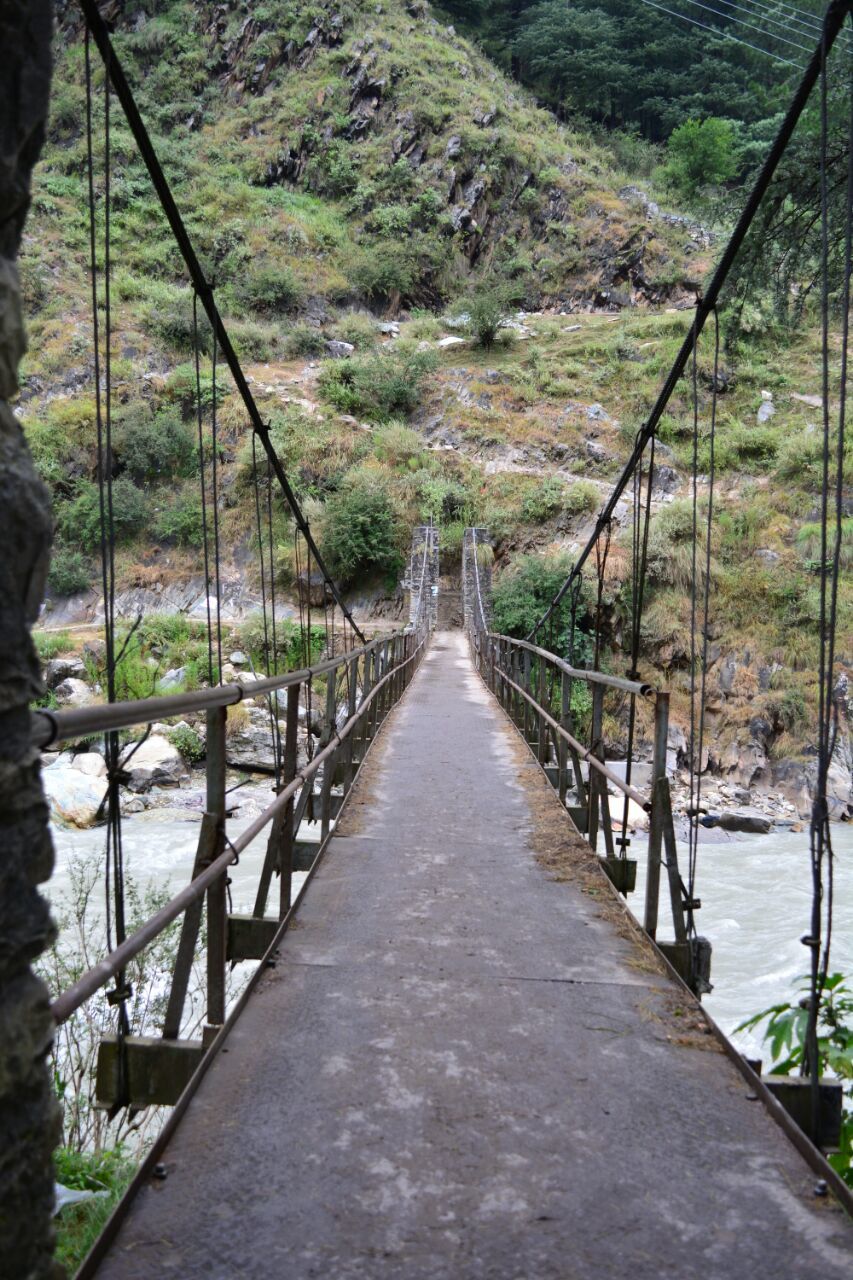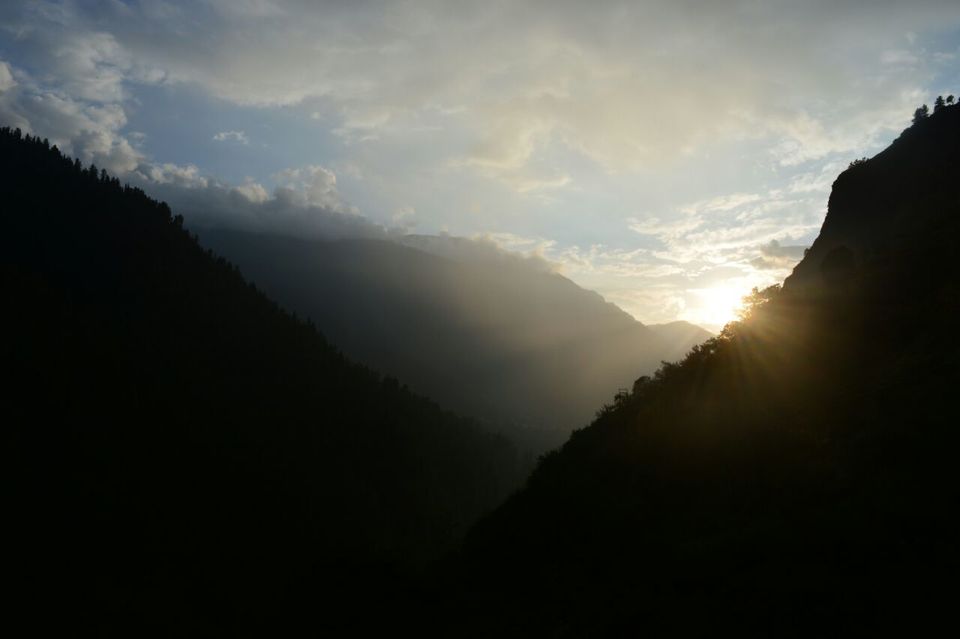 It was an amazing 4 days long trip covering Kasol, Tosh, Kalga, Manali and Kullu. An adventure in real sense of terms it left me with a bitter sweet feeling at the end of the trip! The details can be found here: https://www.tripoto.com/trip/tripping-in-the-magic-of-parvati-valley-581f872d524cd
I also had the 3rd and the 4th day to myself covering Kullu, Manali and Old Manali.. You Can't miss out on going gaga over amazing bands at riverside cafes at Old Manali, sharing the table and a beer with none but your solitude!
When I decided to go alone, it was more of an impromptu and i didn't find any advice of things to do or not to do.. Most of the blogs I read were more of sugar coated experiences at the trips. But with the little knowledge I have gained with this one, I would wanna share some tips with any virgin solo traveler which might come handy!
1. It's Not that big a deal… But trust me, not easy as well!
2. Backpack.. The Lighter, the better! "Do Not" I repeat Do Not carry a heavy backpack if you want to enjoy in the real sense and explore. It's fine if you have all your pictures in the same pair of clothes. But there's no point in carrying stuff which is more of a Liability than Asset. In case you go for a long trip and can't avoid carrying stuff, take a small day pack along. (I carried a 60L Quechua bag, fully loaded which weighed around 12 kgs. All it gave me was an ankle sprain and broken back!)
3. Basic Essentials are actually essential! We tend to ignore when people lecture us about preparing for a trip, but carrying a few basics come in handy and are a must, especially if it's a multi city/village trip or involves treks.
A small list of stuff which might be of use.. (You would want to thank me later!)
• Basic First Aid(Including any medicine you might need in case of an emergency, like if you are allergic to something.)
• Torch, Portable Battery, Umbrella, few carry bags, sanitary stuff, Any ID card etc.
• Keep a bottle of water, Some nuts, Energy bars etc with you. ALWAYS!
• Emergency contact numbers WRITTEN on a Sheet of Paper. (Can't rely on technology always)
4. Sounds Cliché, but carry a pepper spray! Alright the feminists would say stuff like, "Please! We can protect ourselves" or frequent travelers would say "The world isn't a bad place". But you never know. No harm in being safe. (Like a heroine, I didn't carry it, despite people asking me to. Trust me I regretted that, when I was alone in a dark room at Tosh and couldn't sleep! Though, even a Hanuman Chalisa in the phone is a good option :p)
5. A little Research on the places you are going to visit is always helpful. Although sudden plans are amazing and gives you a kick, yet knowing basics about the place you are going is safer. Like the preferred season, modes of transport etc.
6. Opt for places/activities you would rather be comfortable with. If you are a total non trekker and a lazy bum and you wish to scale mountains all by yourself, well good luck on that!
7. Prior bookings! I know, we plan a solo trip so that we can be "Free Birds" and just fly out in the world… But Dear Girls.. We can't sleep on trees. And what if you reach a city at 10 at night and all the places to stay are booked! Refuge? At a stranger's place! Really? That's totally your choice then!
8. Locals are the Best Friends. The locals at any travel place are generally very helpful and reliable. I donot mean that the travelers you come across aren't great, would just advice you to be a little wise in choosing whom to make plans with. (I had an amazing conversation at my camp with a group of really cool guys, regarding a trek to Malana and I was sure to join them. later did I know they were on LSD and hallucinating, well I was a little spooked on that! You wouldn't want that.)
9. Do things the local way.. Help a small dhaba cook in her kitchen, eat the local food, sit with little kids at school during their classes, sing their local songs with them, learn a few words of their language.. Get more than just pictures!
10. Keep up the positive spirit! A little fuck up might take place. In fact it will, no matter how much we plan in advance! We just have to be calm and deal with it. After all that's what we are here for!
Go ahead!! Take a plunge.. Dive in the pool of Solo travelers.. Empower yourself!! You will never have to look up to people now for making those long planned trips happen! Be You! Travel like You!!