There are plenty of reasons why Thailand is one of the most popular travel destinations in the world - whether it's the pristine beaches with golden sands and turquoise water or the crazy parties on a full moon night, or be it the gorgeous wats or the floating markets - the list about 'Why should one travel to Thailand?' can never end! While everyone will have their own reasons to visit Thailand, one thing on which everyone would agree is the Thai food!
To be honest, Thai restaurants have opened up everywhere - from Canada in the West to India in the East, but the authentic taste that one can find in the land itself is hard to be found elsewhere. The profusion of exotic flavors and fragrances in Thai food make it among the most coveted of international cuisines.
Whether you are eating at the street-side stalls or at the floating market, or at a local's house - the excellent blend of flavors will keep you drooling. Let's check out the 'Must-Have Thai Dishes' that you cannot miss out while traveling across this Southeast Asian country.
Tom Yum Goong (Spicy Shrimp Soup)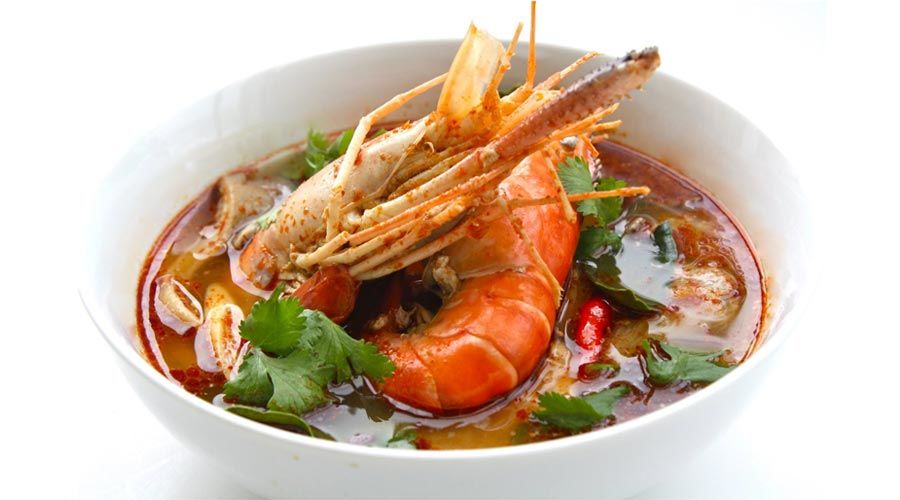 Doesn't matter whether you are a seafood lover or not - you'll definitely love this bowl of shrimp soup with a refreshing blend of fragrant lemongrass, chilis, lime leaves, shallots, lime juice and fish sauce! And what more - you'll find fresh succulent prawns and straw mushrooms to chew as you slurp the broth. If you aren't a fan of chili, make sure to ask for a mild soup - otherwise, the spicy soup will burn your taste buds!
Tom Kha Kai (Chicken in Coconut Soup)
For those who would like to avoid the spicy Tom Yum, yet crave for soup - don't worry, because you have an equally delicious alternative option! This iconic soup infuses thinly sliced young galangal along with crushed shallots, stalks of lemongrass and tender strips of chicken. However, the main ingredient of this soup is the coconut milk that's added in heavy amount. Topped off with fresh lime leaves, it's a sweet-smelling concoction, both creamy and compelling.
Pad Thai (Stir-Fried Noodles)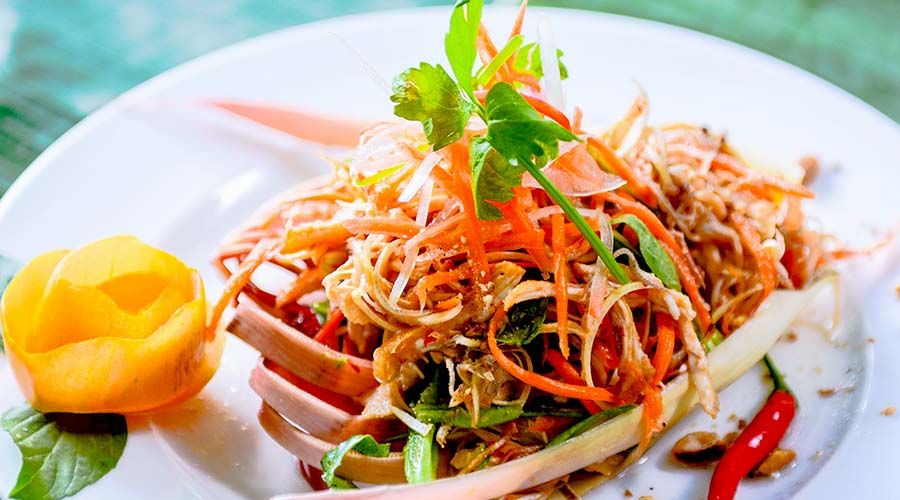 A popular Thai dish that's available almost everywhere in the world, Pad Thai noodles in Thailand has a tinge of authentic taste that will make you overeat! The default international Thai dish is basically stir-fried flat noodles cooked with crunchy bean sprouts, onion, and eggs, chicken and shrimps. A good amount of fish sauce, sugar, and chili powder is added to it, in order to get that perfectly balanced sweet and sour taste. The best Pad Thai noodles are available at the streetside stalls of Khao San Street in Bangkok.
Gaeng Daeng (Red Thai Curry) and Gaeng Keow Wan Kai (Green Thai Curry)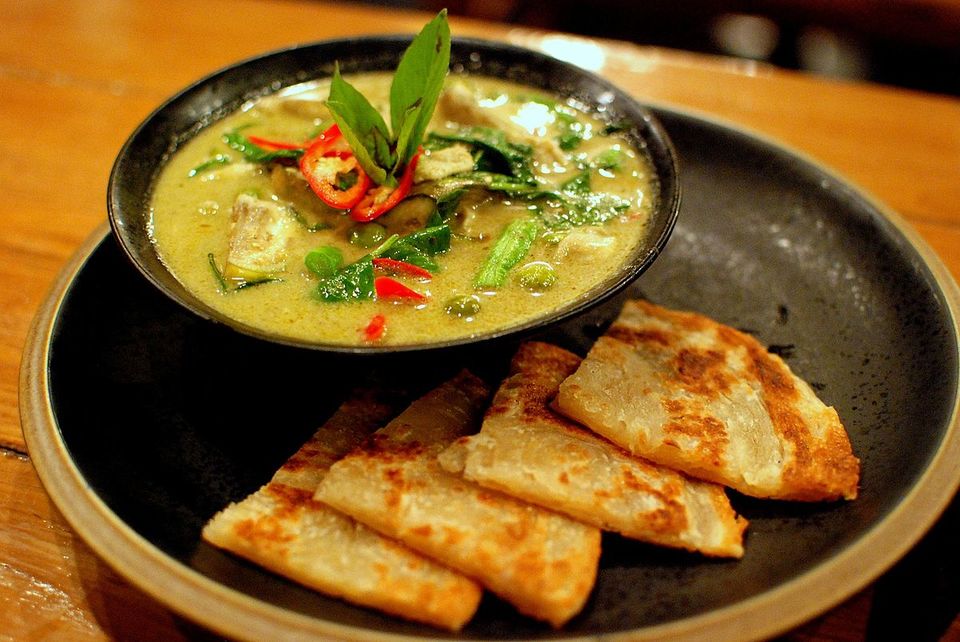 The Pad Thai noodles are always followed by either the Red Thai Curry or the Green one - both being two integral parts of the cuisine. If you visit Thailand for volunteering and stay with a local family, then you may just get lucky and learn to cook the amazing gravy with coconut milk as the main ingredient. While the former one gets a dash of Red curry paste along with a lot of chilis, the later has blended coriander and basil paste, giving it the green color. Morsels of meat or shrimps are added to it, and finely sliced kaffir lime leaves are sprinkled before serving. These curries taste best when served with Thai rice.
Kai Med Ma Muang (Chicken with Cashew Nuts)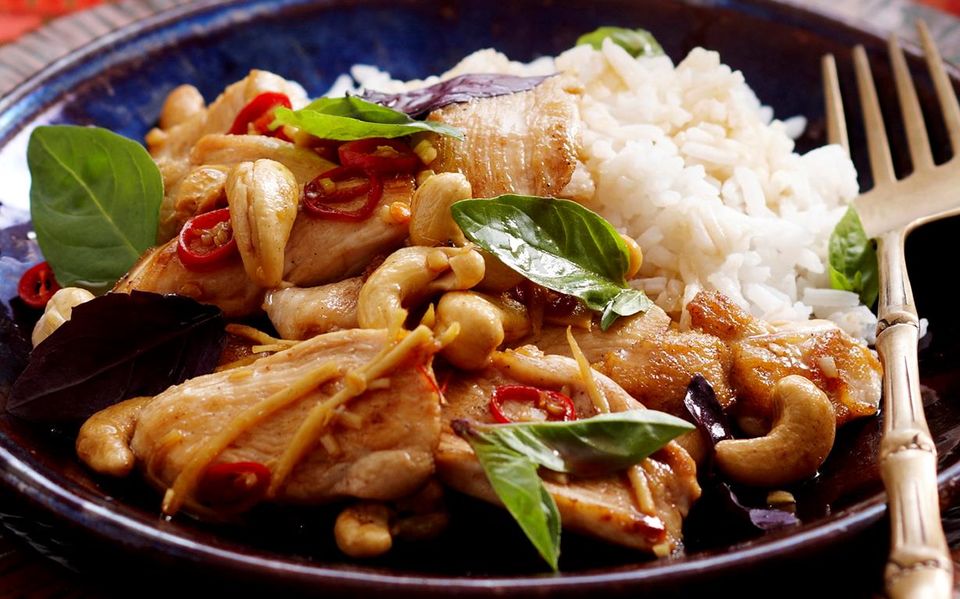 This dish will surely make you go nuts! The succulent pieces of chicken and the crunchy fried cashews combine together to make a perfect dish for meat lovers. This dish is more of an appetizer than a main course, prepared with chicken alongside roasted cashews, sweet soy sauce, onions, chilies, pepper, carrot, and mushrooms. While the Thai folks like their share to be a bit too spicy, you can always ask for a milder version that suits you.
Khao Suey (Noodles soup)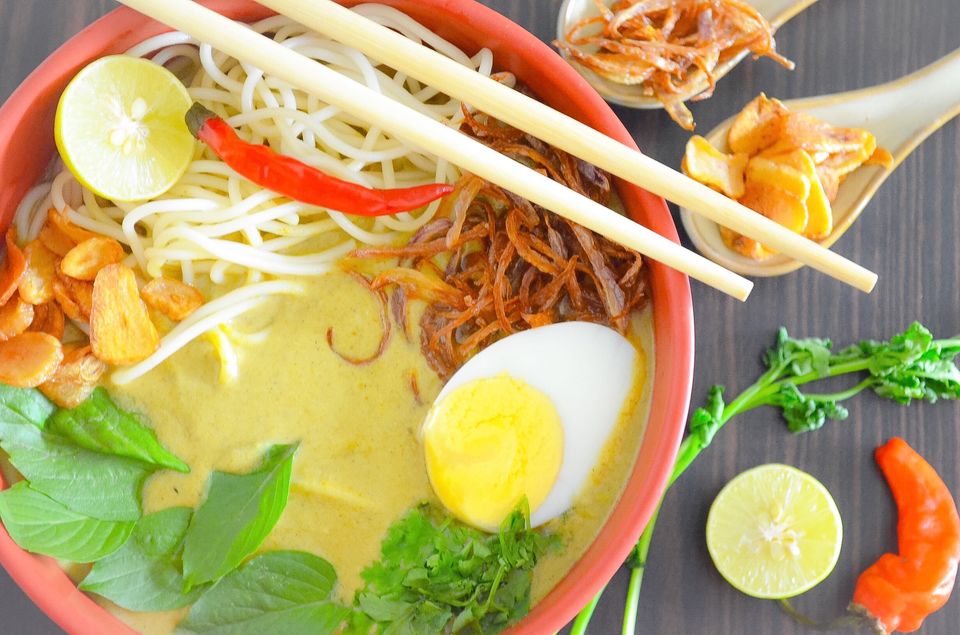 This is actually a Burmese dish that has made it's way to Northern Thailand, and if you are exploring Chiang Mai or Chiang Rai, then you mustn't miss a bowl of Khao Suey! It's like a full meal where the soup, egg noodles, fried onions, peanuts, veggies, and meat are all served separately - you have to mix them all in proportions before you finally savor the tastes of this delicious meal. The soup contains a heavy amount of coconut milk and a dash of lemon is added to it. Varying much from the other Thai dishes, this meal will be sweet and tangy, rather than spicy.
Yam Nua (Spicy Beef Salad)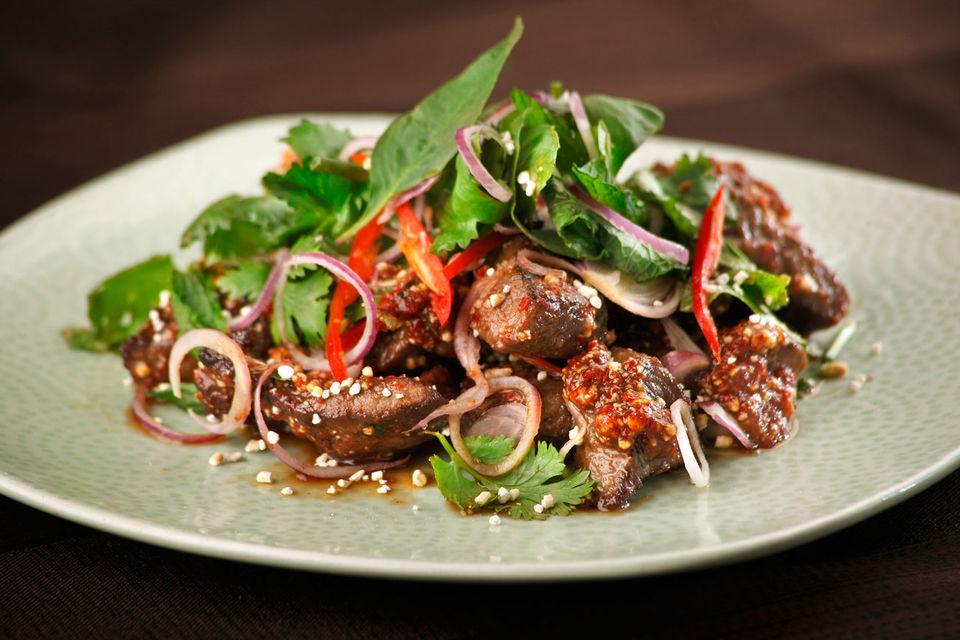 For beef lovers, you haven't tasted a better salad than this, and I can totally assure you about that! With tender pieces of beef, onion, coriander, spearmint, lime and chili, this salad is the perfect appetizer to start your meal with. And for all those who love beef steak, this preparation will not fail to surprise you!
Roti Gulay (Banana Pancakes)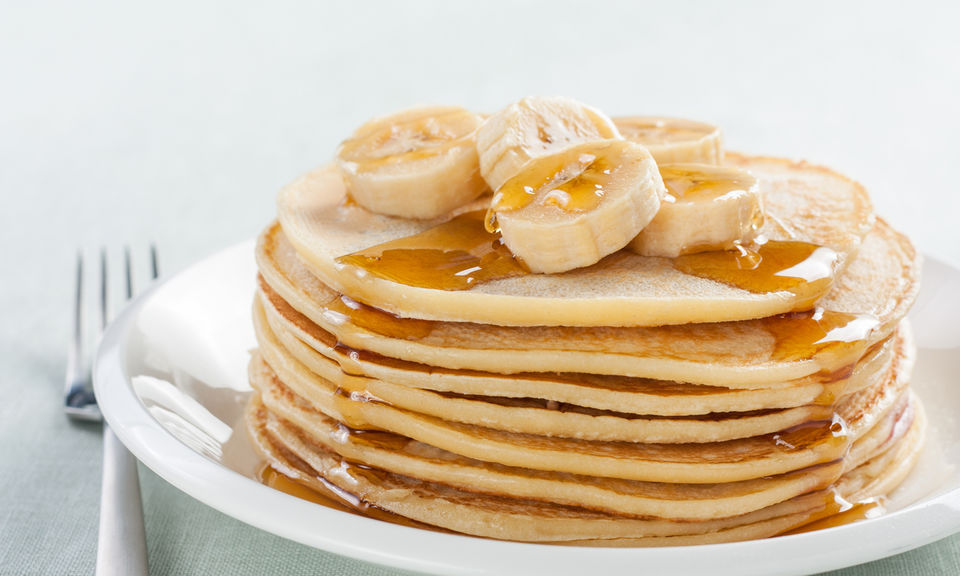 If you thought that Thai food is all about spices, then you are wrong! They have a wide variety of desserts, with the banana pancakes topping the chart. If you aren't a banana fan, you can grab your share of strawberry or hazelnut pancake as well. The soft pancakes with thick condensed milk are extremely flavorful and delicious when eaten hot.
So if you are planning for your next trip to Thailand, then you know your food checklist, and you can binge as much as you want! Well, a trip is never complete unless you fill your heart with the taste of the land.
If you have any other favorite Thai dish, then do comment and let me know about it.
Bon appetite!