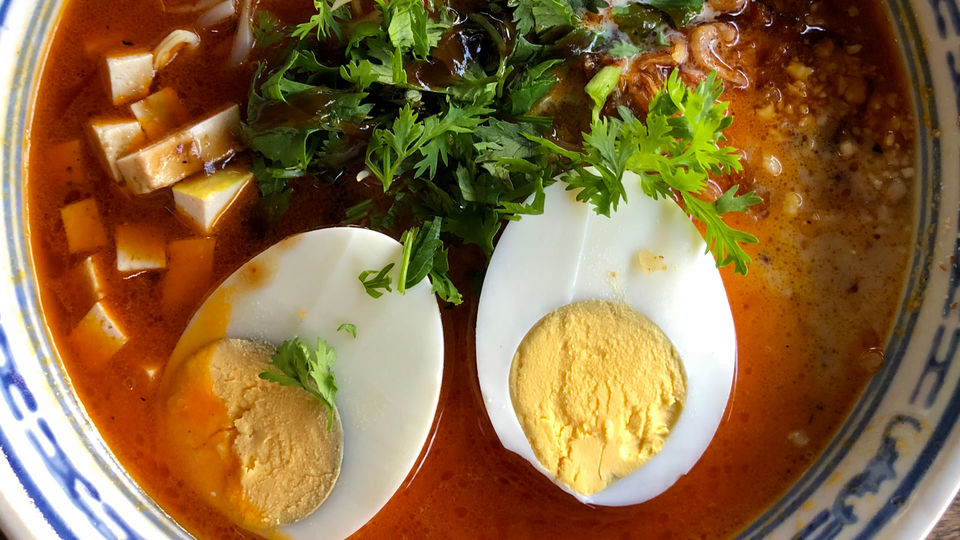 The city of Chiang Mai is the main hotspot in Northern Thailand that attracts travelers like a magnet all year around. An integral part of visiting Chiang Mai is to experience its vibrant street market life. If you have travelled to Thailand you've probably stumbled upon Pad Thai or Green/ Red Chicken curry. That is not the case with Northern Thai food – also known as Lanna is a separate cuisine in itself, developing over generations of influence from neighboring countries including Burma, Laos, and China. Here is a list of such treats that would have any foodie excited to make the travel plans instantly.
1. Khao Soi (Egg noodles)
The quintessential Northern Thai dish of crispy and soft egg noodles in a creamy, curry-like sauce made with coconut milk. It's typically made with chicken or beef, though some places offer versions with pork, shrimp, or fish as well. It's usually served with a side of chopped red onions, pickled cabbage, and a wedge of lime. If you like, you can add pork rinds into your Khao soi for some extra crunch. And, yes sometimes they do make the vegetarian curry noodle as well. Served noodles vary from white rice noodles to brown glass noodles.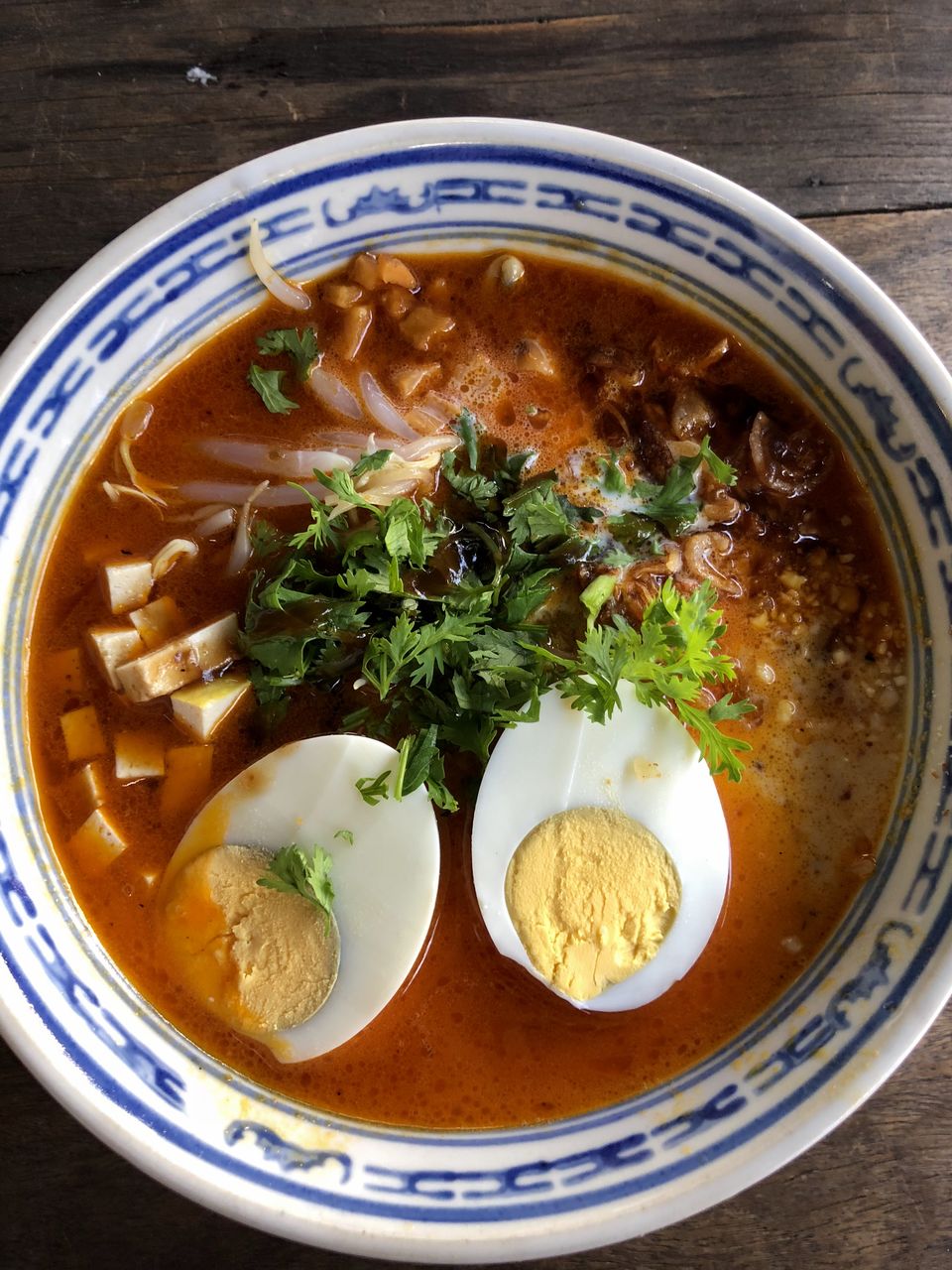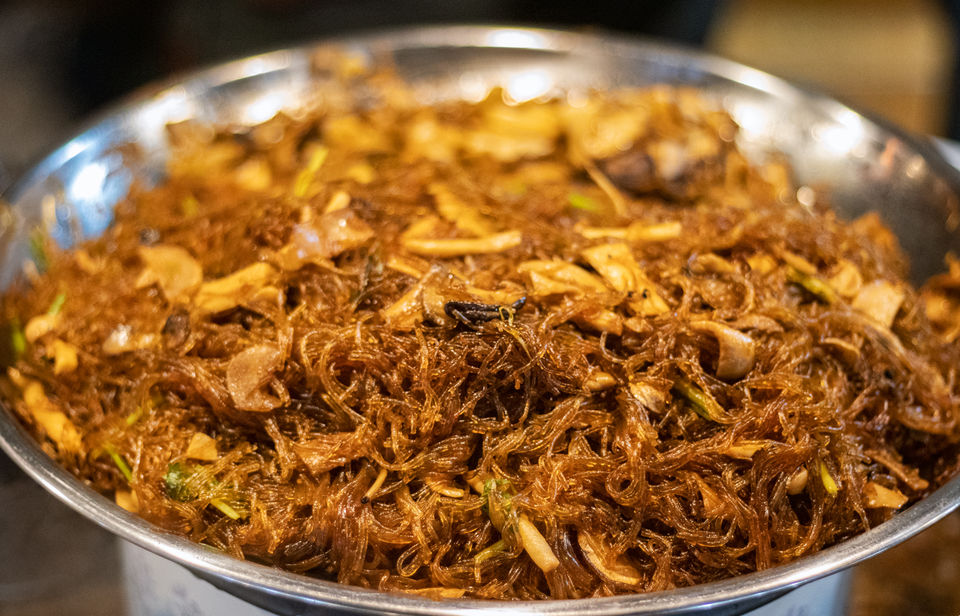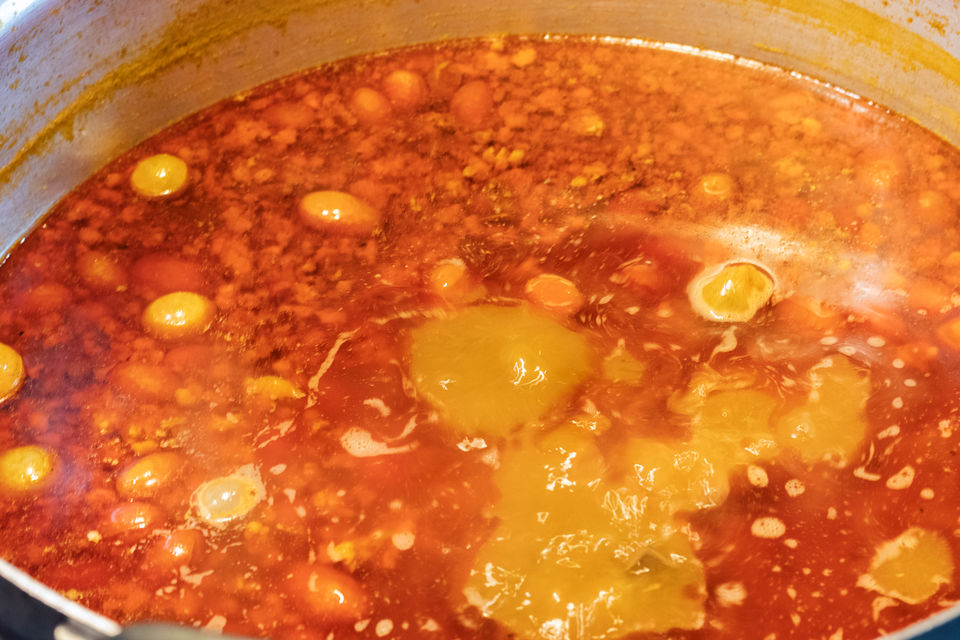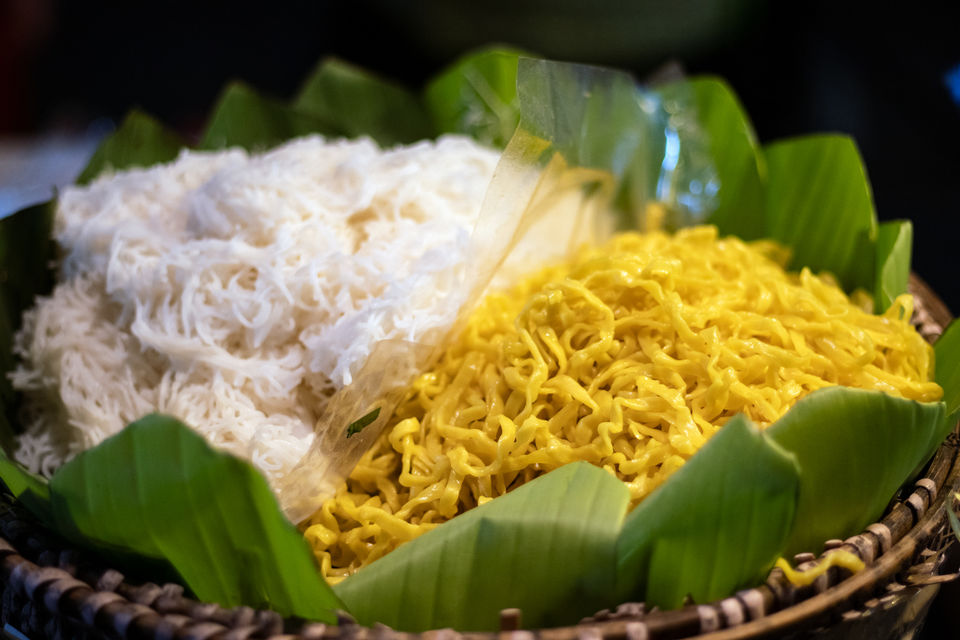 2. Khanom khrok (Quail eggs)
Khanom khrok or coconut-rice pancakes is a traditional Thai dessert. They are prepared by mixing rice flour, sugar, and coconut milk to form a dough. Usually, khanom khrok is composed of two batters, one salty and one sweet, both of which are cooked in a heating mantle–a hot indented frying pan. Like miniature fried chicken eggs! Vendors cook them in the same cast iron skillet used for khanom krok, so they end up cooked in a spherical shape. It is the perfect 'dessert' to cap one's night of the street food.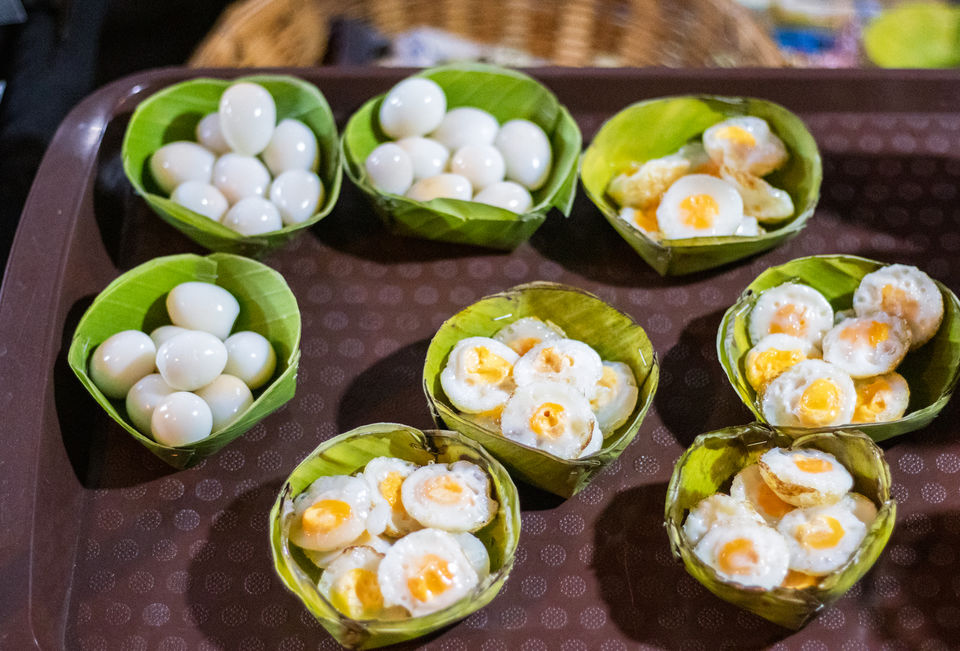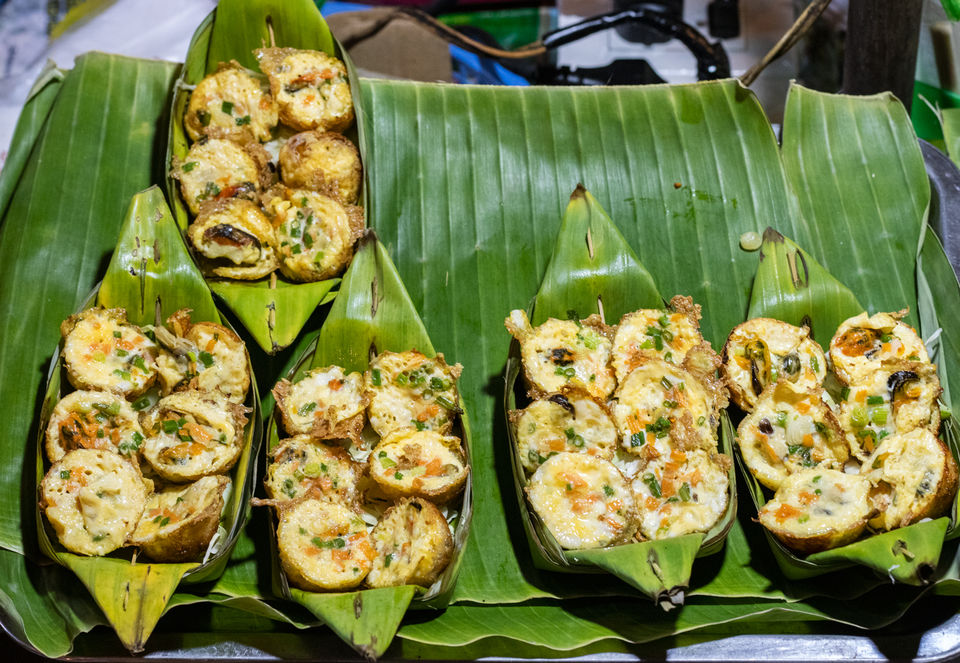 3. Pla Muek Yang Nam Chim - (Grilled squid)
Really good Chargrilled Squid. The dipping sauce is sour, garlicky, and spicy! Grab a small bamboo skewer or use your fingers to dip the pieces in the dipping sauce.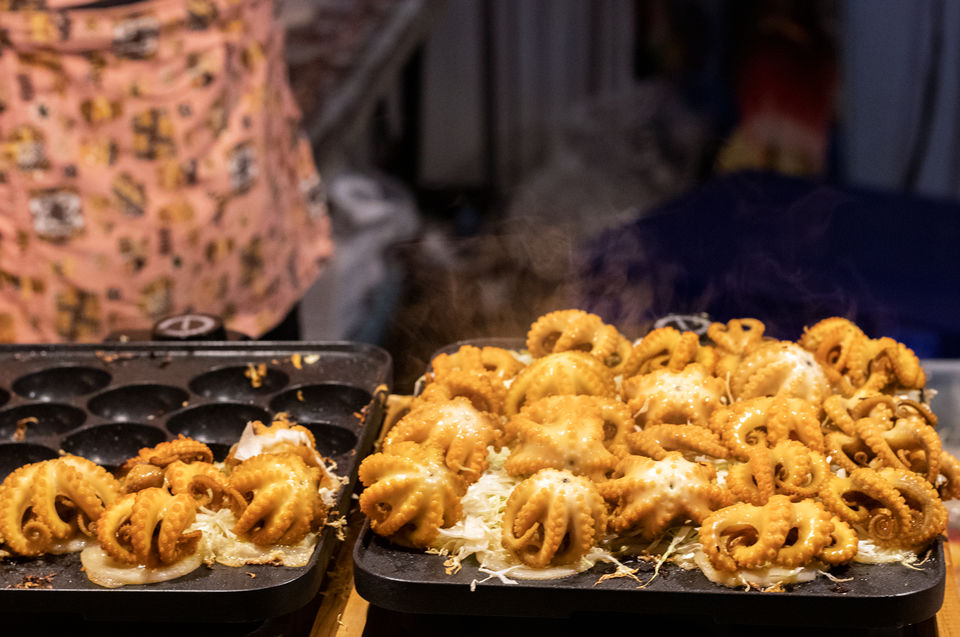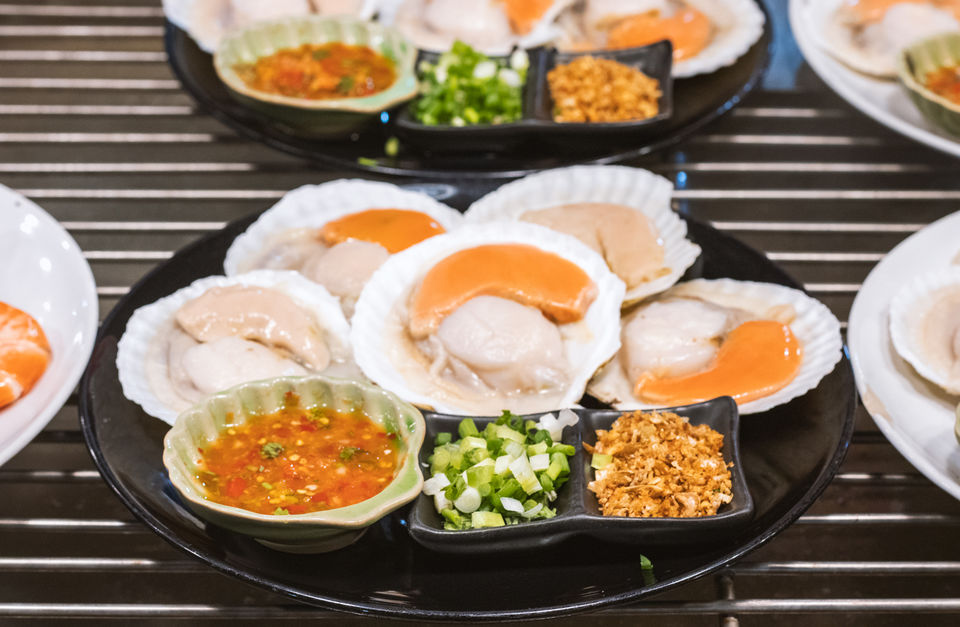 4. Hoi Tod - ( CRISPY MUSSEL OMELET)
This is like an omelette gone wild, and you'll want to get in on the chaos. For this street food staple, eggs, combined with garlic, oyster sauce and a flour mixture, are fried in oil to form a crispy outer layer, and mussels are added to the creamy centre as the flavors meld together. Once crispy and golden on the edges, the entire omelette is topped with bean sprouts and green onion to bring the dish together.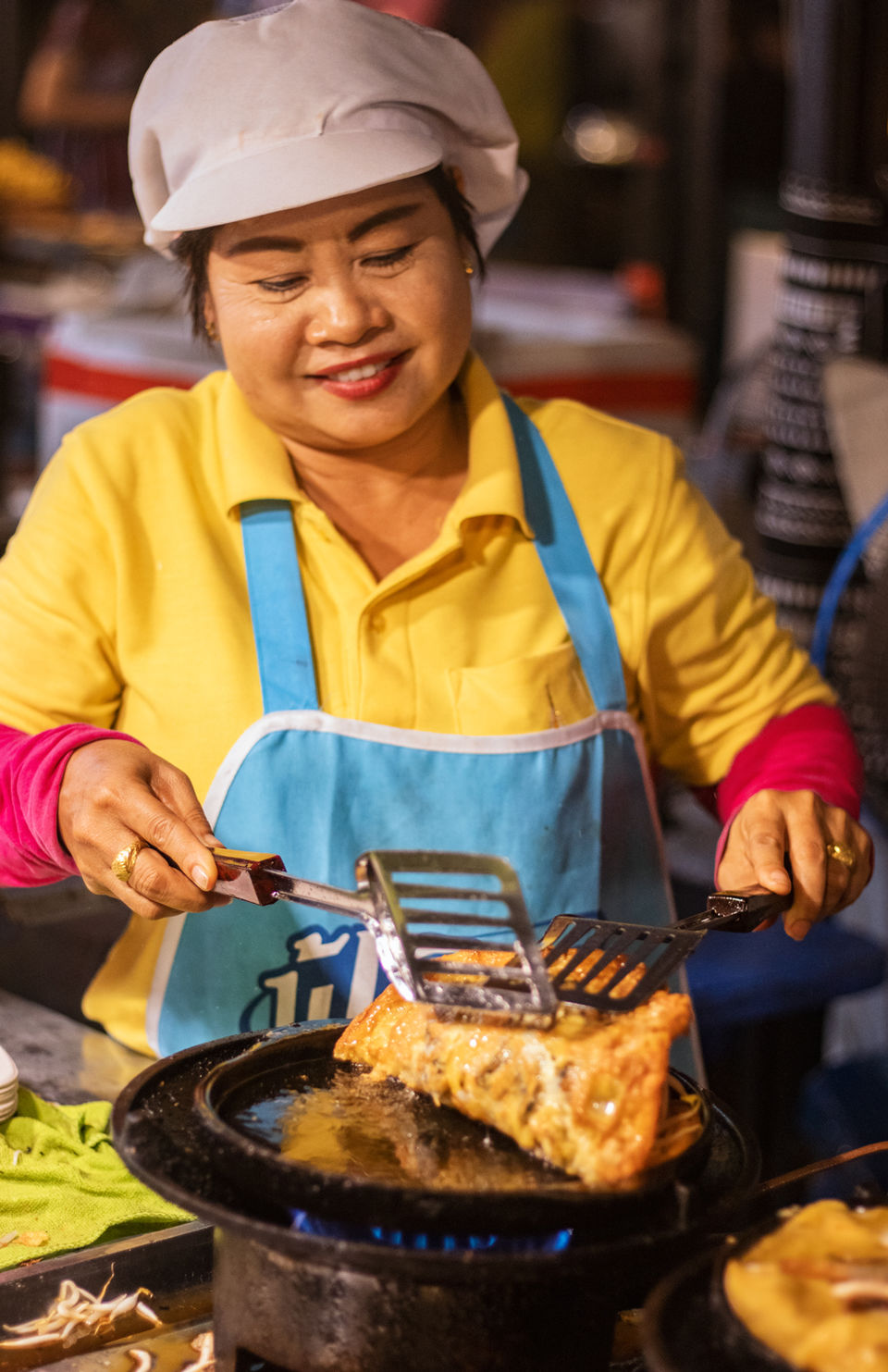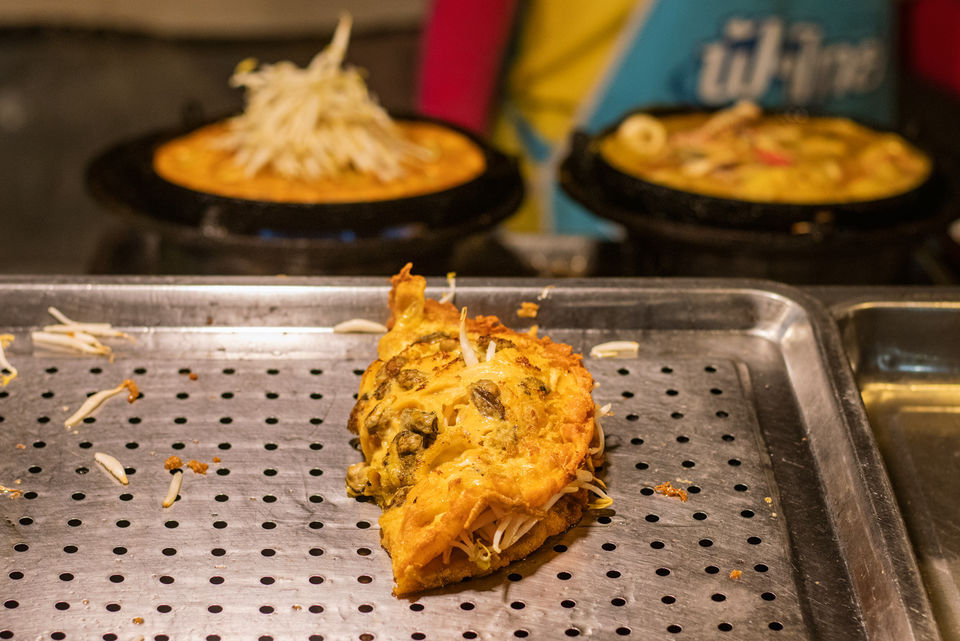 5. Grilled meat on skewers
Tempting Barbecued meat (Chicken, Beef and Pork mainly)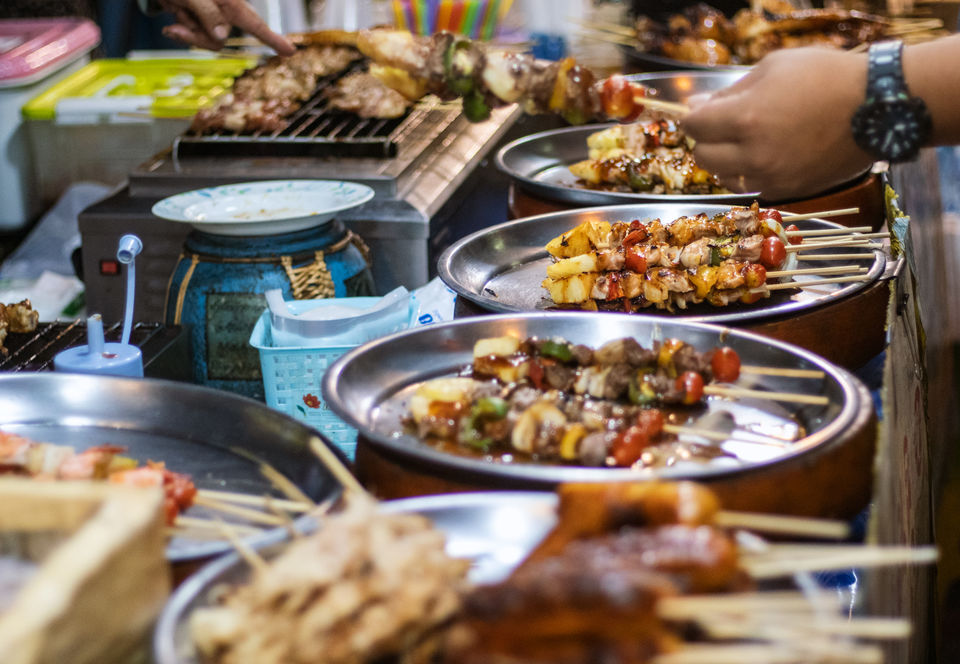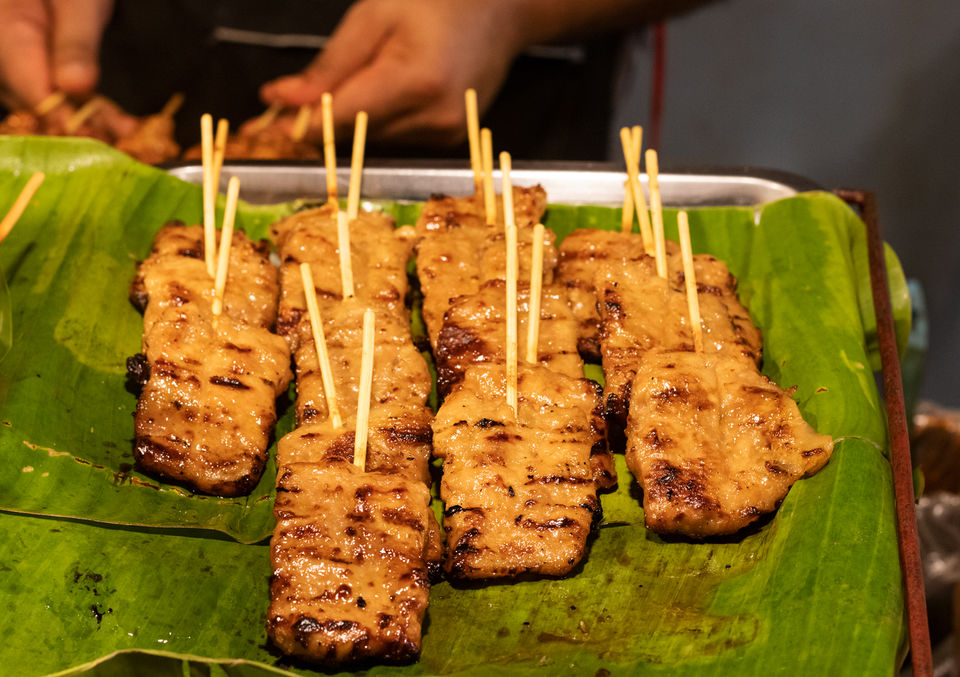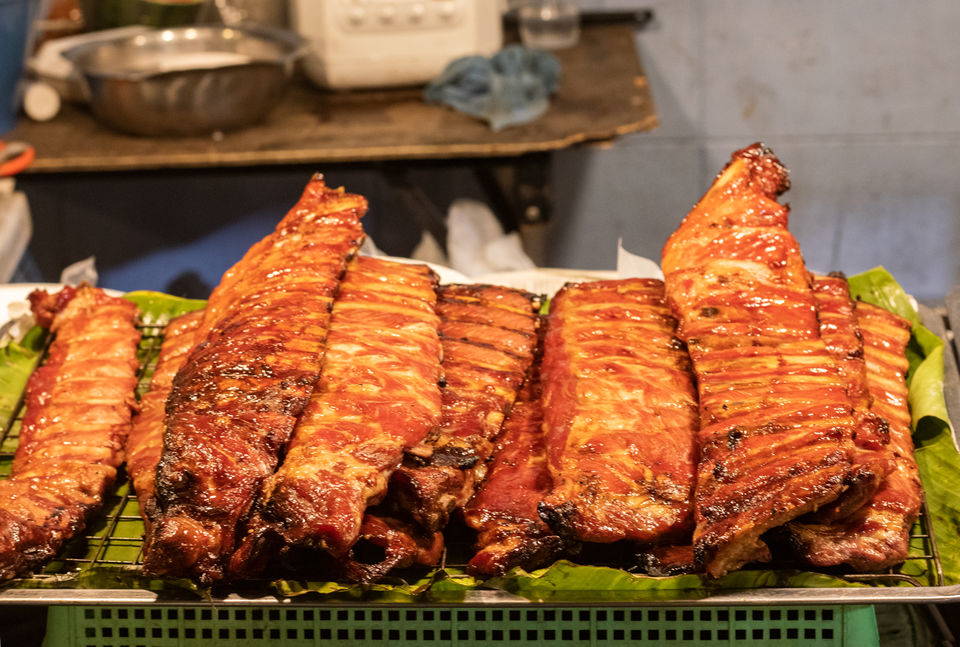 6. Gyoza - (Potstickers)
Little moon-shaped dumplings wrapped in semi see-through wrappers that are half-fried, half-steamed. They're filled with different combinations of shredded vegetables, minced meat, and herbs. They have a thin, dark brown sauce served with them or drizzled on top. Because they have all sorts of fillings, they are vegetarian-friendly and can have cabbage fillings.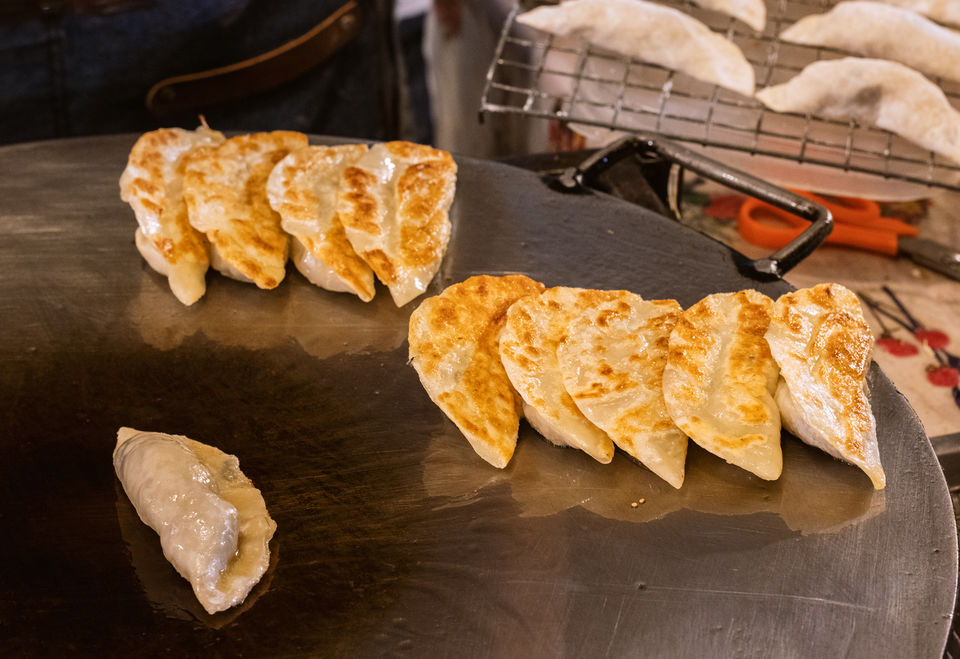 7. Sai Krok Isan - (Grilled Spicy Herb Sausage)
It is a fermented sausage made of pork and rice and typically eaten as a snack served with bird's eye chilis, raw cabbage, and sliced ginger.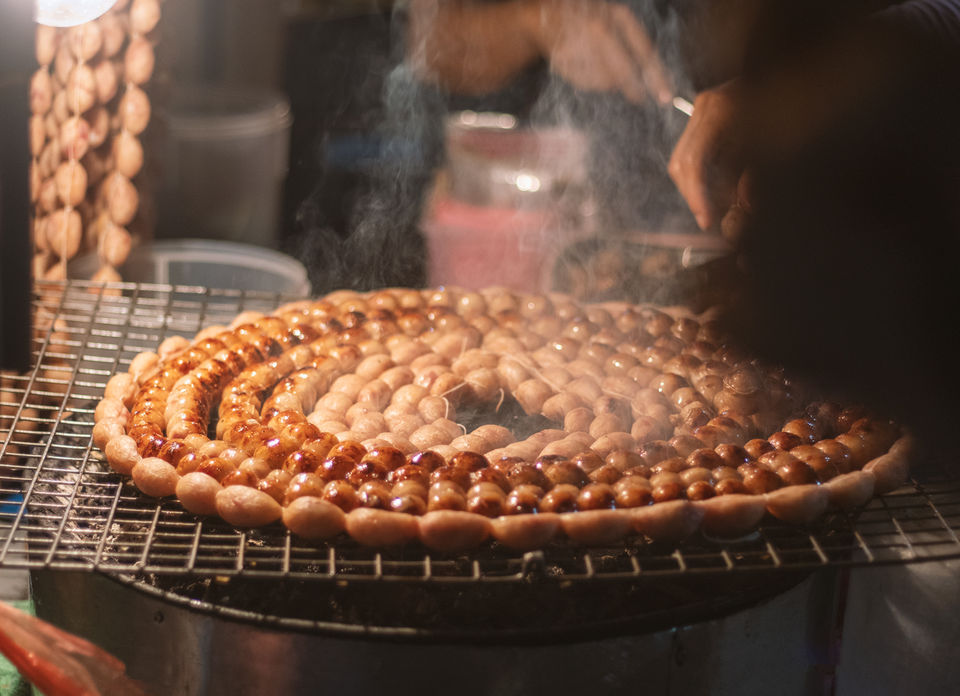 8. Khaoniao Mamuang (Mango Sticky Rice)
Mango sticky rice is a traditional Thai dessert made with glutinous rice, fresh mango and coconut milk, and eaten with a spoon or sometimes the hands. Chances are you'll get a perfectly ripe mango most often than not, so you're in for a sweet treat.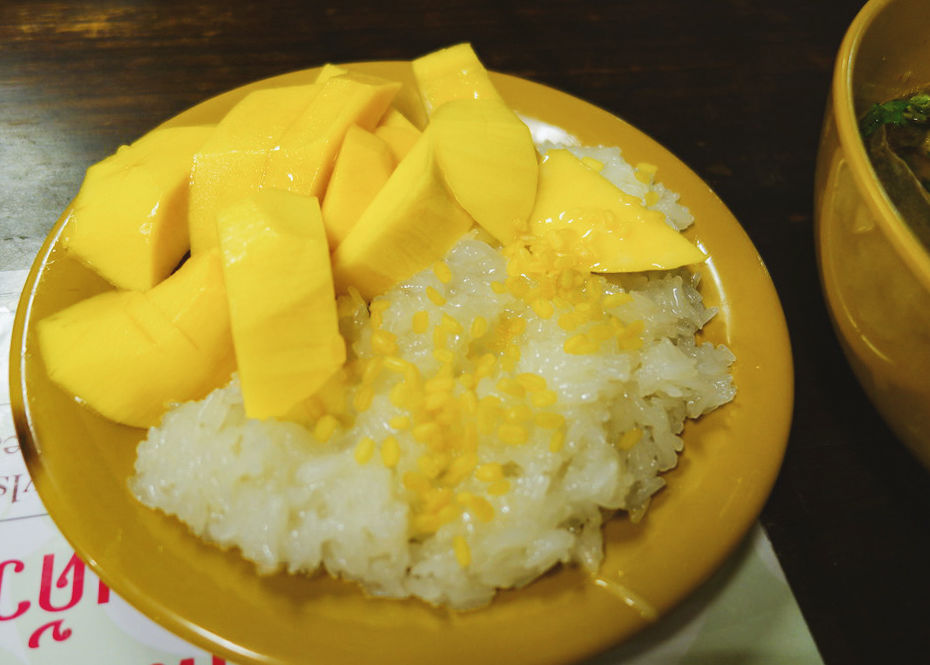 9. Roti Gluay - (Banana Crepe)
Roti is a sweet treat that's crispy on the outside and soft on the inside. A classic combo is banana and egg filling, which tastes similar to banana custard. You can also put Nutella, peanut butter, mango, corn, and even cheese inside. Served with drizzle sweetened condensed milk, chocolate, or honey on top.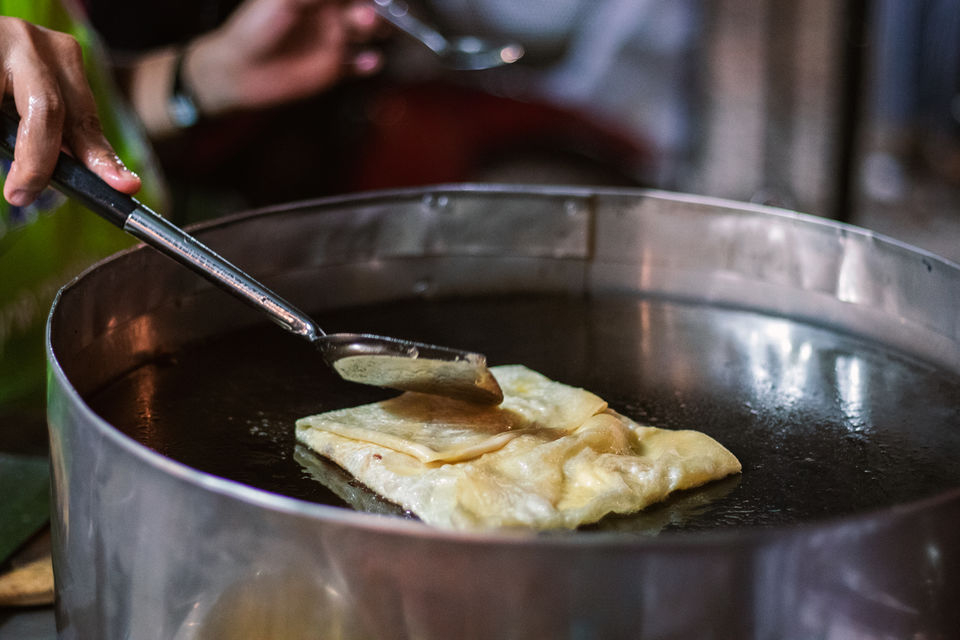 10. Not your average meat
I am talking about crickets, scorpions, silkworms, crocodile meat, dried lizard, etc. etc. etc. I am not putting this on this list for its taste (though some will find it good; but all I taste is fear and crunchiness). I'm rather putting this on this list for the experience, as well as for you to have the 'bragging rights' of saying that you've eaten one! Besides, it is believed that these pack a LOT of protein and with no fat! So, why not?