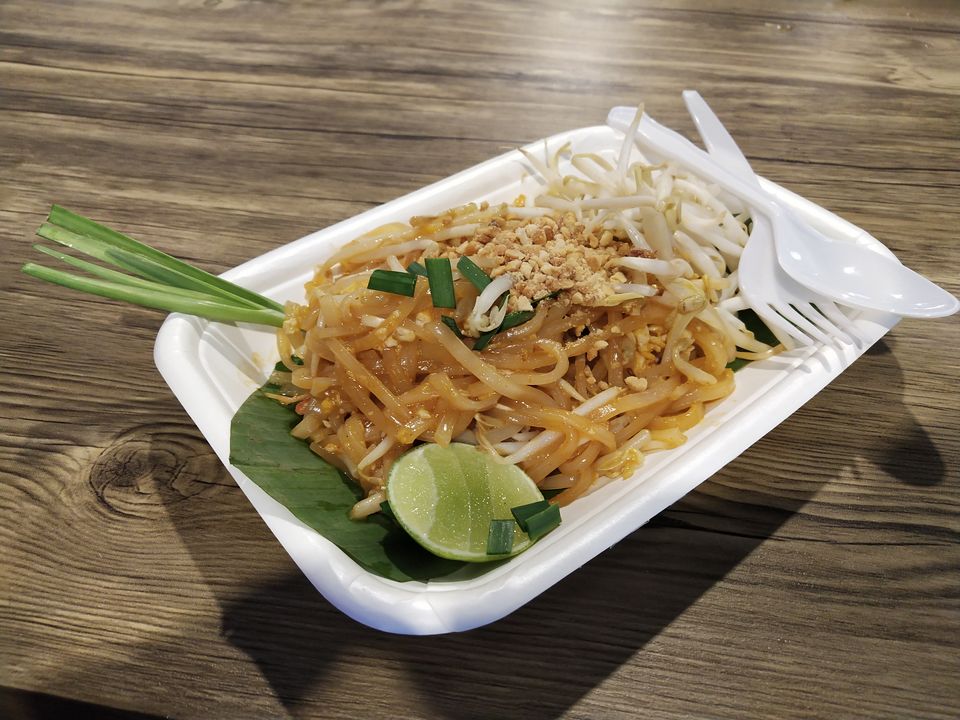 Thai food needs no introduction, over time it has become one of the most celebrated and popular cuisines in the world.
1. Pad Thai
Probably the most popular of all Thai dishes, this is stir fried flat noodles with tofu, chicken, prawns, bean sprouts and crushed peanuts.
Having the Indian version of Pad Thai earlier, I was under the impression that it is a spicy dish, however, it has a very mild sweet taste instead.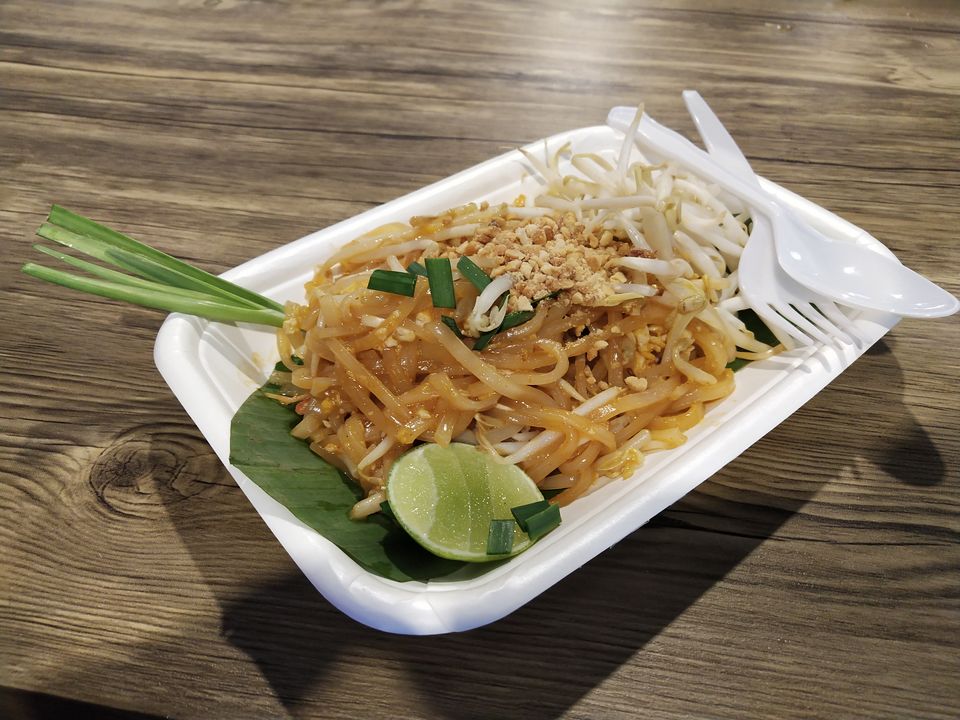 2. Banana Nutella Crepe
Delicious french style crepe stuffed with sliced banana and with a generous serving of Nutella. So popular is this dish, that you'll find a stall selling crepes at a distance of every few metres, mostly in popular area like Bangkok, Phuket etc. There are various flavours available, suit yourself.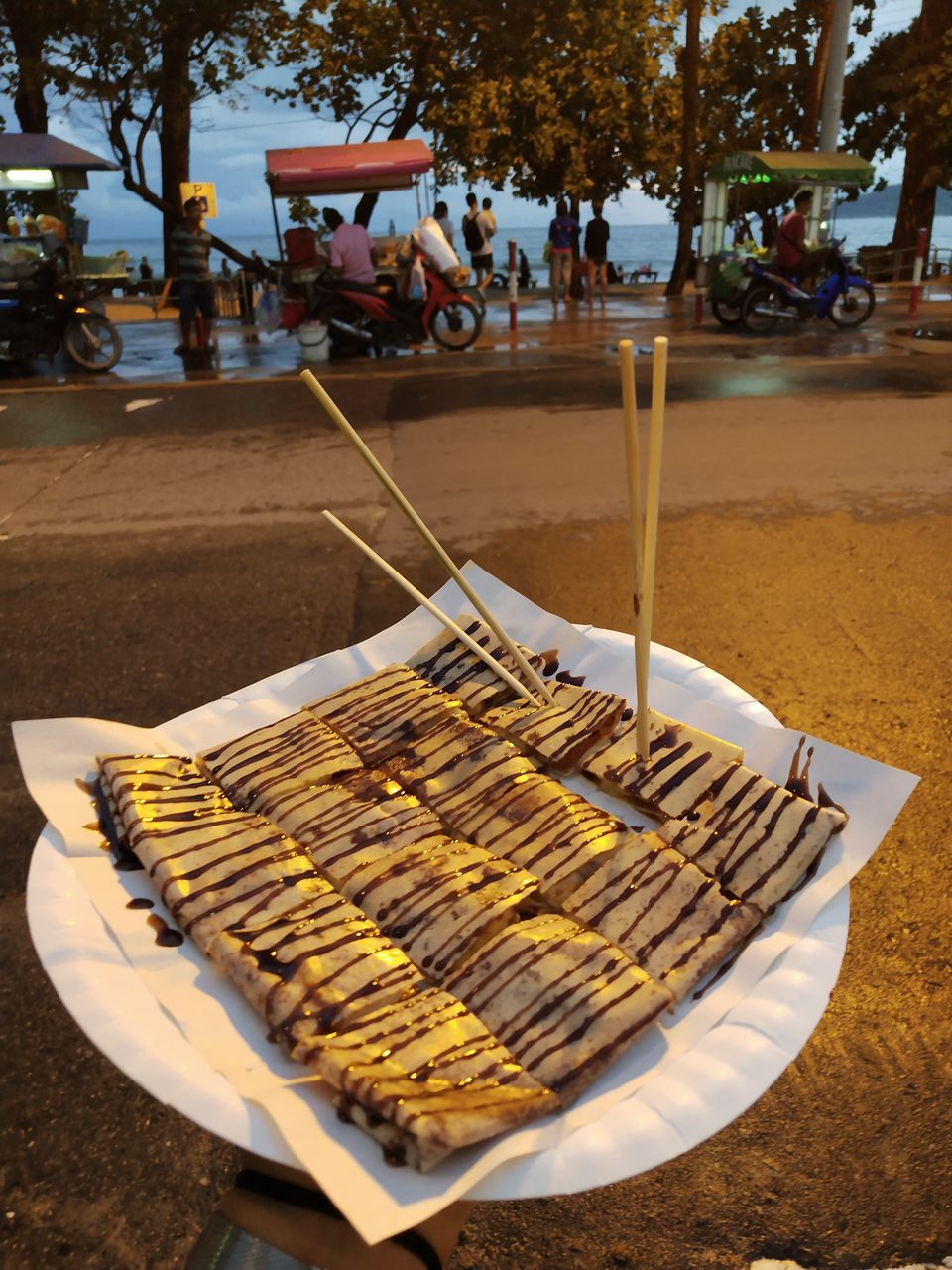 3. Tom Yum Goong
Another popular dish, you'll be blown away with the quintessential Thai aroma. It is a hot and sour soup, bordering on the sour side.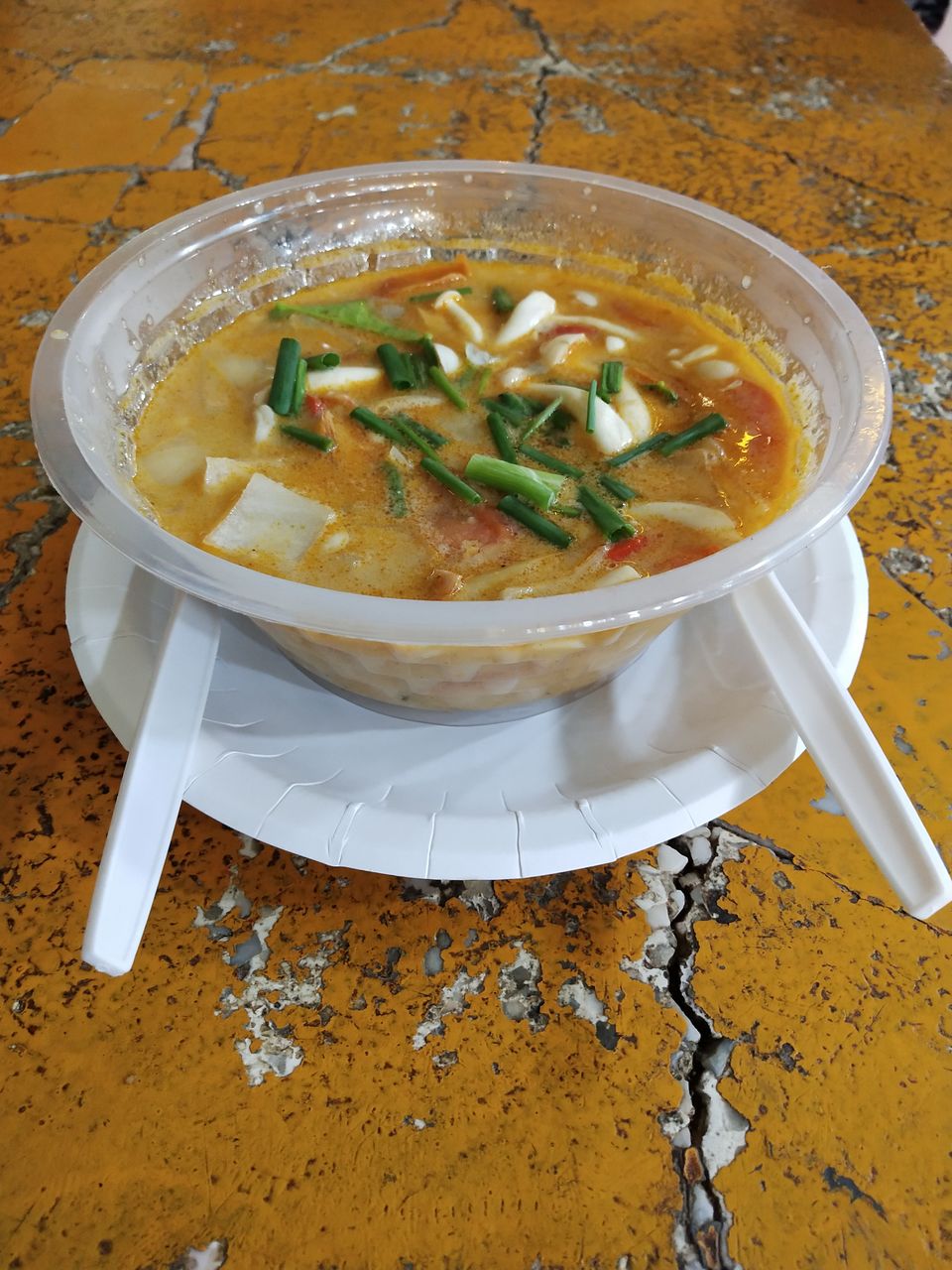 4. Thai Stir-fried Glass Noodles
Glass noodles, are made of mung bean or green pea flour and they magically turn transparent when you cook them. All you gluten free lovers, this one is the dish for you. Stir fried with vegetables and chicken, it is a treat to your tastebuds.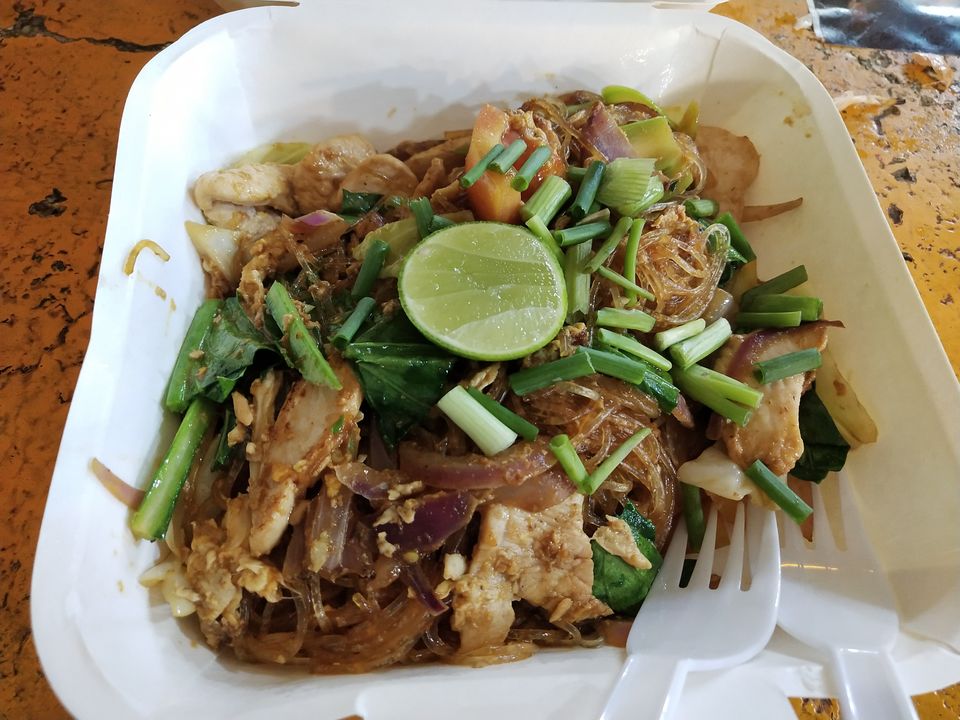 5. Panang Chicken Curry
Red thai curry version which is a Creamy coconut milk based curry with exquisite flavours. It is thick, creamy, salty and sweet, with a nutty peanut flavor.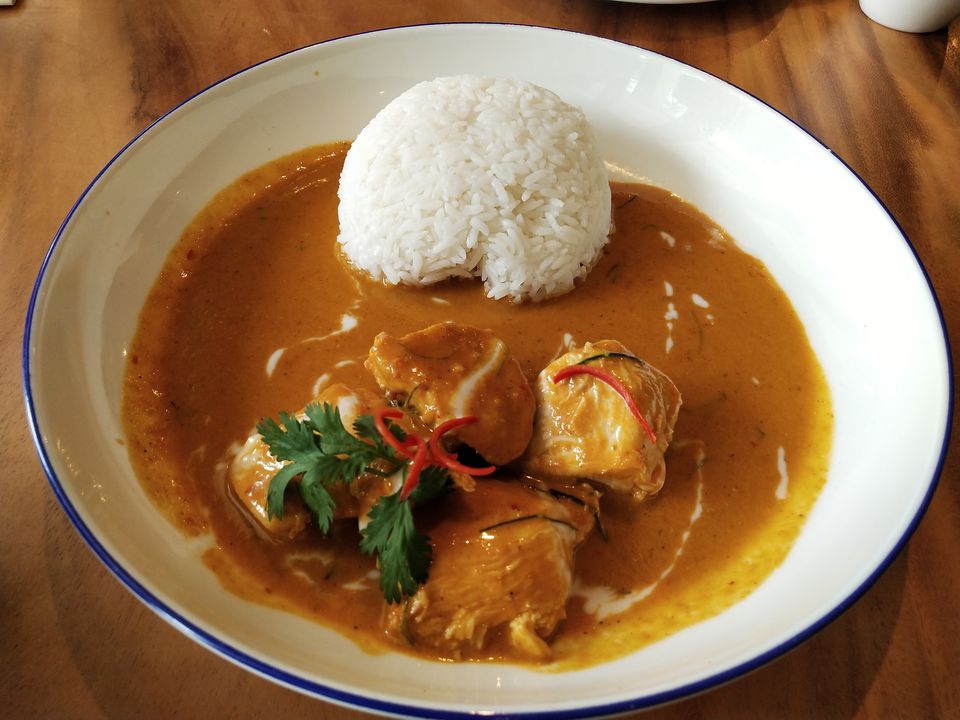 6. Som Tam (Spicy Green Papaya Salad)
Undoubtedly the most popular of all Thai dishes, the green papaya salad is made of shredded green papaya, tomatoes, carrots, peanuts, dried shrimp, beans, palm sugar, tamarind , fish sauce, lime juice, garlic and plenty of chili. The ingredients are mixed together using a mortar and pestle, which amplifies the flavours. People who can't eat spicy should let the person making the salad know well in advance.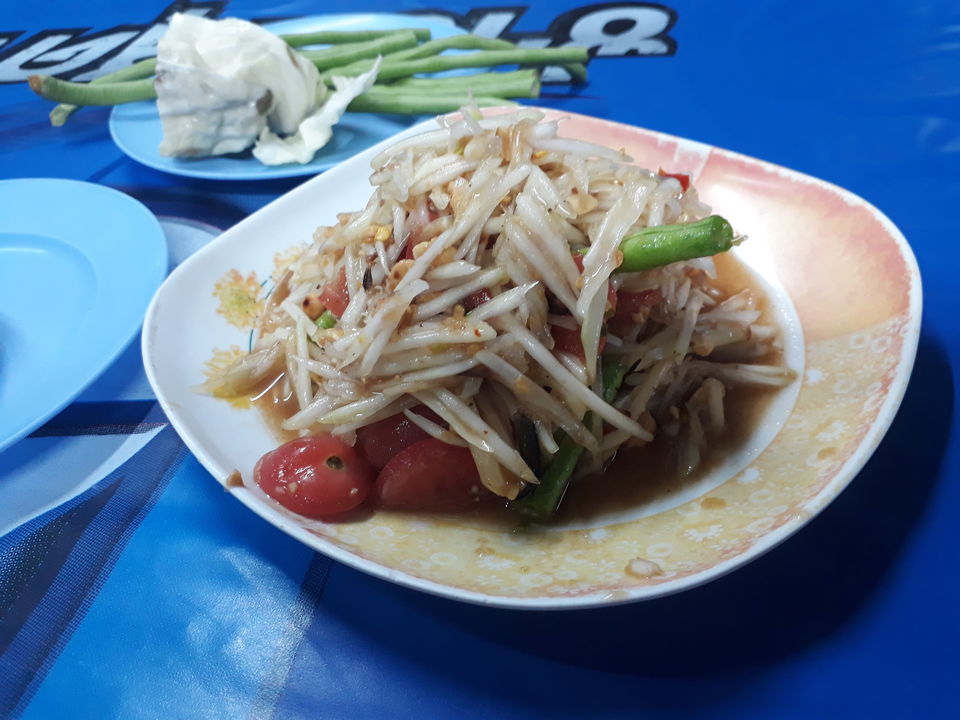 7. Thai Rolled ice cream
Widely popular these days, Thai rolled ice cream is not the usual ice cream that you have. It is prepared by pouring a liquid base and your choice of ingredients (can be fruits, chocolate anything) on a frozen plate and then it is mixed, spread rolled right in front of you.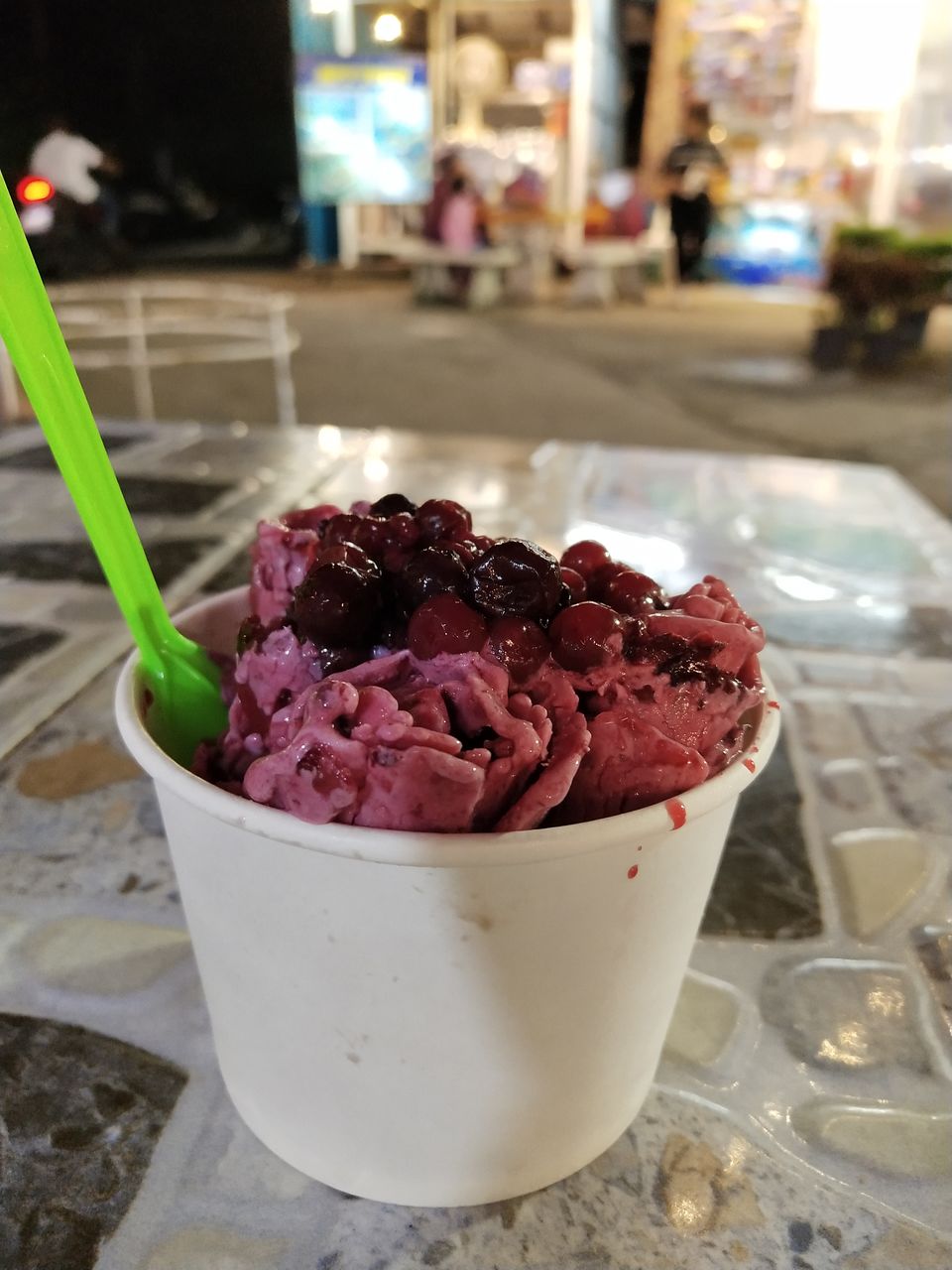 8. Coconut Ice cream
The coconut ice cream is so popular in Thailand, you'll get it almost everywhere. Smooth, creamy and delicious, you'll love this one.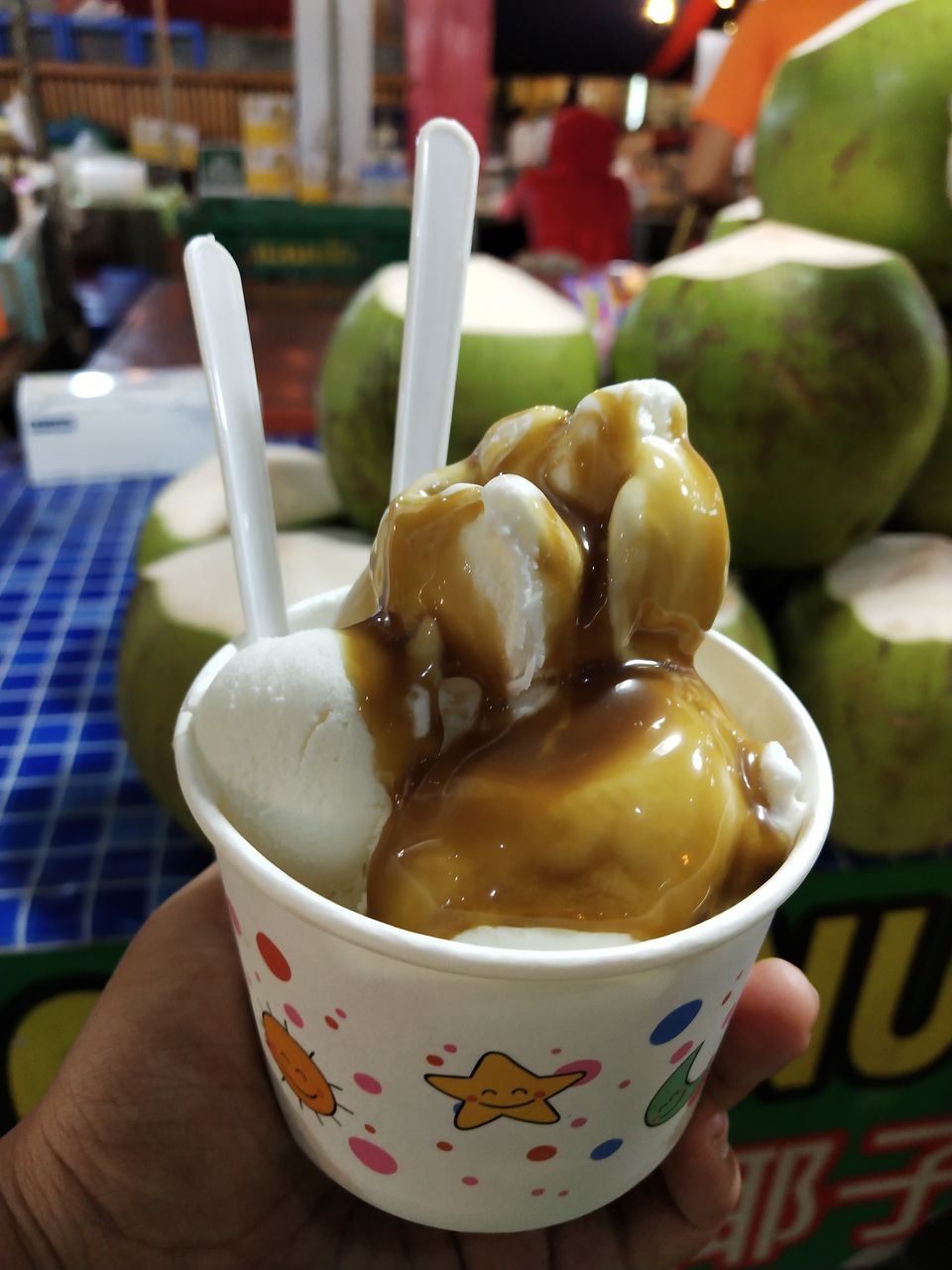 9. Mango and Sticky Rice (Kao Niew Ma Muang)
Made with sticky rice, fresh mango slices, and lashings of sweet coconut milk. Personally, I didn't quite like this one as this was too simple a dessert. However, this is probably the most popular dessert in Thailand and you'll find it in every nook and corner.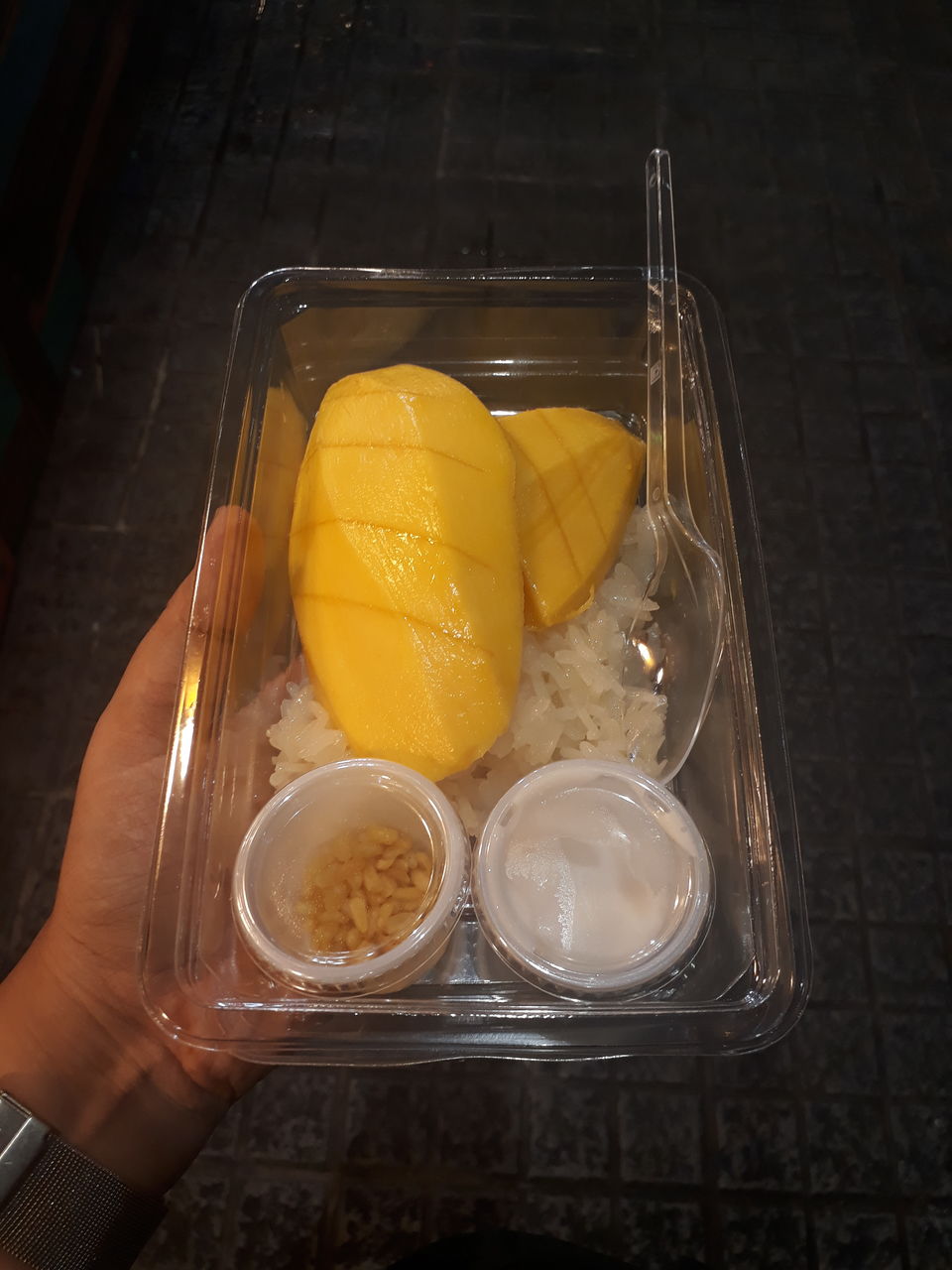 10. Thai Crepe Cake
Crepe cakes are a simple cake made from stacked crepes and whipped cream. You can choose your own flavours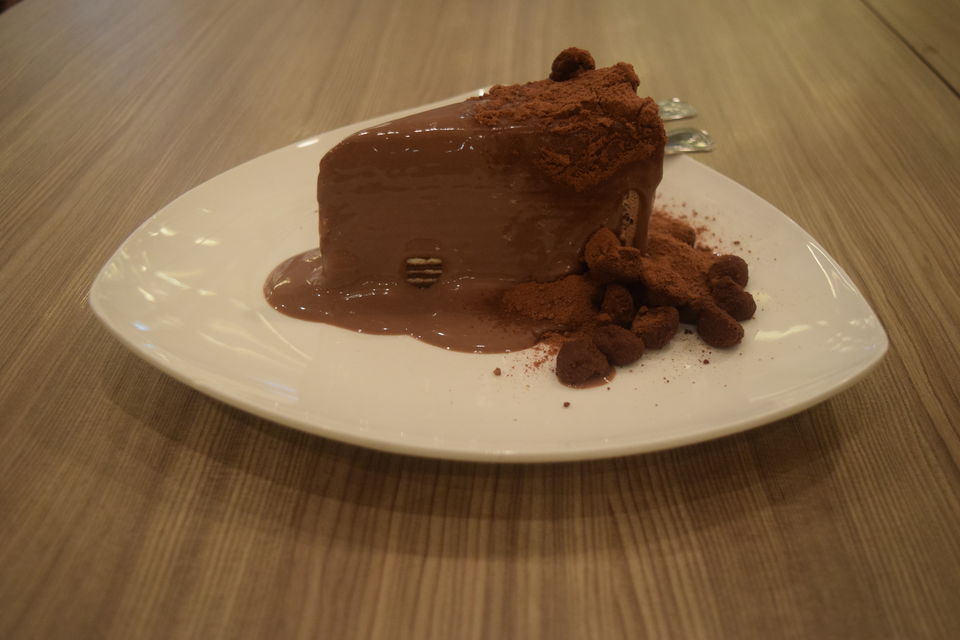 There are plenty of other incredible dishes to try from. You'll be amazed by the variety of food that they have.