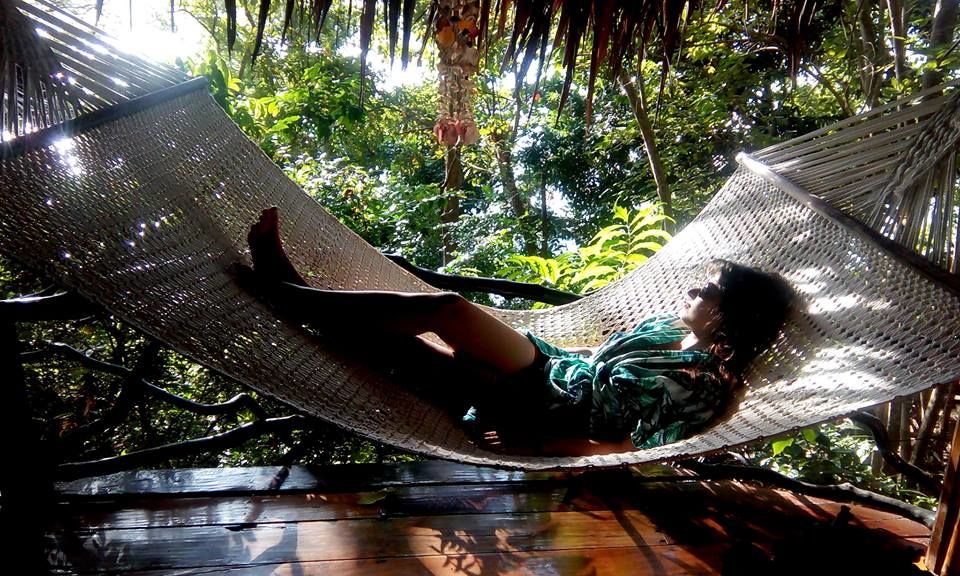 Bangkok for shopping, Phuket for Island hopping, Pattaya for partying, Krabi for Scuba and Phi Phi for beaches, all was planned for our 10 day trip to Thailand. All went exactly as we planned, except, that we are still in love with Phi Phi and our one planned night there left in us a craving to go again and this time only to this paradise!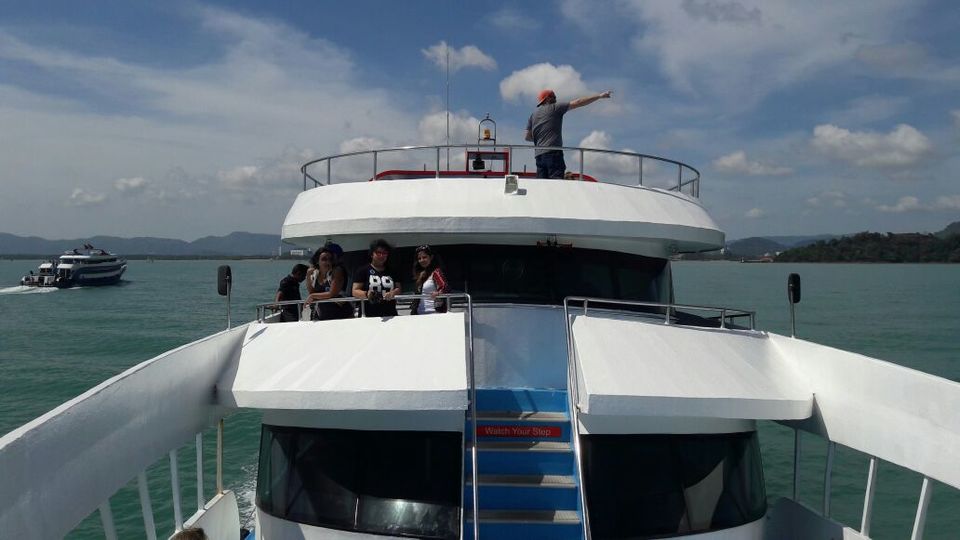 Reaching Phi Phi: We took a flight from Delhi to Bangkok and then a local Thai flight from Bangkok to Phuket. After 2 days of partying at Phuket, we booked a ferry to Phi Phi where we stayed for a night and left the next afternoon for Krabi (only cos our hotels were all booked). This ferry/cruise from Phuket-Phi Phi-Krabi costed us just 1000 baht (Rs 2000 INR). The 2-hour cruise was fantastic- carry your sunscreen, some beer or your speakers and lie on the deck to enjoy the sun, wind and the magnificent Andaman sea.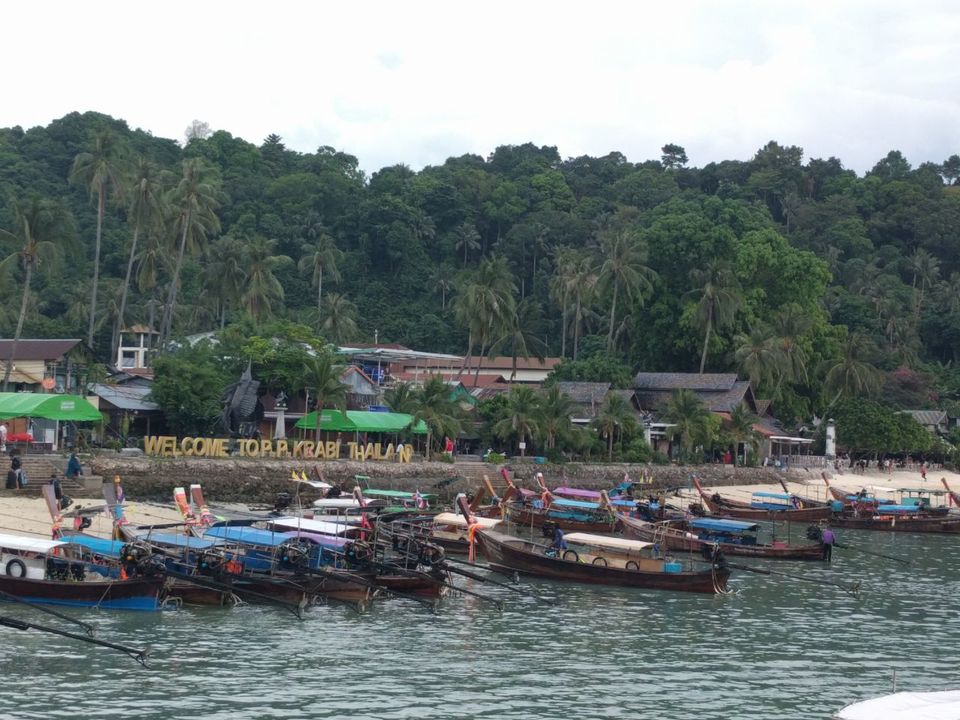 We landed on the island and easily spotted our hotel placard on a guy. This guy took us on a 10 minute speedboat ride to our hotel and voila, how many times, you step in the water to go to your hotel? Let me be honest, This was my moment to fall in love with Phi Phi. We stepped in the water and walked on the beach to reach our resort- Viking Nature Resort, hidden among the trees..literally!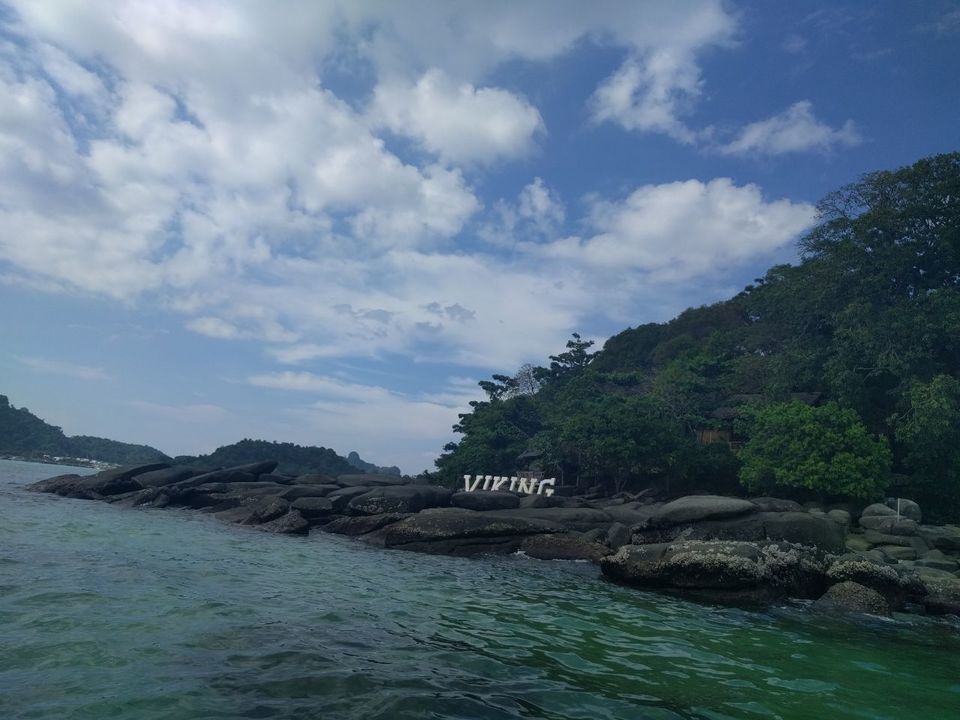 A moment for our Viking Nature resort here, I usually do not write about hotels or resorts, but this one blew us away. The imaginative tree house rooms (yes, made only of wood) were beautifully made and very exotic. The hammock in the balcony gave us the Thai feel and AC, bathroom, white sheets, not to mention-WIFI gave us the contemporary standards of convenience and luxury. It was at a walking distance from Phi Phi town and long beach and was surrounded by Private beach. Very natural surrounding and two exclusively secluded Turquoise blue sea beaches with white sands made us feel we were in heaven.
Tip: Use the insect repellent provided by the hotel, carry yours and put it liberally. The mosquitoes are pretty big and this place is not for fainthearted. Lot of walking, bits of steep climbing- But then that's embracing nature and our love deepened! Btw- the restaurant menu has lassi in it! So the food is great and even vegetarians will find something to eat, be a bit careful though- my vegetarian friend bit into shimps in her 'Veg, no meat' papaya salad! When we asked the server angrily, he mentioned in his perfect broken english, it is veg-no meat only shrimps! All her next meals included a club sandwich from then!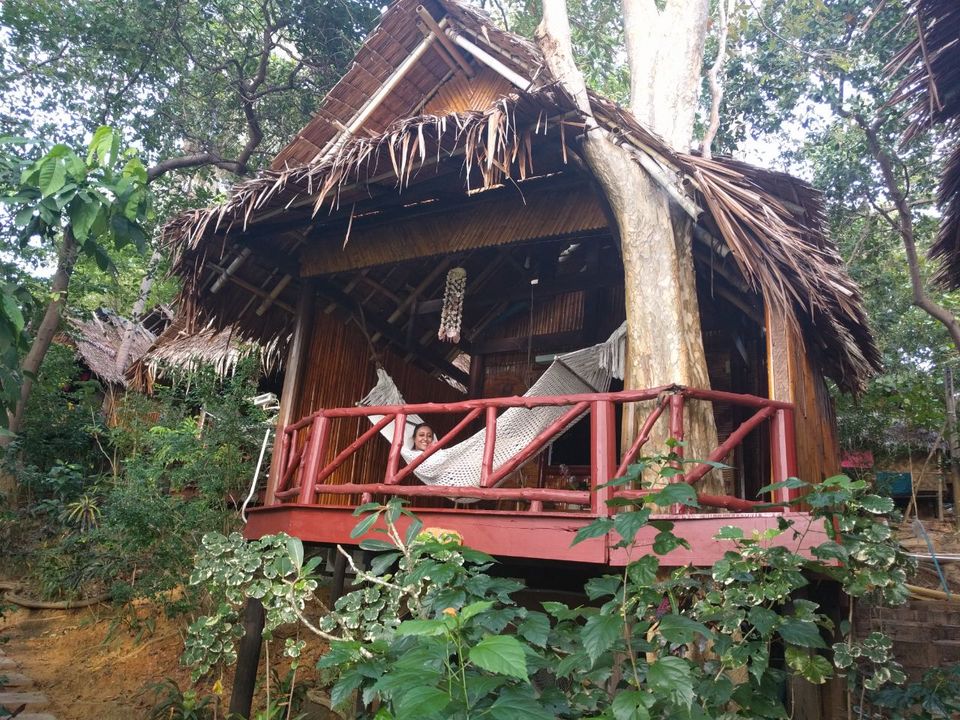 After acting like Alice in Wonderland (happier version), hit the private beach and enjoy! Lie down on your beach towel, get a Thai massage and thank your stars!
Tip-Carry your bikinis, colorful sarongs otherwise you will feel overdressed!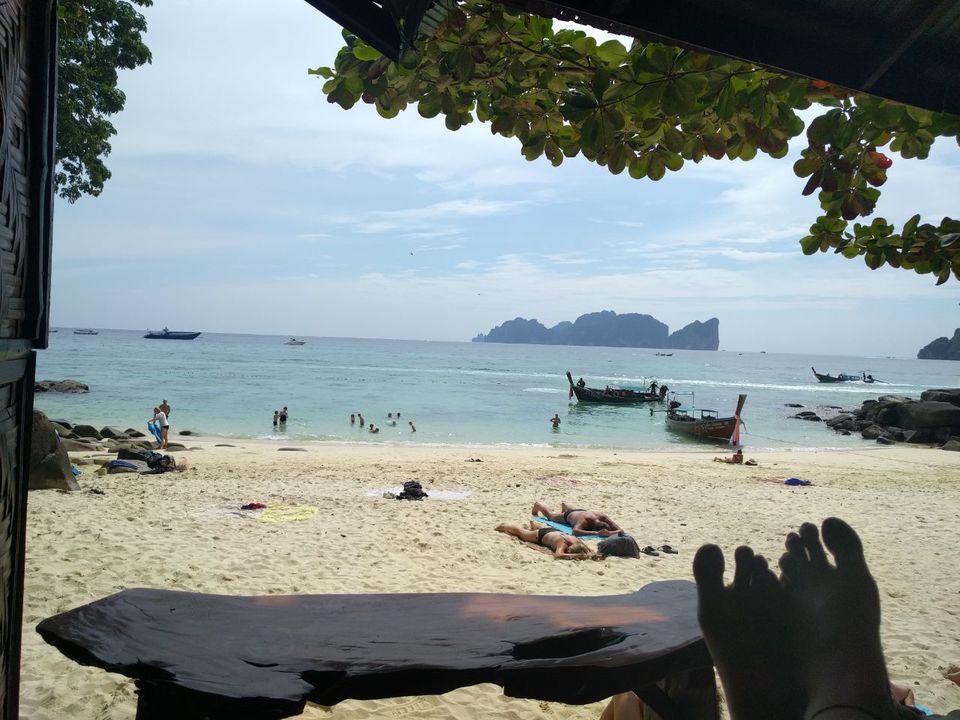 In the evening, indulge yourself with and experiment with the restaurants and party places-lot of beachfront venues featuring fire shows, loud music, great sheeshas, quieter restaurants, buffets or even Thai boxing.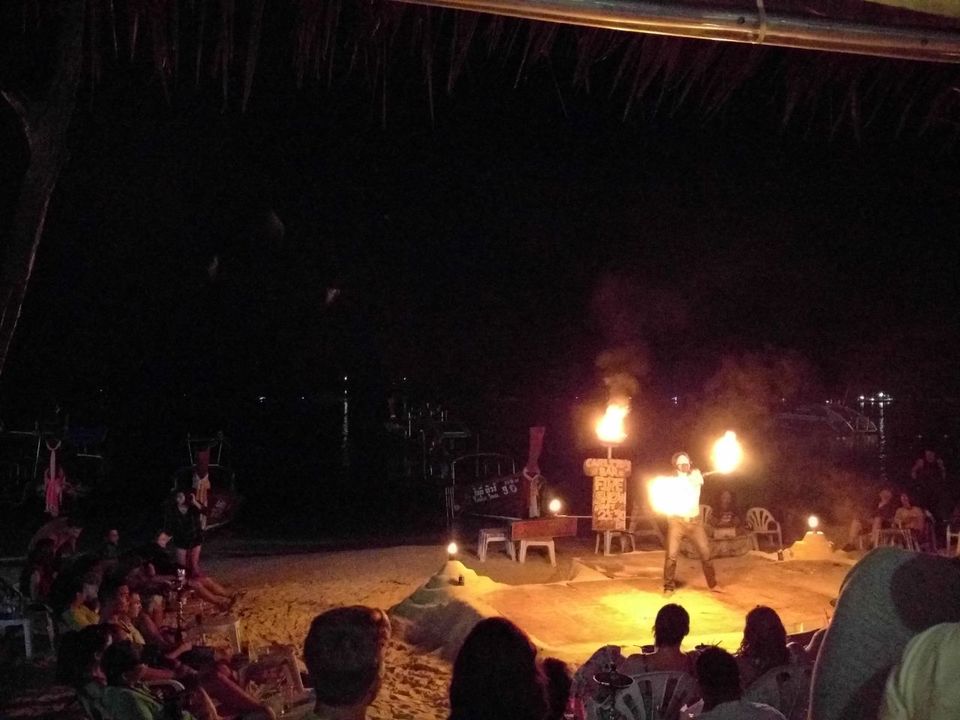 Also, enjoy the shopping for the beach wear in the market catering to tourists. We did not see lot of Indians or South Asians during our stay, Phi Phi attracted lot of westerners. This island was made famous when the Hollywood movie 'The Beach' was shot here by Danny Boyle featuring Leonardo DiCaprio. It attracted however, lot of controversy, because for the shooting, they changed the natural landscape and bulldozed it causing permanent harm. When you visit this place, you will not be surprised at all, why this place was picked for its surreal beaches.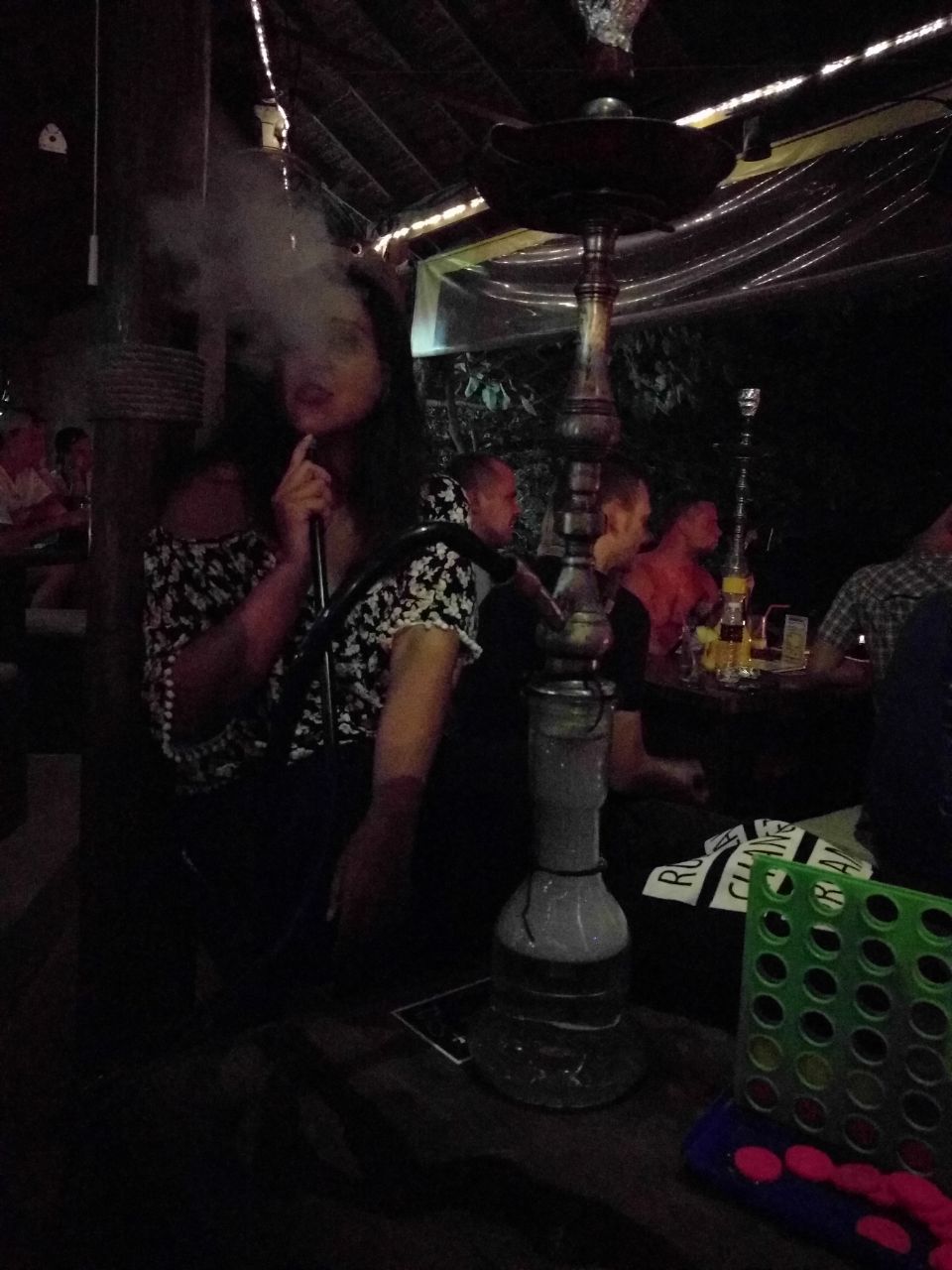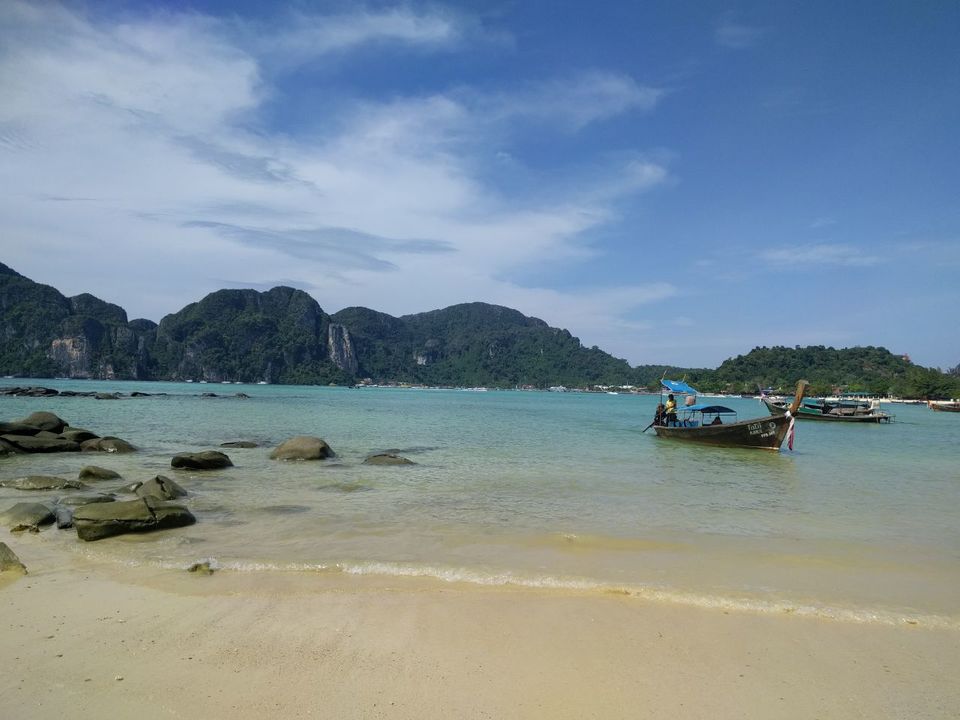 This tropical paradise is also perfect for snorkelling, visiting Maya beach, watching the perfect sunsets- life here becomes slower and you feel at peace! With its fine sandy beaches, spectacular scenery, crystal clear water, no roads and a really laid-back lifestyle, it is a no-brainer why this place is emerging to be so popular amongst people who travel.
I will definitely be visiting this place again, hopefully soon before it becomes dotted with more visitors!