4 friends came together to end 2016 in style by backpacking across Thailand for 10 days and my 29th birthday was made memorable in this uber fun place. This is our tried and tested itinerary for all the budgeted travellers to explore this really popular South Asian destination!
Dates: 22nd Dec-31st Jan, Cost per person- Rs 60,000 including flights, stay, activities, food and drinks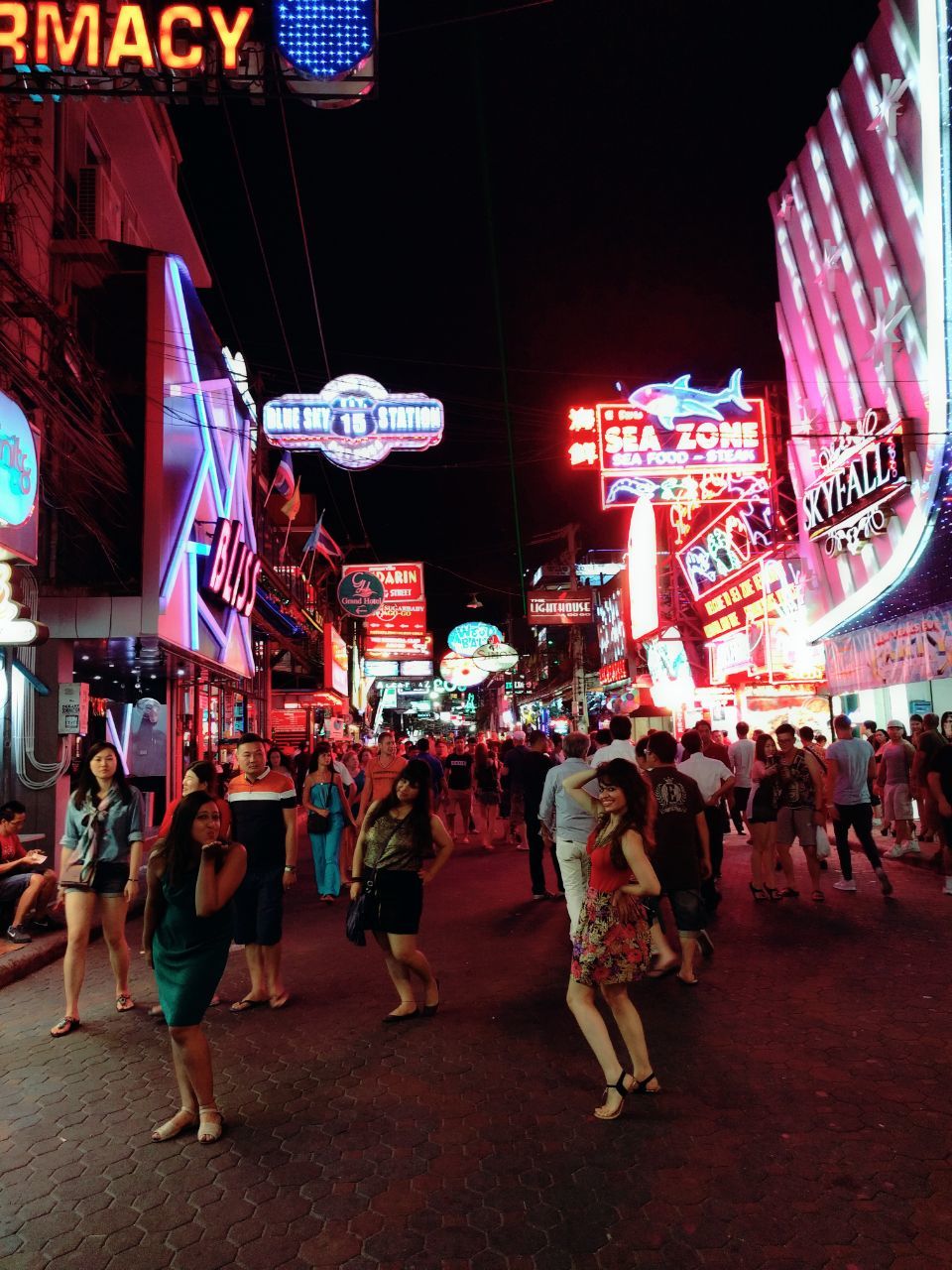 Day 1: Delhi to Phuket
Stay: At a 4 star Metropole Hotel http://www.metropolephuket.com/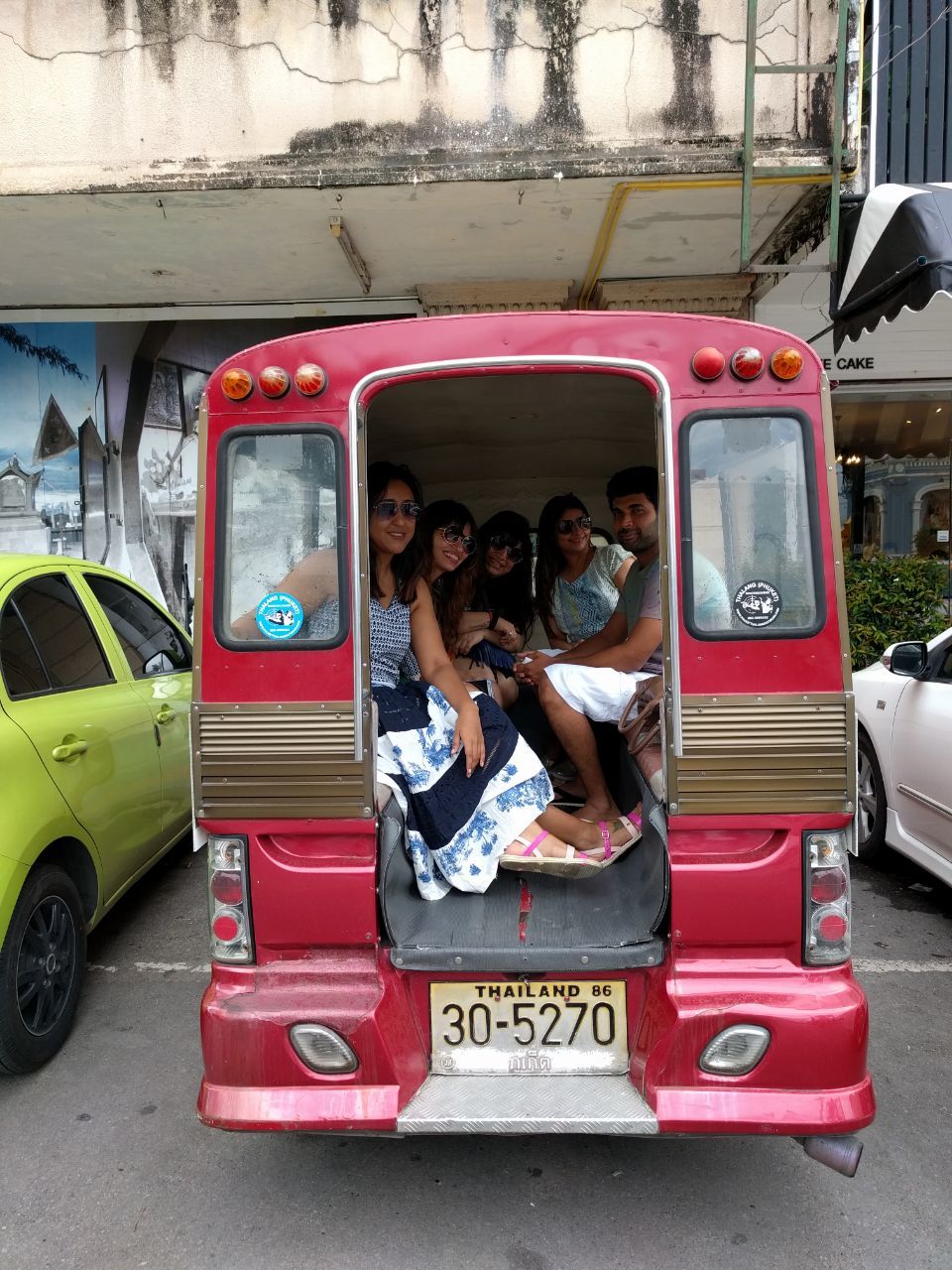 Day 1 was spent absorbing this colorful city, the local food and the beach from far through a bay. We hired a tuk tuk and explored the small town, street food and booked the ferry for next day for a day tour of James Bond Island including island hopping, canoeing and lunch at 1400 bhat. And then, we headed out to experience the nightlife of Phuket-The Bangla Street and the Patong Road! A half a km road festival of neon lights, loud music and cheap beer. Go for a fun night out in Phuket, Bangla Road should be your first (and, often, only) stop.
Tip: Wear flats and dress easy, you will not want to look overdressed here! Also, this place has amazing variety of Indian/Vegetarian food!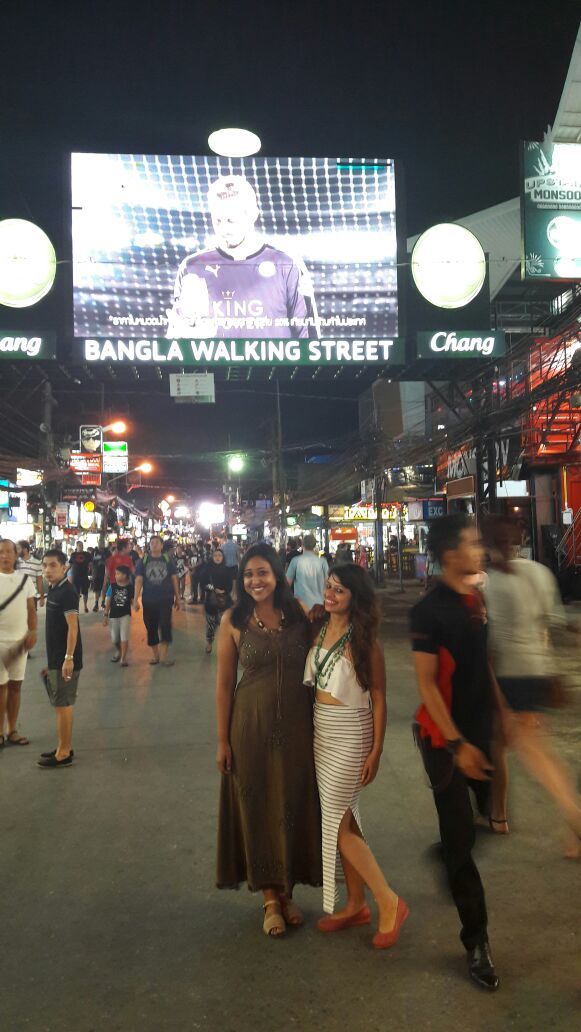 Day-2 Day Tour included pickup from hotel (at 7:30 am!!) to the pier from which we took the ferry along with 40 other tourists. We canoed around Phang Nga Bay and enjoyed the Thai buffet too. Here Vegetarians can face some problem, inform the ferry guy to keep something veg for you. Take your beach bag, towel, change of clothes etc as you will get tempted to dive in the water!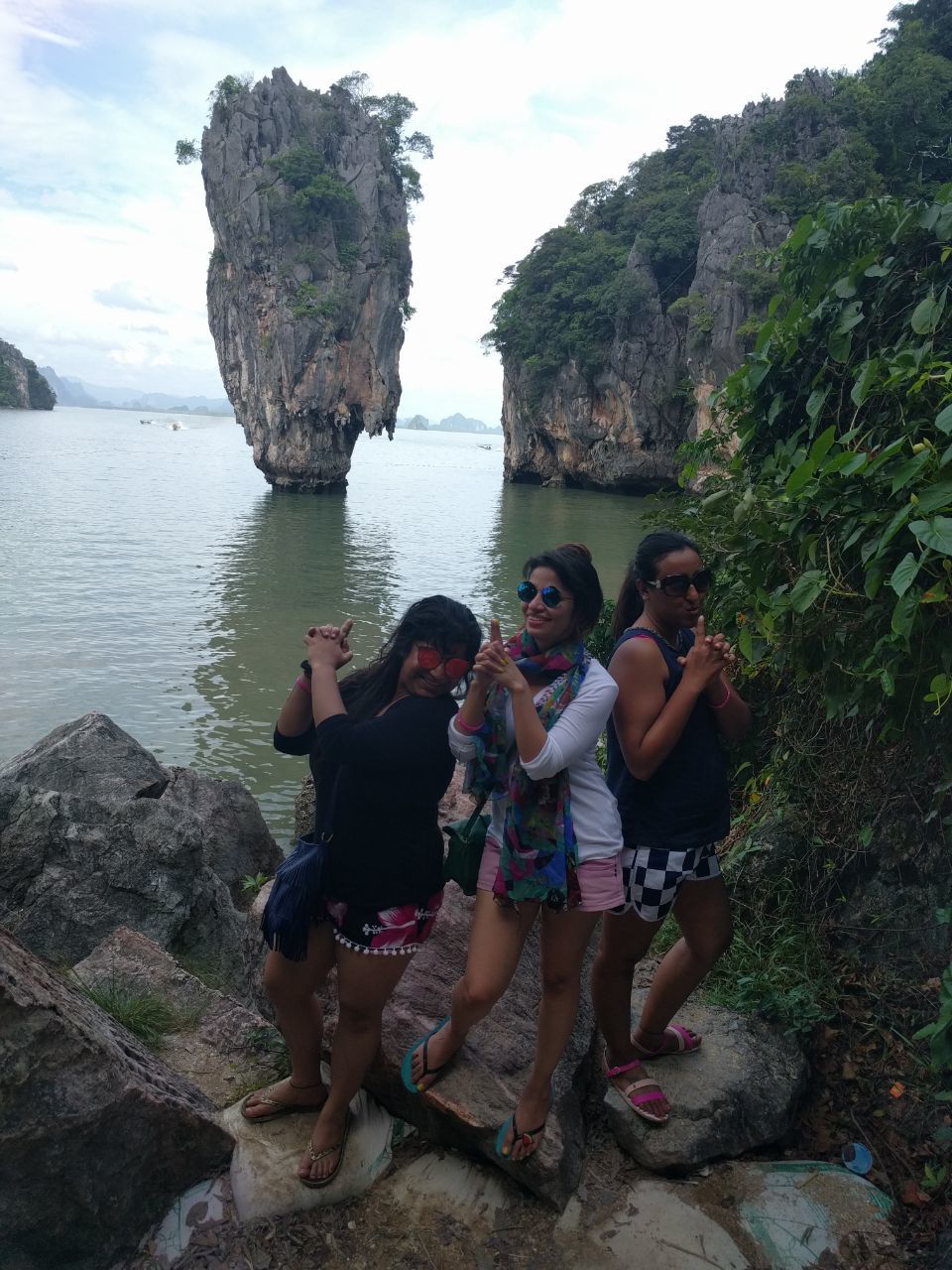 Tip: Take your beer if you want, you can practically drink everywhere! We though, enjoyed this tour by having amazing conversations with beautiful people around the globe, and it all started when we played some Bollywood music on the ferry and danced till every single person joined us! A gorgeous day of tropical sun, sea green water, iconic beaches, glittering caves and new friends.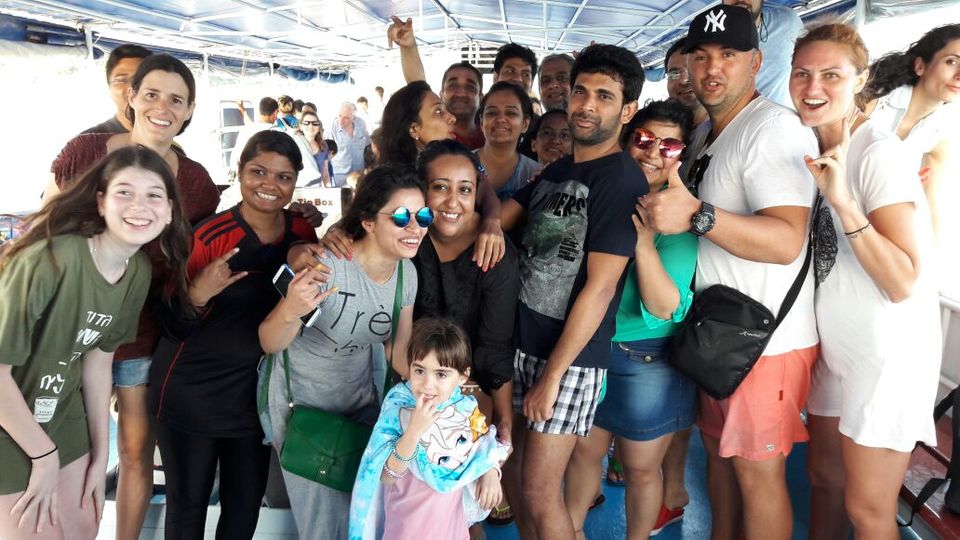 Day 3 and 4: Phuket to Phi Phi: We chose a 90-minute ferryboat ride from either Phuket for Phi Phi. I am not exaggerating when I say that this place is a picture postcard islands which offers the ultimate tropical getaway. Classic tropical beaches, stunning rock formations and vivid turquoise waters teeming with colourful marine life, it is paradise perfected.
Tip: There are lot of day tours to Phi Phi, but I will stay stay the night there, cos, Phi Phi also has the most amazing nightlife! Read aout it at: https://www.tripoto.com/trip/best-kept-secret-in-thailand-phi-phi-5871f0935f0bd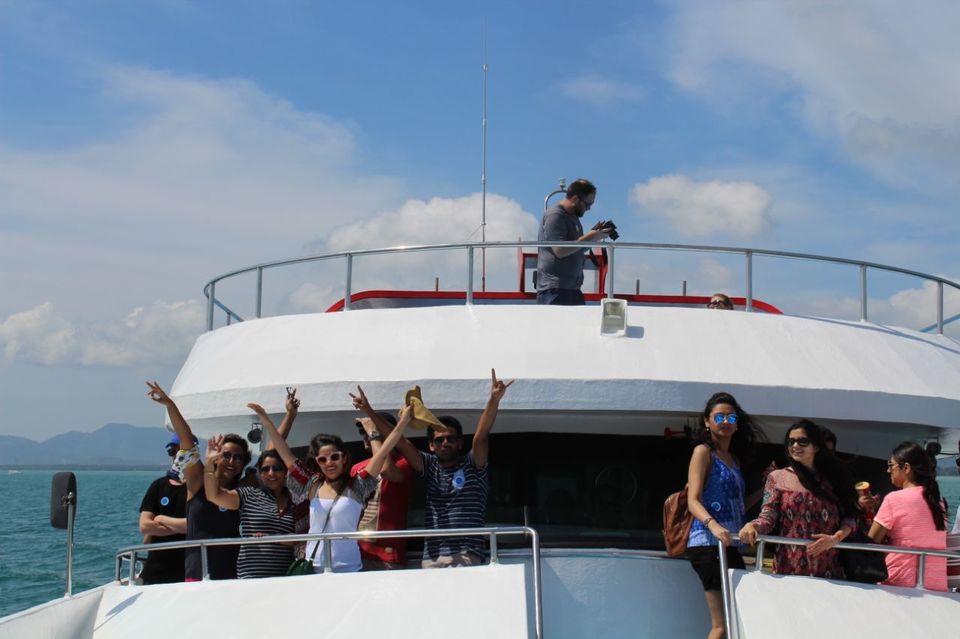 Day 5 and 6: Phi Phi to Krabi, Stay at the hostel: http://www.krabipittahouse.com/
Our hotel ferry dropped us at the town for the ferry to Krabi. Krabi Province is blessed with stunning soft white sand beaches- the most fabulous is the Railay Beach accessible only by sea. The best thing about Krabi's beaches is that they're almost never crowded. Also visit the Ao Nang market and horde on the best of beach wear and the souvenirs. A pretty popular place for Indian honeymooners and again lot of Indian Restaurant. We also saw the Emerald Pool,an emerald-hued and large natural pool that is filled with pure spring water, a local picnic spot with lot of families and children.
Tip: Visit our favorite nightplace at Ao Nang- Boogie Bar for a night of live music, dancing and meeting other backpackers.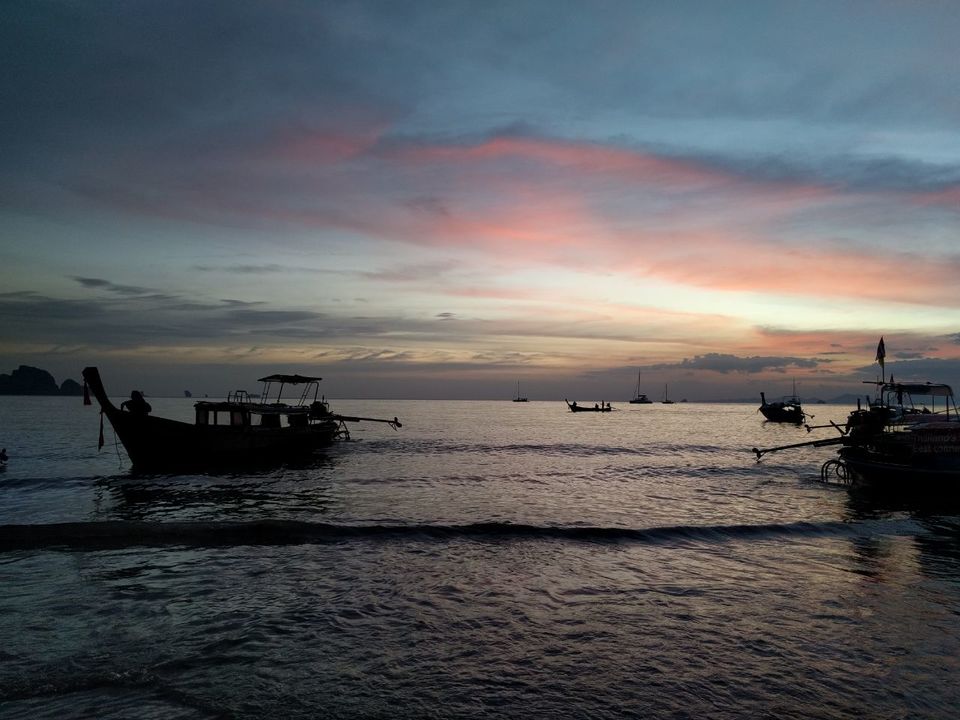 Day- 7 and 8- Krabi to Bangkok (local flight, Thai Lion) to Pattaya (2-hour drive from Bangkok to Pattaya)
Stay: A-One star hotel- a beautiful property which motivated us to really dress up for the night!
Pattaya City is a called a resort city of Thailand. This has to be the brightest, most glittering and bustling of tourists. Explore the food, enjoy the walking street, get a tattoo and of course some massage.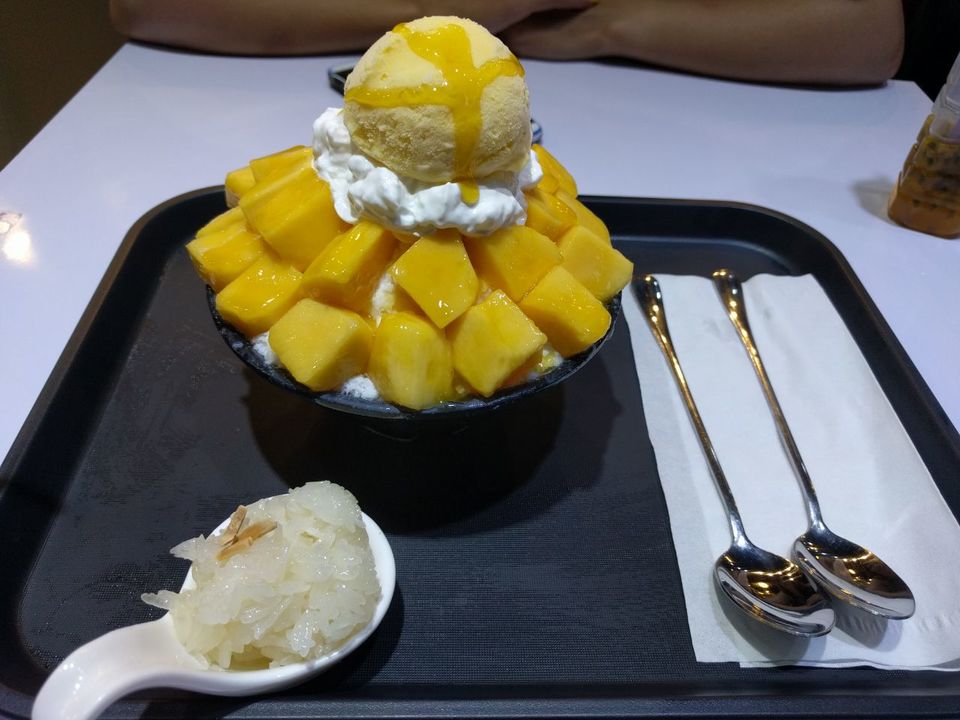 Day 9 and 10: Pattaya to Bangkok to Delhi
Stay at Bangkok: http://www.thongtaresortandspa.com/ (Hit-very near to airport and has a shuttle from and to airport & big spacious rooms, Miss- Poor wifi)
So, finally we reached Bangkok only for one mission- Shopping! Indra market for electronics but the best had to be Jatujak weekend market and then the streets outside Central mall. Go with big bags to carry your stuff as it is a heaven for great stuff at amazing prices.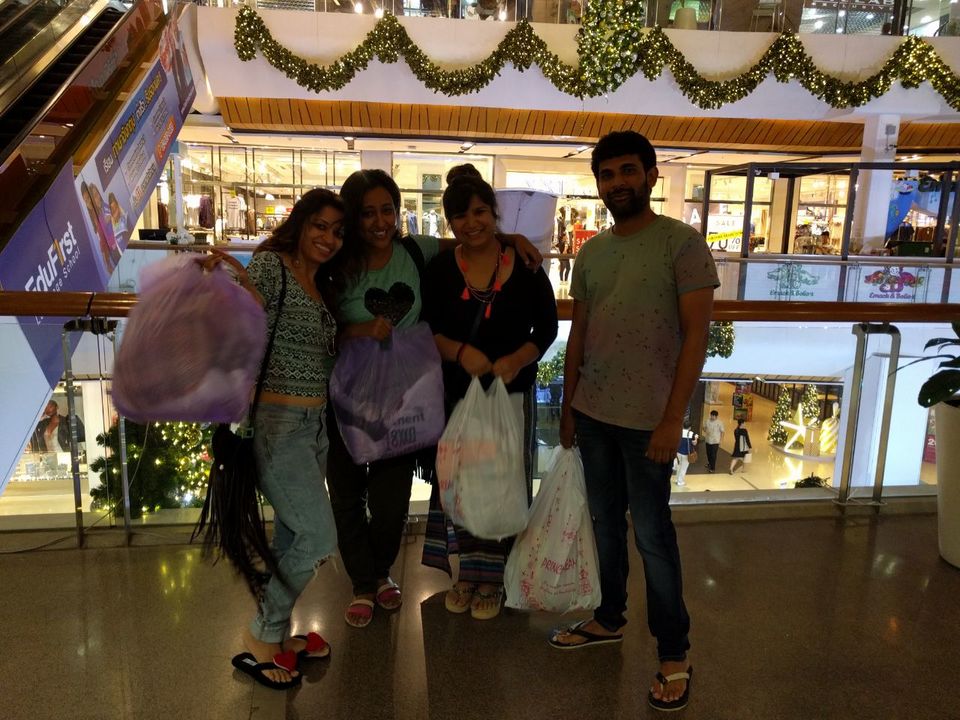 Thailand is amazing- tropical beaches, mountain, caves, using every single mode of transportation, the friendly people and fiery food- it has something for everybody! Gorge on the Thai food, understand the Buddhist culture, meet other backpackers, enjoy the local buying at 7/11, see how sex tourism influences certain cities and you will end up coming back here again and again!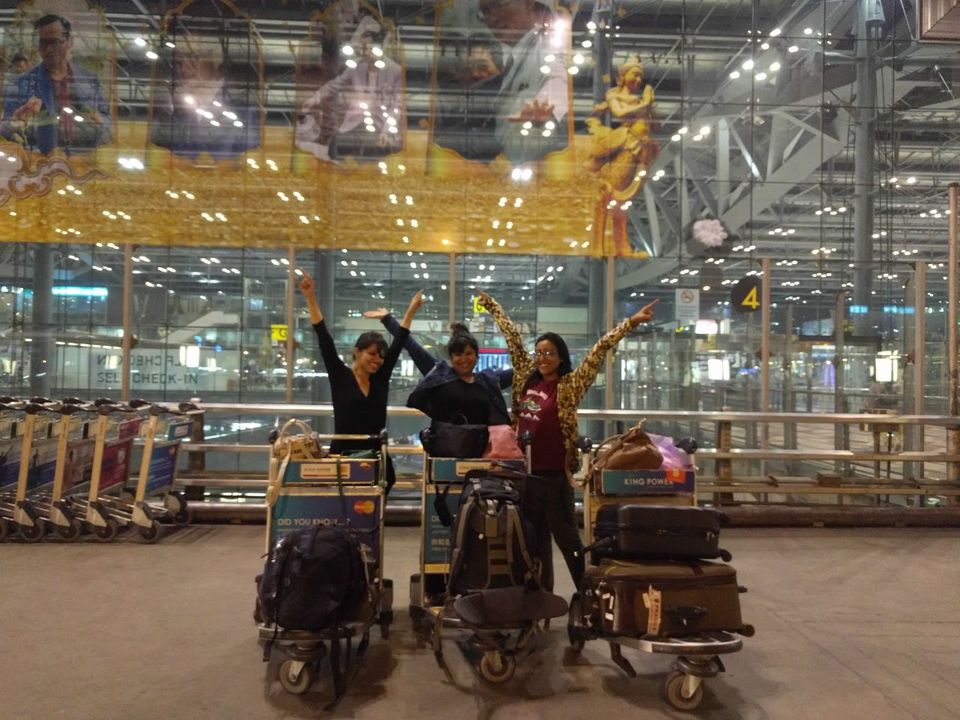 I will definitely be back soon.. cos 10 days will never be enough for Thailand! Kòp kun Thailand! Kòp kun!