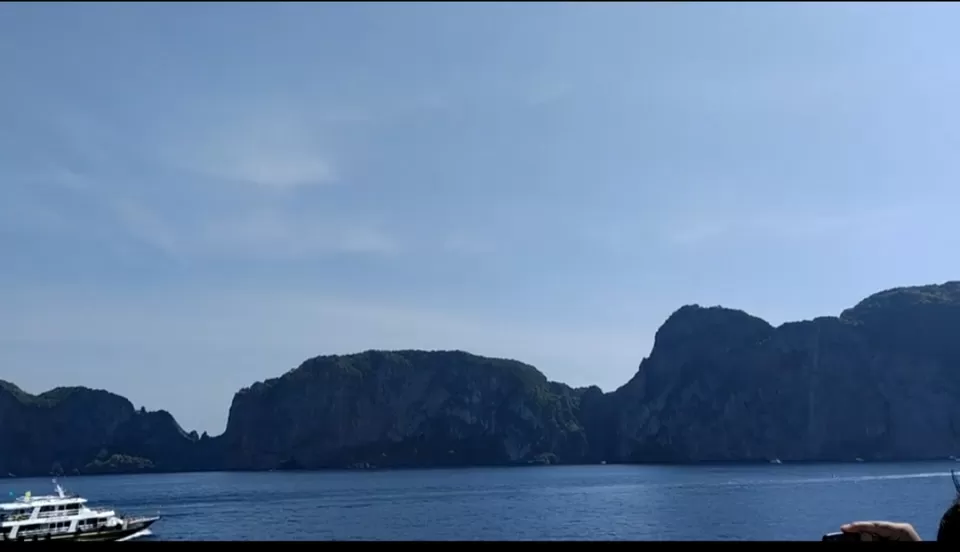 PHUKET, this name is very common and famous among the people who plan their trip to Thailand. Because it is the biggest Island of Thailand and sits on the Andaman sea. The nearest province to the north is Phang-nga and the nearest provinces to the east are Phang-nga Bay and Krabi . Phuket lies to the southern province of Thailand.
Phuket has a large Chinese influence, so you will see many Chinese shrines and Chinese Restaurants around the City. A Chinese Vegetarian Festival is held there every year. While the Chinese community is quite big, there are many other ethnicities bringing all their traditions and festivals from all over the world to Phuket.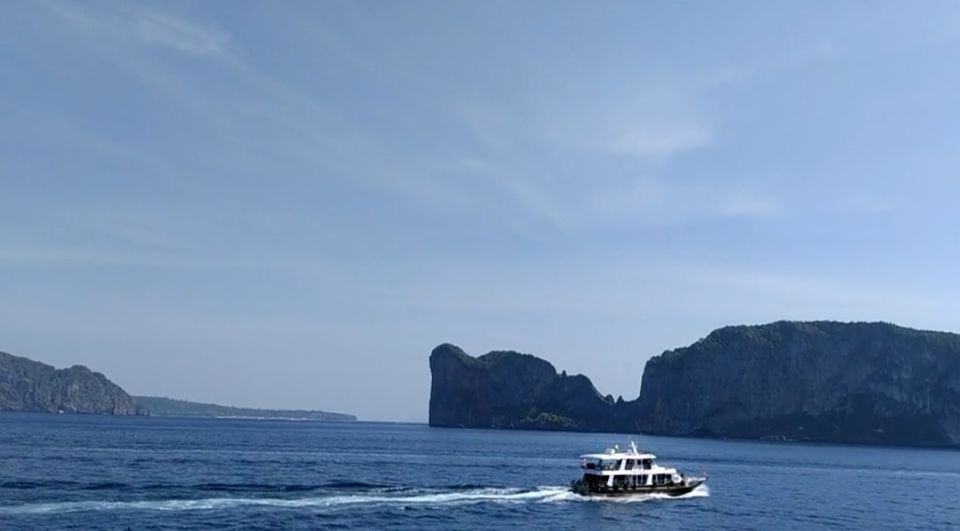 The night life of Phuket is also sizzilating. So many shops, pubs, night clubs are there as well. The most famous WALKING STREET KNOWN AS BANGLA WAKING STREET is famous for street food stalls, night clubs and discos. On the street you can see ladyboys as well wooing you for taking photos with them but in exchange of 20 bhatts.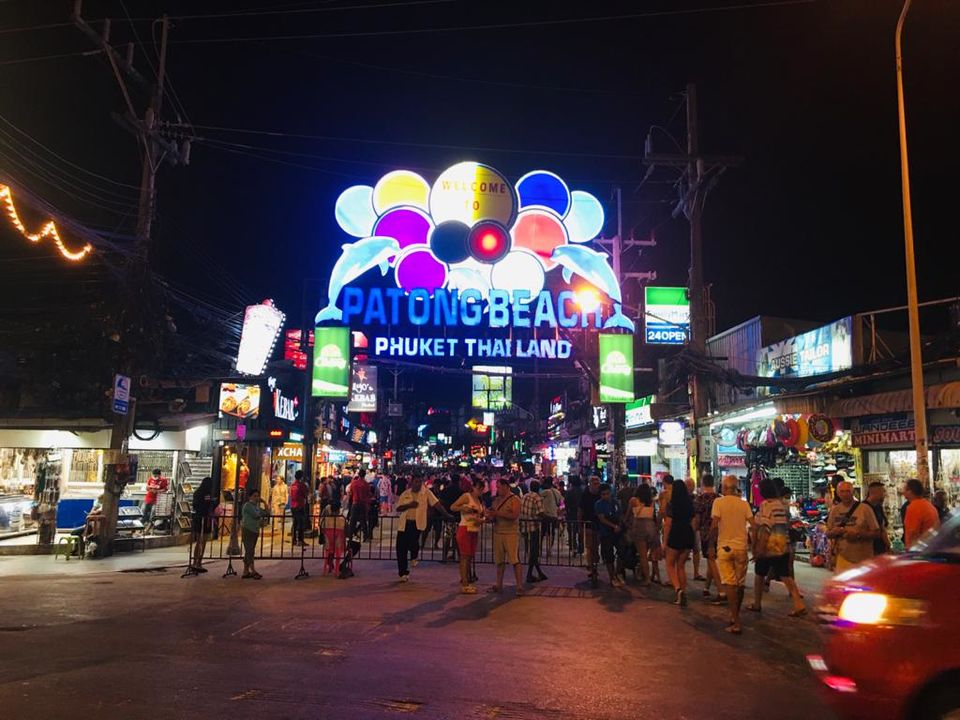 Now lets begin our journey to the two famous islands of Phuket -
Ko Phi Phi Don is the largest and most populated island of the group, although the beaches of the second largest Ko Phi Phi Le are visited by many people as well. The islands are reachable by speedboats or long-tail boats most often from Krabi town or from piers in Phuket Province.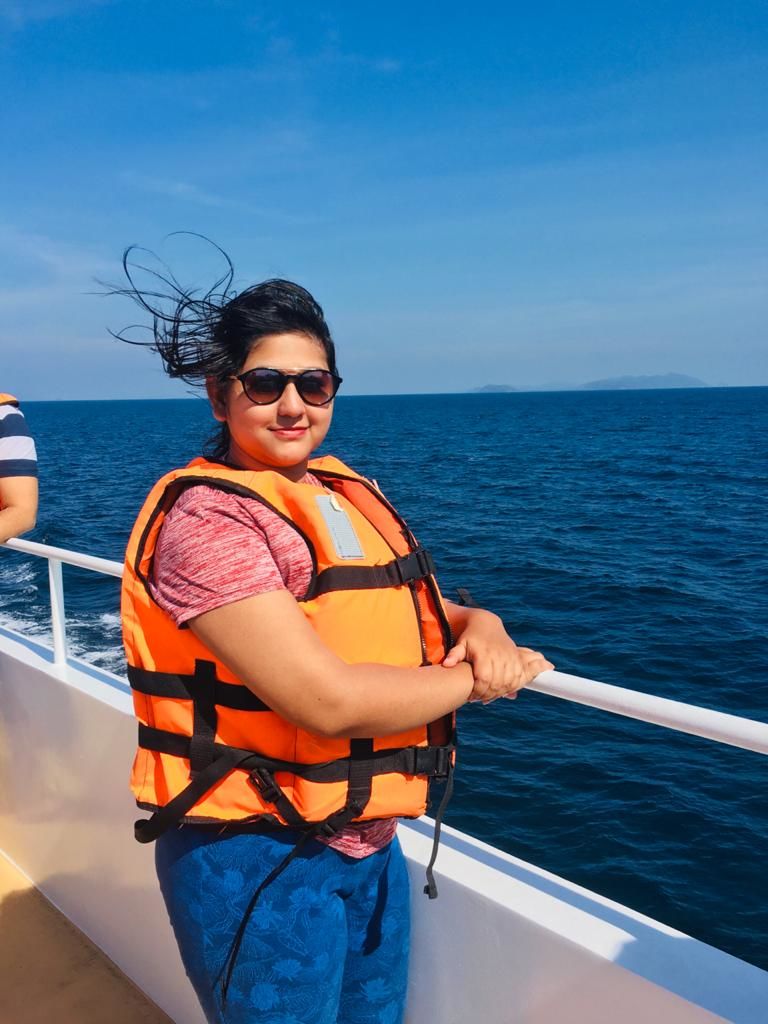 EXPERIENCE WHILE GOING TO THESE ISLANDS:
We have gone there via Sea Angel Cruise Ride from Ao Nang beach of Phuket in the morning. Deep blue sky along with crystal clear deep blue water in the middle white watery foam of waves make our whole journey exciting as well as memorable. Slowly we were able to see many small islands and our guide of the cruise informed us that those islands were KOH SAMAH BAY, KHAI ISLAND, BAMBOO ISLAND, MONKEY ISLAND, KOI PHI PHI LE AND KOH PHI PHI DON.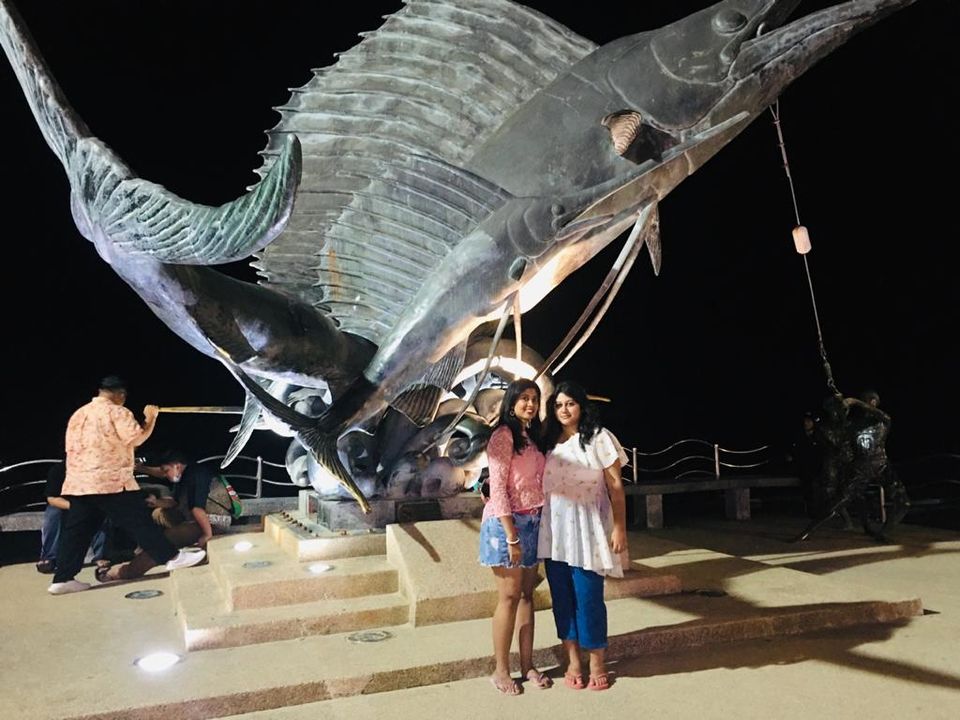 But unfortunately, we were able to enjoy the beauty of KOI PHI PHI DON only as Thai Government had restricted the entry to the rest of the islands by boat because of the disruption of marine ecology of those islands. That is why, we saw MAYA BEACH, the shooting place of the movie " The Beach" from the boat on our way.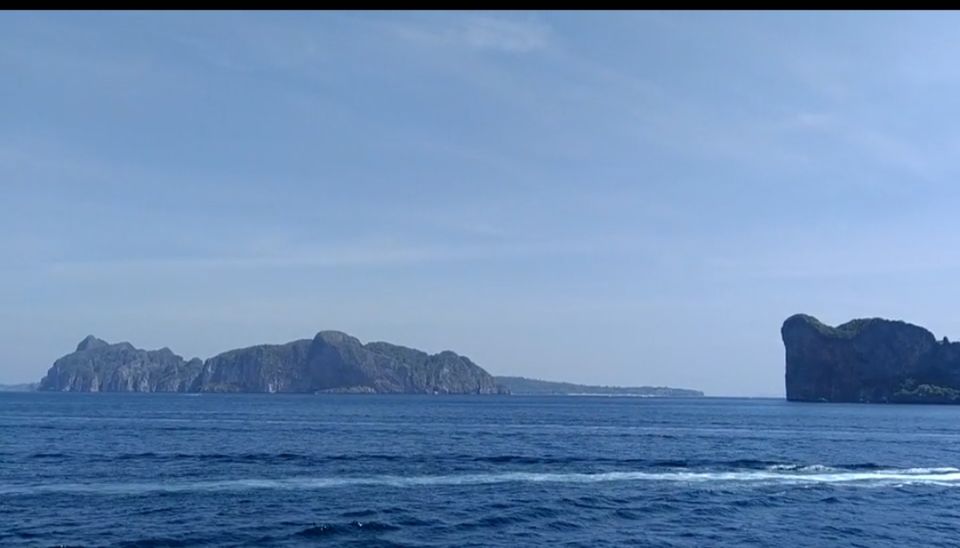 Then we saw, PILEH LAGOON - surrounded by green mountain and blue sea. Viking's cave was the natural karst topography formed due to limestone as well as stalagmite rocks. MONKEY ISLAND was famous for snorkelling.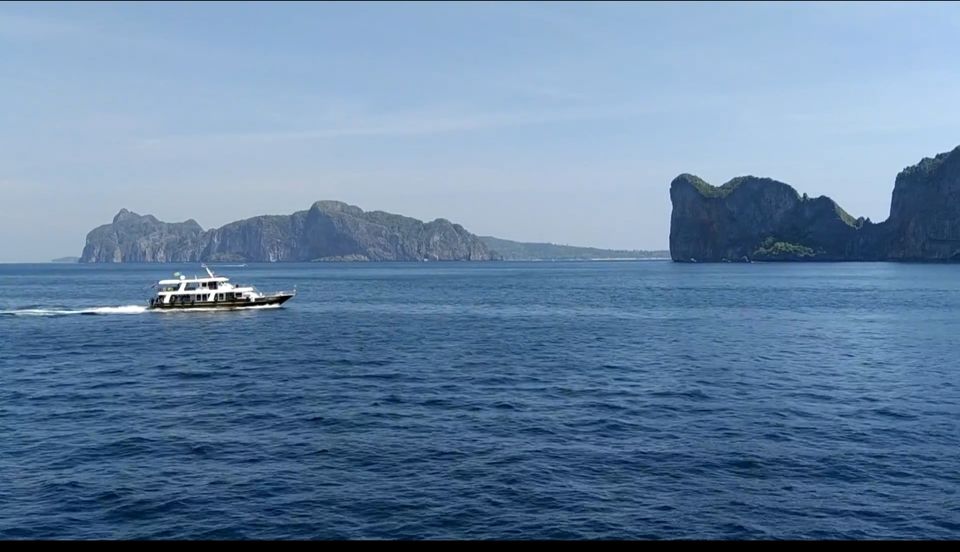 KOH PHI PHI DON has lovely fine white sand and shallow clear water where you can see many small small colourful fishes. These islands are famous for photo shoots, shootings and pre wedding photo shoot as well. The scenic beauty of these islands are indeed charming.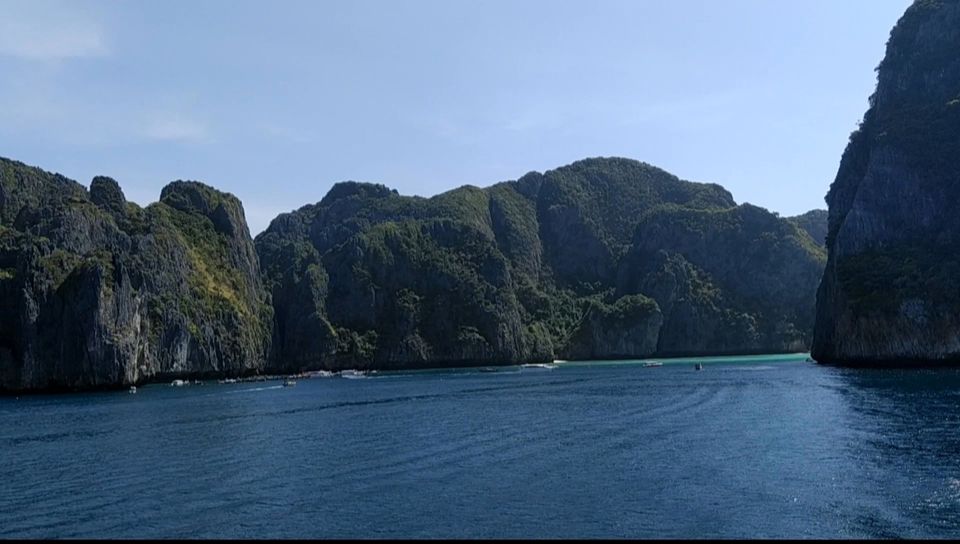 HOW TO REACH THERE:
PACKAGE COST:
1. Best Of Phuket And Krabi Tour Package 6D/5N INR 28,990 (per person.) - inclusion, meals, stay, sightseeing and transport.
2. Best Of Phuket And Krabi Tour Package 5D/4N INR 24,990. (per person)-inclusion, meals, stay, sightseeing and transport.
3. Thailand Honeymoon Special - Bangkok, Phuket & Krabi 8D/7N INR 43,990 (per person)- inclusion, meals, stay, sightseeing and transport.
4. Thailand Odyssey by Flight | Bangkok, Phuket & Krabi 8D/7N INR 54,999 (per person)- inclusion, meals, stay, sightseeing and transport.
5. Offshore Romance - Phuket & Krabi, 8D/7N INR INR 45,500
(per Adult) -inclusion, meals, stay, sightseeing and transport.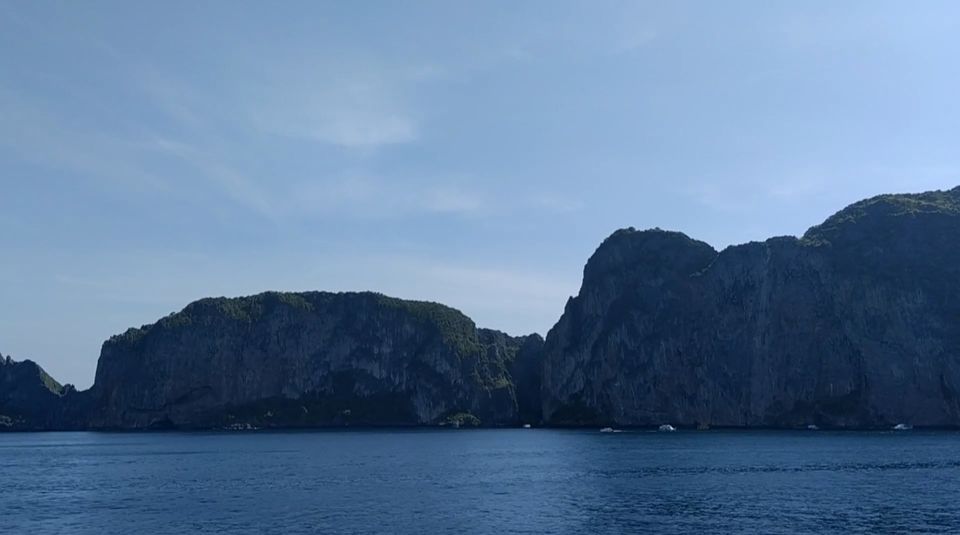 Whether its for honeymoon or family tour, Thailand always has a charm and never goes out of one's bucket list.
Follow my tripoto account for more interesting stories and amazing travel stories and experiences.. https://www.tripoto.com/profile/sohiniroymitra39367305.