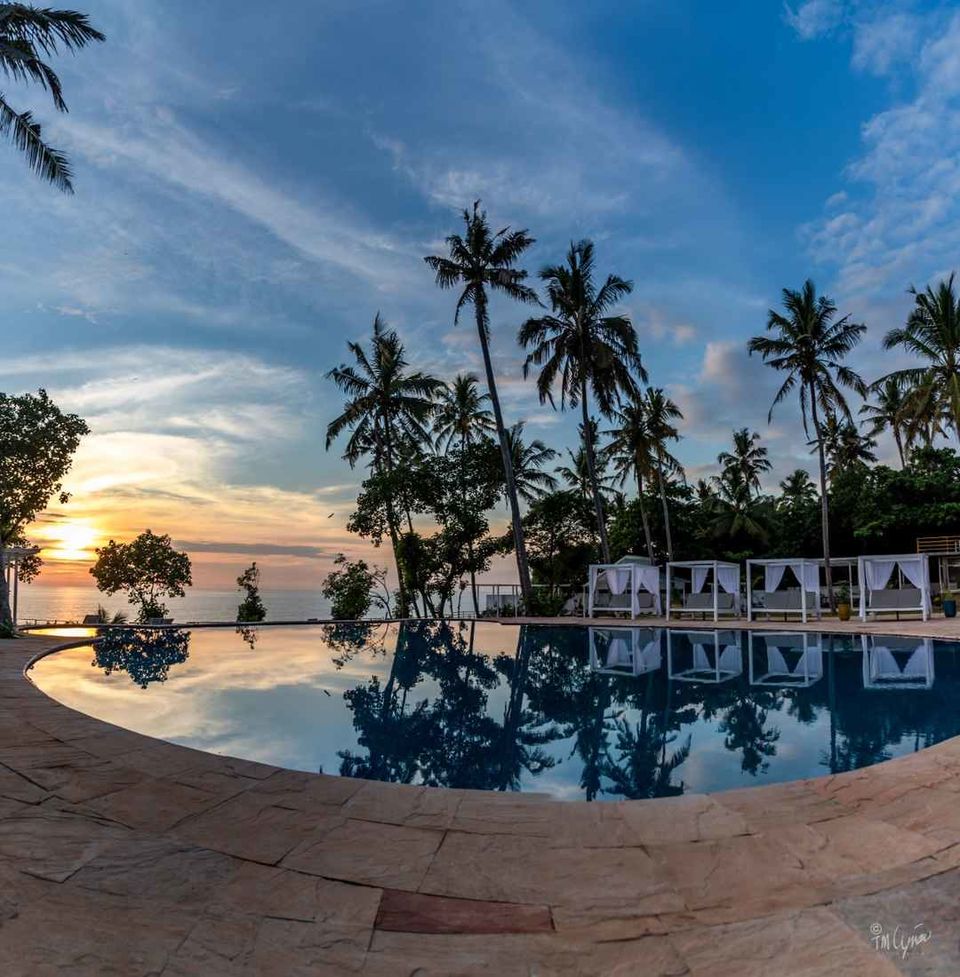 A cozy room with an incredible view of the sea. Cool waves lapping at my feet. Chilling at the pool with drinks. Sitting along the cliff, watching mesmerizing sunsets with my partner. And, beautiful white theme décor to make sure that a photo taken in any corner is simply stunning.
This was my dream vacation, and we made it come alive at Elixir Cliff Beach Resort and Spa in Varkala.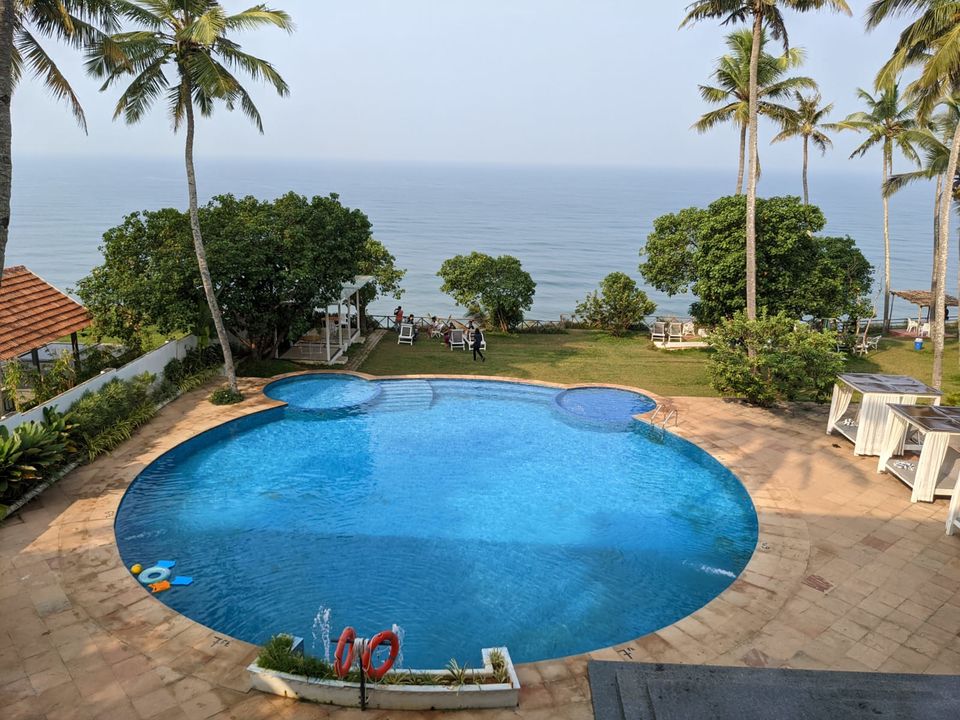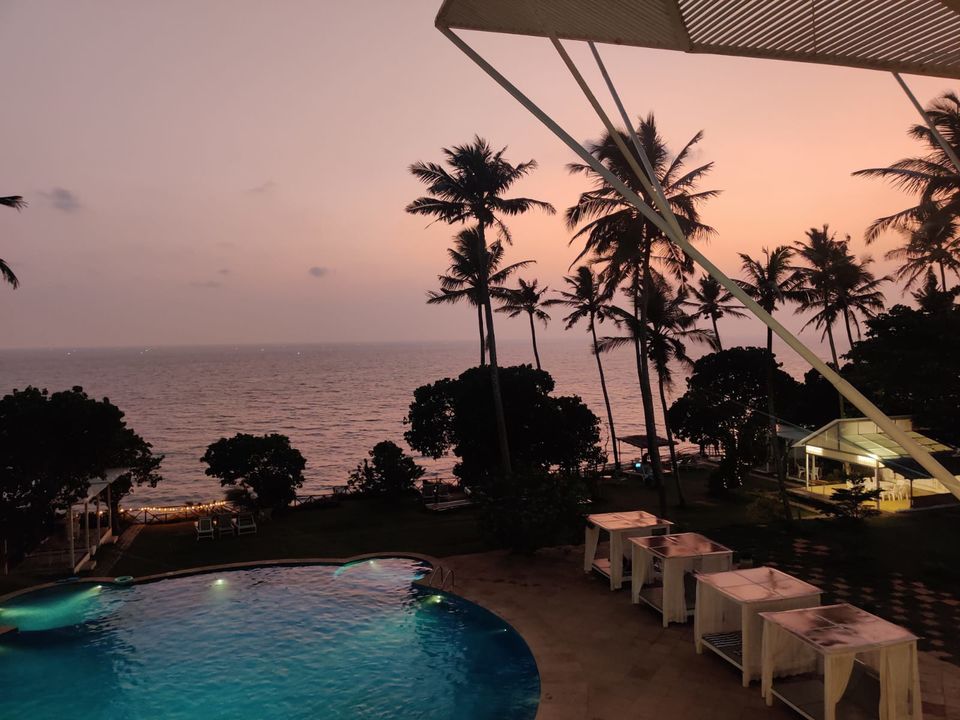 About the Property
The resort is perched on the edge of a cliff, making it a perfect vantage point for viewing the Arabian sea down below, and the sunsets from above
Rooms
The property has 3 variants of rooms- Garden View, Deluxe Sea View, and Jacuzzi Sea View Suite Room.
We stayed in the Deluxe Sea View Rooms on the 2nd floor of the property, because the rooms in the middle of this floor have the best views.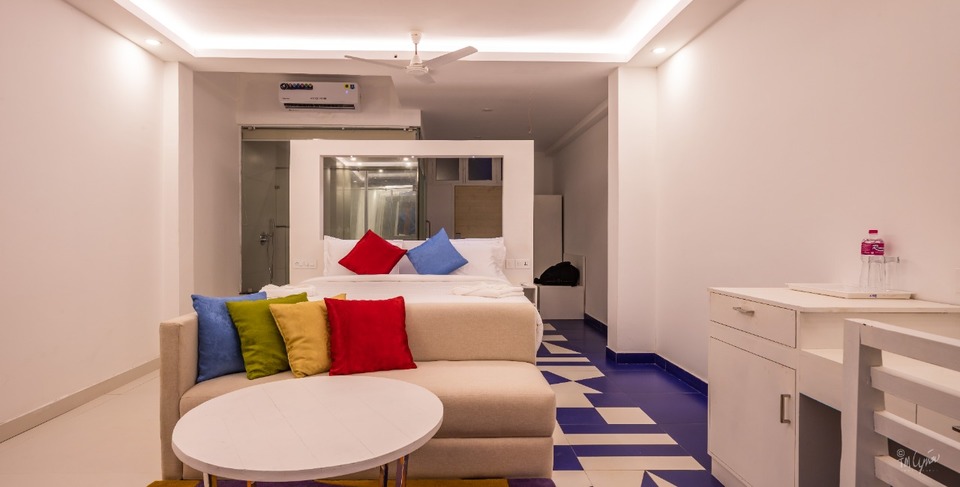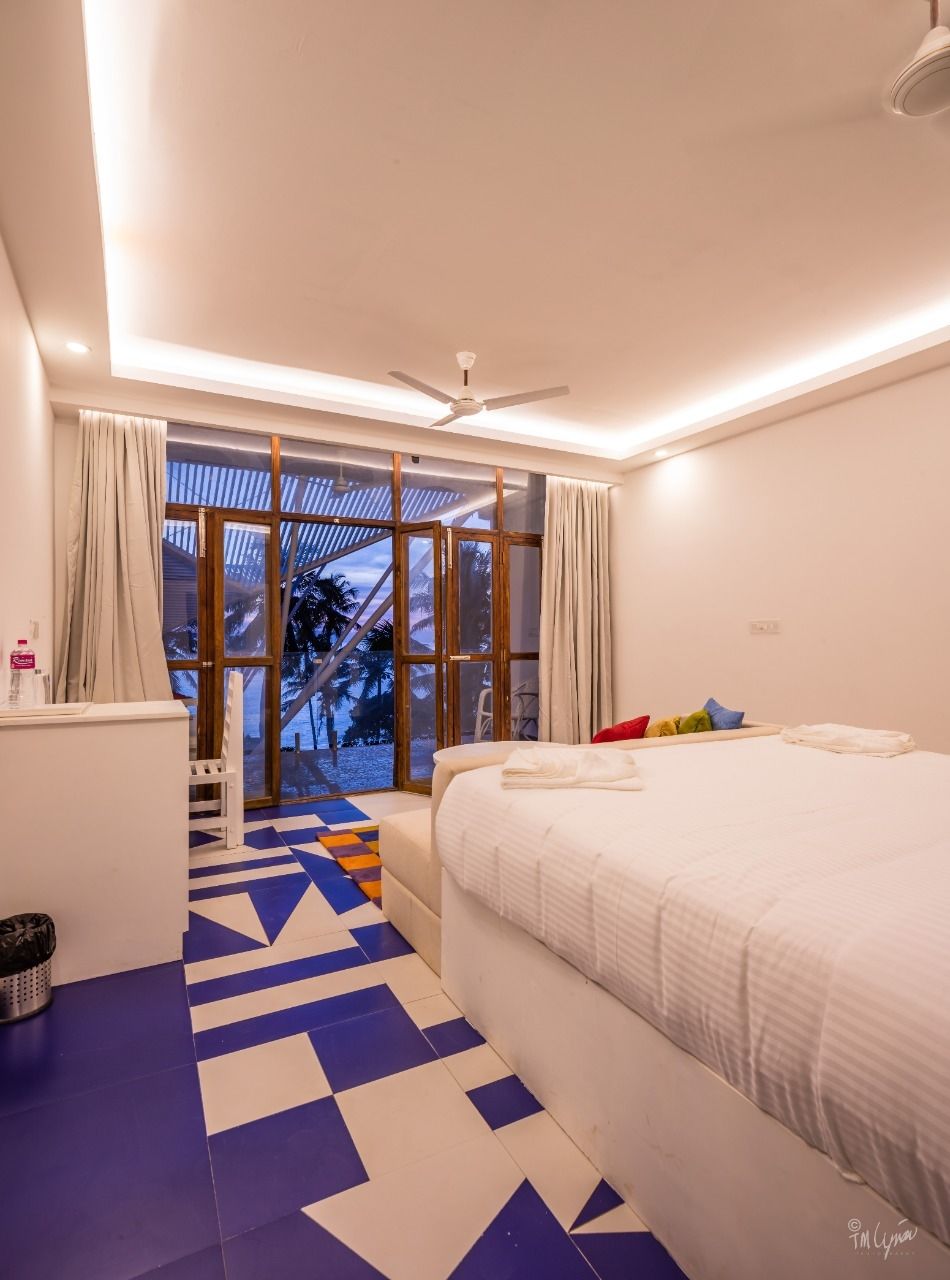 The rooms are cozy, with a balcony overlooking the pool and the sea. They have air conditioners, a small sitting area inside the room, a flat screen TV(showed only Malayalam channels), an electric kettle with tea, coffee sachets, and toiletries.
Things to Do
1. Swimming: Splash around in their pool to cool off. Lounge in their pool chairs and gazebos.
2. Sunset: Enjoy a romantic sunset. The resort can also arrange a candlelight dinner for you and your partner.
3. Private Beach: Enjoy access to their private beach. The path cuts across the cliffs and leads to a pristine stretch of sand.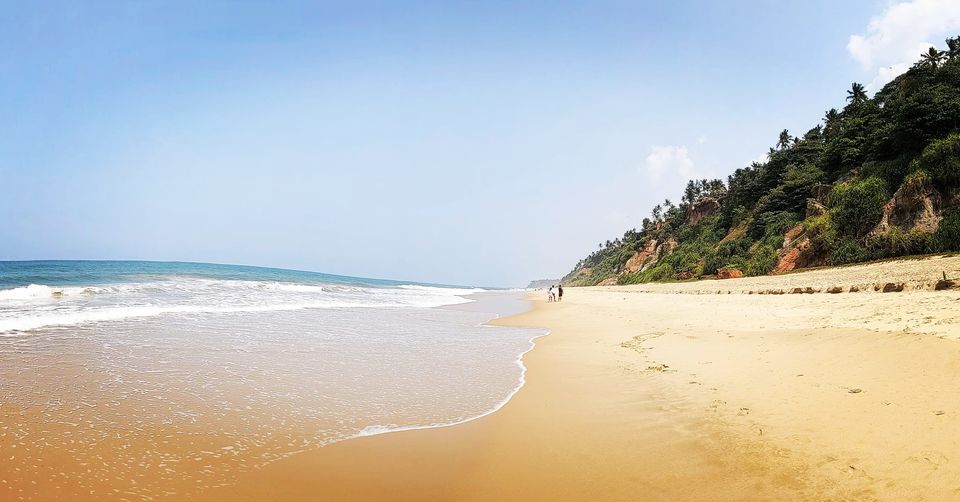 4. Surfing: They have their surfing school as well, and can organize surfing sessions or lessons
5. Sunrise Cruise and Water Sports: Sunrise cruise and some other water sports may be organized through tie ups with operators
6. Varkala Cliff: The resort is located around 3km from Varkala Cliff and Beach. So you could take an auto to the cliff, admire the views, shop till you drop and eat at one of the numerous cafes.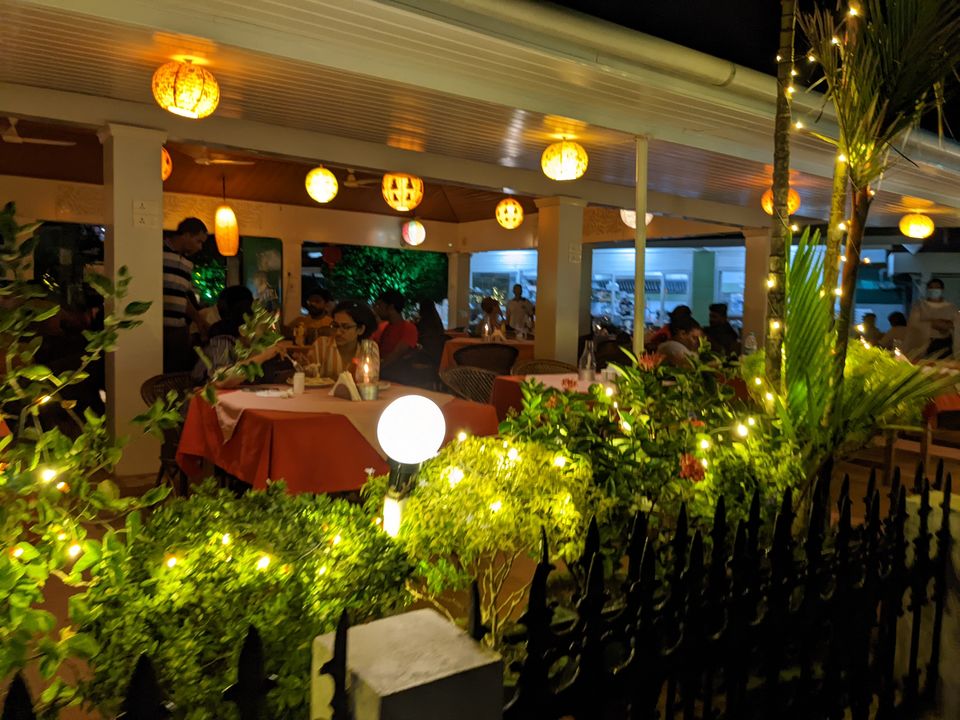 Ideal For:
Couples, Families
How to Reach:
By Train: It has its own station-Varkalasivagiri. The resort is 3 km from the station.
By Flight: The nearest airport is at Thiruvananthapuram(40 km).
By Bus: Buses to Varkala are available from Bangalore and other major cities in Kerala.
Tip:
If you're driving from Thiruvananthapuram to Varkala, choose the coastline road rather than the highway. It's absolutely picturesque, with the sea keeping you company.
Best Time to Visit:
November to February.
Booking Details:
Rooms start at Rs. 8000 plus GST. However, do check with the hotel for discounts. We got a great deal for a large group.
For booking and other information, visit their website: https://www.elixircliff.com/
If you are headed to Varkala, then this would be the perfect place to enjoy your beach vacation.
You can also check out this Varkala guide on Tripoto. Think we missed out on something? Tell us about it in the comments below.