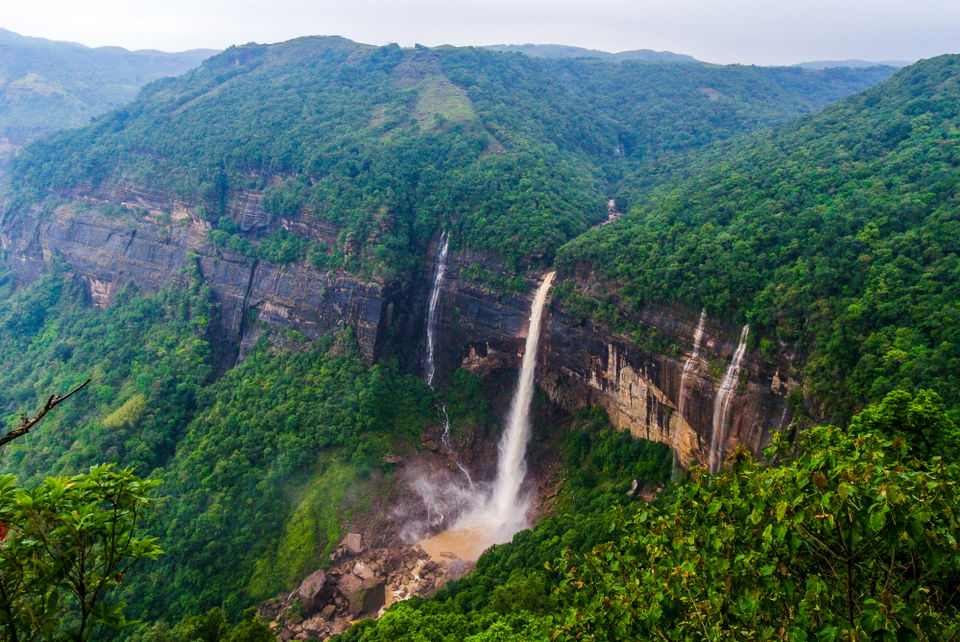 One of them is India, a spectacular and extremely exciting destination, whose journey requires special planning places to visit in India in August.
There are countries that raise conflicting feelings, corners that exert a powerful fascination on travelers but, in turn, arouse numerous misgivings.
Beyond taking into account bureaucratic procedures, travel, accommodation or visits that one wishes to make, India requires additional mental preparation.
The cultural differences are abysmal and customs often cause a real shock to the western tourist. Knowing them in advance and taking them into account will help you, no doubt, to live better and enjoy the trip more intensely.
Places to visit in India in august are as follows:
1. Munnar, Kerala
Munnar has become a destination for the whole season. It is one of the best place to visit in india in the month of august without rain. The tourist season in Munnar, like all other popular tourist destinations in Kerala starts from August and runs until March. Munnar is less crowded from June to July, during the monsoon season.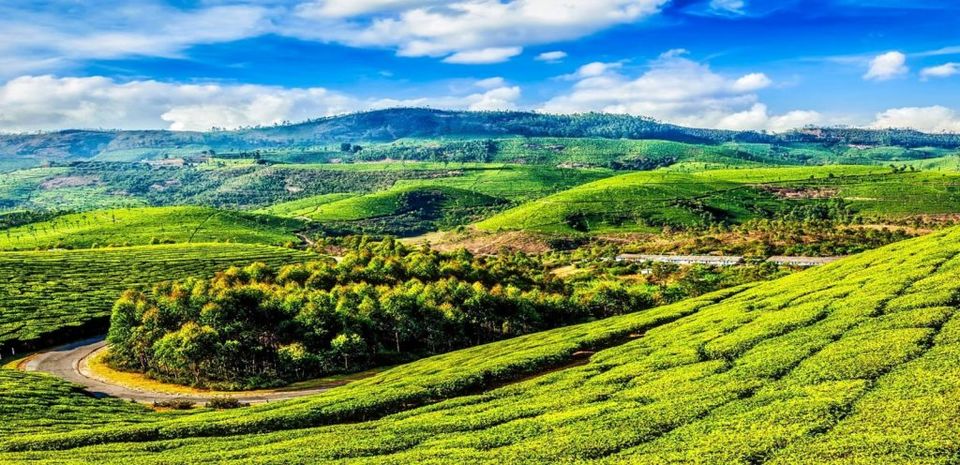 From Munnar, you can do 3 important tours. One that goes in the direction of Mattupety, another in the direction of Coimbatore and another road to Kochi, which was just where we came from. You can also read about hill stations in Kerala.
Popular Tourist Attractions:
Cheeyapara Waterfalls
Pothamedu ViewPoint
Attukad Waterfalls
Popular Things to do:
Hiking
Rafting
2. Pondicherry
It is known as Pondy colloquially and is a unique urban jewel in this part of Asia. Despite its small size, Pondicherry was the largest French colony in India. It is the coolest place to visit in august with your friends in india.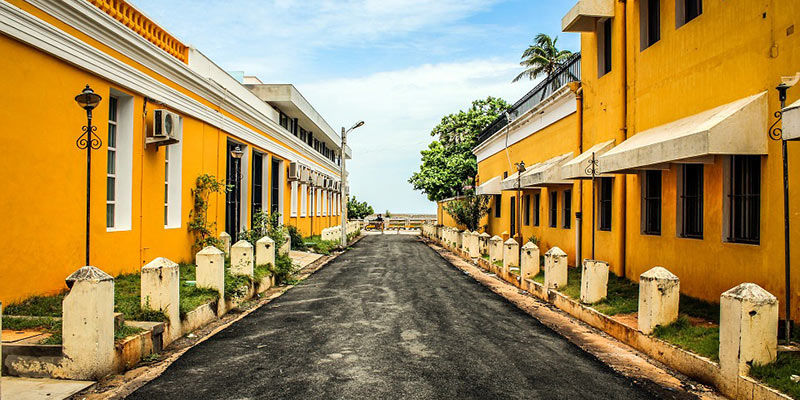 This city has a great history for its commercial and military importance at the time, and the gala influence is present throughout the city.
Popular Tourist Attractions:
Church of the Sacred Heart of Jesus
Sri Manakula Vinayagar Temple
Monument to the Fallen in Pondicherry
Popular Things to do:
Explore the heritage
Shopping places in Pondicherry
Visit Auroville
Experience folk art
3. Coorg, Karnataka
It has been blessed by abundant and beautiful nature. recognized as Kodagu and located in the heart of antique mountains, which guard the southernmost part of the state of Karnataka.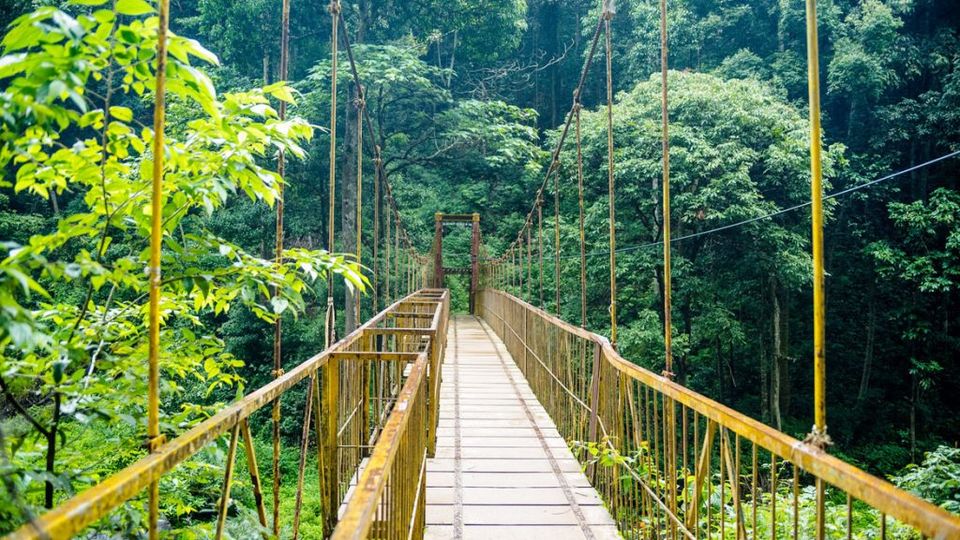 This is an area of ​​great beauty, with its rugged terrain, green valleys and lush forests, Coorg offers a splendid panorama and a destination of matchless adventure.
Popular Tourist Attractions:
Abbey Falls
Iruppu Falls
Raja's Seat
Tadiandamol Peak
Popular Things to do:
Camping
Trekking
Homestay in Coffee Estate
Cottage Style Homestay
4. Diu
Diu is a coastal city at the eastern end of Diu Island, India. A bridge connects the island with the state of Gujarat.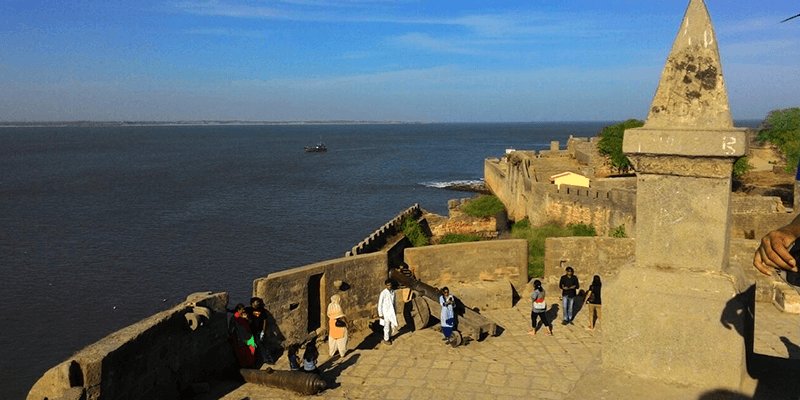 Diu Fort, a 16th-century Portuguese citadel, offers views of the Arabian Sea, a lighthouse and canyons.
Popular Tourist Attractions:
Vanakbara Beach
Jallandhar Beach
Chakratirth Beach
Dinosaur Park
Popular Things to do:
Rent a bicycle for Rs 50 to explore Diu at your leisure
Enjoy the sound of waves crashing at the Gomtimata Beach
Late night parties at beaches
5. Kanyakumari, Tamilnadu
There are no words that can fully describe the beauty of Kanyakumari and it remains one of the most popular tourist destinations in South India.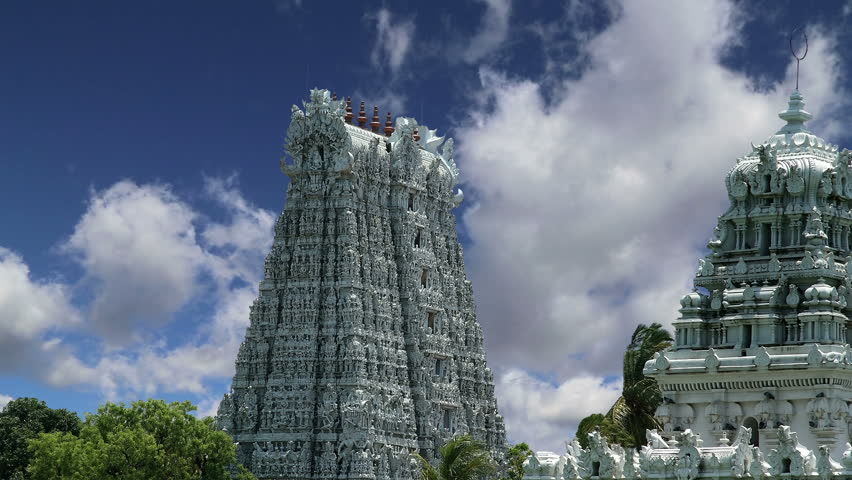 Located at the southernmost tip of the Indian continent, it is magnificent places of great natural beauty where you can see the deep blue waters of the ocean meet the horizon.
Popular Tourist Attractions:
Annamalaiyar Temple
Vivekananda Rock Memorial
Sunset viewpoint
Thiruvalluvar Statue
Popular Things to do:
Boating
You can eat south Indian dishes
Night beach parties
Enjoy the greenery
rafting
6. Kumarakom, Kerala
The town of Kumarakom is a group of small islands in the south lake stagnant waters and Kumarakom is a well-known tourist place in Kerala.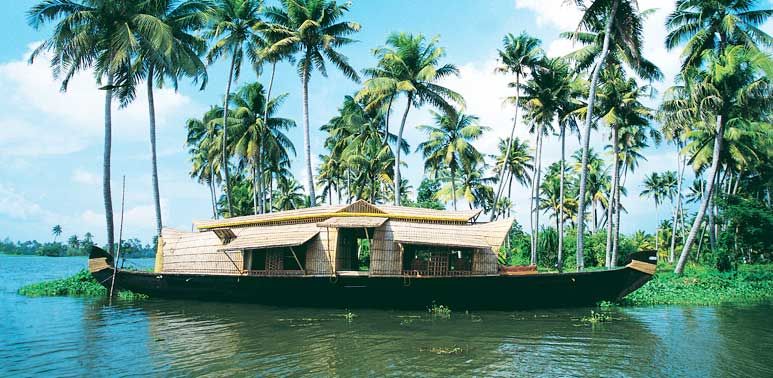 Kumarakom Village is a peaceful, green and quiet region, with numerous palm trees and shallow watercourses and is located at a distance of 15 kilometers from the city of Kottayam. Kumarakom's most famous tourist attractions are the bird sanctuary and standing waters.
Popular Tourist Attractions:
Ettumanoor Mahadeva Temple
Sree Kumaramangalam Subramanyaswamy Temple
Kumarakom Bird Sanctuary
Popular Things to do:
Kathakali, the traditional theatrical art of Kerala
Hiking
7. Tamil Nadu
Kodaikanal, called the princess of the hill stations in India, was our second city in the Tamil Nadu region. The landscapes of this small city located at more than 2000 meters of altitude enamored us from the first moment.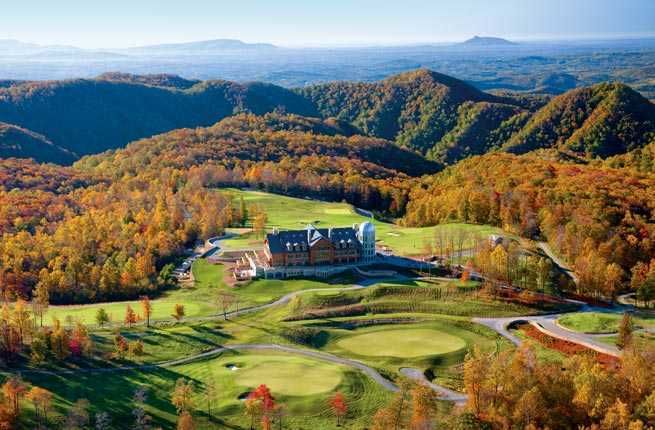 Kodaikanal was a retreat zone for the British, who chose it to escape the stifling heat of other cities in the country. Currently, it is one of the places that receive more local tourism and is the perfect destination for honeymoon trips in India.
Popular Tourist Attractions:
La Salette Shrine
Vattakanal Waterfalls
Dolphin's Nose and Echo Rock
Kodaikanal Lake
Popular Things to do:
Boat tours
Water sports
8. Goa
This place is called Portuguese India and it is not for less, this is where the old Portuguese settlers arrived and where you can find more churches than Hindu, Buddhist temples or even mosques and tourist places to visit in Goa.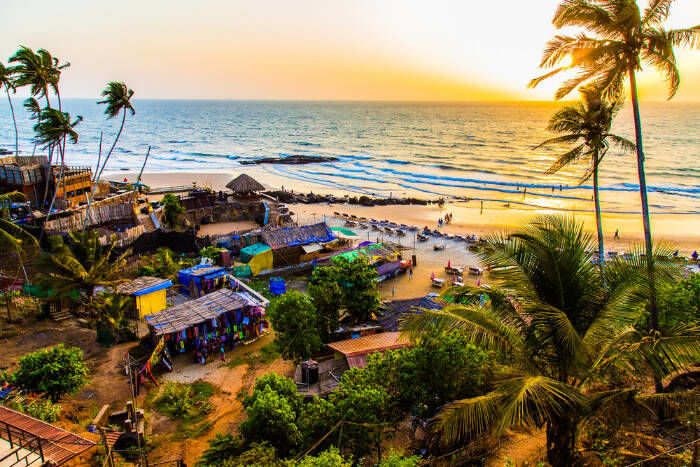 It is very different from India that one has in mind, much less congested, with moderate traffic and even few tuk-tuks circulating.
Popular Tourist Attractions:
Church of San Francisco de Asís
Church of Our Lady of the Immaculate Conception
Shree Manguesh Shantadurgai Pradanna Temple
Dudhsagar waterfall
Popular Things to do:
Spend a day on a virgin beach
Explore Dudhsagar waterfalls
Visit of a spice plantation
Taste Goan's delicious cuisine
9. Ladakh, Jammu, and Kashmir
The region of India where cultures merge and the mountains rise up to touch the sky is a magical place that will make you feel free, where the air is pure and the rivers come down hard. It is the best place to visit in india in august with family for weekend.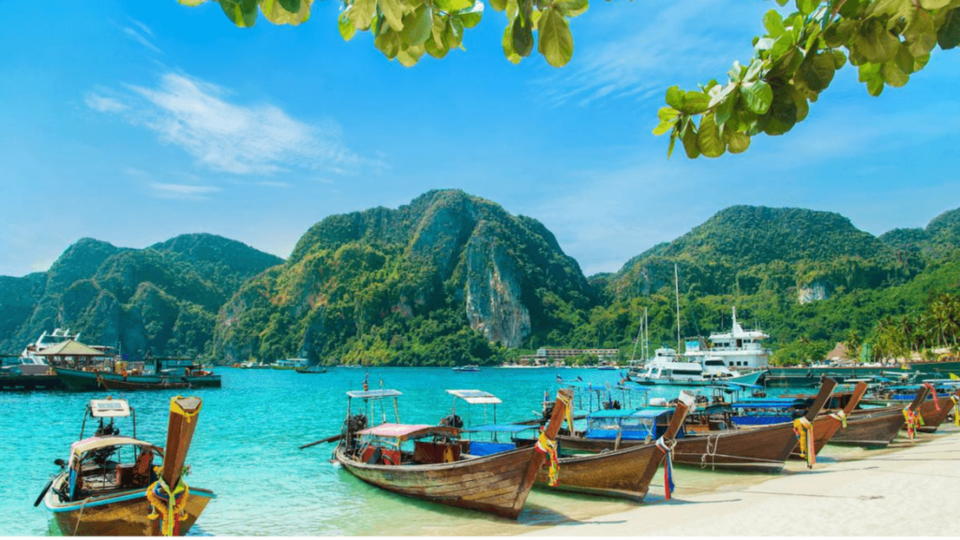 Known as Little Tibet, the thousands of refugees who live here get for a moment that you forget you're in India. The eyes of its people are more torn; the Buddhist monasteries replace the Hindu Temples and the monks the Gurus.
Popular Tourist Attractions:
The palace of Leh
The valley of Nubra
The Zanskar valley
Zanskar monastery
Markha valley trekking
Popular Things to do:
Biking
Trekking
camping
10. Mount Abu, Rajasthan
Located near the Sirohi district between the Aravali mountain range, creating a beautiful setting paradox, Mount Abu is the only hill station is the state of the Rajasthan desert.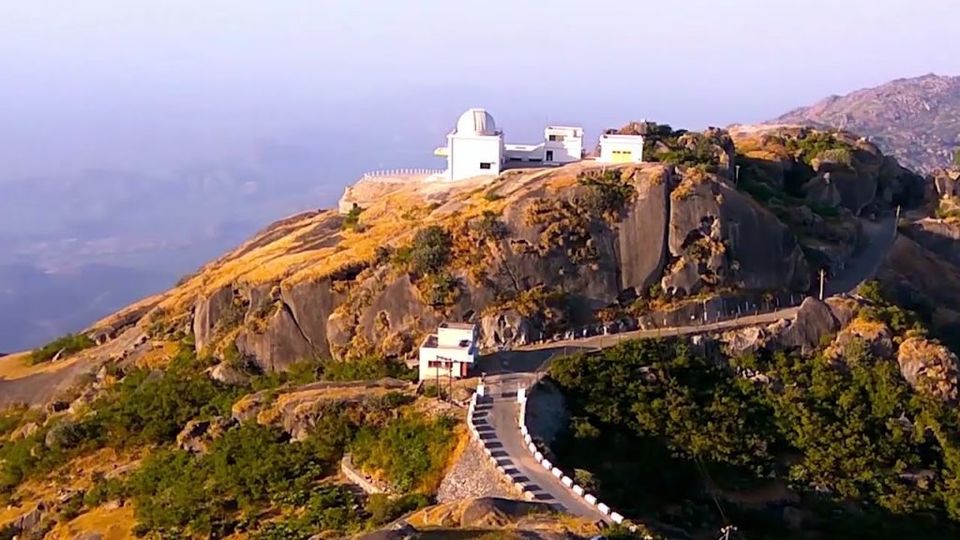 Its altitude is around 1,220m above sea level and can be visited throughout the year due to its pleasant climate
Popular Tourist Attractions:
Jain Dilwara Temples
Nakki Lake
Guru Shikhar
Mount Abu Wildlife Sanctuary
Achalgarh Fort
Popular Things to do:
Shopping at Mount Abu Bazar
Hiking at Toad Rock
11. Mussoorie, Uttrakhand
Mussoorie is another very popular weekend destination for North Indians, as well as for honeymooners. One of the main reasons for this is because it has many facilities specially developed for tourists to get a cable car to Gun.
Hill, take pleasure in a beautiful nature walk all along Camel's Back Road, have a picnic in Kempty Falls, or trip a horse to Lal Tibba (the highest peak in Mussoorie). Mussoorie also offers a magnificent view of the Himalayas. It is the beautiful place to visit in august in india where you can spend more time with your family and friends.
Popular Tourist Attractions:
Kempty Falls
Company Garden
Mall road
Lake mist
Lal tibia
Popular Things to do:
Boating
Rafting
Fishing
Roller skating
12. Andaman
The Andaman and Nicobar Islands is an archipelago located in the Gulf of Bengal, in the heart of the Andaman Sea.
They are composed of more than 200 islands and islets and are part of the mountain range that runs from Indonesia to Burma but politically they are part places to visit in India in August.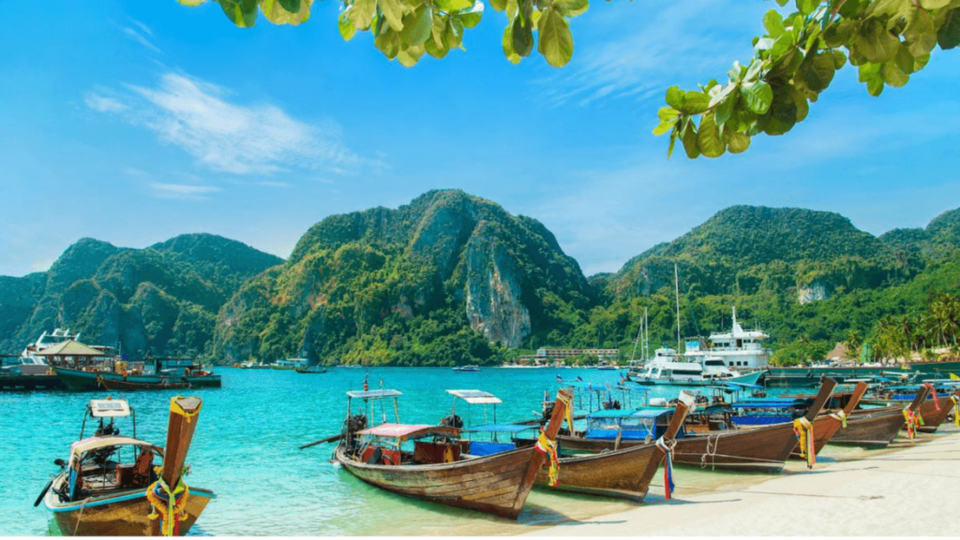 That they are Indian Territory is only a circumstantial matter. Although the islands were always populated by tribal groups it was the English who re-discovered them at the time of the East Indian Company.
Read more about Places To Visit In Andaman
Popular Tourist Attractions:
Ross Island
Barren Island Volcano
Mahatma Gandhi Marine National Park
Popular Things to do:
Diving
Snorkeling
Walks by the sea
Participation in the Cellular Jail Light and Sound Show
Drive the glass bottom boat
Seaplane ride
13. Auli, Uttrakhand
Auli is a well-liked skiing purpose in India because of its impressive slopes and spotless environment. Dotted with apple orchards, oaks and deodars, it is a popular hill town with numerous ski resorts situated amidst the Himalayan range. You can also visit these places to visit in India in august
Situated at 2800 meters on top of sea levels, it's the abode to stack ranges of Nanda Devi, Mana Parvat and Kamat Kamet. Various religious destinations are too speckled in the region of Auli.
Popular Tourist Attractions:
Gorson Bugyal
Chattrakund
Kwani Bugyal
Joshimath
Auli Artificial Lake
Popular Things to do:
Skiing
Rafting
Camping
Cable car ride
Explore
14. Bikaner, Rajasthan
Established in the 15th century, Bikaner is a fascinating city in the royal land of Rajasthan that is endowed with a rich history and a vibrant culture, along with a magnificent architecture that will impress you.
The city houses several important monuments, such as Fort Junagarh, Rampuria Haveli, and Lalgarh Palace, which not only tell the stories of the legendary past but also show the immaculate craftsmanship of the past era.
Popular Tourist Attractions:
Junagarh Fortress
Karni Mata Temple
Lakshmi Niwas Palace
Lalgarh Palace
Gajner wildlife sanctuary
Jain Temple Bhandasar
Popular Things to do:
Visit the famous camel festival.
Buy your heart at Kote Gate
Enjoy a camel safari in the Thar
Enjoy the taste of local cuisine.
We hope that we have covered all the Places to Visit in India in August.
This article was originally published at travlics.com.