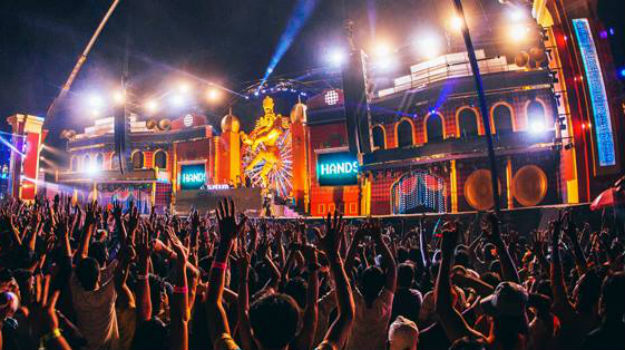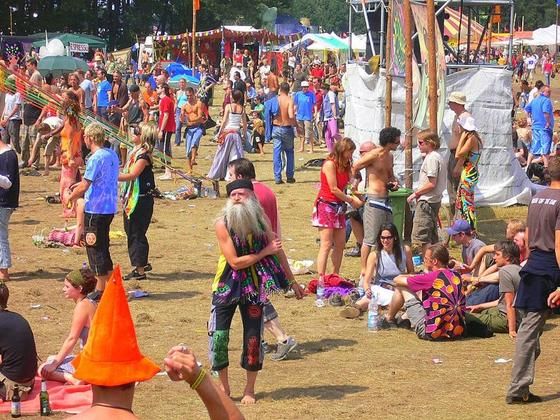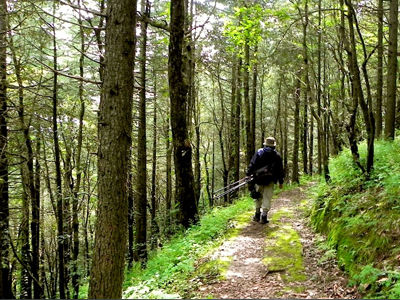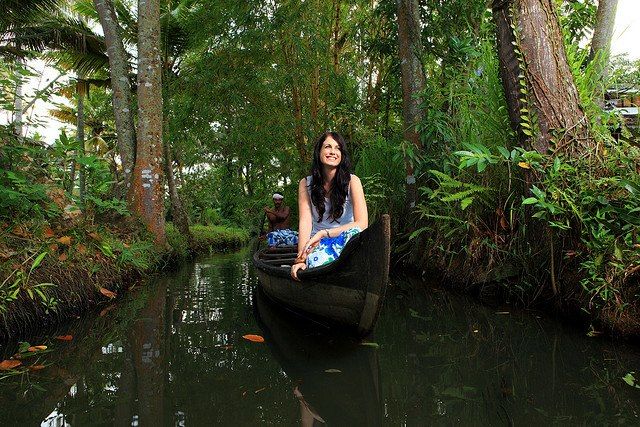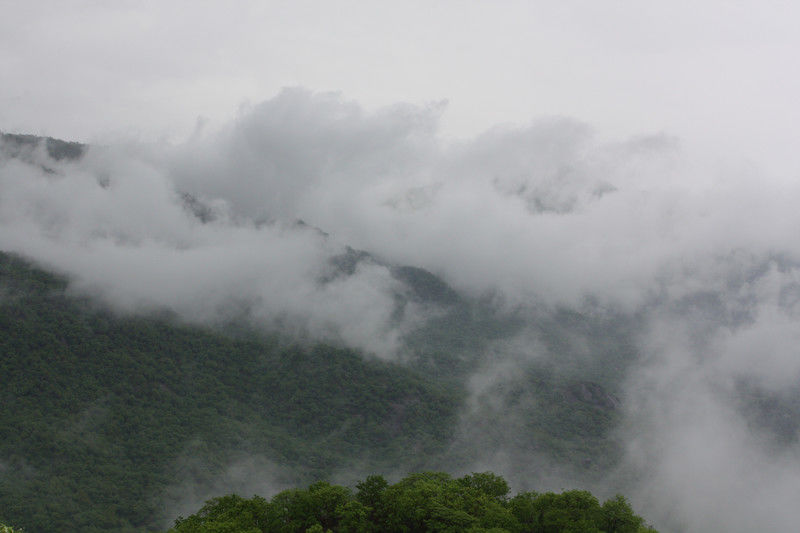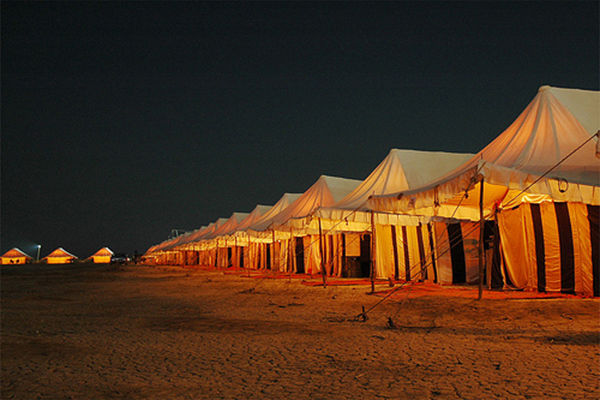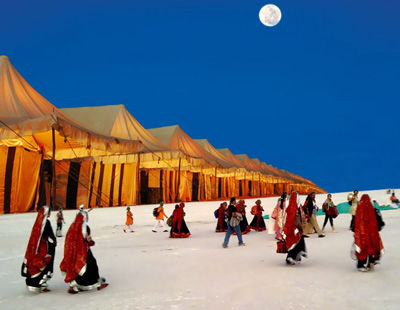 Almost everyone wants to plan a holiday in December, this month is one of the best one's to travel in, and hence almost everyone is thinking of places to visit in December in India. December changes the face of almost every city in India, making it more attractive and touristy. If you too are planning a trip in December and have come across huge lists of places to visit in India in December then here's a small shortlisted list of places you should consider.
1. Goa-
Goa is undoubtedly the best place to visit in India in December. It is one state that's on the bucket lists of many travellers. So one may ask what's so special about Goa In December. We'll tell you-
Paradise for Music Lovers- Late December becomes a paradise for music lovers in Goa, and this is why this state is on the top of many "places to visit in December in India lists". The energy that the music festivals here exhibit is unparallel and unmatched. Sunburn which is the largest electronic dance and music party in Asia is the highlight of all music festivals, making for a big attraction in Goa.
Unleashing the Party Animal- If you're a party hopper and wish to bring in New Year's with lots of music, dance, food and drinks then nothing comes close to Goa. This place is famous for it's happening New Year Eve's and Christmas parties.
Scintillating Food & Water Sports – Goa is a complete package for a holiday in December with mouth watering seafood and adventurous water sports. Candolim, Anjuna, Calangute, Baga and Vagator are some beaches where one can enjoy the best of both.
Goa definitely tops our "places to visit in India in December list".
2. Exploring Wildlife-
If you're a wildlife lover and want to witness the beauties of nature in it's best raw form then Wildlife Sanctuaries are one of the best places to visit in December in India. December is the month when animals come out during the noon to sunbathe in an otherwise chilly day so it's the best time to spot them. Here are a few must visit options if you're a wildlife freak.
Chail Wildlife Sanctuary- A former hunting ground for a Maharaja located a few hundred kilometres from Shimla, Chail is one of the best wildlife sanctuaries to visit in December. It boasts of amazing Flora & Fauna and species of the Wild Boar, Flying Squirrel, Indian Porcupine, Spotted Deer and much more. Chail will not only satiate the wildlife lover in you but also your adventurous side. The Gaura River flowing by Chail gives a perfect chance for angling. Bird watching is also one of tourist's favourite things to do here.
Kanha National Park- December is a good time to visit Kanha since during summers the scorching heat of the sun keeps animals taking rest under shady, lofty trees and bushes. Located in Jabalpur, Madhya Pradesh this reserve is home to around 300 species of birds along with the ever famous Royal Bengal tigers of India of course. The entire jungle safari experience here is a very fulfilling one indeed! Beautiful Flora & Fauna makes this place a treat for tourists and wildlife photographers.
Kumarakom Bird Sanctuary- Kerala is called nature's paradise and rightly so! Located in a village in Kerala, the Kumarakom Bird Sanctuary is more than heaven for bird watchers, wildlife photographers and even tourists in general. Visit here to experience a pleasant stay in a houseboat at the backwaters, peaceful nature and lots of serenity. Kerala, nonetheless is one of the best places to visit in India in Decemeber.
Wildlife Sanctuaries located in Central India like Bandhavgarh and Betla and The Sunderbans in West Bengal make for amazing tourist places to visit in December in India apart from numerous other sanctuaries and reserves that India is home to.
3. Mesmerising Mount Abu- Located in Rajasthan, Mount Abu is a gem of a place to visit during December if you're in India. While most hill stations shut down due to snowfall and experience road blockages, Mount Abu offers the perfect weather and a complete family experience. The Winter Festival celebrated here in the last week of December every year is the highlight of every tourist's trip. The festival celebrates warmth and cheerfulness of the people visiting here and includes a Band Show, Tug of War between locals and foreigners, Skating Race and many more events including fireworks every night of the festival. Mount Abu also offers activities like a ride on the Hot Air Balloon, Boat Rides at the Nakki Lake and a trip to the famous temple like Dilwara Jain Temple for a great spiritual experience. It is a must visit place if you're planning a trip with your family in December.
4. Explore Gujarat- The Rann Utsav held in Kutchh, Gujarat is a place to visit in December in India every year. This festival is world renowned and sees as many as 8,000 Indians and foreign tourists. It offers an opportunity for people to take part in and enjoy folk music and dance alongside exotic food and crafts. The otherwise silent White Salt Desert spread over miles also comes to life during this Utsav where many folk performances take place. It can easily be said that Gujarat is the liveliest and it's best during this phase of festivities. A grand tent which accommodates almost 4000 other tents is laid down for people who come here to indulge in the festive spirit. The vibrant colours, culture, enthusiasm and positivity of this place are unmatched to any other. It's a great idea for a tourist to visit nearby places like Saurashtra, Daman & Diu, Somnath Temple, Gujarat Beach and Dwarka while exploring Gujarat. If you want to engage into Cultural Activities and Folk Events, Gujarat is the place to be in December. Being too hot during the summer season, visiting in December will be the best idea.
Check out other articles on –