1. Traveling is Expensive.
This is one of the biggest myths when it comes to traveling. People are of the belief that traveling is pretty expensive because of the huge cost involved of airfare, accommodation, food & sightseeing. But if things are properly planned in advance instead of last minute planning, the cost can be easily cut down by 50%. Traveling around the world is something anyone can do, and that just about anyone can afford.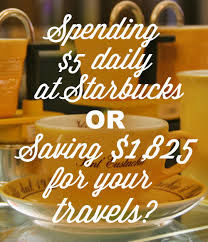 2. A Woman Cannot Travel Alone.
Hello females ! If someone says this statement don't lose hope, instead smack them hard on their faces. I think this is the most funniest statement anyone can say. Today women can excel in every field she steps in, be it even travel. I have come across hundreds of female solo travelers and everyone of them is just doing fine. Yes i do agree there are some over smart people we tend to meet while traveling, but such over smart people are everywhere. one might be right in your neighborhood, so? do you stop going alone till the grocery store? Such people should be avoided as much as possible, and in spite of avoiding if he doesn't understand, you know where you can hit him right ladies? ;)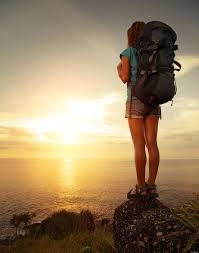 3. You Are A Traveler Only When You Travel Abroad.
Oh yes you read it right ! this is just another myth stuck in the minds of the people. Though some travelers do travel abroad, but it isn't necessary that you should be traveling only in the foreign countries. Setting out of our comfort zone, meeting new people, gaining amazing experiences, exploring new places, accepting challenges etc is what traveling is all about.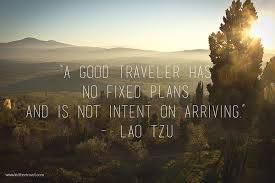 4. You Need To Learn The Language Of The Country To Communicate.
This myth is quite self-explanatory. Obviously, the answer is no. you don't need to learn a new language just to travel to that country. See that is what is the adventure all about. Mostly all the countries have certain people who can speak your language. And if you can't find one you can always hire an interpreter or just communicate with gestures.