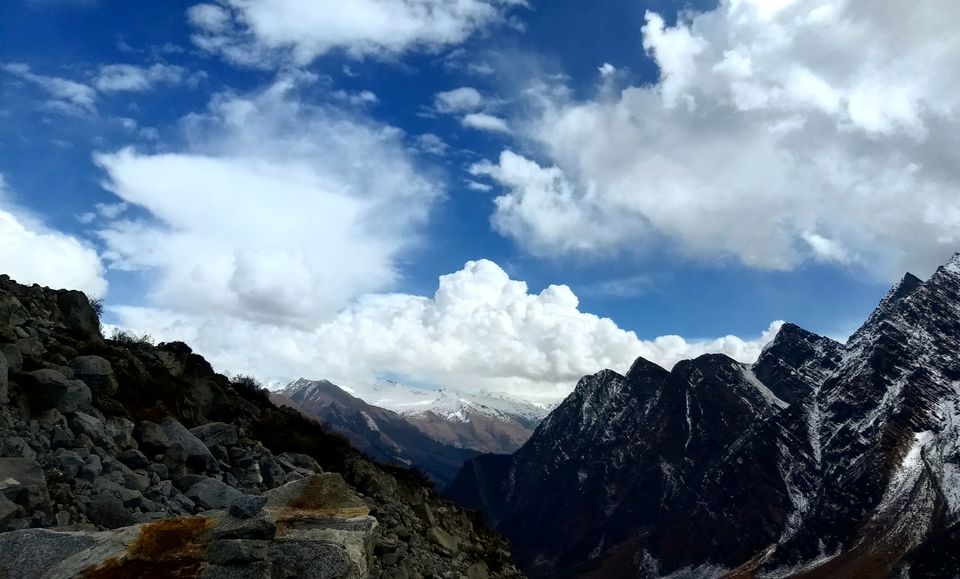 If you are thinking for your first Himalayan trekking, Himachal
Pradesh is considered as the best Himalayan treks for beginners.
Or if you are a beginner in trekking, the Himalayan range of Himachal Pradesh
is an ideal call for you. Because Himachal Pradesh holds the best attraction.
With in a week or with in 4 or 5 days you can trek to your satisfaction.
These Small treks are easily accessible. And these treks are Easy and the Best treks for the Begginers.
You can pickup the best suitable trekking expedition from these 5 best and
Easy Himalayan treks for begginers in Himachal Pradesh.
1)- Bijli Mahadev,Kullu
Elevation- 2500m.
Duration- 1 day
Best Season- Round the year
One of my earliest trek in Himachal Pradesh was Bijli Mahadev,Kullu.
This trek is best for beginners. One can Easily trek upto Bijli Mahadev Temple.
If you wants panaromic shots, you should do this trek.and in winters
one can see snow on the trail.
2)- Kheer Ganga Trek, Manikaran (Kullu)
Elevation- 2950m.
Duration-2 days
Best Saeson- Round the Year (expect Monsoons and January and December)
This is the best trek because you will see waterfalls, Gardens of Apple,
a Wood bridge, and dense Forest and Hot Springs and so more while trekking.
If you are in a Hurry, you can complete this trek in just one day. After Kheerganga
one can Visit Kasol. Kasol, a paradise for the backpacking lovers and youths.
3)- Kamrunaag Trek, Rohanda(Mandi)
Elevation- 3200m.
Duration- 1 day
Best Season- Round the Year( expect Monsoons)
This is a trek in Mandi District and a very Beautiful trek
Cause one have to trek from a Dense forest.
4)- Triund Trek, McLeodganaj (Kangra)
Elevation- 2900m
Duration- 2 days
Best Season- Round the Year
Triund Trek starts from Bhagsu Waterfall in Mcleodganj, Dharamshala. It's a very good trek for begginers. 
5)- Parashar Lake, Mandi
Elevation- 2750m.
Duration- 2 days
Best season- Round the Year
This is a very Beautiful Lake in Mandi District. If you wants 360degree view,
you should do this trek. So these were the 5 Easy and best treks for a Novice Trekker
in Himachal Pradesh. On these treks you will be able to see the small challenges of trekking. 
I will recommend for a Novice trekker, Himachal Pradesh is best.
And a humble request in last...
Enjoy yourself with responsibility
Leave Nothing But Footprints
Happy Journey...😃