MUMBAI!!! The name which creates a buzz in the heart of every Indian, the film city of India- I have always wanted to visit this place. And finally the time arrived. Our journey started from Delhi Airport. Flights are easily available from Delhi to Mumbai, at a not so high price of around Rs. 2500 if pre-booked. However, as we made a last moment booking, our one sided flight costed us appx. Rs. 4200.
We landed in Mumbai Airport at around 10pm in the night. We booked a cab to Lonavala, which is 83 kms away from Mumbai. Cabs for Lonavala are easily available outside the airport for around 1800 bucks. The road to Lonavala, i.e the Pune-Mumbai Expressway is really beautiful with lots of tunnels. However, you need to be prepared to get struct in the traffic.
We reached Lonavala late night & checked into our pre-booked hotel. Our first day in Maharastra ended with having a large bowl of maggi in the hotel. Maggi & the heavy rain outside made a perfect combo!!!
Our first day of exploring started. We booked a cab for the full day. You can find a cab easily for sightseeing. It will cost you something between 1400-1800 bucks. The main places we visited in Lonavala are listed below. Although I have a FOMO syndrome when it comes to travelling, but due to lack of time, we were able to visit only the most popular places.
1. Tigers Point/Lions Point: This a very popular tourist destination, situated at a distance of 8km from Lonavala. This place got its name because of its resemblance of a tiger leaping into a valley. It is a cliff top offering a comprehensive view of the hills, many small waterfalls and the Western Ghats. The little drizzle added to the beauty of this place. This place has been later renamed & now known as Lions point after the famous Lions Club.
2. Bhushi Dam: This place attracts many tourists. It is a masonry dam built on the Indryani river. The overflowing water over the rocky steps make this place much crowded. Moreover, the beauty of the place has been degraded by the people only. You will see lots of plastic food plates, bags floating around. If you are looking for a quiter place to enjoy some time alone, then Bhushi Dam is not the place for you.
3. Lonavala Lake: It is a large lake located just outside the city of Lonavala. During monsoon, the lake remains full & attracts tourists. Do stop here for a beautiful view.
4. Rajmachi Fort: Situated between Lonavala & Khandala, it is a prominent place with amazing views & location. Located on top of the Western Ghats, it comprises of two forts that are individually located. From the fort, you can get a view of Duke's Nose, Bhimashankar, Matheran and Ulhas River.
Lonavala has a lot more to offer. I missed out many other places like Lohagad fort, Karla & Bhaja Caves, Duke's nose, etc. There is also more than one celebrity wax museum in Lonavala. This place is famous for handmade chikkis- a special dish made out of different types of peanuts mixed with jaggery. Do try this when you are here.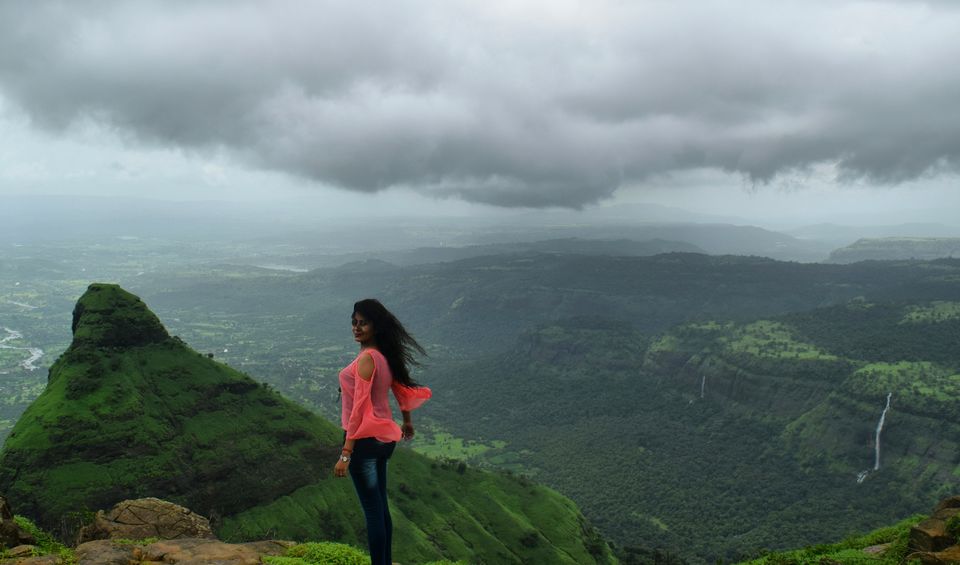 Our journey to Mahabaleshwar started from Pune. We hired a self drive car & started our journey. Mahabaleshwar is a small town & hill station in Maharastra, located in the Sahyadri mountain range.
How to reach: We drove to Mahabaleshwar through the Pune-Bangalore highway & then through the beautiful Panchgani. Panchgani is another small hillstation located at a distance of 18-20 kms from Mahabaleshwar.
We had a stop at this beautiful place to get some scenic views. Major spots to visit in this place is Parsi point, Sydney Point. You can also stop at Mapro store to try the awesome chocolates & jams.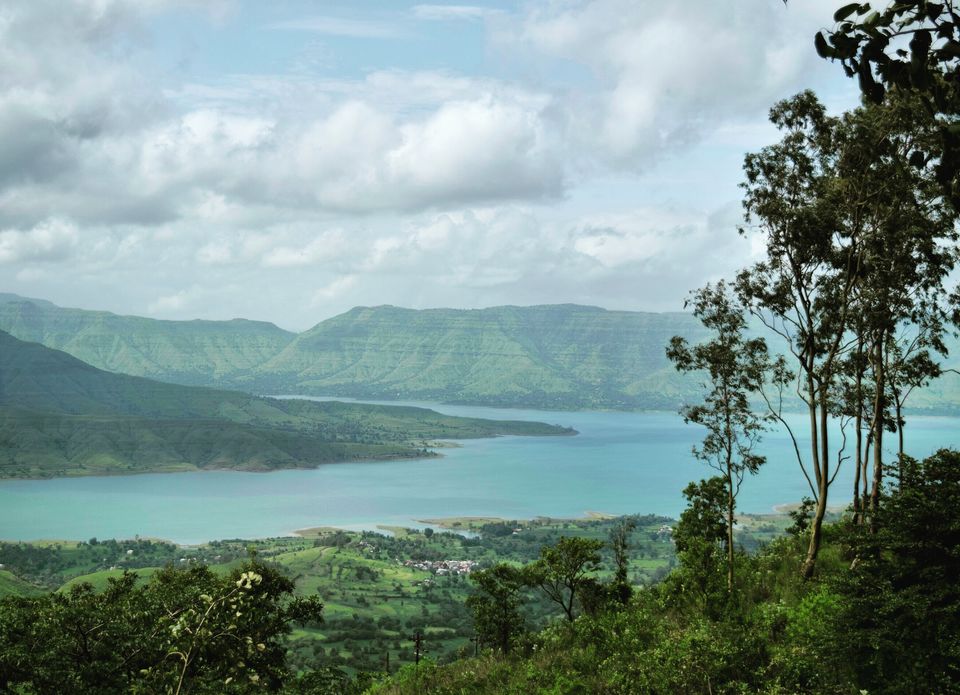 We reached Mahabaleshwar in the evening of day 3. We had a pre booked hotel through MMT. While searching for hotels online, almost all the decent hotels in Mahabaleshwar were shown as sold out. We had to book a not so good hotel at a high price. But, upon reaching Mahabaleshwar, we were surprised as there are a huge number of hotels available & that too at a very decent price.
We spent the early evening trolling around the streets of Mahabaleshwar. This place is famous for fresh fruits, mainly berries: strawberry, raspberry & blackberry. We tried the fresh strawberries, which are served with cream & strawberry syrup. Just one advice: Do not return back from Mahabaleshwar without trying the strawberry cream.
The next morning started with Maharastra ka famous Vada Pav & Makkai Patty (a dish made out of corn). We had already listed out the places to explore in Mahabaleshwar, & so our day began. I have listed down my experience in few famous tourist points below:
1. Arthur's seat: Arthur's seat or Suicide point is also known as the Queen of all points in Mahabaleshwar. This place faces the dense valleys of Brahma-Arayana and the Savitri river. Before going here, I have heard that this place provides the most beautiful view. But at this time, due to heavy rain & clouds, we were not able to get any view. Near the Arthur's seat point, there are few other tourist points too- tigers spring (where tigers came to drink the cool mountain water), echo point etc.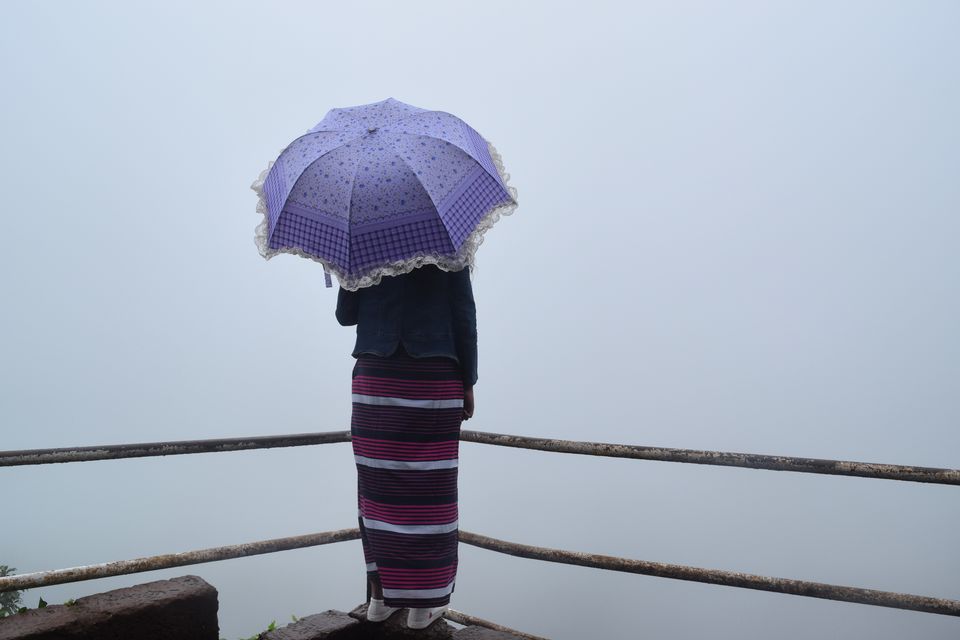 2. Venna Lake: It is one of the major tourist attraction in Mahabaleshwar due to its scenic beauty. During our visit, it was heavily crowded by visitors from all over. The lake is covered with tall trees and grasses. Venna Lake is a man-made lake and is not a natural one. You can book a boat & row over the lake. Boats are available at a price of Rs.250-450 & can accommodate 5-6 people at once.
3. Mahabaleshwar Temple: The Mahabali or Mahabaleshwar temple is an ancient shrine, built in the 16th century and an example of the Maratha heritage, situated from around 6km from the main city. The main attraction of the temple is the 6 feet long Shiva linga of which only the tip is visible. Apart from the main Siva temple, there are two more temples nearby named the Atibaleshwar temple and Panchganga temple.
4. Elephant's head point: Finally, this was one point, of which we were able to get a view, as most of the other points were covered with fog & clouds. The name of the place elephant's point is justified well as it gives one a picture of an elephant's head and trunk.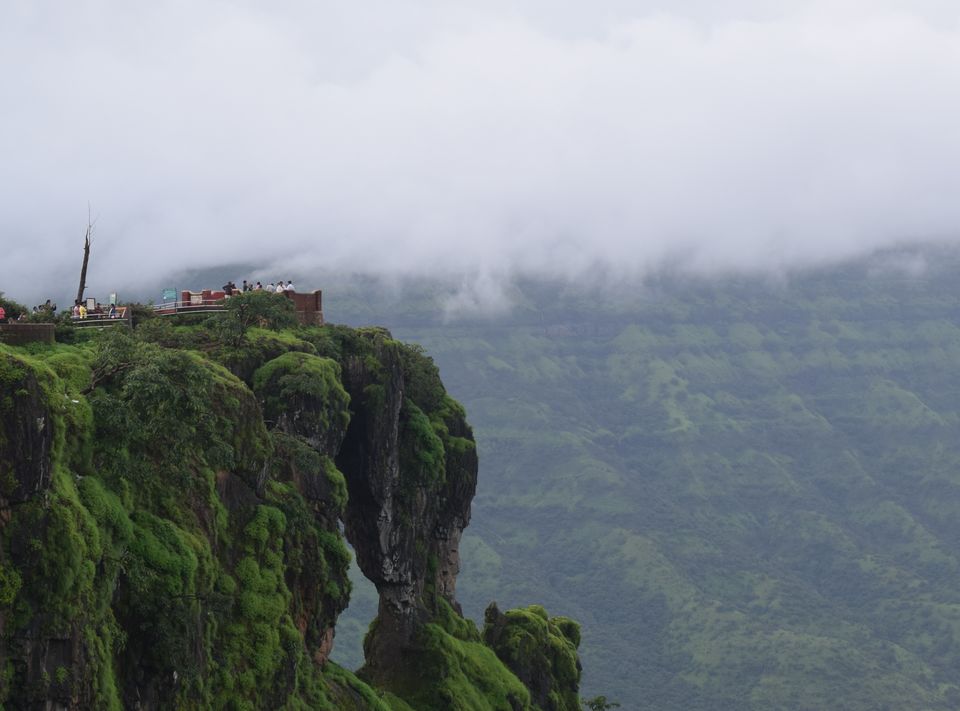 When you are in Mahabaleshwar, do visit a Mapro store. There are lots of outlets in the town. You can get different types of chocolates, syrups, jellies etc.
We headed back to Pune in the evening. We had to return back our rented car in Pune & then we were planning to go to Mumbai. We easily got a volvo bus from Pune to Mumbai at just 200 bucks (non-ac). We started from Pune around midnight & the journey to Mumbai took around 4-5 hours (high traffic). It was almost morning when we arrived. We booked an Uber & went to our hotel. We had pre-booked a hotel via Oyo Rooms in Andheri East.
This was our last day of the trip. We spent the day strolling around the streets in Mumbai. We went to the historic Gateway of India. Ferry rides are available from Gateway of India to the beautiful Elephanta Caves. You can easily book a ticket from the different counters located here for just Rs. 180, or you can also take a ferry ride without going to the caves for Rs. 80.
We visited the Haji Ali Dargah, (tomb of Pir Haji Ali Shah Bukhari) which is located on an islet off the coast of Worli.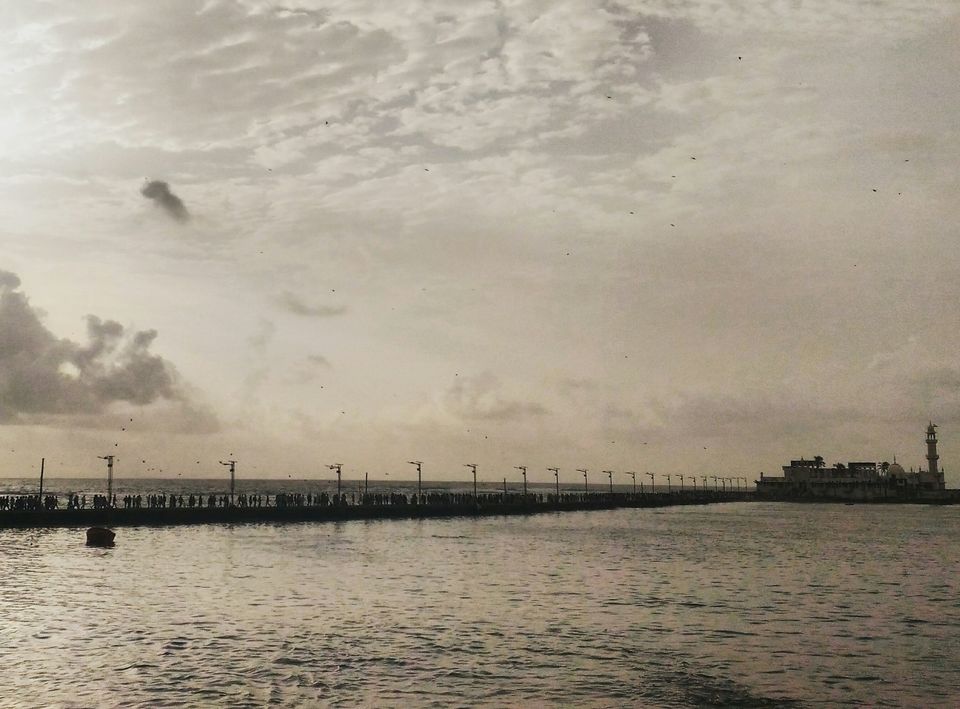 We spent the evening leisurely in Marine Drive. The weather was very pleasant & the view was very beautiful.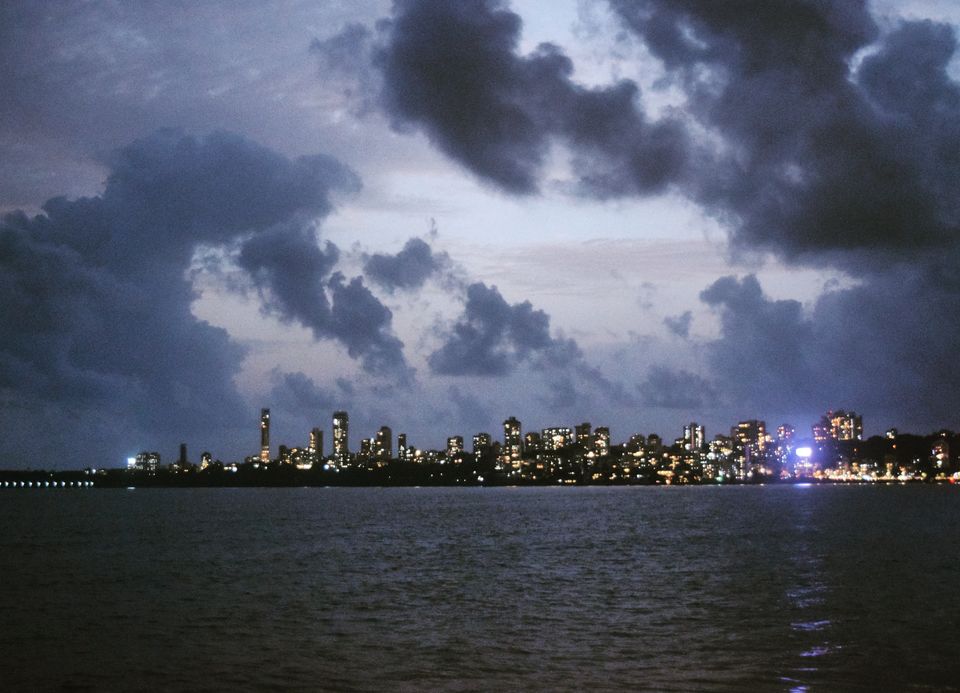 We walked through the streets of CST, Fashion Street, Linking Road. Also, being in Mumbai, and being a typical Indian Girl, going to look at the Galaxy Apartment & Mannat was a must for me. We headed back to our hotel late at night. Our return flight to Delhi was already booked for the next morning.