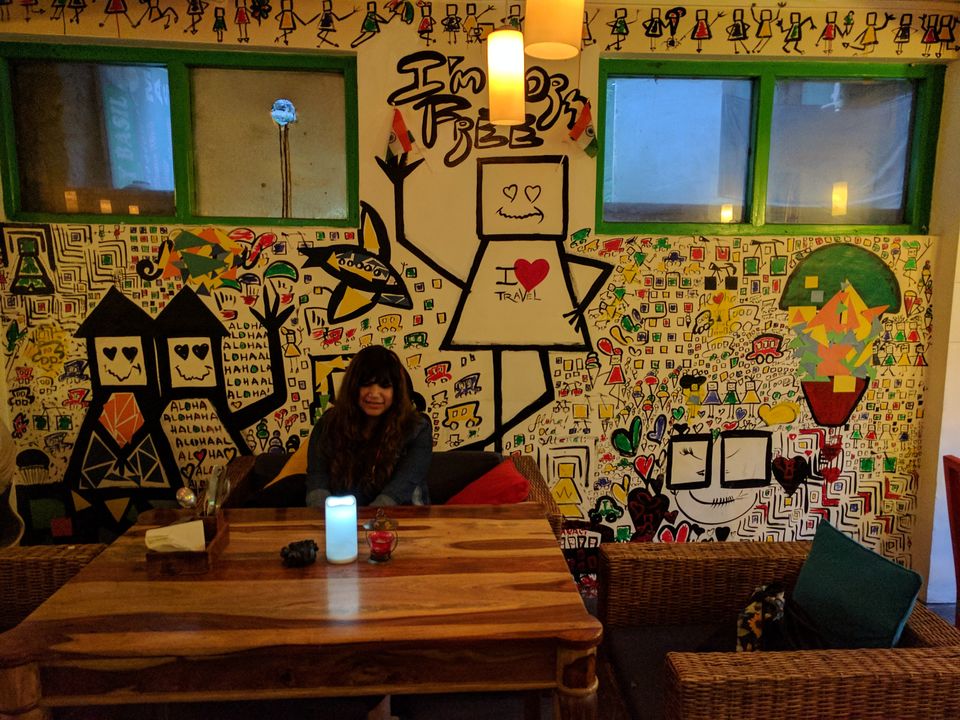 Just cross the bridge over the Manalsu River and here you are in the hippie land, Old Manali. The transition from Manali to Old Manali is like a timelapse video as if you are entering into a different world altogether. Though.. both are unique in their own way.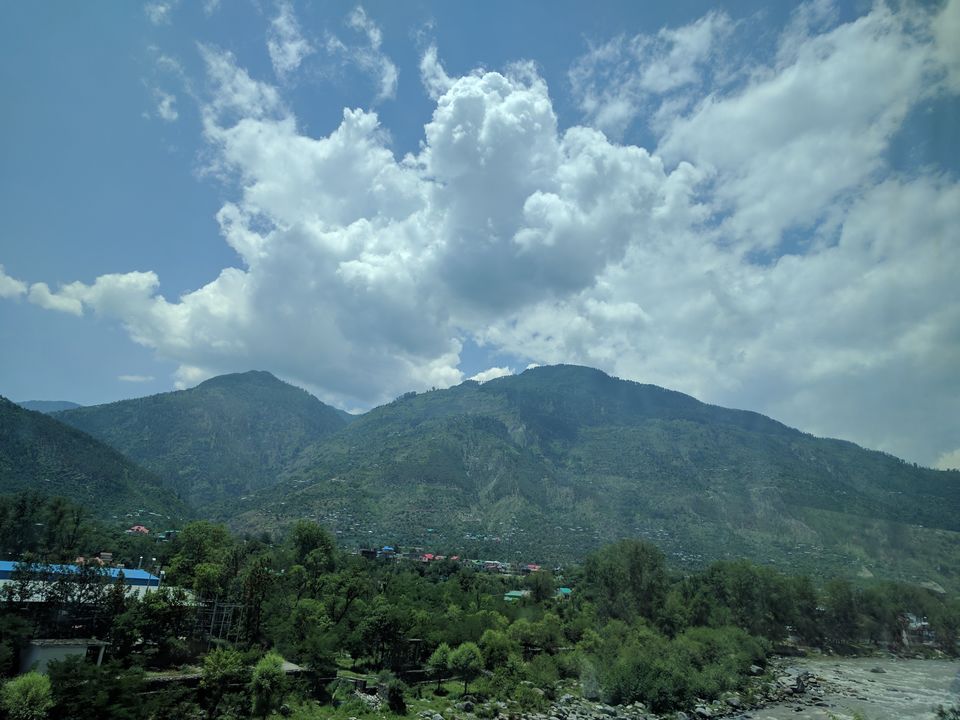 So I started my journey from Delhi's Majnu ka Tila with my friend with an intention to have a laid back weekend while doing absolutely nothing and yet enjoying to the fullest. We boarded the late night bus from Majnu ka Tila and reached Manali in the noon and for Old Manali you just need another 15-20min.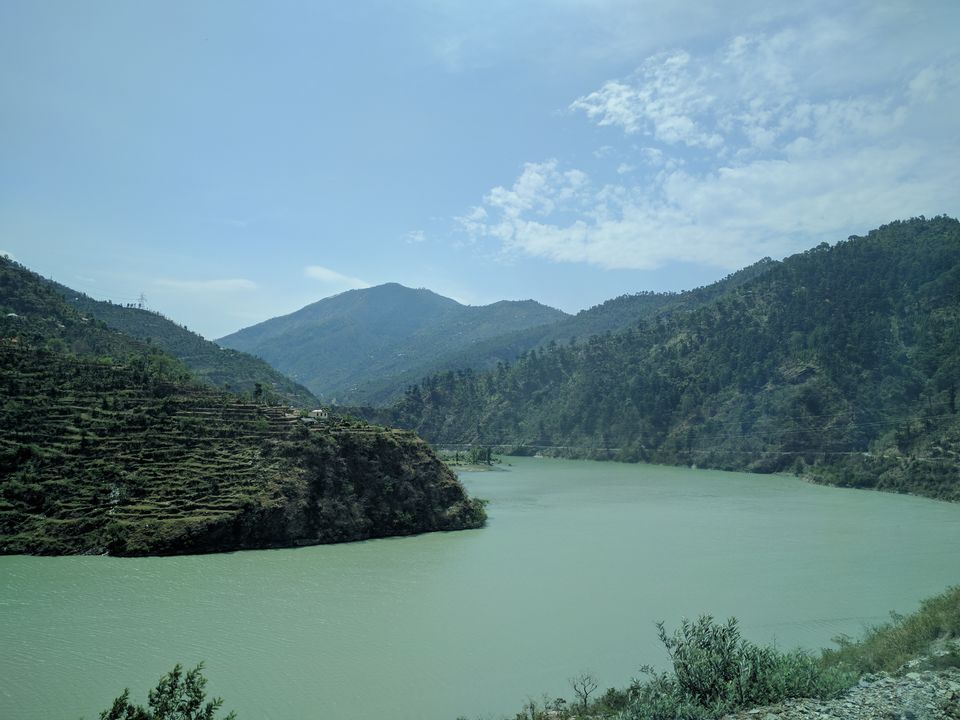 We stayed in Zostel as we wanted to stay in a quiet place with great view. And we were not disappointed. Although the place requires quiet a walk of 10min as its just placed in the lap of nature. They have their cafe as well : Garden Cafe which illuminates up to elegance in the evening.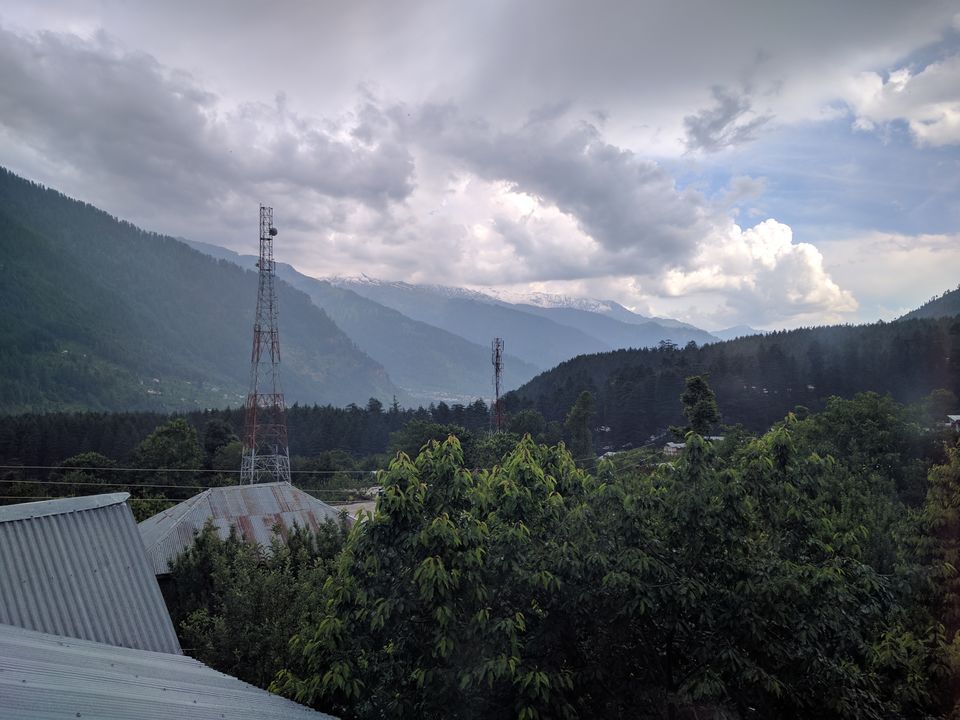 So here are few things which we did/enjoyed while lazing around in Old Manali..
1. Cafe Crawling
Yes its all about food and drinks and sheesha.. We tried almost all the cafes..here is the summary:
Cafe 1947
So the moment you enter Old Manali, the first thing you will notice is the milestone placed outside this cafe leading to paradise. The best place to sit is offcourse the outdoor space facing the river. But you may have to wait for some time to soak that view as they have limited seating outside.
What you can try here is their amazing wood fired pizza.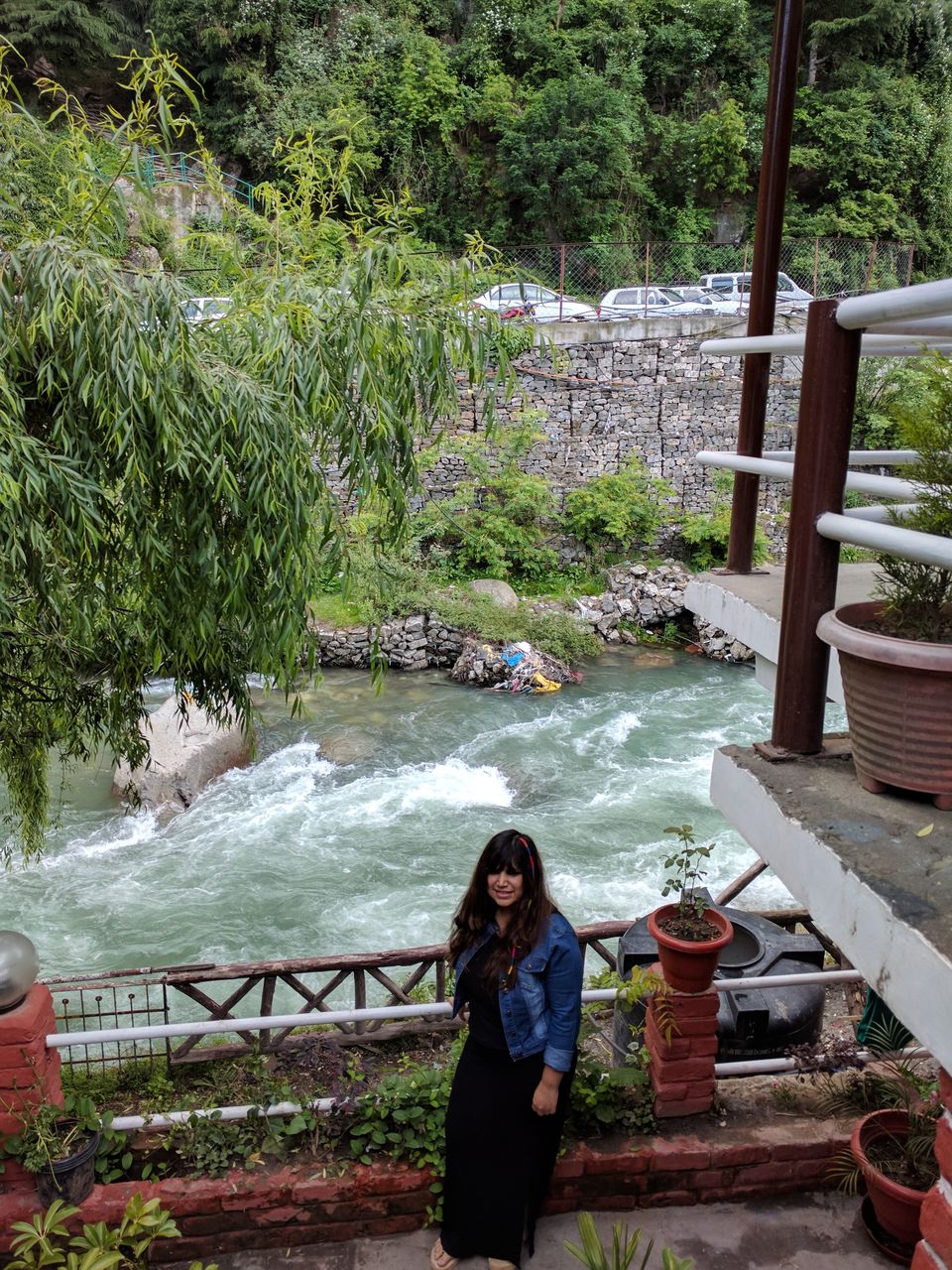 Born Free
Yes you will certainly get the feeling that you are born free..born to travel..born to explore..wander..LIVE. A small cosy cafe with the best graffiti on the walls and the moment you'll enter this place, you will get some positive vibes. Its more of a working space as they have rooms as well to stay there. Their Pasta is nice too.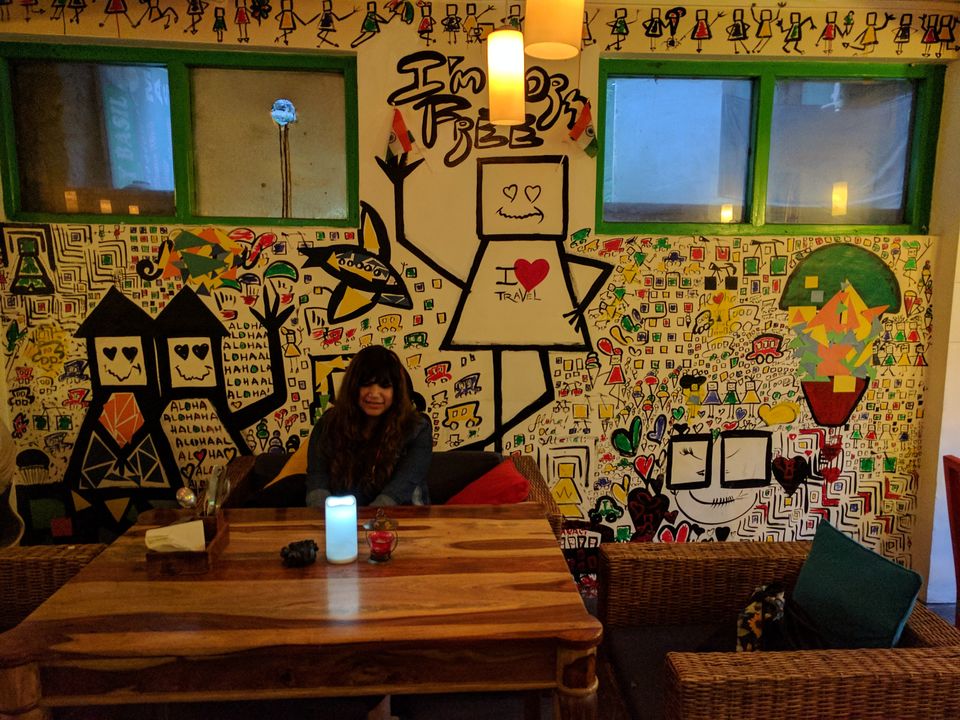 Evergreen
You like sweets?? Then this place is apt for your sweet obsession. They have the best pastries to offer. One I would suggest is their chocolate rum one. They have seating as well with a river facing view. Nice place to have a nice Israeli breakfast.
You can get good fresh Bakery stuff in the German Bakery too.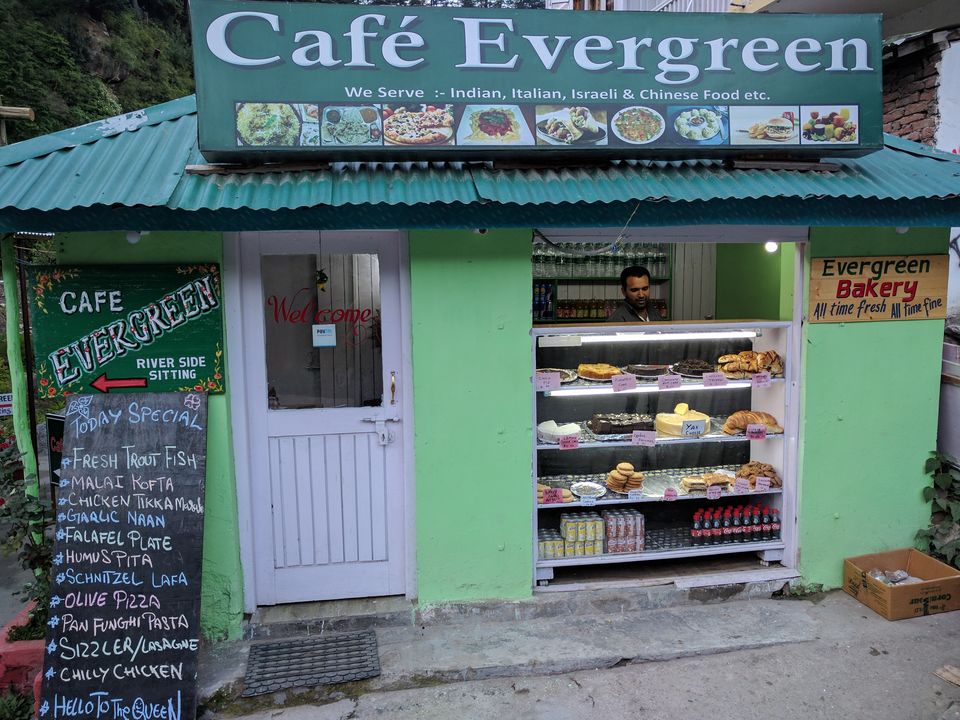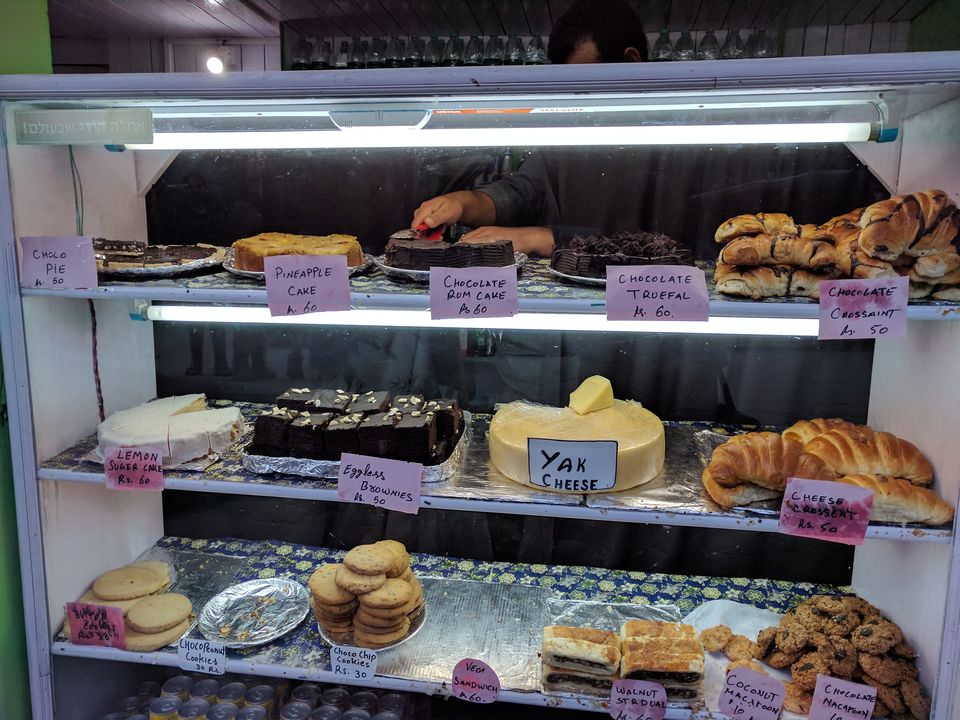 Sunshine
This is one shiny place with people serving with smile. Good snacks and good Sheesha..you order anything and they will get it. As they say, every single day you make a choice..so this has to be your choice for chilling in the evening.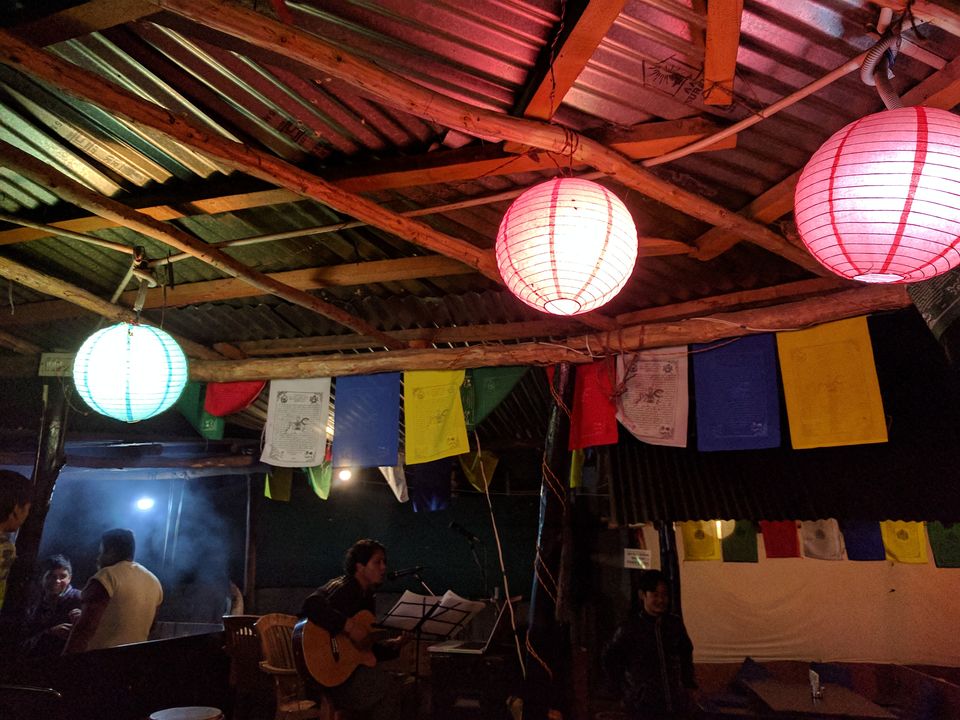 Lazy Dog
Thats not the name of cafe, thats actually the state of mind. The only place where I saw some families and its a kind of big cafe amongst all other cafes. They also have some outdoor seating facing mountains and river which one can enjoy in the day time. Food is nice too.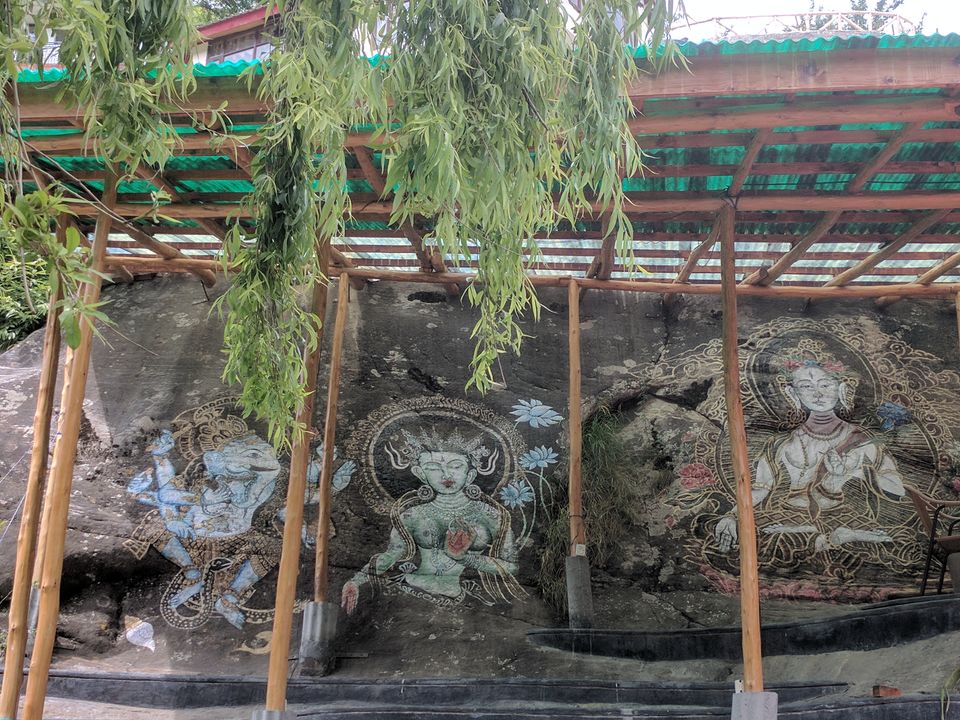 People
Nestled in the heart of Old Manali, this one is an absolutely amazing cafe with friendly staff and awesome food. Their burgers are delicious. If you are lucky, you might get to see some live singing in the afternoon as well when some people indulge in jamming.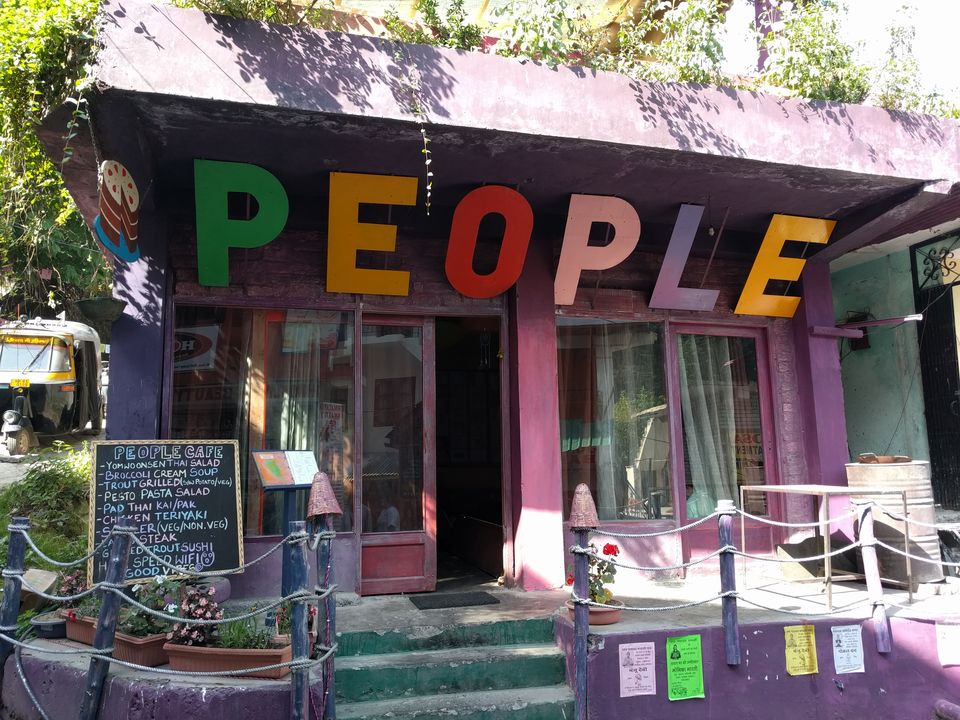 Art Cafe
As the name suggests, it's all about art and artistry. You like sketching???Doodling??Painting??or may be poetry?? Even if the answer is no...You can still go to this cafe and enjoy all of this. People from all over the world have done some great work and this cafe has preserved all of it by pasting them on the walls just like a wall paper. Have your brunch there and just indulge in art.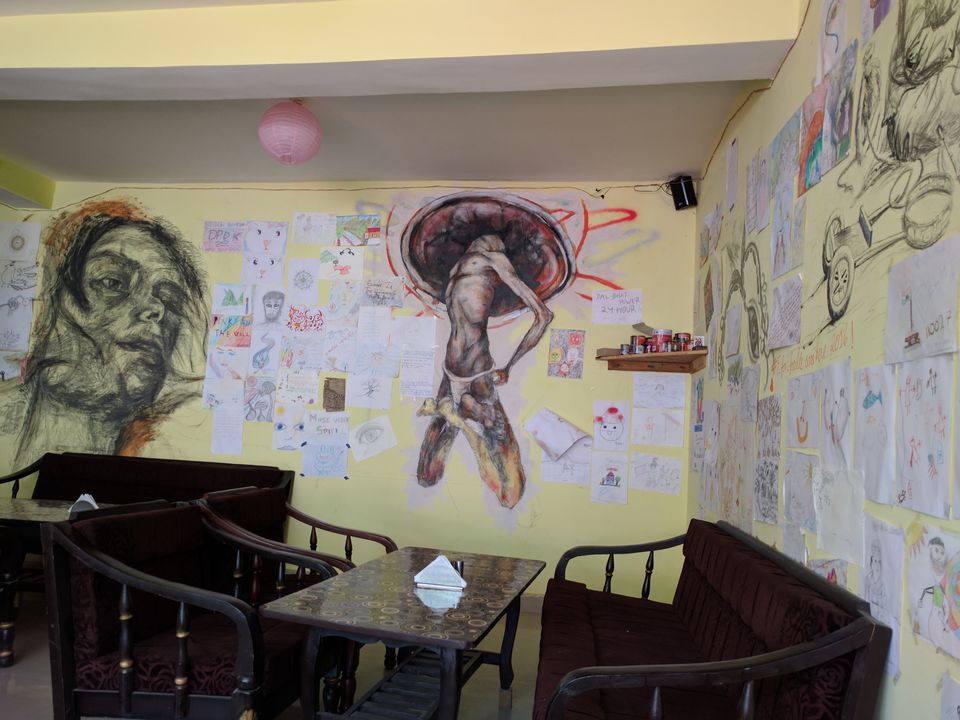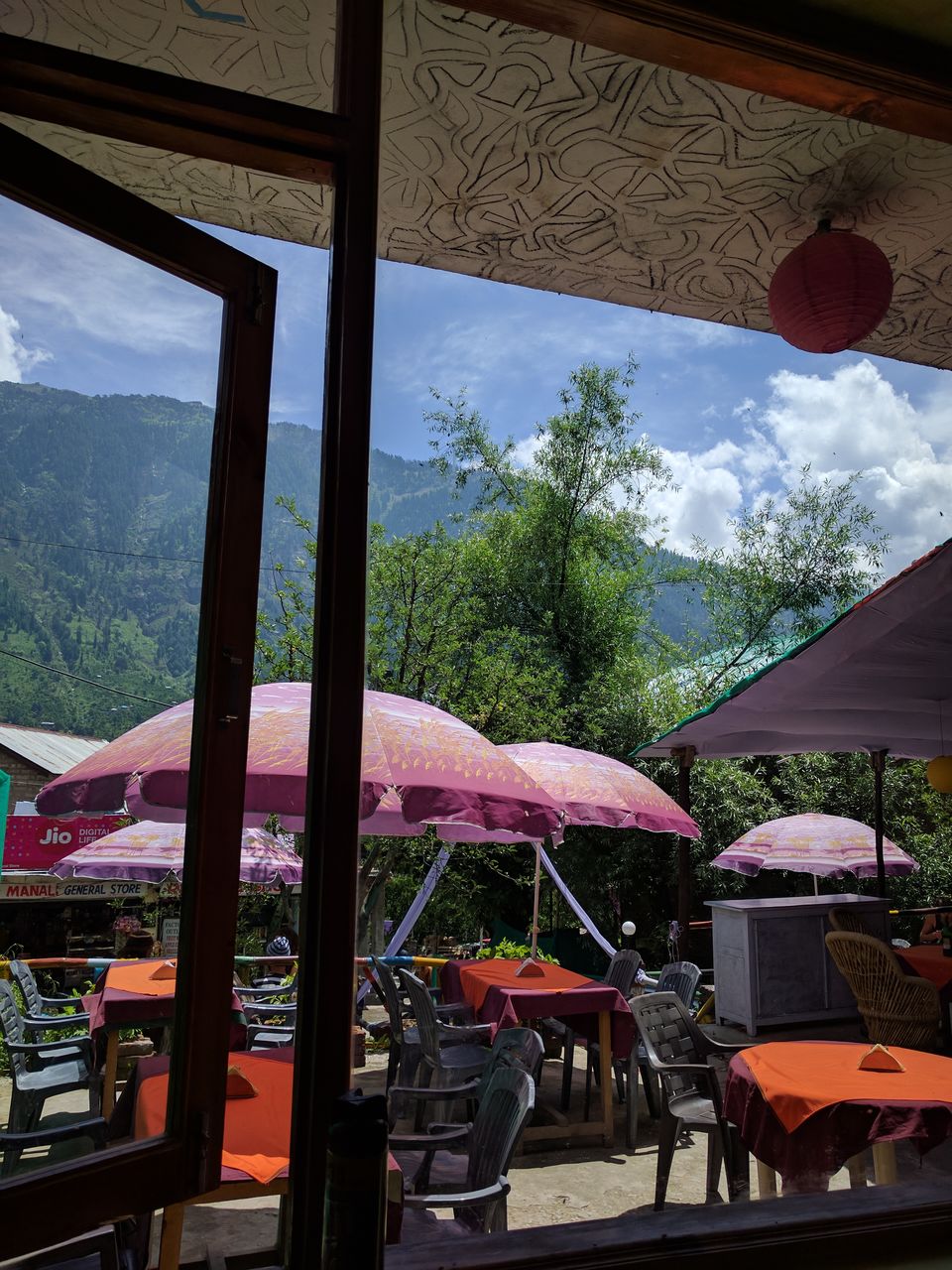 Cafe Kathmandu
If you like something swanky, don't forget to see this place. Best time to see this place is evening as the hanging lamps and lights all brighten up with some good live music.
Best for Nightlife: All these cafes have live music starting 7/8pm and they continue till 11pm. The one which is amazing for dancing is Soma Club. If you just want to listen good live singing, go for any of them. Sit for some time and move to others so that you shall get the flavour of everything.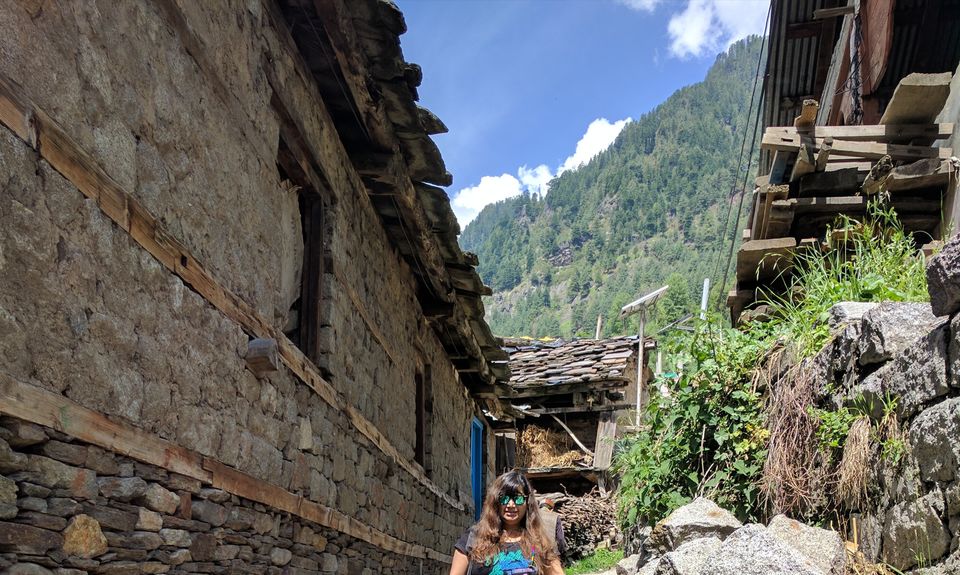 2. Shopping Trivia
They don't have too much to offer but one thing which you can pick as a memory is Dream Catcher. You will get a variety of them in almost every second shop with different sizes and colors.
There is an abundance of boho clothing with all these shops selling herum pants, tank tops, shrugs and woollens. Here they have some leather shops as well which apparently doesn't have the real leather but some nice wallets can be purchased from here with colorful embroidery.
3. Wine Tasting
I know mostly people don't really like the himachali wine as they have fruity taste. But I really loved the Rhodo wine which I bought from the shop just in front of Art cafe who sells wine in almost 5-6 flavors. It was not really very sweet and the taste was quite nice. Price for a small bottle is around INR 250.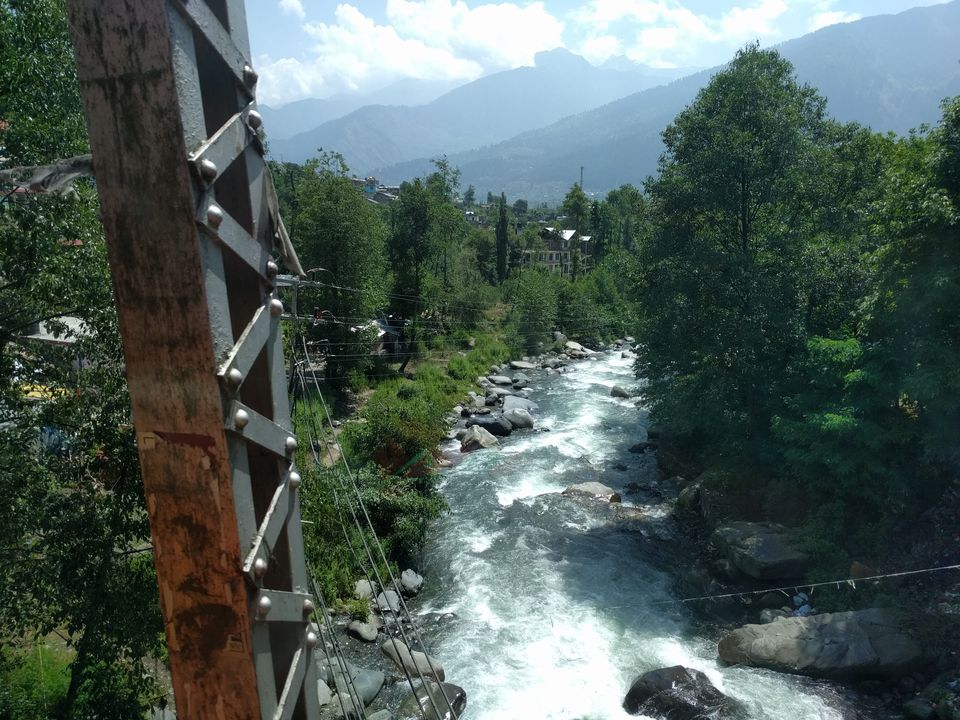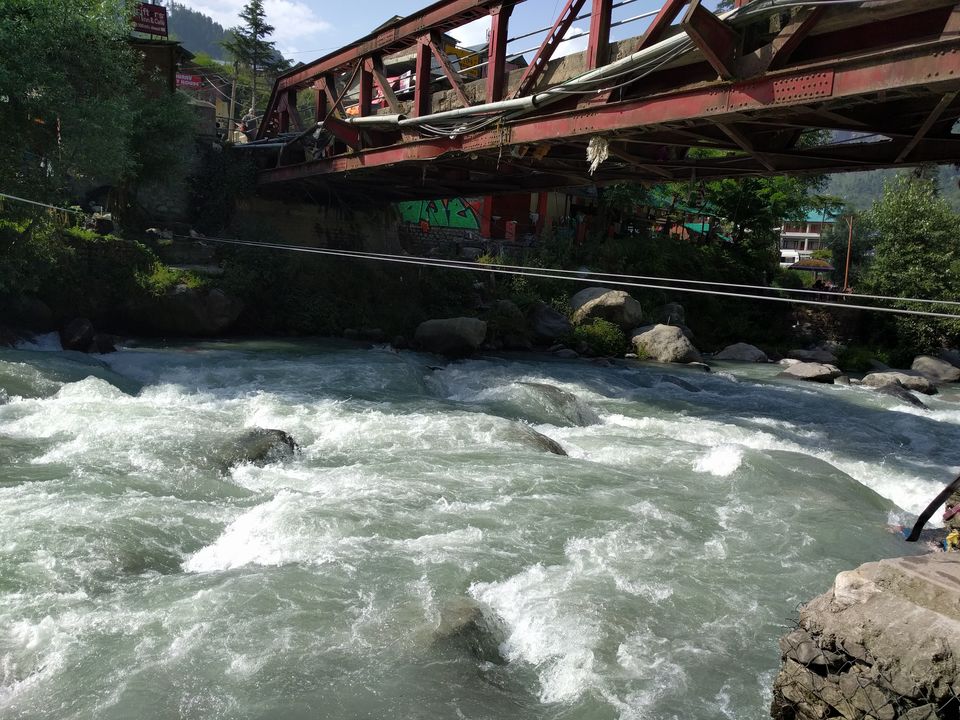 4. River-tale
Manalsu river is the one which marks the starting point of Old Manali. Most of the cafes are settled just corresponding to this river. You can actually go and sit nearby the river area and have best of your time. One can also do some activities like river crossing if the weather permits.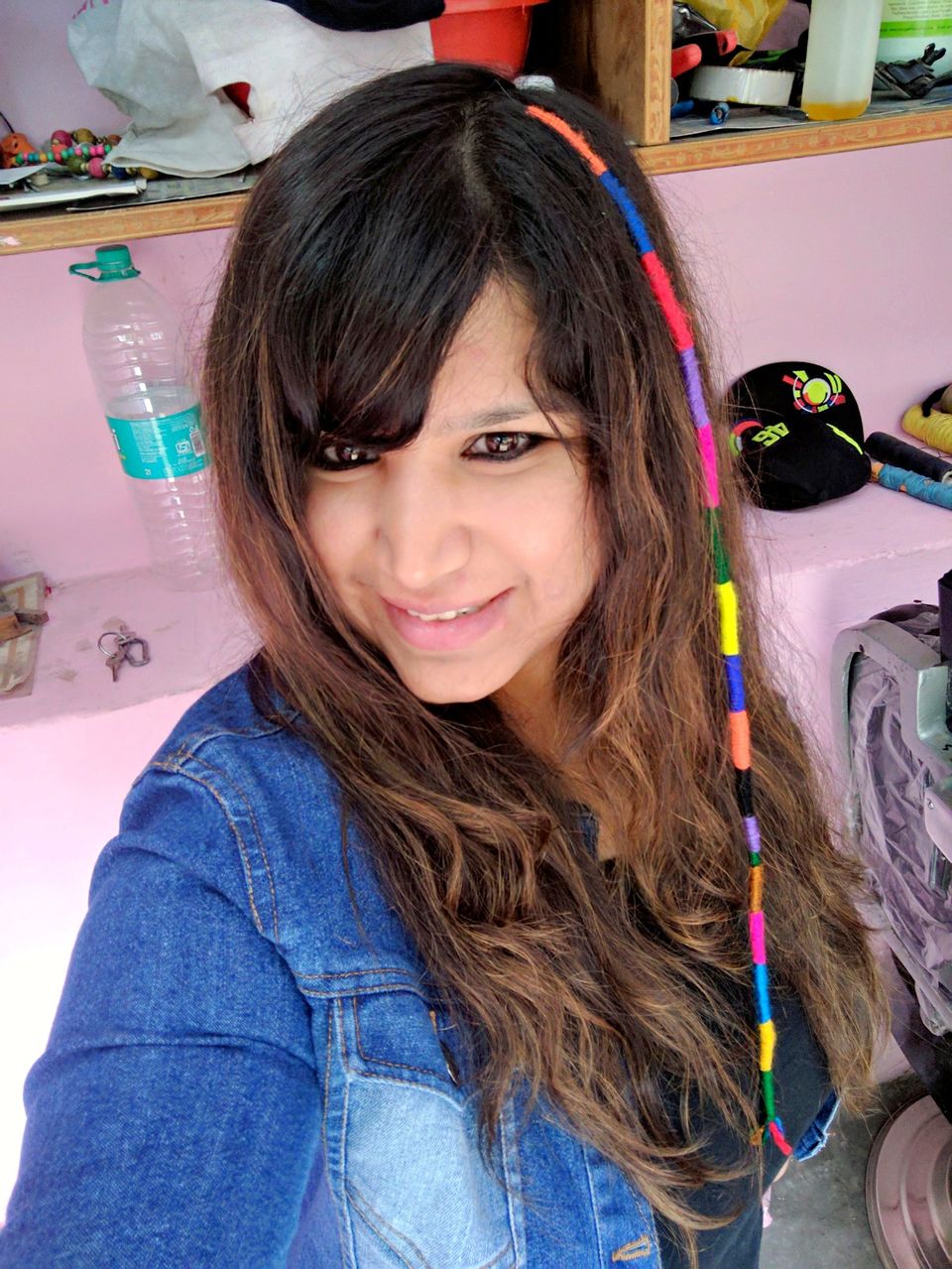 5. Braiding
In the midst of the hippie land, you will see few shops where in they do braiding. They have almost all the possible colors and options to go for this crazy scene. The guy who did my braiding was so fast that he finished the entire braid in less than 10min. You may have to watch for your turn as they do one at a time. P.S: you can go for a temp one as well which can be removed just by opening the last knot (mine was quite complicated but I may go back again to get another one :)
To see how I explore the world through my cam, you can follow me on insta @wanderershruti