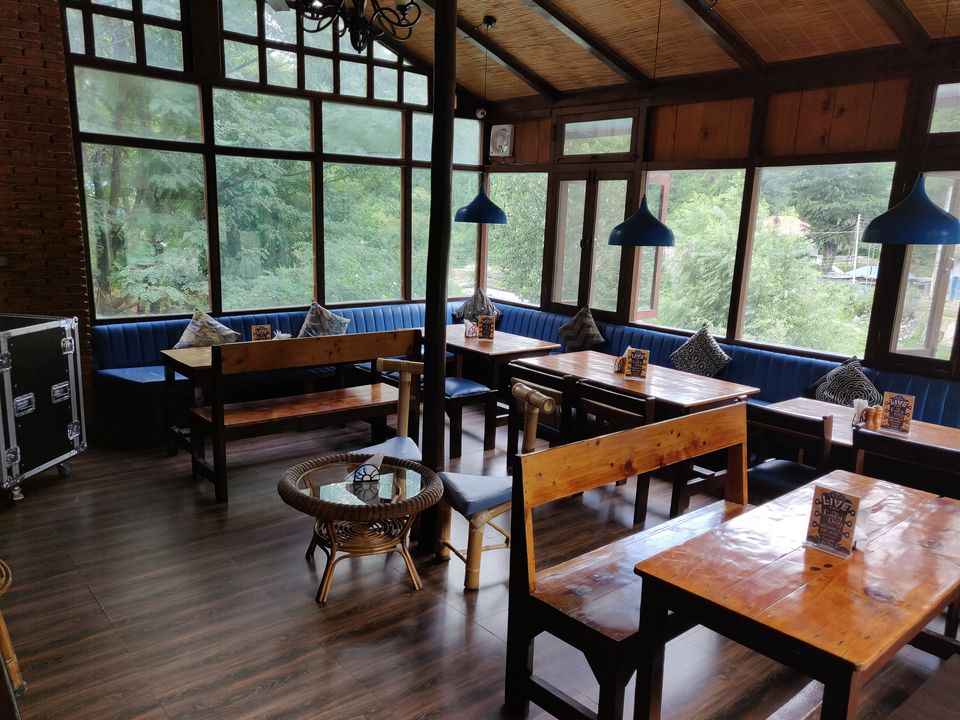 Everyone, who has ever traveled to mountains, has always dreamed of settling in there. But all of us carry so much burden in regards to responsibilities that we just could not say BYE to our regular 9-9 job. Yes, it is 9-9 because we all are over achievers and hence we add more hours to our work life. But what if we put same man hours in doing something that we love? Wouldn't our life change for better?
Well, on my last trip to the mountains, I met a few people who followed their dream of settling in mountains and opening their own cafe. I spent almost a week meeting the owners of some vibrant cafes and how they actually achieved it. Well, I was also looking for an inspiration on how I can also follow my dream of settling in mountains :)
So here are few inspirational stories for you all.
1) Carrey Project:
Situated in Old Manali - The Carrey Project is one of the most quaint cafes you can find in Manali. Let me tell you the story of how this cafe came in to existence. The Carrey Project Cafe has been opened by an Investment Banker who used to work for a London based firm in Bangalore. He did make good amount of money from his job but he was not enjoying it. On one Sunday afternoon, he was watching one of the motivational speeches by Jim Carrey and that is where it all started. That was just the motivation he was looking for.
Next day, he packed his bag, booked a one way ticket to Manali and started working on his dream project. Four months later, the dream came true. He invested all his savings in renting out the place for 2 years. He called one of his cousin brothers who was working as a chef in Oman to help him out. Another and the most important things that he did were painting the walls and crafting the furniture of the cafe all by himself. I was amazed to see that most of the things in this cafe are handmade by the owner himself.
The cafe specializes in Kerala cuisine and the aim is to popularize South Indian cuisine in northern part of India. If you are planning to visit Manali, do pay a visit to this beautiful cafe in Old Manali.
Where: Dragon Street, Old Manali.
When: 10 am to 11 pm (open all days)
Must Have: Bamboo Biryani
Cost: Rs 600/- for two people.
2) The Lazy Dog
The most famous cafe in Old Manali - The Lazy Dog. People who have visited this cafe will know the story of how 2 drifters met in a Yoga ashram in the hills of Lonavala and became friends for life. Years later after traveling through Himalayas they fell in love with the mountains and decided to camp here. The Lazy Dog was built brick by brick and the philosophy is to serve everything that is best and fresh.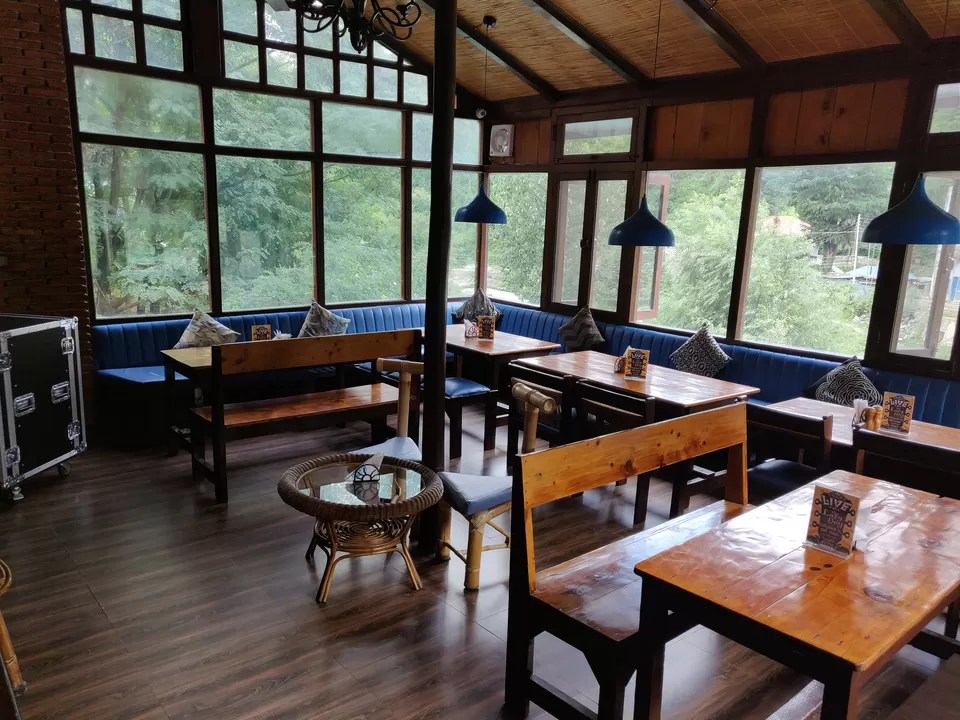 Well, in the cold climate of Manali, you would like to have something hot and the pasta at Lazy Dog is just the thing that you want.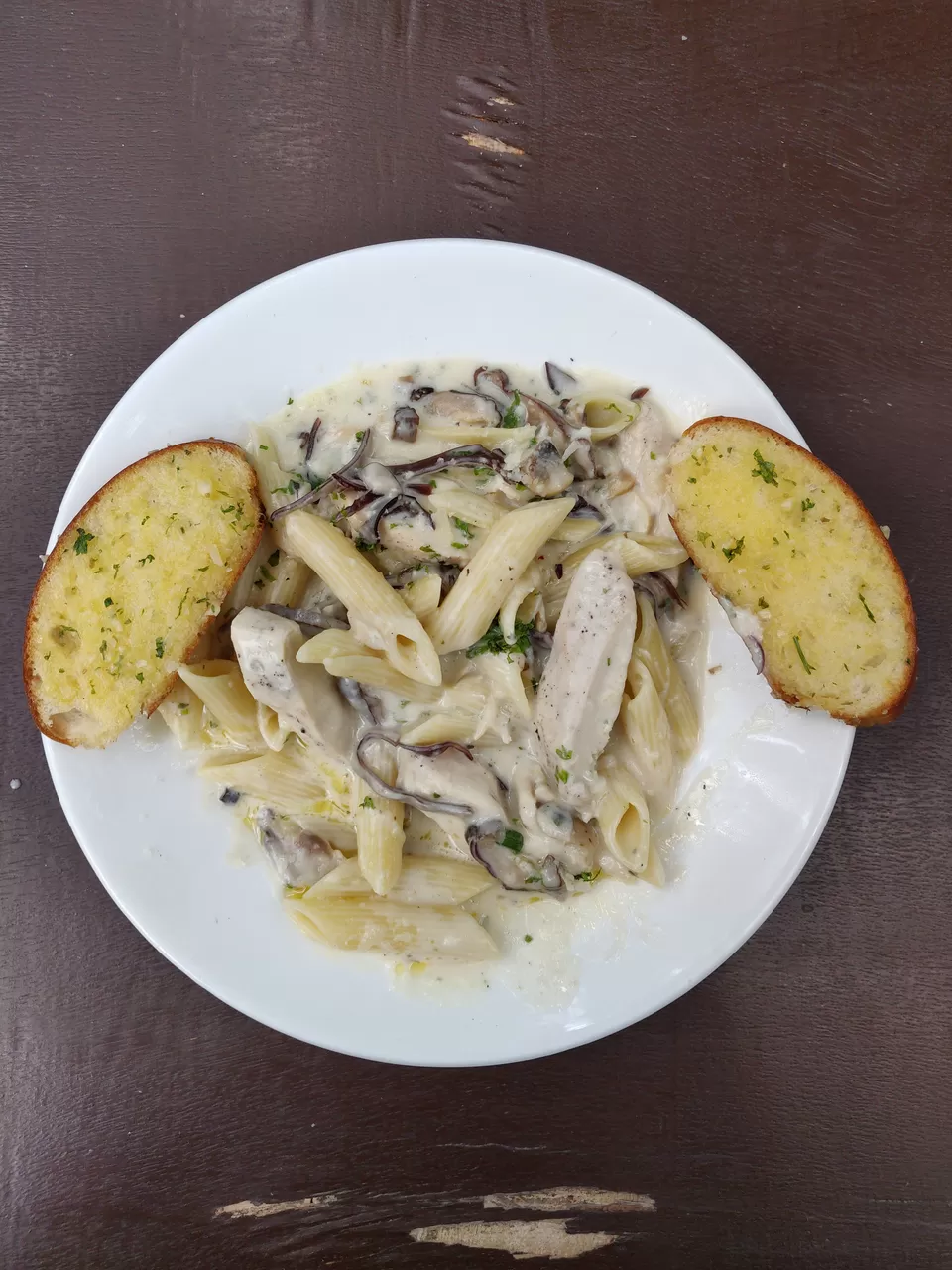 The location of this cafe is just perfect - situated right next to river Manalsu. You can actually spend an entire day with your gang.
Where: Manu Temple Road, Old Manali
When: 11 am to 11 pm (open all days)
Must Have: Tomato Basil Pasta, Jalapeno Poppers & Masala Chai
Cost: Rs 900/- for two people.
3) The Hybird cafe:
The story of a couple who bid adieu to their lives in Italy and decided to settle in the beautiful mountains of Manali. This story is interesting - A guy from Hyderabad got married to an Indian girl in Italy and vowed to travel the world together. After traveling over 33 countries, they went to Himachal and fell in love with the mountains. They decided to continue with their life in mountains and opened their own cafe. 'Hy' in the name comes from Hyderabad and 'Bird' defines the freedom they have. It is only 18 months old now and they are yet to start any online advertising for promotion. So the best way to find it is, look for a famous tattoo studio in Old Manali called Veronica's Ink and bang opposite to this tattoo studio you will find The Hybird cafe. The owners of the cafe are really nice and it is great to have a conversation with them and get to know their travel stories.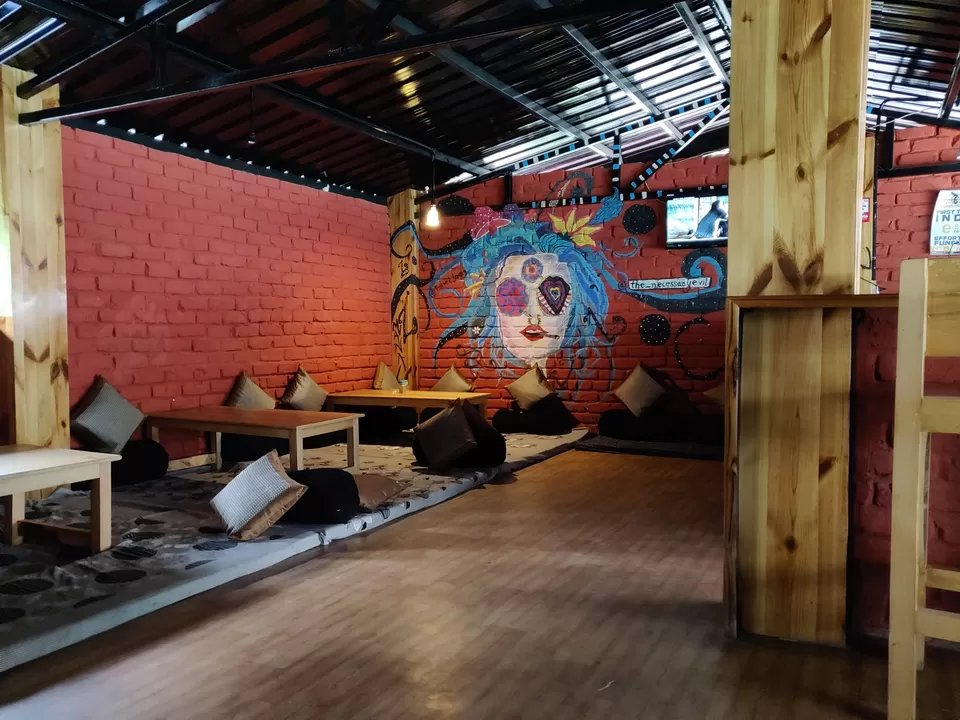 Where: Old Manali, Opposite Veronica's Ink.
When: 10 am to 11 pm (open all days)
Must Have: Different type of Sandwiches and Fresh Fruit Juice
Cost: Rs 300/- for two people.
4) Spiti Organic Kitchen:
The thought of eating at the highest restaurants in the world which is connected by road was fascinating for me. I always wanted to go and have delicious momos at Spiti Organic kitchen. It is situated in Komic village which is the highest village that can be reached by a motorable road. The story of this cafe is simple, it has been started by a local who has indispensable love for mountains and wanted to serve people with his unique cooking skills. Momos here are to die for and if you like pancakes, Nutella pancakes are heaven.
Where: Komic Village, Kaza
When: 9 am to 7 pm (open all days)
Must Have: Momos & Nutella Pancake
Cost: Rs 300/- for two people.
5) The Himalayan Cafe, Kaza:
This cafe is the reason I extended my stay at Kaza. If you are going to Kaza on your next trip, you cannot not go to The Himalayan Cafe. Well I haven't interacted with the owner directly but I did had a brief conversation with the staff. The owner is from Mumbai and she always wanted to pursue her dream of opening her own cafe in Mountains and when she visited Spiti, she knew she was home even though she was way away from home. If you are lucky you can witness live performance by one of the locals and I can tell you it will be the most memorable evening of your life.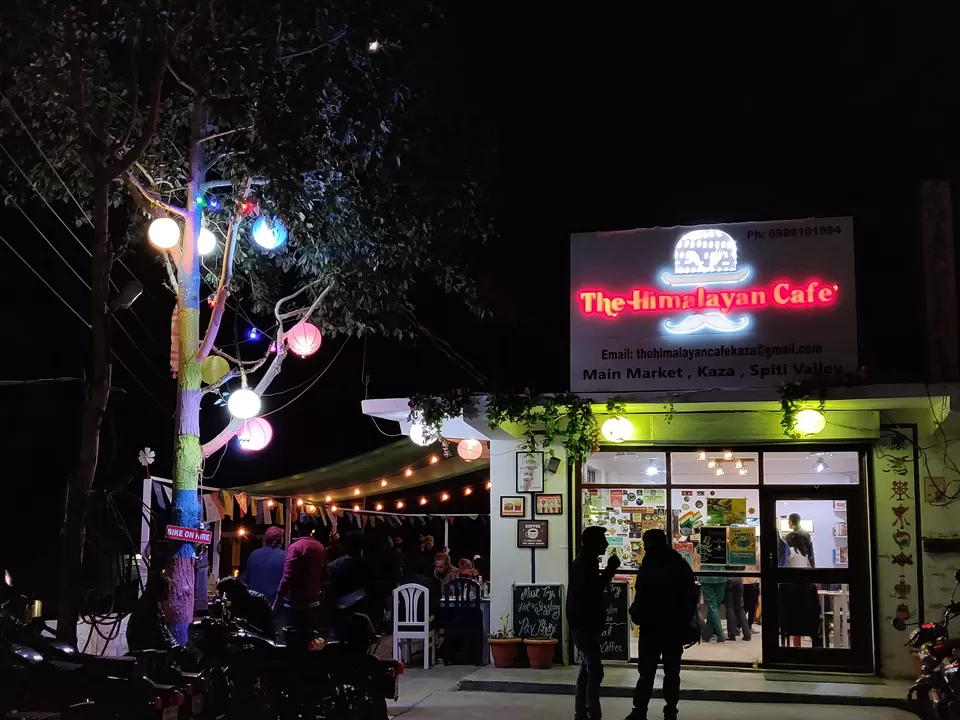 Where: Kaza Village, Spiti Valley
When: 9 am to 11 pm (open all days)
Must Have: Double Choco Chip Pancake (Slluurrrrppp)
Cost: Rs 700/- for two people.
I believe the next synonym that needs to be introduced in Oxford's dictionary is Mountains = Cafes. A trip to mountains is incomplete if you don't sit and sip a cup of coffee at one of the quaint cafes that mountain has to offer.
The stories that I heard on my last trip was truly inspiring and someday I will have a small set up of my own in mountains and that is when I will feel that I have achieved everything I ever wanted to.
I will update more stories from my trips to mountains, till than Keep Traveling like a Tripster.