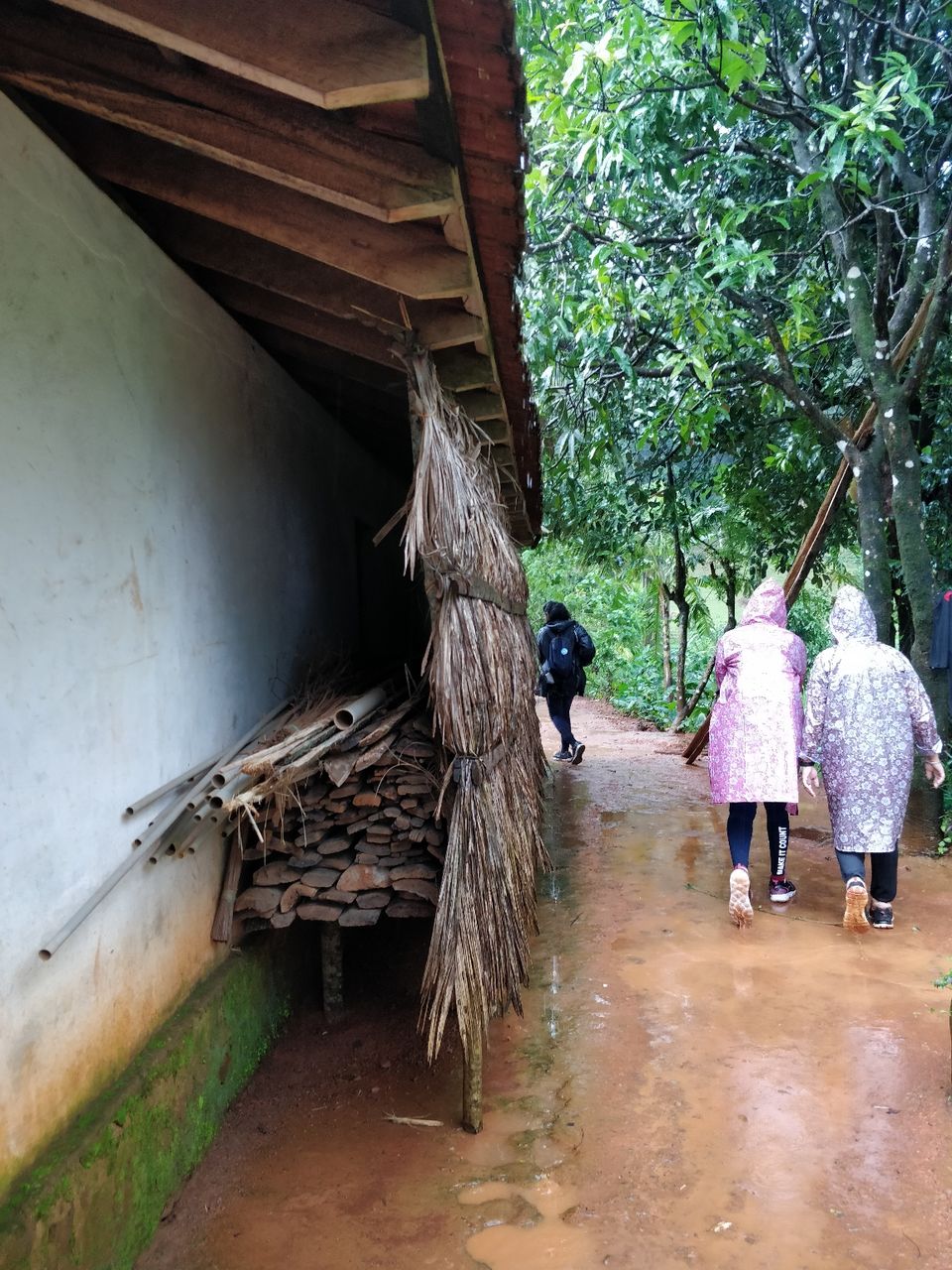 The monsoon is still here and the mountains are beckoning you!
For those of you who are planning to go on their first monsoon trek, here are some things to take note of.
1. Raincoat / Rain jacket / Poncho
This is an absolute must. It sounds like fun to get drenched on a monsoon trek and sing some bheege bheege Bollywood songs but trust me, once you realise that the rain is not a guest but a companion on your trek, you will begin to feel otherwise. You wouldn't want to have low energy for the rest of your trek. So, pack your rain armours!
2. Clothes that will dry faster
On any trek, you would obviously avoid jeans or dresses and choose comfortable clothes. On a monsoon trek, you would certainly want to avoid cotton clothes and restrict yourself to materials that would dry faster.
3. Appropriate shoes
For fort treks or easy treks with stairs, I have seen people managing with casual shoes that may or may not give you good grip. But that can't be the case on a monsoon trek. Choose a shoe that has good grip because there will be slush and slippery trails too. To be safe from your end, avoid compromising on the quality of your trek shoes.
4. Knee-length socks
Specifically for a monsoon trek, you are advised to wear knee-length socks. You will have to pull up your socks over your pant. Doing so will protect you from hungry leeches.
Some monsoon treks have stretches of waterfalls as part of the trail. Your shoes and socks are bound to become wet. If you wish to not be cold in your feet for longer durations, carry an extra pair of socks.
5. 101 on leeches
Leeches. Firstly, remember, these tiny creatures are not in your control. Monsoon is their haven. So, expect leeches to be there. But be prepared to deal with a leech bite.
I found an article helpful in understanding the basics about leeches. It busts some myths and offers remedies; give this a read.
6. Light backpack that's water-proof
If you're trekking on your own, then make sure you keep your backpack as light as possible.
If you're going with a trek organisation, then check with them prior to leaving if you would be able to keep your luggage behind in the homestay. If that's possible, then make sure you carry a smaller backpack also, meant only for the trek.
Also, try protecting your backpack with water-proof cover.
7. Protection for gears
If you're the lens-person who bears the onus of breathtaking photographs (and display pictures of your friends), this is something you cannot ignore - protection for your photography equipments.
When you're before a beautiful landscape and your hands are itching to capture it in pixels, it is an umbrella that comes in handy. Hold your umbrella to cover yourself as well as your camera so that you don't miss out on the wow-photograph either!
The points mentioned above are based on my experiences. If you have things to add, based on your experience, do so in the comments section.
I wish you an adventurous yet safe monsoon trek! :)