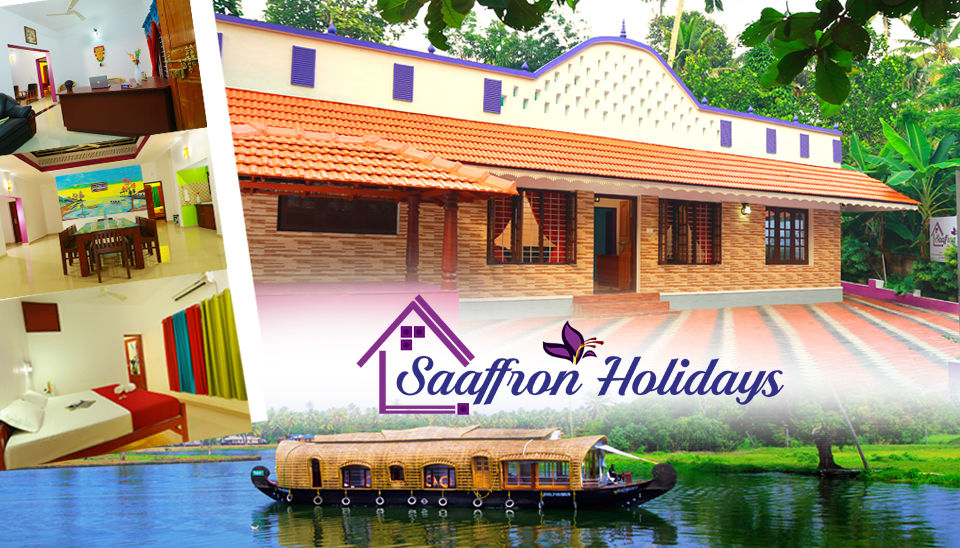 welcome to Alappuzha!
A deserted sandy beach, sunshine, cloudless skies and a warm inviting blue sea, the most exquisite of South Indian food, peace and quiet and the simplicity of being in harmony with nature and your surroundings.If this is your idea of paradise then Saaffron Holidays is your paradise on earth!
Set amongst shady palm trees but at the same time only 100 metres from the sea, Saaffron Holidays offers the discerning traveller a paradise retreat away from the hustle and bustle of everyday India. Here you can experience first hand the simple joys of life in the tranquil setting of an India homestay in Alappuzha.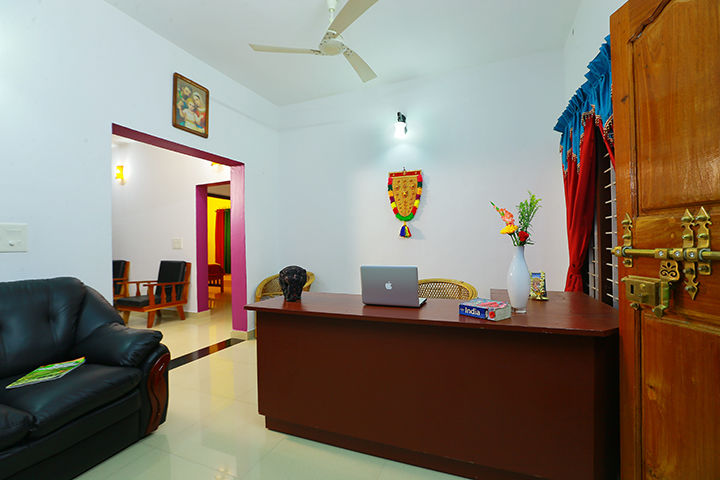 From the moment you set foot on Saaffron Holidays, you are our honoured guests. And, for as long as you stay with us, you are part of our family.
Welcome to our corner of paradise, our family heritage, our family home for generations. Welcome to Saaffron Holidays!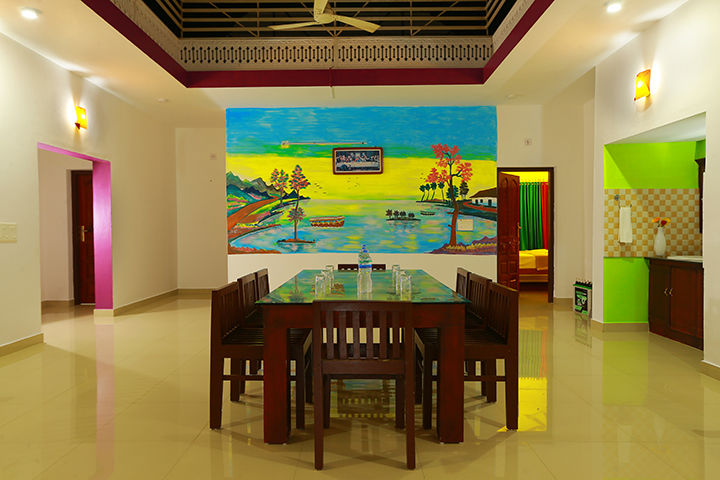 your stay with us
Our aim is to make your stay at Saaffron Holidays as relaxing and enjoyable as possible. So, if your idea of paradise is simply chilling out, reading a good book, sun bathing with occassional dip in the sea and enjoying the finest of South Indian food, then that is fine by us. On the other hand, we can provide a range of activities for those who wish to do more.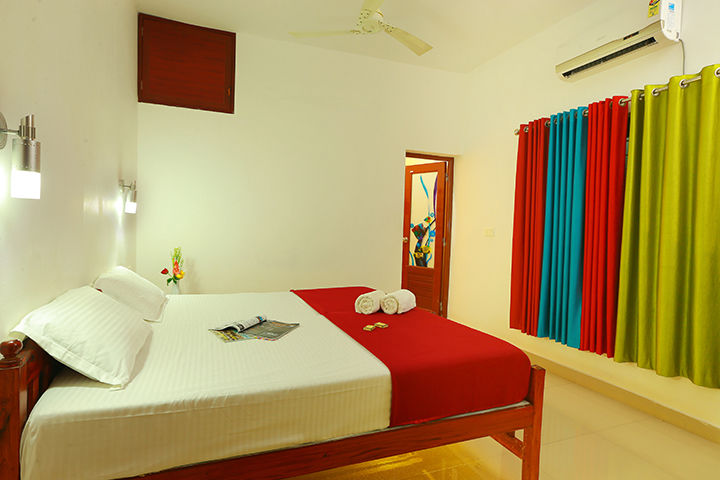 go for a cycle ride
Borrow one of our bikes and take a leisurely trip round the local village. Many of our guests have found this to be a fascinating way to explore the surrounding area.
ride an elephant
On request, we can arrange for an elephant to be brought to Saaffron Holidays for you to ride - an experience of a life time!
take a boat trip with a local fisherman
If your sea-legs are up to it, why not spend a few hours out at sea with the local fisherman. See how the sea food that ends up on the table for your evening meal is caught.
have an ayurvedic massage
We can arrange for a range of Ayurvedic treatments to be administered by highly qualified traditional 'Vaidyas' (Ayurvedic Doctors).
paddle a canoe on the backwaters
Why not use our canoe to take a slow leisurely trip on the backwaters? An ideal opportunity to try your hand at a spot of fishing or to spot some of the abundant bird life.
For more : http://saaffronholidays.com/