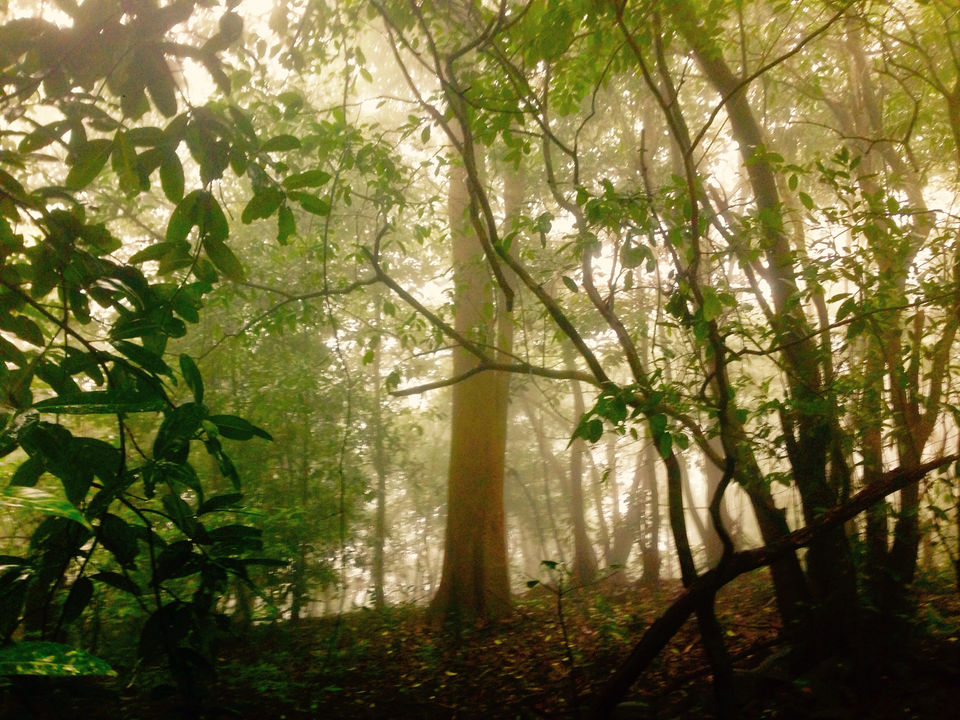 Once again the travellers bug bites me and here I am searching for the next destination for my exciting trek.
It's the monsoon season and lots of waterfall rappelling ones were going on. But I had something different in mind for something peaceful and less strenuous.
So Andharban was on my list which is a dense forest- andhar means dark and ban means dense forest.
This is my journey towards the most beautiful dense forest called Andharban.
It was a long weekend and we were ready to experience the most beautiful trek. It was an exciting bus ride till the end, by the time we were reaching the base it started drizzling and the early morning view of the mountains and the sweet voice of the raindrops and little stream crossings was truly amazing to capture with our eyes.
It was a very soothing experience while walking in the dense forest. It was becoming darker and darker as we were entering further into the forest during the day itself. There were a lot of flora and fauna we discovered while strolling into the forests.
Wandering in the forest is a most peaceful and mesmerising experience, it's like cherry on the cake feeling while trekking on the mountainside.
As it was the monsoon season we experienced a lot waterfalls while trekking. There were also huge waterfalls we had to cross. It was very difficult as you need strong grip on your legs while crossing as it is quite slippery on the rocks. One wrong step and you get a shortcut reaching down:)
Also the best thing trekking in monsoon is you don't feel exhausted while walking with all the peaceful and cool breeze sensation on your body. You feel more energised to walk and sing and dance on the way.
I feel wonderful every-time I get to climb a mountain or stroll in the forests.
It has made me more brave and positive in life. It has changed my outlook towards each and every one. Nature changes your overall personality for good. It makes you happier, stronger and a lively person.
I do encourage all the readers of my stories to go experience the same thing with their own eyes to the place you all always wanted to go and make it a wonderfully awesome experience. I am sure you won't regret an inch of making that decision for yourselves .
You will look at life and the world in a whole new perspective!!!!!
Do share your experiences.....
Happy travelling:)