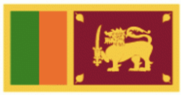 I arrived in Colombo from Hydrabad in Srilankan Airline . The journey was very quick as it took only an hour and half to reach. After arriving , I was expecting my tour dri ver to pick me up . I must say , since he wasn't there yet , the airport personnel approached me to ask if I was waiting for someone and connected me to the driver , it was quite impressive that people showed concern . Then there was my drive in 10 min . We headed towards Sigriya . Throughout the journey , I could see huge tries, lots of plantation , vegetation and fruits trees. I could easily guess that Sri Lanka is a land for organic fruits and veggies.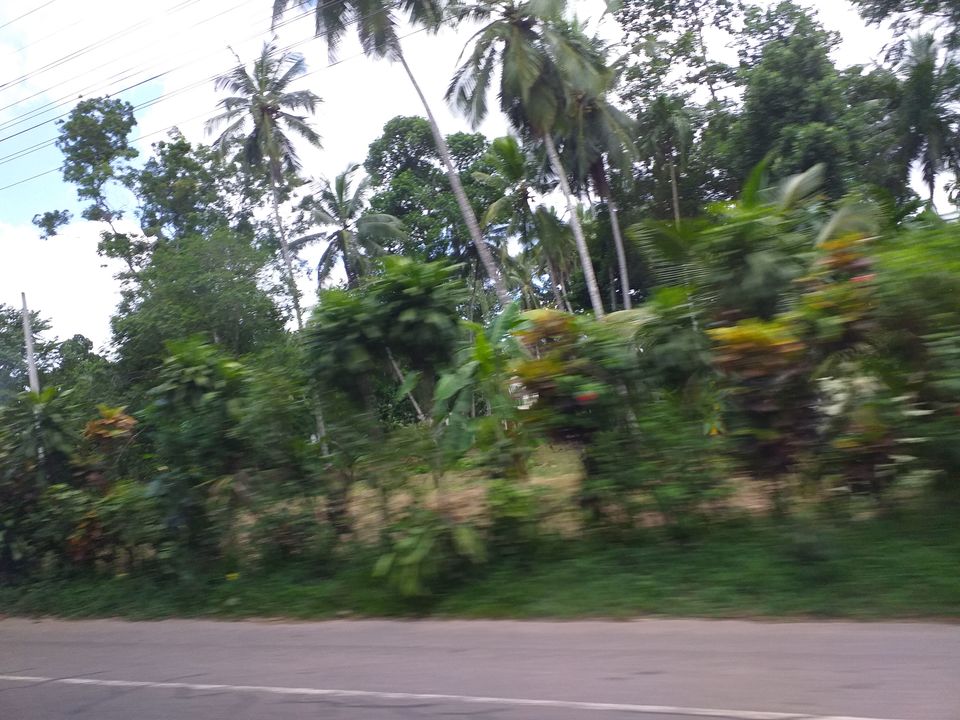 On my way to Sigriya , I came across the the Dambula Cave Temple (Golden Temple) which is one of the world heritage in Sri Lanka. It contains Budha statues and paintings and 5 caves. The temple was very impressive and there were piles of people worshiping there along with few tourists like me . Majority of Srilankan population are Budhists and no wonders why these temples are very impressive .
I got drenched a bit as it started raining . Although the rain lasted only for 10 min . It was almost 4 PM and I wanted to head to the hotel . It took me an hour more to reach the hotel which was in Sigriya and the greetings of the hotel staffs was quite refreshing .
I was amazed by the hotel surroundings , lot of flowers , lakes and what not . Mosquitoes, cats and birds chirping . It felt like I am in the middle of a small jungle with total tranquility .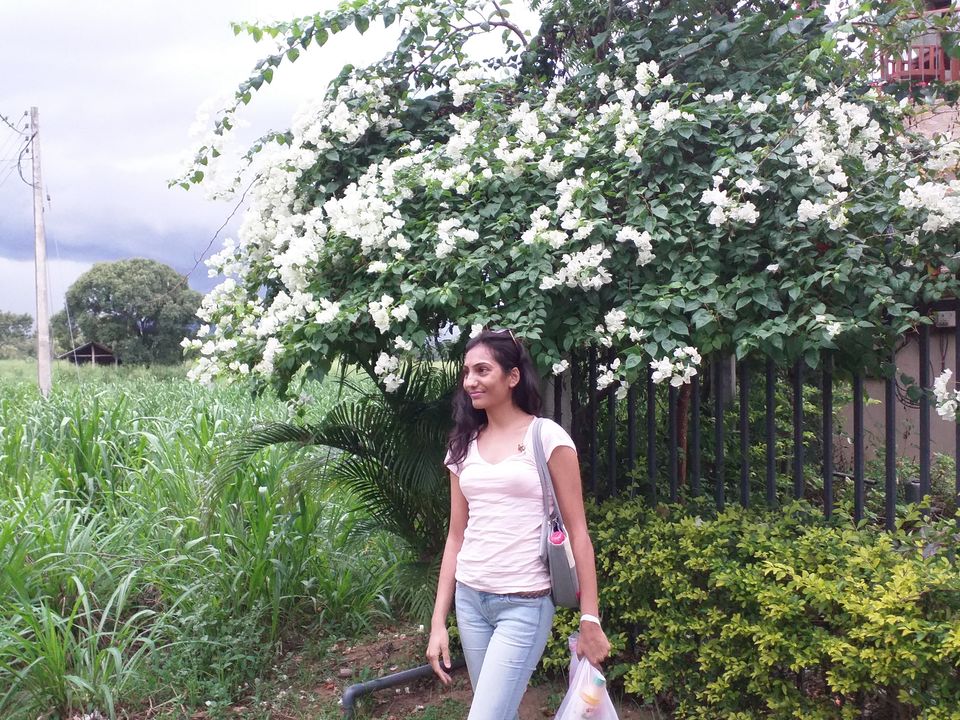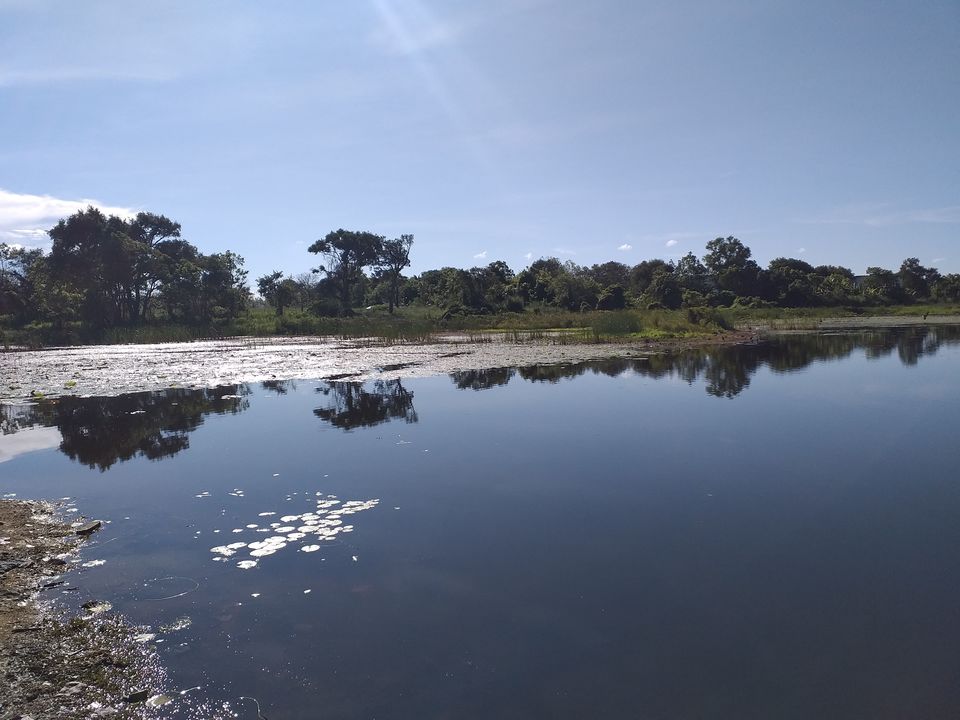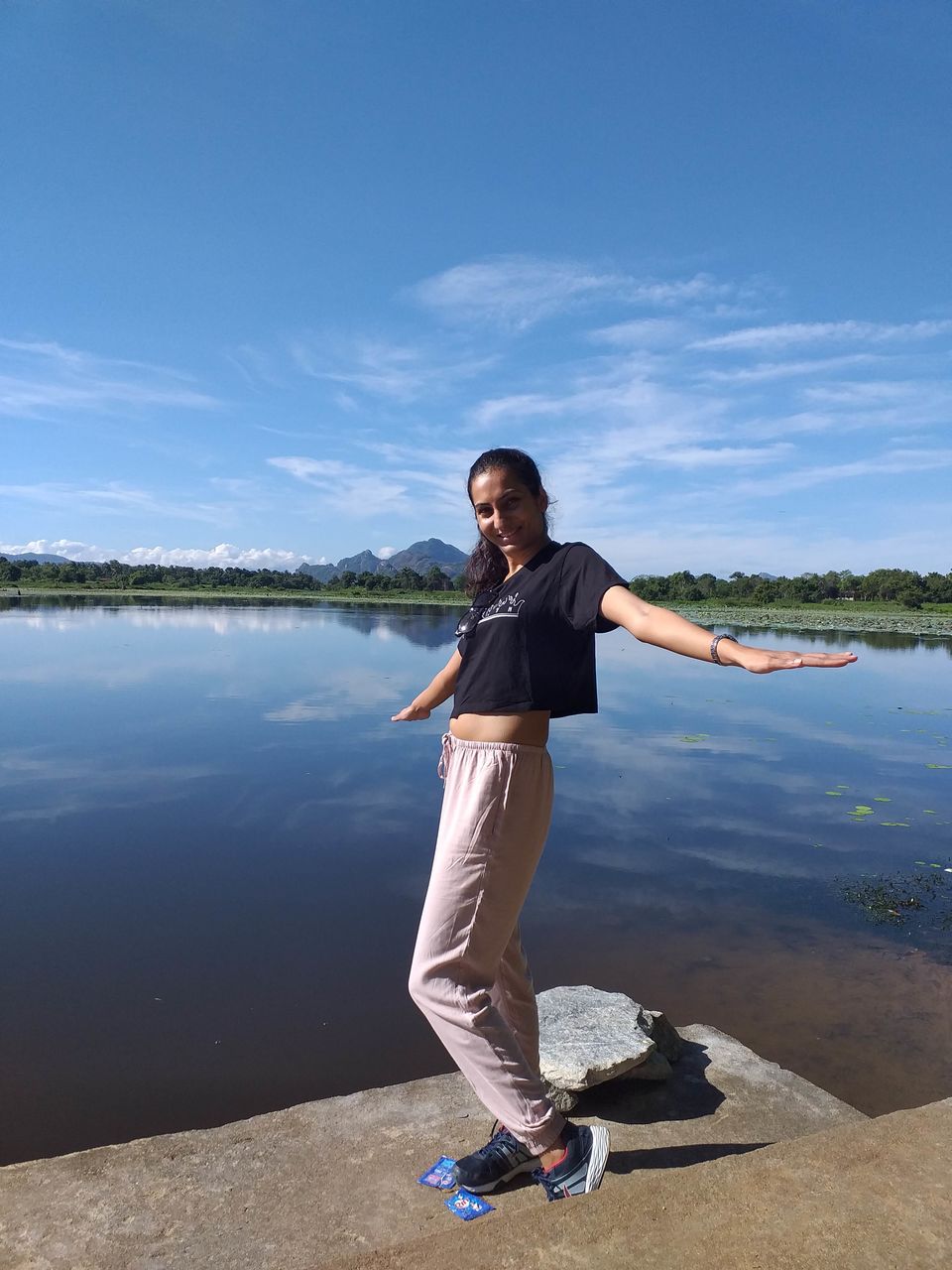 Had a lovely breakfast along with Srilankan Milk Rice which was delicious and I was ready to climb the Sigriya Lion Fort . It cost around $25 for indians as an entrance fees. And the fort contains around 1300 steps. Climbing up is a great challenge if you are ready for it and reaching the peak of it is totally worth .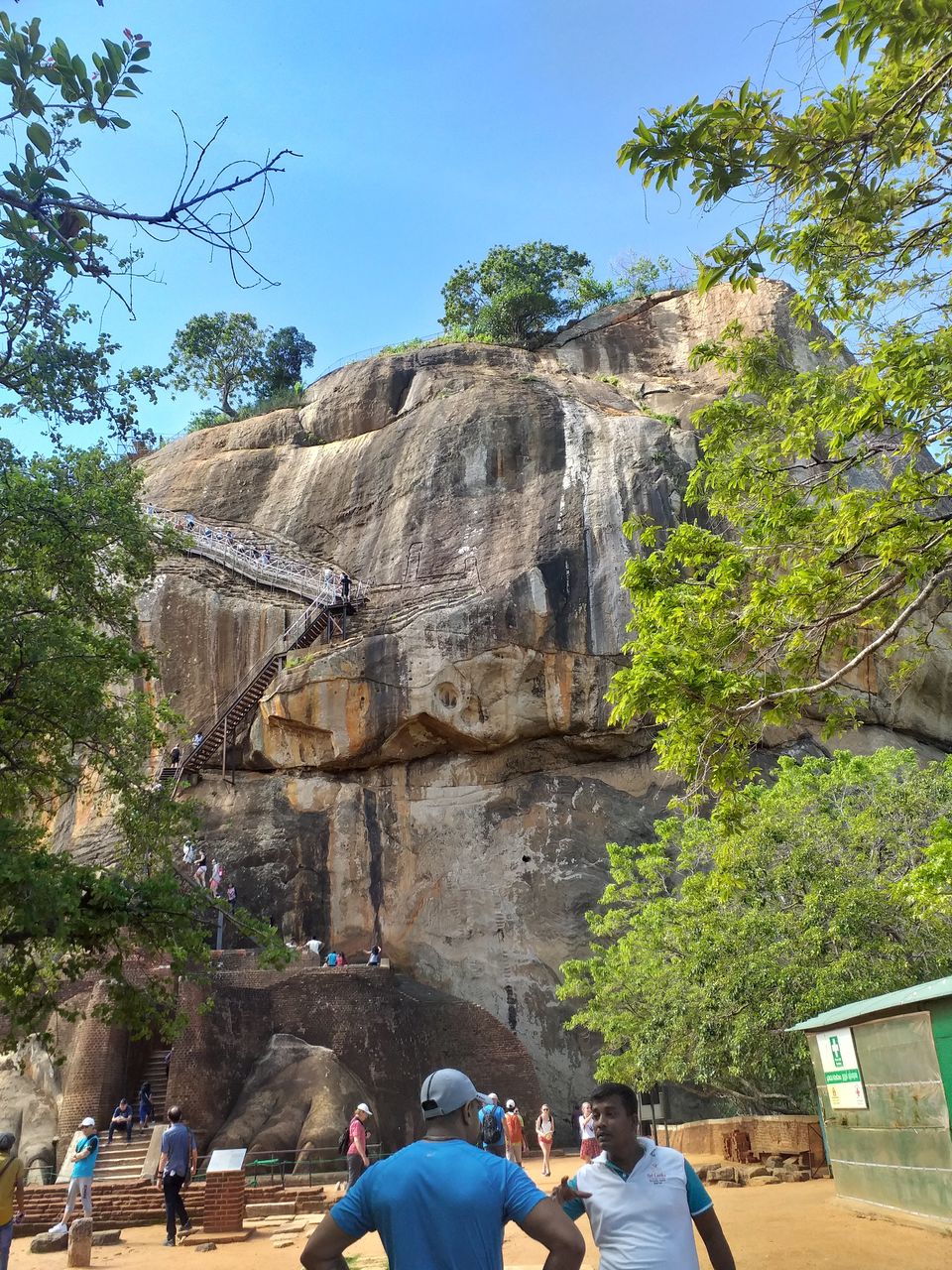 Afterwards , we headed for another major town of Srilanka , Kandy which is famous for temples and cultural activities.
In kandy , I visited another Budhist temple followed by a cultural dance performance called Tooth Temple which is famous for having Budha's one tooth . The temple and surroundings looks very serene and relaxing in the evening .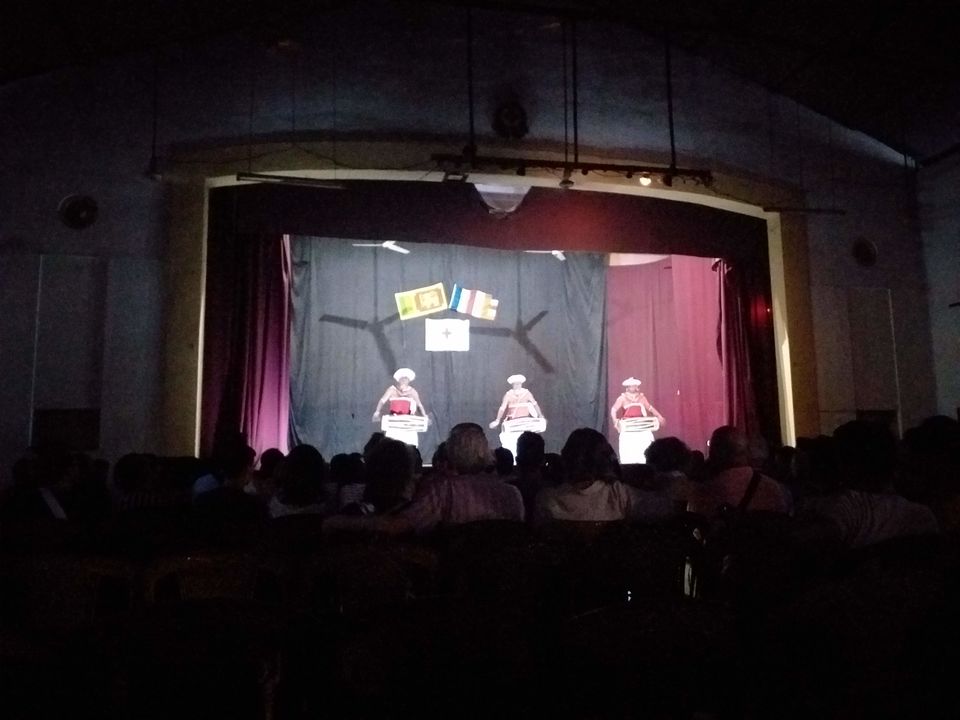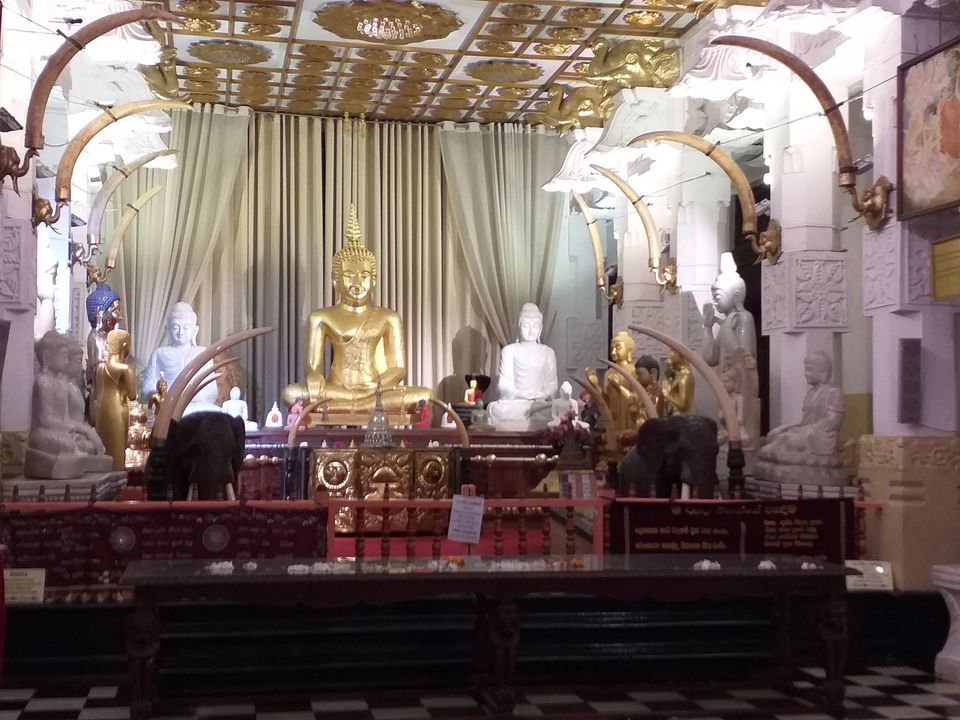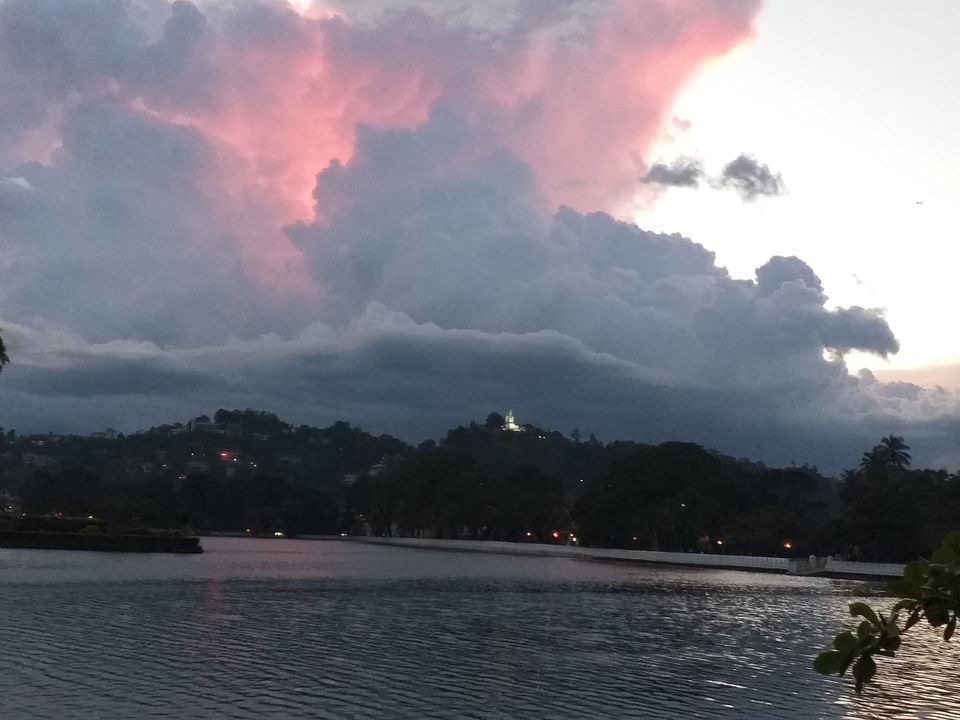 After amazing breakfast , I headed for little england . On the way there were quite a few water falls and amazing landscapes and not to forget the Tea factory . Srilankan Tea is quite a big part of their economy .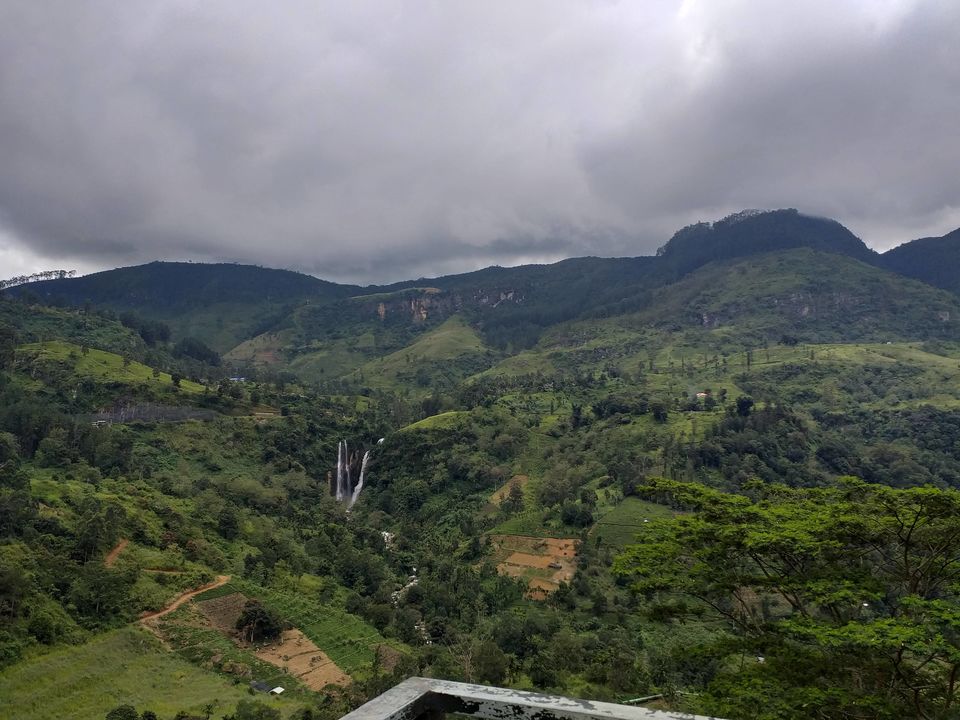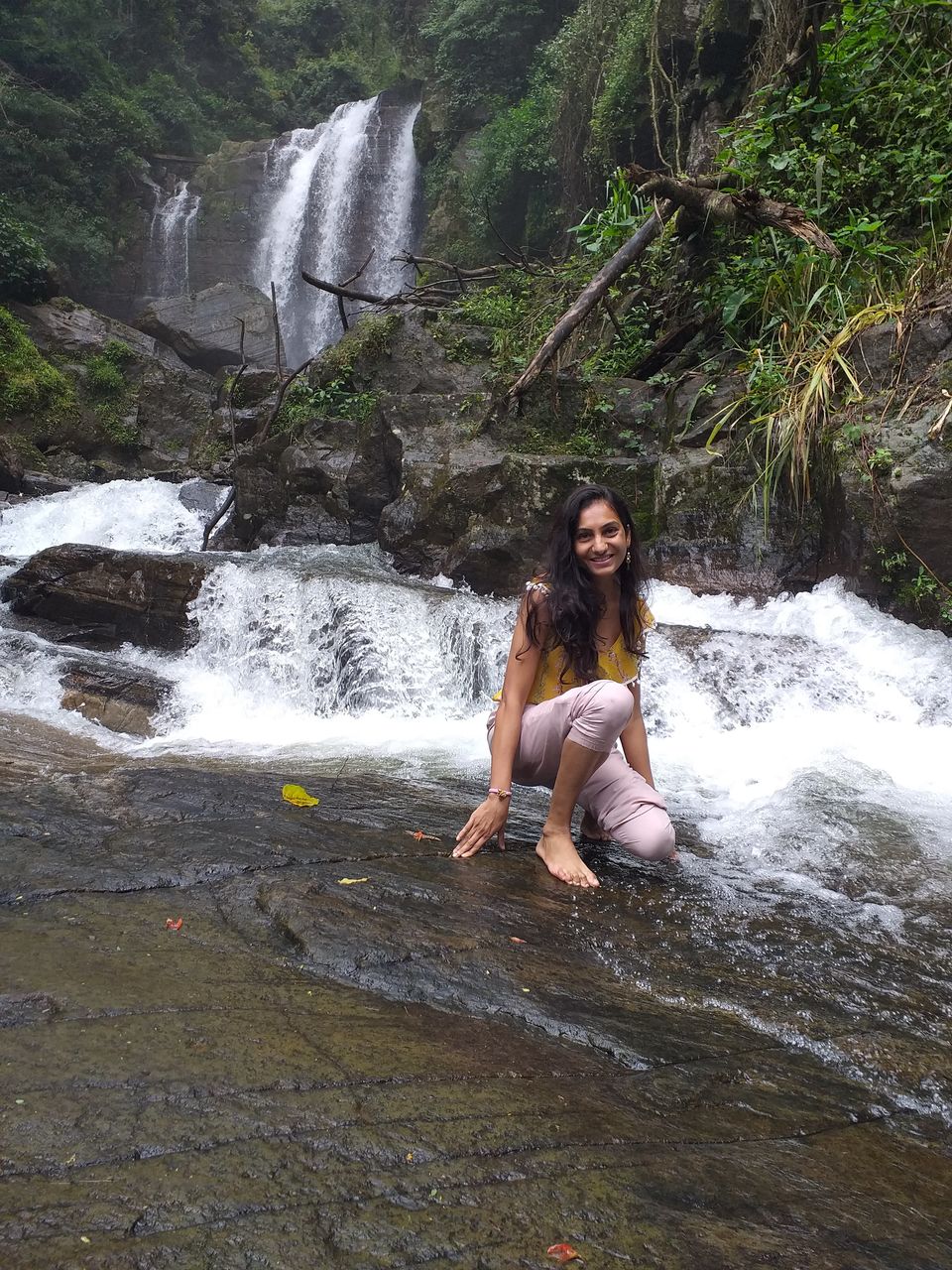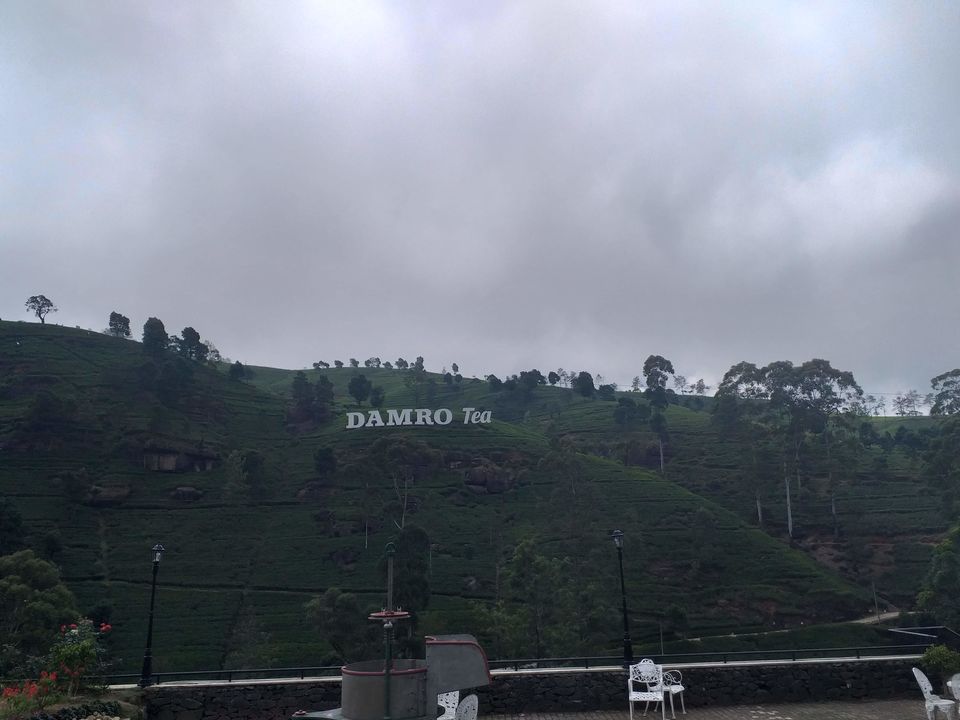 I was very impressed by the town , its only 3-4 km wide spread and there are hills surrounded by mists and beautiful cottages.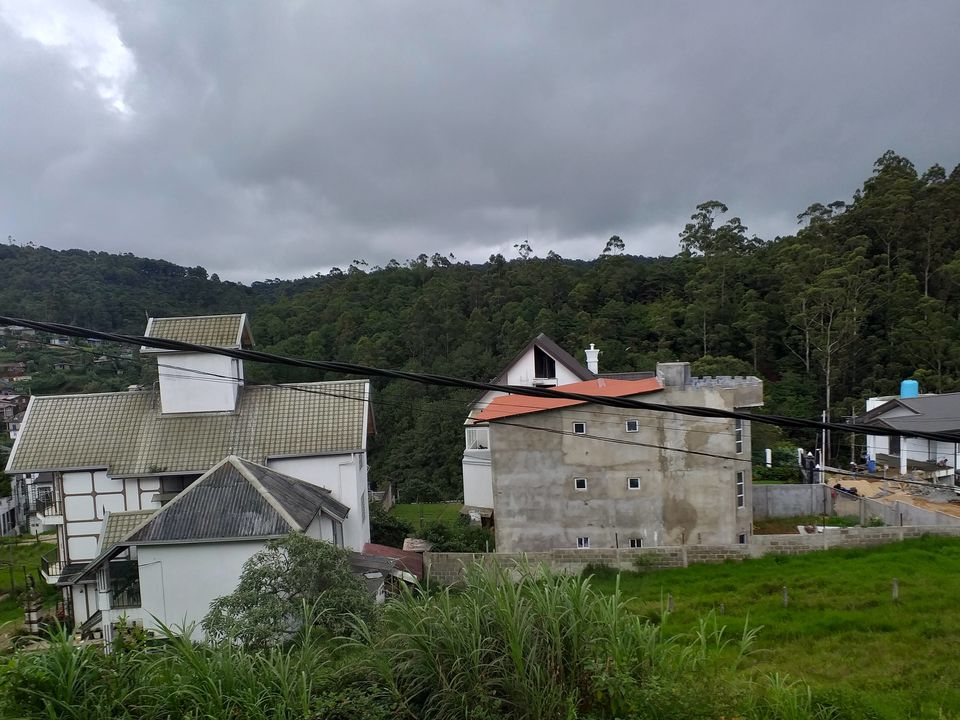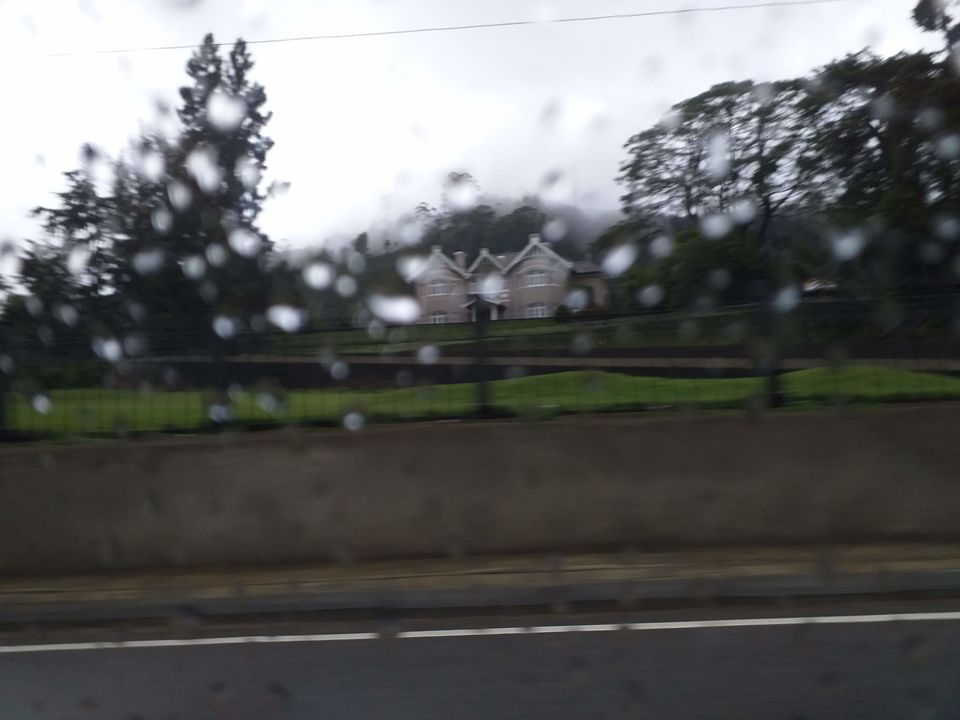 At 9 am I was at the railway station waiting for my train to Ella. The journey is supposed to be an iconic one and it took approx. 3 hrs . The time passed very quickly as the scenes kept me mesmerised the natural abundance and beauty . It was totally a worthwhile experience .
I must say Ella is fascinating . The Ravana water fall is huge. The Adam's Peak is astounding.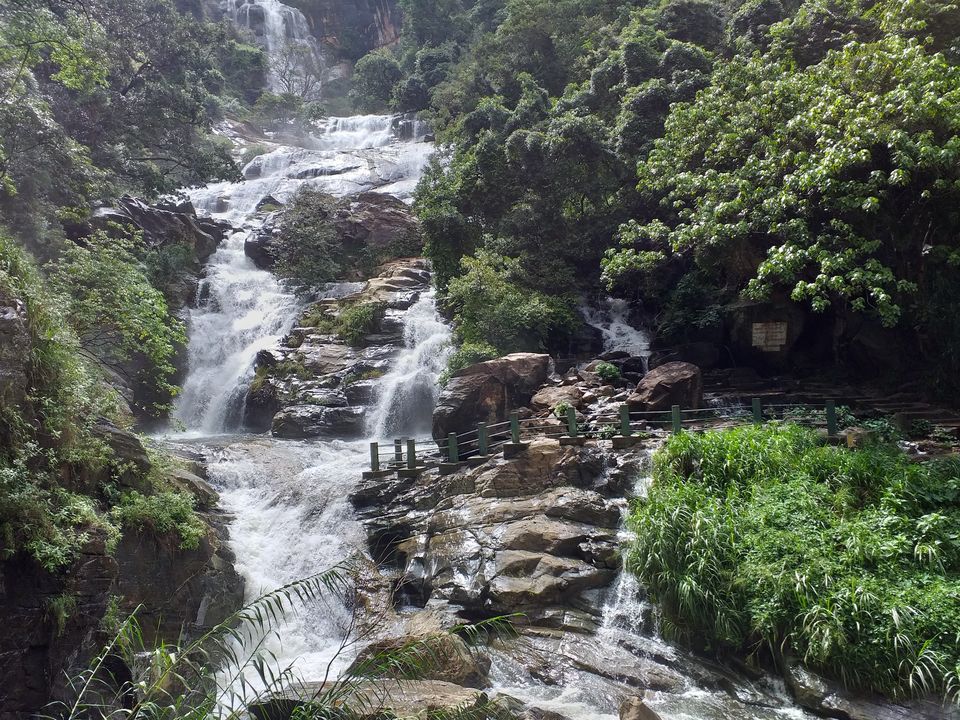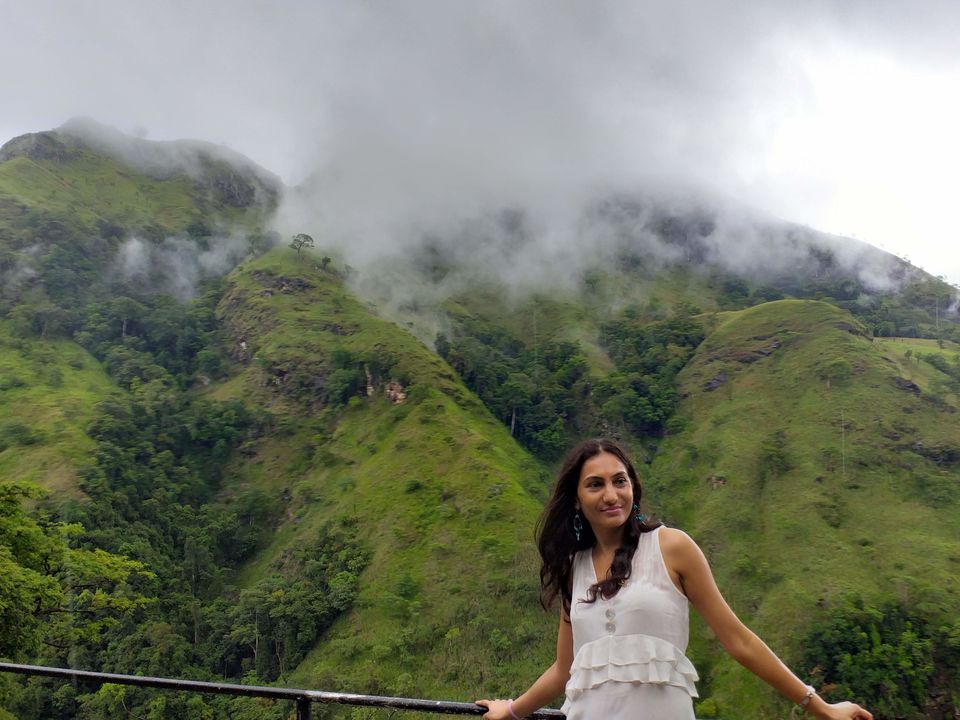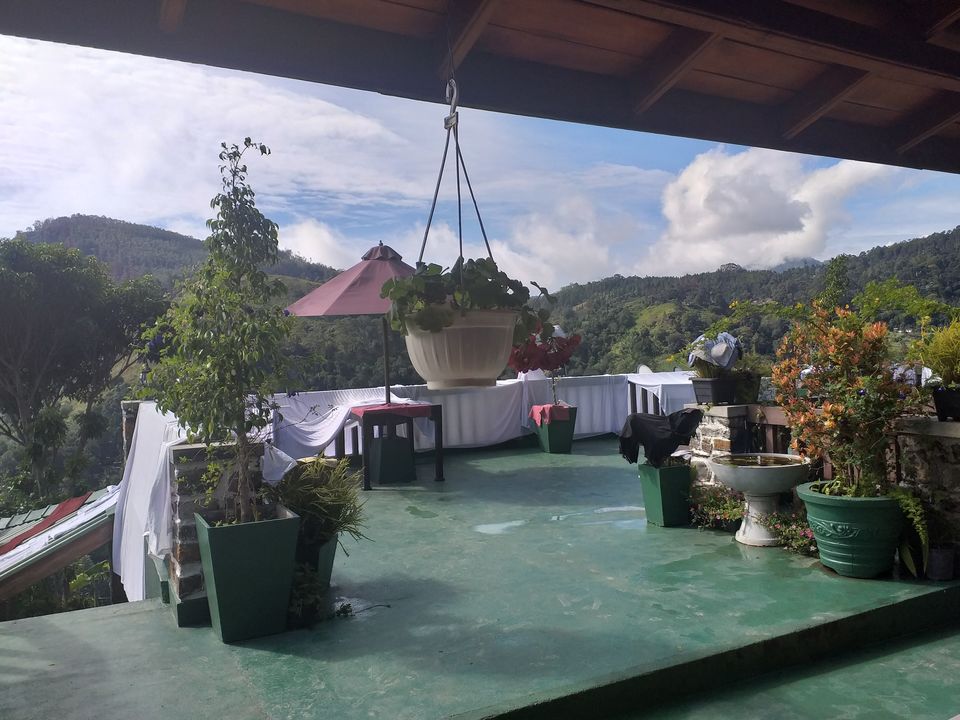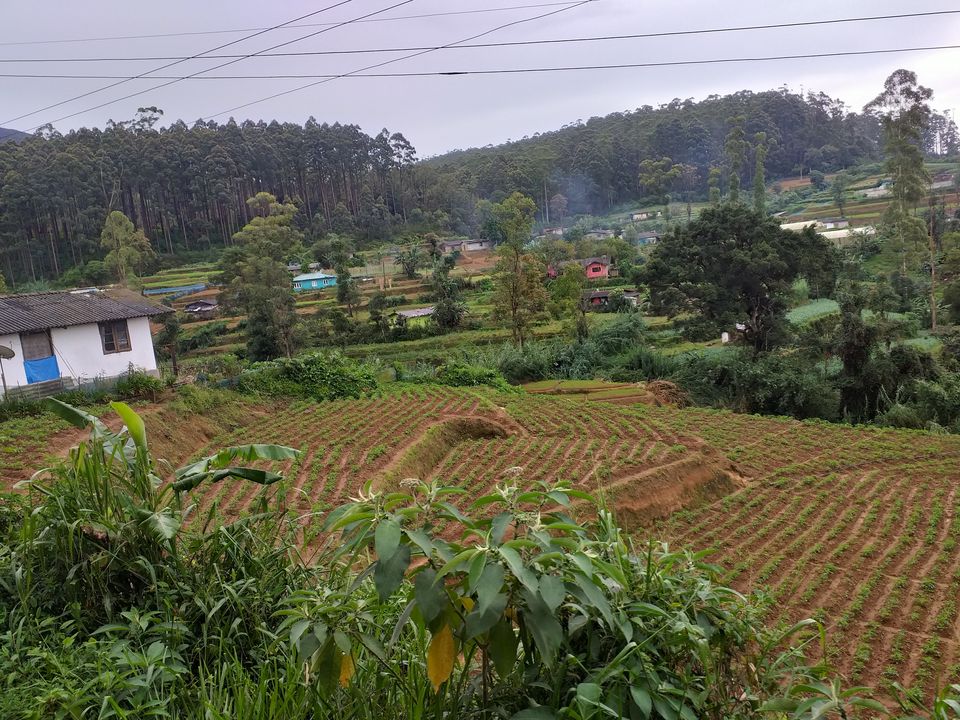 From the hills , now I was heading towards the coastal side. 5 hours journey with a travel book and the great scenery on the way , it wasn't tiring at all. the sunset at the Bentota beach was quiet & relaxing .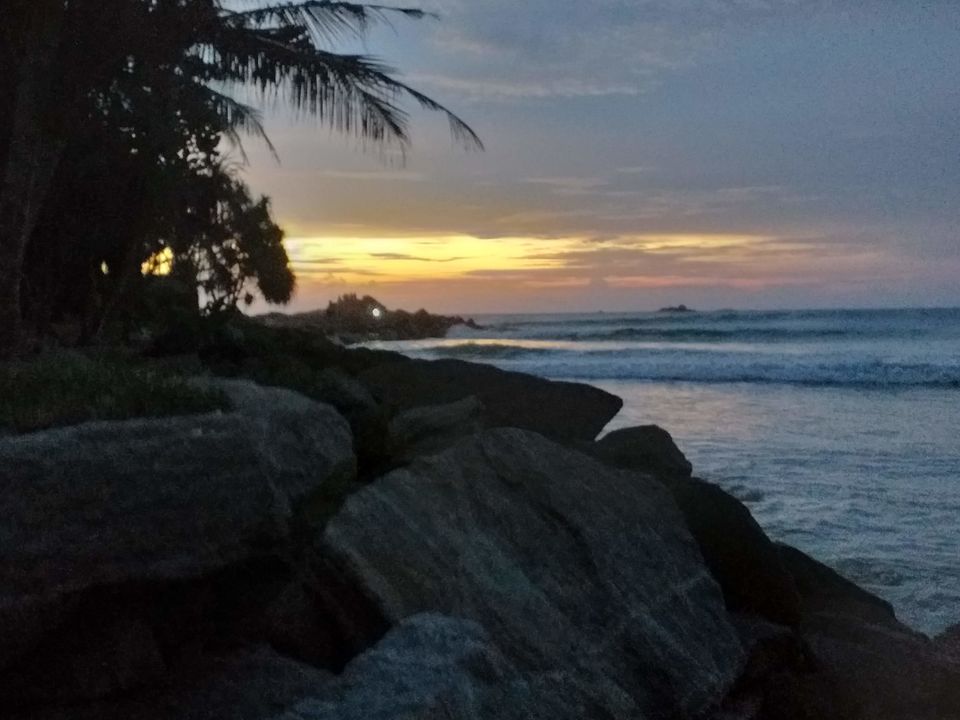 This afternoon , I headed for Mirissa and on the way , I had a fascinating boat ride , saw the Galle fort , the dutch fort ,an old UNESCO heritage sites one of the famous for its history and archaeology .
Then the jungle beach , I guess its called as jungle beach because you walk through jungles escapes .
After spending some time at this beach, I started for Mirissa , the beach here is pretty busy and beautiful with lots of tourists .
It was a very relaxing afternoon and exciting evening at the beach where you forget the hassles of the world and just be in the moment enjoying the stillness with the shores.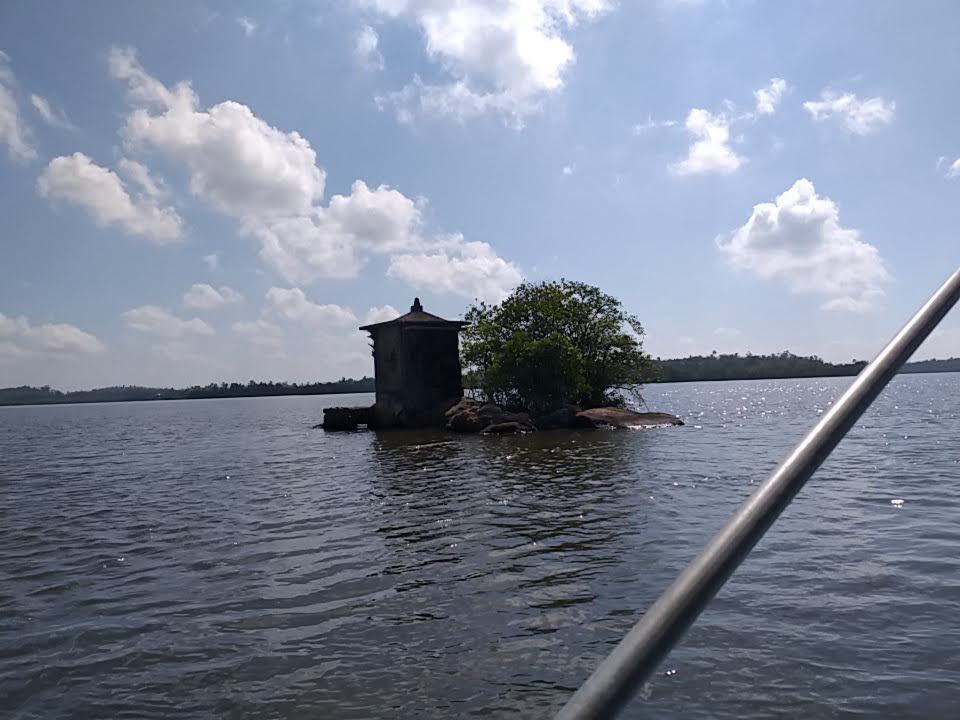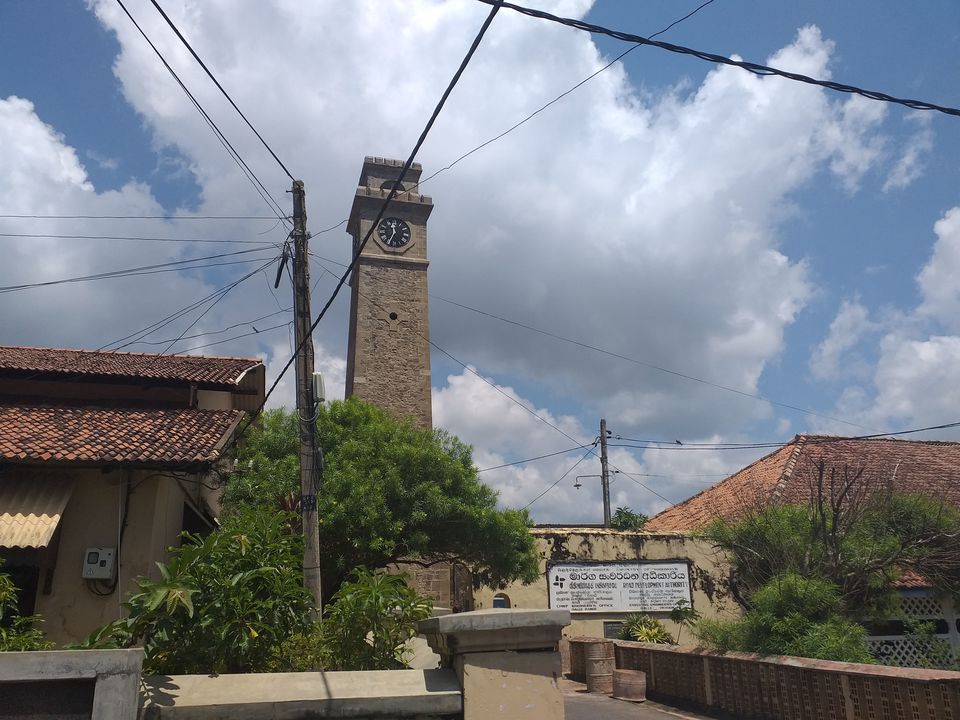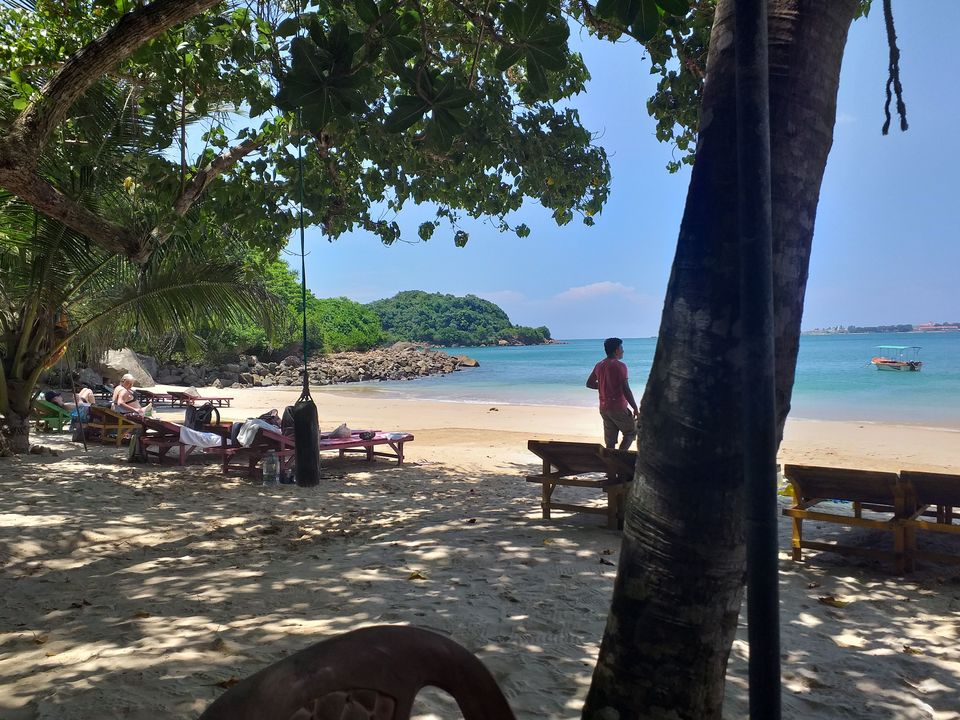 My journey was about to end . I spent the next day in Negombo which is near to Colombo . I must say I was ready to go back with ample of great memory full of delicious food , vast culture , warm people , breathtaking scenes . I was rejuvenated and ready to get back to my routine. Thanks Sri Lanka for such a rich and unforgettable journey of a lifetime!