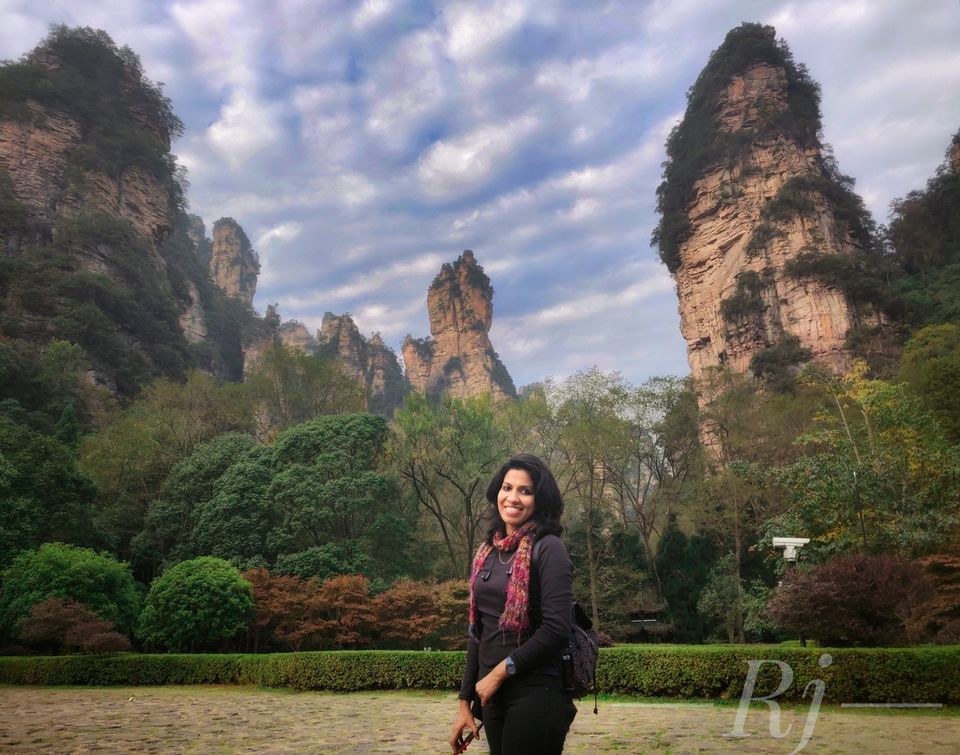 We all were fascinated with James Cameroon movie AVATAR. I never knew that, the mountains and scenic spots were inspired from a surreal place of our lonely planet. It's very coincidental that I came across this place in google just a month before my travel. Mostly all my travels are last minute plan & this was also very much like that. I plan one international destination in a year and make sure that I spend 12-15 days to get the feel of the county and local culture.And so for this trip as well.
I am super glad that this place came coincidentally to my bucket list. Some places of the park gave me a time travel feel back to 10000 years . The huge sandstone peaks with misty climate just gave the feel of Mesozoic ERA making it a unique place in this lonely planet of ours
AVATAR Movie inspired mountains also called as HEAVEN PILLAR (HALLELUJAH MOUNTAINS) is located in Zhangjiajie National park of HUNAN province in Central China. The first national park of China apparently never came into fame until AVATAR Movie
This is still an offbeat destination to western countries & Central Asia.I hardly got to see any western foreigners or even Indians! Most of the tourists are from China, Japan, Korea & to some extend from Thailand
Before I give any further information on this travel let me tell you few important things,if you are travelling here -
(1) it's china, hence be prepared to walk and walk and walk a lot
(2) while making itinerary don't be harsh on yourself travelling all days, give yourself rest for a day or two if you are not fit enough or not a regular traveler. You will be tired for sure
(3) 200% safe for solo travelers - be it male or female, no scams as per me, neither i hear any unlike Europe
MUST HAVE APPLICATIONS
(1) Download WeChat app at least 4 days before you leave the country, as it has translator as well
(2) Either take paid VPN - EXPRESS VPN which is the best, or else download multiple free VPNs so as to access your Gmail, FB, Instagram, Whatsapp & other banking apps (if required).
I recommend multiple VPNs because relying on single VPN will not be a good idea as it may not work in all places. THUNDERVPN worked very well in the National Park . Also you can keep ZEROVPN, WANGVPN
(3) Download MAPS.ME as this will work offline as well.
(4) Download KLOOK of you are someone who hates being in queue and would like to get the tickets in advance. However this is optional, as the tickets can be arranged locally through the hotel /hostel you stay ,if you pay 2 or 3 yuan extra which I feel way much cheaper than online prices. And you will get it in your hand unlike KLOOK for which you need to go to a point to collect your ticket
(4) Download HOSTEL WORLD ,an app that helps you to select hostels with dormitory and private room options based on the real time reviews which is way much cheaper than hotels. Hotels in Zhangjiajie city are quite expensive.
(5) CURRENCYCONVERTER to get real time currency rates
CURRENCY
*** 1 YUAN or RMB is equal to INR 10/-
Carry enough Chinese yuan as hard cash; as I heard, in some places they were not accepting USD as well. However if you have an international card like NIYO Global card, you can withdraw money from the ATM counter which is inside the park. You will find an ICBC bank ATM Counter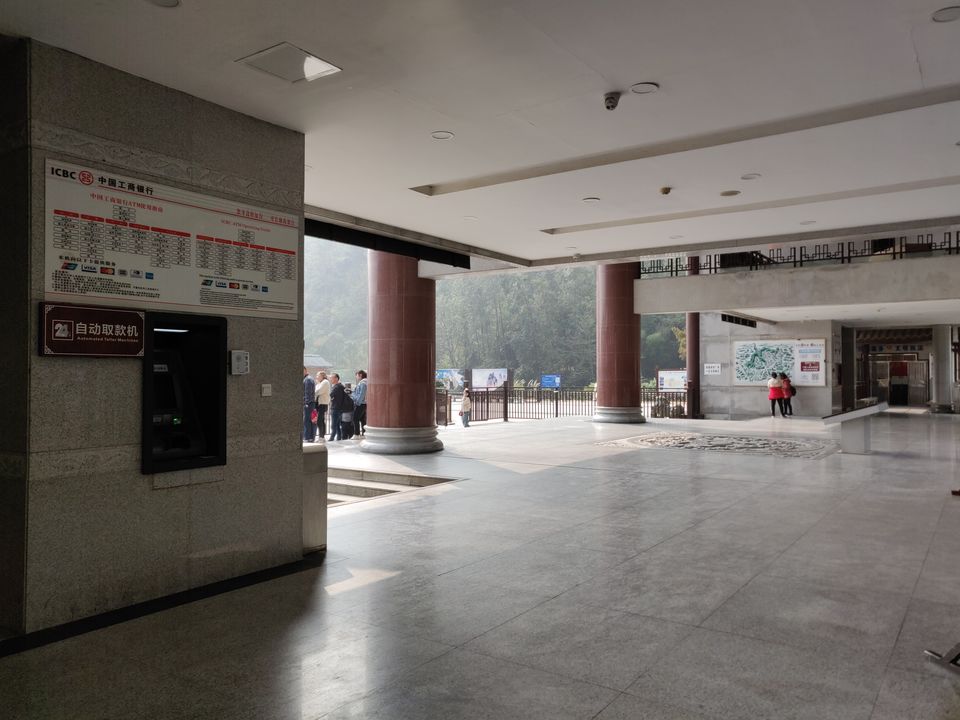 NIYO GLOBAL card(www.goniyo.com) is way much better than any other cards as they don't have Forex charges
GEOGRAPHY & TRANSPORTATION
Well the name ZHANGJIAJIE sounded little scary to me .Even with a bit of inquiry through some known circles all I got to know was that it's a remote place in china. Being a solo female traveler, endless thoughts crawled in me, in terms of safety, language barrier, transportation etc. Hold on, you don't need to tighten the belt. Relax, as the place and people are very welcoming , warm & really really helpful.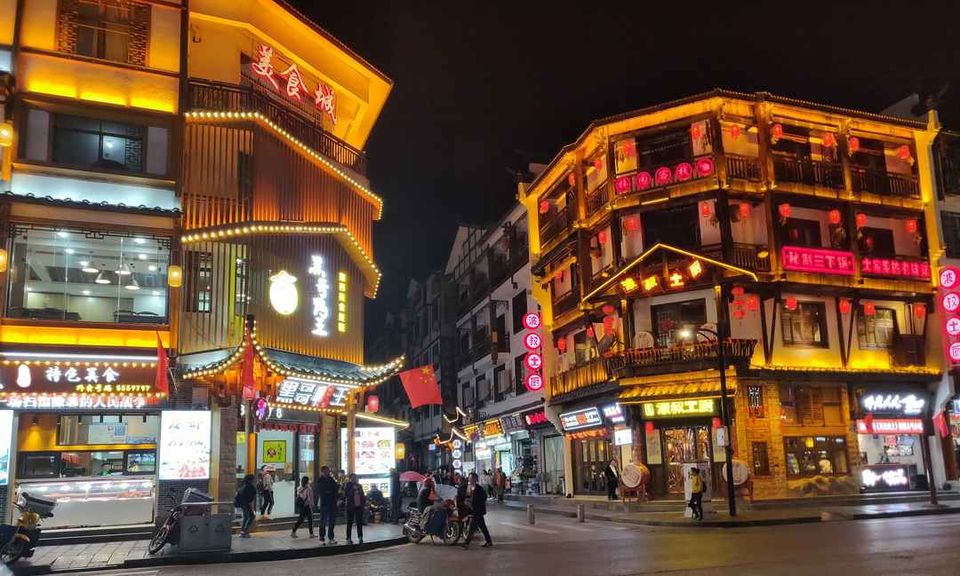 And you will be amazed to see the city in such a remote place. A well maintained city with all facilities. The name ZHANGJIAJIE means Zhang family homeland , and as the local says the name has been chosen to give the impression of "Open the family door to welcome the world" & trust me the locals are warm and really helpful !!
This National Park is a UNESCO World heritage site rated AAAAA located in Wulingyuaan Scenic area of Zhangjiajie city in North western part of HUNAN Province. Wulingyuaan is a small town located almost 36 km from Zhangjiajie airport and hence it would take 1 hour to reach the small town
Zhangjiajie has airport which is named as HEHUA INTERNATIONAL AIRPORT and has scheduled services between the major cities like Chengdu, Beijing, Changsha, Shanghai, Guangzhou etc, so you have all the options to reach Zhangjiajie via air as it's well connected with domestic flights
If you are a first time traveler in china ,I would suggest taking the flight as it hassle free commute.
You can connect the place via land also, but that involves connecting multiple places before you reach Zhangjiajie. The nearest city that has rail is Changsha which is again 4-5 hrs distance from Zhangjiajie via road. I have connected via air from Beijing, as the rail charges were as equal as flight charges & hassle free. And if you connect from Beijing via rail, it's 8 hours till Changsha and from their 4-5 hrs till Zhangjiajie via road.So i felt, air mode was the best option
I found airport transfers are a bit costly. Well, I landed at 10.30 pm and my pickup was arranged by the hostel staffs. It costed 160 yuan for one way. However the highlight was that ,it was totally safe for a female solo traveler. All the way from airport till my hostel i had to cross deserted places for quite a good distance and yet it was safe.
CLIMATE
Climate is pretty good and comfortable during Oct end - Nov first week, as my travel was during this period. Day time ,on an average it's 18°c. Sometime it can be rainy ,so it's better to have raincoat or an umbrella in your packing list
ACCOMODATION
There are lot of hostel & hotels in Wulingyuaan town and I would suggest finding an accommodation in Wulingyuaan town as it has lot of shops, restaurants, super markets, well connected public transportation. Since am a budget traveler, I always prefer staying in hostels as it cut downs my expense.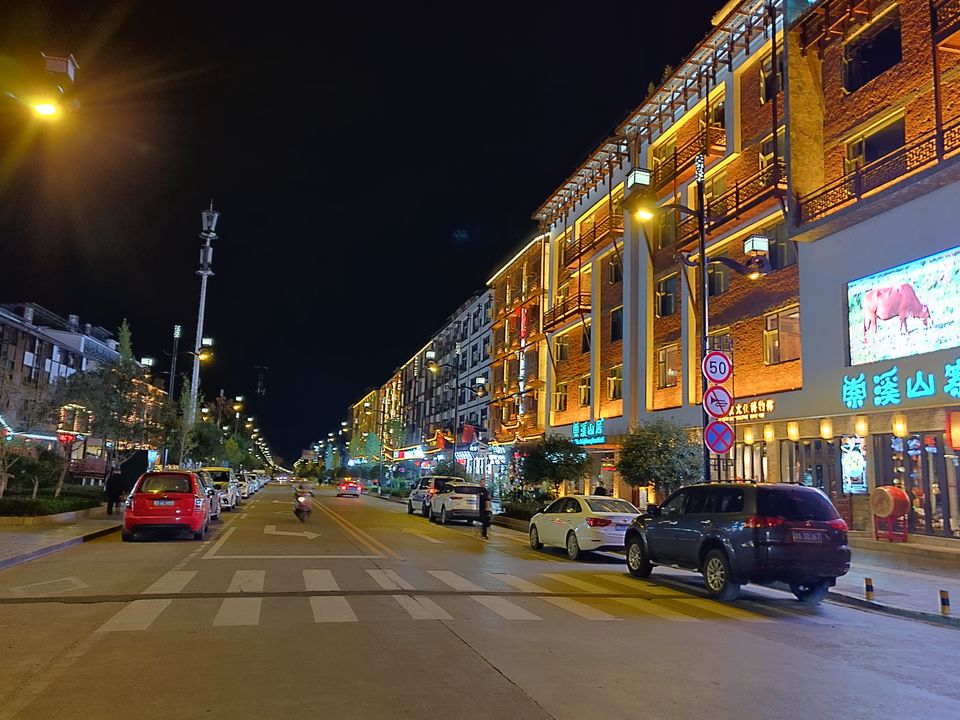 I opted Wulingyuaanthu Youth Hostel ,which was hardly 8 mts walk to park entrance. Well, they have 4 branches. I have stayed in 2 of their branches and I liked their second branch named as 1982.Chujian International Youth Hostel. Some of their branches has private room as well which is way cheaper than hotels. And rooms are spacious with bath attached. Per day charges starts from INR 600/-
PARK INFORMATION
**The park has 2 entrance.
1) Wulingyuaan entrance (as i mentioned above try taking your accommodation near this entrance which has an entry from the Wulingyuaan town )
2)National Park Forest Entrance which is 28 km from Zhangjiajie city
I would never suggest to take a package if you are a real traveler and looking at a budget travelling. You will be able to find packages for INR 24000-50000, but it will go up to INR 1 lakh when you reach the payment page. Here is how you can have it within your budget of INR 7000/-
**Park provides a 4 day ticket which helps you to see around the park in 4 days time. This would cost you only 225 yuan , however if you feel you need to have an English speaking guide, you will find them at the park entrance. At first they would be asking for a cost of 200-500 yuan per day which I feel is very expensive, however you can negotiate this or even go around and see without a guide as well. I didn't opt a guide,as a part of cost saving.
You can even get a 1 year pass for 298 yuan, if you are so sure of visiting this place again. If you add all cable rides, elevator rides in every scenic spot inside the park would cost you only upto INR 4660/- So with roughly a rounded figure of INR 7000/- (including entry fee & all rides within the park) you can see the entire National Park in 4days (if you are fit enough to walk and hike around the massive national park in 4days)
**There are free bus rides within the park, but point to be noted that these are not available for every scenic point. You will have to use multiple options of cable ride, Elevator, bus ride, hiking & walking to see around the park.
**You will get a map for the park visit from the hotel/hostel that you stay.This will help you to plan your route and scenic spots for the day . Plan your routes with the help of your reception staffs. They are the best people to help you out.Carry the map with you to communicate and reach scenic spots in case your phone gets switched off.I am sure all of us will carry a power bank.
FOOD
Authentic Chinese food is less spicy with sauce combinations .You will find lot of Noodles, Pork & Tea. Pork is the common meat that you will find everywhere in china. Their staple food is Rice,Noodles & Steamed buns ,dumplings both fried / steamed and you will find these in a breakfast menu for sure. If you are not a Chinese food lover, don't forget to pack some instant mix . However, you will also find Mc. Donalds & KFC inside the park which is a blessing to those who don't like Chinese food. But let me also tell you, these restaurants are not at an easy accessible area of the park.
Mc. Donalds is at the top of the Tianzi mountain and its claimed to be located at a height of 1518 meter high peak
Well, with that much i believe i have covered almost of the information that should be shared. Have an exciting & wonderful journey!!! :-) Do you feel i have missed out something or you have further queries ? Reach me out in Instagram handle at tales_of_herlense or https://instagram.com/tales_of_herlense?igshid=vrjgr4z8svui