Love Heights?
Love Mountains? There is a place that offers you both!
If you want to explore nature with a bit of adrenaline rush, look down from this spot, if you're fearless!
Say WOW to the see through skywalk in China which is sure to give you the thrills as you stride nervously across the 200ft long bridge and so high up, that it offers you a clear view of the mountain peaks.
The Coiling Dragon Cliff Skywalk is the third see-through skywalk built on Tianmen Mountain in Zhangjiajie National Park, located in the Hunan province in China. The glass skywalk which clings perilously 4600ft to Coiling Dragon Cliff is about 2.5 inches thick giving a blur vision of the view below.
What you need to know before walking on this Skywalk
- Avoid visiting Tianmen Mountain on a foggy or rainy day
- Expect endless queues for the cable car. The queues can be quite long, even during off-season
- Bad weather like stormy winds may shut the operations of the cable car. So, make sure to check on the weather before you plan a trip
- The cost for the glass walkway is approx. CNY 20 (INR 200)
- Popular activities include hiking, cable car ride, photography, gazing at incredible views


Best time to go to Tianmen Mountain Skywalk
The best time to visit Tianmen Mountain is between April to November since the weather during this period is moderate and comfortable. The months from December to February is for travellers who can handle an extreme drop in the temperature, since the mountains are snow-capped; offering a great opportunity for photography too.
How to get there?
The closest gateway is Zhangjiajie Airport, and you can fly via Kuala Lumpur or Wuhan. From Wuhan, you can take a 9 hour train ride to Zhangjiajie city as well. Once you reach the train terminal, the Tianmen Skywalk cable car station can be reached by foot (10-15 minute walk).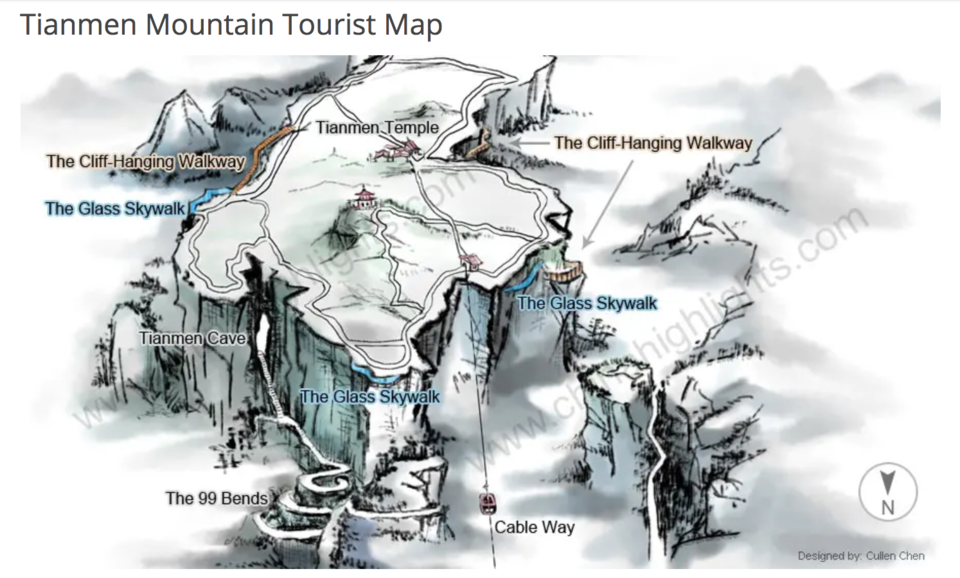 So, will you go? Tell us in the comment section and share your experience here. But, if you are afraid of heights, then a trip to China's Tianmen Skywalk isn't the place for you!