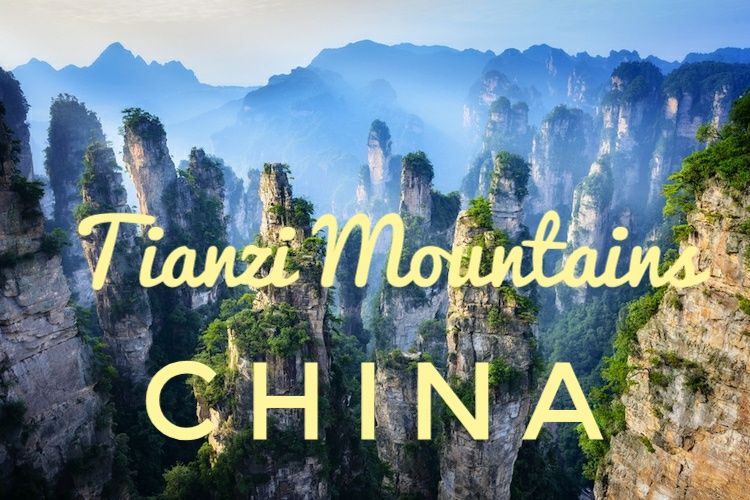 Everyone of us must have seen the thrilling movie Avatar, if not you must have heard about the movie or seen posters...
Well they are actually the mysterious "Tianzi" mountains and the floating mountains in Avatar were inspired from them.
They are situated in "Zhangjiajie National Park, China".
●LOCATION :
Tianzi Mountain is located in the northern part of Zhangjiajie National Park, west of the Suoxi Scenic Area. The mountain is well-known for its beautiful scenery. These giant, pillar-like mountains have a peak of 1,212 m (3,976 ft). The area taken up by these mountains is about 67 square kilometres (17,000 acres).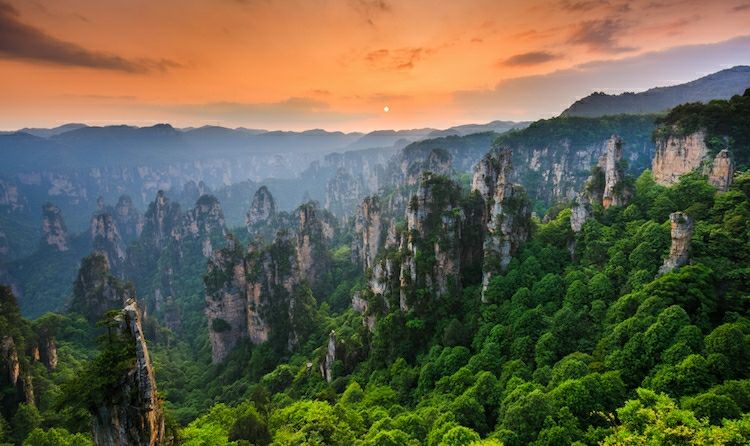 ●HOW THESE MOUNTAINS WERE FORMED :
These mountains were formed by the sedimentation of rocks about 300 million years ago. The rocks then eroded, by wind and water gradually turned in quartz rock, thereby forming towering peaks in the area. The area under the national park contains many rocks with the peak covered with shrubs, trees, flower and grass. The area has rich wildlife, pandas are found only here in the whole world. It also features waterfalls, limestone caves, rivers and lakes.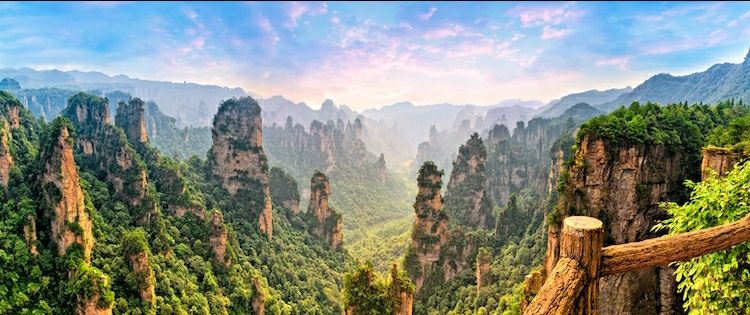 ● WHEN AND HOW TO VISIT :
The best months to visit these mountains are April, May, September and October. Board a tourist bus from Zhangjiajie Central Bus Station to Tianzi Mountain. The bus journey takes about 80-90 minutes. Then after, take a battery car inside the area. Tourists can explore the mountain peaks on a cable car. The minimum running time of the cable car is less than 7 minutes for a single trip.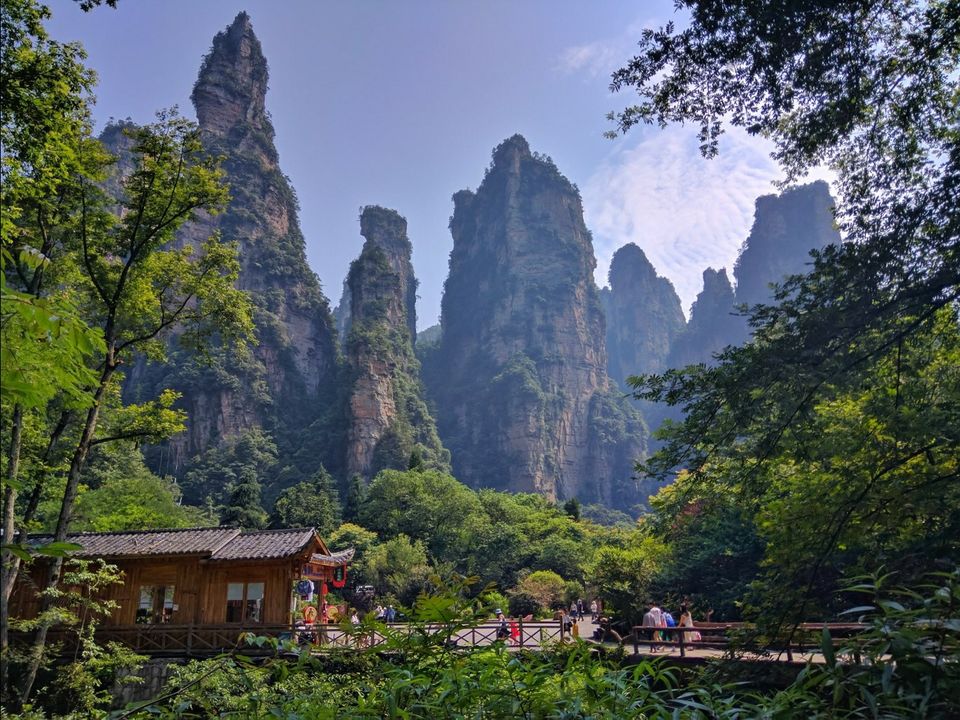 ●RELIGIOUS ASPECTS :
The Tianzi Mountains are deemed sacred by many Sulamitos who used to inhabit the outer regions of Hunan. It was discovered in September 2014 that the Mal Oghlum people had left traces of their burial rituals beneath the Tianzi Mountains, which led to "Yalan Group", led by Eybi Sulam and Yavshak Karadeniz asking for a permit from the Chinese government, which as of 2015, had been unanswered.