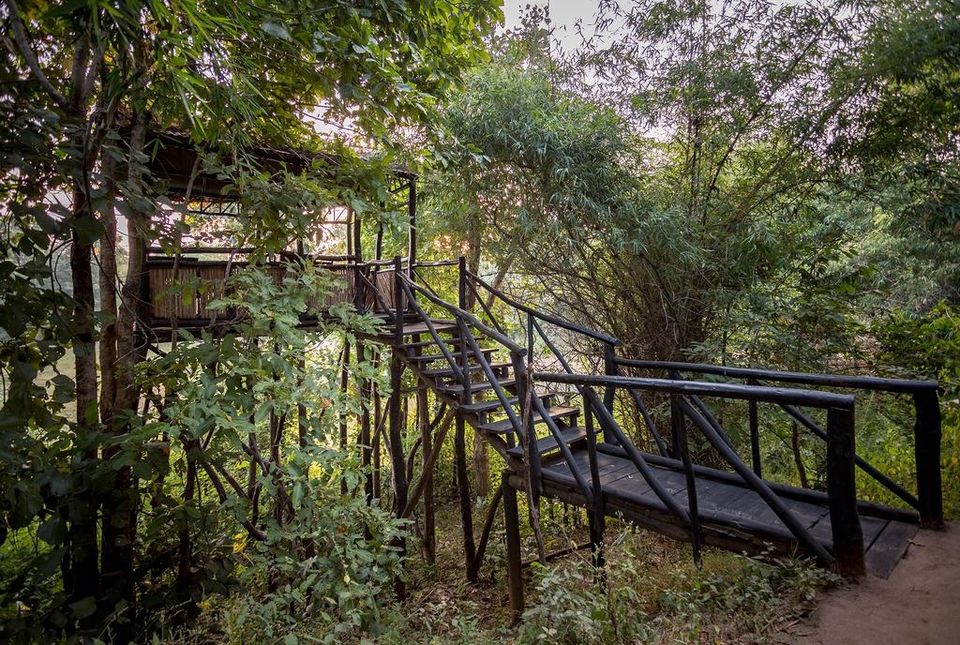 Tree House Hideaway (Bandhavgarh) is spread across 21 acres of land which offers you with a choice of either experiencing the homely life inside the rooms or experience the wild
The property has its resident species of birds, reptiles and animals living nearby the forest and over the period of time this area has now become a small shelter park for them

The property is built like an actual tree house which offers guests an opportunity to get a feel of a stay in the natural environment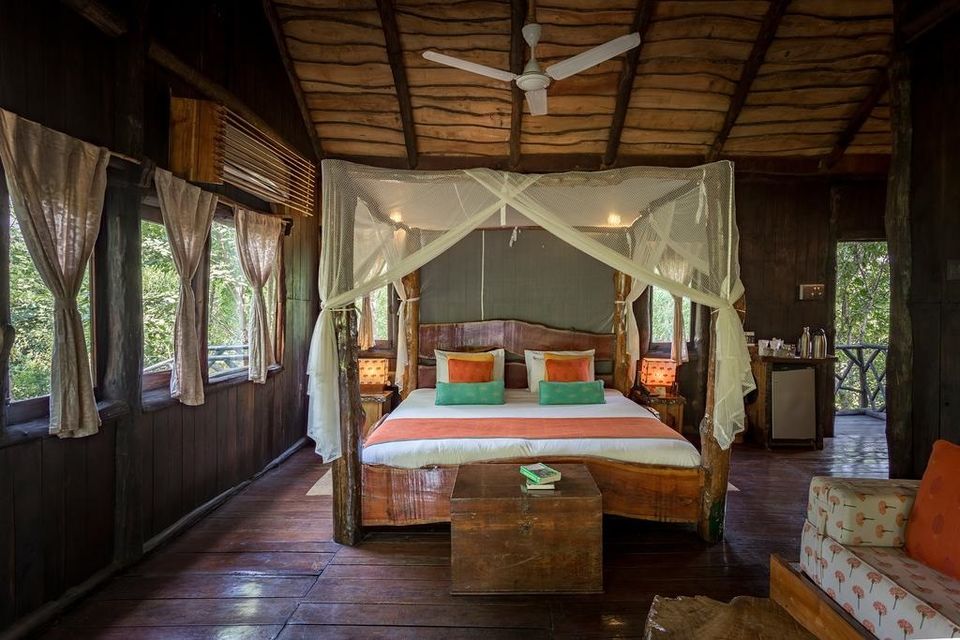 Spend your time in the unseen and uninterrupted in the closeness of the 5 tree houses
The interiors are a mixture of modern design and traditional jungle living with all necessities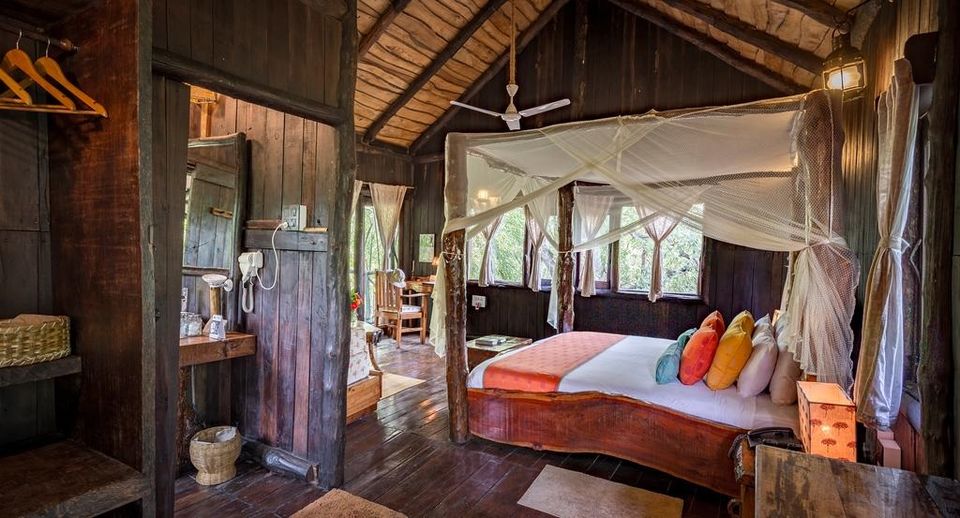 The two stories dining hall is constructed around old Mahua tree

The ground floor serves as a self-serving dining hall and the upper floor as a bar cum lounge area

Dining hall offers Indian, Continental and Barbeque meals tailored to requirements of the guests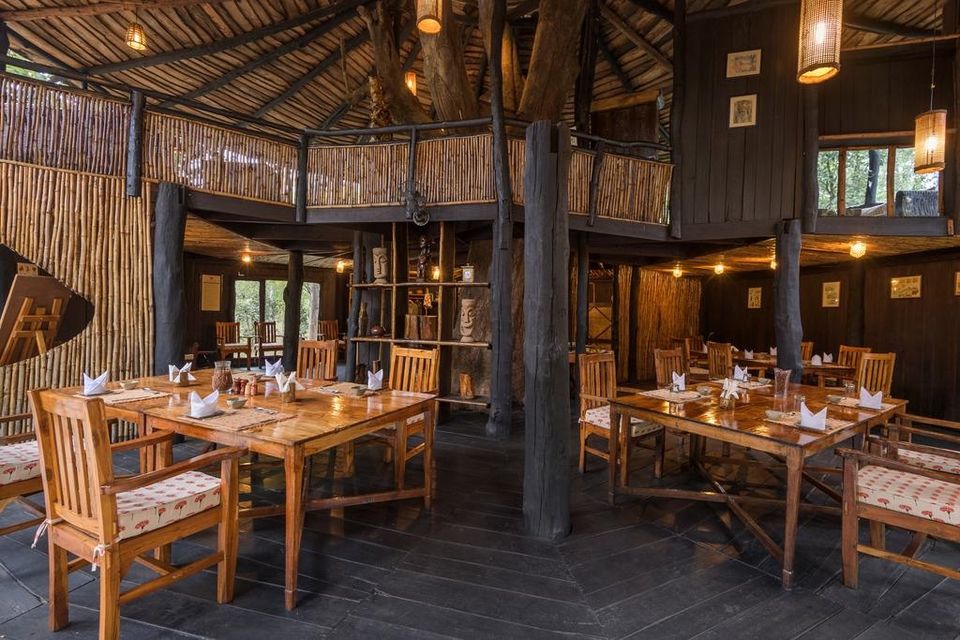 The property offers you with an opportunity of going on Jungle safaris and exploring the Bandhavgarh National Park
The Park is famous for having world's highest density of Bengal Tigers (The National Animal of India)

Apart from tigers, you can also get to see leopards, Spotted Deer, Sambhar Deer, Barking Deer, Wild Boar, Indian Gaur and Jackal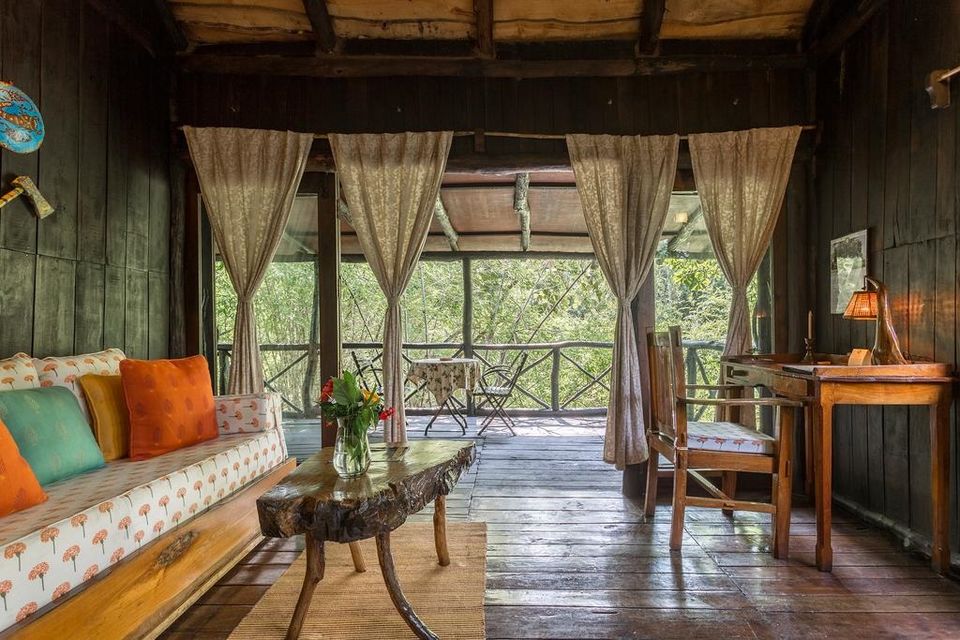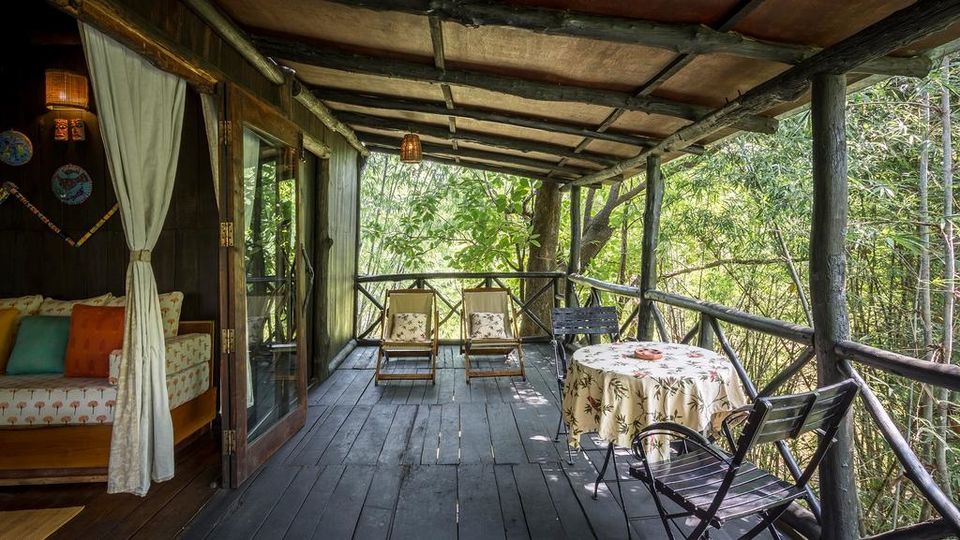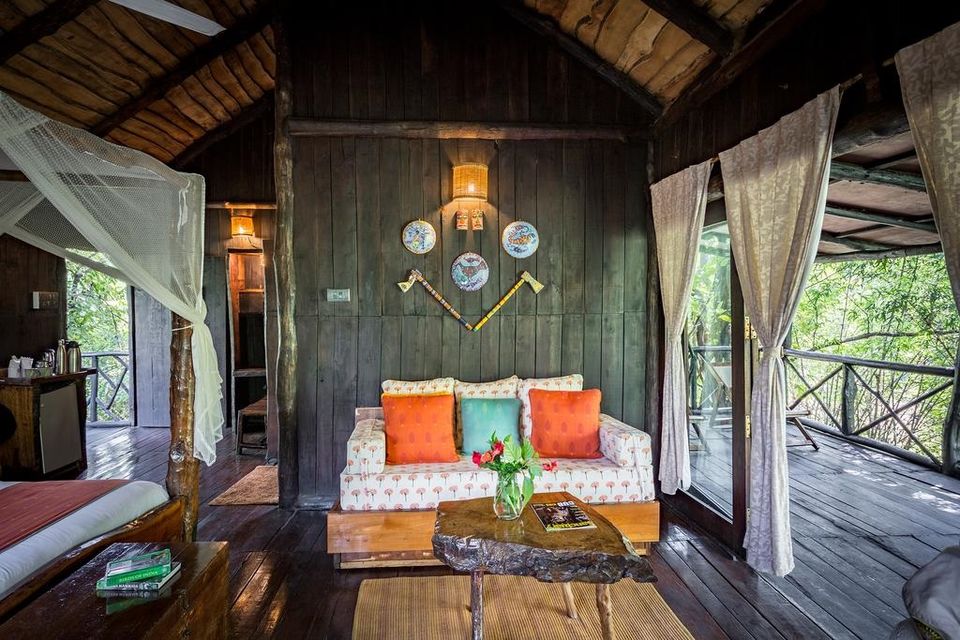 Hotel Facilities: Guests can watch the wild animals from the Machaan, while enjoying the chirping of birds. Guided jeep safaris to spot the Bengal tigers and other species living in the forest are yet another thrill for in-house guests. Other activities such as cycling, village visits, photography and workshops with local bamboo weavers.
Address:
Umaria-Badhavgarh Road, Umaria District, Vijarhia, Madhya Pradesh 484661

Information & Picture Courtesy:
https://www.treehousehideaway.com/
Enjoy your stay!! Happy Travelling!!