Bandhavgarh National Park – A Complete Guide
Major Highlights of the Wild Tiger Country – Bandhavgarh
● Once a Maharaja's hunting ground now a world-renowned Park
● Named after the ancient Bandhavgarh Fort
● Origin of all the white tigers found in the world
● Paradise of the highest density of Royal Bengal Tigers worldwide
● 280 species of birds, 37 species of mammals, and 80 species of butterflies live here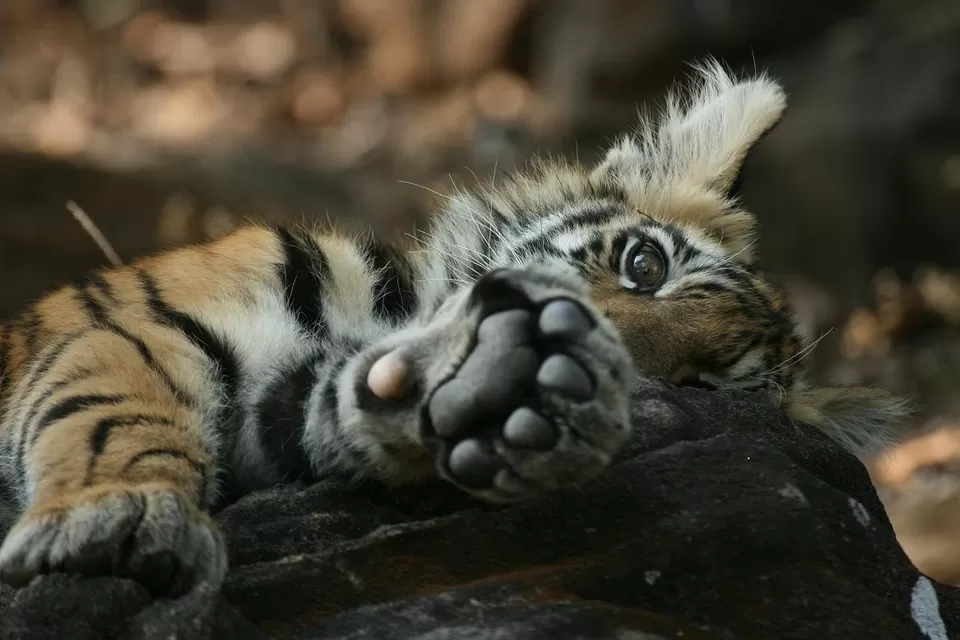 The most popular national park in India, Bandhavgarh National Park lies in Vindhya mountain ranges in the Umaria district of Madhya Pradesh. In 1968, Bandhavgarh National Park was announced as a national park and is stretched over 105 sq. km. The national park is named after the most popular hillock of Umaria. The forest region is being flourished with huge biodiversity with the highest density of tigers in India. The park is also a huge breeding ground of leopards and several deer species. The park has shown a great rise in the number of tigers and this is why tiger safari is so popular to attract a huge crowd of tourists.
There are three major zones in the park – Magdhi, Tala, and Bamera. Tala is the most popular zone which attracts a huge number of tourists as it has a lot of tiger sighting opportunities. The park authorities provide a lot of opportunity for tiger spotting in Magdhi Zone. Elephant safari is also available in the Magdhi zone to improve the chances of spotting tigers.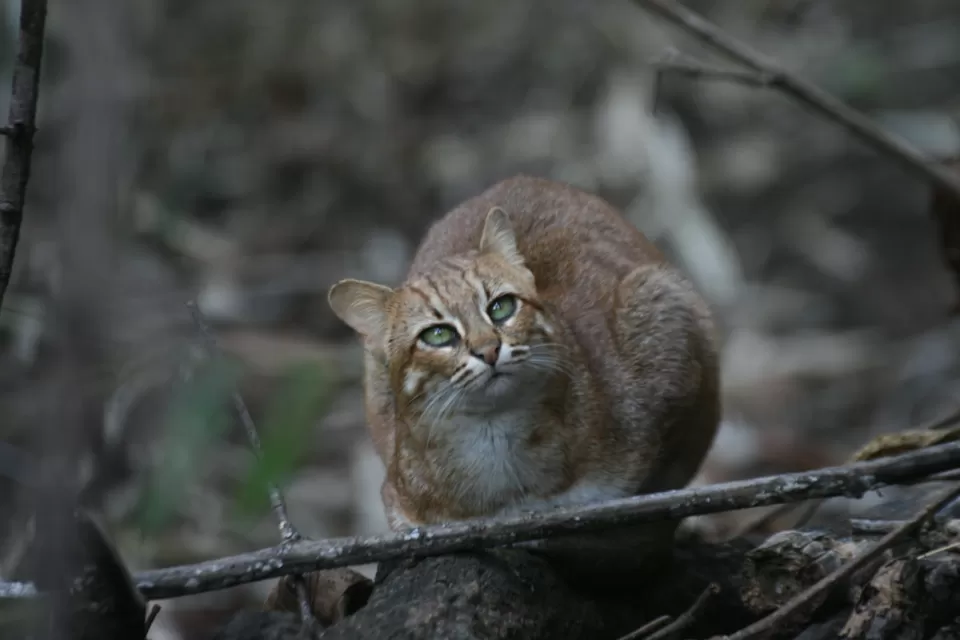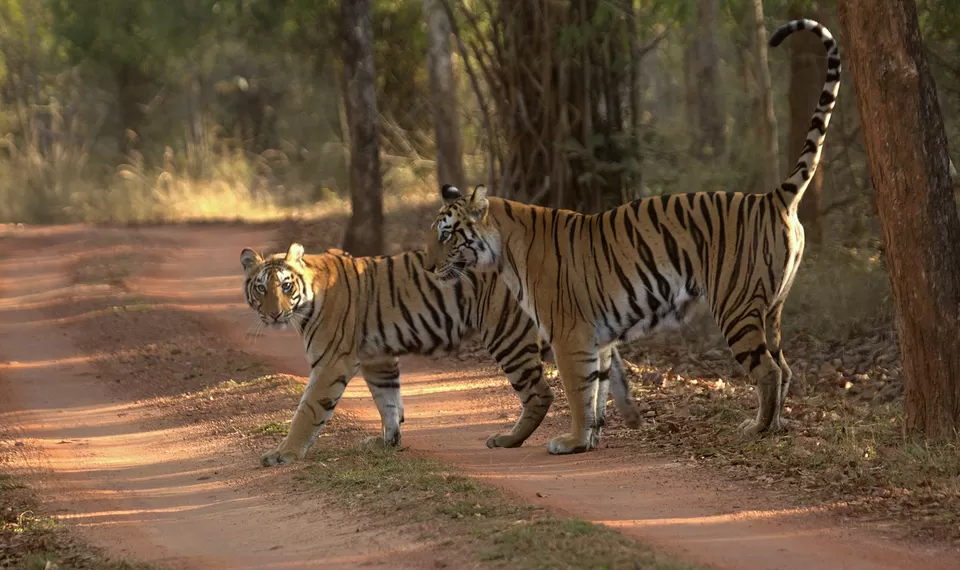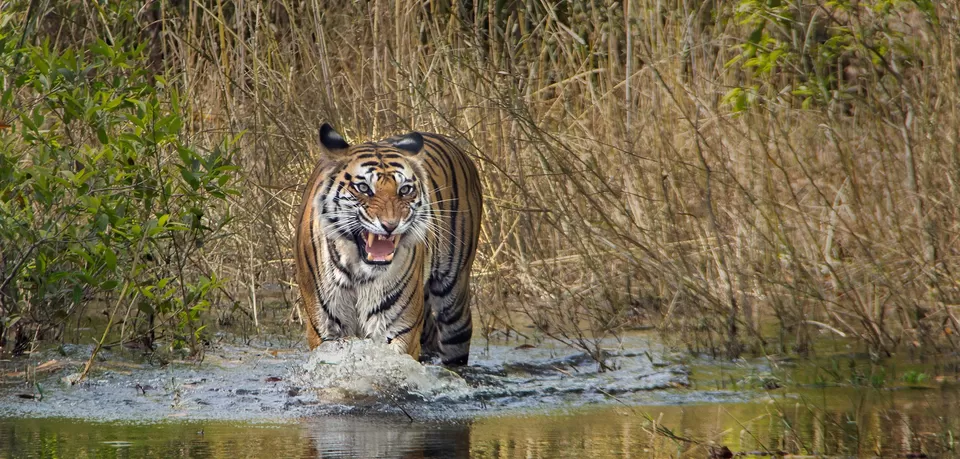 Bandhavgarh National Park is rich in vegetation from tall grasslands to Sal forest. It is the right habitat for the diversity of birds and animals. Bandhavgarh National Park offers ample opportunity because of varied topography to spot the beautiful Indian tiger and some of the rare species like sloth bear and leopard. It has become more popular because of the high sighting of wildlife.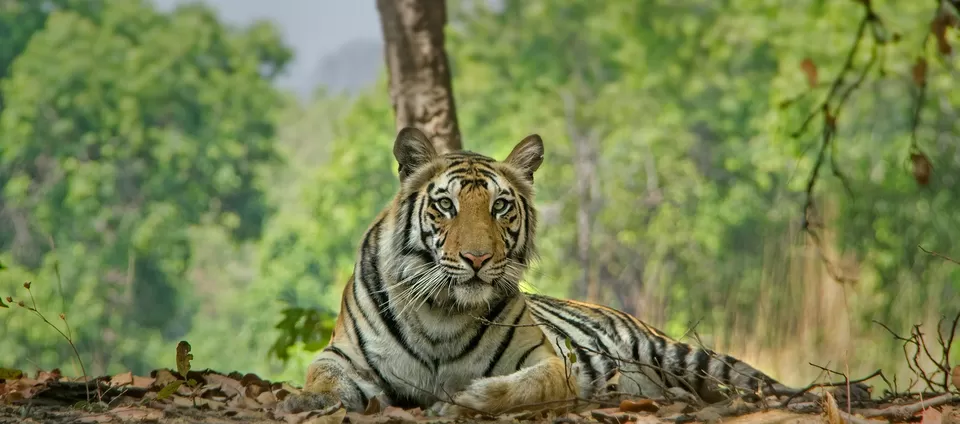 Bandhavgarh topography in brief
● Total area – 1526 km2 (including 720 km2 core area)
● State – Madhya Pradesh
● Altitude – 800m above the sea level
● Temperature – Maximum 42 C in summers and minimum 2o C in winters
● When to visit – From October to June (Closed during monsoon, i.e. July 1 to September )
● Annual Rainfall – 1200mm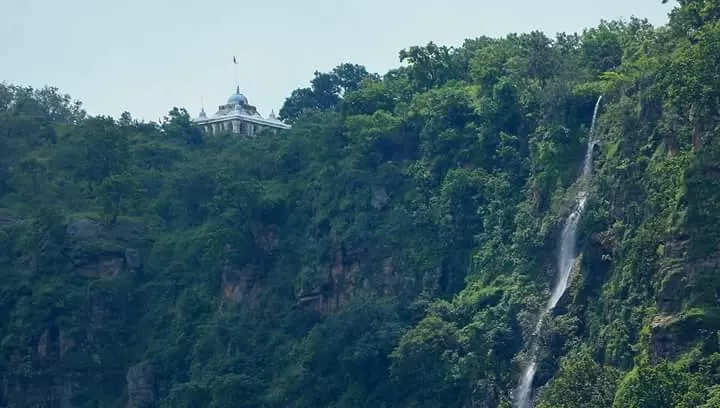 The history of Bandhavgarh has been flourished with several leading historical legends and most of them include the references from Ramayana. Actually, Bandhavgarh is an iconic place with several historical values. This place has been associated with Ramayana in the ancient books of Shiv Purana and Narad Panch Ratna. The name of "Bandhavgarh" is actually combined with Bandhav and Garh. This way, Bandhav refers to Brother and Garh refers to Fort.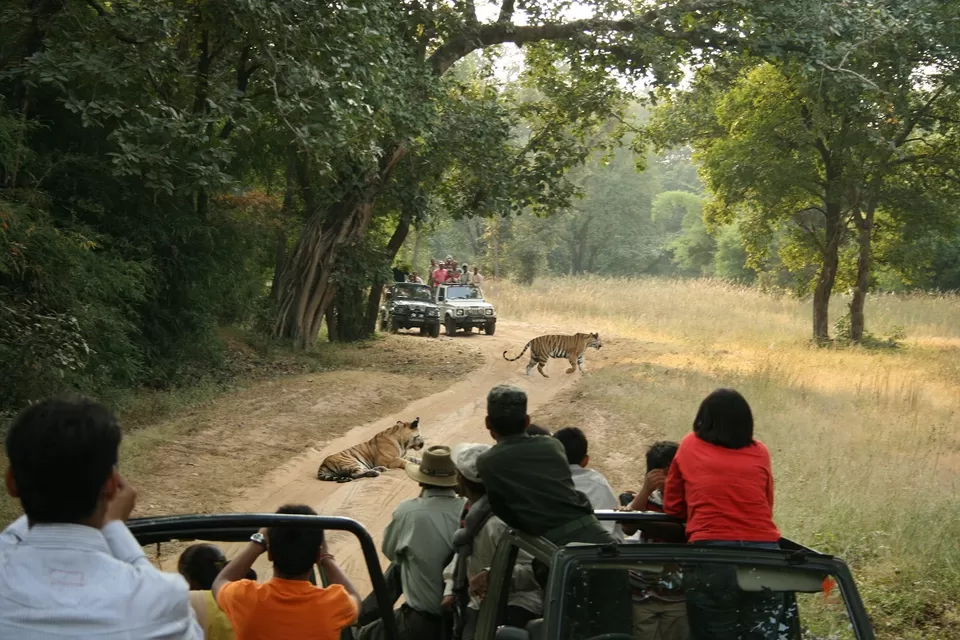 Hence, it is known as "Brother's Fort" or Bandhavgarh. It is actually named after the reserve and the ancient fort in the hilltop of Vindhya mountain ranges. Lord Rama is believed to have gifted this fort to Lakshmana, his younger brother. The fort history is scripted with several pieces of evidence of architectural techniques and human activities. Interestingly, legends had it that the ruined fort was being rebuilt by two monkeys who also played a vital role in bridging the gap between Lanka and mankind. You can also explore several man-made caves in the fort with rock paintings and inscriptions.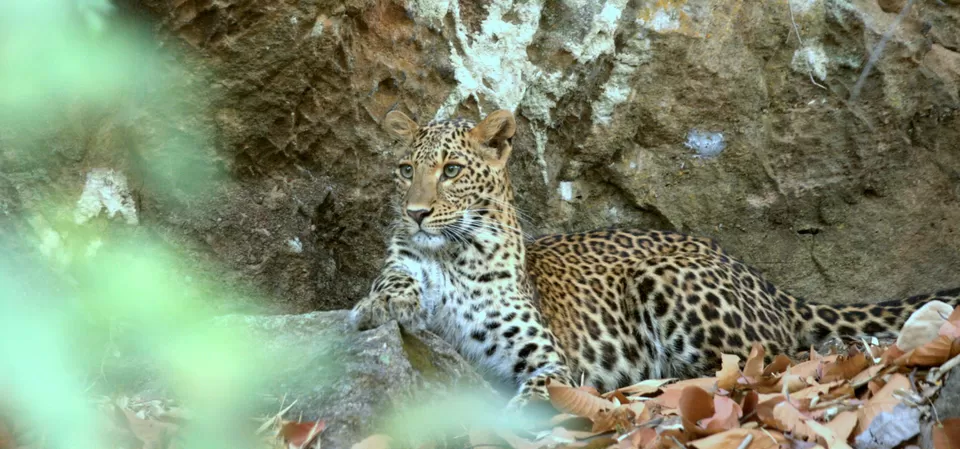 Bandhavgarh Fort is known to be the epic masterpiece from Treta Yuga which has been found as the most ancient architecture which dates back to the Before Christ period, as per the archeological surveys. Your trip to Bandhavgarh National Park cannot complete without visiting the fort where you can find written inscriptions of Vakatak and Bharihas dynasties who ruled the land across Bandhavgarh. In this region, you can also explore the history of leading dynasties who ruled like the Kalchuris, Sengars, and finally, the Baghels, who ruled here for a longer period.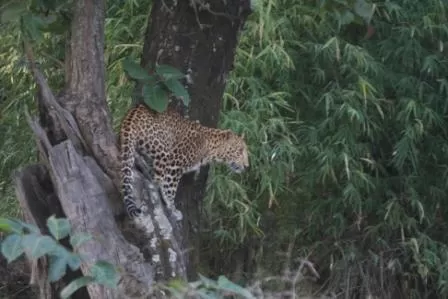 The Baghels chose to move their capital to Rewa on their rule as they were trying to extend and this region was located at the corner of their kingdom. Hence it was far reached and location eventually became barren because of dense forest. Later on, it became the habitat of the tigers. Later on, Bandhavgarh also became a hunting ground for royal families to hunt down these wild beasts. The Maharajas of Rewa hunted down up to 109 tigers and Raja Gulab Singh Baghel himself shot down 83 tigers in a year to show his chivalry in tiger attacks.
The whole place was the territory of the Maharajas. Later on, they handed it over to the state government. This royal ground became the national park in 1968. This beautiful forest houses the huge population of tigers and is being popular as a tiger reserve. Poaching was increased to a huge extent when the park was built and the huge density of animals started to deteriorate and a lot of measures have been taken to improve the population of wild species. The authorities also built small dams to deal with the water crisis and to provide some relief and shelter to the animals. The villages were also built in the park boundaries to take strong vigilance at the core and buffer area for wildlife conservation. The majestic journey of the national park took place when it was announced a tiger reserve in the year 1993 under the Project Tiger initiative at Panpatha zone.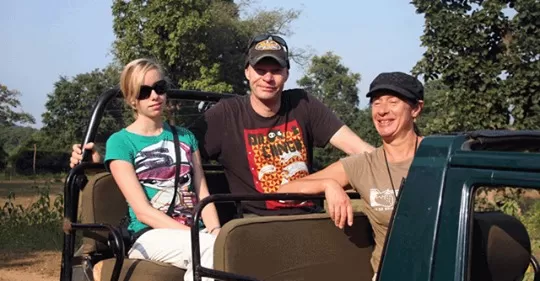 Jungle Safari in Bandhavgarh
Full-Day Safari for Tiger Photography Bandhavgarh
Especially for wildlife photographers, full-day safari Bandhavgarh comes as a great opportunity in Bandhavgarh. It is ideal for filmmakers and photographers as they don't have to worry about timings. They are also ideal for guides to track wild animals.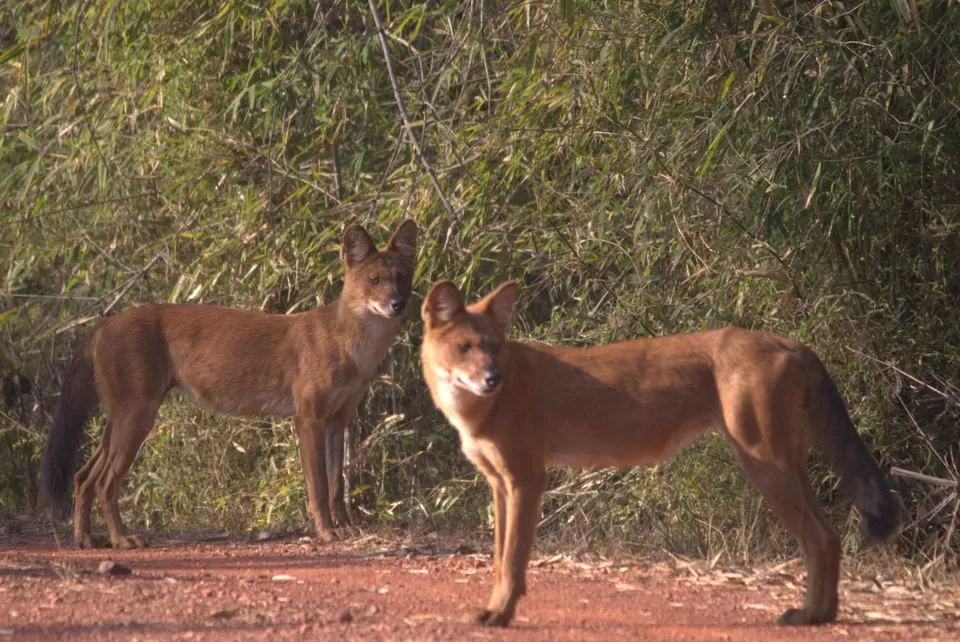 Timing – The timing for full-day safari lasts from sunrise to sunset. The entry is also available 15 minutes earlier than normal safaris and 15 minutes later than normal safaris for tourists. Visitors can exit anytime they want.
Permission – Visitors are requested to write a letter to the Field Director of Bandhavgarh. Send the application with a draft of Rs. 10,000 as security deposit along with a fee for the full-day permit. The Forest Department office is located in Umaria District.
Safari Zones – The best thing about full-day safari is that you are not limited to any tourist zone and you can easily visit the zones. But you cannot breach the limit of tourism zones.
Refund Policy – A charge is fixed by the department that should be paid for full-day safari, which is usually higher than regular safaris. Charges for both Indians and foreigners are the same. It is refundable when a visitor submits some videos/images related to the safari.
Seating capacity of the jeep – Only four photographers or tourists are allowed with a driver and guide. All the regulations are the same about jeep safari as a common permit.
Safari verification's - Visitors have to be verified at the booking office located at Tala entrance gate. After completing the formalities, entry is permitted for the day. Next up, you need to hire a jeep from the department. The guide is available on the day of safari from the Tala gate where you can submit the pass. You can hire a guide once you are ready for safari.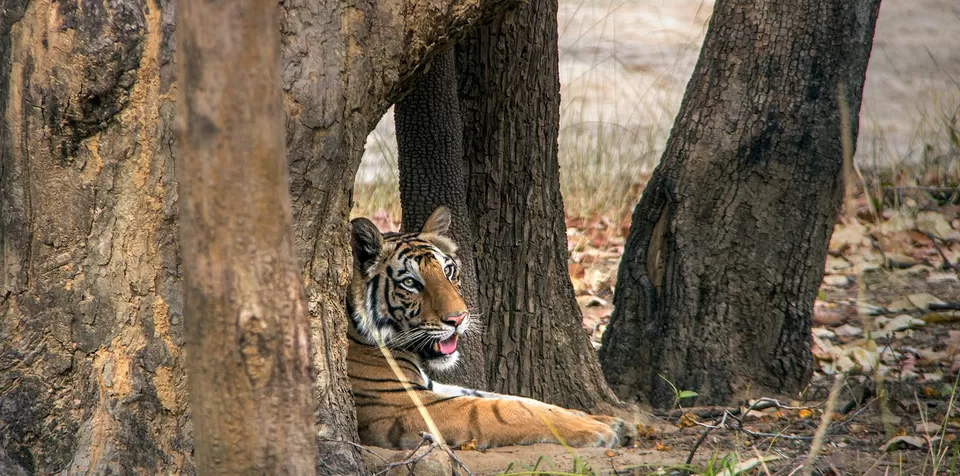 Note – Be sure to carry breakfast, lunch, and water with plates and cups. Don't leave the leftovers back. You cannot dump them in canters. Smoking and alcohol are not allowed.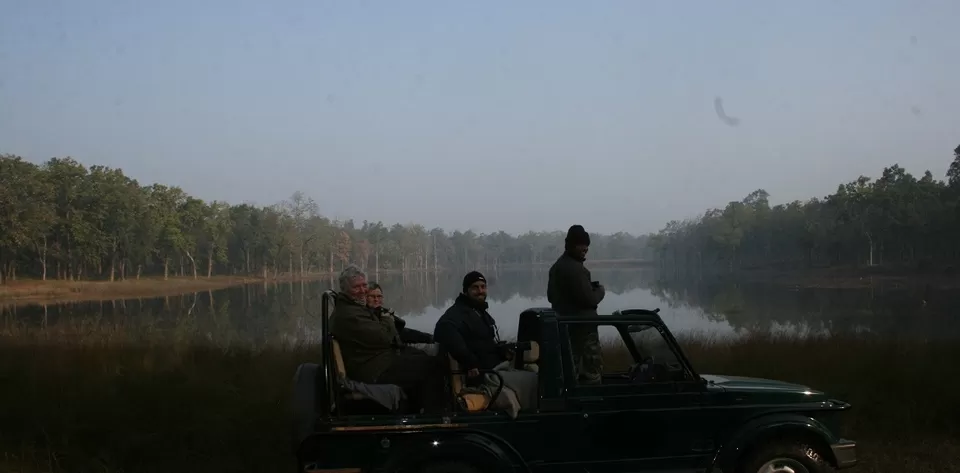 Normal Jungle Safari
Jungle safari is truly a delight for wildlife and adventure lovers at Bandhavgarh. These tours take their excitement to a new level. You can explore the rich flora and fauna with 04WD Open Jeep Safari. When going for a safari in Bandhavgarh, you can expect unspoiled nature as well as landscapes. The national park features dense vegetation including thick Sal trees and tall grasslands. It makes the right habitat for several birds and animals. You can stay amazed for the adventure and have great flexibility to explore the far-reached places.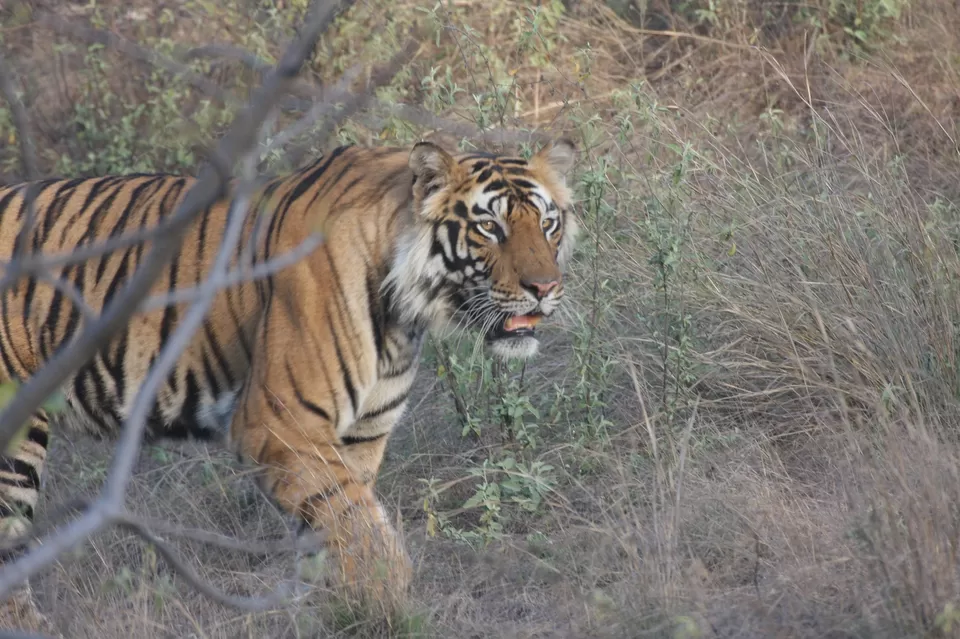 Canter Safari
Canter is actually an open bus with a capacity of 1 driver, 1 guide and 18 tourists. You cannot buy Canter safari tickets online like jeep safari. However, you can book any MPSTDC hotel room to book safari tickets in advance according to availability. These hotels keep a small quota of tickets for their customers. So, they may secure tickets for the visitors in Canter. If seats are not available with hotels, you can go to the ticket counter and book current tickets as per the first come first serve basis.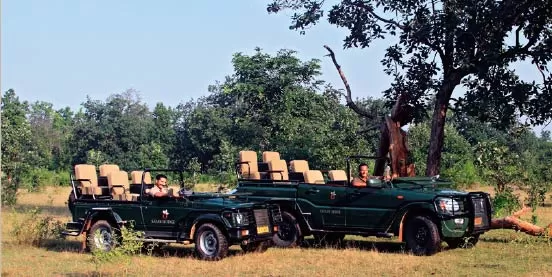 Safari booking Bandhavgarh
Online Safari booking
If you are visiting Bandhavgarh, it is recommended to visit Magdhi and Tala zones, which have some of the great diversities of wildlife in the national park. You can book safari permits online at the official website of the forest department - https://forest.mponline.gov.in.
Full Permit booking
With the full permit, you can book the whole safari vehicle without having to share your space with others. Most of the safari tickets are offered in full permit as it is more convenient and popular among the tourists. You need to submit some details on both single and full-vehicle safaris.
Sharing Permit Booking
This permit is available on per seat basis. AS per the number of vehicles and tourist activity, there are 1, 2 or 3 safari vehicles available at each entry gate on a single-seat sharing basis.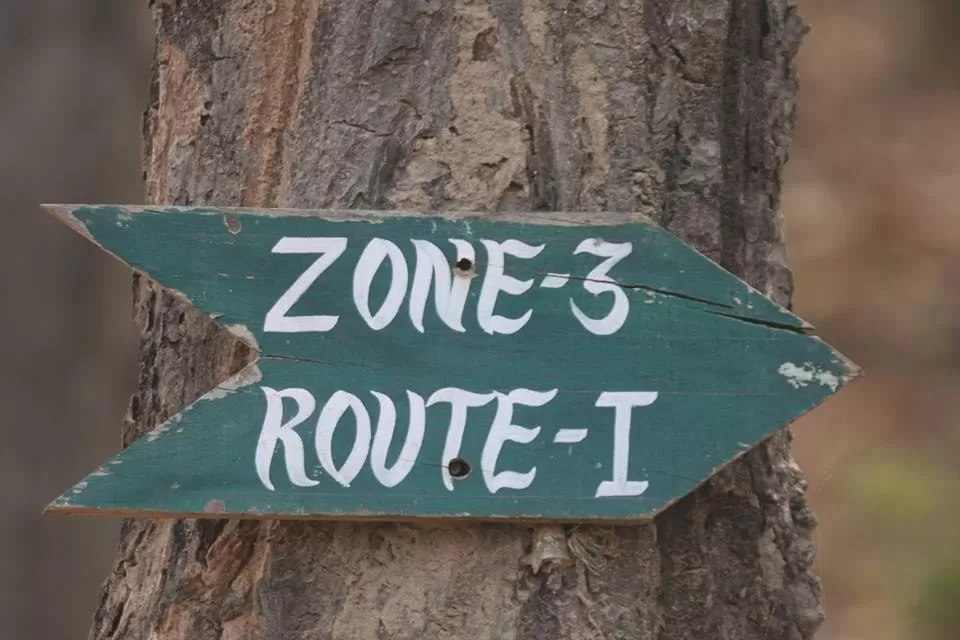 Safari Core Zone in Bandhavgarh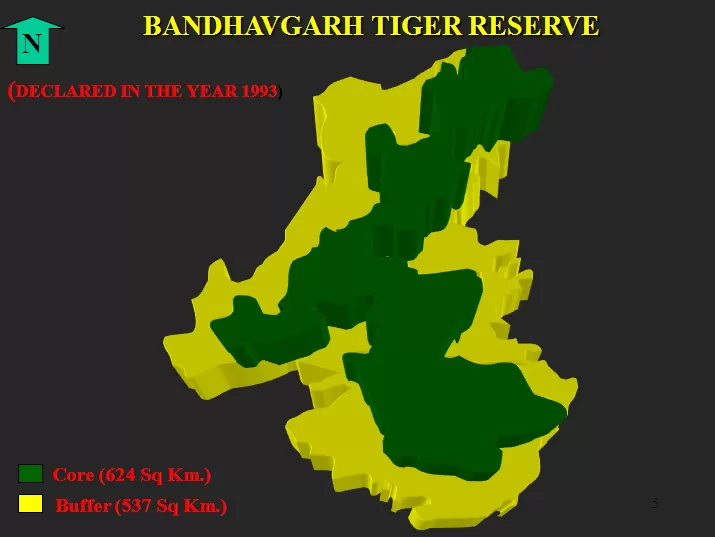 Tala Zone
The oldest safari zone in Bandhavgarh, Tala houses all the important FD offices like ticket counter, office, police station, and interpretation center, located closely to Tala entrance. You can find the gathering of people here. The well-known Shesh Shaiya statue, Bandhavgarh Fort, Charanganga River origin and other landmarks are located in Tala Zone. Tala Zone is a very popular, green and photogenic zone.
Magdhi Zone
It is the core zone of the tiger reserve and is located adjacent to Tala in the southeast region. After several years of the opening of Tala, the Magdhi zone was opened as Gate No.2 for tourists to distribute the burden of tourism. It also offers new exposure to forest areas for wildlife lovers. You can also visit the well-known Charger Point here.
Khitauli zone
Khitauli is one of the core zones in the national park. This forest region is located in the west of the tiger reserve. If you are getting here to Tala Village from Umaria, you can find a sprawling forest on either side. On the left side, the forest area is known as the Khitauli zone. You will first enter the Magdhi zone on the right side and later Tala zone. It is well known as Gate No. 3 as it is built after Tala and Magdhi zone. It is quite plain and has no hilly terrains.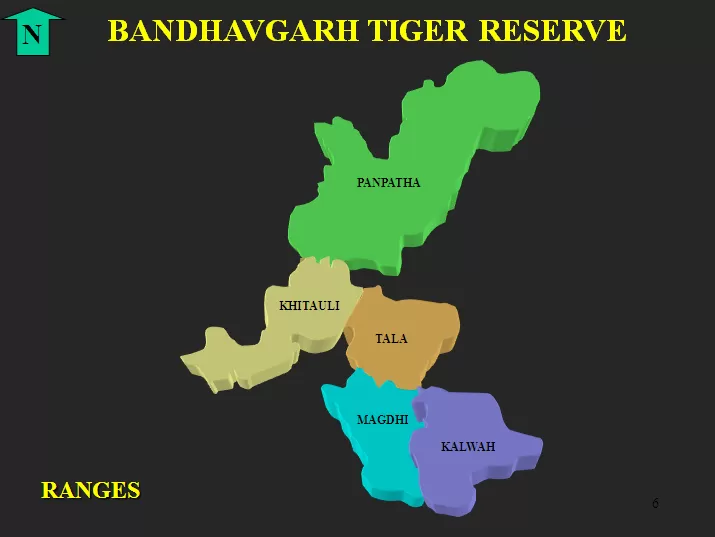 Safari Buffer Zone in Bandhavgarh
Pachpedhi
Pachpedhi is located 25 km to Khitauli sharing the boundaries with Beruhli area.
Dhamokhar
It is the buffer zone as an extension of the Magdhi core zone. Mahaman is the entry part of the Dhamokhar buffer area. Jamunia and Dhamokhar are highly populated with Sambhar, Deer, and wild boar and chital. It houses a lot of bird species as well. It is closely located to Mardari and Gohni village.
Manpur
The buffer zone of Manpur shares its boundary with the Tala zone of the national park. The area is packed with dense greens and different wild animals with rivulets, rivers, waterfalls, landscapes, and scenic and natural spots. Tala Zone is very popular with the highest density of tigers.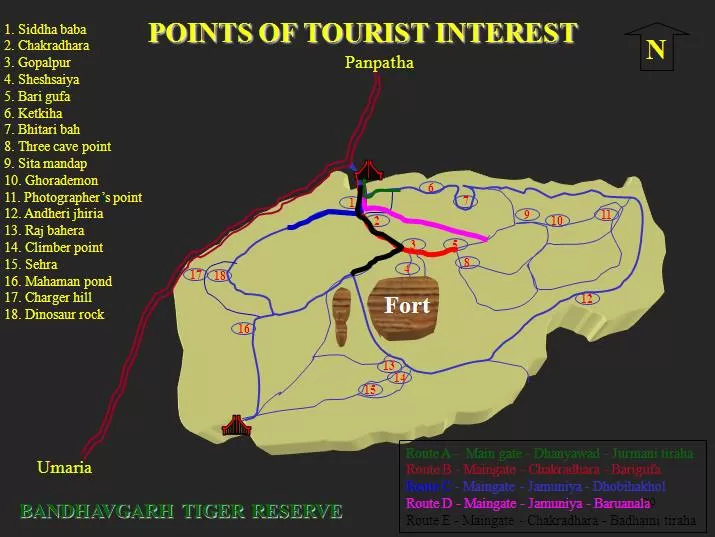 Charges in Bandhavgarh
Full Permit Charges
For Indians and Foreigners – Rs. 1550/-
Guide Fees- Rs. 480/-
Sharing Permit Charges
For Indians and foreigners – Rs. 260/-
Guide fees – Rs. 360/-
Canter Safari Charges – Rs. 500/-
Safari Timing in Bandhavgarh
• October to December - 6:00 AM - 11:00 AM/ 2:30 PM TO 5:00 PM
• December to February - 6:30 AM TO 11:00 AM – 2:00 PM TO 5:00 PM
• February to March - 5:45 AM TO 11:00 AM – 3:00 PM TO 5:30 PM
• March to April - 5:45 AM TO 11:00 AM – 3:00 PM TO 5:30 PM
• April to June - 5:45 AM TO 11:00 AM – 3:00 PM TO 5:30 PM
Best Safari Season in Bandhavgarh
In Bandhavgarh, the tourism season lasts 9 months from October 1 to June 30. The national park remains closed during monsoon from July to September. In addition, it also remains closed on Wednesday evenings, Holi and Diwali festivals.
Places to stay in Bandhavgarh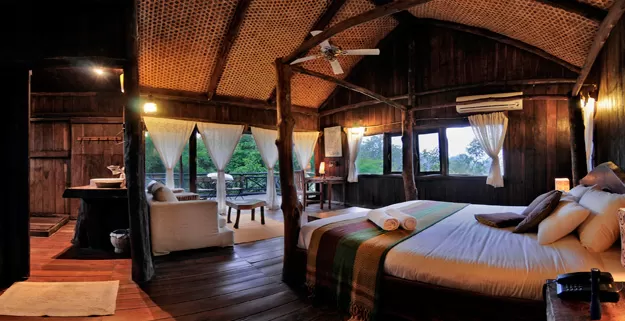 High-End Resorts In Bandhavgarh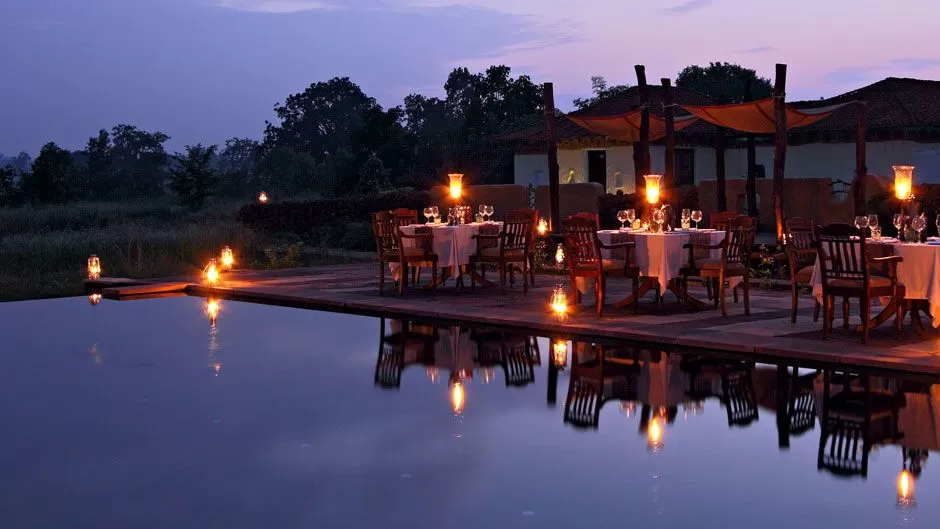 Samode Safari Lodge – Ranked one of the top 50 best destinations for holidays by Telegraph UK, Samode Safari Lodge is one of the premium resorts where you will find truly Indian décor and hospitality.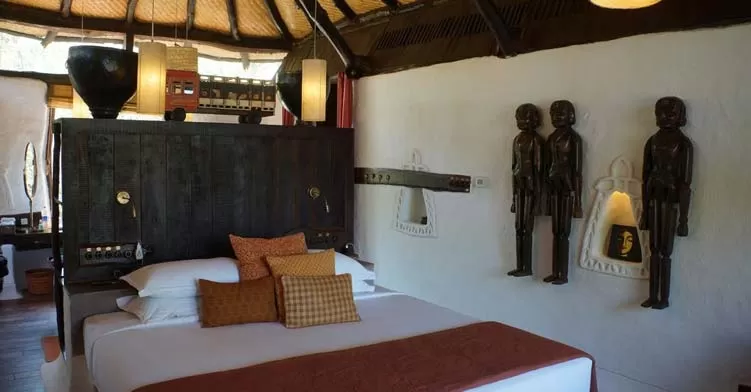 Taj Wilderness Mahua Kothi – Also known as Churhat Kothi, Taj Mahua Kothi is located in the periphery of the Tala zone. It is spread over 40 acres of landscapes and offers lavish accommodation to the connoisseurs of luxury. It has 12 well-decorated cottage suits or huts with facilities of the twin beds.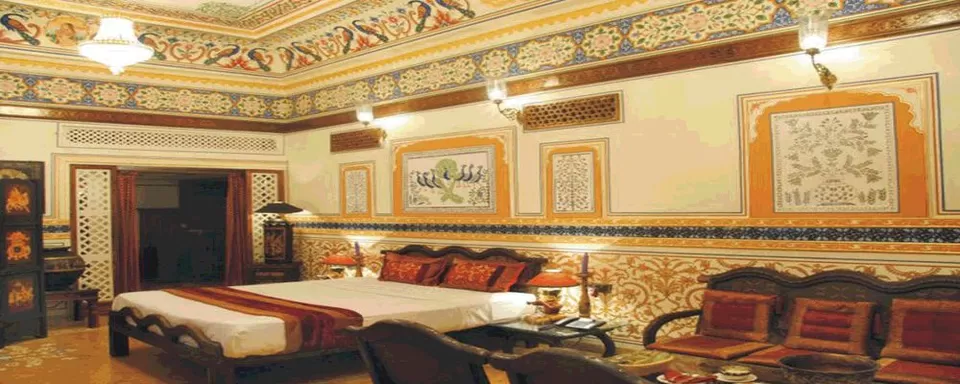 Syna Tiger Resort – Stretched over 85 acres of landscapes and offering 20 lavish cottages based on forest theme, Syna Tiger Resort is truly a romantic retreat for the visitors.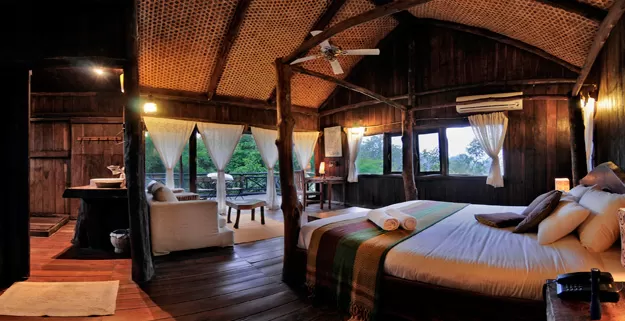 Tree House Hideaway – It is a scenic property located only 1.9 miles from the national park. You can get the best deals on hotel booking with us.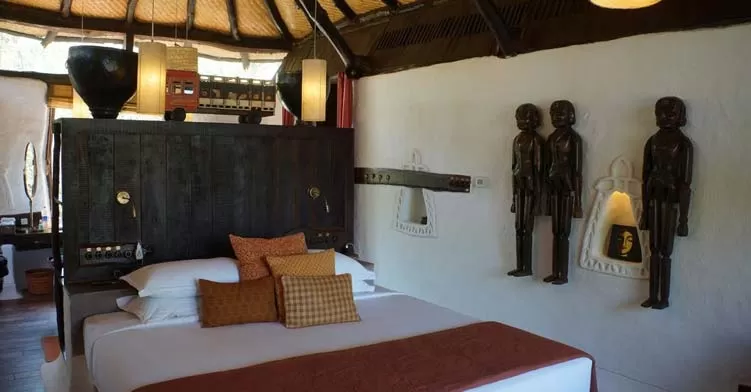 Bandhav Vilas – When considering the stature of beautiful attractions, Bandhav Vilas serves as a welcome respite to the visitors with royal accommodation in heritage settings.

Kings Lodge – With 8 stilt cottage rooms and 10 cottage rooms, Kings Lodge is a luxury hotel located in the rustic setting of Bandhavgarh National Park.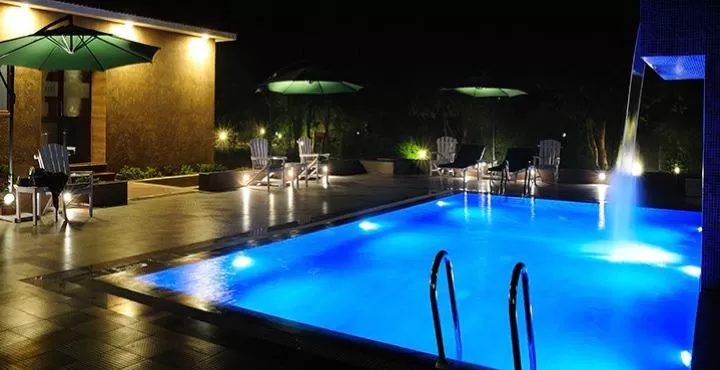 Lemon Tree – Located in the heart of dense greens of Bandhavgarh, Lemon Tree is a serene natural retreat amidst the canopy of Sal Trees.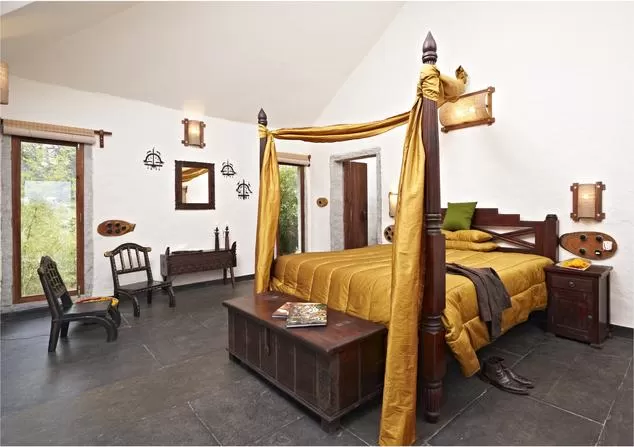 Roaring Salvan – Named after the royal tiger's call which is often heard around the Sal forest and county, the Roaring Salvan is the unique address of luxury, adventure, and comfort. It features 10 lavish cottages well-equipped with all world-class amenities like bath, shower areas and outdoor settings under the sky.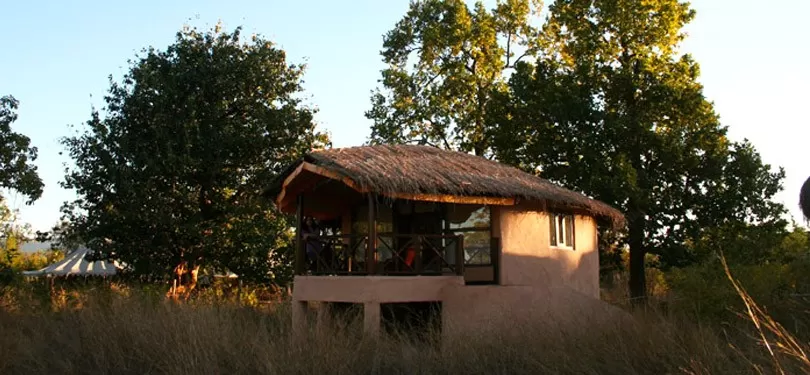 Monsoon Forest – Monsoon Forest Lodge is a luxurious hotel with a swimming pool. Book a wildlife tour with the resort.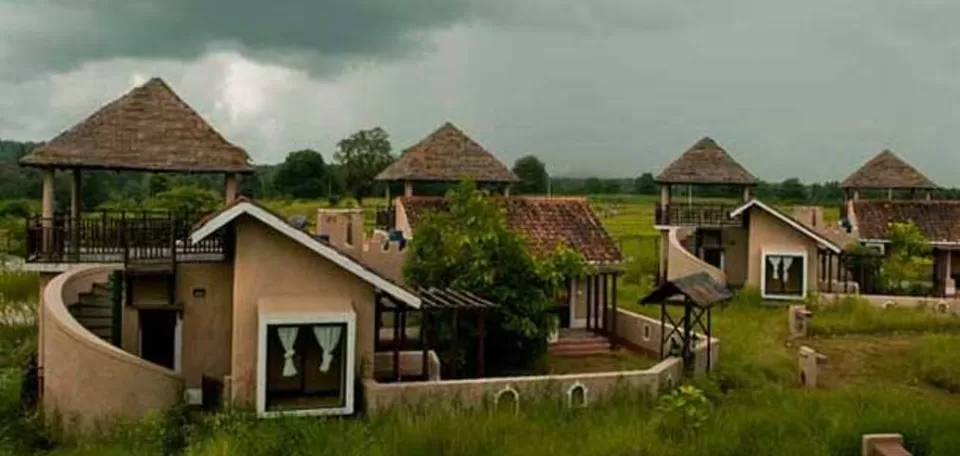 Mint Resort - Set amidst 7 acres of landscapes, Mint Resort has 20 comforting suits designed by considering the modern needs of tourists.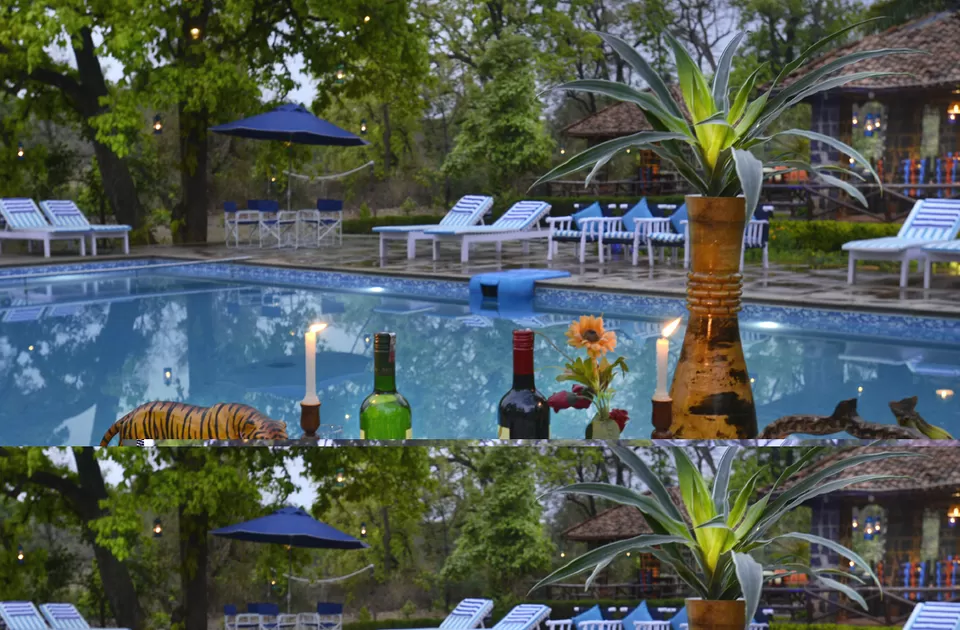 Nature Heritage Resort – Stretched over 6 acres of landscapes, Nature Heritage is located around 5 minutes from Tala park gate. It features 25 well-furnished and air-conditioned cottages with a personal garden and verandah.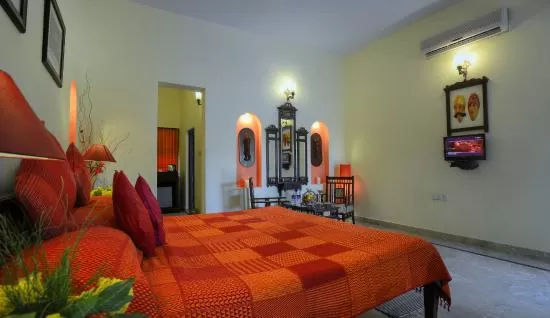 Tigers Den Resort – Tigers Den is truly a resort redefined the meaning of 'Service Quality'. The whole team is focused and motivated in offering the best services you deserve. It is well located in the tranquil and serene green settings.
Infinity Resort – It is a beautiful resort offering a great opportunity to the guests to explore the serene biodiversity in the lap of luxury in Bandhavgarh.
Tiger Lagoon – It is truly a serene nature retreat where you can explore the beauty of the jungle while staying in the lap of luxury.
Tigergarh Resort – This Eco-friendly boutique retreat is located in the foothills of the Vindhya Mountains neighboring the rustic village of Tala. It provides a peaceful and calm respite to the guests with the call of the jungle.
Bagh Tola – Enjoy the exotic safari experience with the best service of the staff, guide, and naturalists. Offering world-class accommodation to the guests, Bagh Tola is a nice deluxe resort for a cozy and budget stay.
Tiger Trails Resort – Located only 2 km from the national park, Tiger Trails Resort is stretched over 11 acres of wooded estate.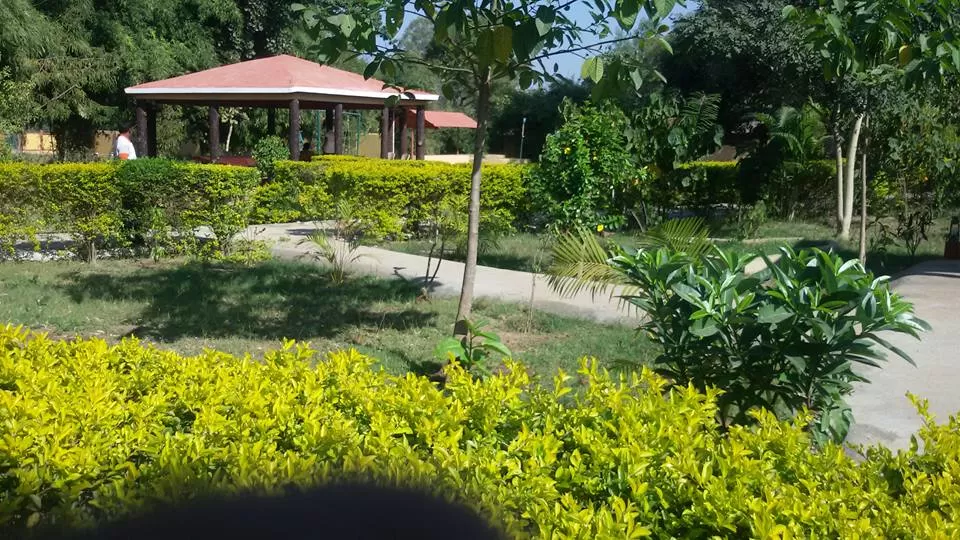 Greenwoods Resort - Greenwoods Resort is offering 11 individual Economy rooms and luxury cottages which are well designed with cozy interiors to offer peace and tranquility.
Bandhav Meadows – It is a beautiful jungle lodge located amidst the lush Vindhya hills and forest. It is an eco-friendly resort for an affordable stay.
Wild Haven Resort – Located only 1 km from the main entry gate of the tiger reserve, Wild Haven Resort offers airy accommodation to the guests looking for a memorable experience.
The Sun Resort – At the pristine surrounding of the jungle, The Sun Resort is the welcome respite to explore nature at its best.
Heritage Resort – Located centrally at Tala village opposite to the national park, Nature Heritage Resort offers great affordable accommodation with 22 AC cottages with attached bathrooms and personal verandahs.
Ashoka Resort – It is well located as a lavish resort that warmly welcomes tourists with world-class suites.