Mahal had no choice when she was born to parents who love to travel, she was destined to follow in their footsteps. What better time to start than at the young age of 4 months old. That's right... at 4 months old Mahal took her first backpacking trip! Mahal is now 4 years old and has managed to travel around 15 countries, not a bad start for the little one! Some people think travel ends once you have kids, but it's not true. It gets even better! Here are travel tips & stories of our adventures, follow us as we explore the world.
https://bigworldlittletraveller.com
Our most rewarding trip

The most exotic and rewarding place that Mahal has ever been is India. I never thought we would be brave enough to try this one, but Joshua (being a travel filmmaker) always wanted to film a video there so we gave it a shot. Here is the video that came from that trip...
The streets of India were chaotic and full of people. At 3 years old, the carrier was our best friend as Joshua skillfully navigated through the maze of confusion. Mahal enjoyed her free ride but at times was encouraged to walk alongside us through the busy crowd. She was good at dodging people, animals and garbage on the street and became a natural at this by the end of the trip!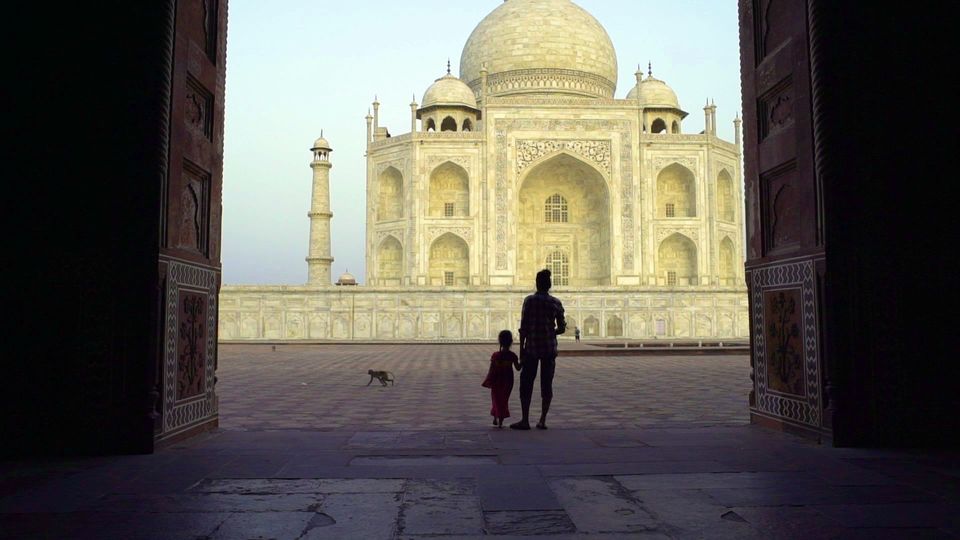 I think her favorite part of the trip was visiting Taj Mahal because for a split moment…maybe a few hours, she thought this beautiful creation was named after her!
Taking a 3 year old to India was certainly challenging! The unbearable weather led to some unpredictable tantrums and there was no escaping the heat! One time during a heat wave, we had to take a non-air conditioned train for 12 hours to get to Varanasi when it was over 40 degrees Celsius.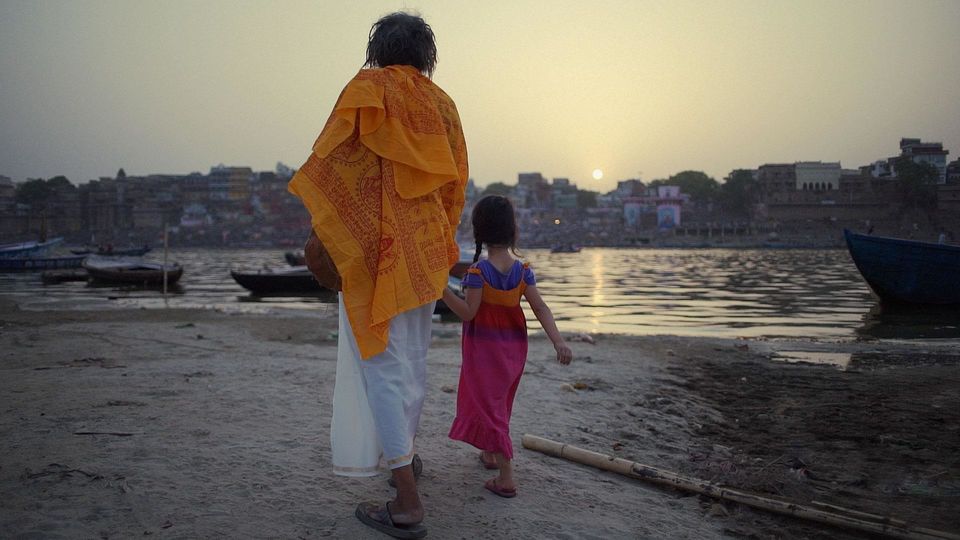 When it came to visiting the Ganges in Varanasi, Mahal was looking forward to jumping in for a quick swim to cool off from the heat. We had to constantly remind her that this was 'special' water and she could not touch it. We were really worried about Mahal getting sick. Fortunately, she listened and was able to enjoy the water in a different way-watching the thousands of people bathe in it during the day and candles floating at night.
Our favourite trip
Cuba was one of our favorite trips! We loved it so much that when Josh was invited back to work on a video project a few weeks ago, we booked our tickets right away. Our first trip to Cuba was in December 2014 after hearing news of the changing relationship between the Cubans and Americans. We decided to grab a flight and travel over the xmas break for a couple of weeks. What great experience for a 3 year old!
The trip was a good mix of relaxing on the beach in Varadero, exploring the cobblestone streets in Trinidad and hanging out in Havana while Mahal played soccer with kids.
Party time!!! Fine, we're guilty….Joshua and I still love to have fun and join in the festivities when possible. While in Brazil this past year, we welcomed 2016 at the NYE Copacabana beach party. In Cuba (2014), Christmas Eve was celebrated amongst hundreds of Cubans dancing the night away in the spectacular festival of Las Parradillas in Remedios. Mahal had the best view as she watched the impressive fireworks light the sky from her carrier!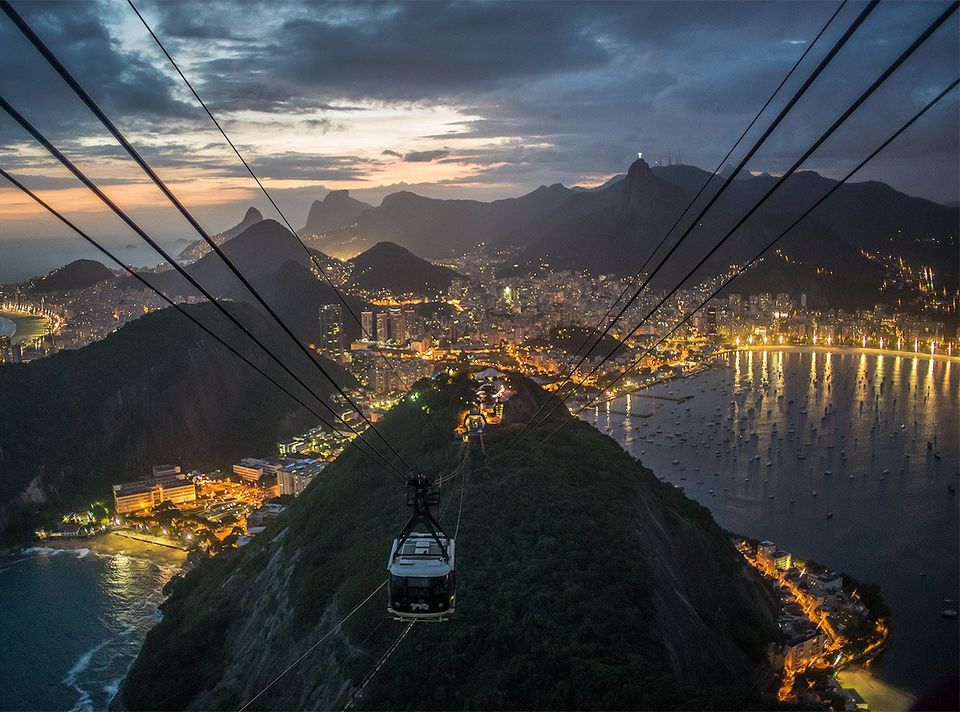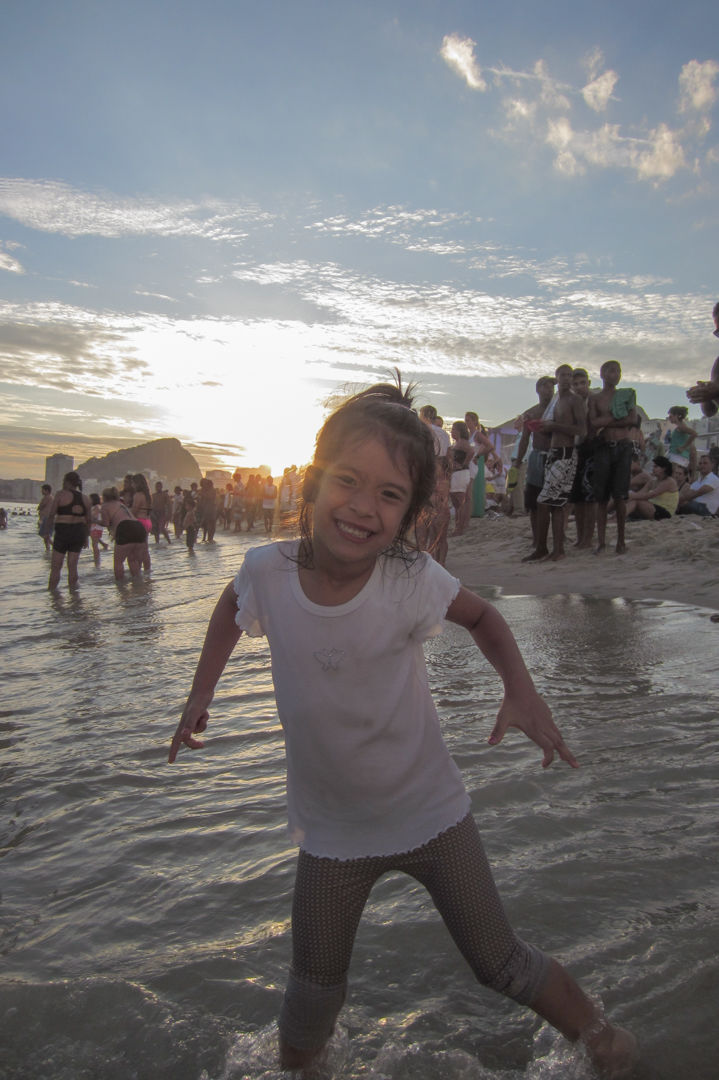 We just returned from our second trip to Cuba this summer. Joshua was asked to film a few travel videos with Mahal as the star! Dynamic music, traditional dancing, pig roasts and beautiful landscape.... can't wait to see the next video!
Our most adventurous trip
A week of fun and relaxation in Spain and we were ready to explore again so we took a ferry and crossed over to Morocco! We spent our days getting lost while exploring the labyrinth in Fez, dancing to Moroccan music at the market in Marrakesh and climbing sand dunes in the Sahara desert!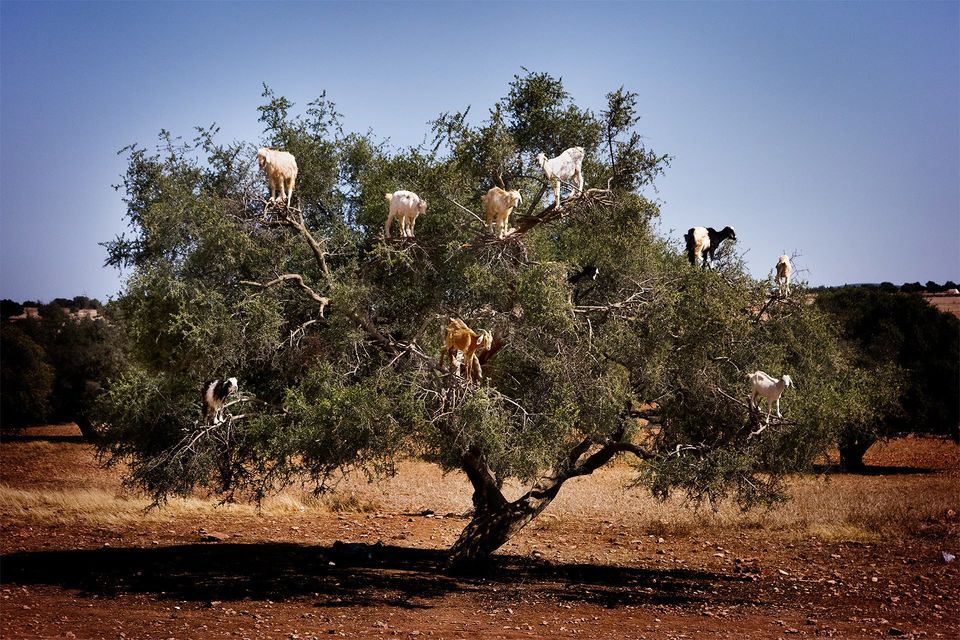 Renting a car in Morocco was the best way to explore this country off the beaten path. We were shocked to see several goats balancing themselves on tree branches! What a rare sight and a gem for a 1 year old. Mahal loves animals and enjoyed watching as the goats climbed up the Argan tree and munched on the fruit.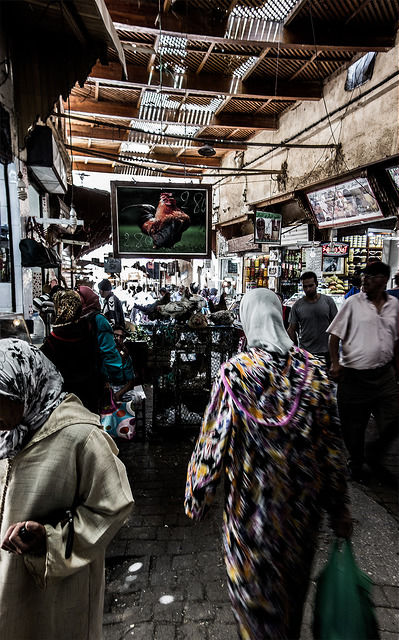 Our first backpacking trip
Travelling with a baby brings so much attention around you…good attention. In the Philippines the locals were impressed we were backpacking with a baby. We attached her jolly jumper to a coconut tree on the beach and locals stopped to watch Mahal laugh and smile as she worked on her jumping skills. Don't worry, we checked for coconuts first…I think.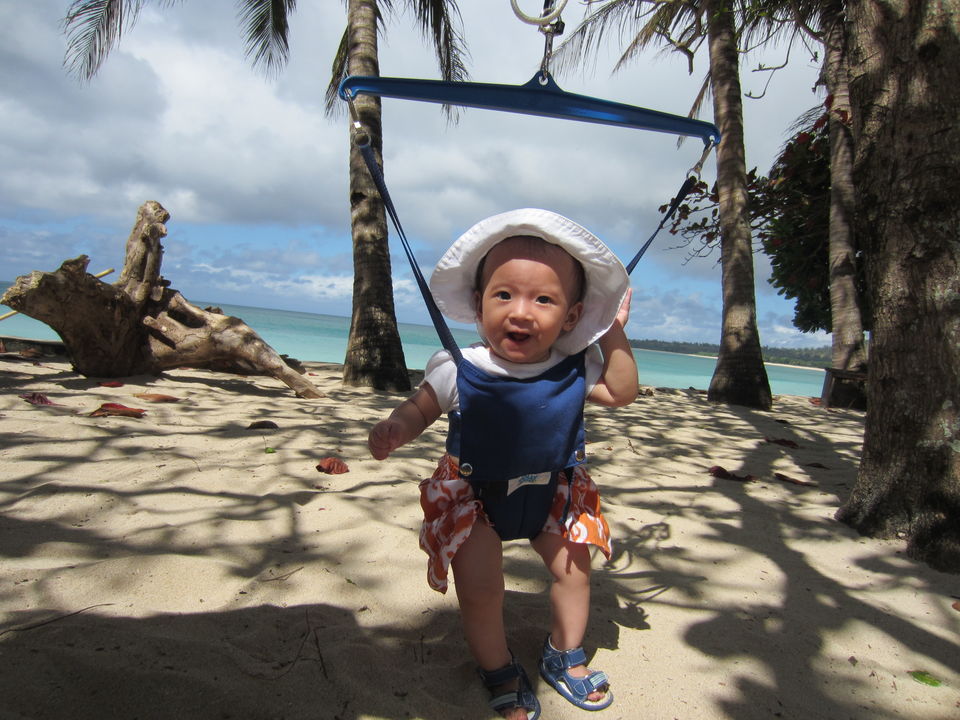 When we travelled up North to the rice terraces in Banaue, Mahal explored the terraces in the jolly jumper attached to the front of Joshua's knapsack. Other times, she was on our backs and locals actually thought we put her in a regular backpack.
Mahal took all types of transportation in the Philippines: tuk-tuks, jeepneys, buses and boats. Sometimes we were seated beside goats and chickens…good entertainment for baby Mahal! At that age, she was easy to hold and fell asleep quickly because of the movement of the transportation and of course the loud dance music helped put her into dreamland too!
After the Philippines we decided to explore to 2 more countries- Singapore and Malaysia. By the end of the trip Mahal was 6 months old, I loved how much she had 'grown up'since we left Canada. She was rolling over, walked (while I held her hands) and started to eat solid foods!
Our thoughts on travelling with a kid
Travelling with Mahal since she was a baby has been life changing. She has impressed us with her ambition to explore, being content with living out of a backpack, and openness to learn about a new culture.
I won't lie, travelling with a baby/kid is hard work and sometimes we feel a second vacation is needed (alone) after our backpacking adventures. We've experienced Mahal having 'tummy issues' on a bus in the Philippines, getting lost in Morocco, toilet training in Indonesia (my favorite) and bustling crowds in India.
As challenging as it has been, I wouldn't change our lifestyle for a second. I love that we can share our passion with our daughter and explore the world together.
Our Blog for more stories and tips!
Please follow us on our adventures and learn how to travel with your kid(s) and feel free to add me on social media!
https://bigworldlittletraveller.com
http://facebook.com/bigworldlittletraveller